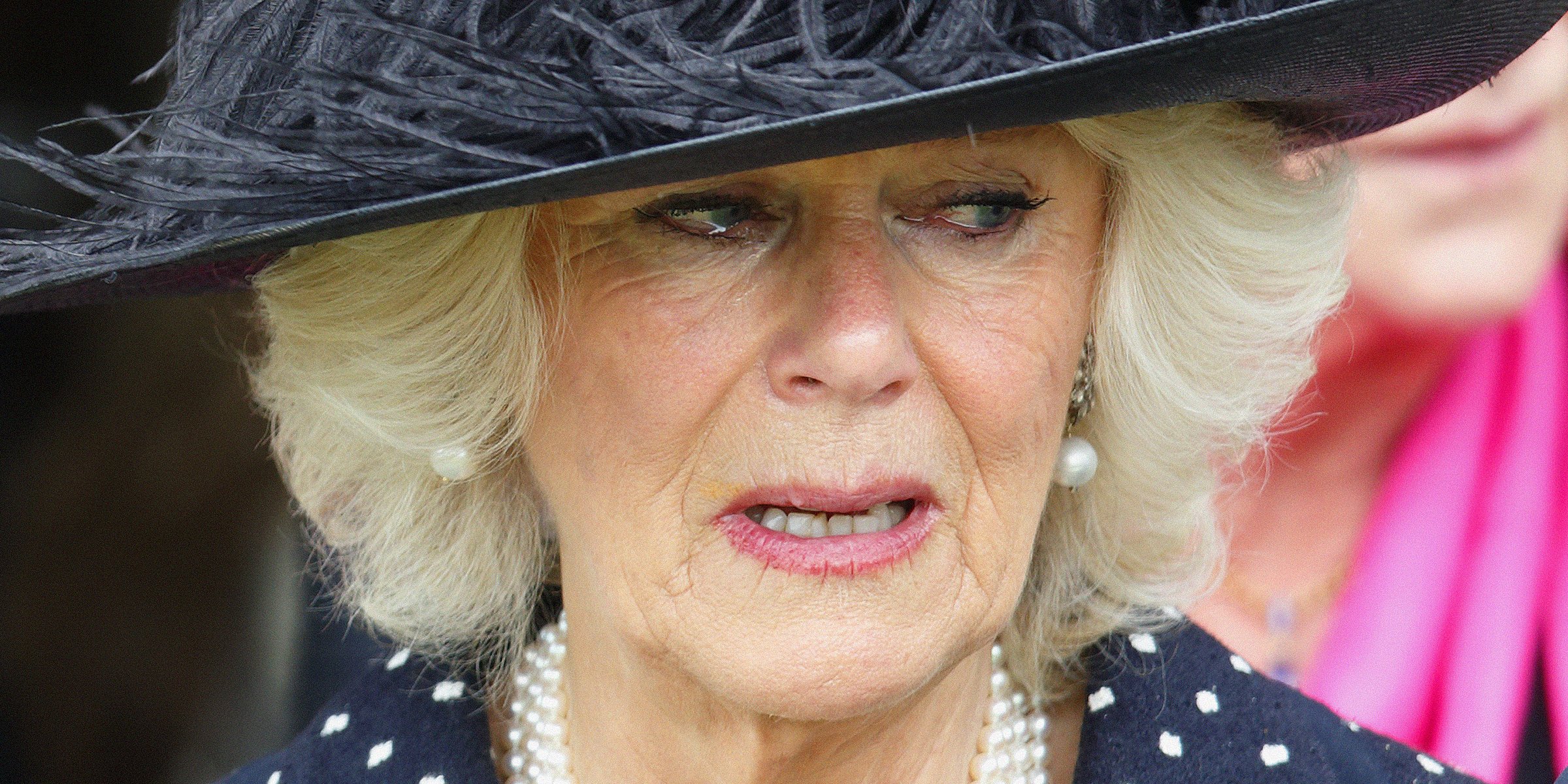 Getty Images
Camilla Says She Had to 'Find a Way to Live' with Being 'Scrutinised' for Her Marriage to Prince Charles
When the world learned about Prince Charles and his then-mistress Camillia Parker Bowles' affair, the monarchy suffered a great deal of embarrassment. However, what was more shocking was the release of the tapes of their intimate phone conversation, which left Princess Diana appalled, saying it was "sick."
Prince Charles and Camilla Parker Bowles began their romantic relationship in the 1970s before carrying on the affair into the 80s and 90s.
Andrew Morton exposed their affair in 1992 in his book, "Diana: Her True Story," wherein the People's Princess recalled the instances she came across with Camilla. However, according to friends, she regretted giving such personal details about her troubled marriage.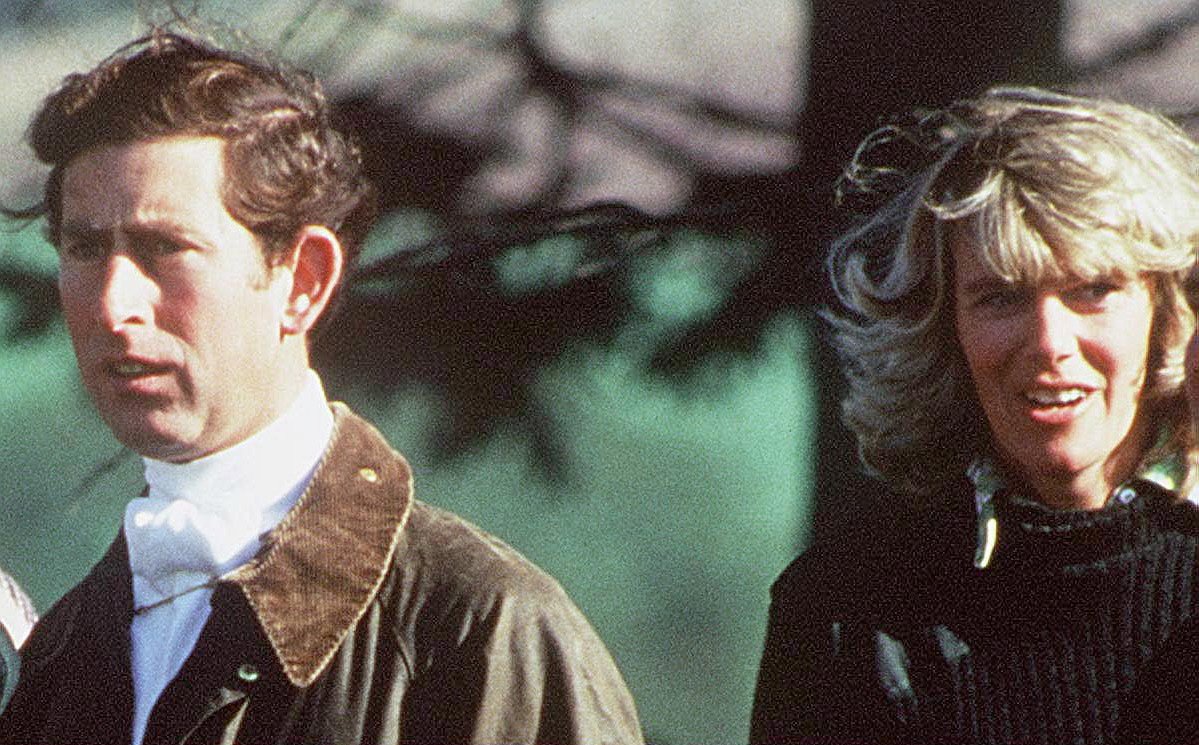 Prince Charles and his lover Camilla Parker Bowles pictured in 1979. | Source: Getty Images
Later, the Daily Mirror published a transcript of Prince Charles and Camilla's phone conversation secretly recorded between them. It uncovered all there was to know about their relations to one another.
The "Camillagate" tape scandal was released a year after Morton's book in 1993. Following the release, the tapes were dubbed the "tampon-gate," as the Prince of Wales told his then-mistress he wanted to be her tampon during their conversation.
After the tapes were made public, there were headlines such as "Camillagate" to "Charles and Camilla: the tapes." British media zeroed in on Camilla, labeling her a "homewrecker" and perceiving her as less attractive than the Princess of Wales.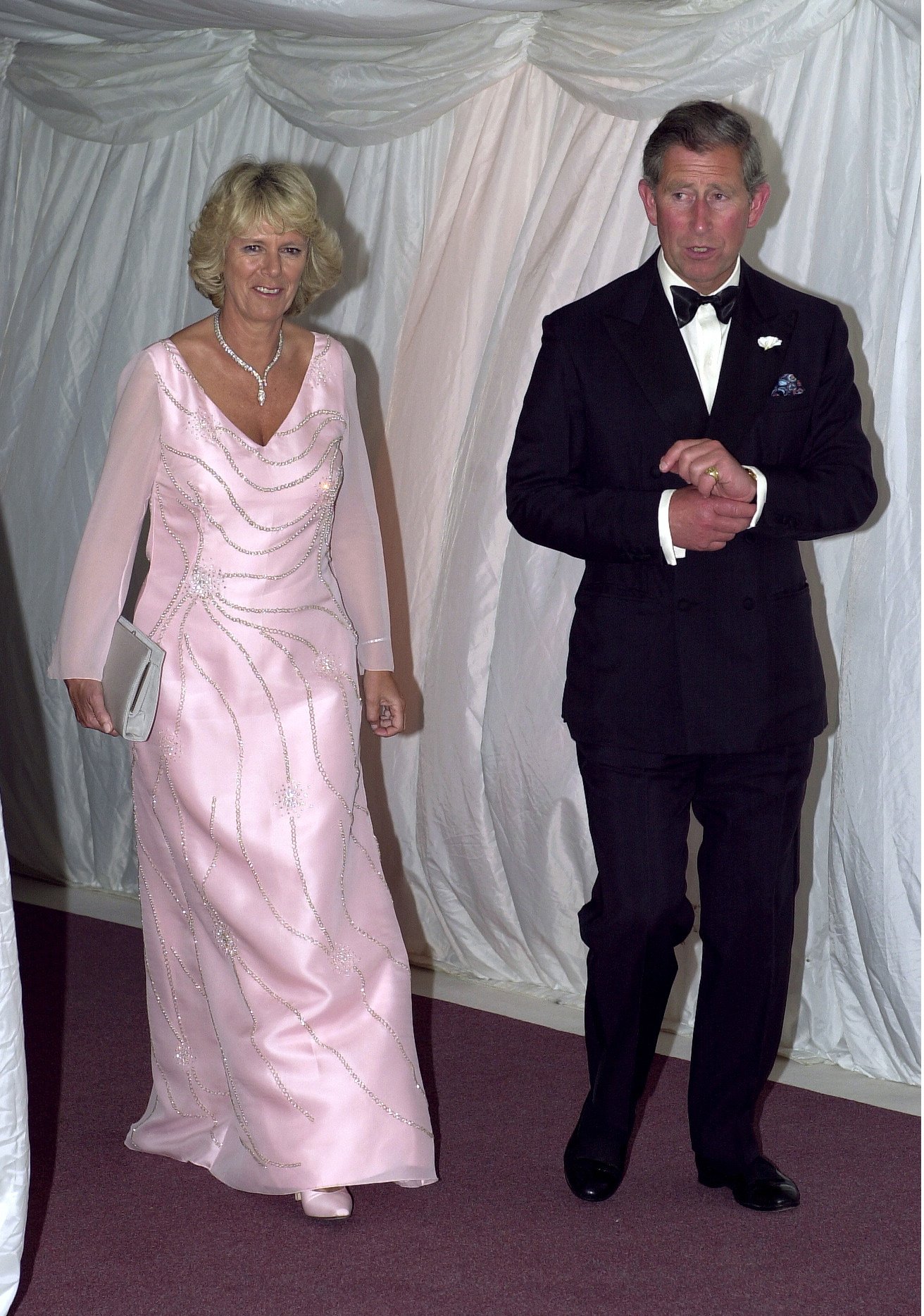 Prince Charles and Camilla Parker-Bowles during The Prince's Foundation Gala Dinner in London. | Source: Getty Images
Meanwhile, her then-lover spoke about their infidelity in an interview with BBC in 1994. Prince Charles referred to Camilla as a friend of his:
"Mrs. Parker Bowles is a great friend of mine. A friend for a very long time. She will continue to be a friend for a very long time."
The prince also admitted that he and Camilla rekindled their romance after his marriage to Princess Diana had "irretrievably broken down" in 1986.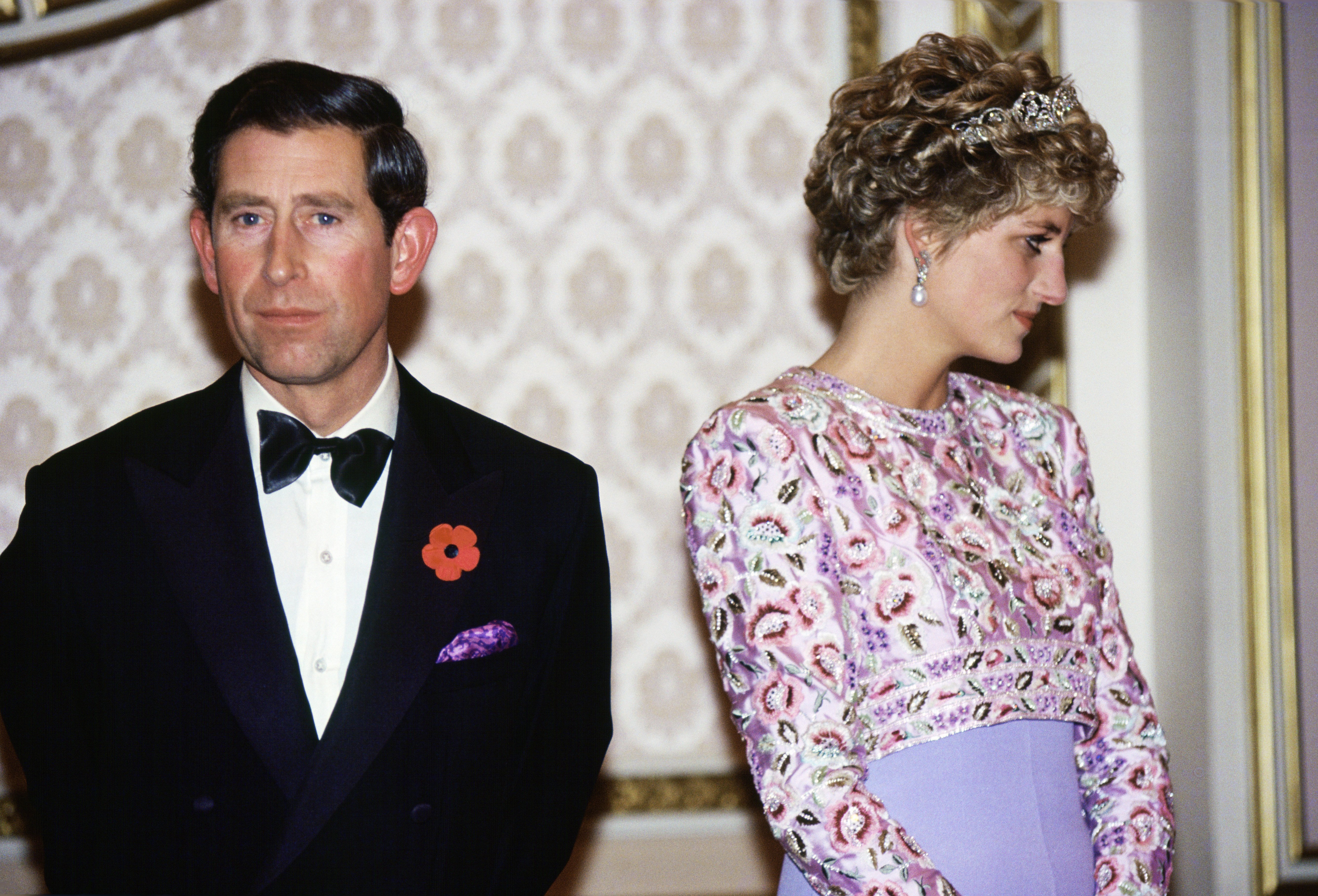 Prince Charles and his wife Princess Diana photographed on their last official trip together - a visit to the Republic of Korea. | Source: Getty Images
In reaction to the scandal, Princess Diana's former personal protection officer, Ken Wharfe, revealed that the royal described her estranged husband's conversation with his mistress as "sick," adding:
"She told me that she had been genuinely shocked by some of the baser comments, particularly the prince's tampon reference. 'It's just sick,' she said repeatedly."
Meanwhile, Camilla's son, Tom Parker Bowles, spoke frankly on the highly publicized affair in a 2014 interview. He admitted he was infuriated by the cheating scandal's finer details splashed all over the media.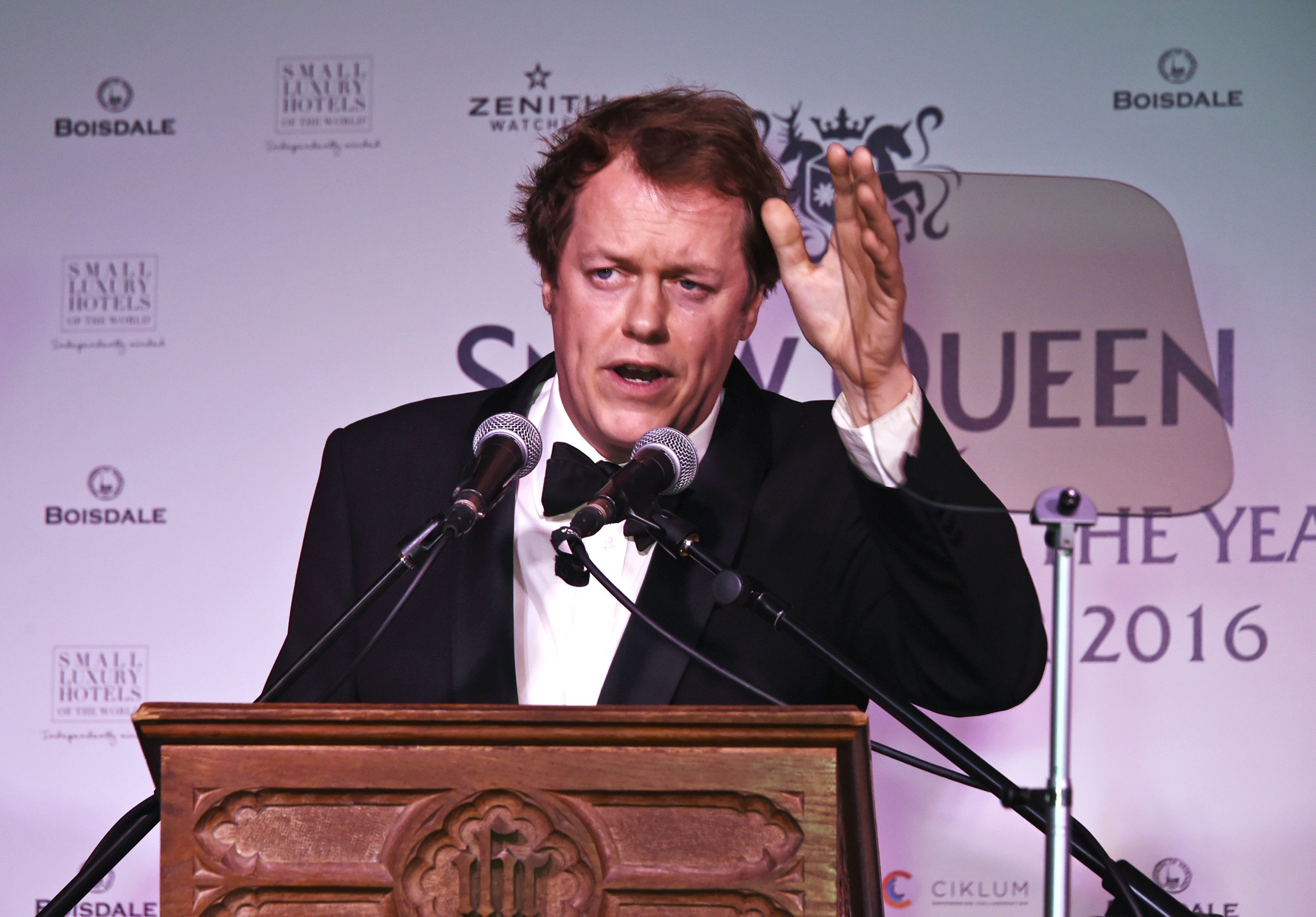 Tom Parker Bowles speaking at the Snow Queen Cigar Smoker of the Year awards at Boisdale of Canary Wharf on December 12, 2016 in London, England. | Source: Getty Images
"I sort of remember not looking at the paper," he told the Times. "Because, you know, Jesus, the things we've all said to people that we love. That you wouldn't want the whole world reading."
Tom reiterated how angered he was to read about his mother, adding that she would also not want to read that about him or his kids and that he would not want to read about himself in that manner either.
Shortly after the tapes were leaked to the media, Prime Minister John Major confirmed that Prince Charles and Princess Diana's marriage had hit rock bottom and announced their formal separation. The royal couple divorced in 1996, and the prince married Camilla in 2005.
CAMILLA ON MOVING FOLLOWING THE DAMAGING AFTERMATH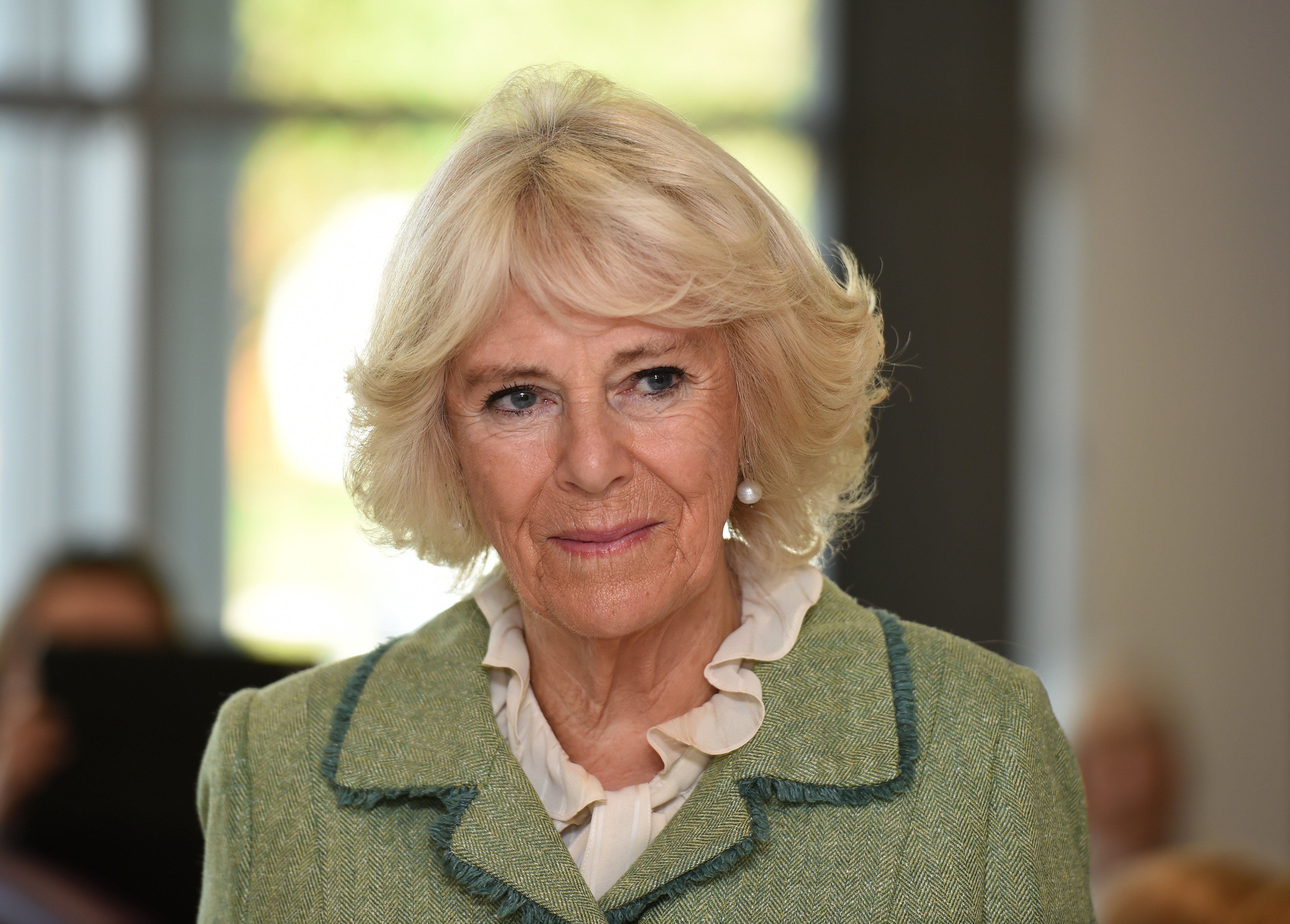 Camilla, Duchess of Cornwall pictured during the opening Royal National Hospital for Rheumatic Diseases (RNHRD) and Brownsword Therapies Centre on October 22, 2019 in Bath, England. | Source: Getty Images
The Duchess was previously married to Andrew Parker Bowles, a British Army officer whom she wed in 1973 and divorced in 1995. The former couple welcomed two children: Tom and his younger sister Laura.
After Camilla and Prince Charles moved on, that did not deter the media from viciously attacking her throughout the years. In a sit-down interview with British Vogue for the 2022 July issue, Her Royal Highness spoke candidly on the level of scrutiny she received over the years:
"It's not easy. I was scrutinized for such a long time that you just have to find a way to live with it. Nobody likes to be looked at all the time and, you know, criticized. But I think in the end, I sort of rise above it and get on with it. You've got to get on with life."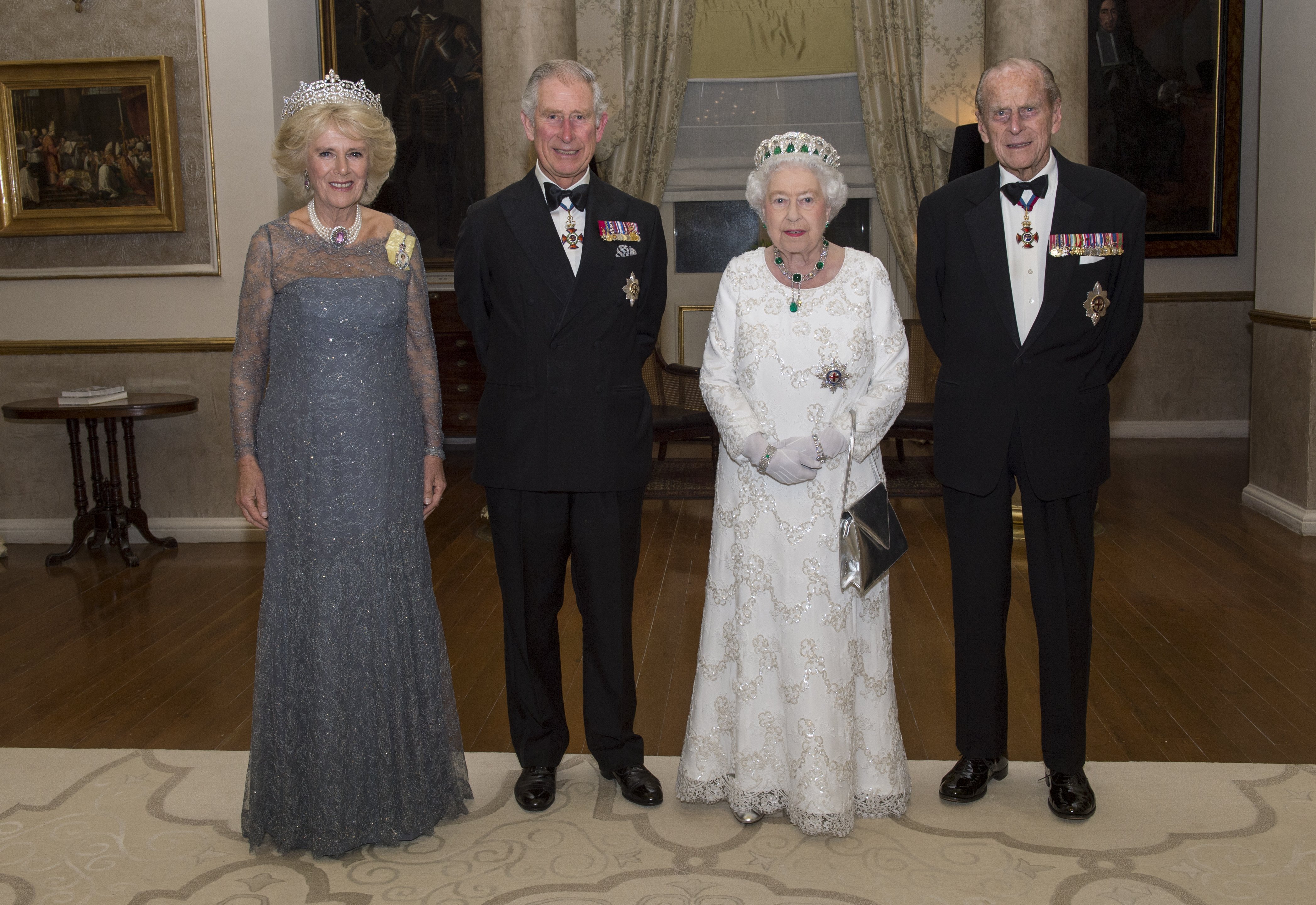 Camilla Parker-Bowles, Prince Charles, Queen Elizabeth II and Prince Philip posing while attending a dinner at the Corinthia Palace Hotel in Attard during the Commonwealth Heads of Government Meeting (CHOGM) on November 27, 2015 in Valletta, Malta. | Source: Getty Images
Meanwhile, her now-husband is said to be deeply embarrassed by how everything unfolded years ago while having an extramarital affair. Royal biographer and an acquaintance of Prince Charles, Howard Hodgson, explained in his biography of the royal that the leaked tapes from the telephone conversation between him and Camilla still linger on his mind today.
Hodgson claimed that the Prince of Wales was well aware that people were not sympathetic to him, and the monarchy would rehash his past at the time of his coronation and all other significant moments in his life:
"He remains deeply ashamed of the embarrassment that he caused his mother, deeply sorry for the pain it caused both his and Camilla's children."
CAMILLA, ON HER MARRIAGE TO PRINCE CHARLES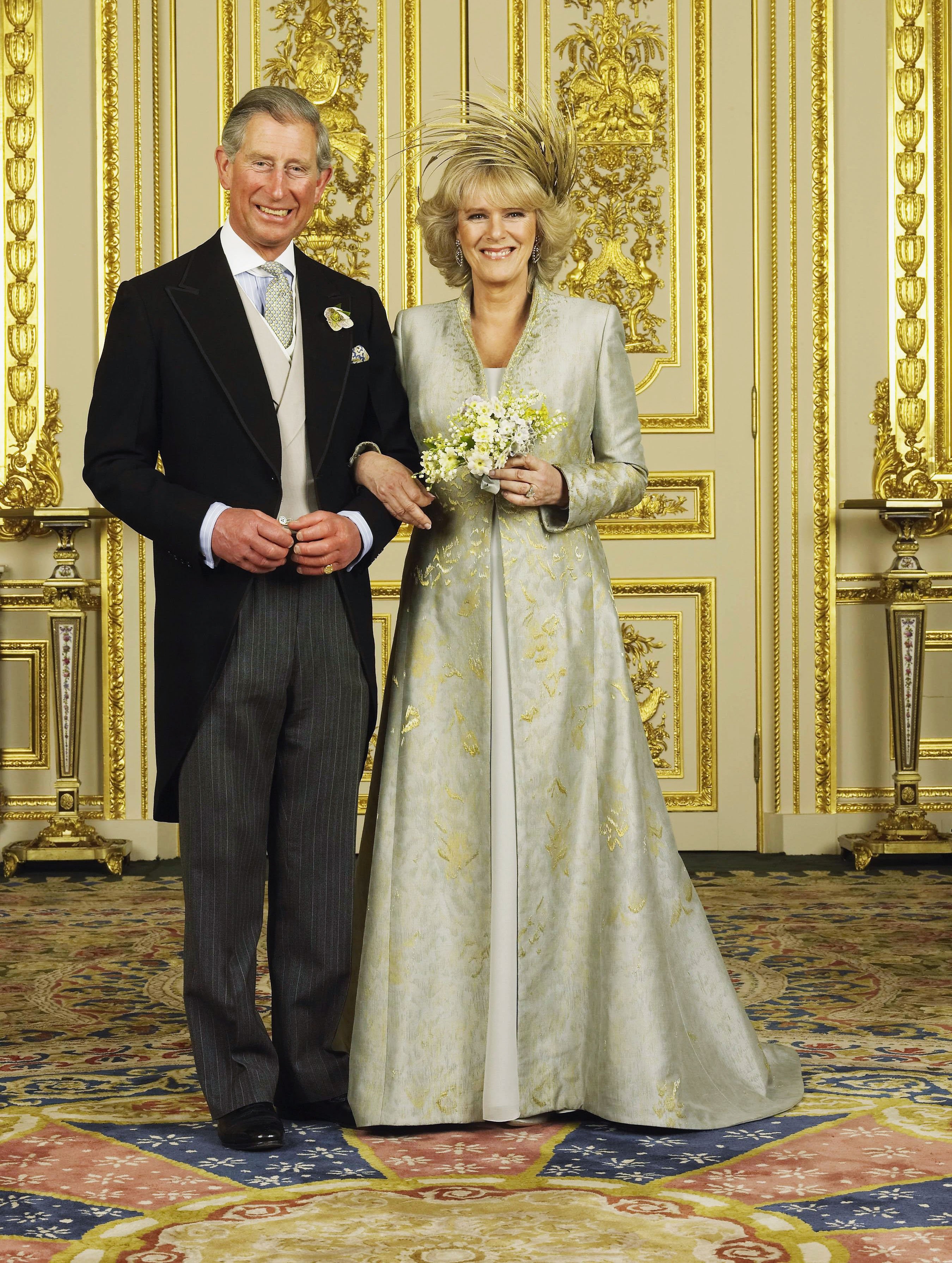 Newlyweds Prince Charles and Camilla, Duchess of Cornwall pictured in the White Drawing Room at Windsor Castle after their wedding ceremony on April 9 2005 in Windsor, England. | Source: Getty Images
Today, the royal couple leads hectic lives as senior members of the Royal Family. Camilla admitted that it is undoubtedly challenging to spend more time together but that they try to get at least one point in a day to connect:
"Sometimes it's like ships passing in the night, but we always sit down together and have a cup of tea and discuss the day."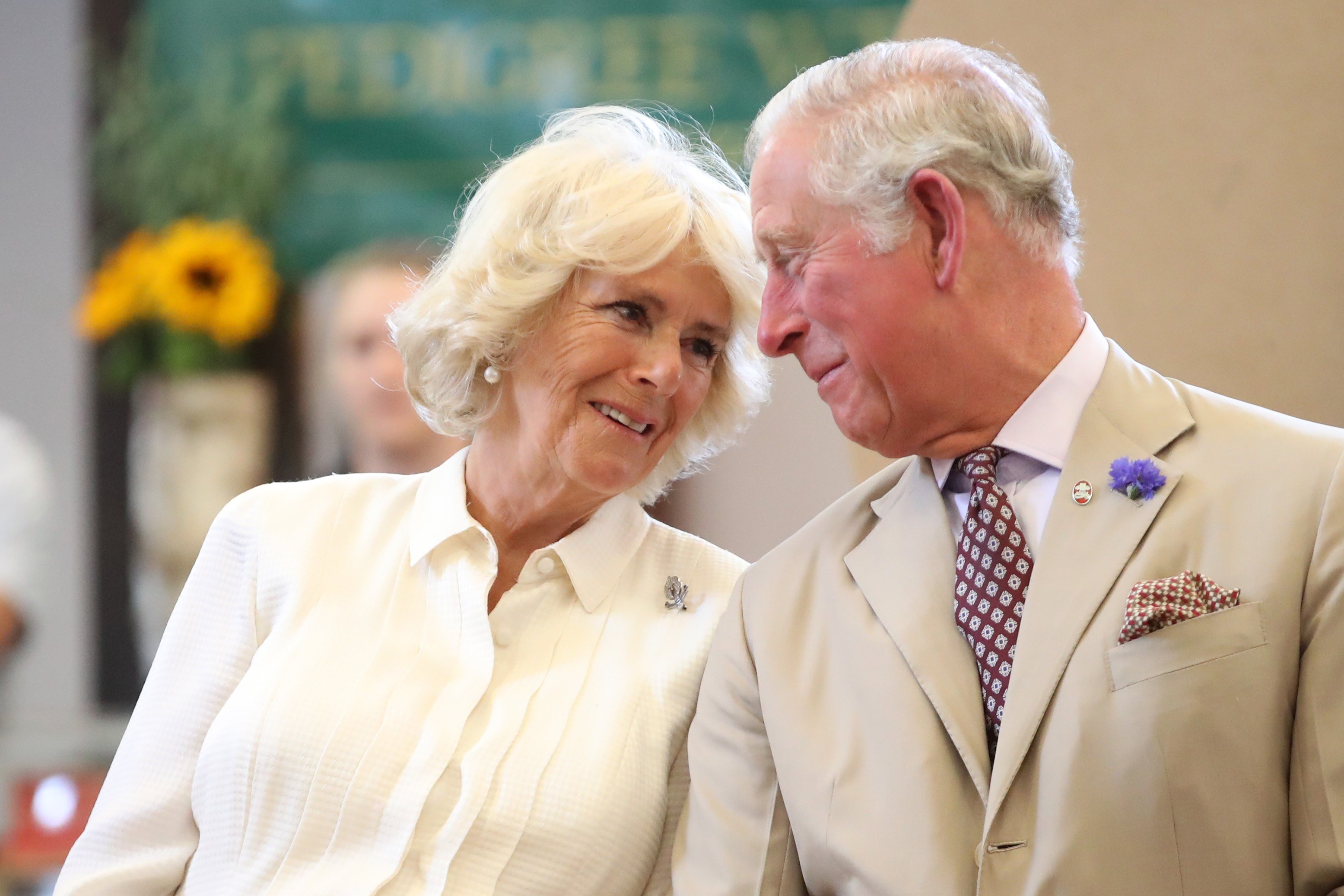 Prince Charles and Camilla, Duchess of Cornwall attending the reopening the newly-renovated Edwardian community hall The Strand Hall during day three of a visit to Wales on July 4, 2018 in Builth Wells, Wales. | Source: Getty Images
The Duchess of Cornwall shared that it felt nice to catch up whenever they had some free time. When they go away together, they manage to squeeze in reading sessions where each party would read their book in different corners of the same room, something she finds relaxing.
When asked how she spends time alone, Camilla shared she does gardening, goes out for walks, and sits down to read a book.
CAMILLA SAYS PRINCE CHARLES IS NOT PHASED BY HIS DESTINY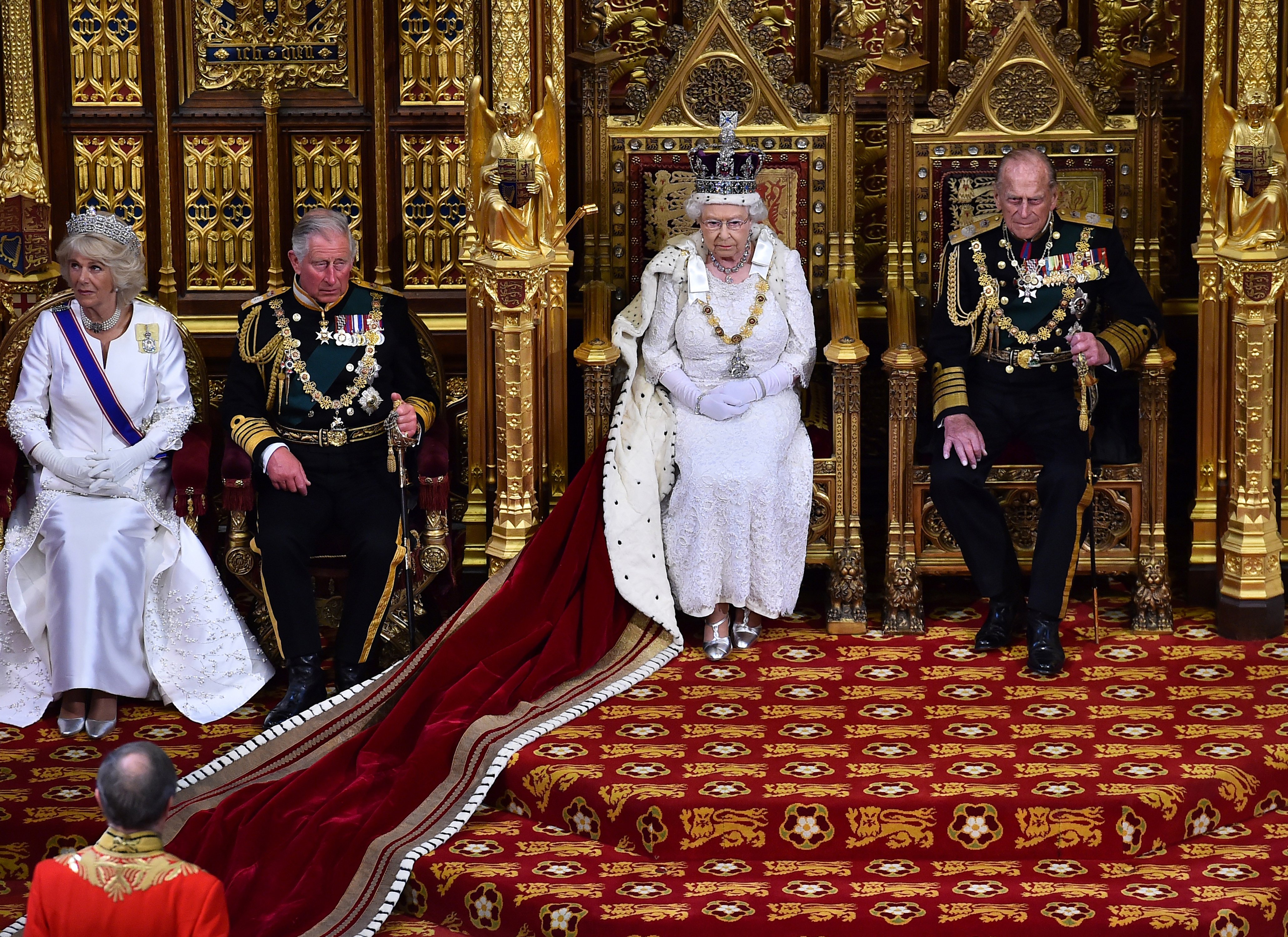 Queen Elizabeth II pictured in the House of Lords alongside Prince Philip, Prince Charles and Camilla Parker-Bowles during the State Opening of Parliament in the House of Lords, at the Palace of Westminster on May 27, 2015 in London, England. | Source: Getty Images
Camilla's husband is the first in line to the British throne. In November 2018, the Duchess revealed to film-maker John Birdcut on "Prince, Son, and Heir: Charles at 70" that he was in no way phased about succeeding his mother, Queen Elizabeth II.
When Birdcut asked Camilla whether she felt overwhelmed on behalf of Prince Charles, who is facing the inevitability of becoming King one day, she said no:
"No. No, I don't. His destiny will come, he's always known it's going to come, and I don't think it does weigh on his shoulders at all."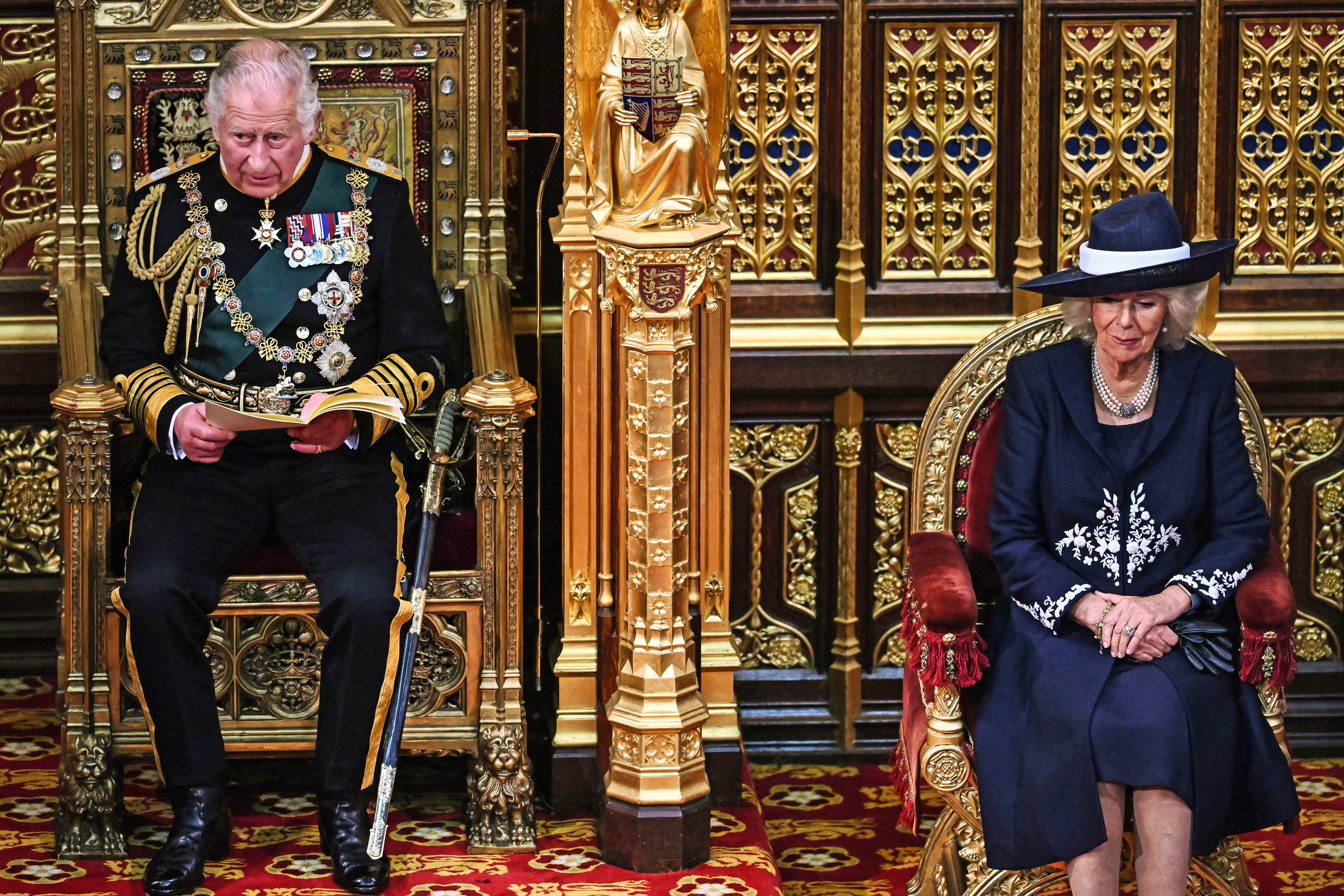 Prince Charles reading the Queen's Speech as he sits by his wife Camilla, Duchess of Cornwall in the House of Lords chamber, during the State Opening of Parliament, at the Palace of Westminster on May 10, 2022 in London, England. | Source: Getty Images
Asked about whether the apparent heir to the throne talks about his future as King of England, the Duchess said no, again emphasizing that it was just something that would come naturally.
When Prince Charles does become King one day, his wife's title will change. Currently known as the Duchess of Cornwall, Camilla has not been referred to as Princess of Wales out of respect for the prince's late wife, Princess Diana, who held the title.
Some people suggested that once the Prince of Wales ascended the throne, she would be referred to as Princess Consort rather than Queen Consort.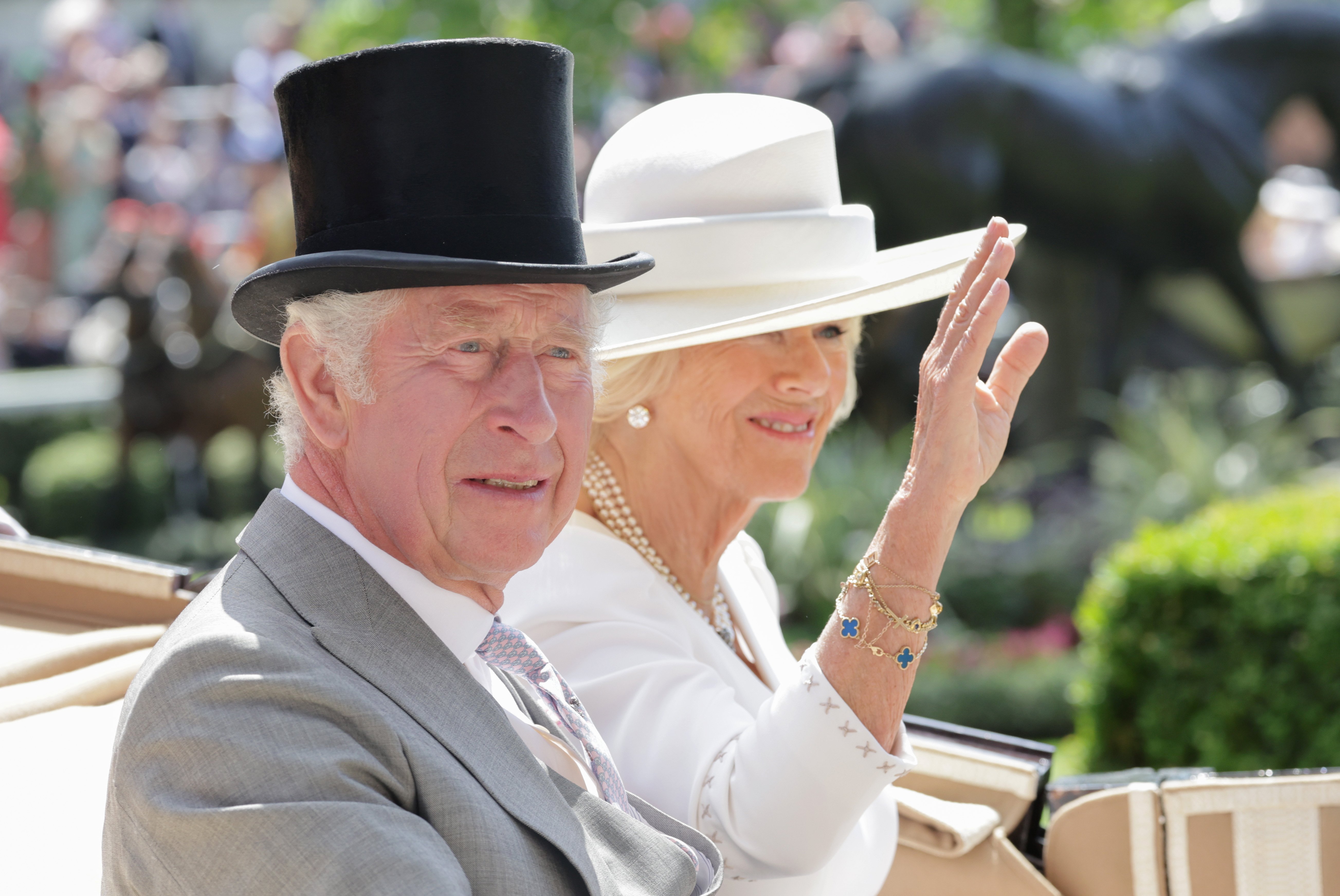 Camilla, Duchess of Cornwall pictured waving as she and Prince Charles arrive into the parade ring on the royal carriage as they attend Royal Ascot 2022 at Ascot Racecourse on June 15, 2022 in Ascot, England. | Source: Getty Images
Historian Robert Lacey told Newsweek in June 2021 that Prince Charles' sons, Prince William and Prince Harry, were livid at the thought of him lobbying to have Camilla be given full Queen status.
According to Lacey, the royal brothers decided to be a united front in opposing their father's stance because they wanted to preserve their mother's legacy.
However, the duo lost the battle when their grandmother announced her backing for Camilla to be Queen Consort once Prince Charles became King.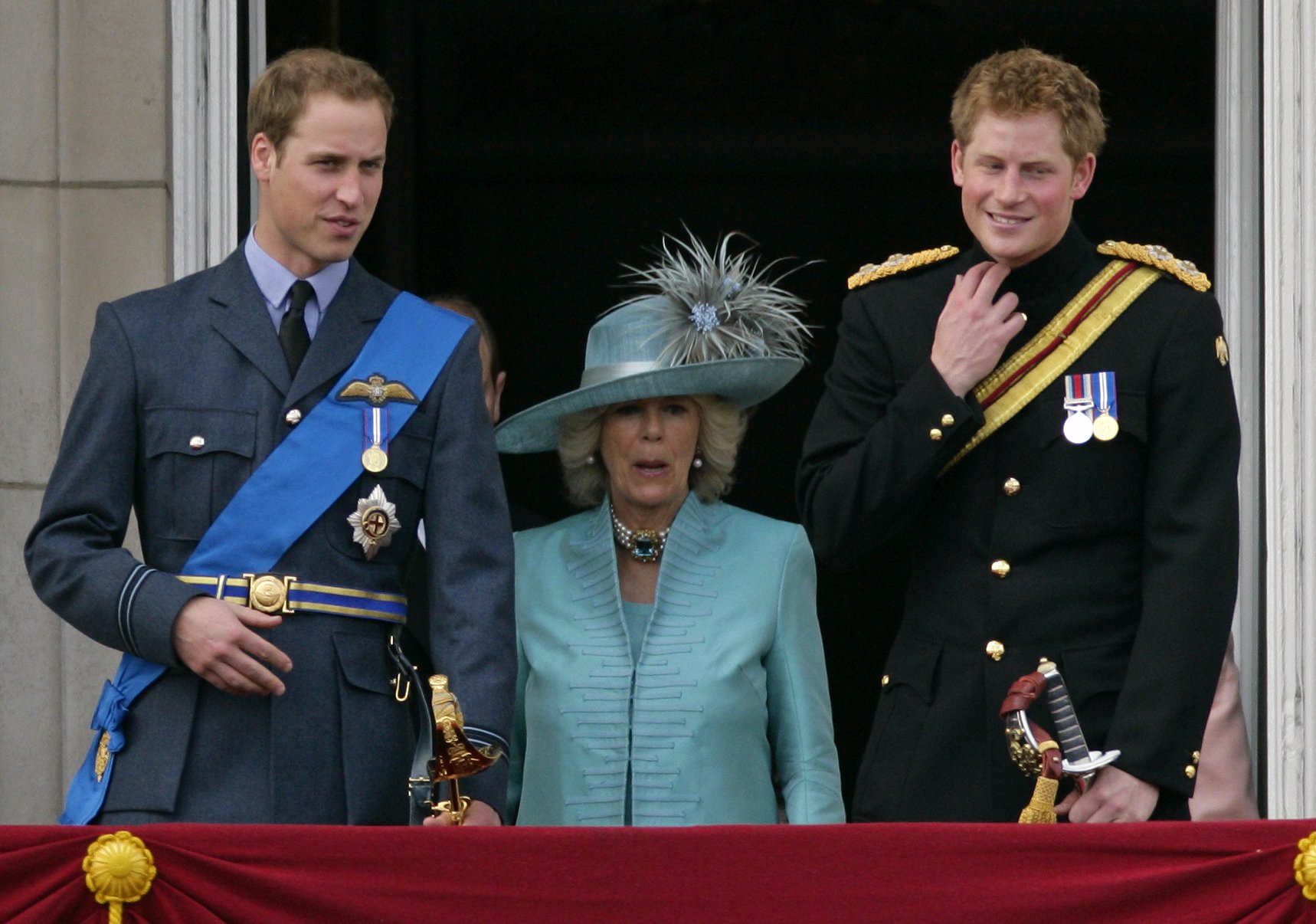 Prince William, Camilla Duchess of Cornwall and Prince Harry on the balcony of Buckingham Palace during the annual event of the Queens Colour of First Battalion Grenadier Guards on June 13, 2009 in London, England. | Source: Getty Images
In a statement that stunned Britons in February 2022, just a day before the monarch's Platinum Jubilee, the matriarch announced her support for her daughter-in-law to be Queen someday.
Her Majesty gave Camilla a nod in a letter for her 70th reign anniversary as Queen of England, whereby she expressed gratitude to the people of Britain.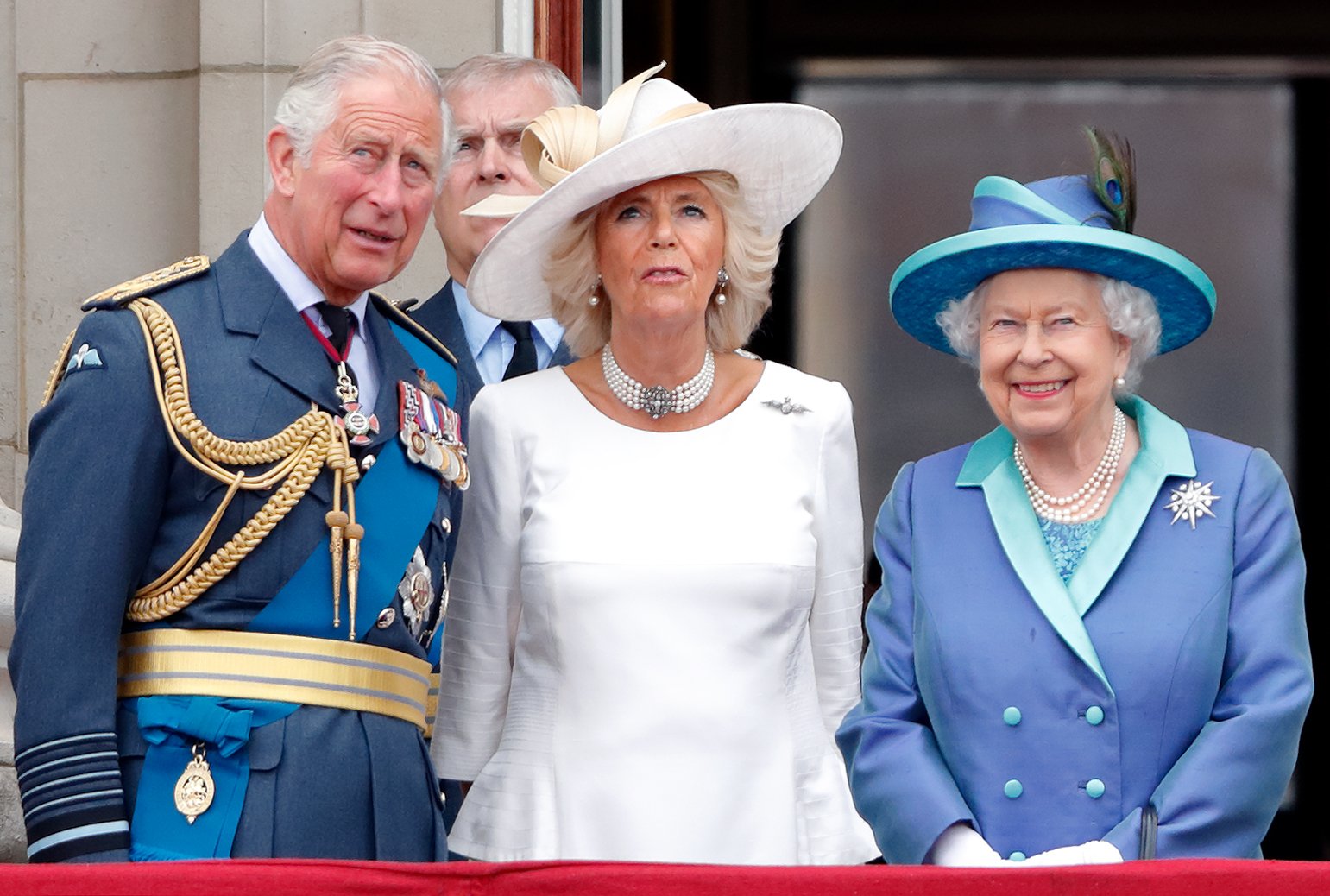 Prince Charles, Camilla Parker-Bowles and Queen Elizabeth II watch a flypast to mark the centenary of the Royal Air Force from the balcony of Buckingham Palace on July 10, 2018 in London, England. | Source: Getty Images
"It is my sincerest wish that, when the time comes, Camilla will be known as Queen Consort as she continues her own loyal service," said the royal.
The sovereign's statement answered the famous question that lingered through England since Camilla wed Prince Charles, whether or not she would be Queen once he ascended the throne.
Please fill in your e-mail so we can share with you our top stories!