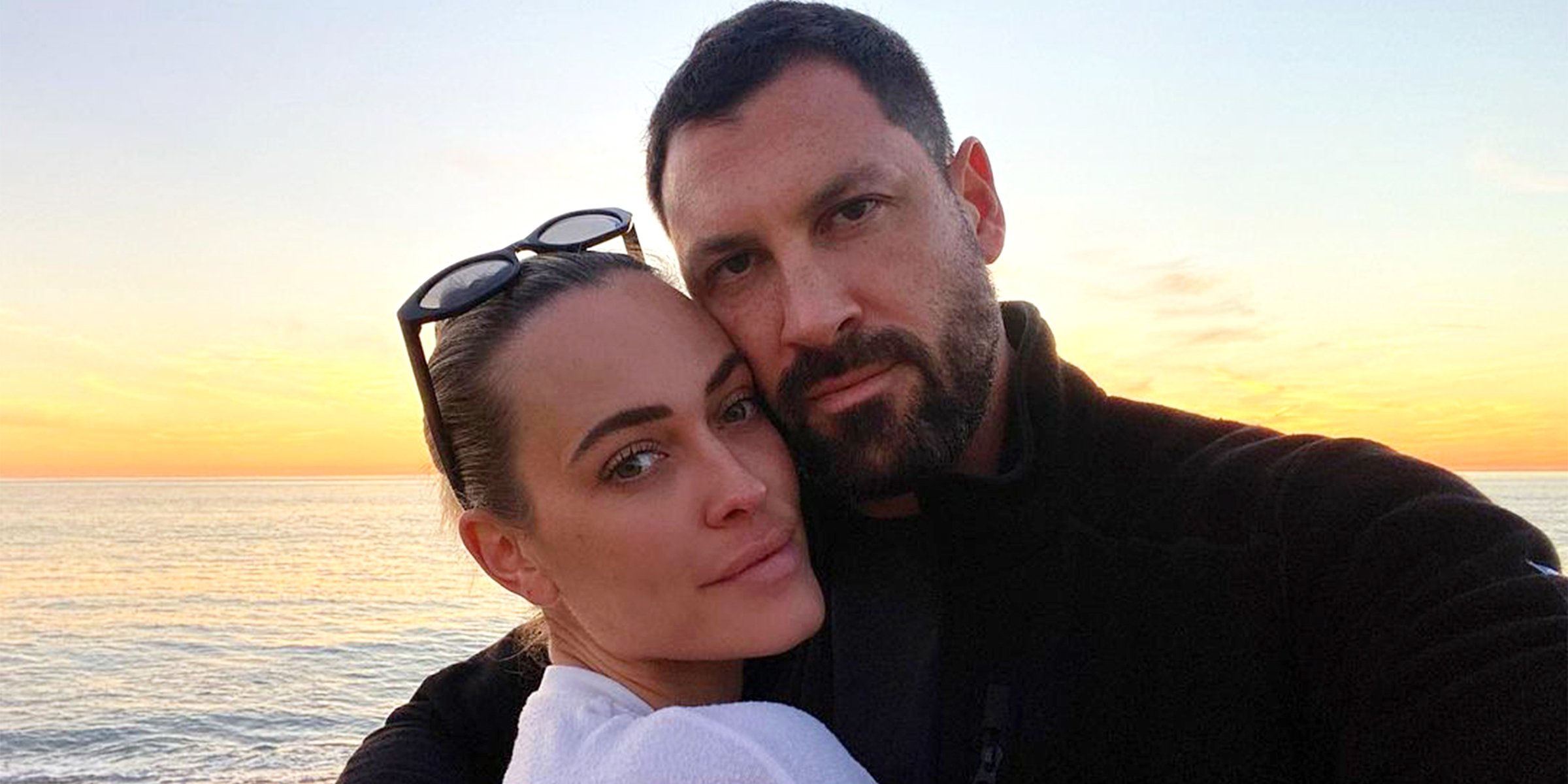 Instagram.com/petamurgatroyd
Peta Murgatroyd & Maksim Chmerkovskiy: Inside the Couple's Love Story
Peta Murgatroyd, who has been married to her husband, Maksim Chmerkovskiy, for a few years, recently opened up about a challenging moment within their beautiful marriage. Here's a look at their relationship.
Professional dancer Peta Murgatroyd and choreographer Maksim Chmerkovskiy have spoken to People about their three painful miscarriages in recent years.
Murgatroyd was five weeks pregnant when she had her first miscarriage in a Whole Foods bathroom stall in 2020. She fell pregnant again the following year but suffered another loss while Chmerkovskiy was in Ukraine.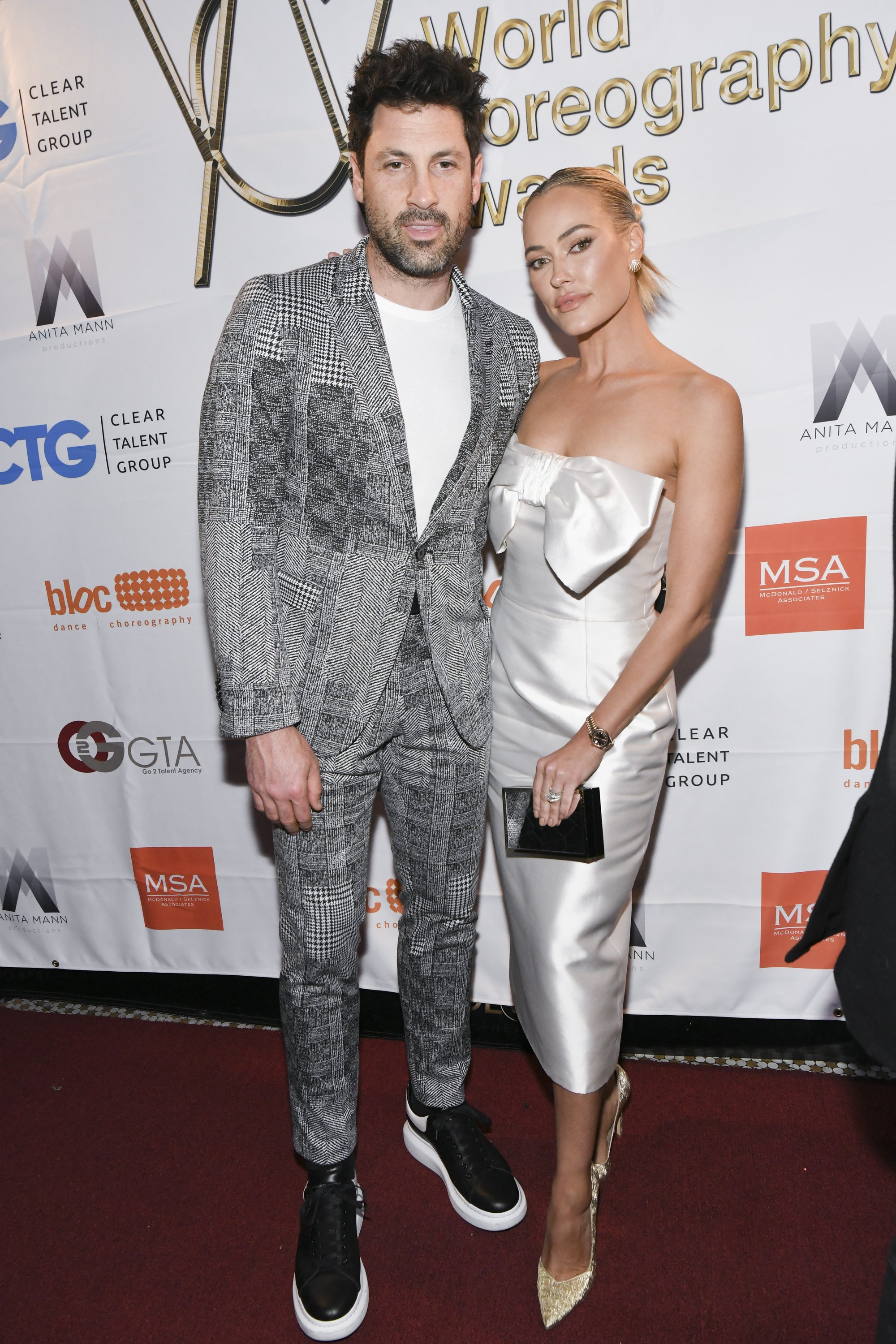 Maksim Chmerkovskiy and Peta Murgatroyd attend the 2021 World Choreography Awards on December 13, 2021 in Los Angeles, California. | Source: Getty Images
Nine months later, Murgatroyd became pregnant for the third time. She planned to go to New York and tell Chmerkovskiy the news. Sadly, she miscarried just a few days before her trip. Chmerkovskiy said of that shocking situation:
"I never thought that two healthy, athletic people could be in a predicament like this. It's a lot to process."
INSIDE PETA MURGATROYD AND MAKSIM CHMERKOVSKIY'S BEAUTIFUL STORY
The lovely couple shares a beautiful love story. Chmerkovskiy and Murgatroyd met in 2009 during a Broadway production of "Burn the Floor," but they did not fall in love immediately.
Overjoyed, Murgatroyd had no idea she would end up with Chmerkovskiy.
They crossed paths again on "Dancing With the Stars" in 2012 and shortly became a couple. Murgatroyd said that dating was not on her agenda when she met Chmerkovskiy.
Murgatroyd and Chmerkovskiy were seen together at several events. The couple's relationship, like any other, had its ups and downs. In 2013, the couple separated, leaving Chmerkovskiy heartbroken.
After a brief split, the couple rekindled their relationship. Three years later, in December 2015, the 42-year-old Ukrainian choreographer proposed to the New Zealand-born dancer onstage.
Overjoyed, Murgatroyd had no idea she would end up with Chmerkovskiy. In July 2017, the couple married in a small and intimate ceremony at a City Hall in New York.
PETA MURGATROYD AND MAKSIM CHMERKOVSKIY HAVE A SON TOGETHER: MEET SHAI, THEIR LITTLE BUNDLE OF JOY
Murgatroyd and Chmerkovskiy share a son named Shai, whom they welcomed in early 2017. The couple has been obsessed with parenthood.
The proud mom said she treasures her precious family moments with her husband and their son. Shai's happy parents are delighted as he develops and learns new things.
Murgatroyd said their charming son seemed to be showing interest in music and dancing. Although Shai loves dancing, the couple has yet to enroll him.
Now that their son is five years old, the couple is prepared to expand their family. Chmerkovskiy previously expressed his desire to have more children.
Chmerkovskiy explained he and his wife grew up having siblings in the family. He hoped that he and his wife would soon have a daughter because he described himself as a "girl dad."
Following three miscarriages, the couple is now working with a team of fertility doctors and has started the in vitro fertilization (IVF) process. They are hopeful that their son Shai will soon have the sibling he has always desired.
Please fill in your e-mail so we can share with you our top stories!