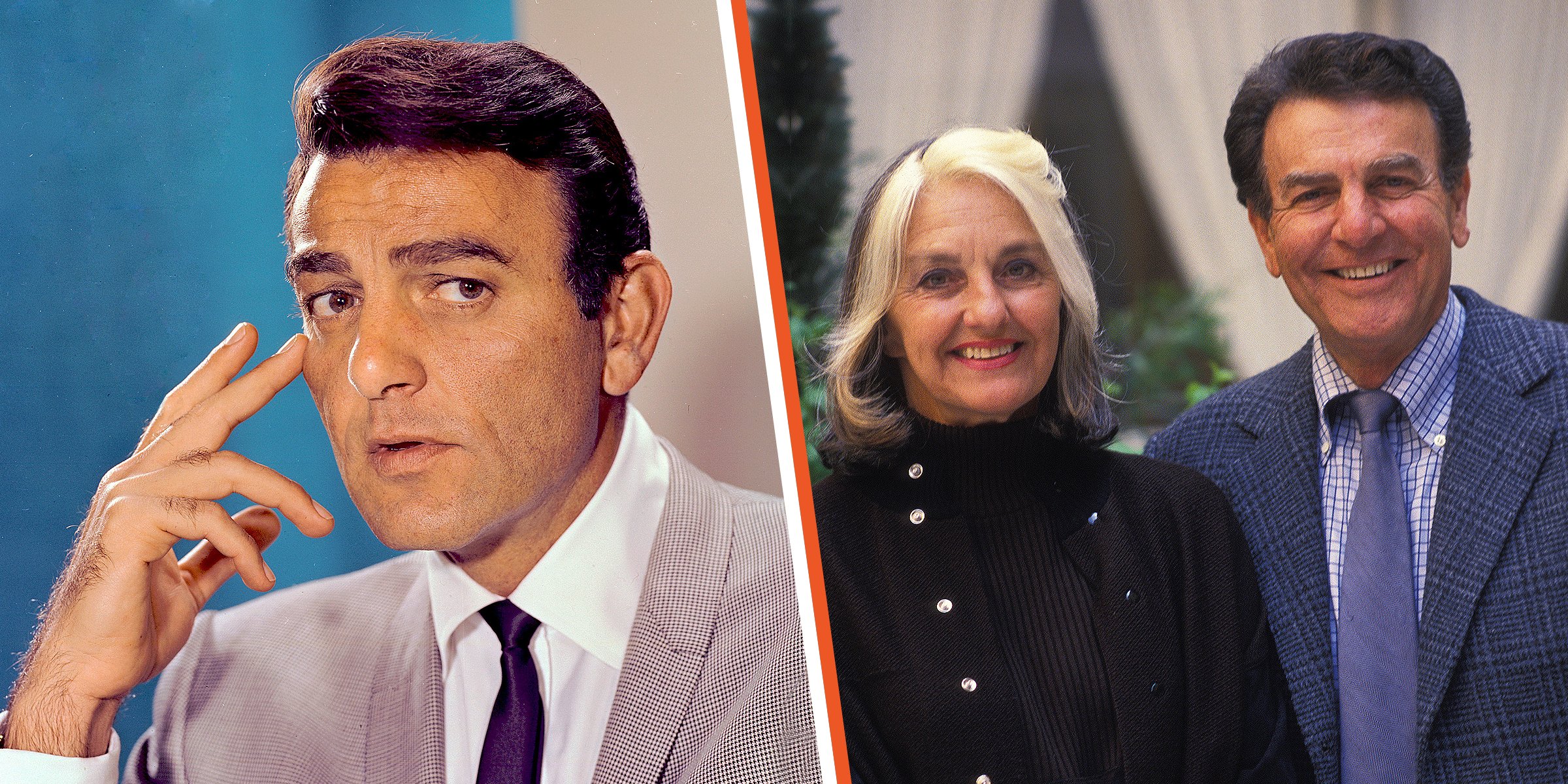 Getty images
'Mannix's' Mike Connors & Wife Were Married for 67 Years despite 'Tremendous Temptations' & Son's Disease
Despite studying law, Mike Connors decided he would become an actor. And even with all the temptations that came with the territory, he remained devoted to his family. Against all odds, he remained happily married to his wife for 67 years. Follow along on their journey.
While Mike Connors was not new to the screens when he started in "Mannix" between 1967 and 1975, the Joe Mannix character became his defining role, throwing him to unprecedented fame and winning him a Golden Globe Award in 1970.
But besides a successful film career, the star also had a unique marriage, one of the very few in Hollywood that stood the test of time and weathered 67 years of temptation.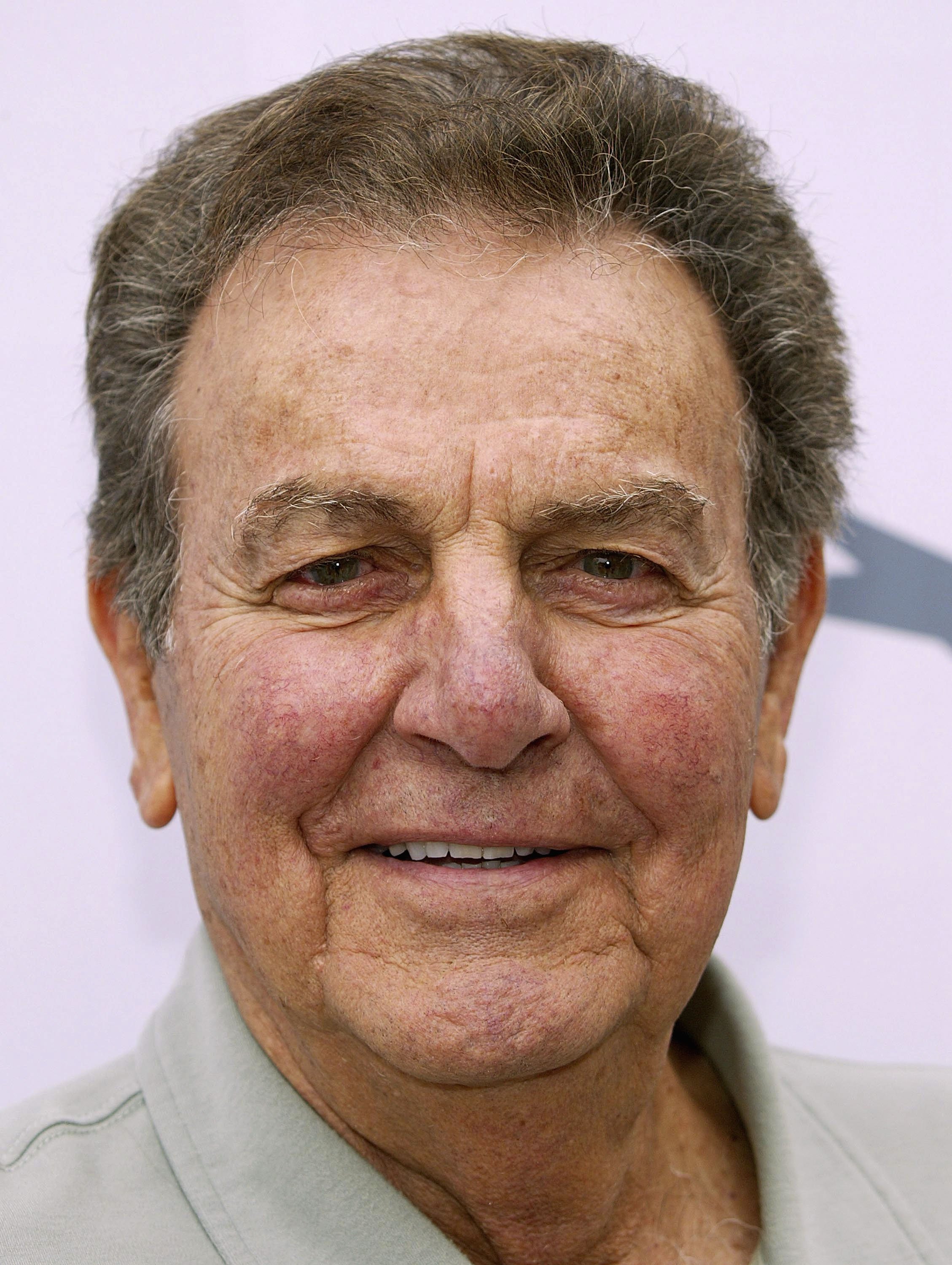 Actor Mike Connors attends the Eighth Annual American Film Institute Golf Classic at the Riviera Country Club on September 19, 2005 in Brentwood, California. | Source: Getty Images
Connors met his future wife, Mary Lou Willey, when they were still students at UCLA, where Connors studied law on an athletic scholarship while Lou was studying education.
After dating for a while, Connors wanted to marry her, but she kept stalling. At the time, she had dropped out of college and was home in Laguna Beach, where Connors was selling brushes and vacuum cleaners door to door to be close to her.
When she wouldn't give in, Connors gave her an ultimatum. They would either get married or call off their relationship. With that, he left Laguna Beach and returned to school. A few weeks later, Lou said she would marry him. They eventually married on September 10, 1949.
MIKE WAS DEVOTED TO HIS FAMILY DESPITE TEMPTATIONS & SON'S ILLNESS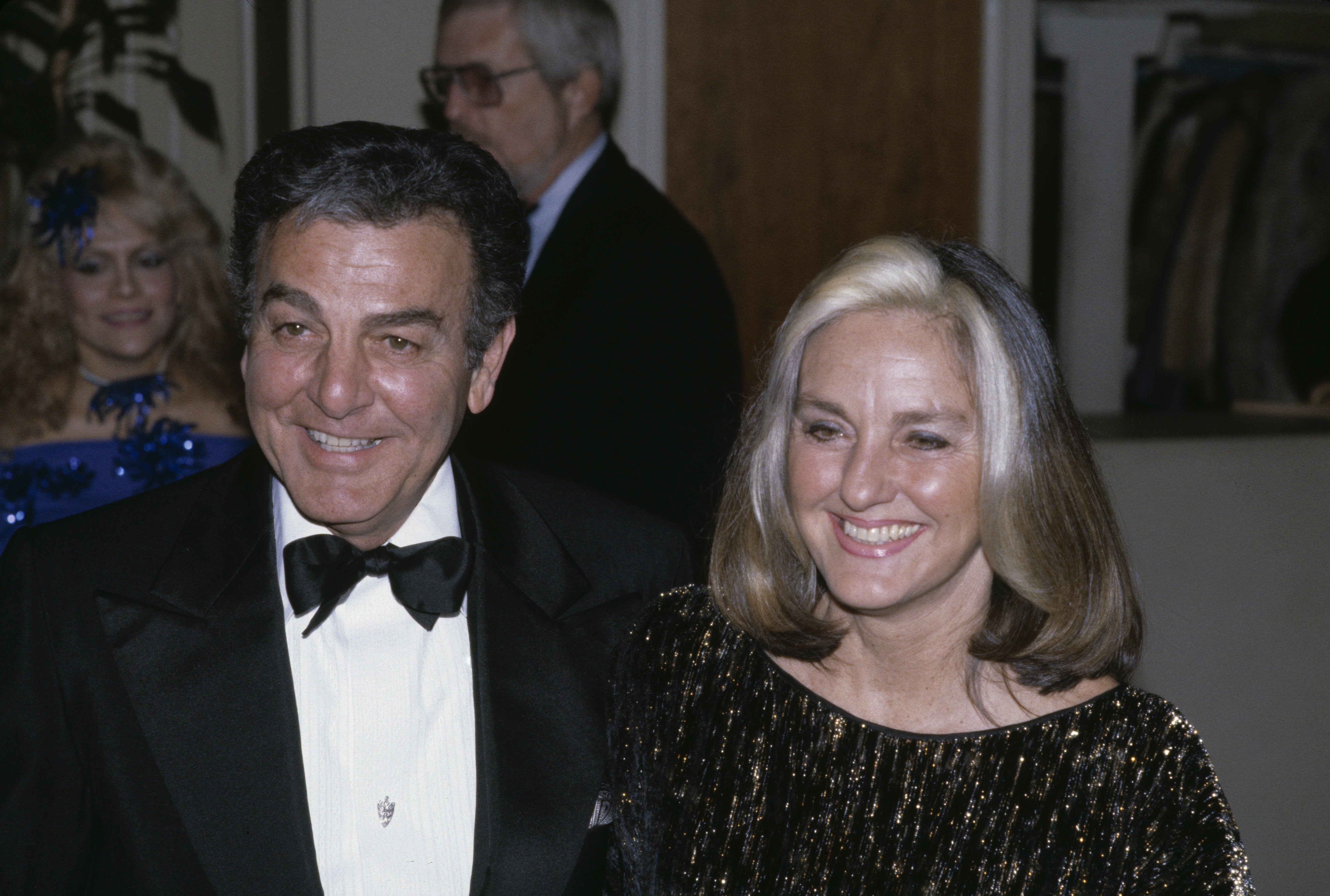 American actor Mike Connors and his wife, Mary Lou Willey, attend the 40th Annual Golden Globe Awards, held at the Beverly Hilton Hotel in Beverly Hills, California, 29th January 1983 | Source: Getty Images
Note that the actor studied law at the University and intended to become a lawyer. However, along the way, he switched to theatre arts. Even then, Lou stuck with him, even when his mother and her friends disowned him, saying he would eventually come to his senses.
His marriage was, however, not without its temptations. He recalls how he faced temptations but chose to remain faithful to his wife because he loved her. He retold how he and Lou lived in a tiny apartment off Sunset Boulevard. He had just made his film debut in "Sudden Fear" with Jack Palance and Joan Crawford.
Being a newbie in the industry, he would often visit actor friends at MGM and then various sets networking with whoever had time for him. One day he visited MGM, which was shooting a film starring Ricardo Montalban and Lana Turner.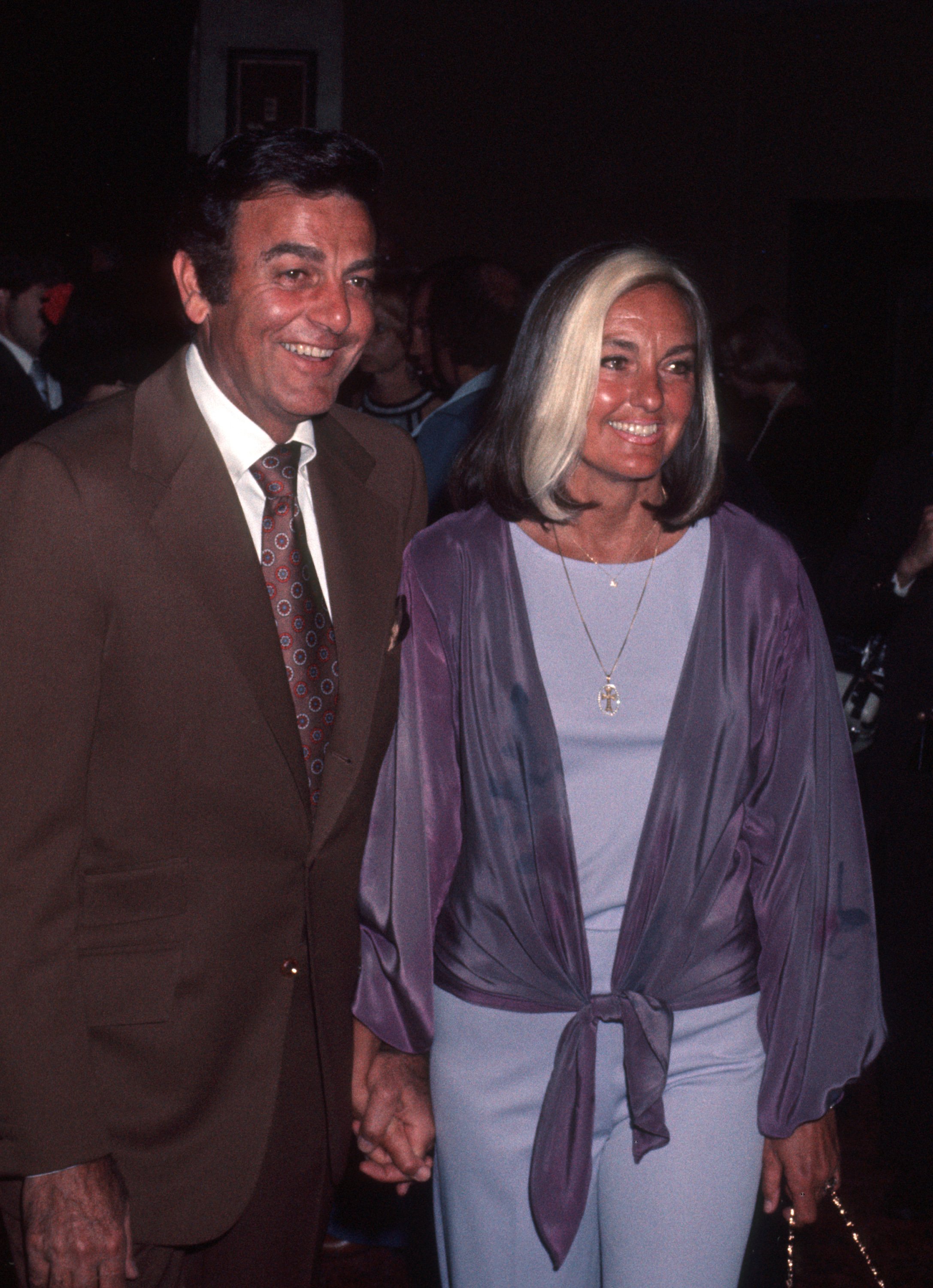 Actor Mike Connors and wife Mary Lou at the Sportsman Lodge Luncheon on January 1 1977 | Source: Getty Images
There he met a hairdresser he'd worked with before, and as they stood there talking, Lana sent a girl to ask for his name. Lana was interested in him, and after he gave his name, Lana once again sent the girl to ask if Connors would love to have a drink with her in her dressing room.
Connors brushed her off, saying he'd have loved to, but he had an appointment and could not stay much longer. The hairdresser called him an idiot, asking him how he thought people got ahead in the business.
Connors, however, reminded her that he had not been married long and was still in love with his wife. With that, he got into his car and drove home to his wife. When he got home, he was shocked that his wife was already aware of what had transpired between him and Lana.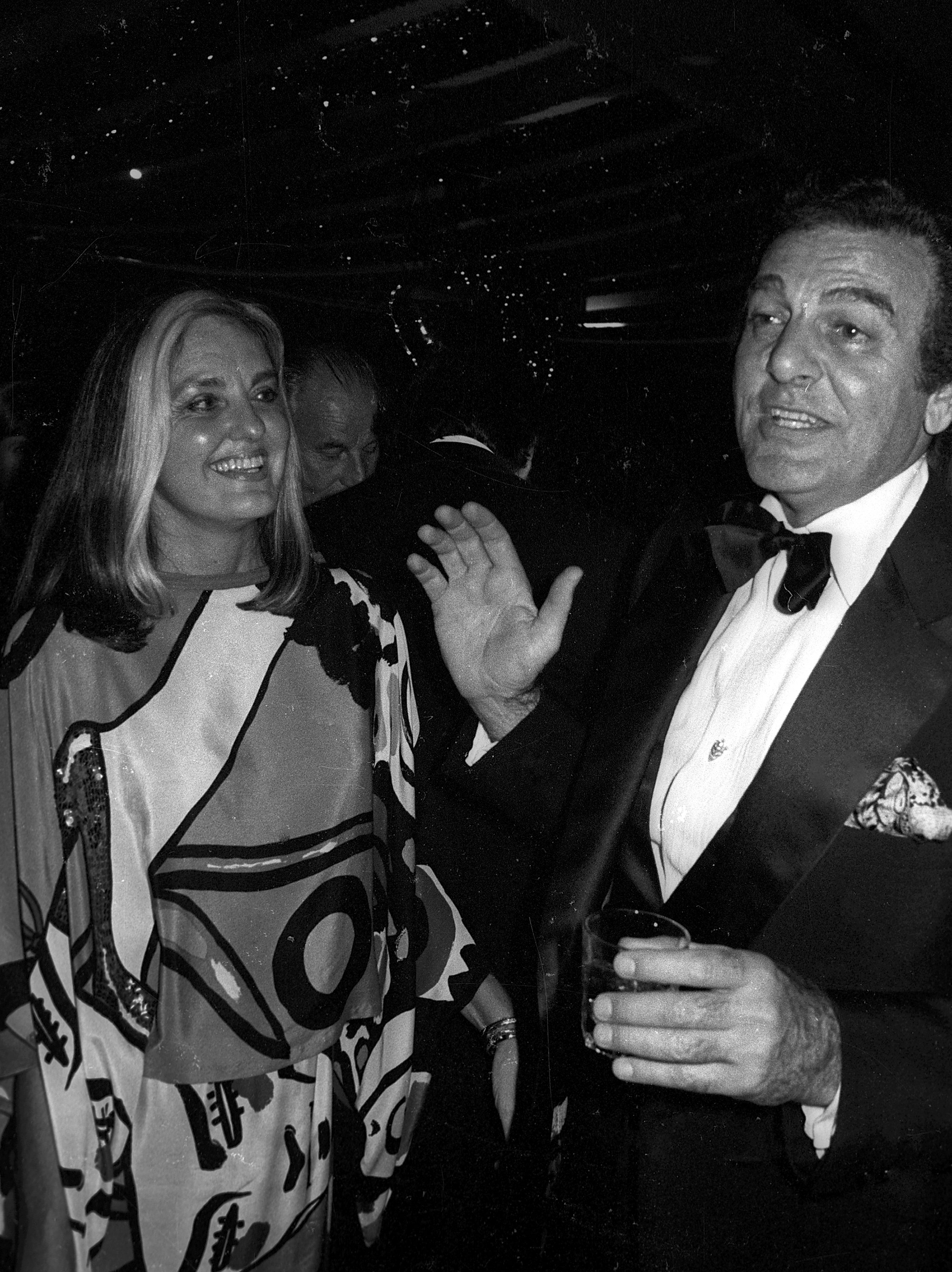 Actor Mike Connors and wife Mary Lou on February 15, 1980 at the Canyon Hotel Convention Center in Palm Springs, California. | Source: Getty Images
A bit player on the set, known to both Connors and his wife, had called Lou staying that Lana had tried making a move on her husband.
Connors knew what he wanted when he started a family, and he remained devoted to his wife and children, despite his son's illness. Geoffrey Mark, the author of "The Lucy Book," would say:
"Family was terribly important to him. Their home in Encino was gorgeous, and you never felt like you were walking into a fancy house; it was a home."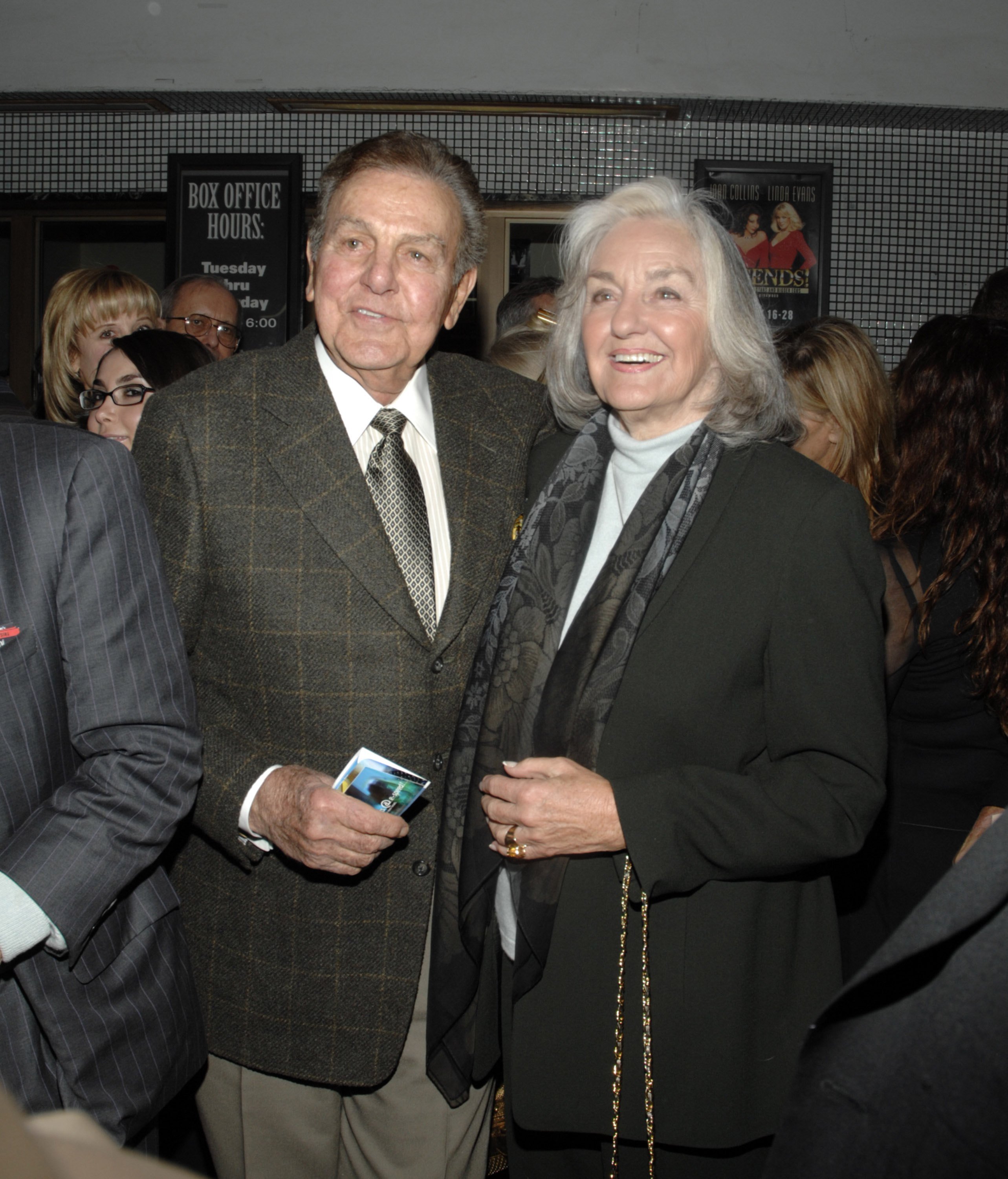 Mike Connors and Mary Lou Wiley attend the premiere performance of Joan Collins and Linda Evans in "Legends" on January 16, 2007 at the Wlishire Theatre in Beverly Hills, California. | Source: Getty Images
He often spoke well of his wife, never once uttering a disparaging word about her. For him, his family was the most important thing. The only thing he ever said about his wife was:
"I'm the luckiest guy on the planet. I really married well. "
In 1958, the couple welcomed their son Matthew Gunner Ohanian and then a daughter Dana Lee Connors in 1960. Sadly, at age 15, Matthew was diagnosed with schizophrenia and "ultimately had to be institutionalized."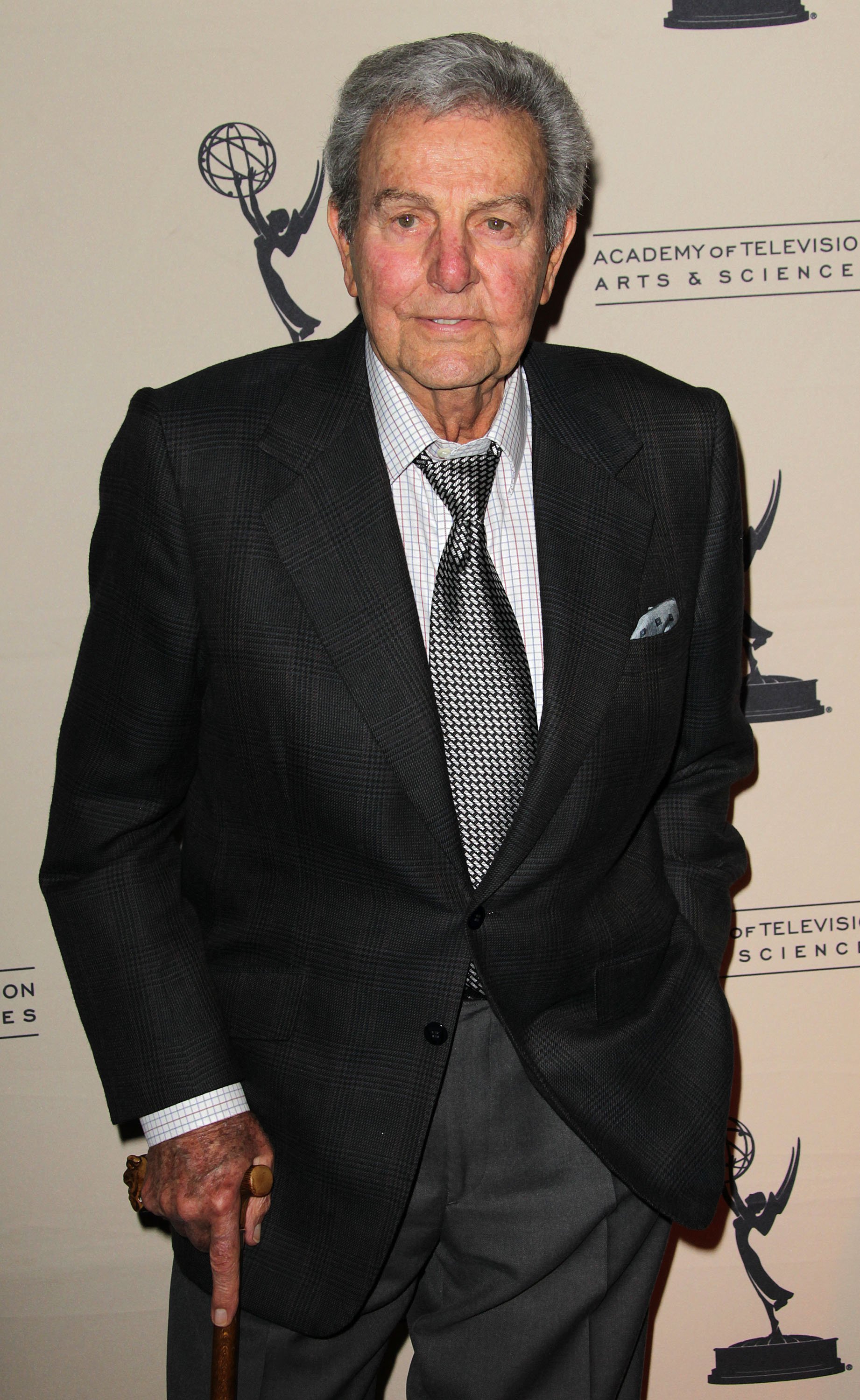 Actor Mike Connors attends the Academy of Television Arts and Sciences' Primetime Television Crimefighters panel discussion at the Leonard H Goldenson Theatre on November 1, 2010 in North Hollywood, California. | Source: Getty Images
Unfortunately, he passed on from heart failure in 2007. Between Mattews diagnosis and his demise, Connors became highly active in mental-disorder charities.
Marriages lasting close to 7 decades are not typical in Hollywood, but Connor and Lou's made theirs work. Seeing them together shed light on the kind of bond they shared.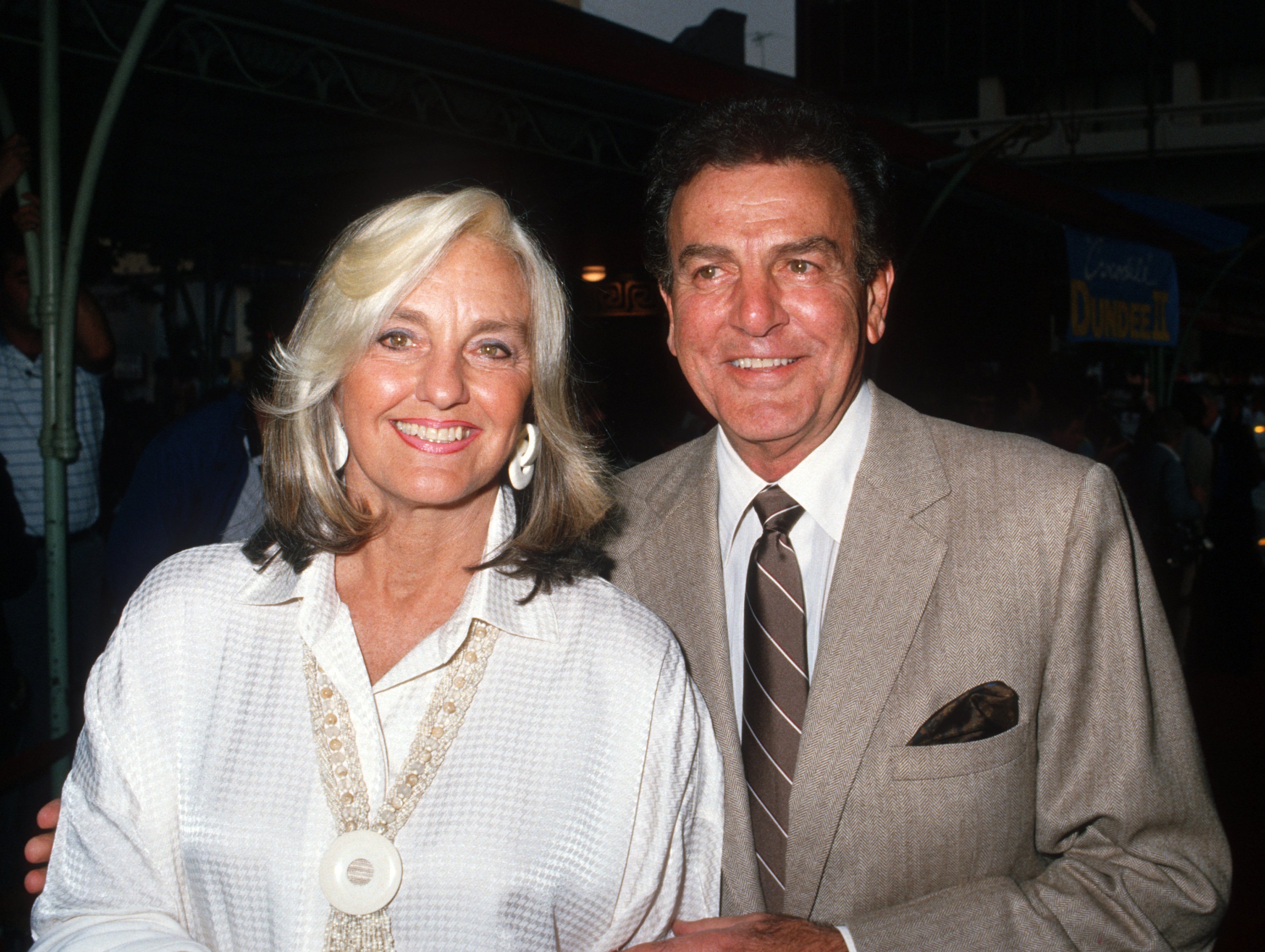 Marylou Connors and Mike Connors during "Crocodile Dundee II" Los Angeles Premiere at Mann's Chinese Theater in Hollywood, California, United States. | Source: Getty Images
The couple would open up about their relationship, saying that a sense of humor was the best coping mechanism and bound them like superglue. Connor would say:
"Most of our friends that we go to dinner with are all people with great humor. They are very successful people in the business and the nights are a lot of laughs.
Mike Connors and Mary Lou Connors at 'ROAST THIS! An Evening with Muhammad Ali and Friends' at the Century Plaza Hotel in Los Angeles, on November 16 2000 | Source: Getty Images
The "Good Neighbor Sam" actor always considered himself and Lou lucky to have lived the life they had. He shared that they had been fortunate to have their success, traveled the world, met some of the wittiest and funniest people, and even dined with royalty and top politicians. He added:
"We've been married now for about sixty years, and we've enjoyed every bit of it. We've had a great life."
In retrospect, Connors said the only negative thing to have happened to them was the loss of their son. He mused: "You then think, 'What is the grand scheme to take away such a terrific young man.' Who knows, maybe there is a formula and scheme in the world that you have to accept no matter how hard and painful it is."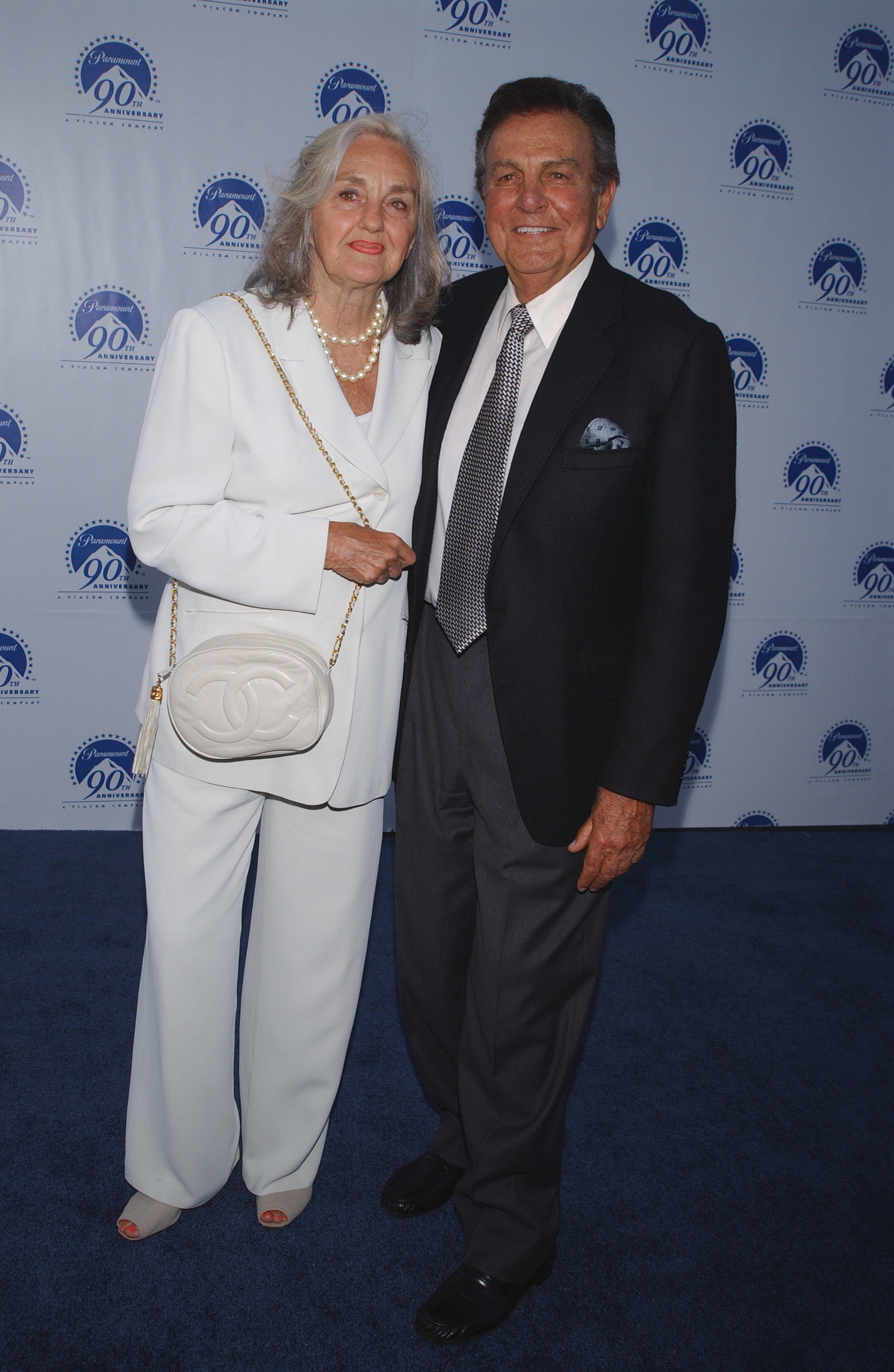 Actor Mike Connors and wife Mary Lou arriving at Paramount Pictures 90th Anniversary part on July 14 2002. | Source: Getty Images
The pair lived a fulfilled life and loved each other to the end, so much that after almost seven decades together, they did not want to be apart when the time came. They passed on the same year, in 2017, with Lou dying shortly after Connors' demise.
Please fill in your e-mail so we can share with you our top stories!