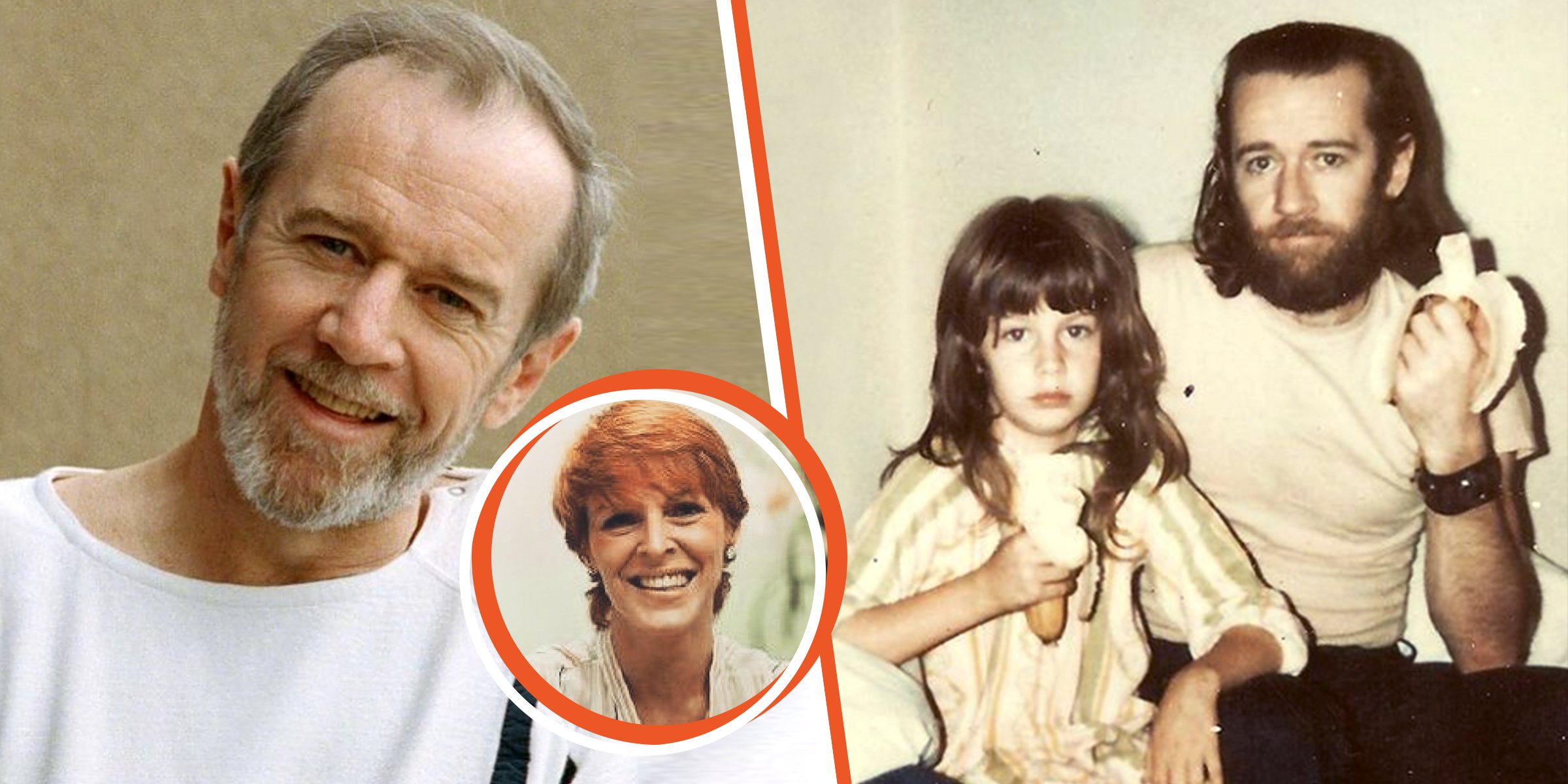 Instagram/Kelly Carlin
George Carlin's Only Daughter 'Started Mysteriously Sleeping on the Floor' When Her Parents Began Arguing More
George Carlin was a struggling comedian when he met his first wife, Brenda. She supported his career but had to stay home to raise their daughter. As he was still finding well-paying gigs, they fought a lot about money, with their daughter acting as their arbitrator.
Years after his death, George Carlin remains one of the most memorable names in comedy. He married twice, with his first marriage lasting 36 years and his second a decade. The comedian met his first wife, Brenda Hosbrook, very early in his career while touring with his partner, Jack Burns.
They married in Daytona in 1961. After walking down the aisle, Brenda became active in her husband's career, even collaborating with him on his comedy specials. She later took credit as a producer for many of Carlin's classics.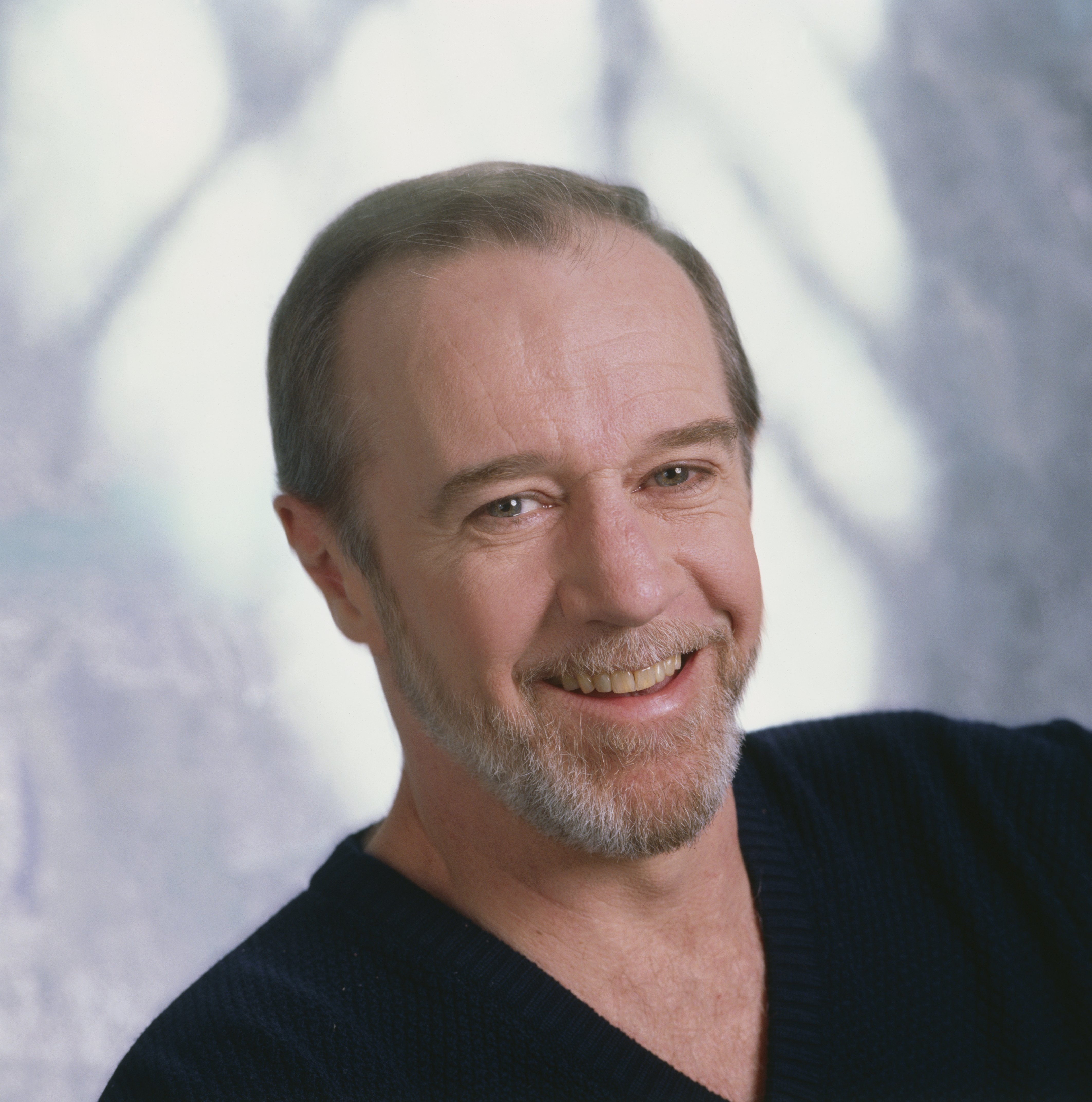 Comedian George Carlin on January 1 1989 | Source: Getty Images
Two years into their marriage, they welcomed their only child together, Kelly. As the years progressed, the comic got so caught up with work that he could not afford time for his daughter.
On the other hand, Brenda loved being a mother, but she knew she was so much more. She never truly fit in the traditional housewife role as she had too many smarts and spark in her for that.
Having worked with her husband before, she resented that agents and managers were now shaping her husband's career while she had to stay home and chase after her energetic toddler. She, however, continued being supportive of Carlin's career.
Several gigs here and there landed Carlin at the Copacabana in New York City, where he got fired soon after. He was hired to open for the Supremes in Las Vegas for twelve thousand dollars a week.
He was making more money than he ever had, enough to reach his American dream. The money was enough to put down a deposit on a beautiful house in the San Fernando Valley, which is what Brenda wanted.
However, during his first performance, he used explicit language and got fired, and just like that, his American dream and his wife's dream house remained just that — a dream.
Things suddenly began going south. Carlin and Brenda's arguments about money became more and more ardent, and Kelly, an only child, could not ignore what was happening.
As the fights between her parents continued, Kelly often ended up being the arbitrator between them and started mysteriously sleeping on the floor in the hallway in the middle of the night.
Kelly's sudden change in behavior troubled Carlin, but he could do nothing about it except try and create more time to be with his daughter. However, his career was so demanding he would be away from home for two to three weeks at a time.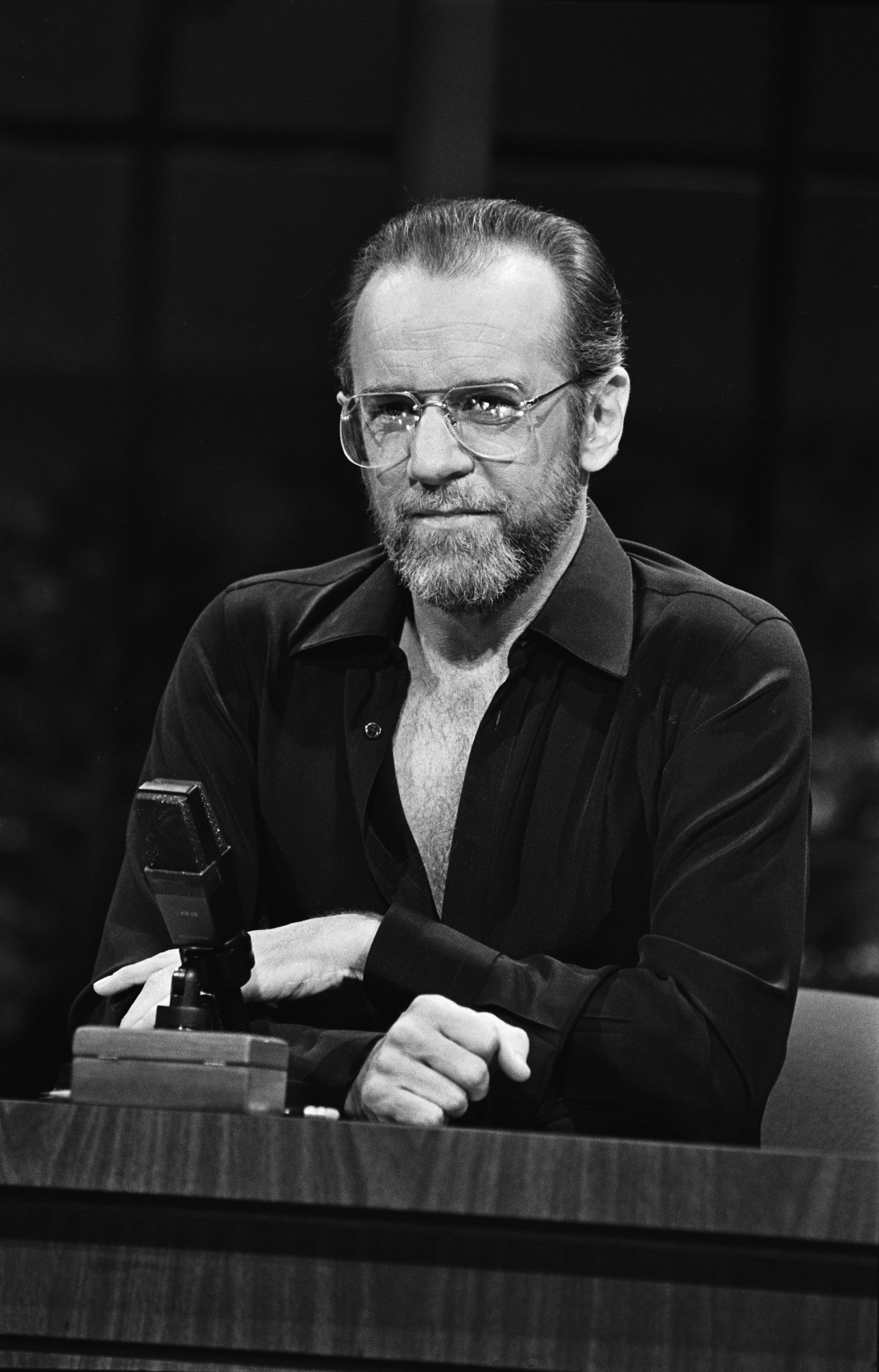 Comedian George Carlin on "The Tonight Show Starring Johnny Carson" on March 12 1989 | Source: Getty Images
Kelly would later reveal that Carlin and Brenda's marriage was marred with fights and struggles with drug and alcohol abuse. It lasted 36 years until Brenda died in 1997 at age 57, after battling liver cancer.
When he met Sally Wade six months later, Carlin was still grieving his wife's death. According to his posthumously published autobiography "Last Words," it was love at first sight for the comic. They married in 1998.
According to IMDb, Wade is also in the entertainment industry. Her work credits include writing episodes for "E/R" and "What's Happening." According to her author bio, she has also written for George Clooney and The Beach Boys.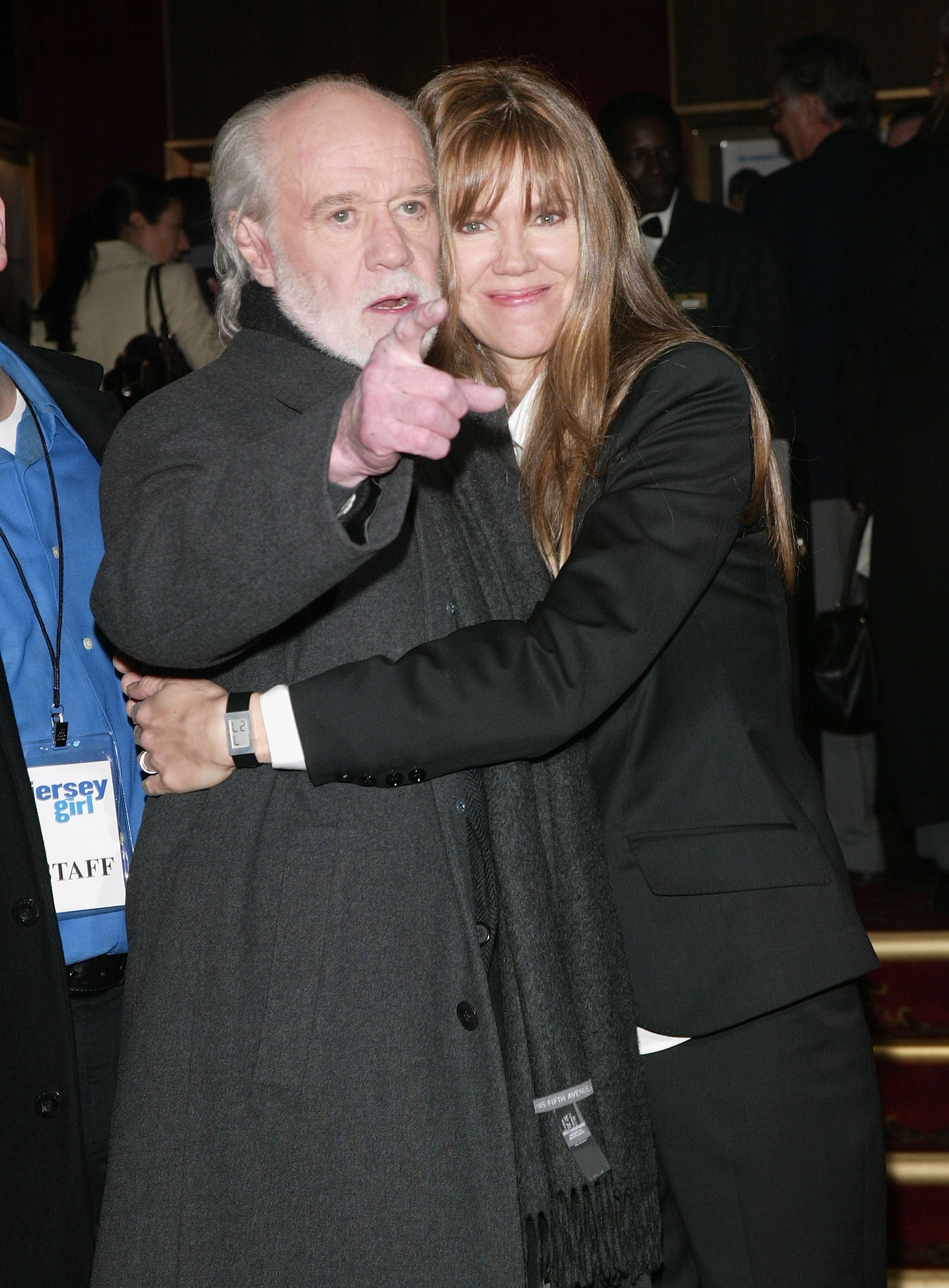 Comedian George Carlin and wife Sally Wade attend the "Jersey Girl" film premiere on March 9, 2004 at the Ziegfeld Theater, in New York City. | Source: Getty Images
Speaking on her marriage to the legendary comedian, Wade shared that Carlin was and always will be the greatest love of her life and her soul mate. Unfortunately, Carlin passed on only days before they celebrated their tenth anniversary.
Following his demise, Wade wrote about how devastating his death had been in her book "The George Carlin Letters: The Permanent Courtship of Sally Wade," a chronicle of their love story.
KEEPING CARLIN'S LEGACY ALIVE
Following her father's death, Kelly revealed details about Carlin, the man who revolutionized the idea of stand-up as social commentary.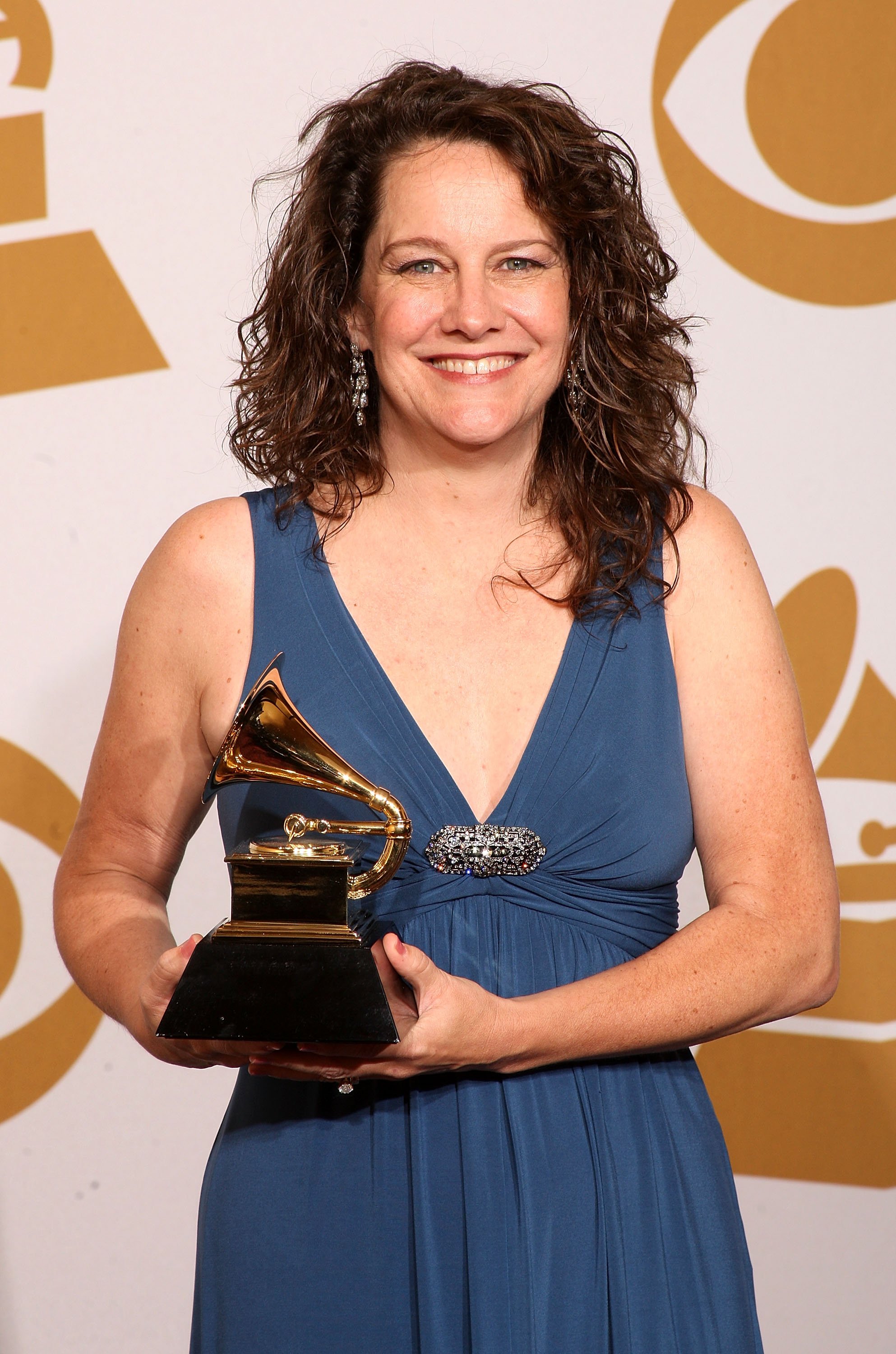 Kelly Carlin poses in the press room with George Carlin's Best Comedy Album award during the 51st Annual Grammy Awards held at the Staples Center on February 8, 2009 in Los Angeles, California. | Source: Getty Images
A successful memoir writer and podcast host, Kelly opened up about her and her father's relationship, saying they were fond of each other and had a deep connection.
She considers venturing into comedy an honor to her father, even though he was against it. Despite Carlin, who was dubbed the dean of counterculture comedians, making a success out of humor, he disapproved of his daughter following in his footsteps.
However, comedy is not only a world Kelly was born into. She believes she was born for it. While she does not perform live, she enjoys hosting her podcast "Waking From The American Dream."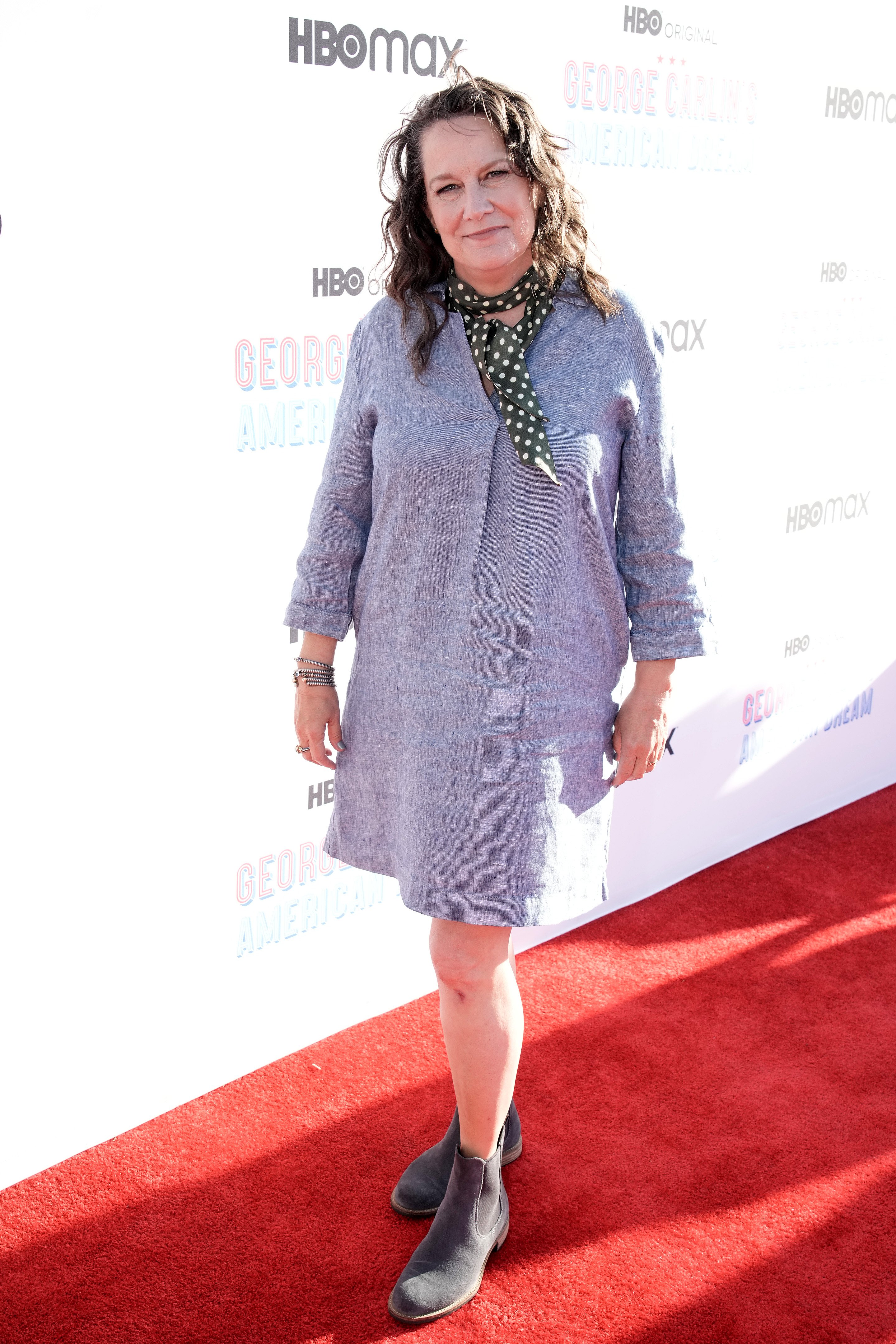 Kelly Carlin attends the LA Premiere of HBO's George Carlin's American Dream at Avalon Hollywood & Bardot on May 11, 2022 in Los Angeles, California. | Source: Getty Images
She also has a show on SiriusXM's Raw Dog Comedy channel, where she interviews some of her most adored comic idols, including Eddie Izzard. Jen Kirkman, who Kelly loved because she did not seek permission to be who she is, was also one of her guests on the show.
After her father's death, Kelly was invited to perform on a comedy cruise, where she told stories about her family and her life. People loved it, and someone suggested she take it on the road.
However, Kelly did not want to be the person who went around the country talking about her father. She tried much as she could to pave her way and not live in her father's shadow.
"I was feeling that I was coming out of a shadow of this, but I didn't know if this was the way I wanted to deal with being his daughter. Or, I thought, it could be an incredibly powerful theater piece, making this (my) journey and keeping my father's legacy alive." She shared.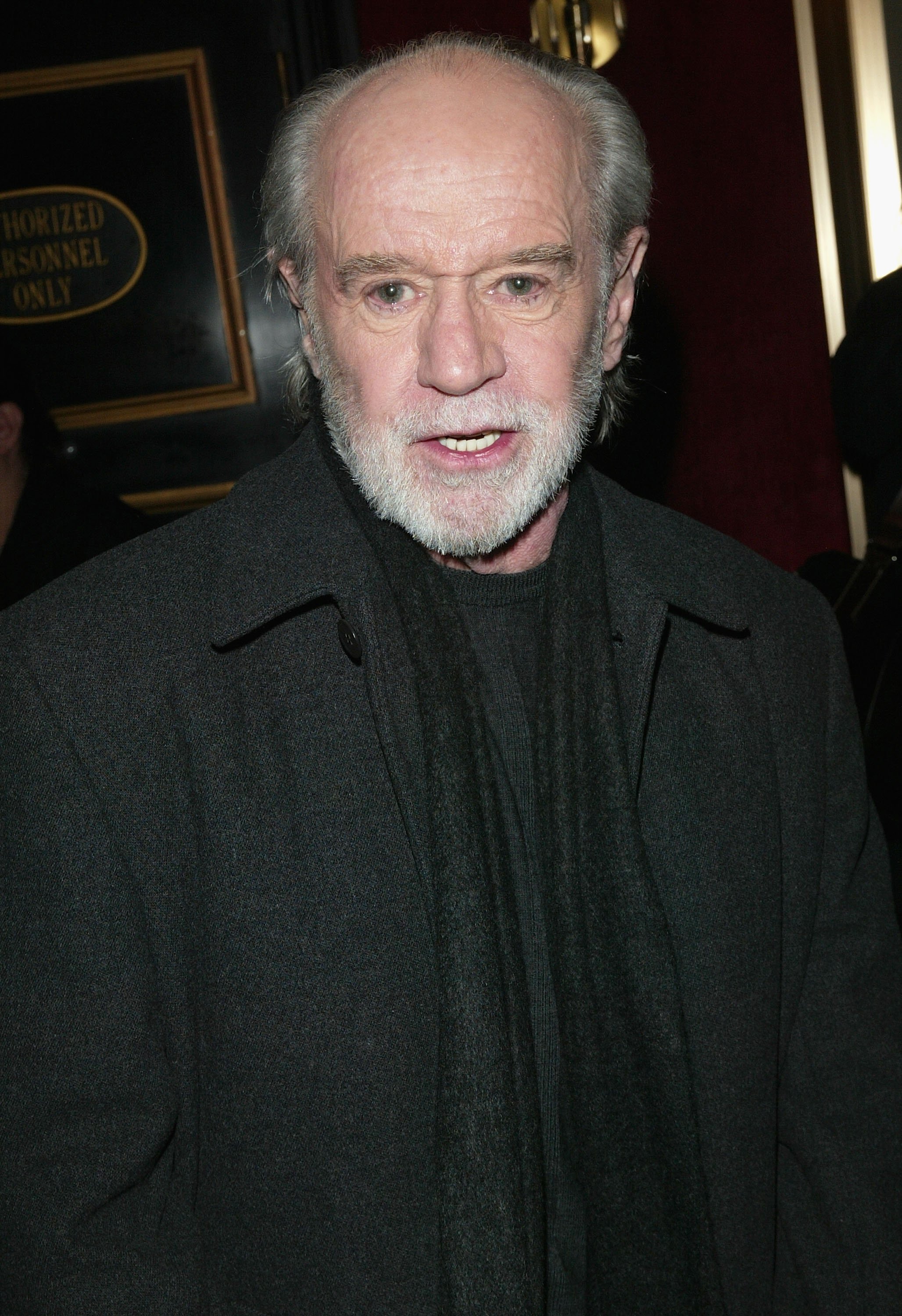 Comedian George Carlin attends the "Jersey Girl" film premiere on March 9, 2004 at the Ziegfeld Theater, in New York City. | Source: Getty Images
Years after his demise, Kelly keeps his memories and legacy alive through her memoirs about him. His personal and artistic evolution is also captured in the HBO documentary "George Carlin's American Dream."
Carlin's legacy remains immortalized by the current-era comics such as Bill Maher. He invoked Carlin, his hero, during the closing monologue from a recent episode of his HBO talk show.
Maher believes that Carlin, who used his withering insight and gleefully profane vocabulary to aim at American hypocrisy, could never thrive in such a thin-skinned and overly entitled era.
Please fill in your e-mail so we can share with you our top stories!