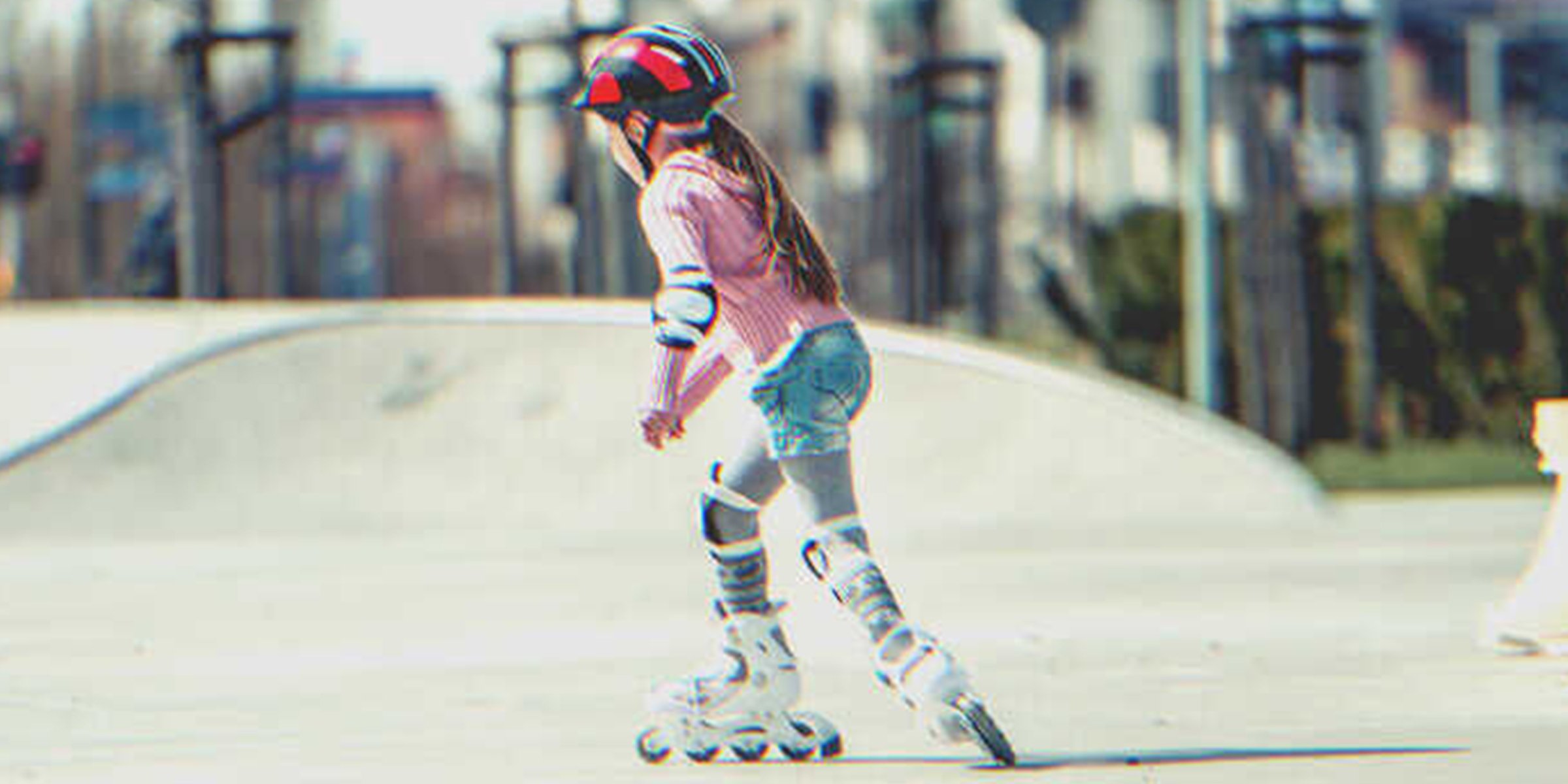 Shutterstock.com
Little Girl Asks Mom to Sell Her Dream Roller Skates to Buy a Prosthesis for Her Classmate – Story of the Day
A girl from an affluent family begs her parents for the expensive roller-skates she has been dreaming of, then asks to sell them to buy a classmate a prosthetic limb.
Lucy Marlow had everything an eleven-year-old girl could possibly want except one thing: a pair of pink leather quilted roller skates. Her best friend Hayley had some and they were the coolest thing ever!
Unfortunately, the skates cost over $1,700, and even though Lucy's parents were very indulgent, they thought it was too much for a toy. "It's not a TOY!" Lucy cried. "It's TRANSPORTATION!"
Lucy's parents thought about it and told her she could have them if she had straight As on her report card. Lucy was over the moon. She never imagined that one day she'd want something more than she'd wanted the skates...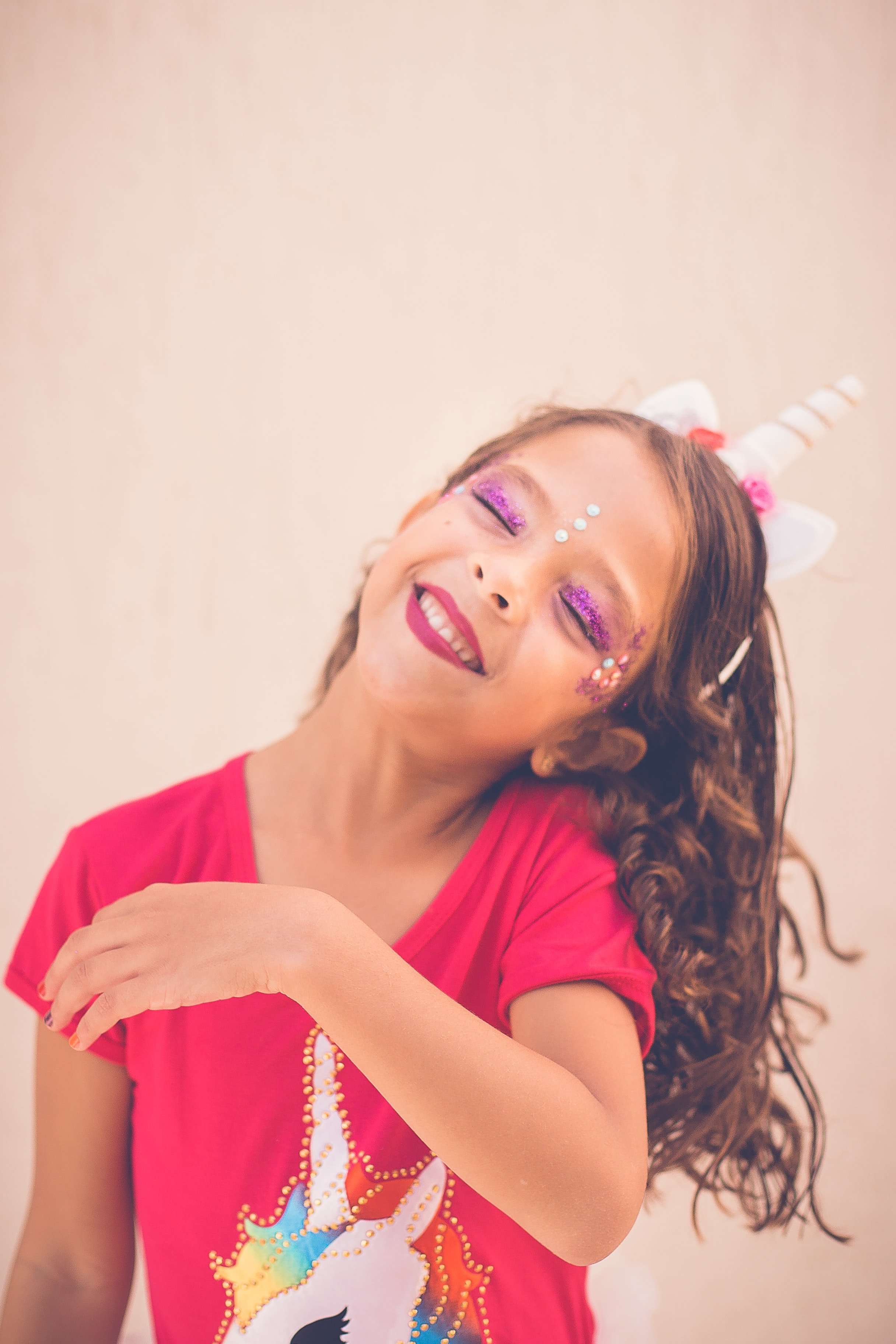 Lucy was an only child and she was a little bit spoiled. | Source: Unsplash
At the end of the second semester, Lucy proudly presented her parents with the straight-A report card they'd demanded, and the next weekend, they went out and bought the skates. They were beautiful!
Lucy was proud of them, and soon, she was whizzing around the neighborhood faster than anyone else. By the time the week break was over, she was a champ.
Good hearts will sacrifice anything to help a friend.
When Lucy went back, she was surprised to discover there was a new girl in her class. She was sitting at the desk next to Lucy in geography and she looked very friendly.
"Hi!" Lucy whispered. "I'm Lucy."
The girl whispered back, "I'm Heather!" Lucy noticed that Heather had a pink Hello Kitty pencil case and she immediately went up in her estimation. Lucy LOVED Hello Kitty and pink.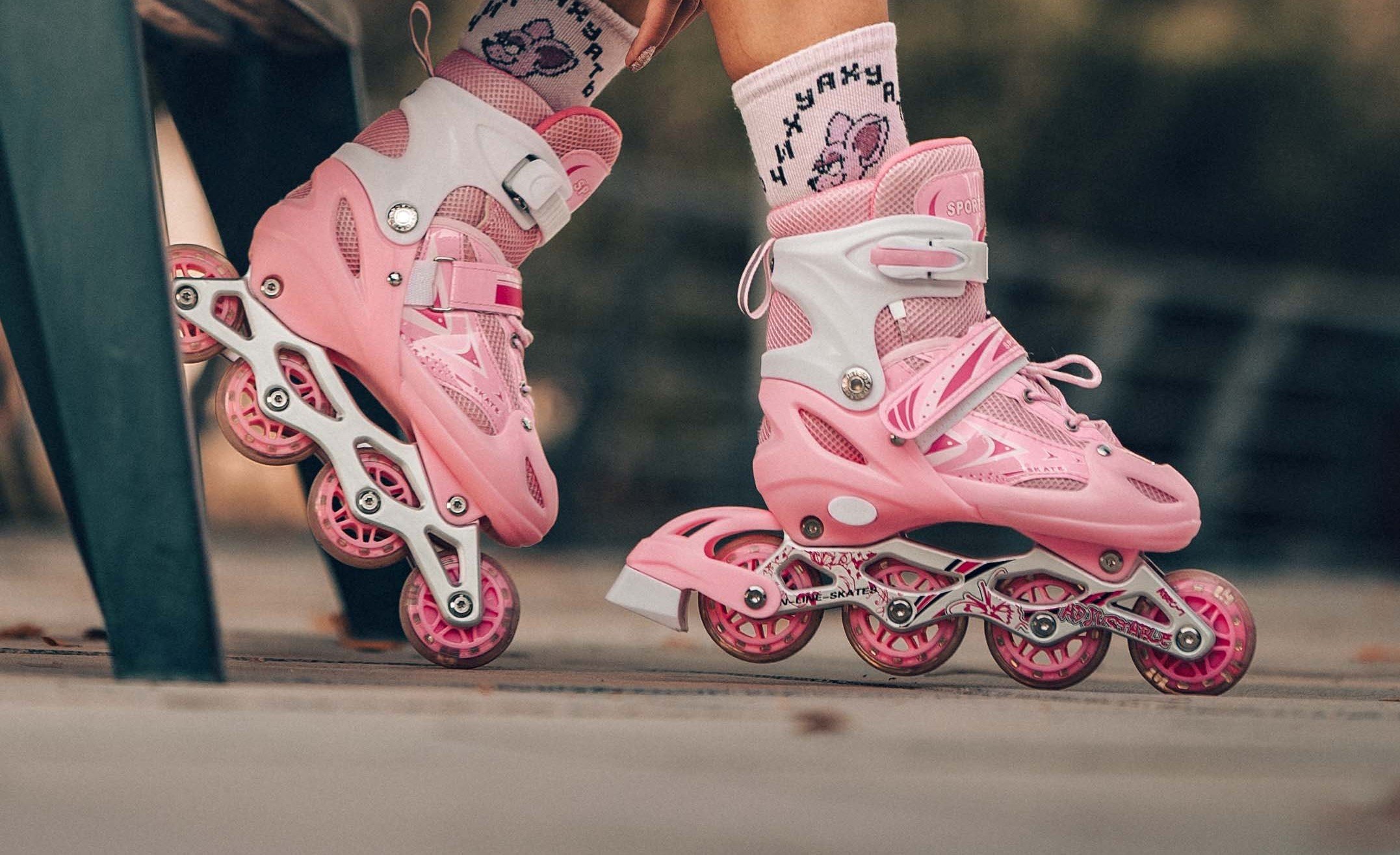 Lucy wanted a very expensive pair of skates. | Source: Unsplash
"Want to go roller skating after school?" Lucy asked.
"Listen, if you don't have skates, you can use my old ones," Lucy said. "I have these brand new pink skates..."
"LUCY MARLOW!" the geography teacher said. "That's enough!"
Lucy shot Heather a wink and shut up. She paid attention to the teacher until the bell rang, then she jumped to her feet. "Come on, Heather," she cried. "We have to hurry to get the best table!"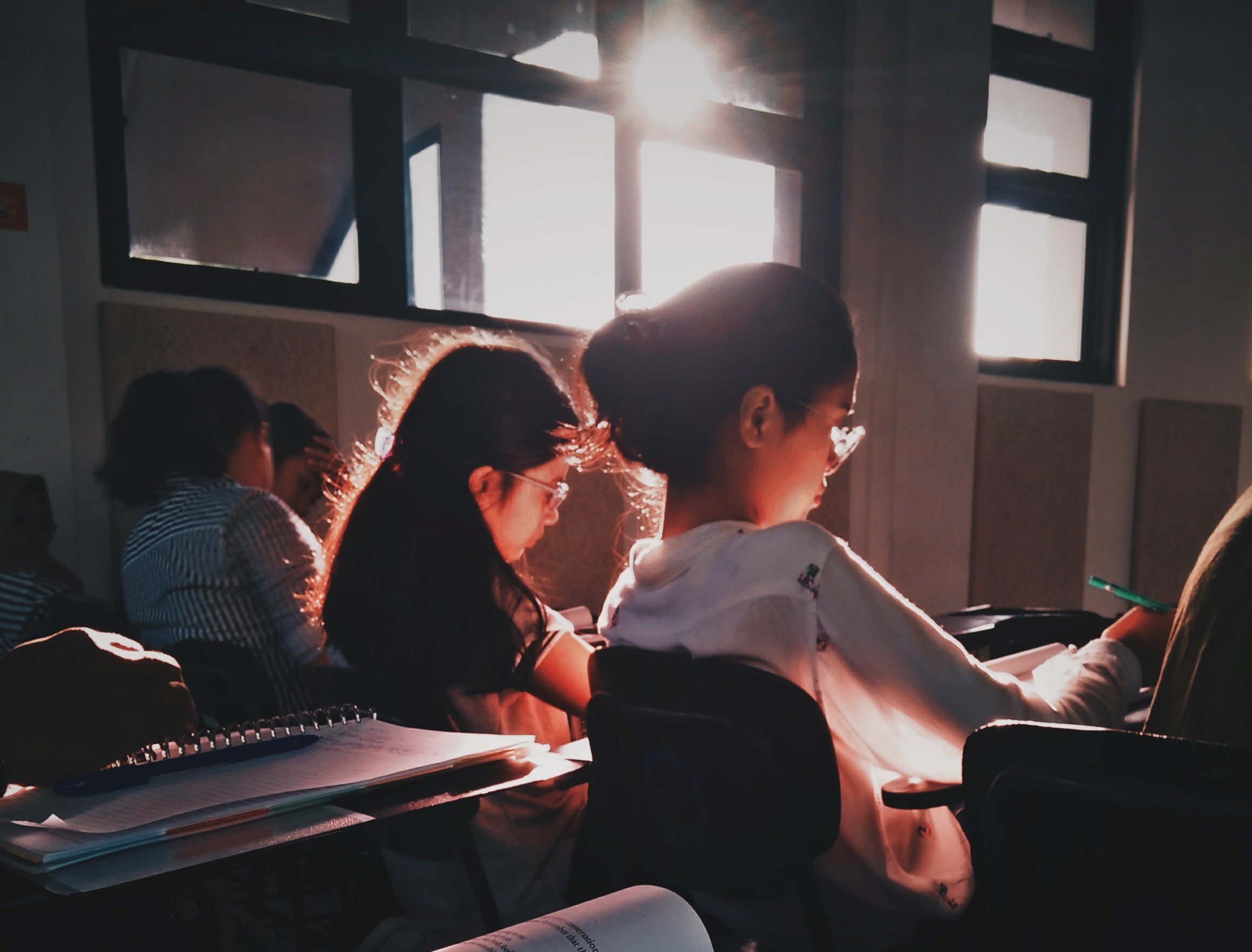 There was a new girl sitting next to Lucy in class. | Source: Unsplahsh
Heather said quietly, "You'd better go on without me..." and Lucy saw her reach under the desk and pick up a pair of crutches. "I'm slow."
Heather got up. One of her legs was missing above the knee. Lucy was stunned. "OH!" she gasped. "Oh, I'm so sorry! What happened?"
Heather shrugged and looked away. "It was a car accident. I don't like to talk about it."
"That's cool," Lucy said quickly. "Come on. I'd rather sit with you at one of the other tables than go alone!"
That night, Lucy couldn't sleep. She got up and turned on her laptop, even though it was against the rules after lights out, and did some research. There were all kinds of prosthetic limbs for kids.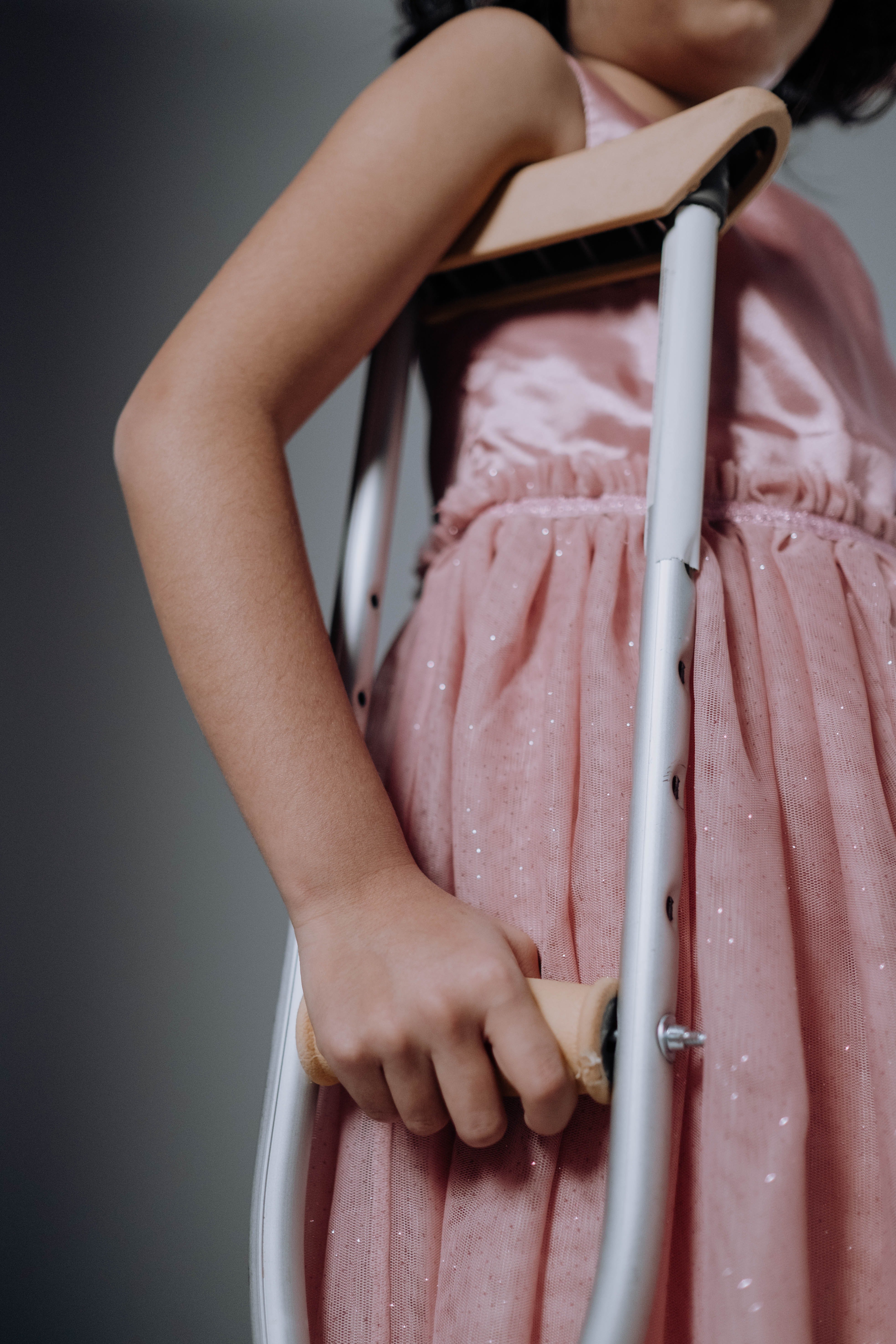 Lucy saw that Heather had only one leg. | Source: Pexels
Lucy wondered why Heather didn't have one. The next day, over lunch, Lucy broached the subject. "So, how come you don't have a prosthetic?" she asked.
Heather blushed and dug her fork into her spaghetti. "I had one, three years ago, after the accident," she explained. "But I outgrew it. My dad lost his job so we don't have insurance anymore. We've contacted a non-profit that helps kids like me, but I'm on a waiting list..."
"Oh," Lucy whispered. Then she shivered, remembering how much she'd pressured her parents into buying her the pink skates. She looked at Heather, and she had an idea.
That night, she talked to her parents: "Mom, Dad, I want to sell my skates."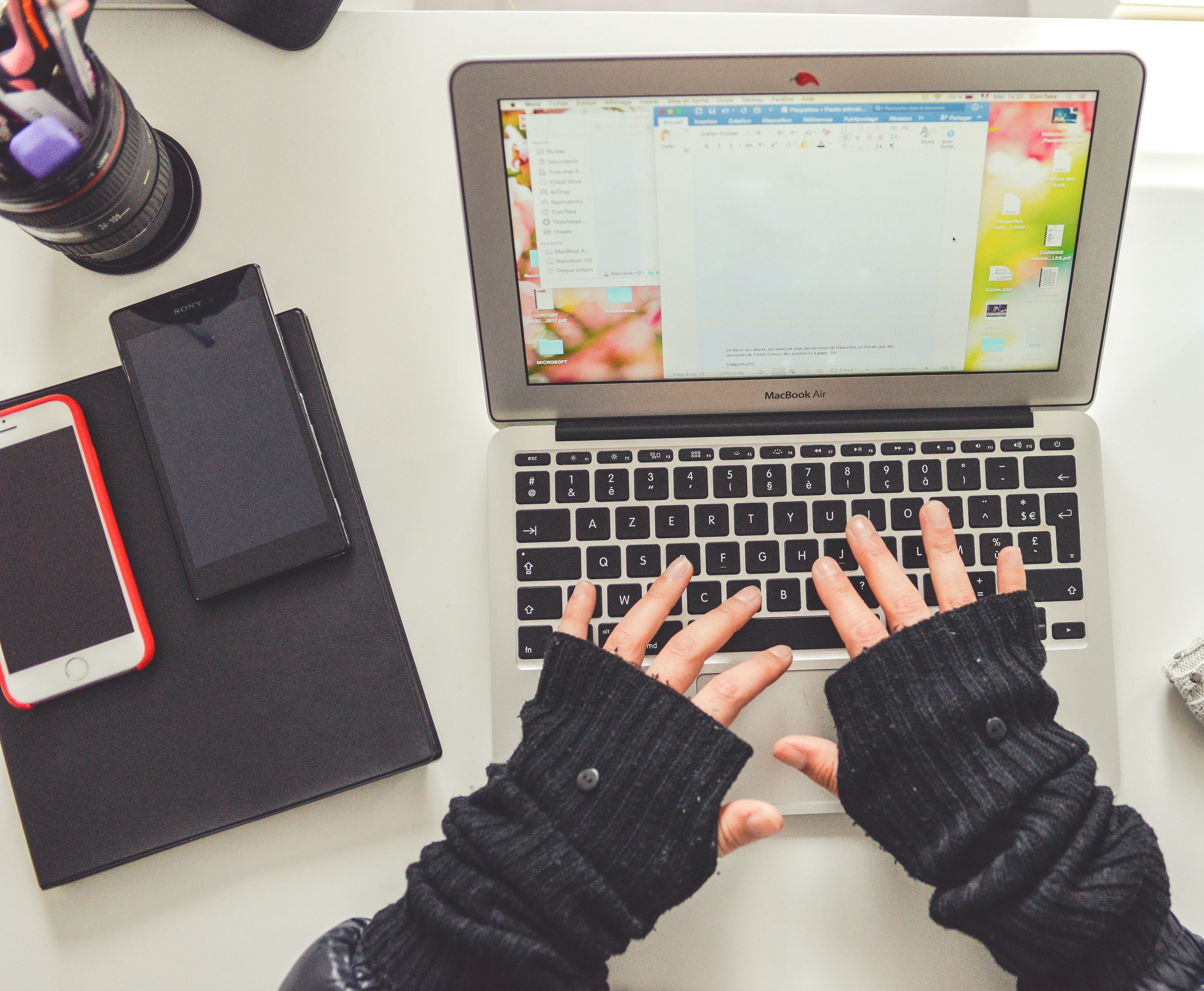 Lucy did some research on her laptop. | Source: Unsplash
Her parents looked at each other. "But you BEGGED for those skates for months," Dad pointed out. "What's going on?"
Lucy bit her lip. "There's this girl in my class, Heather," Lucy explained. "She's a new transfer, and she doesn't have a leg. Her family can't afford to buy her a prosthetic so I wanted to sell my skates...You said it cost an arm and a leg, so I think it should be enough to buy her a leg?"
"Oh honey," Lucy's Mom said. "That's a figure of speech! I'm sure a prosthetic costs a lot more!"
That night, Lucy's Mom and Dad had a long talk and made an important decision. The next day, they contacted the school principal and had another long talk with her.
Lucy's parents paid for Heather's new prosthetic. | Source: Pexels
Then they gave Lucy the news: they would buy Heather a new prosthetic, and the school had promised to raise money for the next one if the non-profit didn't come through.
Lucy was delighted, but she was even happier when she saw Heather walk into school on her amazing new leg. "WOW!" she cried. "That's the coolest!"
Heather was wearing a big smile. "Lucy! My mom wouldn't stop crying, she was so happy!" she said. "And look, it has a proper ankle so I can run too, and roller skate! I asked!"
That night, Lucy hugged her mom and dad tight. "Thank you," she whispered. "You really ARE the best mom and dad."
Lucy's mom kissed her. "Oh, honey, it was your idea," she said tenderly. "We were so touched that you thought of your little friend and were willing to sacrifice the skates you wanted so much."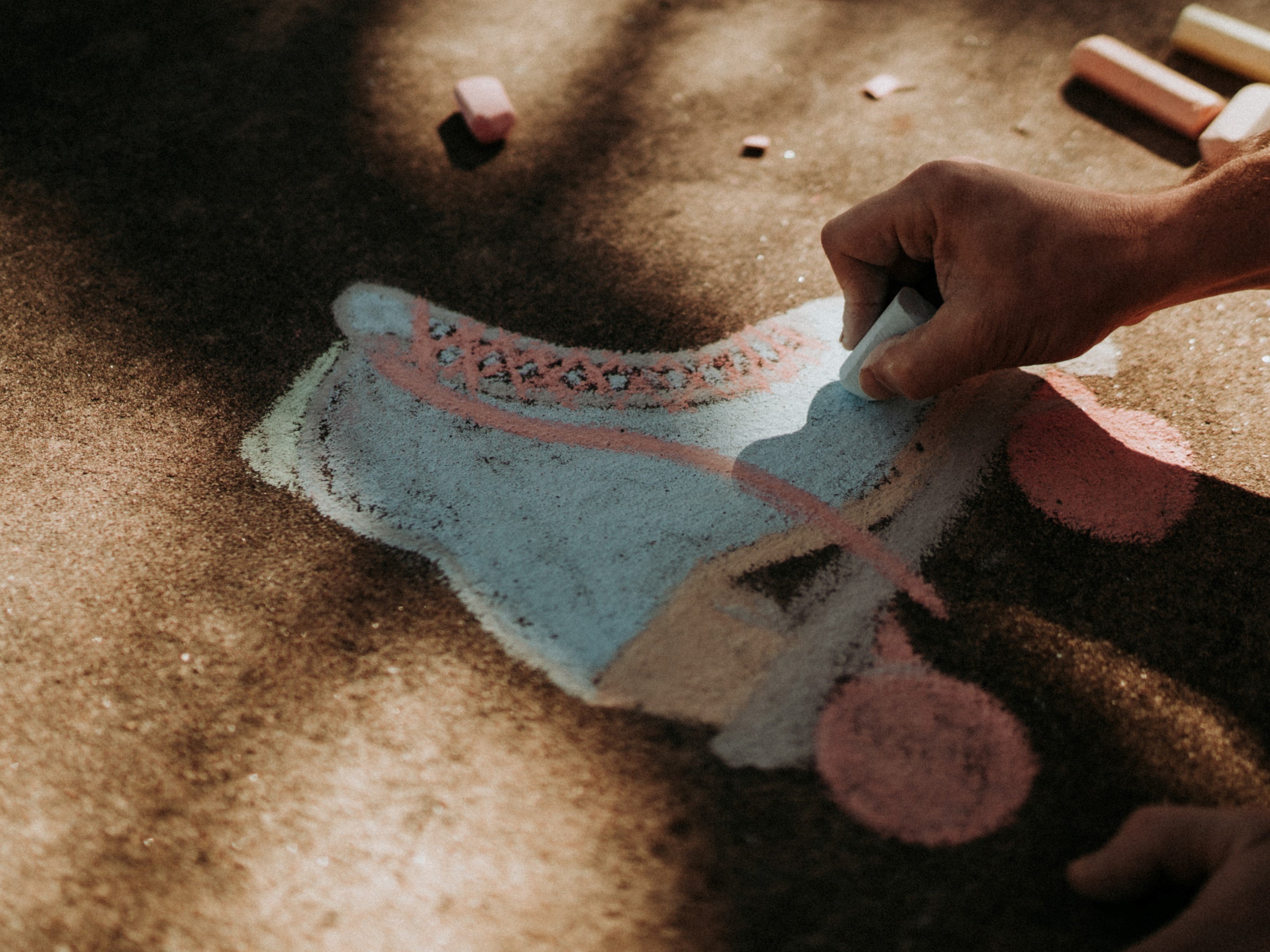 "Heather dreamed of walking, and all I dreamed of was skating." | Source: Unsplash
"Mom," Lucy said. "I'll tell you a secret: I was so ashamed when I saw how much Heather dreamed of walking, and all I dreamed of was skating. My dream was so small and hers was so big...It was worth it!"
What can we learn from this story?
Good hearts will sacrifice anything to help a friend. Lucy willingly gave up her skates to help Heather get prosthetics.
Be aware of how hard life can be for those who have less than you. Lucy was from a wealthy family, but she was sensible enough to realize how difficult Heather's reality was.
Share this story with your friends. It might brighten their day and inspire them.
If you enjoyed this story, you might like this one about a woman in the hospital for a serious illness who meets a little girl missing her family, and the two end up comforting each other.
This story is inspired by the everyday lives of our readers and written by a professional writer. Any resemblance to actual names or locations is purely coincidental. All images are for illustration purposes only. Share your story with us; maybe it will change someone's life. If you would like to share your story, please send it to info@amomama.com.
Please fill in your e-mail so we can share with you our top stories!