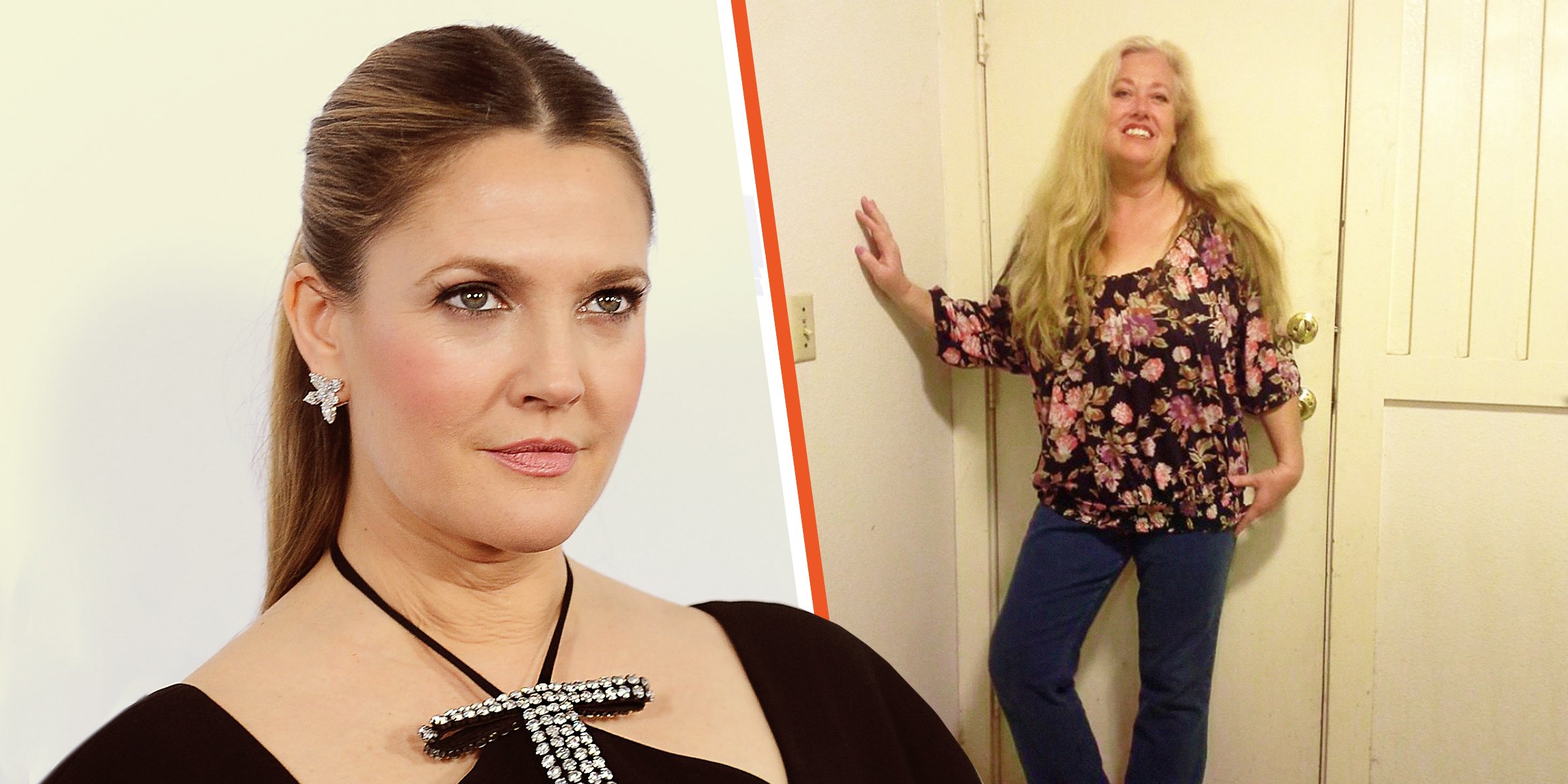 Getty Images - Facebook.com/jessica.barrymore.7
Drew Barrymore's Sister Jessica Blyth Barrymore Died at 47 — Facts about Her

Jessica Blyth Barrymore was Drew Barrymore's half-sister who died at 47 years old in 2014 -- she would have turned 48 years old just days after her tragic passing. Let's take a closer look at her life.
The Barrymore family has been afflicted again and again with substance abuse and its tragic results. This generational issue is called "The Curse of the Barrymores," Sadly, in 2014, it came to pass again.
Child star turned grown actress Drew Barrymore has beaten this dark legacy. But, sadly, her half-sister Jessica Blyth Barrymore was purportedly unable to overcome it.
THE CIRCUMSTANCES SURROUNDING JESSICA'S DEATH
In California, in July 2014, Marta Lopez came across a car in front of her driveway. She found an unconscious woman in the vehicle and realized the person was unresponsive, so Lopez called the authorities.
The almost 48-year-old Jessica was the individual in the car and had passed away; she claimed to have died from substance abuse. Her brother John Barrymore has stated that it was most likely an accidental overdose and that she did not intend to take her own life.
JESSICA'S LAST POST ON SOCIAL MEDIA AND HER LIFE BEFORE HER DEMISE
Right before she died, Jessica shared a touching post on her Facebook wall about the people one meets throughout their life. The post read:
"Life doesn't always introduce you to the people you want to meet. Sometimes, life puts you in touch with the people you need to meet to help you, to hurt you, to guide you, to leave you, to love you..."
The post also said you would slowly become stronger and grow into your authentic self due to meeting all these individuals. People have shared the status 67 times since.
Outside her online persona, she lived in San Marcos, California, and went to the San Diego School of Creative and Performing Arts. She had a job at the pet store, Petco, and according to her co-worker Dawn Scott:
"Jessica was always a helpful person. If we had any problems, she would help us work things out."
They expressed that their now-passed co-worker would always put others first and that she was a helpful individual, saying that everyone at Petco would miss her.
JESSICA'S PARENTS AND SIBLINGS
Jessica was the daughter of actors John Drew Barrymore and Nina Wayne -- they were married from 1985 to 1994. Wayne struggled with poor health at the end of her life; according to her brother, his sister struggled to deal with this reality.
She visited her mother the day before she overdosed, but John said this stressor was most unlikely to be connected to her overdose. She has half-siblings from her father, who died in 2003 -- the already-mentioned John Blyth Barrymore, Blyth Dolores, and Drew Barrymore.
Drew is the mega-famous actress most widely known for "E.T. the Extra-Terrestrial" and "Charlie's Angels." John also found work in the entertainment industry as an actor and director. Speaking about his sister, he expressed:
"I'm going to miss Jessica. She was a kindred spirit. She knew that laughing is what saves us all."
Beyond her half-siblings on her dad's side, Jessica also has half-siblings via her mother. They went by David Dylan Wheeler and Casey Chris Wheeler.
JESSICA WASN'T CLOSE WITH DREW
While Jessica and John appeared to have a close relationship, it looks like she didn't have the best relationship with Drew. Drew once admitted that her childhood was lonely, and her friends, not her family, were the closest ones in her life, expressing:
"I hated growing up alone. I hated it. I don't [expletive] anyone over."
She stated that her friends are the loves of her life. However, according to Drew, she and Jessica occasionally kept in touch with one another.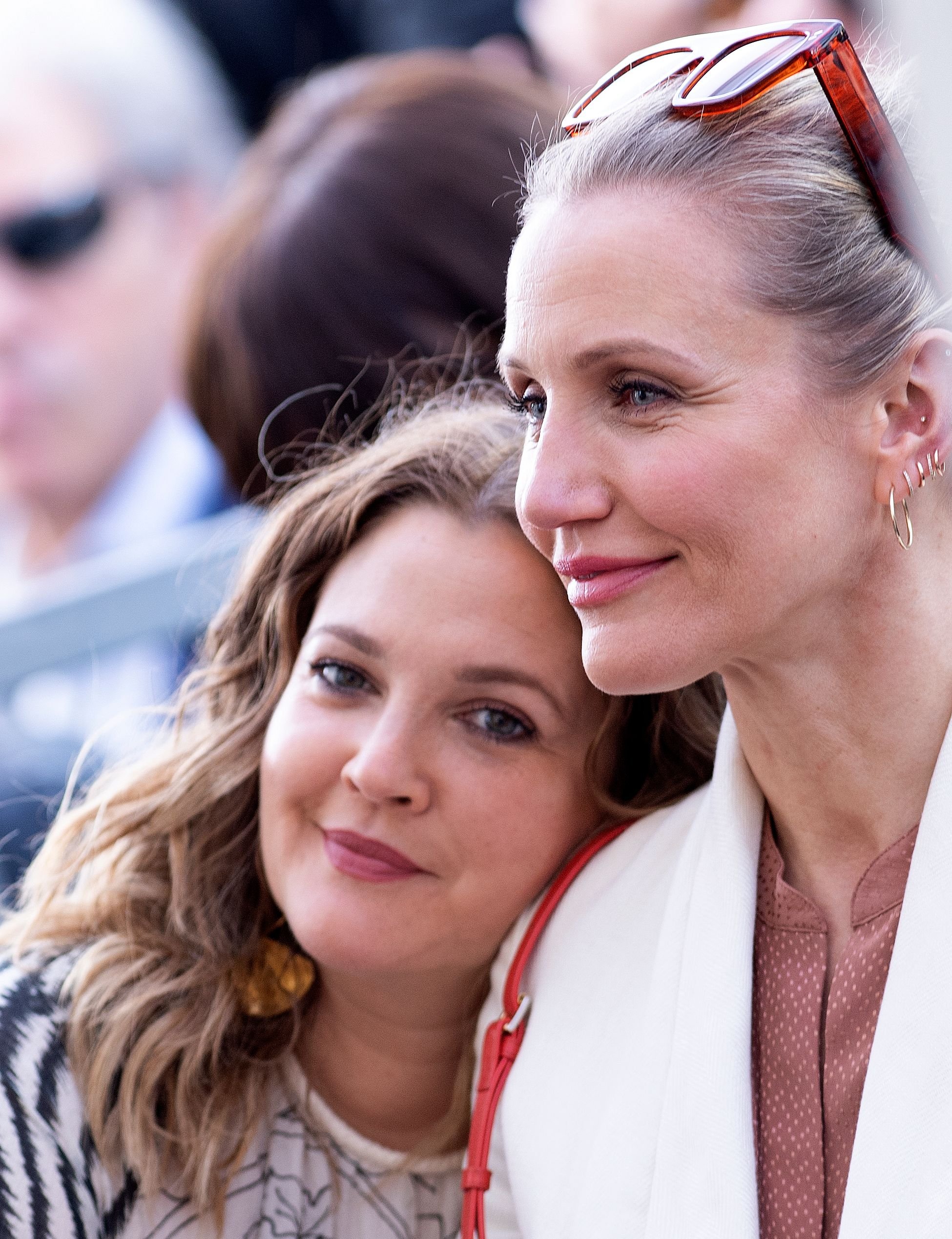 Drew Barrymore and Cameron Diaz at Lucy Liu's Walk of Fame ceremony in Hollywood on May 1, 2019. | Source: Getty Images
There are also reports that when both half-sisters were very young, their father, who was dealing with many of his own issues, showed Drew a picture of Jessica. Drew, a child, asked how she could be related to someone so overweight, and their father reportedly conveyed this statement to Jessica.
On top of it, he prevented Jesicca from taking on an acting opportunity to advertise Gerber baby food for what he said were fears that Hollywood would exploit her. On the other hand, Drew began rising when she was cast in an advertisement for the same baby food, eventually becoming a child star.
This string of incidents left the star's half-sister with low self-esteem, body issues, and a penchant for constantly comparing herself to Drew. Jessica was also unsure of her relationship with her sister. She wanted to form a better bond but felt she would come across as trying to be more prominent in Drew's life because of her fame.
Jessica's surrogate mother, Dorothy Steinbeck, believes Drew could have done more to form a relationship with her sibling. One of the more intimate times they met up, John said, was to scatter their father's ashes together.
However, whatever their relationship may have been like, Drew still shared some words of condolences for her late sister. She stated: "Although I only met her briefly, I wish her and her loved ones as much peace as possible, and I'm incredibly sorry for their loss."
You May Also Like: Drew Barrymore 'Divorced' Mom at 14 Yet Felt 'The Worst Pain' after Cutting Her Out of Her Life Later
Just like her half-sister Drew was not immune to family trauma and substance abuse. From 9 years old, her mother would take her to Hollywood parties, places unfit for a child. It was there that, from a young age, she began drinking and associating with people much older than her.
At only 12 years old, she was put into rehab and taken to a psychiatric ward. By 14 years old, she managed to get emancipated from her mother and became clean, breaking the Barrymore curse.
While it took significant time to build up her reputation in Hollywood again, she slowly worked her way back into acting. Drew now continues to be a well-beloved household name.
The National Suicide Prevention Lifeline is 1-800-273-8255. Other international suicide helplines can be found at befrienders.org.
Please fill in your e-mail so we can share with you our top stories!
The information in this article is not intended or implied to be a substitute for professional medical advice, diagnosis or treatment. All content, including text, and images contained on news.AmoMama.com, or available through news.AmoMama.com is for general information purposes only. news.AmoMama.com does not take responsibility for any action taken as a result of reading this article. Before undertaking any course of treatment please consult with your healthcare provider.