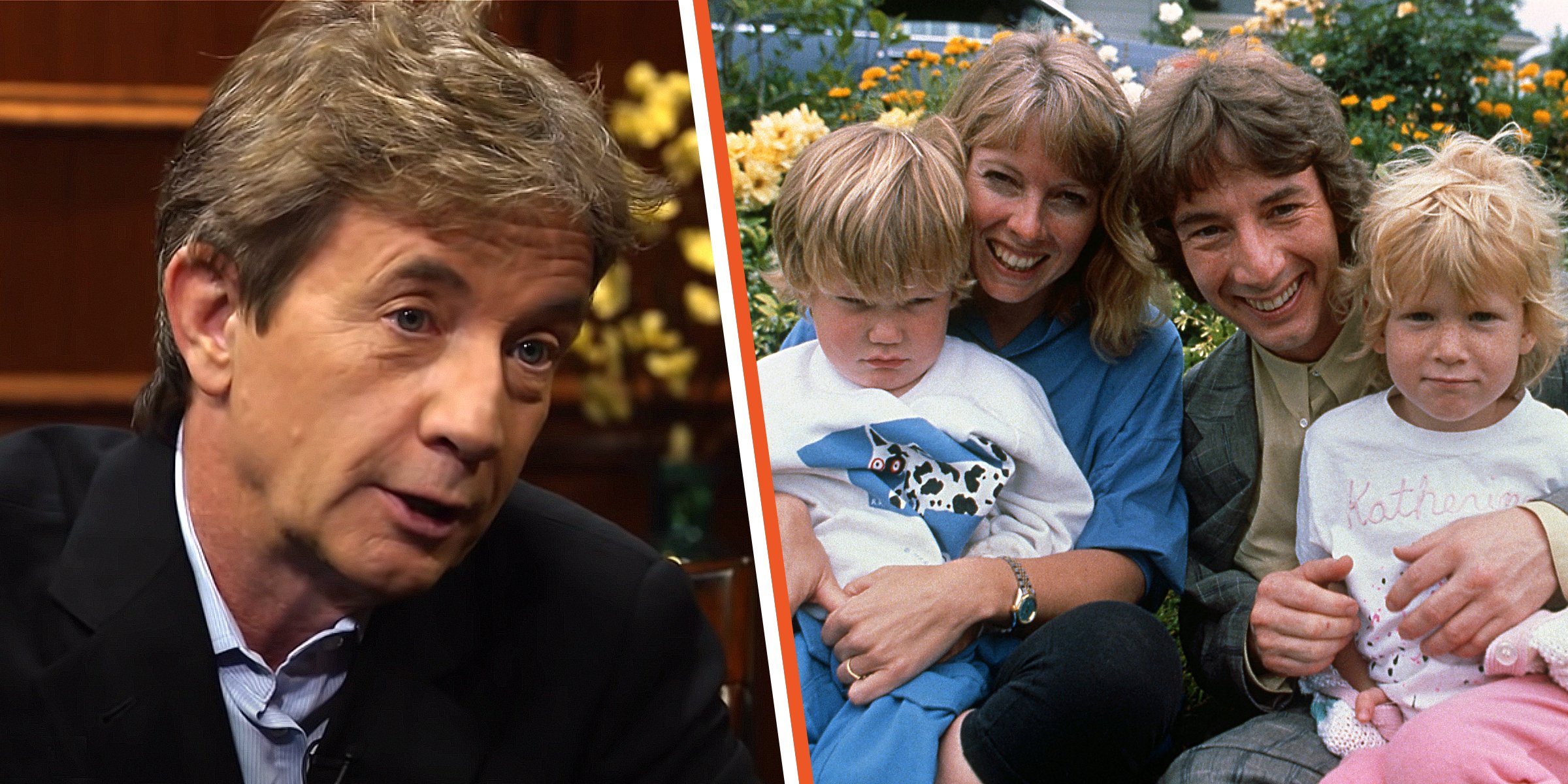 Youtube.com/Ora TV - Getty Images
Martin Short & His 3 Kids 'Jumped into the Ashes' to Mourn His Wife of 30 Years

Award-winning Actor Martin Short lost his wife, Nancy Dolman, to cancer. Yet, after her demise, the family chose to celebrate her life with a party, where they "jumped into the ashes." Learn about his life before and after her death.
Once upon a time, Martin Short's career was not as high-flying as it is now. At the beginning of his career, he did not earn many features; at some point, it felt like opportunities to showcase his talents had become extinct.
Short compared himself to his successful friends, leaving him less inspired to work. He also regretted his choice of profession. However, the actor had a splendid romantic life with his stunningly gorgeous beau, Nancy Dolman, whom he met in 1974, and eventually married.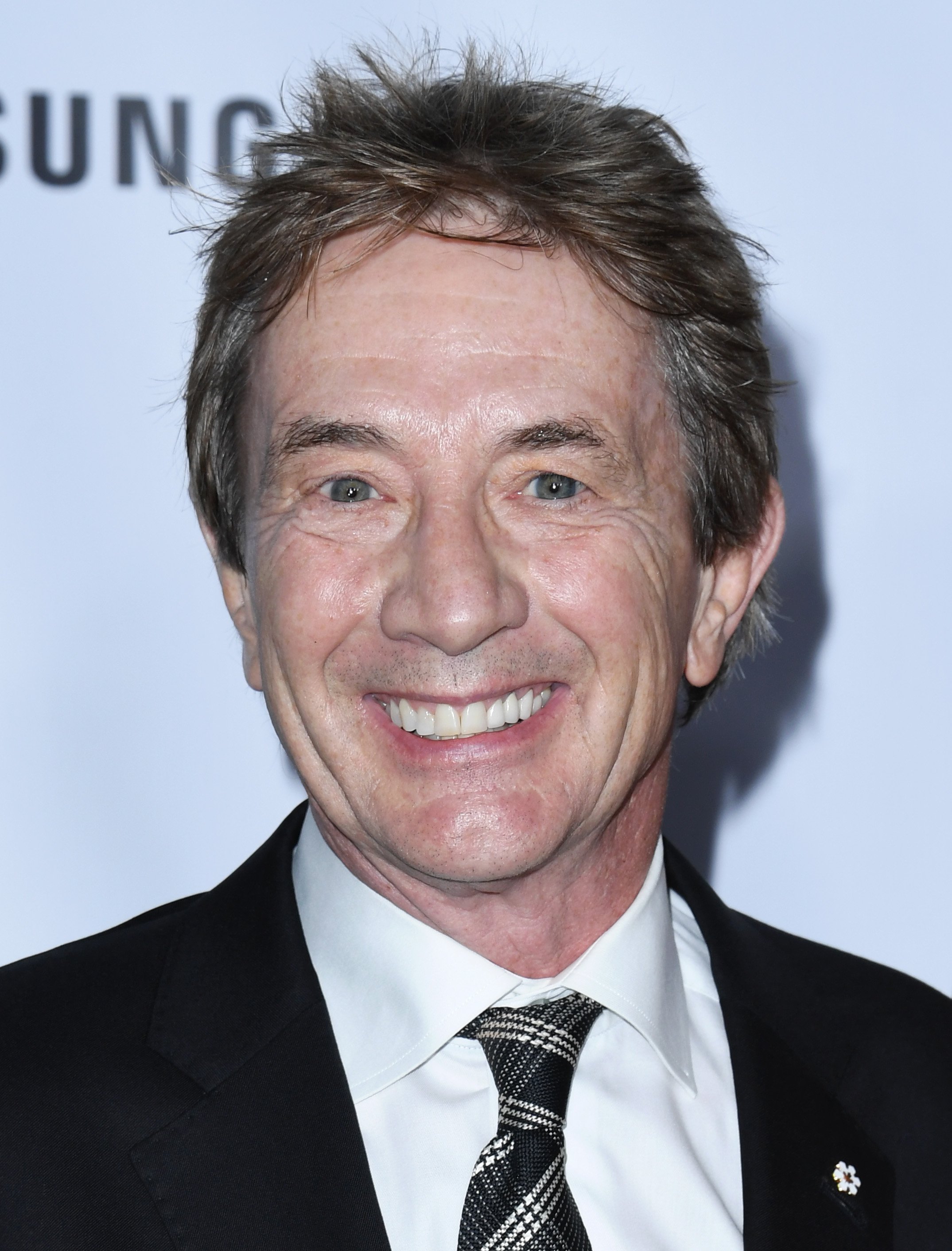 Martin Short attends US-Ireland Alliance's 15th Annual Oscar Wilde Awards at Bad Robot on February 06, 2020 in Santa Monica, California | Source: Getty Images
Dolman was the definition of beauty with brains. She was involved in the acting business (she appeared in the notable film "Soap") and was blessed with an amazing singing voice and songwriting abilities.
In describing Dolman in his memoir, he called her "my Nancy." Indeed these two were destined to be together. Dolman was always on standby, ready to support her lover, even before they married.
Short had felt unaccomplished for a long time, but even though he eyed his friends' successes—Paul Shaffer and Bill Murray, who were on "SNL," he was never jealous.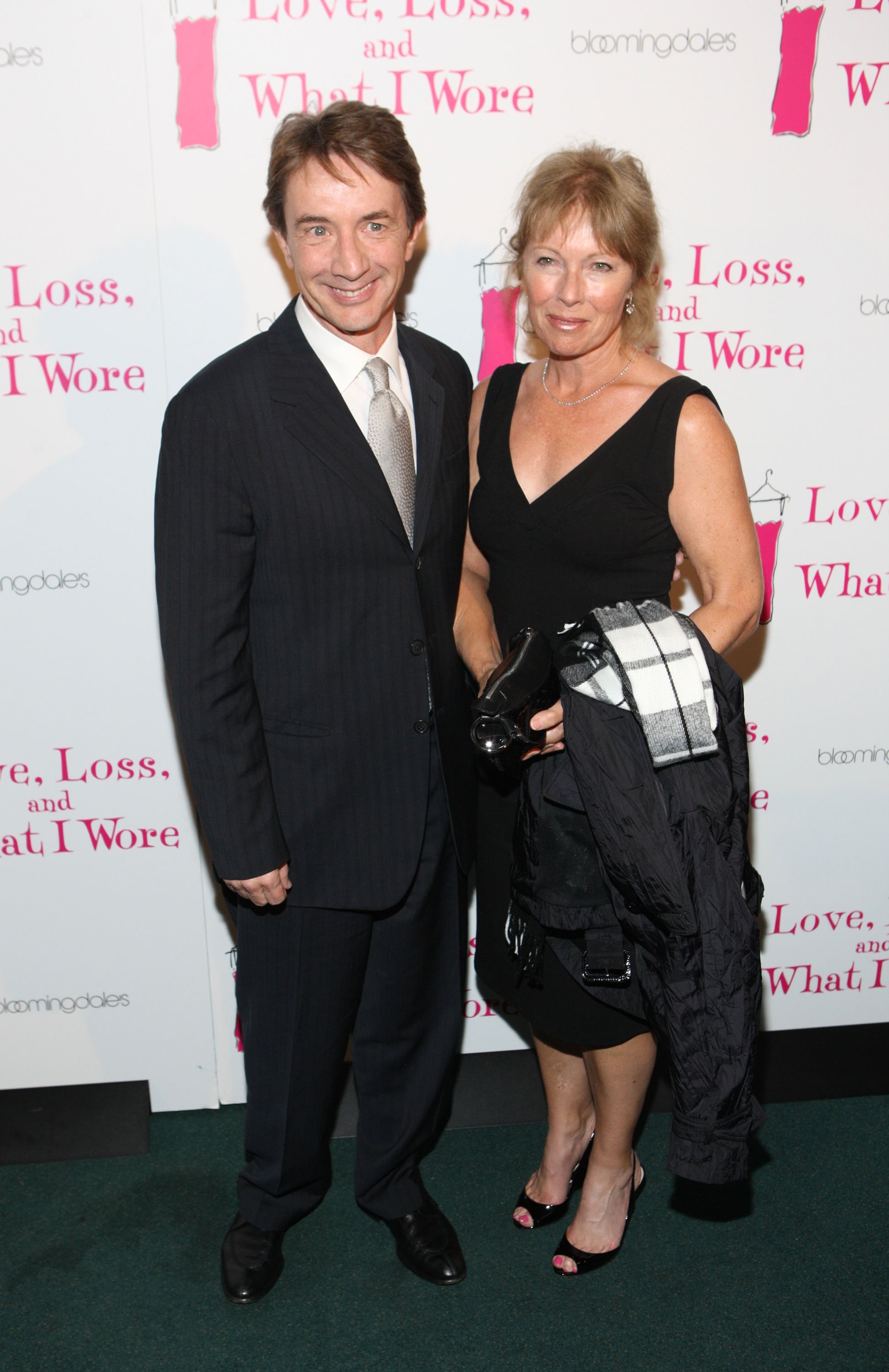 Martin Short attends the Third Annual Love Rocks NYC Benefit Concert for God's Love We Deliver on March 07, 2019 in New York City. | Source: Getty Images
Thankfully, he had a girlfriend who understood his plight. On one occasion, he and Dolman were invited to spend time with his pals, but on their way to the venue, Short admitted that he could not fake happiness for his friends when his career was underground.
The couple sat down for some time on a bench along Santa Monica Boulevard and later proceeded to the Cast Theatre in Hollywood, where they watched a comedy troupe's performance.
This was Short's turning point. After watching the performance, he was consumed by an overwhelming desire to perform as a comedian!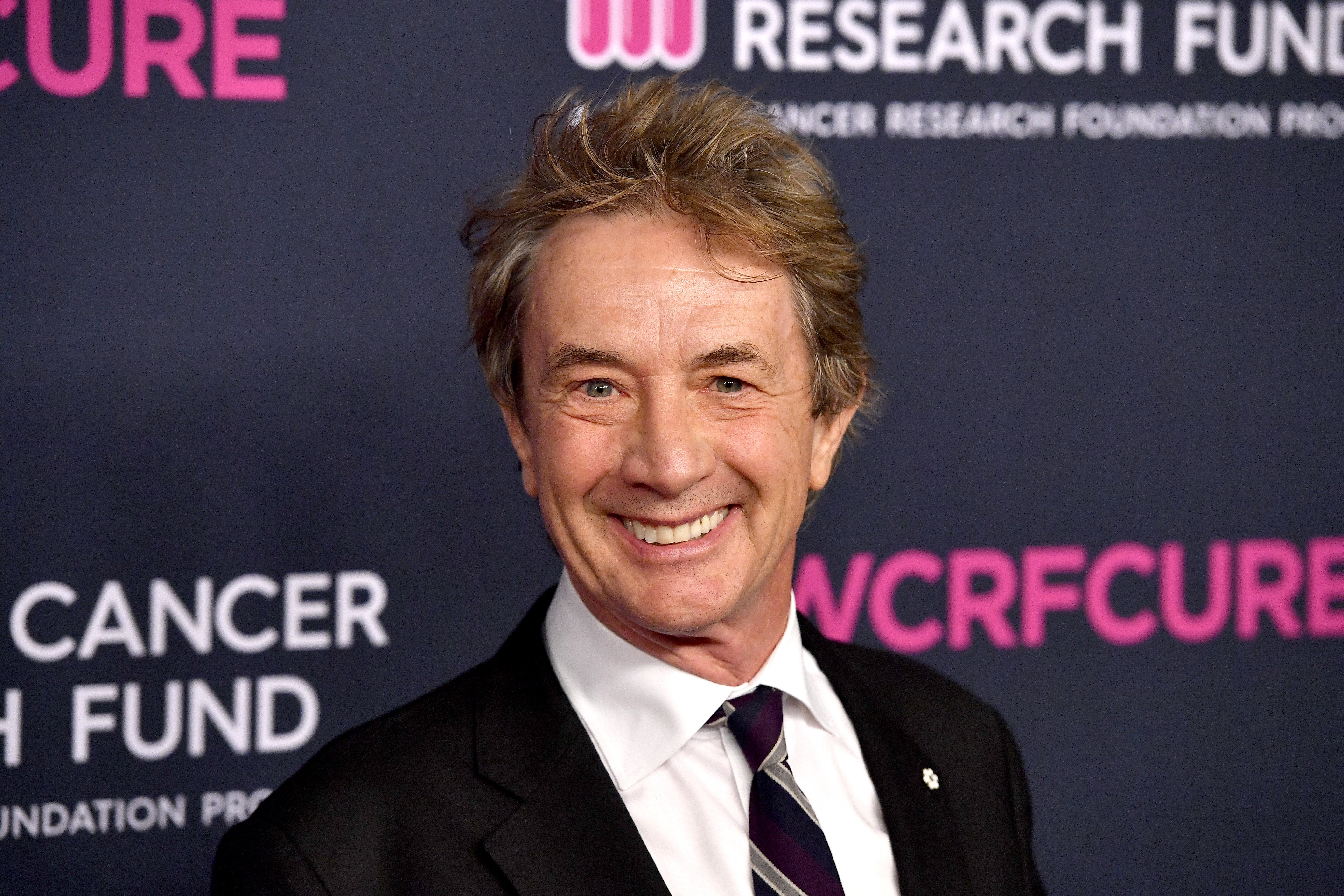 Martin Short at The Women's Cancer Research Fund's An Unforgettable Evening 2020 at Beverly Wilshire, on February 27, 2020 | Source: Getty Images
He reached out to Andrew Alexander of "Second City Toronto," and the rest became an excellent history shrouded with fulfillment. Following his success as a comedian and actor, Dolman nicknamed the place "Breakdown Corner."
A few years after the actor became more significant in the industry, he married Dolman, and they spent about thirty years as a couple.
Sadly, their time together was cut short after Dolman's untimely death. When asked the secret to their long-term marriage, Short told NBC co-host Kathie Lee Gifford that they were "madly in love."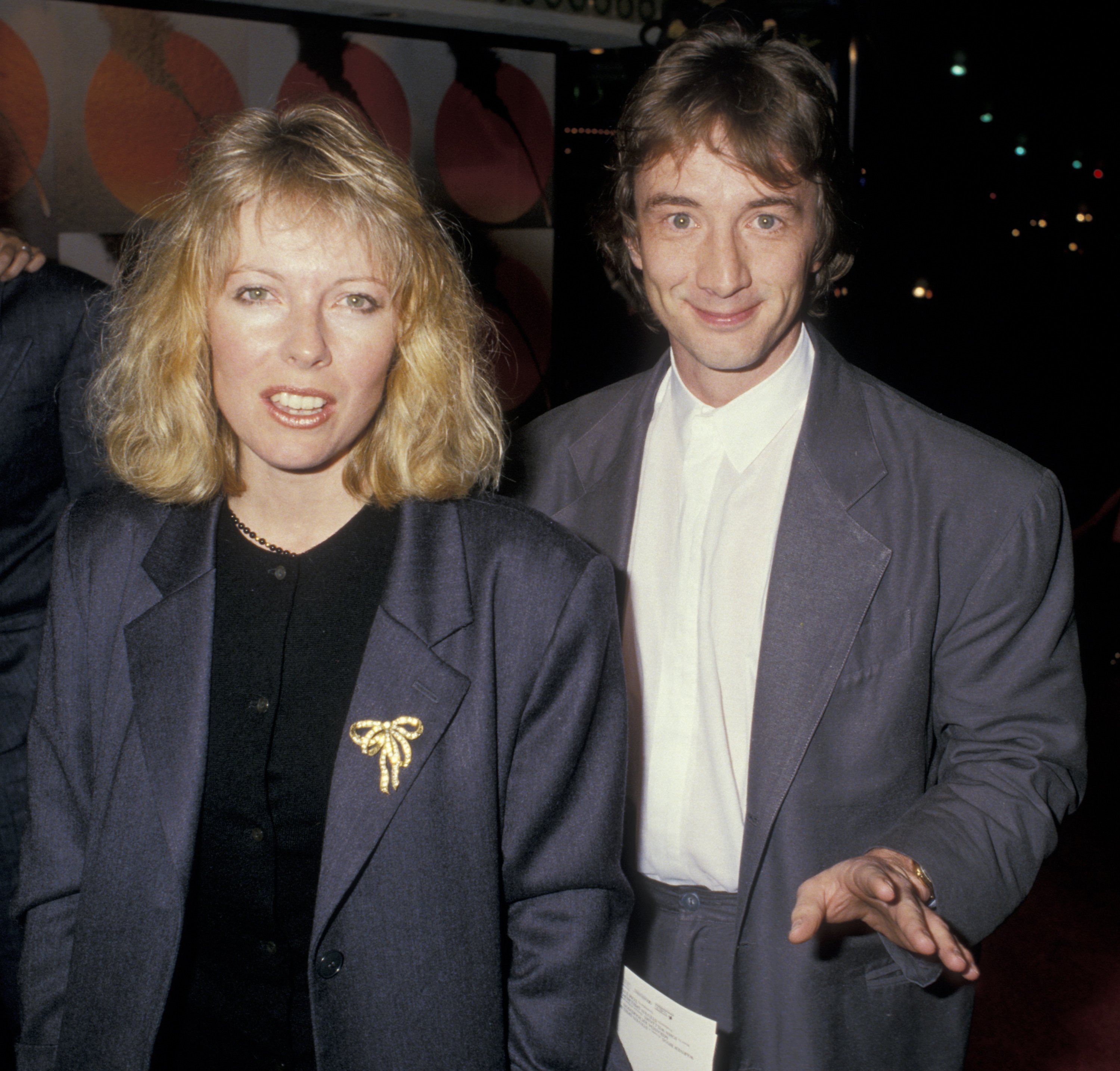 Actor Martin Short and wife Nancy Dolman attending the premiere of 'Empire of the Sun' on December 8, 1987 at Mann Village Theater in Westwood, California. | Source: Getty Images
He also admitted that their "union was a triumph." Indeed, she was the yin to his yang, and the Hollywood star believed that he met his soulmate because they were together for a long time— inseparable as soon as they fell in love, and they went on to produce three adorable kids.
In an honest admission, the comedian talked about how connected he felt to his wife, adding that her demise affected his family. He said: "Before my wife, Nancy died two years ago, we were together for 36 years, but I would have been divorced five times if I hadn't found the right person. He continued:
"It's been a tough two years for my children. This is the thing of life that we live in denial about that it will ever happen to us or our loved ones, and when it does, you gain a little, and you suffer a little. There's no big surprise."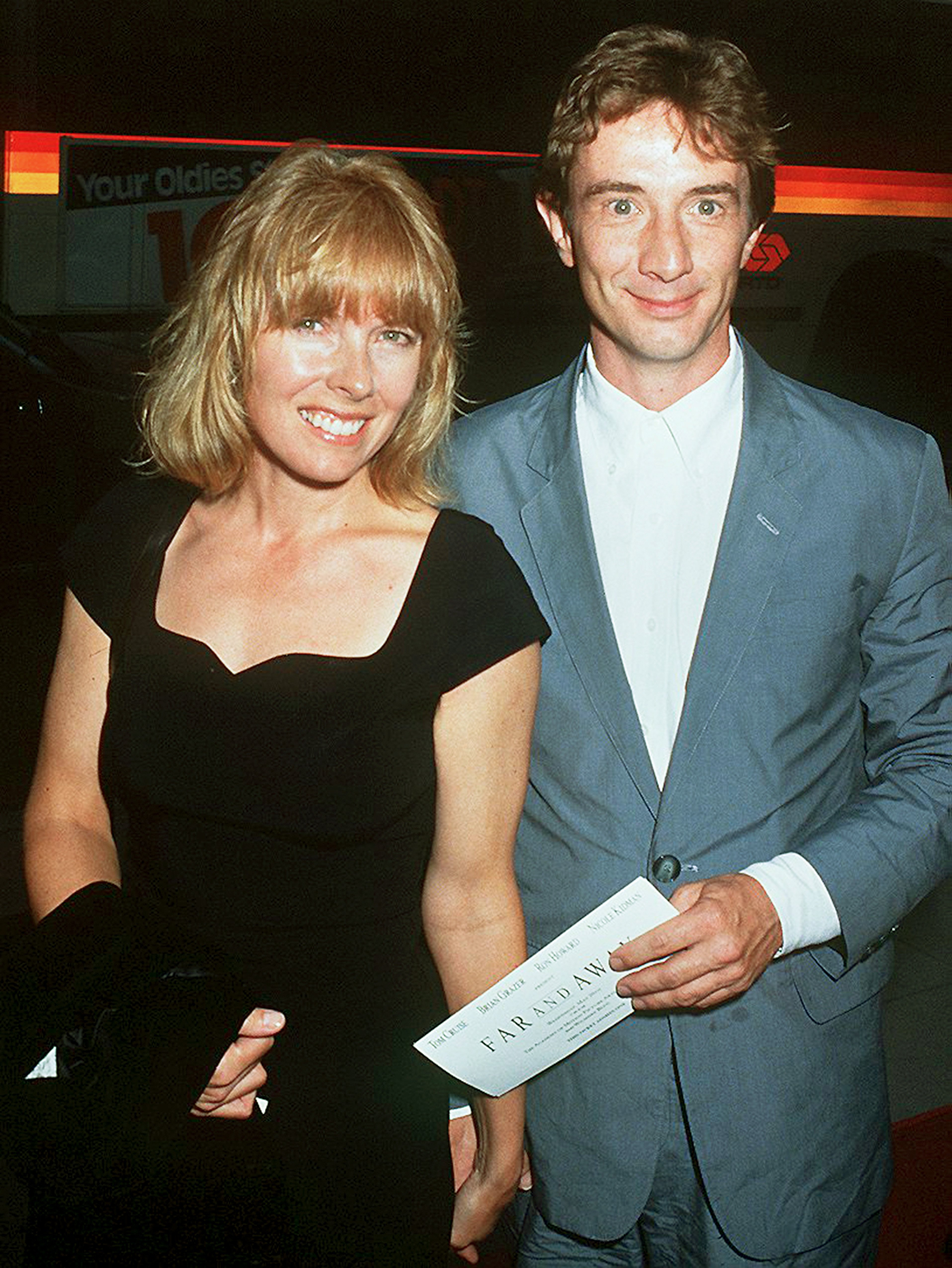 Canadian American actor Martin Short with his wife Nancy Dolman at the premiere of the film 'Far And Away', circa 1992 | Source: Getty Images
Short has been vocal about how losing his wife to cancer affected him and their kids more than once. He has also bravely shared how they honored her with an unconventional party because it was her wish.
Seven years ago, while speaking on the "The Meredith Vieira Show," he explained that Dolman wished not to have a memorial or burial service. Before her death, she told him to have a party or do nothing following her demise.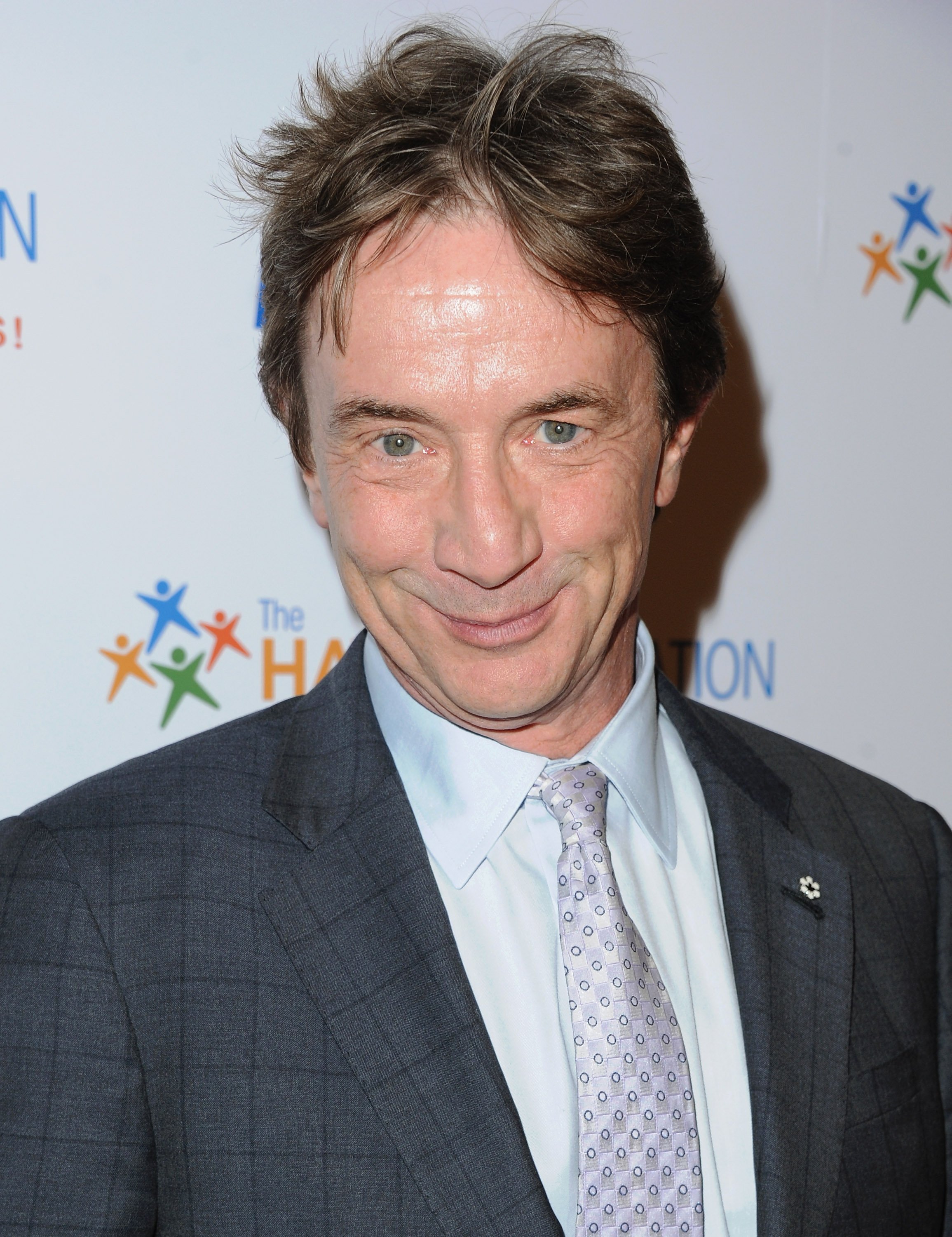 Actor Martin Short arrives at Goldie Hawn's Inaugural "Love In For Kids" Benefiting The Hawn Foundation's MindUp Program at Ron Burkle's Green Acres Estate on November 21, 2014 in Beverly Hills, California | Source: Getty Images
According to the comedian, his wife was "so irritated that she was losing this paddle, she didn't want to think about it." So when she finally died, he honored her wish with a party at their lake house in Toronto.
The guest list was made up of family and friends, and there was lots of singing, as they did during the Christmas holidays. Another activity that stood out for such a unique ceremony was Short and his kids jumping into Dolman's ashes after they poured them into the water. He said:
"She was cremated. We, the kids and I went to a boat, we sprinkled the ashes in the water and we jumped into the ashes."
LOSING NANCY DOLMAN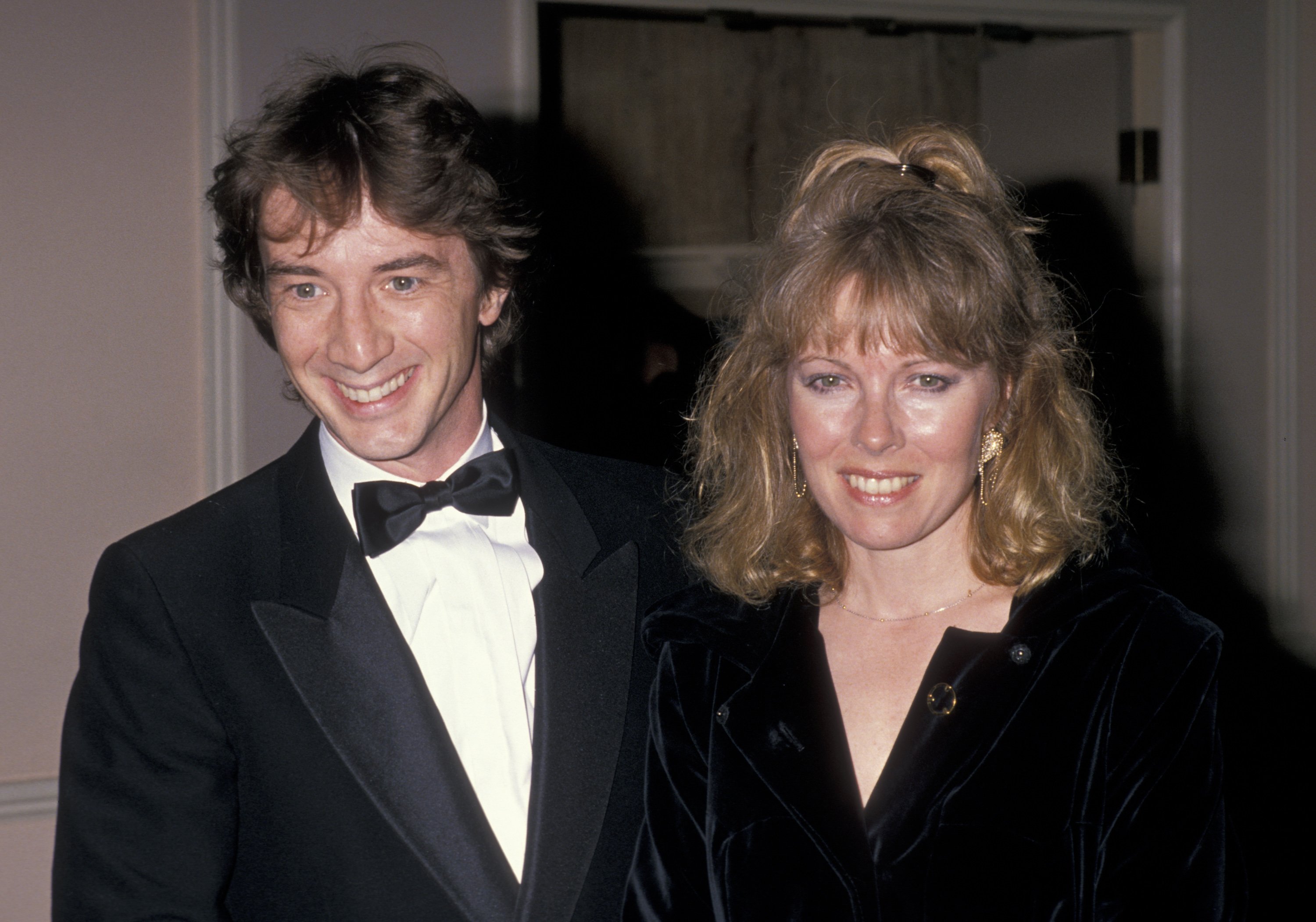 Martin Short and wife Nancy Dolman attending 17th Annual American Film Institute Lifetime Achievement Awards on March 9, 1989 | Source: Getty Images
Over the years, Short has been slammed by grief after losing his older brother and parents when he was 20. He also lost Dolman to cancer in 2010, yet he is full of hope and has continued to share his experience to inspire others.
In his autobiography, the comedian shared how he lost his wife. Short confessed that she had been suffering from cancer, and she struggled to breathe on one occasion.
He hurriedly reached out to the paramedics, but when they arrived, Dolman turned to him, held his hands, and made an unexpected wish; she said, "Marty, let me go." According to the author, he honored the wish. He wrote, "And so we did."
Years after letting her go, Short maintained that he is still married to his wife and that she only "slipped away into the next room." The actor is not in a hurry to be in another relationship; he still communicates with his wife, "even while the rest of the world can't see her."
The actor clarified that he does not have a schizophrenic conversation but that it goes on internally, and he can tell when Dolman approves of his decisions.
SHORT'S LIFE AS A SINGLE PARENT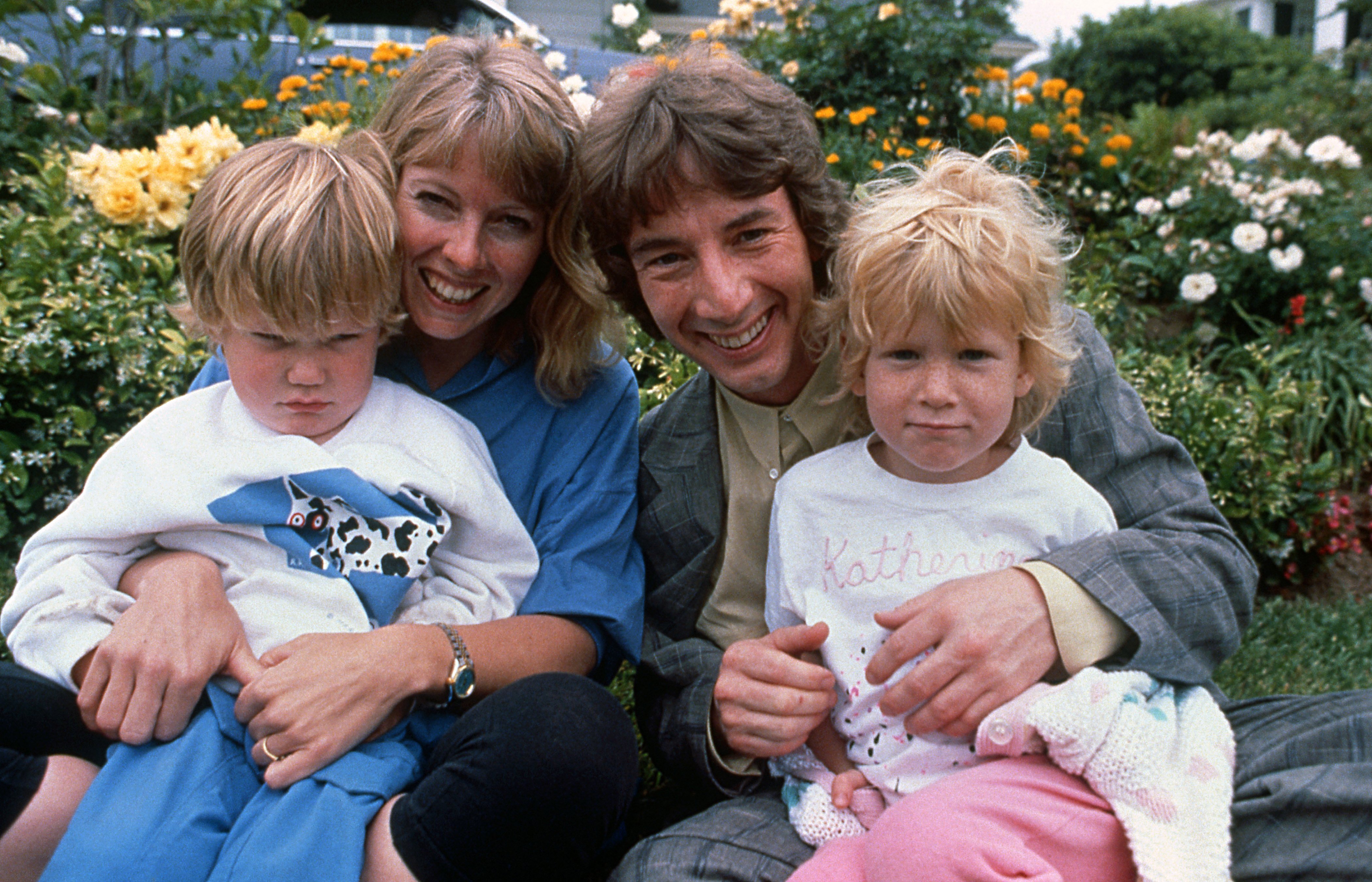 Actor and comedian Martin Short poses with wife, Nancy Dolan and kids, Katherine Elizabeth and Oliver Patrick for a portrait in 1989 in Los Angeles, California. | Photo: Getty Images
After more than a decade since he lost his wife, Short has remained unmarried but is focused on remaining the best father in the world. He once revealed that Dolman's death was a heavy blow to their kids, but he is committed to being their rock.
At 72, he still spends time with his kids, Katherine, Oliver, and Henry. On the other hand, he has very supportive kids who sometimes appear as his date to red carpet events.
Short's only daughter, born in 1983, prefers a low-profile lifestyle, and according to her resumé, she served as a social worker. Her brother, Oliver, born in 1986, is a senior associate producer at NBC Sports. Even with such a career, Olive chose to live under the radar.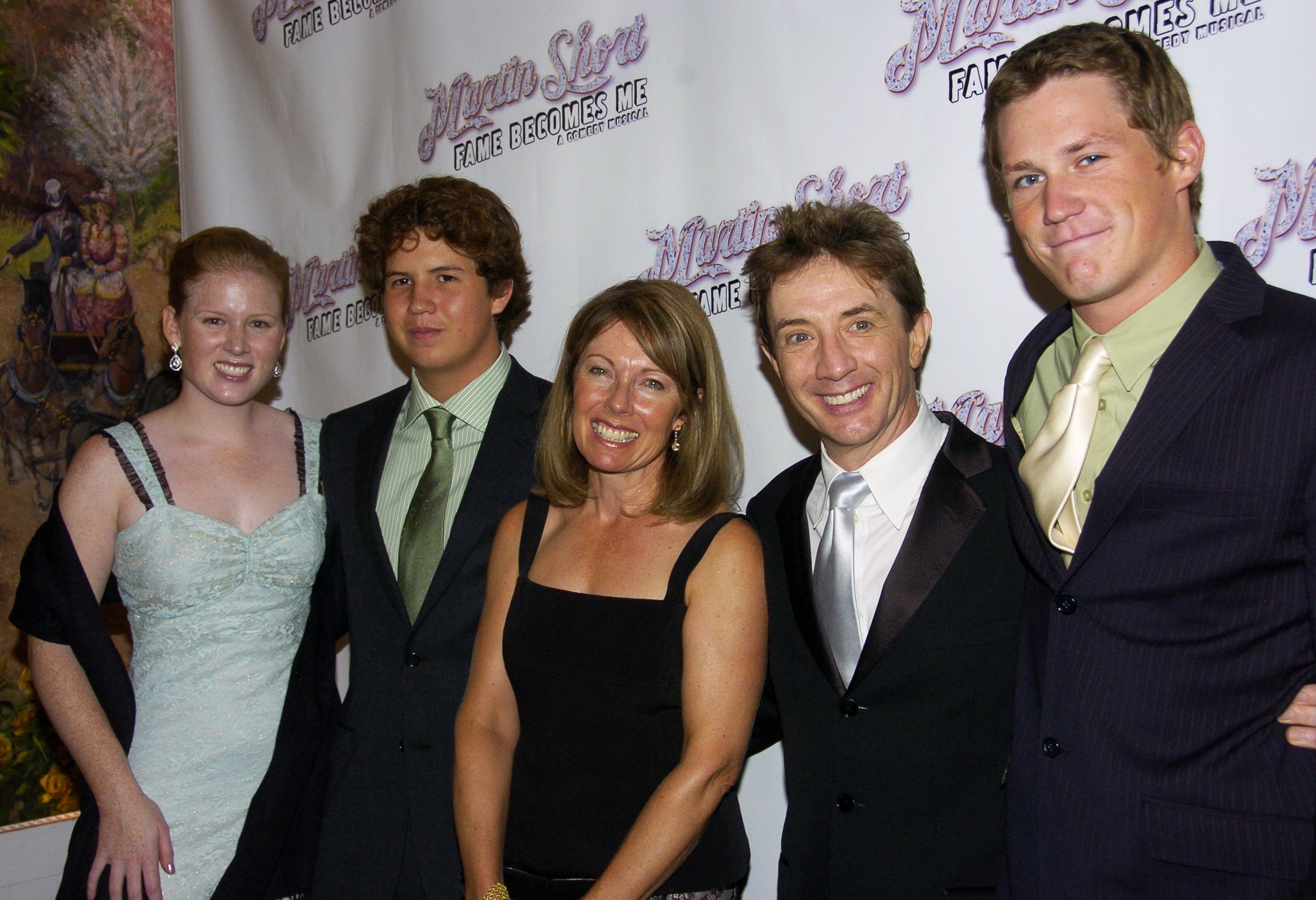 Martin Short, wife Nancy , and their children, Katherine, Henry and Oliver, get together at Tavern on the Green during an after-party following the opening night performance of Short's Broadway musical, "Martin Short: Fame Becomes Me." | Source: Getty Images
The youngest of the pack, Henry, born in 1989, is not different from his older siblings in terms of keeping their private lives under wraps. His occupation is unknown, but now and then, Henry appears next to his dad at star-studded events.
Consequently, Short has continued to immerse himself in work and is surrounded by close friends. Short is currently on Hulu's comedy series "Only Murders in the Building," starring his longtime friend and co-star, Steve Martin, and singer Selena Gomez.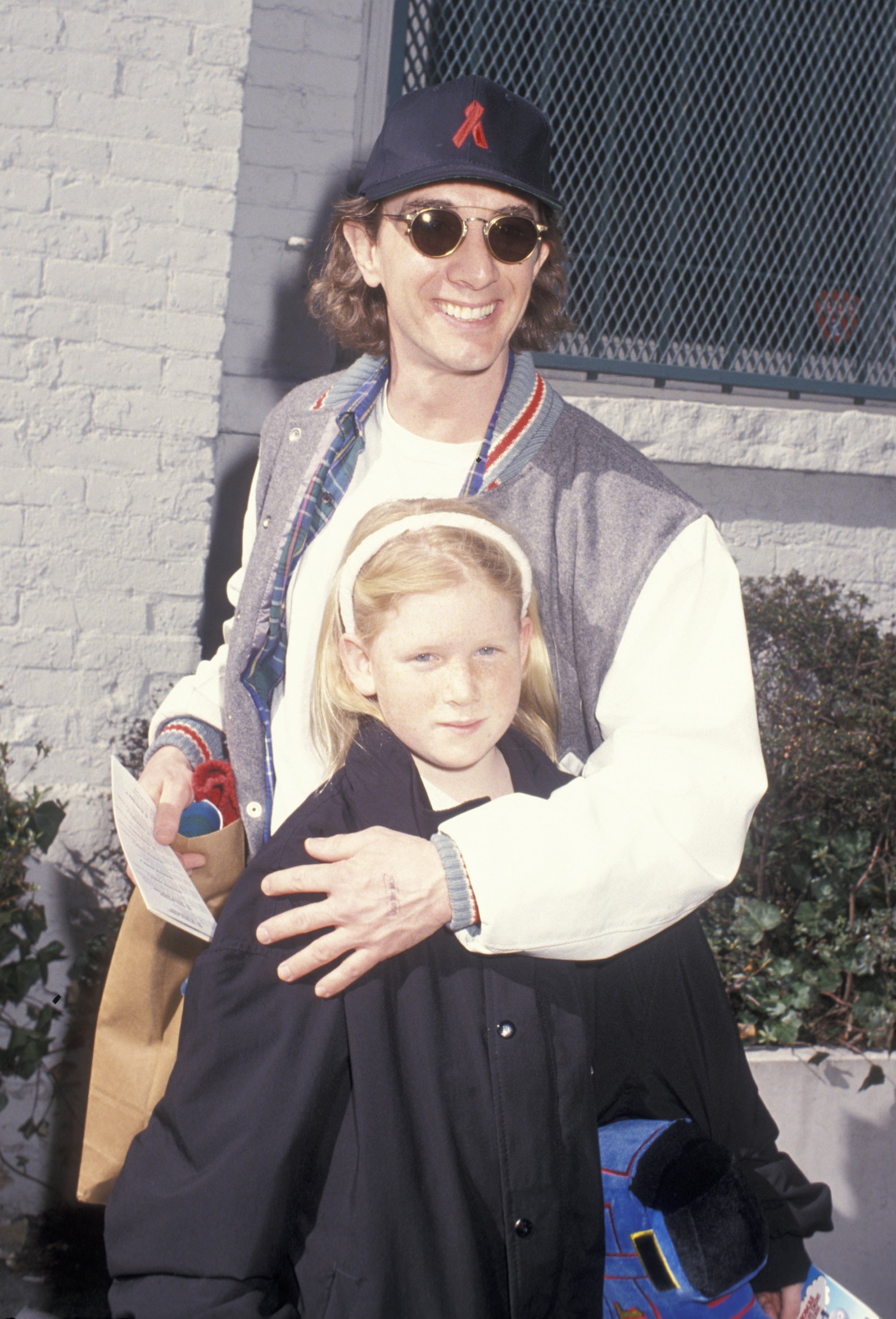 Actor Martin Short and daughter attending 'Kids for Kids Benefit for Pediatric AIDS Foundation' on April 18, 1993 at Industria Superstudio in New York City, New York. | Source: Getty Images
When speaking about his time on the series, the actor mentioned his closeness to Martin and how their bond made working together easier. He said:
"But what's also great about working with Steve is you're working with someone with literally perfect timing…After 35 years of knowing him, working with him, there are no surprises. But I guess I'm always a little surprised at how deeply important it is for him to get it perfect."
Amid his tragedies in life, Short never allowed them to redefine his outlook on his reality. Instead, he subjected himself to feeling the love from his wife, kids, friends, and fans.
Eventually, the best way he reciprocated it was by living happily, staying connected to his loved ones, and unrelentingly showcasing his talent, thereby leaving smiles on the faces of everyone!
Please fill in your e-mail so we can share with you our top stories!