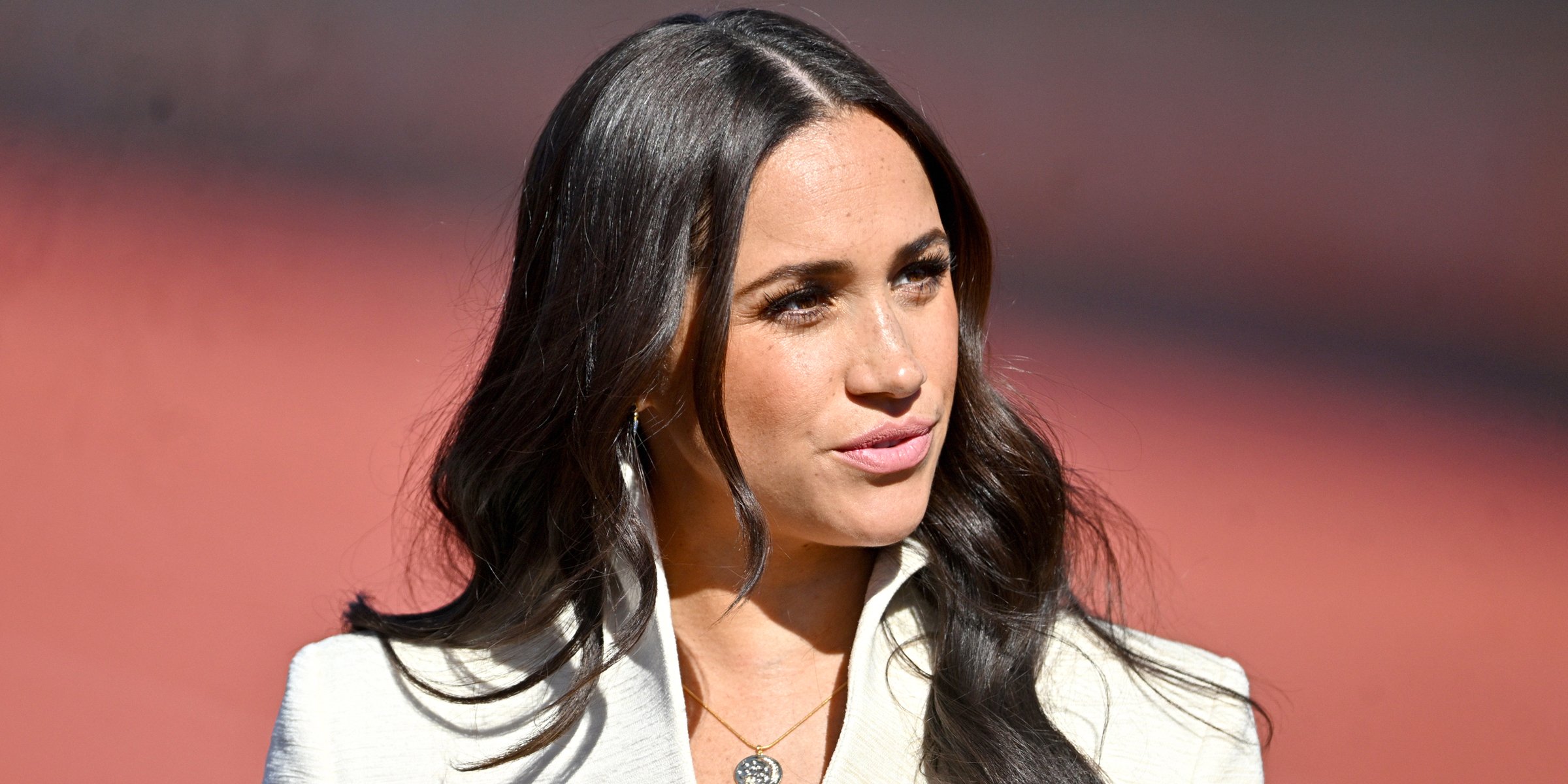 Getty Images
Meghan Slammed 'Wild about Harry' Title & Left Vanity Fair Editor Feeling 'Manipulated,' Book Claims
Meghan Markle and Prince Harry kept their relationship a secret for a while. Even during the famous Vanity Fair interview that Markle envisioned as the ultimate opportunity to be known for her activism and acting, Her relationship with Harry still took center stage, which left her furious.
Meghan Markle is an activist and actress from the United States, and Prince William from the royal family all the way in London, but somehow some way their roads crossed. Markle and Harry first met on a blind date that a mutual friend set up in July 2016.
Despite Harry's global fame, Markle said she did not have any expectations; Markle explained that being from the States, her view of the Royal family is very different from those in England.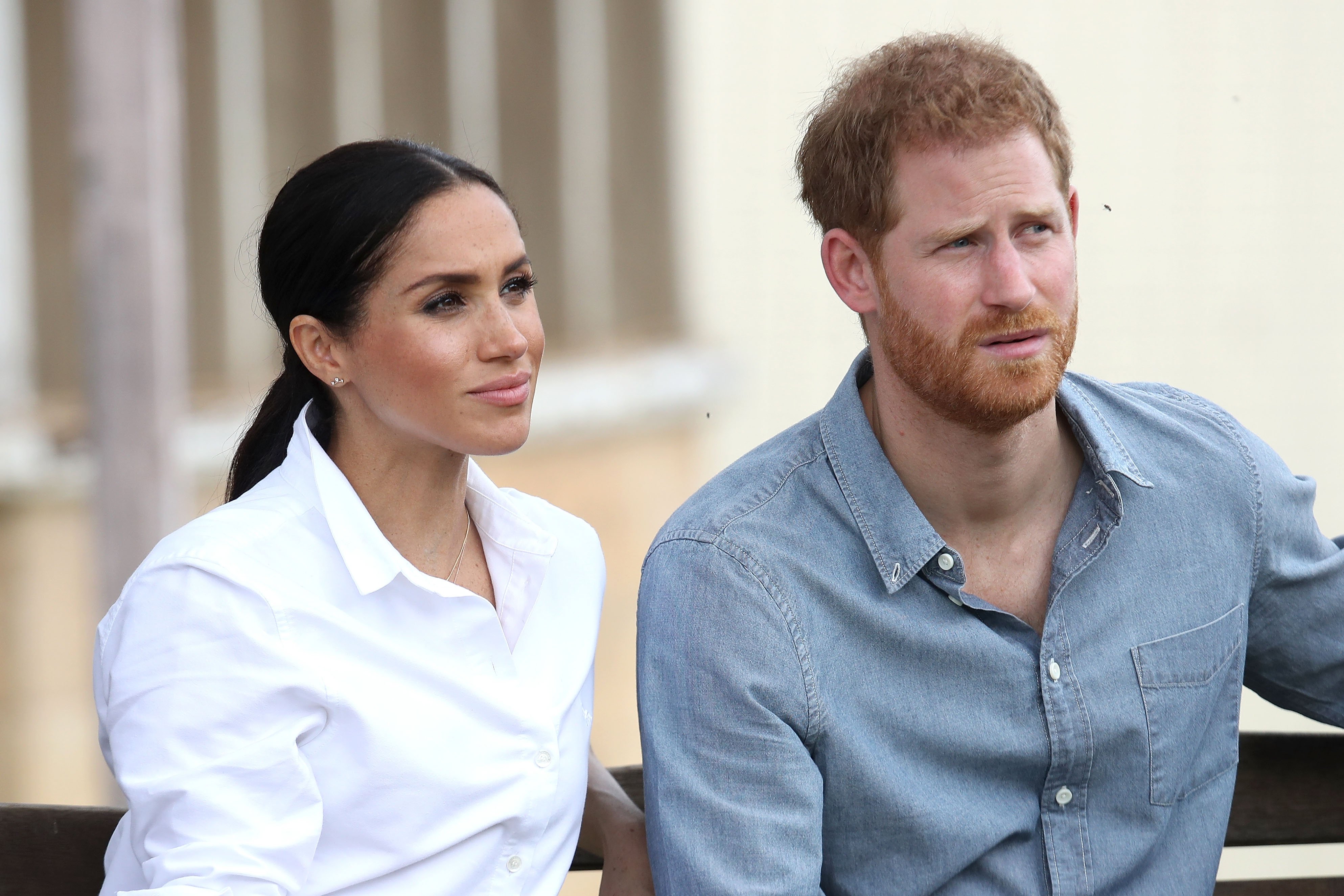 Prince Harry and Meghan Markle in Australia 2018. | Source: Getty Images
However, one question she did ask their mutual friend was, "Well, is he nice?" she said in a BBC interview with Harry. It would only make sense for her to meet with him if he was a kind person, said the actress.
Alas, the two met up for a drink and hit it off immediately. Markle shared that they found themselves already planning to see each other the next day. When Harry was asked when he knew Markle was the one, he replied, "the very first time we met."
As soon as they realized how much fun they had together, Harry took the opportunity to invite Markle to join him on his trip to Africa just three weeks after their first date.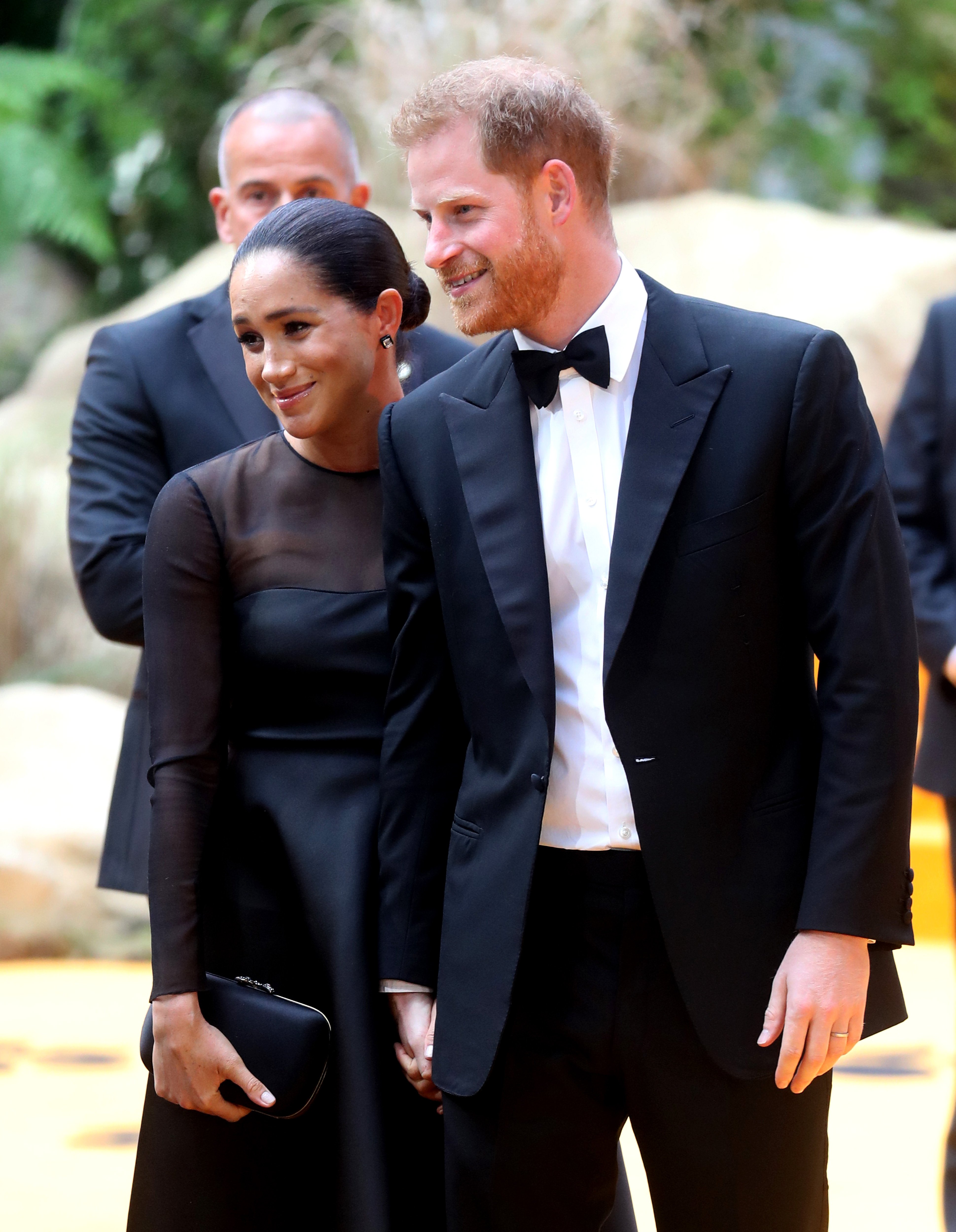 Meghan Markle and Prince Harry in London 2019. | Source: Getty Images
Harry explained that it was important to him to spend quality time with Markle and painted a picture of their romantic time under the stars in Botswana. The Duke of Sussex said:
"Then we were really by ourselves, which was crucial to me to make sure that we had a chance to get to know each other."
Things started moving quickly from there. Harry proposed to Markle in a romantic but intimate setting. It happened at the Nottingham cottage while The Duchess of Sussex was preparing roast chicken.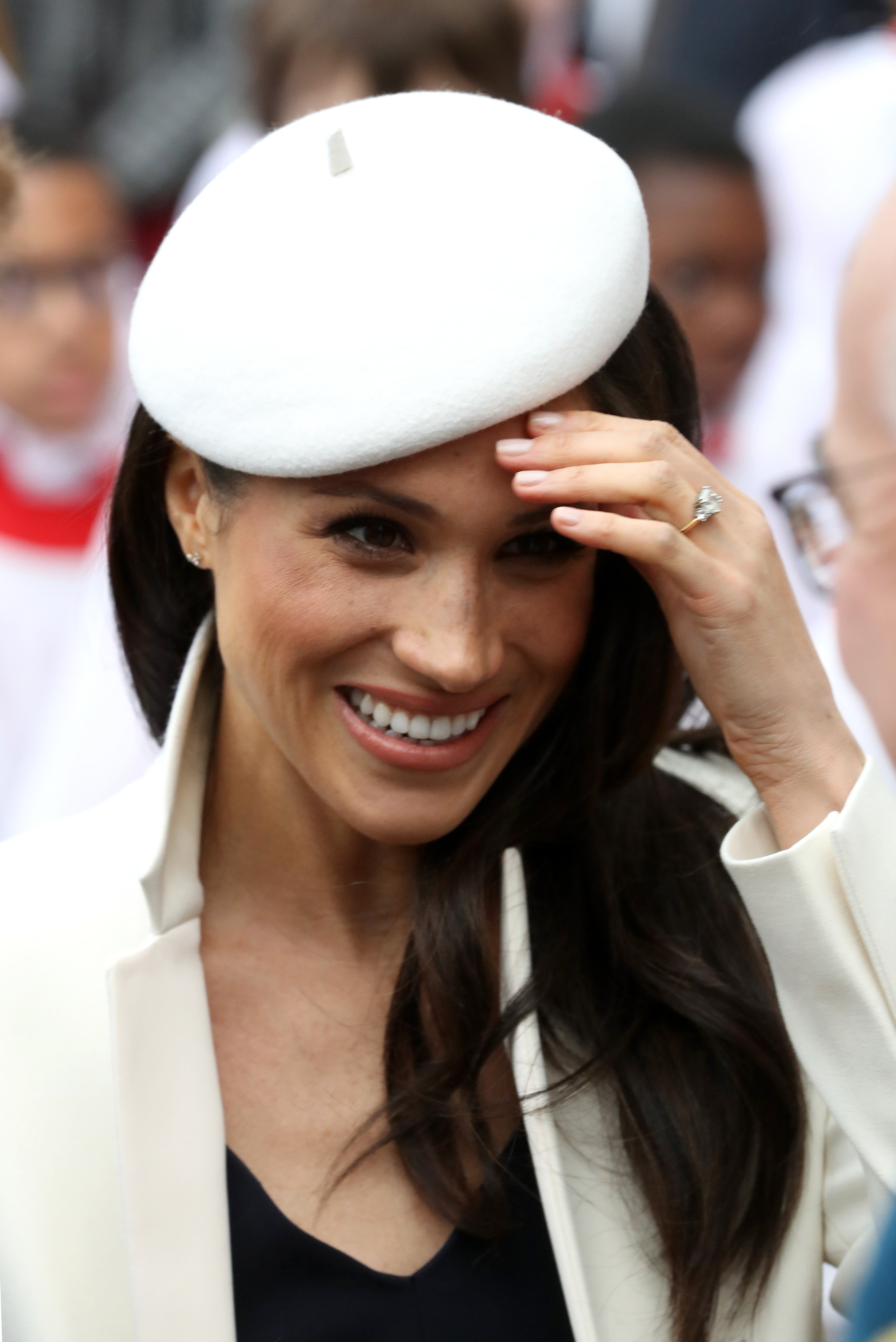 Meghan Markle attends the common wealth day service at Westminster Abbey in 2018. | Source: Getty Images
Harry had proudly designed the ring with two of Princess Diana's diamonds set in yellow Botswana gold. According to the times, Markle could hardly wait to say "yes."
She was excited and started sharing the news with her family before being forced to keep it a secret until The Queen's formal approval.
THE INTERVIEW THAT WAS GOING TO INTRODUCE MEGHAN TO THE WORLD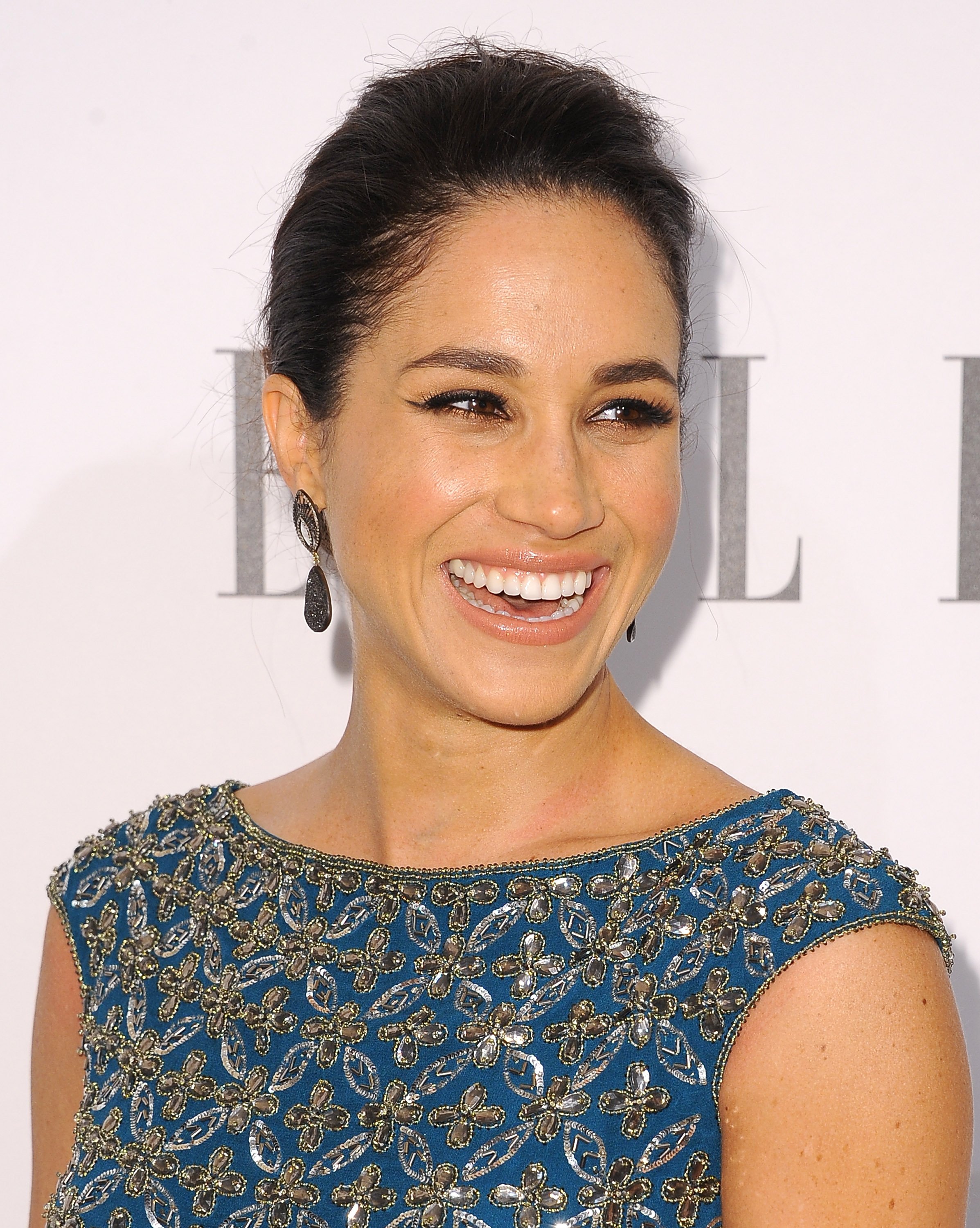 Meghan Markle in Hollywood 2014. | Source: Getty Images
The feature editor for Vanity Fair Magazine, Jane Sarkin had the bright idea to not only feature Meghan Markle for the 2017 September issue, but Sarkin also pitched that Markle grace the cover of the Magazine.
Vanity Fair reportedly could not fact-check some of the statements made by Markle about her activism.
The editor and chief of the Magazine, Graydon Carter, did not know of Markle as an activist or the actress on "Suits"; however, Carter is known for being the first to get the most exclusive story scoops, so he knew that Markle was Harry's new girlfriend.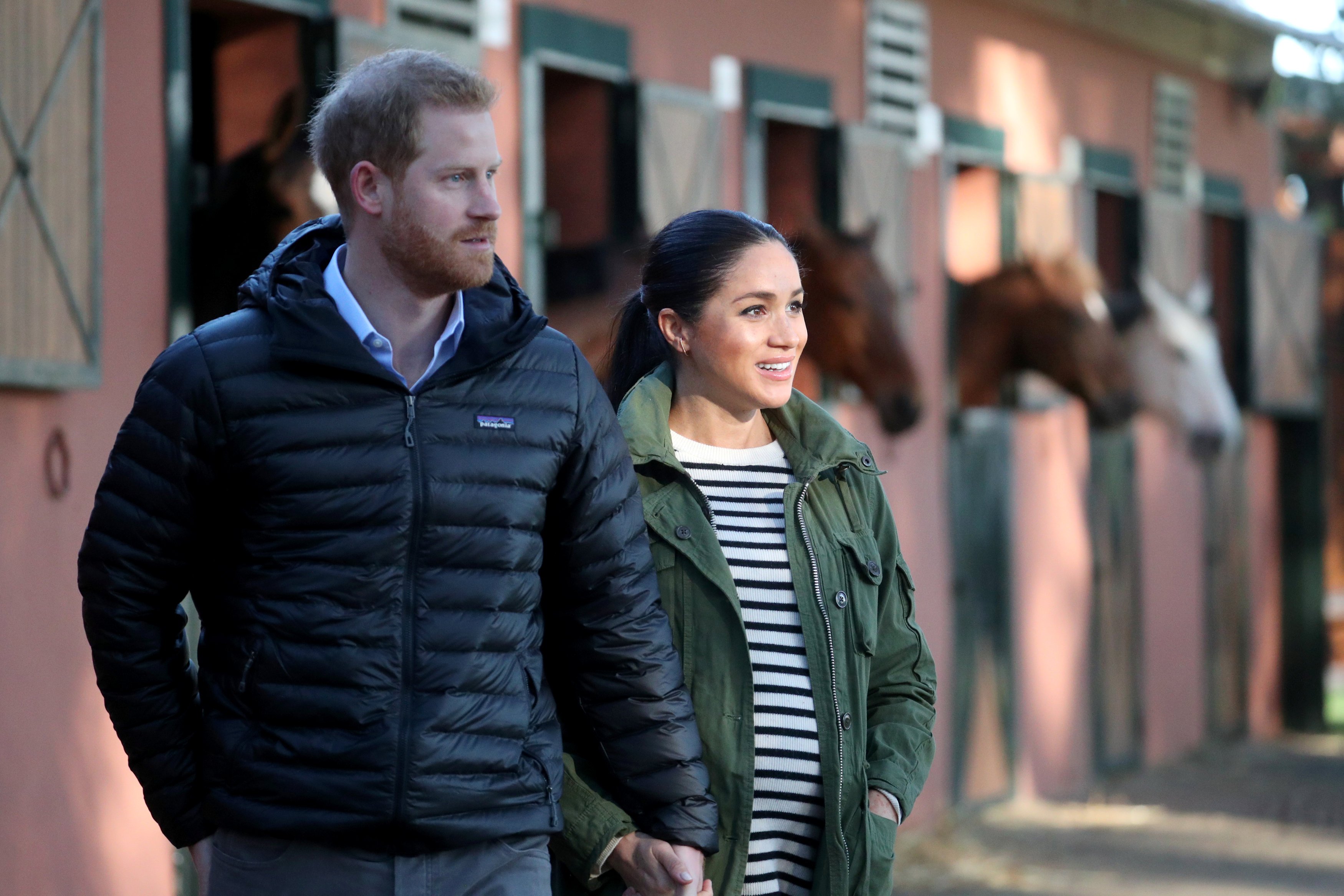 Prince Harry and Meghan Markle in Morocco 2019. | Source: Getty Images
Therefore, Carter agreed to the story because he knew it would create a lot of attention for the Magazine to be the first to write about the new royal romance.
When Markle got the news, she was over the moon. Keleigh Thomas, who is a partner at Sunshine Sachs, Markle's Los Angeles public relations agency, was the one who delivered the good news.
Markle was primarily excited about the feature because she believed the world would finally know her as an actor, philanthropist, and activist instead of Harry's girlfriend.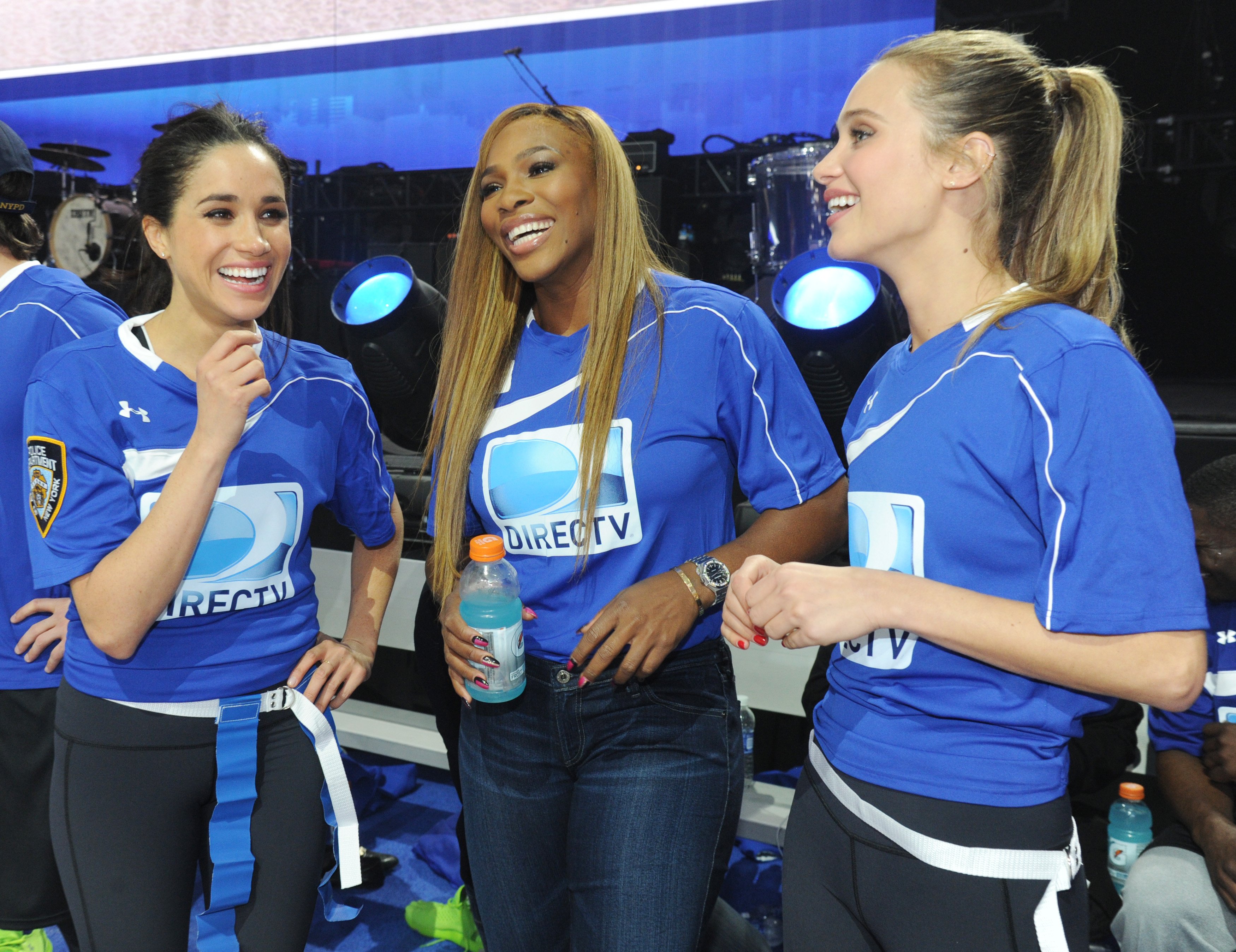 Meghan Markle, Serena Williams and Hannah Davis attending the DirecTV Beach bowl in New York 2014. | Source: Getty Images
Thomas agreed to the feature on the condition that Markle would be represented the way she wanted. Sam Kashner was the editor assigned to interview Markle, which he was skeptical of doing because he did not know who Markle was.
Nonetheless, Kashner did the interview knowing there were strict rules on what not to ask, including Donald Trump, her relationship with Harry, anything about the Prince himself, and race.
When Kashner arrived at Markle's apartment, she was busy preparing lunch; the editor noticed a pile of books about Britain on the coffee table as the actress spoke about her history of activism.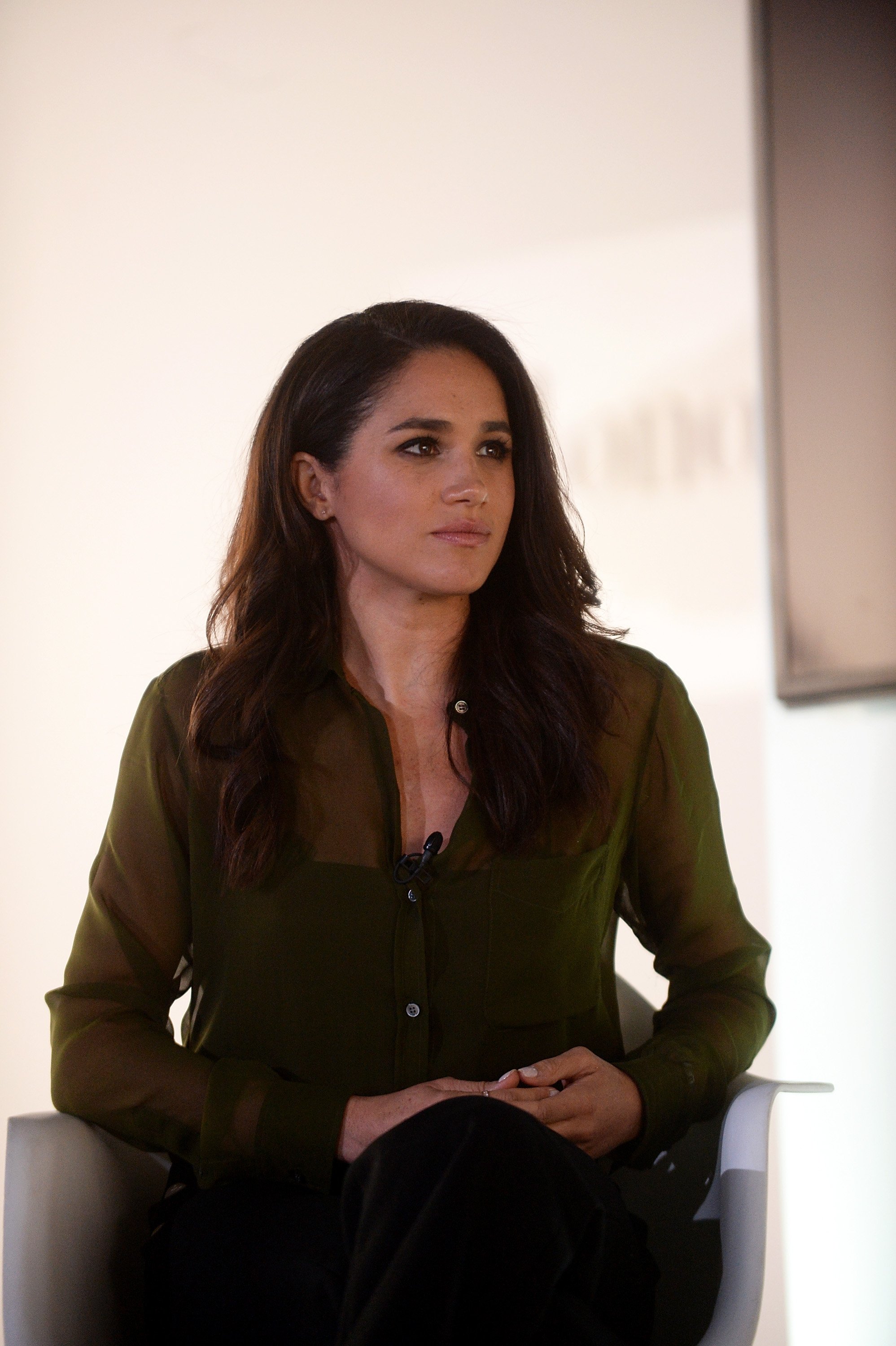 Meghan Markle in Massachusetts 2016. | Source: Getty Images
Markle mentioned her speech at the United Nations (UN) when she was only 11 years old. The activist also said she wrote a letter to former first lady Hillary Clinton and received a response.
The letter was about a slogan that read, "Women all over America are fighting greasy pots and pans," which she contested should be changed to "People all over America."
After Markle and Kashner had lunch, she took off her shoes and curled herself on the sofa. The interviewer saw this moment as a chance to slide in a question about her relationship.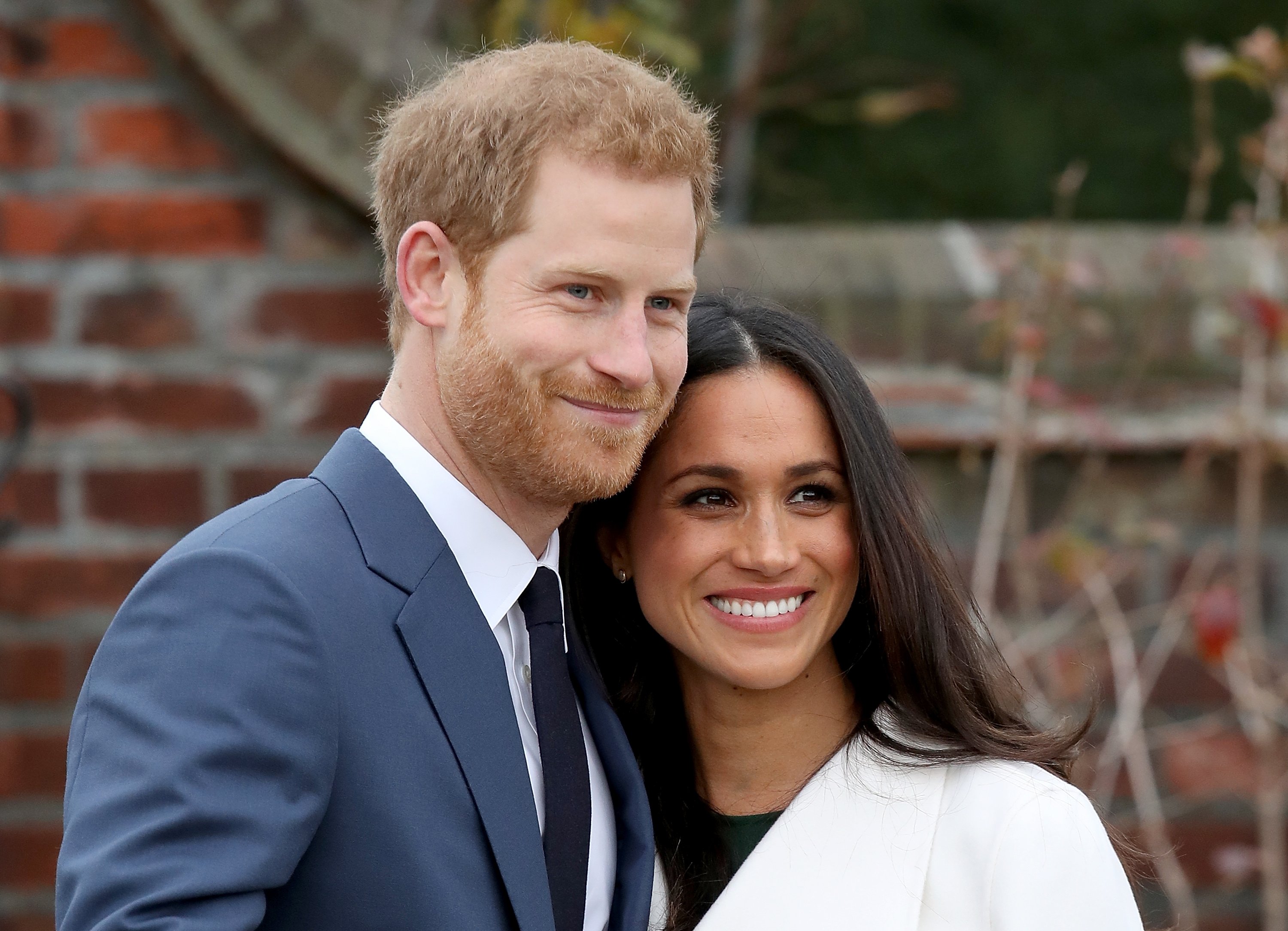 Meghan Markle and Prince Harry in London 2017. | Source: Getty Images
"Tell me about Harry," Kashner said. "We are a couple. We are in love." Markle responded discreetly. The interviewer was ready to continue to pry, so he eloquently asked, "What does love mean to you."
As advised by Harry, Markle tried her best to abide by the rules of the interview and attempted to change the subject by asking Kashner about his marriage. However, he did not fall for it, and Markle eventually answered;
"I'm sure there will be a time when we will have to come forward and present ourselves and have stories to tell, but I hope what people will understand is that this is our time. This is for us. It's part of what makes it so special that it's just ours."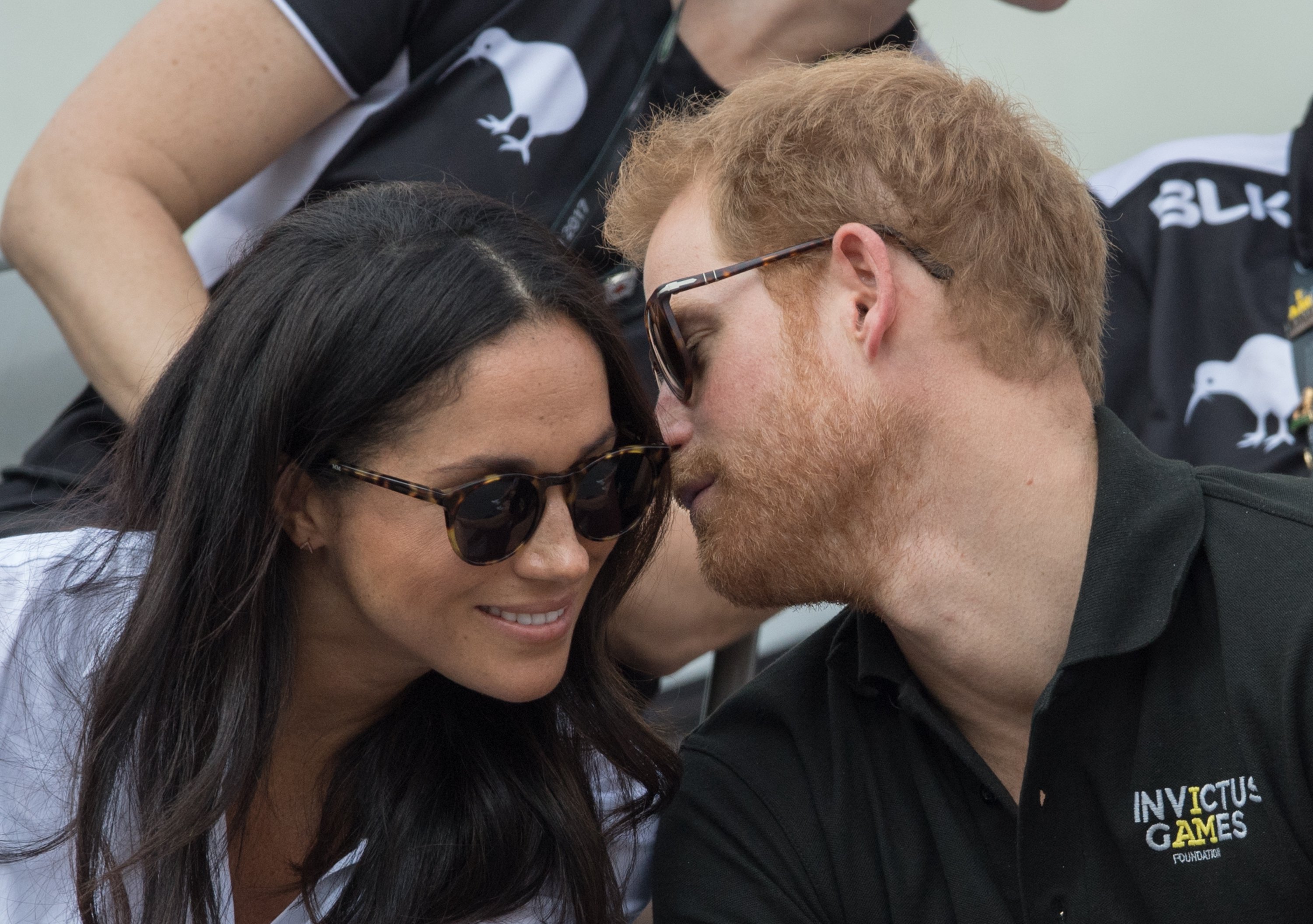 Meghan Markle and Prince Harry in Toronto 2017. | Source: Getty Images
Kashner did not add much besides a look that got Markle to add, "I've never defined myself by my relationship," to try to get the interview to stray away from her love life.
MEGHAN WAS NOT HAPPY ABOUT HOW SHE WAS PRESENTED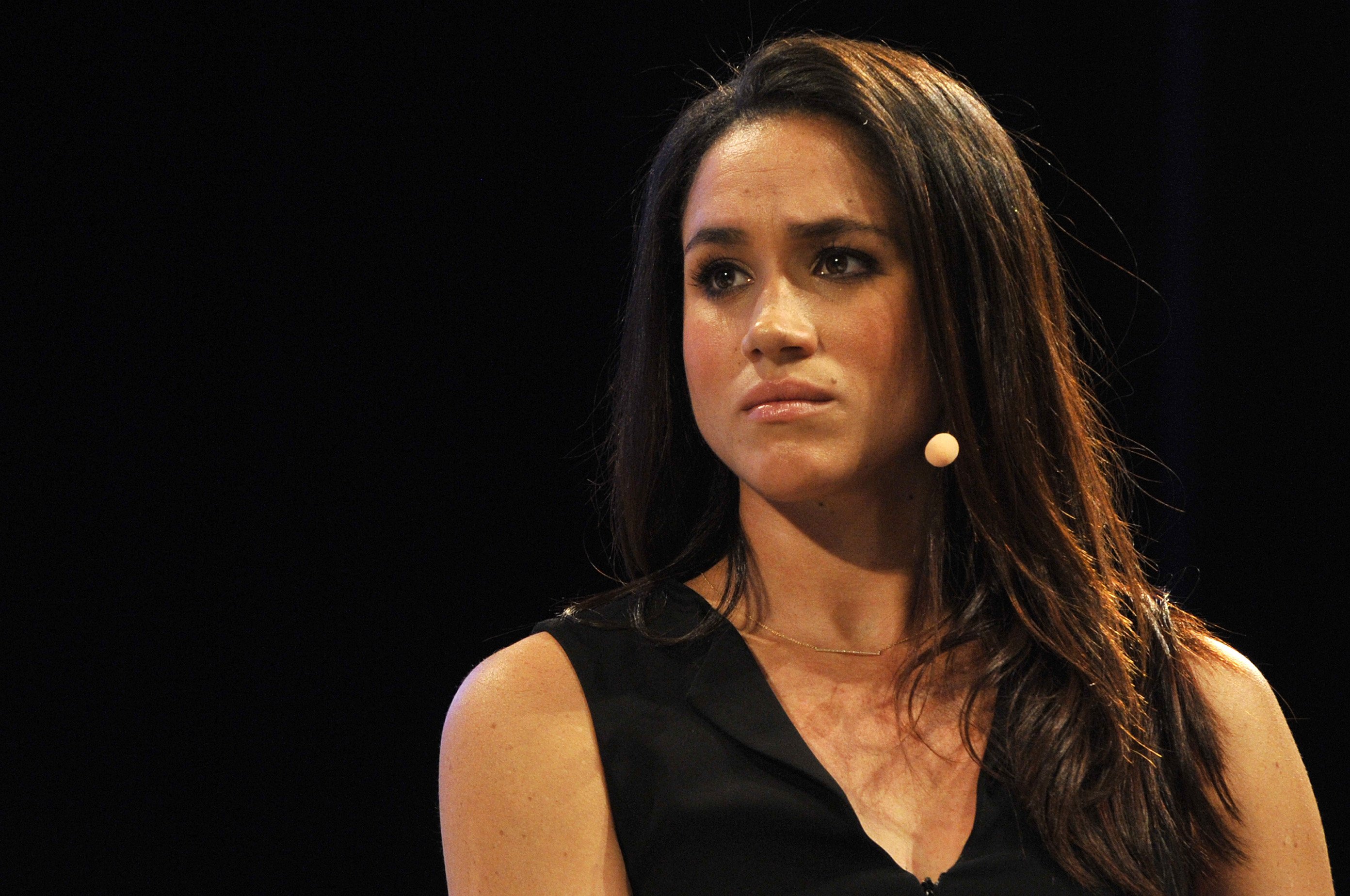 Meghan Markle in Ireland, Dublin 2014. | Source: Getty Images
When it was time for the article to get ready for publishing, Vanity Fair reportedly could not fact-check some of the statements made by Markle about her activism; thus, the editors knew they had to find front-page phrases that would catch the audience's attention.
When the Magazine hit the stands, it had the phrase "Wild about Harry" written in a font that would not go unnoticed.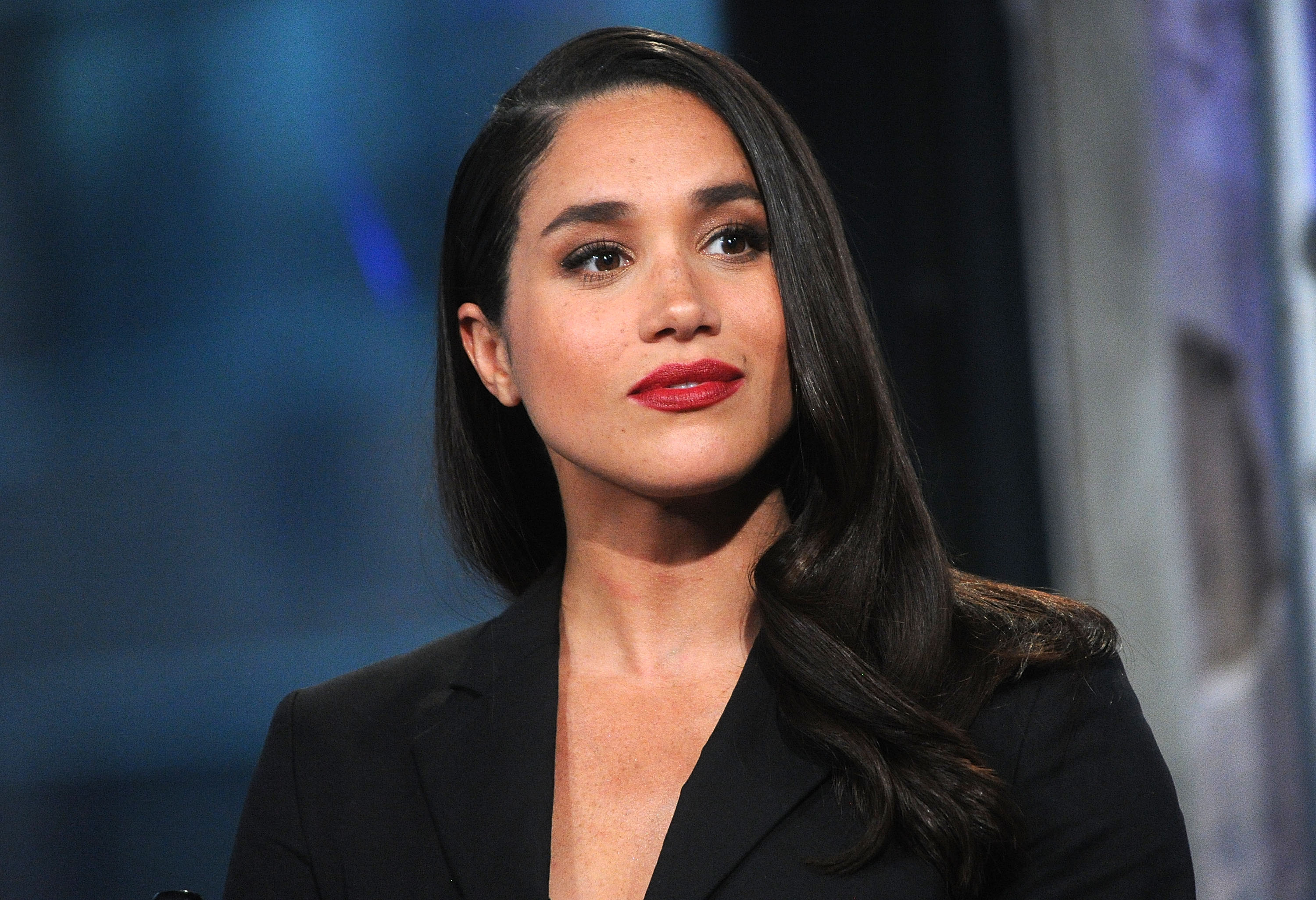 Meghan Markle in New York 2016. | Source: Getty Images
Markle was upset and felt it did not represent how she had agreed with the Magazine. The Duchess of Sussex furiously called Kashner and said:
"I thought this could have been an actual friendship. I don't now think that can happen."
Kashner was perplexed about Markle's reaction. When asked about the issue, the editor recalled, "She complained because she was not presented in the way she wanted. She demanded that the media do what she expected. I felt manipulated."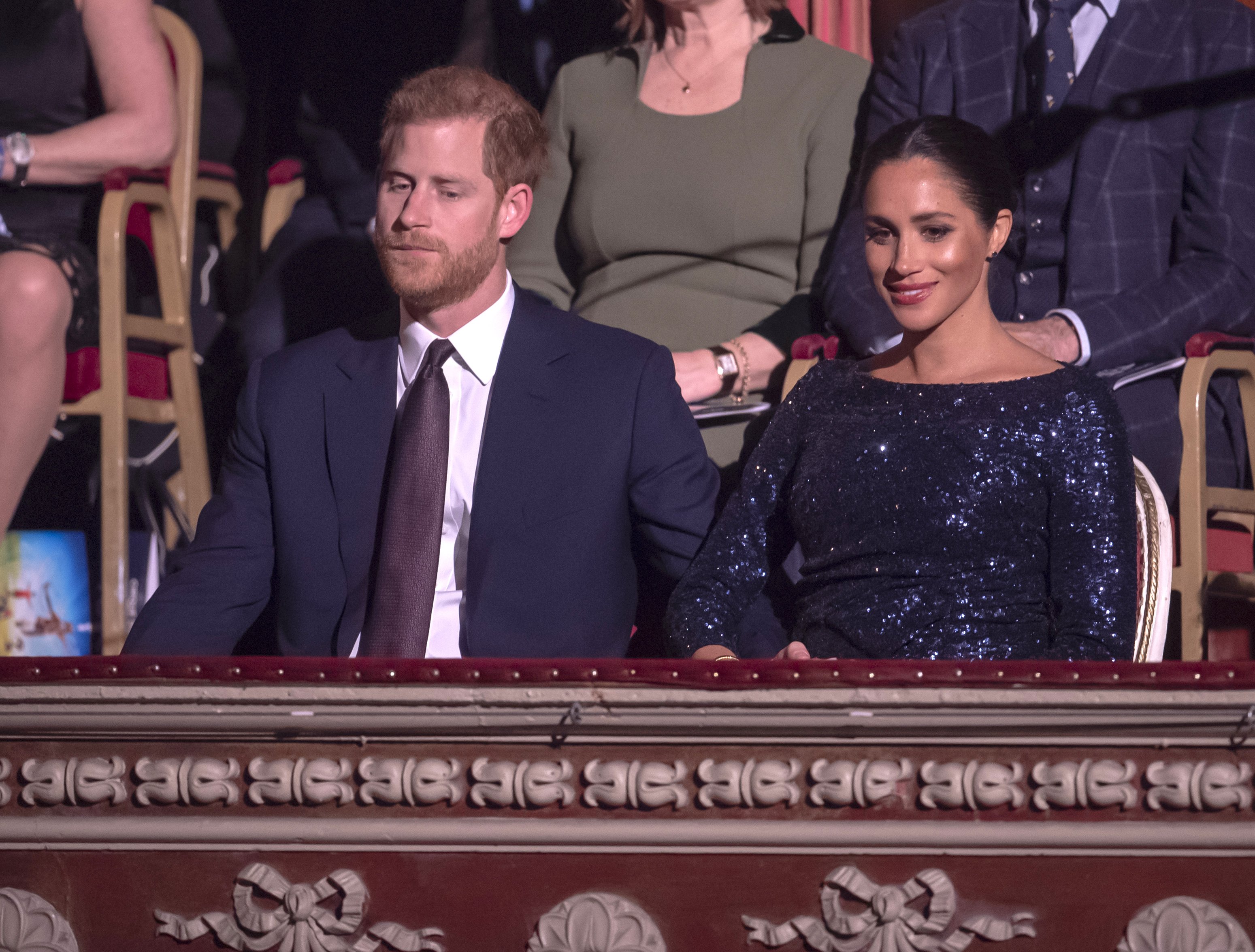 Meghan Markle and Prince Harry in London 2019. | Source: Getty Images
A new book called "Revenge: Meghan, Harry and the war between the Windsors" by investigative journalist Tom Bower is set to be released very soon.
The book will expose Markle's and Harry's relationship with the royal family and gain more insight into some of the behind-the-scenes of the Sussex family's public moments.
Please fill in your e-mail so we can share with you our top stories!