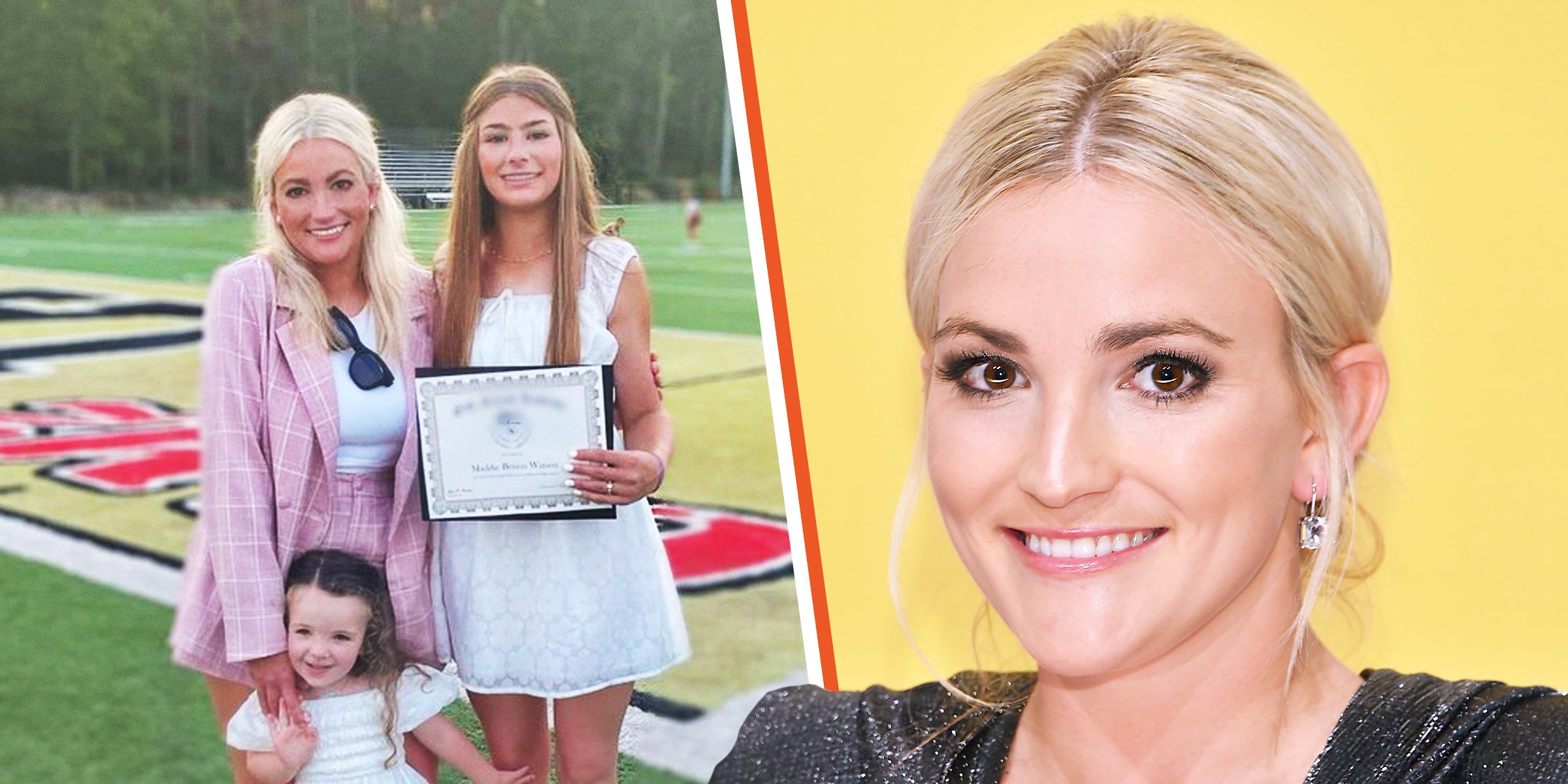 Getty Images | Instagram.com/jamielynnspears
Facts about Maddie Briann Aldridge, Jamie Lynn Spears' Daughter Who Survived ATV Ride That Ended in Pond

Maddie Briann Aldridge was born into a famous family of entertainers – her mom is "Zoey 101" star Jamie Lynn Spears, and her aunt is Queen of Pop Britney Spears. However, she is into softball.
Although Maddie Briann Aldridge is still pretty young, her life has been a roller coaster. She has appeared on TV with Jamie Lynn Spears, competed in the Softball World Series, and survived an ATV accident.
Jamie Lynn was so sure that Maddie would die after that incident that she asked a priest to read the last rites. Read on and learn details about Jamie Lynn's daughter.
MADDIE BRIANN ALDRIDGE WAS BORN WHEN JAMIE LYNN SPEARS WAS 17
On June 19, 2008, Jamie Lynn gave birth to Maddie Briann Aldridge in McComb, Mississippi. The baby news shocked the Spears family's fans because Jamie Lynn was only 17 years old.
The "Zoey 101" alum shared her experience as a teen mom in an episode of Alex Cooper's "Call Her Daddy" podcast. She explained that people began calling her hurtful names and speculating about who Maddie's father was, and it broke her heart.
Some media outlets were not any kinder as they would claim Maddie ruined Jamie Lynn's career. Britney Spears' sister denied that statement and said she didn't want Maddie to read that. Jamie Lynn added:
"I'm about to have a baby, and honestly, what made me more mad [sic] was like… I don't want my daughter to think that her mom's a piece of [expletive]."
HER PARENTS CHOSE A NAME WITH A SPECIAL MEANING
Three weeks after Jamie Lynn's daughter was born, she introduced her to the world on the cover of OK! Magazine. The actress explained that her then-fiancé, Casey Aldridge, came up with their daughter's first name, Maddie.
Her middle name, Briann, has a special meaning. The former couple chose it to honor Aldridge's cousin, Brian, who sadly passed away in a car accident weeks before her birth, and Jamie Lynn's older brother, Bryan Spears.
Maddie's softball team, the Louisiana Swarm, won the 2022 World Series in the 14-and-under category.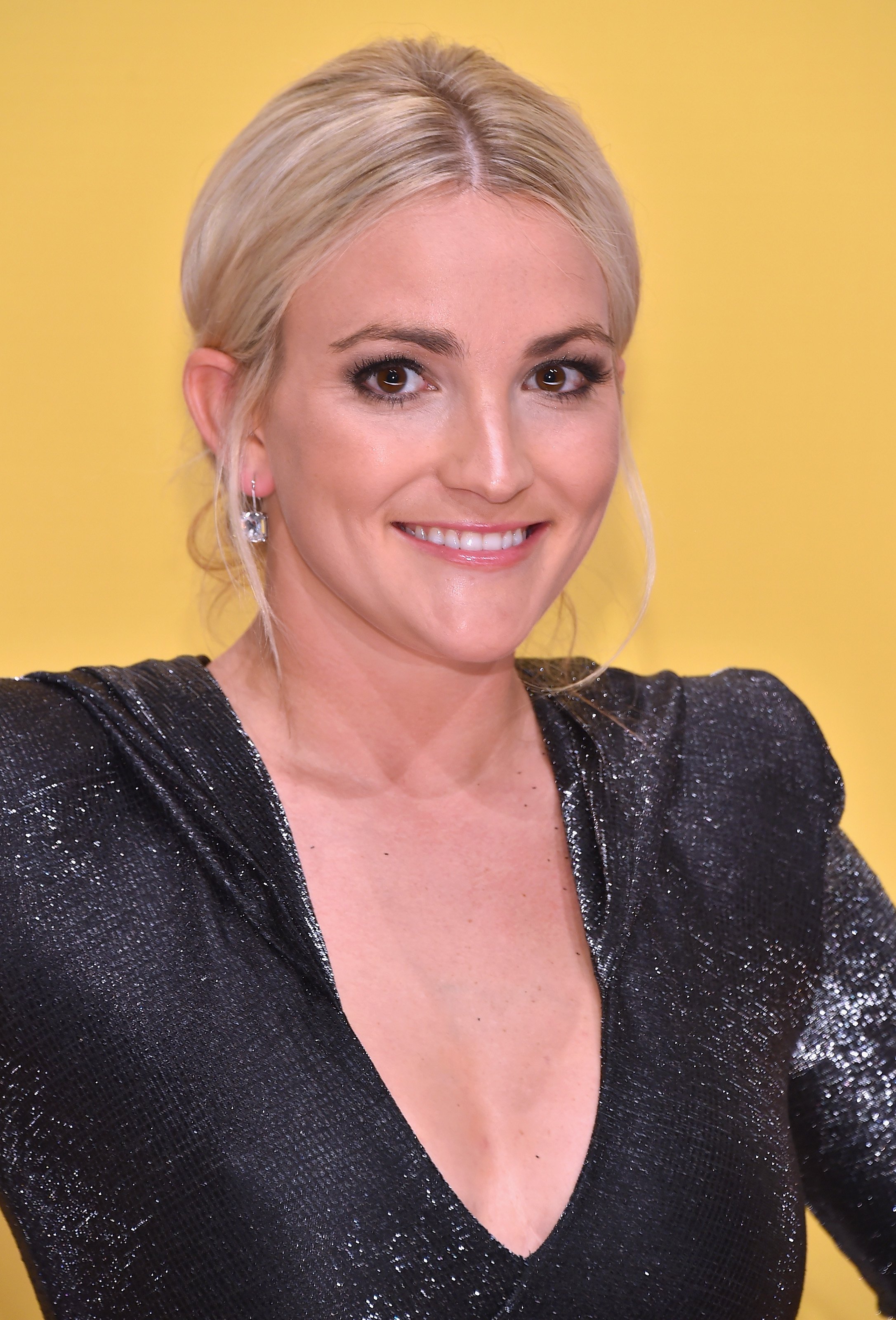 Jamie Lynn Spears on November 2, 2016 in Nashville, Tennessee | Source: Getty Images
SHE MIRACULOUSLY SURVIVED AFTER AN ATV ACCIDENT
Unfortunately, Maddie Briann Aldridge almost died when she was only eight. In February 2017, Maddie drove an ATV that flipped into a pond. The child had her seatbelt on, so Jamie Lynn and her husband, Jamie Watson, couldn't pull her out.
First responders quickly arrived at the scene, got Maddie out of the water, and took her to a nearby hospital. She was in critical condition, and her family thought they would never see her again.
Once in the hospital, doctors couldn't get any response from Maddie, so Jamie Lynn got her priest, Father Mark, into her ICU room. As soon as he read the rites and put the oil on Maddie, she "sat up and started kicking" and grabbing everything around her.
Maddie lost consciousness again, but it gave everyone hope that she was still fighting for her life. She recovered a few days later and needed only a few months to return to school and play sports. Since then, Jamie Lynn and her family celebrate the "miracle anniversary" each year.
MADDIE BRIANN ALDRIDGE LOVES HER LITTLE SISTER
Maddie Briann Aldridge's stepfather, Jamie Watson, was probably crucial in supporting Jamie Lynn during such a challenging time. The couple began dating in 2010 and tied the knot in New Orleans in 2014. In April 2018, they welcomed Maddie's sister, Ivey Joan.
Ivey might be ten years younger than Maddie, but they share a beautiful bond. Jamie Lynn confessed her youngest daughter looked up to Maddie, and the many Instagram posts showing the sisters spending quality time together prove it.
MADDIE BRIANN ALDRIDGE PLAYS SOFTBALL
Coming back to Maddie, Jamie Lynn once described her as a straight-A high school student who kept a 4.0 GPA throughout her final middle-school year. If that wasn't impressive enough, she is also a talented softball player.
Apart from her impressive school life and softball skills, she has also appeared on TV.
In July 2022, Maddie's softball team, the Louisiana Swarm, won the 2022 World Series in the 14-and-under category. Maddie was chosen the MVP of at least one game, and her team was undefeated the entire tournament.
It is essential to point out that Maddie has no public social media accounts. Luckily, her mom always supports her from the stands, and she shares photos and videos of her accomplishments on her official Instagram account.
MADDIE BRIANN ALDRIDGE GRADUATED MIDDLE-SCHOOL
In May 2022, Jamie Lynn proudly shared with her over 2 million Instagram followers that Maddie Briann Aldridge graduated middle school and was about to start a new chapter as a high-school student.
Jamie Lynn's Instagram carousel showed Maddie posing with her diploma and every family member, including her little sister, mom, and stepfather. Britney Spears was nowhere to be seen.
SHE HAS APPEARED ON TV SHOWS
Maddie Briann Aldridge's life has been nothing short of a roller coaster, and apart from her impressive school life and softball skills, she has also appeared on TV.
In 2018, she and her mother appeared on "Double Dare," Nickelodeon's revival of the popular game show from the 1990s. They won $15,000 and donated it to Children's Hospital of New Orleans, the healthcare center that treated Maddie following her ATV accident.
Maddie Briann Aldridge also had a small part in the short film "Jamie Lynn Spears & Chantel Jeffries: Follow Me," where she portrayed a potential Zoey. It is still too soon to tell if Maddie will follow in her mom's footsteps or stick to her promising sports career, but she is getting ready to conquer the world.
Please fill in your e-mail so we can share with you our top stories!
The information in this article is not intended or implied to be a substitute for professional medical advice, diagnosis or treatment. All content, including text, and images contained on news.AmoMama.com, or available through news.AmoMama.com is for general information purposes only. news.AmoMama.com does not take responsibility for any action taken as a result of reading this article. Before undertaking any course of treatment please consult with your healthcare provider.