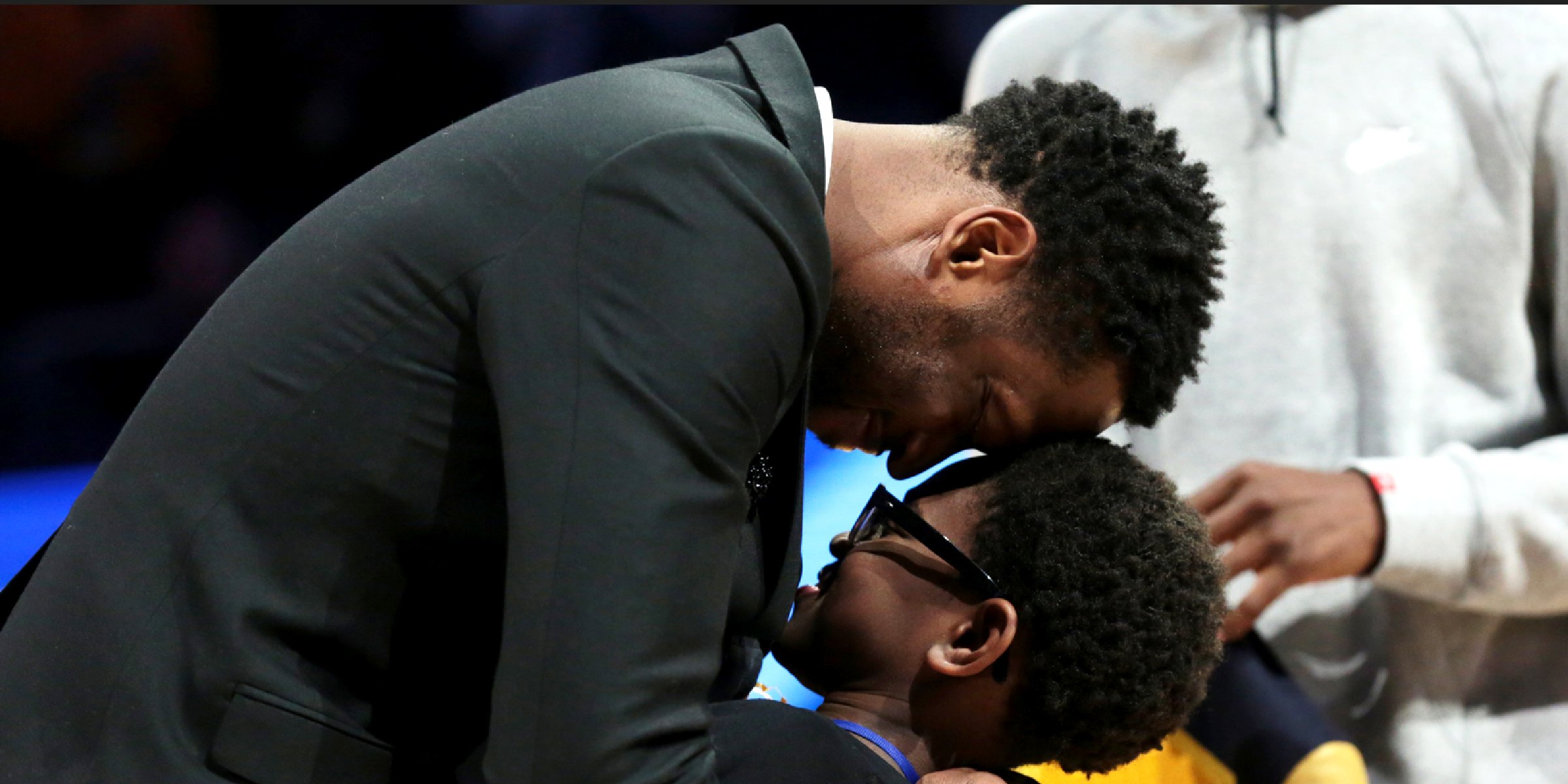 Getty Images
Xavier Zechariah Wade – The Life of NBA Star Dwyane Wade's Youngest Son

Xavier Zechariah Wade is known as NBA star Dwyane Wade's youngest son. The 8-year-old's birth caused his involvement in a complicated situation that included his current stepmom.
Xavier Zechariah Wade was born when his father Dwyane Wade was in a break from his then long-time girlfriend Gabrielle Union, now his wife.
Because of the complicated situation that the NBA star's youngest son was born into, his parents have tried their best to protect him from the spotlight.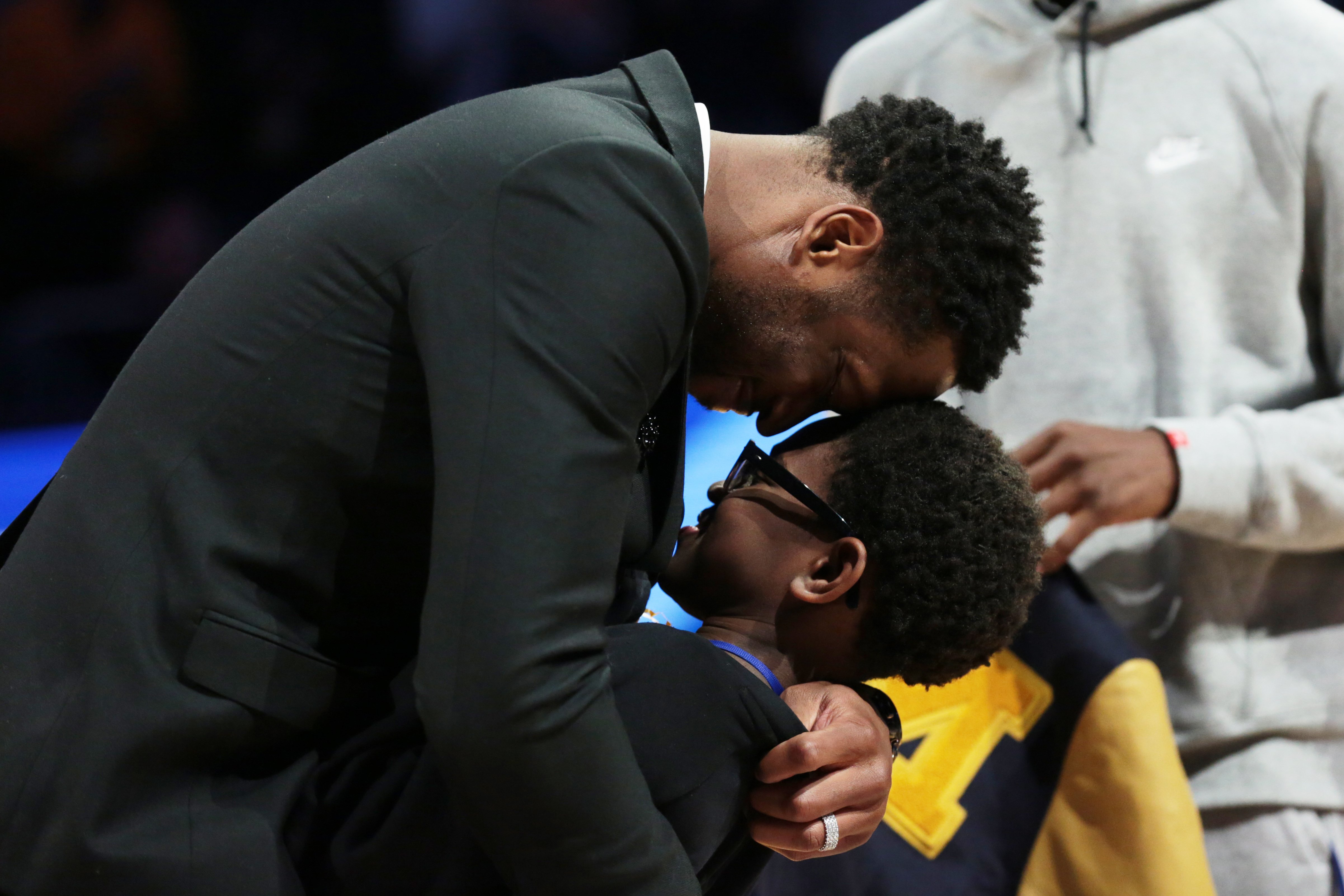 Dwyane Wade embraces his son Xavier during a game between the Marquette Golden Eagles and the Providence Friars on January 20, 2019, in Milwaukee, WI. | Source: Getty Images
So besides being the son of one of the most well-known NBA players around and how he came to the world, who is Xavier Zechariah Wade?
WHAT WE KNOW ABOUT XAVIER ZECHARIAH WADE
Xavier was born on November 10, 2013, at Cedars Sinai in Los Angeles. His father, Dwyane Wade, announced the birth of his youngest son a month after he was born.
While Xavier was born into a complicated situation where he arrived while his father was temporarily separated from Gabrielle Union, Dwyane was still excited about his arrival.
After a press conference in 2014, Dwyane confirmed that he had a newborn and the circumstances surrounding his birth. He expressed how during a time when he was on a break with Gabrielle, and both of them were hurting, a blessing came into his life in the form of a healthy new son.
The NBA star called his son "a blessing" and said the most important thing to him was to be a great father. He also said he's always tried to be essential to his kids' lives and would continue to be after Xavier's birth.
Xavier is usually seen with his father when he's celebrating his birthday; the father and son were together on his fourth birthday in 2017. The little one had a Fortnite party with his friends and family and had a great time, although his father, Dwyane, looked awkward.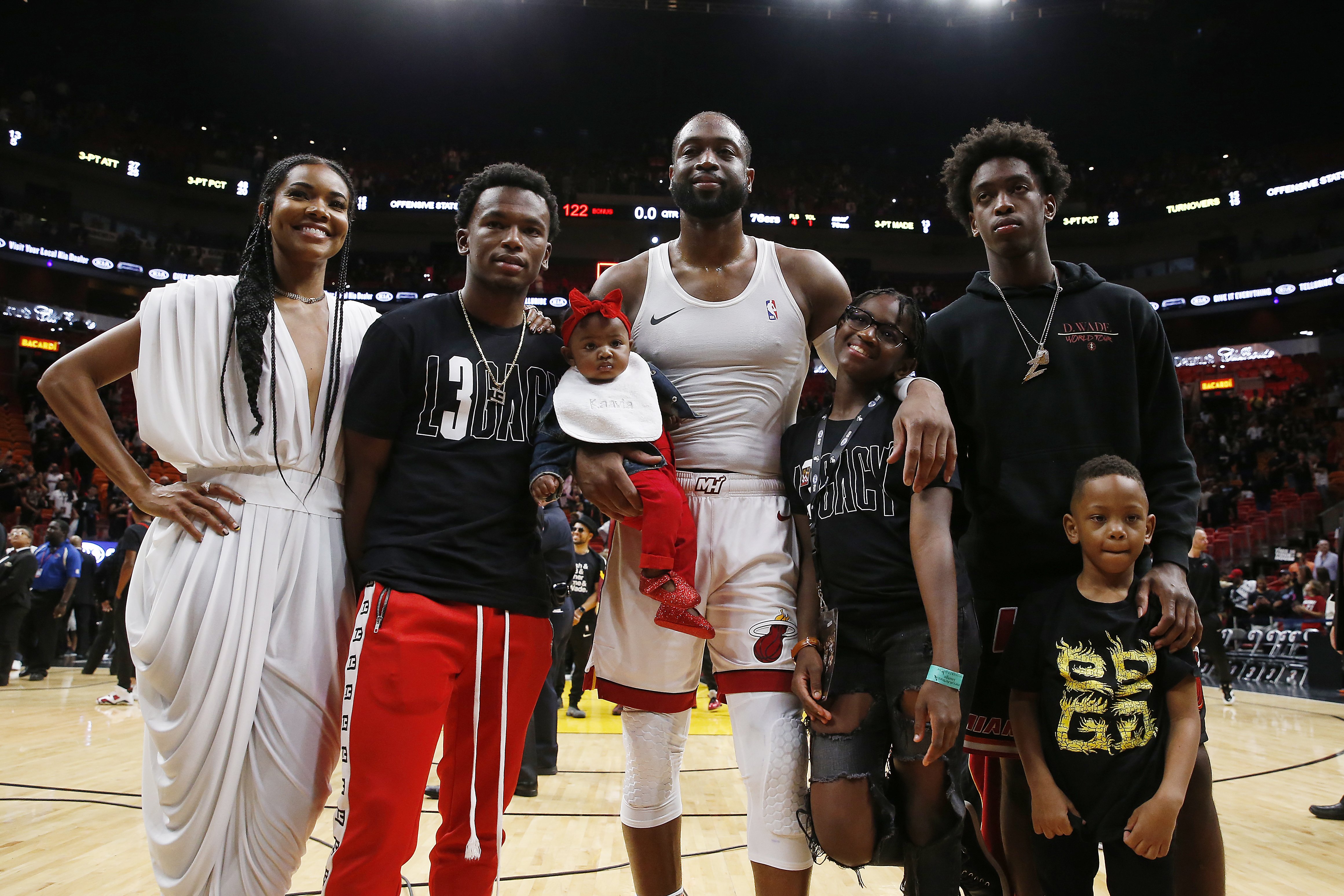 Dwyane Wade with his wife, Gabrielle Union, nephew, Dahveon Morris, and children, Kaavia James Union Wade, Zaire Wade, Xavier Wade and Zion Wade after his final career home game at American Airlines Arena on April 09, 2019 in Miami, Florida. | Source: Getty Images
In 2018, Xavier had a Black Panter-themed party for his fifth birthday. His dad was also present and even snapped pictures of them together, which he shared on his Instagram Stories.
He doesn't appear much on his father's social media because he's the only one who doesn't live with him. However, he did attend his dad's last game.
According to his Instagram bio, Xavier likes to be called X. He's very active on social media, and according to his posts, he seems to like playing basketball and swimming.
He has a close relationship with his grandfather, with whom he likes to play golf and is very supportive of his brothers.
WHO IS XAVIER WADE'S MOTHER, AJA METOYER?
Xavier's mother, Aja Metoyer, was unknown before the story of her son's birth and who his father was when the news came out in 2013. The 38-year-old is a mother of three; her kids are Xavier Wade, Aniya Wayans, her oldest child, and Amara Wayans. Her daughters' father is well-known actor Damon Wayans Jr.
According to Aja, she and Damon were childhood friends; they had known each other since she was 12. Aja said Damon was her first love, and Damon's sister and her brother got married and considered him family.
However, after their separation, the couple was not on good terms. Damon once said that he and Aja have "nothing to do with each other except for co-parenting." Damon further noted that his only concern was his daughters and that they didn't get hurt.
The former couple even had a legal battle over custody of their kids. In 2018, Damon filed court documents to get primary custody of their daughters, claiming that their mother was not prioritizing their education as they were "habitually absent" or tardy to class.
He said this affects their kids' education and life at home. The actor further said Aja "puts her own needs before those" of the children.
Aja's relationship with Dwyane has been different, even after breaking up. She defends Dwyane from the online drama, always stating what a good father he is. The 38-year-old prefers to keep his relationship with their son more private because it's already too exposed.
Aja became a reality TV star after she appeared on VH1's Basketball Wives in 2017. She's also a model, internet sensation, and TV personality.
GABRIELLE UNION WAS "DEVASTATED" BY XAVIER WADE'S BIRTH
Xavier's birth came just six months before Gabrielle got engaged. Dwyane expressed that telling Gabrielle that he had a child with someone else was the hardest thing he ever had to do.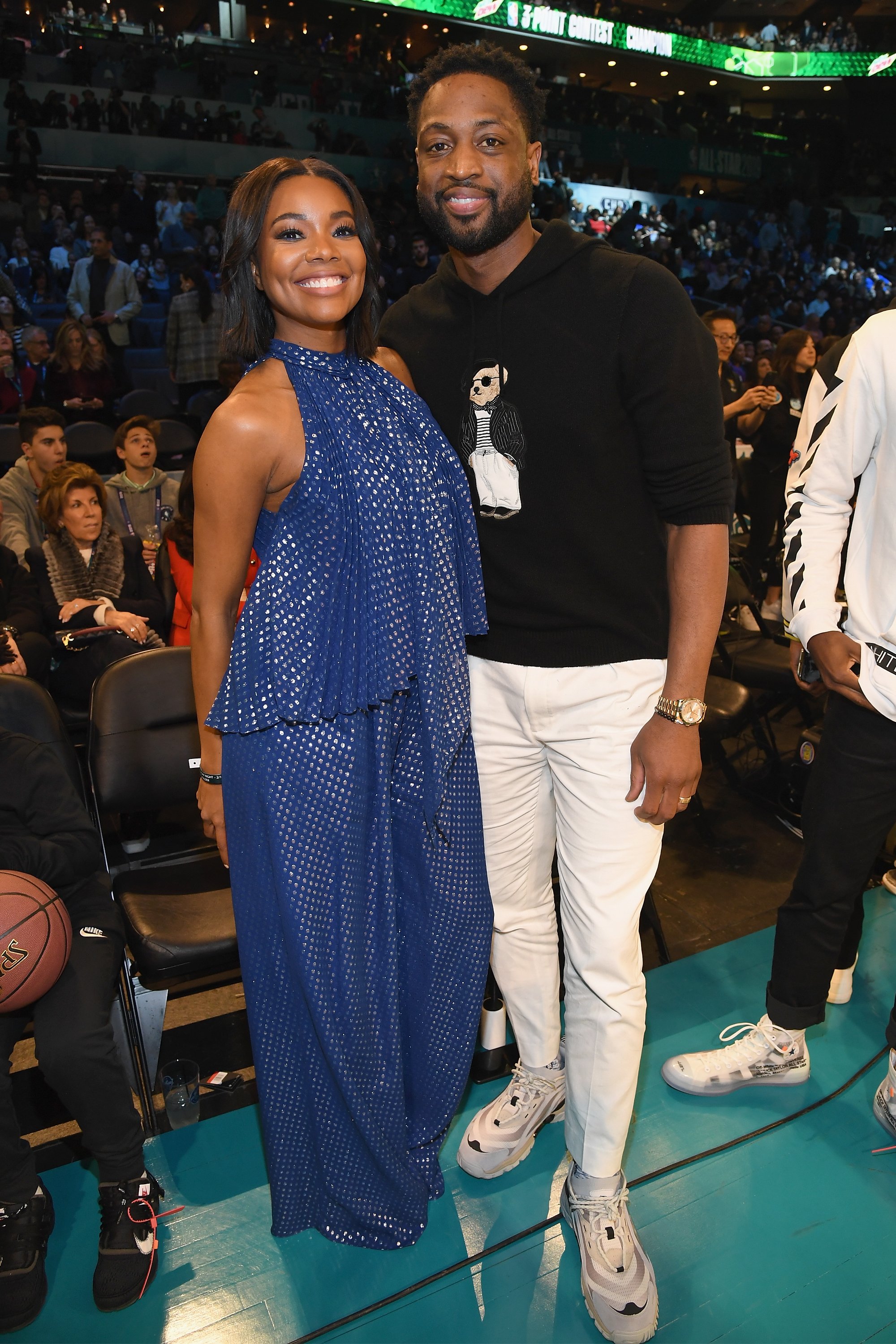 Gabrielle Union and Dwyane Wade attend the 2019 State Farm All-Star Saturday Night on February 16, 2019, in Charlotte, North Carolina. | Source: Getty Images
Gabrielle also revealed how devastated she was when she found out. She said Dwyane had a child so easily while she was unable to; left her soul "shattered into fine dust scattering in the wind."
She had talked before about the problems she had conceiving a child. The 49-year-old had previously revealed that she had had eight or nine miscarriages.
Gabrielle said she and Dwyane did much better after she found out about the pregnancy and had gone to therapy.
DWYANE WADE FOUND IT 'CHALLENGING' NOT TO LIVE WITH XAVIER
Unlike his other kids, Dwyane doesn't stay with Xavier. He said that this could sometimes be challenging; however, he tries to ensure that it doesn't become a burden for his son.
The doting dad wants to ensure his son knows he's always loved. Dwyane Wade also said he tries to learn about things his son is into, like Fortnite. This is so that he can connect with Xavier and talk about something he loves.
Please fill in your e-mail so we can share with you our top stories!