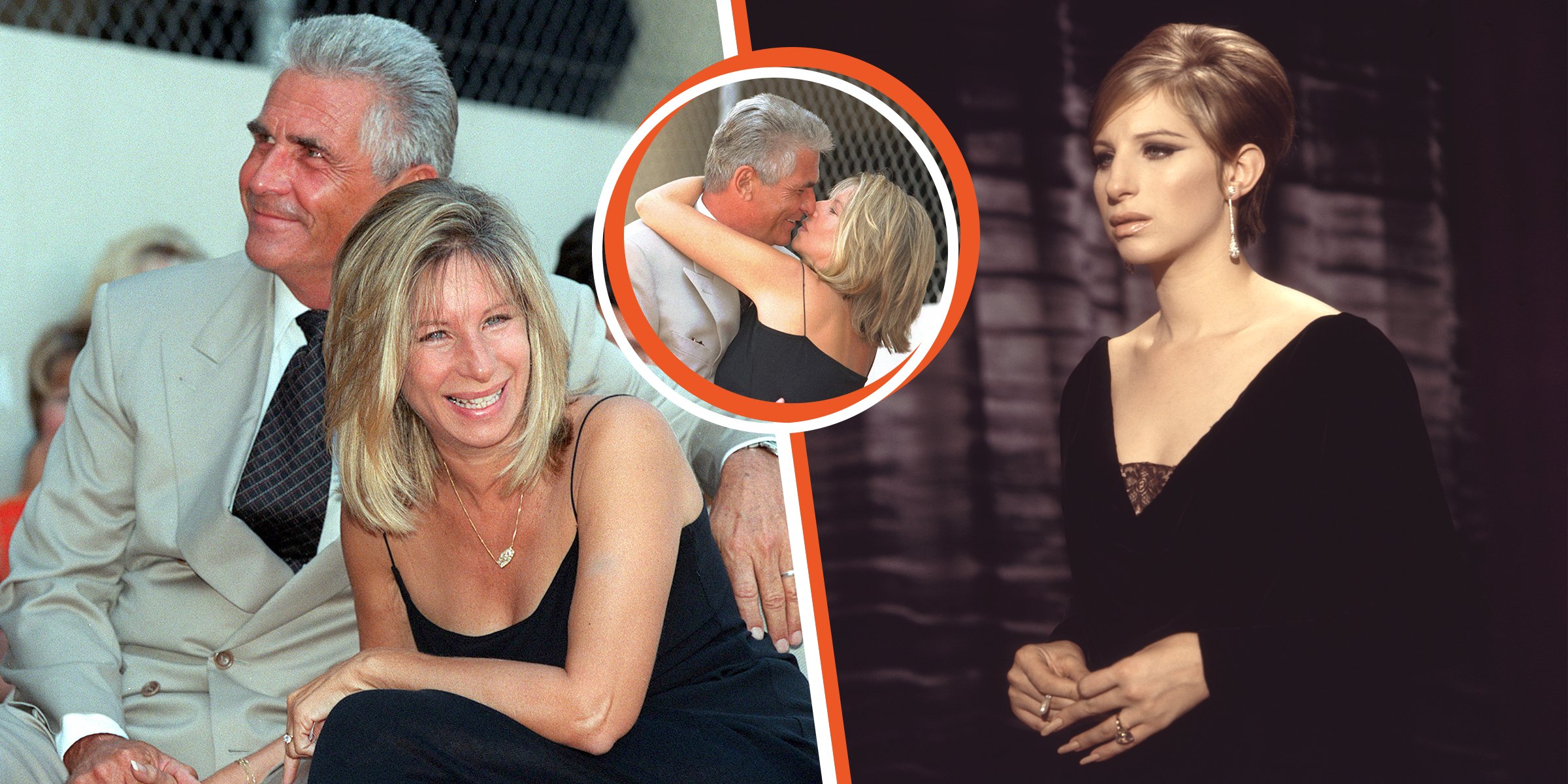 Getty Images
Barbra Streisand Found True Love with James Brolin at 55 after Famous Ex Left Her for Another Star

Although Barbra Streisand was known for her hard-as-nails personality, the actress was a romantic underneath and would do anything for her man. However, the singer was utterly crushed when her actor boyfriend left her to remarry his ex-wife.
When actor Don Johnson met singer Barbara Streisand at his Christmas party in Red Mountain near Aspen, the pair hit off instantly. Their immediate connection surprised many people partly because they were both known for their egos.
Barbra, eight years older than Don, had a reputation for being very strict, while Don was stubborn. The fact that despite their reputations, they seemed to be interested in each other was a marvel.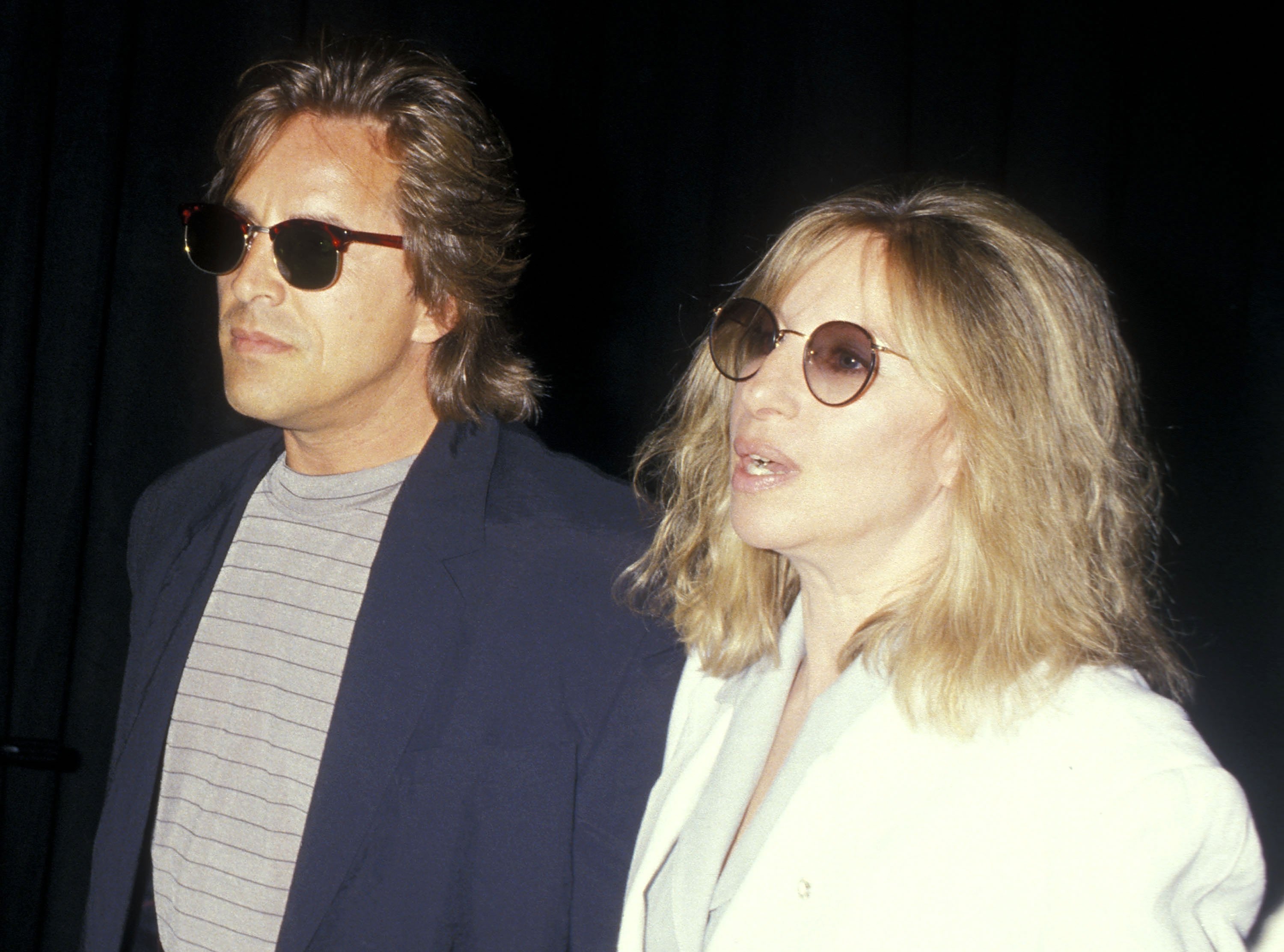 Don Johnson and Barbra Streisand attend the 14th Annual NATO/ShoWest Convention on February 24, 1988, at Bally's Hotel & Casino in Las Vegas, Nevada. | Source: Getty Images
After their first encounter, the couple made their first official appearance looking all loved up and holding hands at the Tyson-Holmes boxing match. Afterward, the singer invited him to her Malibu home, where Don was treated to a spaghetti dinner with lobster and garlic sauce specially prepared by her Korean chef.
The actor stayed for about four hours before leaving around midnight. The couple then made appearances at a Lakers-Sonics basketball game and a movie industry awards ceremony in Las Vegas.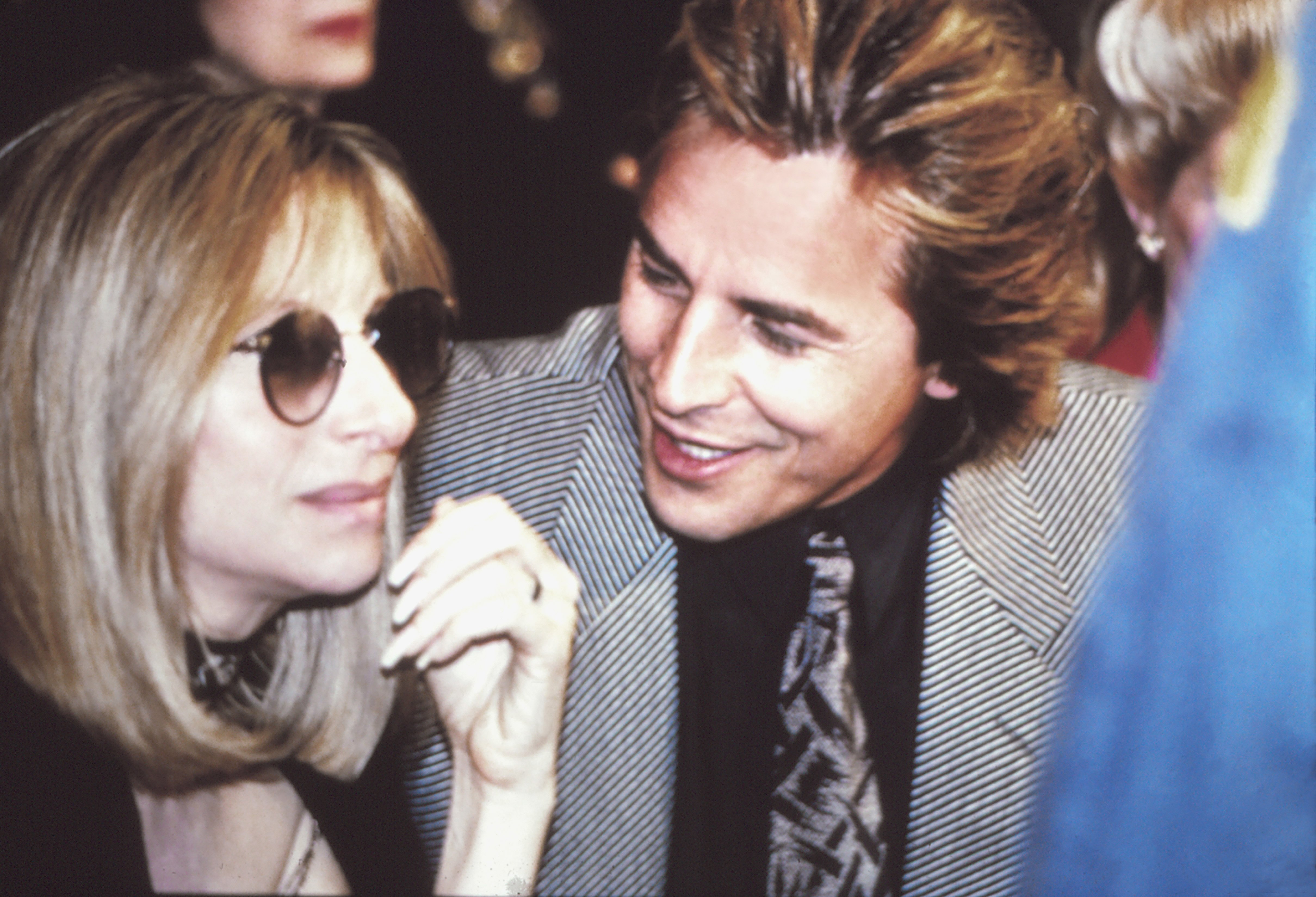 Barbra Streisand and Actor Don Johnson ringside at Tyson vs Holmes Convention Hall in Atlantic City. | Source: Getty Images
Despite her hard-as-nails reputation, Barbra was known for falling head over heels in love, and she would do anything for her man. Although they seemed like an odd couple, Don was also in awe of the singer.
Barbra was also helping Don with some Hollywood connections, and the couple looked like they had something serious and long-term in the works. There were even talks of a marriage between the lovebirds. However, that never happened because Don made a surprising U-turn.
DON LEAVES BARBRA TO REMARRY HIS EX-WIFE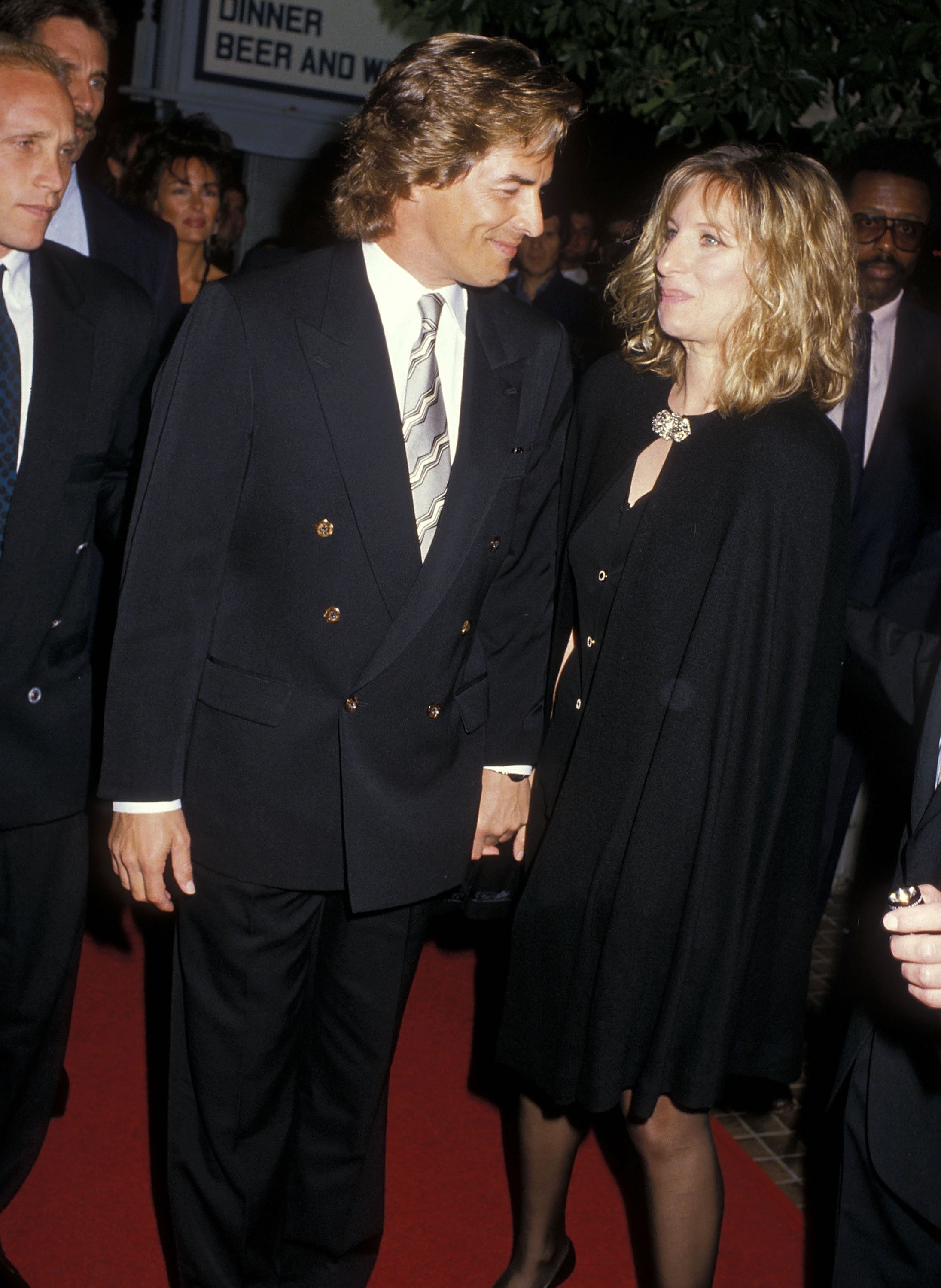 Actor Don Johnson and Barbra Streisand attend the "Sweet Hearts Dance" Westwood Premiere at the Avco Centre Cinemas in Westwood on September 18, 1988. | Source: Getty Images
Don and Barbra's relationship looked like something out of a romance novel. This is because they were so smitten with each other.
She even recorded the song "Till I Loved You," a duet with Don, which got her panned by critics. But who cares? She was in love and could do what she wanted. According to a longtime friend of the singer:
"She was crazy about the guy, absolutely nutsy, and why not? Don was different from the others. He was the only guy she couldn't give anything to."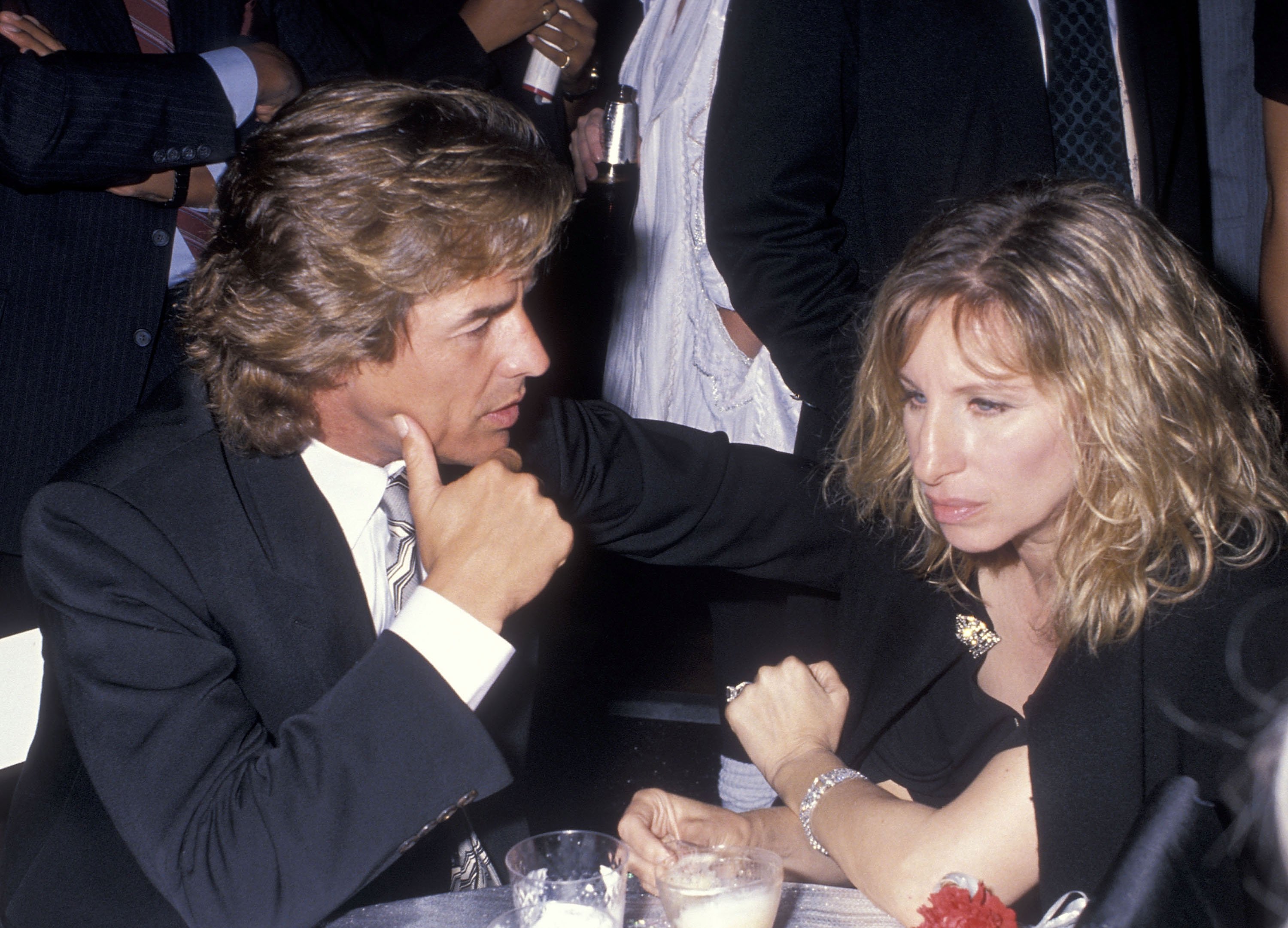 Don Johnson and Barbra Streisand attend the "Sweet Hearts Dance" Westwood Premiere on September 18, 1988, at the Avco Centre Cinemas in Westwood, California. | Source: Getty Images
However, everything was not as it seemed. Observers in Aspen, where Don had lived, noted that while the actor was dating Barbra, he was also in a relationship with someone else.
On some weekends, Don would host Barbra in his house; other weekends, the actor would be spotted with another fair young lady, a girlfriend no one knew. Nonetheless, Barbra persisted with the relationship and even contemplated buying a $1 million apartment couple of blocks away from Don's house.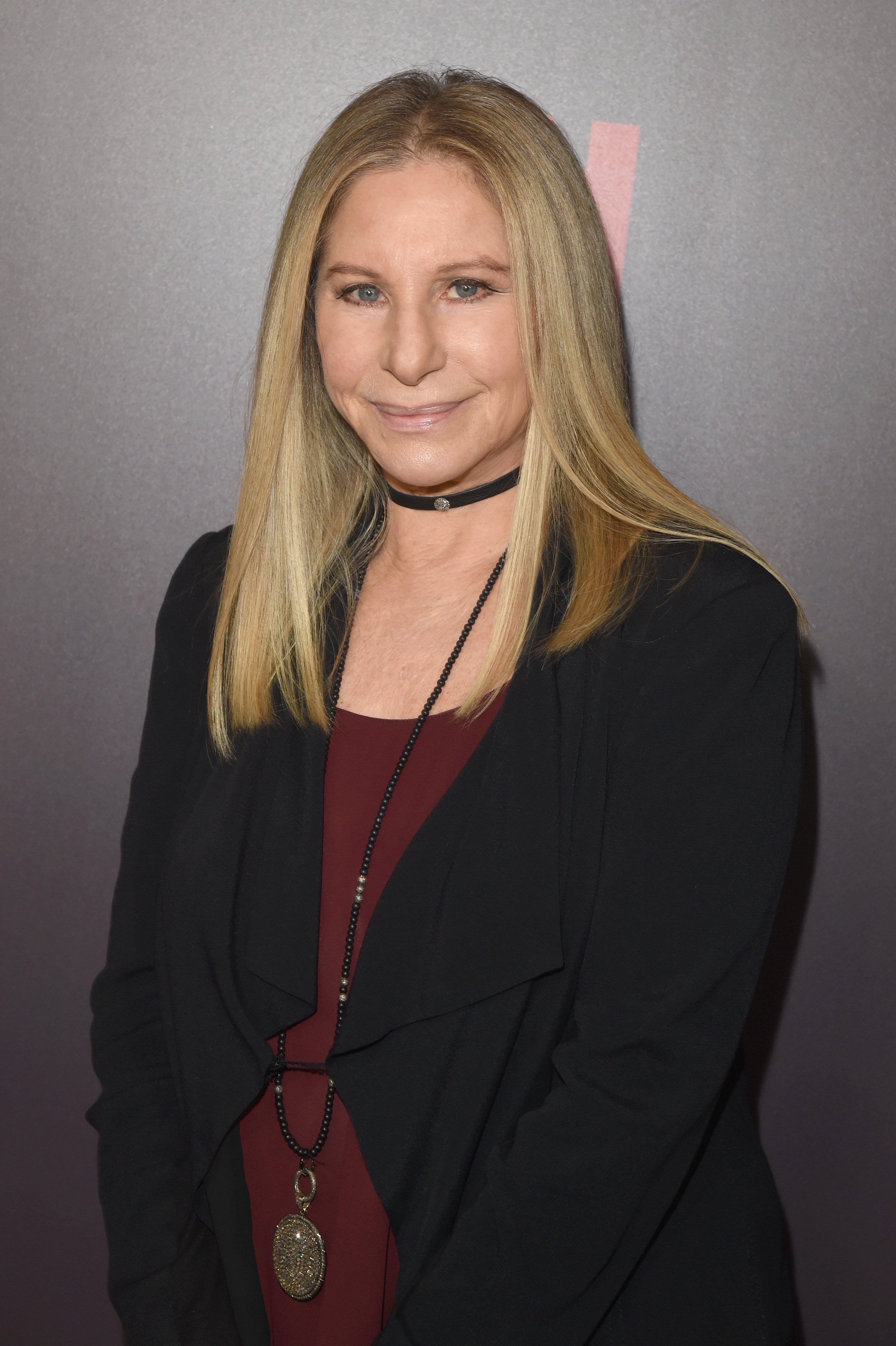 Barbra Streisand attends a show with Jamie Foxx In Conversation At Netflix's FYSEE at Raleigh Studios on June 10, 2018, in Los Angeles, California. | Source: Getty Images
Yet, months into their relationship, Don had rekindled his relationship with actress Melanie Griffith. The pair met when the actor was 22, and she was 14. Melanie fell instantly in love with him, and he with her. At age 15, she moved in with him in a rented Laurel Canyon home.
The pair got engaged on Melanie's 18th birthday and tied the knot in 1976. However, that marriage lasted less than a year, and the two parted ways.
After years of working their ways up in Hollywood and another marriage, Don and Griffith rekindled their relationship while the actor was also dating Barbra.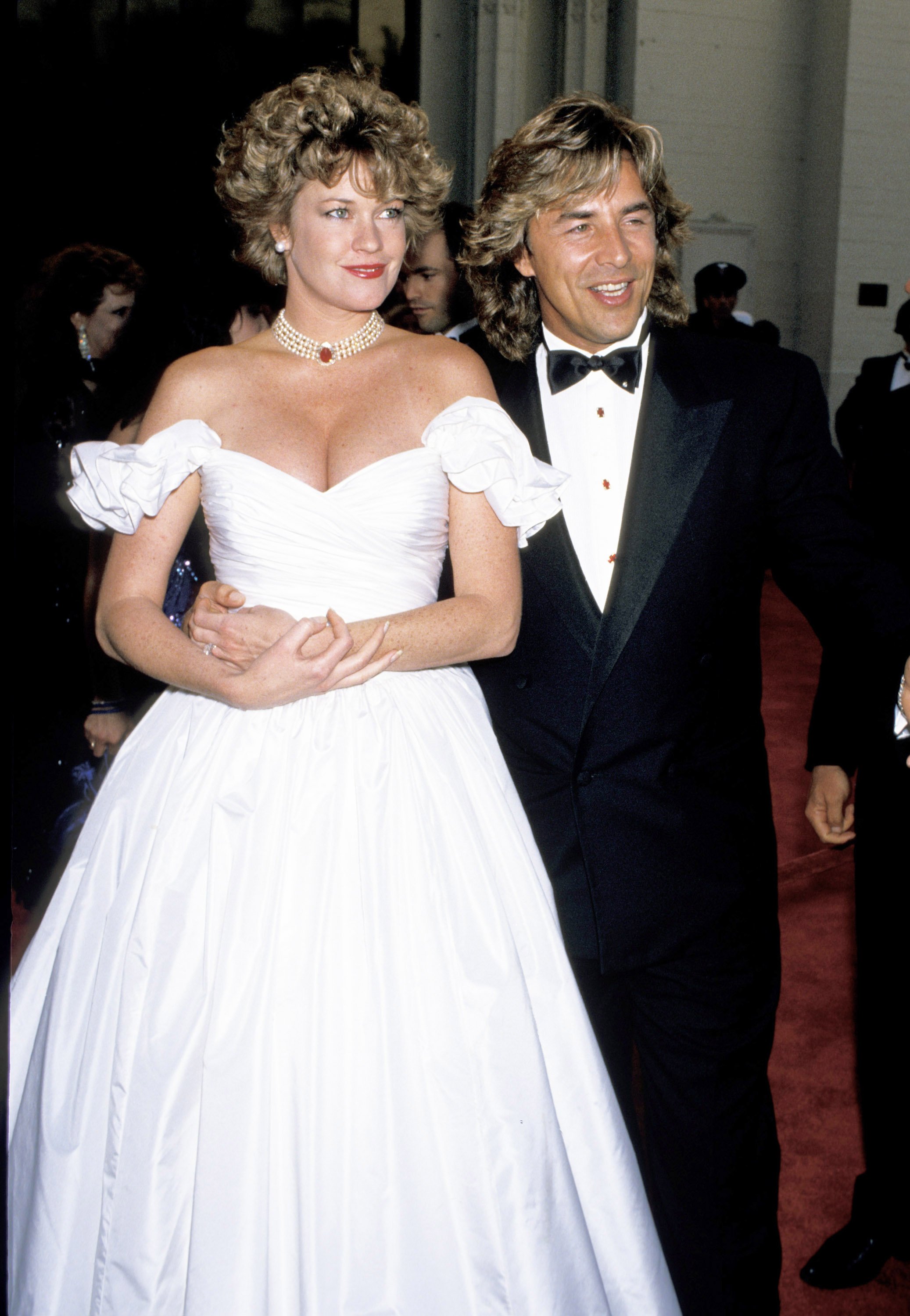 Melanie Griffith and Don Johnson were spotted in Los Angeles during 61st Annual Academy Awards - Arrivals at Shrine Auditorium. | Source: Getty Images
Don was going between Barbra and Melanie for a while, but he ended weeks of speculation when, on Valentine's day, he and Melanie announced they were expecting a baby.
To top that off, he also proposed to Melanie with a four-carat diamond ring. According to reports, Melanie had wanted to have Don's baby for a long time, and the couple was so happy it would finally happen. Don's relationship and engagement with Melanie left Barbra, who had fallen deeply in love with him, very, very crushed.
FATEFUL BLIND DATE FOR BARBRA AND JAMES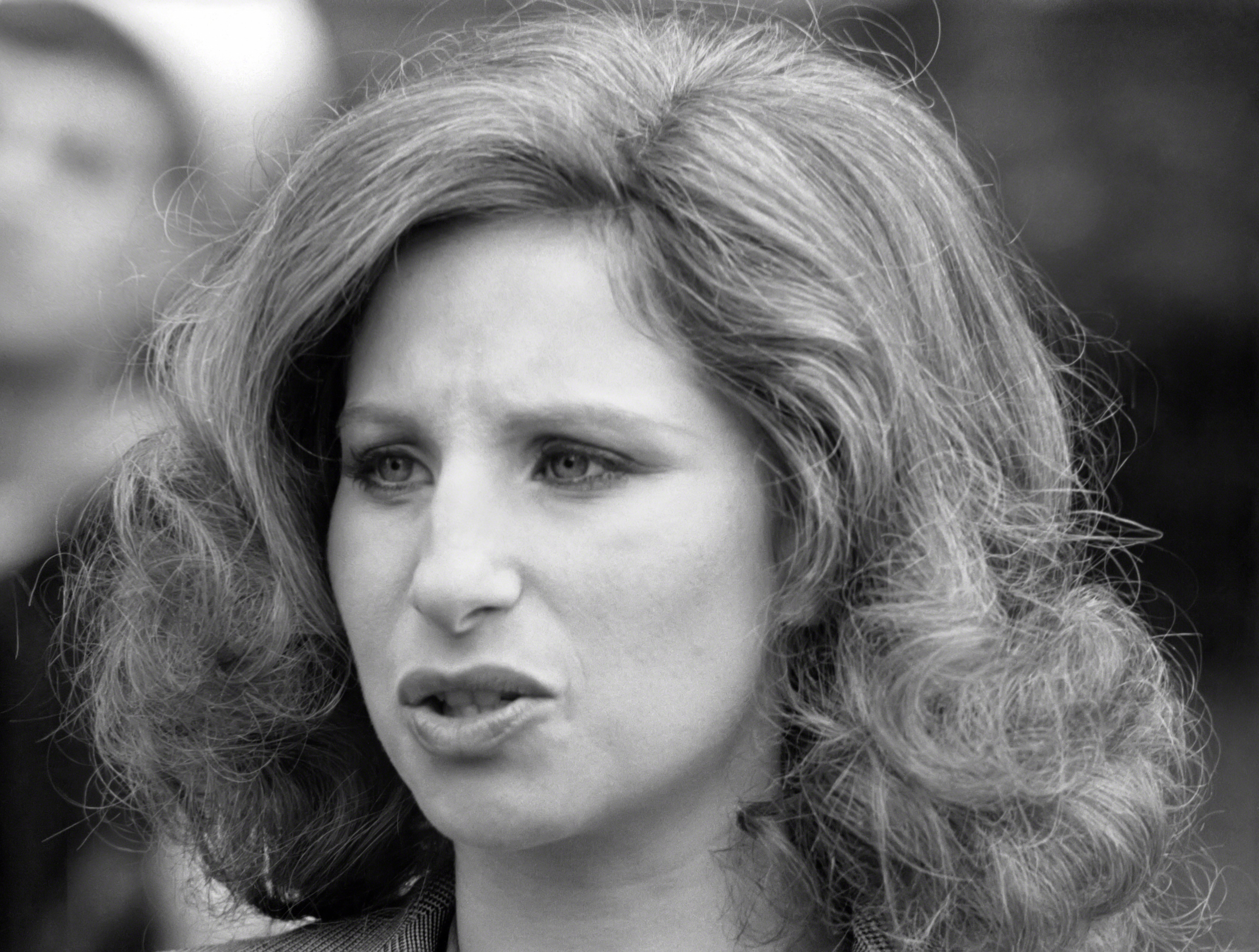 Barbra Streisand in New York City. | Source: Getty Images
Six years after Don Johnson broke her heart, Barbra was set up on a blind date by her godchildren's mother, Christine Peters. Christine told Barbra, 55, about James Brolin and how she felt both of them would like each other.
However, the singer was not convinced, citing her busy schedule as one thing that might hinder any relationship. James had seen her twice before, at a luncheon and the Oscars, and was impressed by the singer.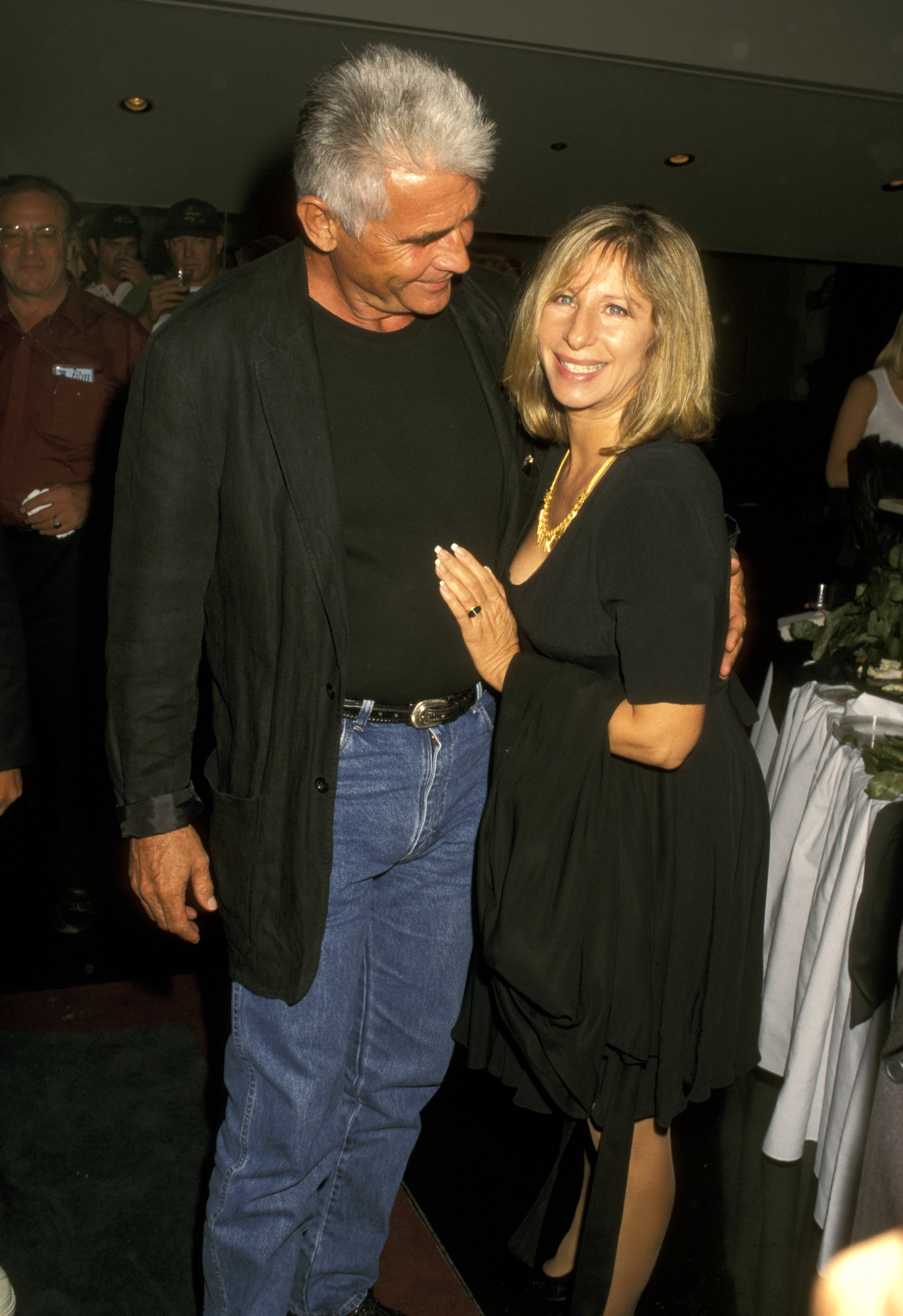 James Brolin and Barbra Streisand during the Screening of "My Brother's War" at Hitchcock Theater in Los Angeles. | Source: Getty Images
Barbra agreed to meet him at a dinner party, and with no expectations, she told her editors to wait that she would leave the dinner and rejoin them. Barbra expected a man with brown hair and beards, but when she laid eyes on James, his head was clean-shaven, and he had no beards.
James had recently shaven most of his hair, stopped dyeing the grey, and went natural. The singer subsequently walked over to him, placed her hands on his head, and asked what happened to his hair.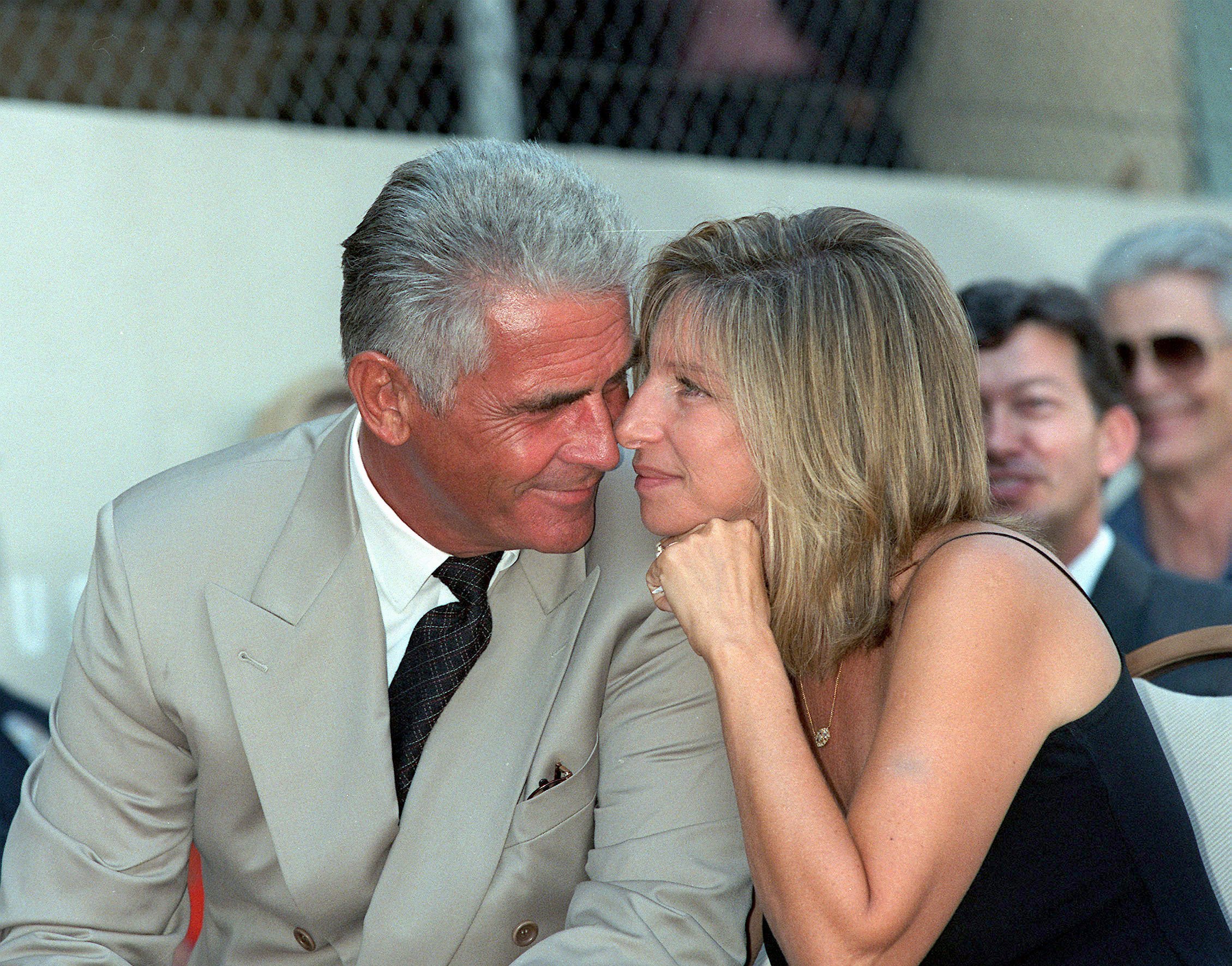 James Brolin and Barbra Streisand during the ceremony. | Source: Getty Images
Although it took the singer a few days to figure out James was the love of her life, the latter knew immediately she asked him about the hair. They were interested in each other, and Barbra had to call her editors because she would not be returning.
While James was on set filming a movie in the Philippines, he spent almost all his money calling Barbra in America. By the time he got back, the two had gotten closer. On July 1, 1998, two years after they were set on a blind date, Barbra and James exchanged marital vows.
SECRETS OF BARBRA AND JAMES' LONG-LASTING MARRIAGE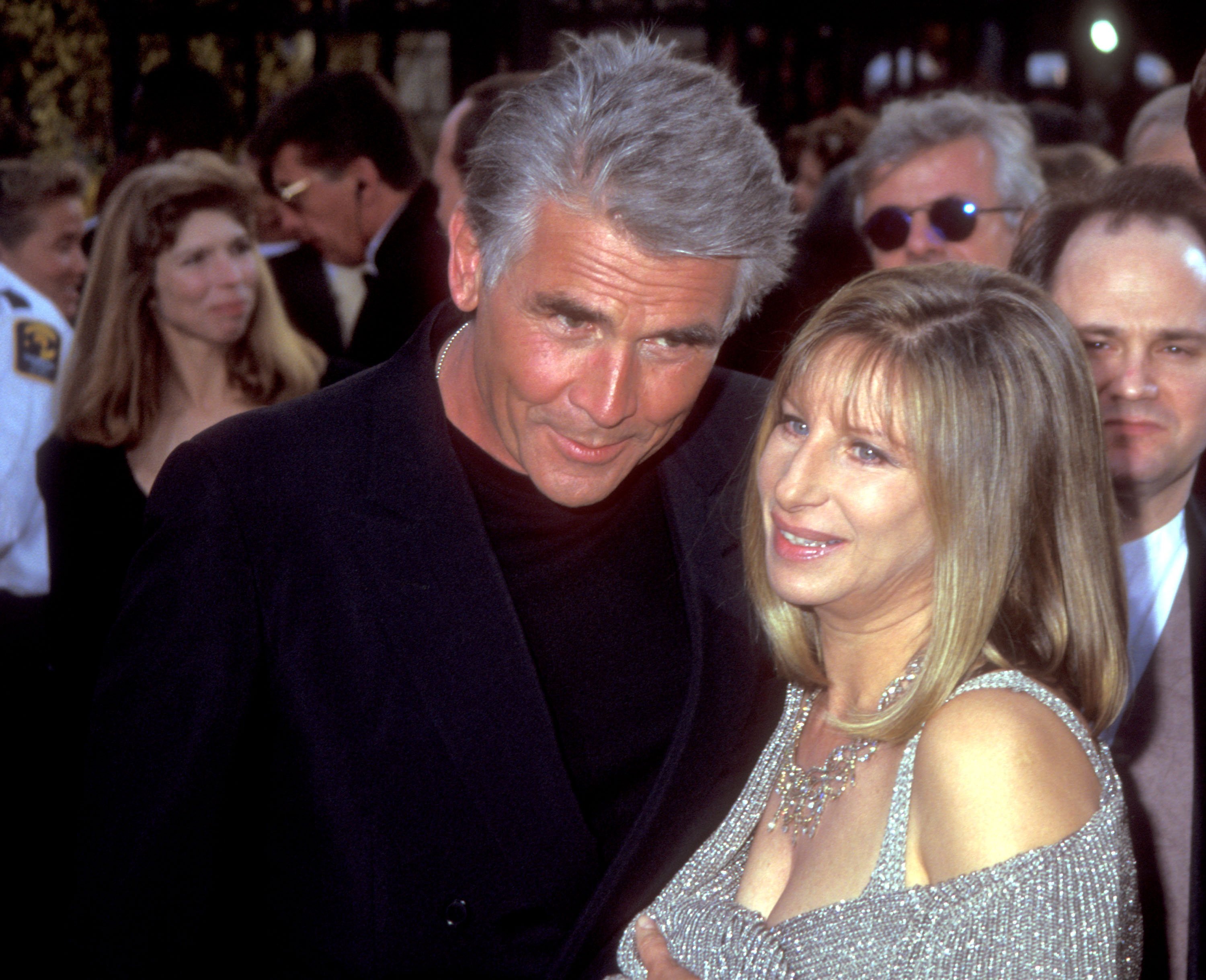 James Brolin and Barbra Streisand during The 69th Annual Academy Awards - Arrivals at Shrine Auditorium in Los Angeles. | Source: Getty Images
Barbra and James have been happily married for over two decades, like a century in Hollywood. The actor revealed that knowing how to negotiate is a primary reason they have lasted so long together.
In cases where they cannot come to a common ground, the couple would call someone else and ask their opinion, and also, kindness and listening to each other help very much. Other times a visit from a marriage counselor help them sort out their differences.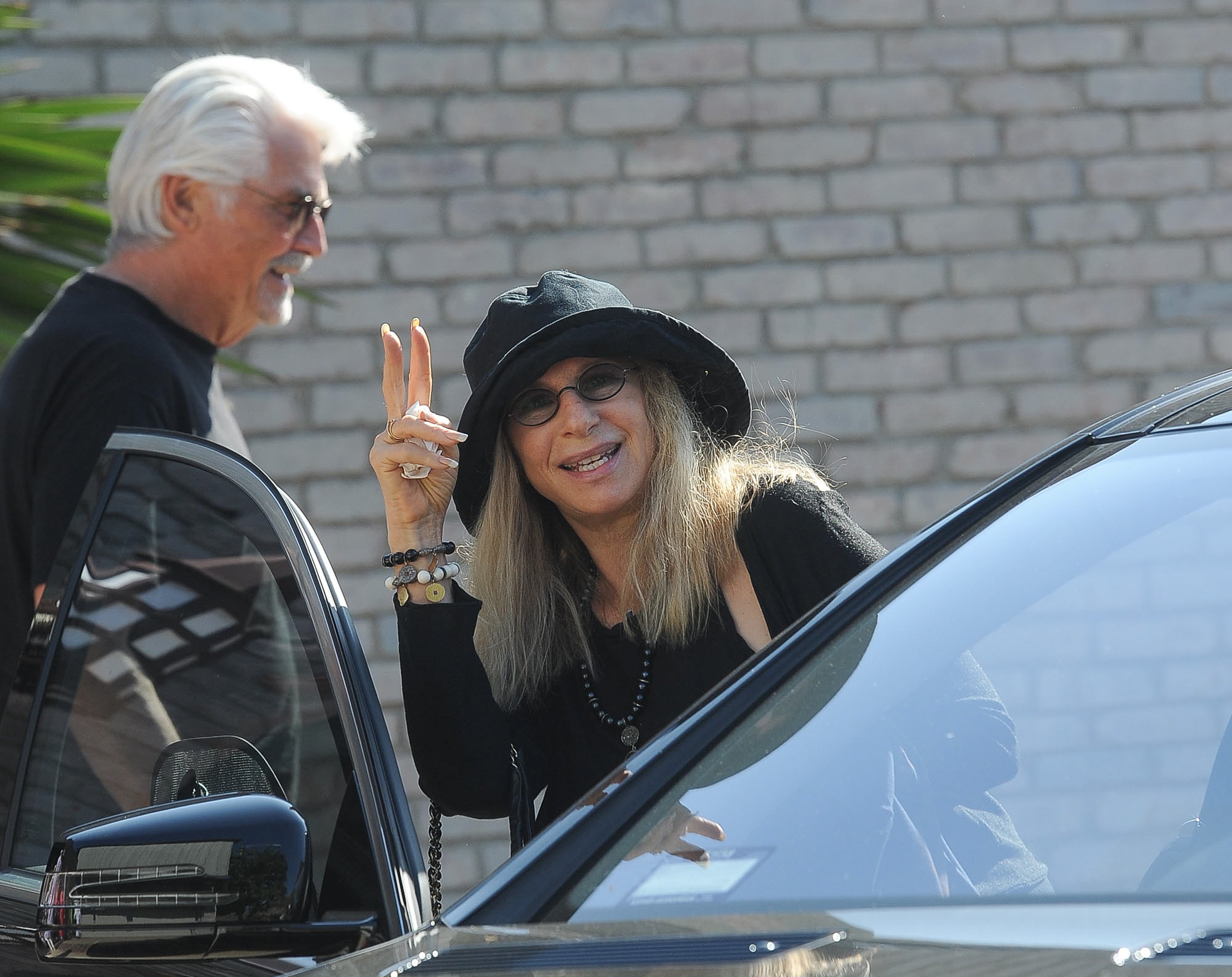 Barbra Streisand and James Brolin are seen in Los Angeles, California. | Source: Getty Images
During the COVID-19 lockdown, the couple's relationship grew stronger. In contrast to couples whose relationship deteriorated, James and Barbra fell in love all over again with one another.
The couple also loves giving each other surprises once in a while. Sometimes, James would buy her a piece of jewelry; other times, food that she otherwise would not buy herself.
During her 80th birthday, Barbra flat out asked for a Cartier watch as a present, and James got it for her. According to the actor, everything between them is perfect.
Please fill in your e-mail so we can share with you our top stories!