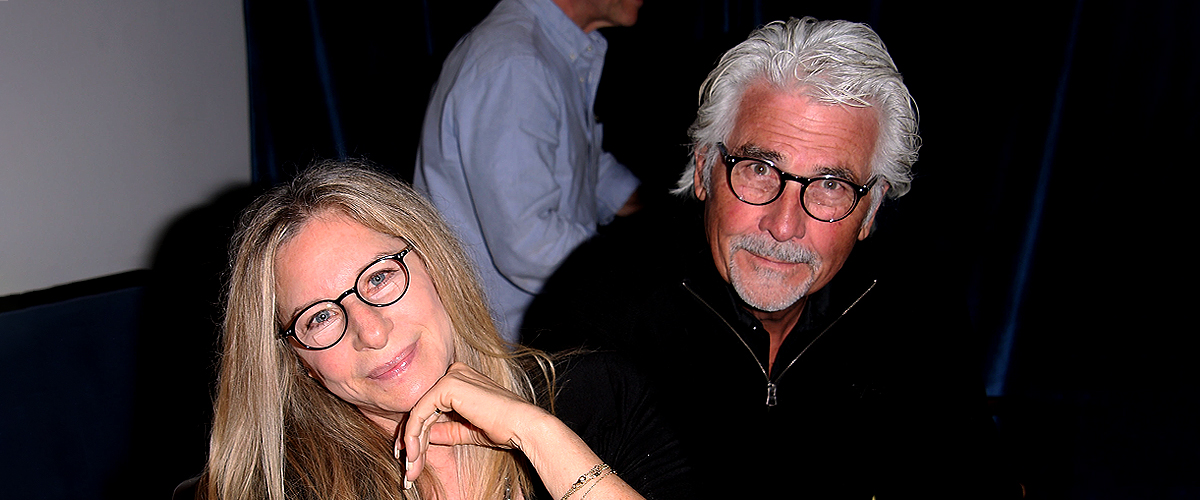 GettyImages
Inside Barbra Streisand and James Brolin's Long-Lasting Marriage
Barbra Streisand and James Brolin are one of the few long-lasting couples in the entertainment industry, and for them, the key to a happy marriage is that they're "the best of friends." Here's a look inside their love story.
Barbra Streisand and her actor husband James Brolin had faced love disappointments before they met in 1996.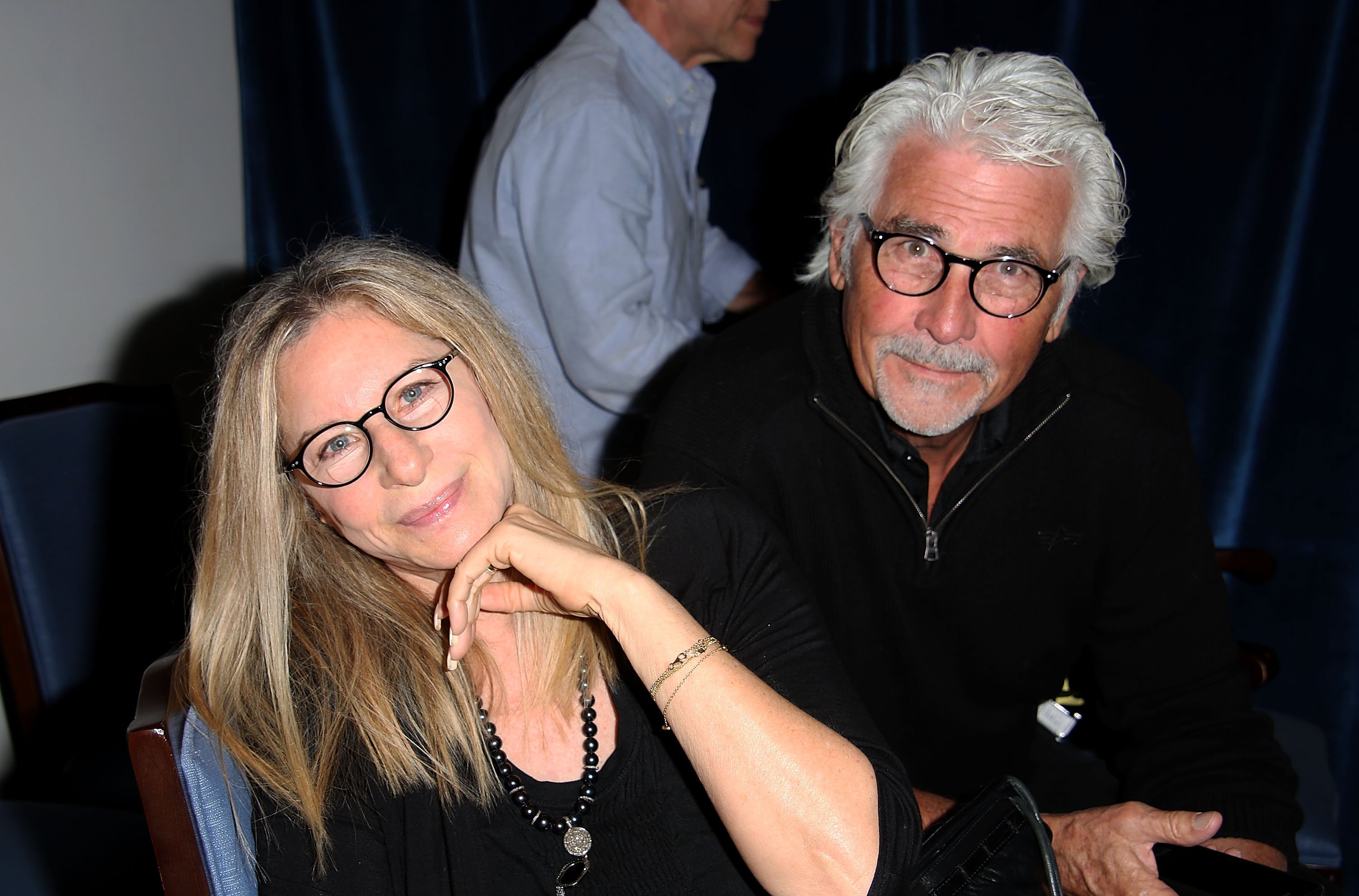 Barbra Streisand and James Brolin attend the "And So It Goes" premiere at Guild Hall on July 6, 2014 | Photo: GettyImages
She had been married to actor Elliott Gould — with whom she shares son Jason Gould — from 1963 to 1971.
James, on the other hand, was married twice: first to Jane Cameron Agee, with whom he shares daughter Jess and son Josh — and then to Jan Smithers from 1986 to 1995, with whom he has daughter Molly.
Streisand, who was 54 at the time, had embraced the life of a single woman "without being in despair."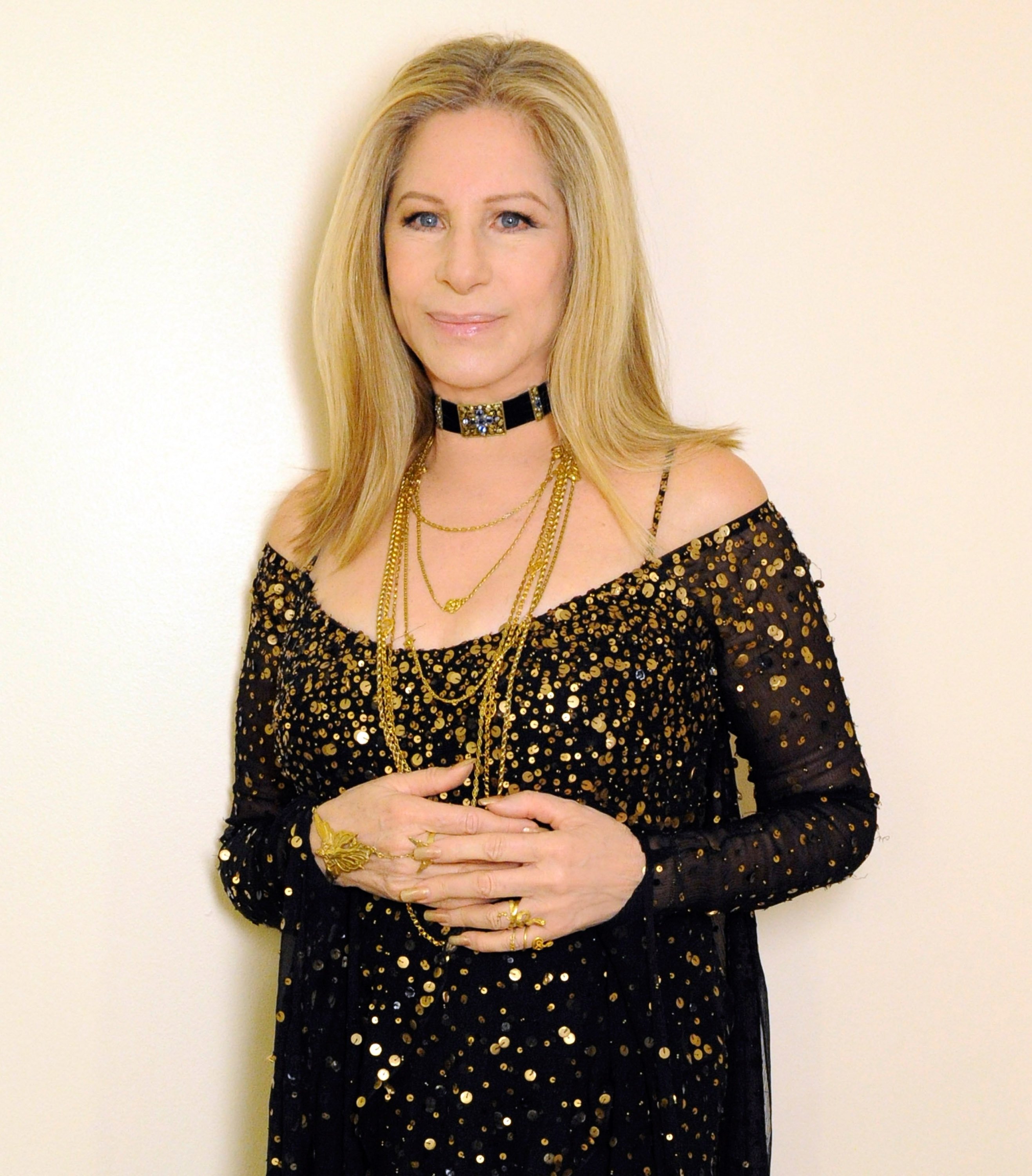 Barbra Streisand poses backstage at the 85th Annual Academy Awards at the Dolby Theatre on February 24, 2013 | Photo: GettyImages
HOW THEY MET
Streisand and Brolin first met at a dinner party after being set up by a friend in common, and Barbra was surprised at first sight.
"I met him at a dinner and expected a bearded mountain-man type, and he had cut off all his hair and was clean-shaven," she told W magazine. "I asked him, 'Who screwed up your hair?" He later told me that's when he fell in love with me. My fella likes to hear the truth, which is unusual."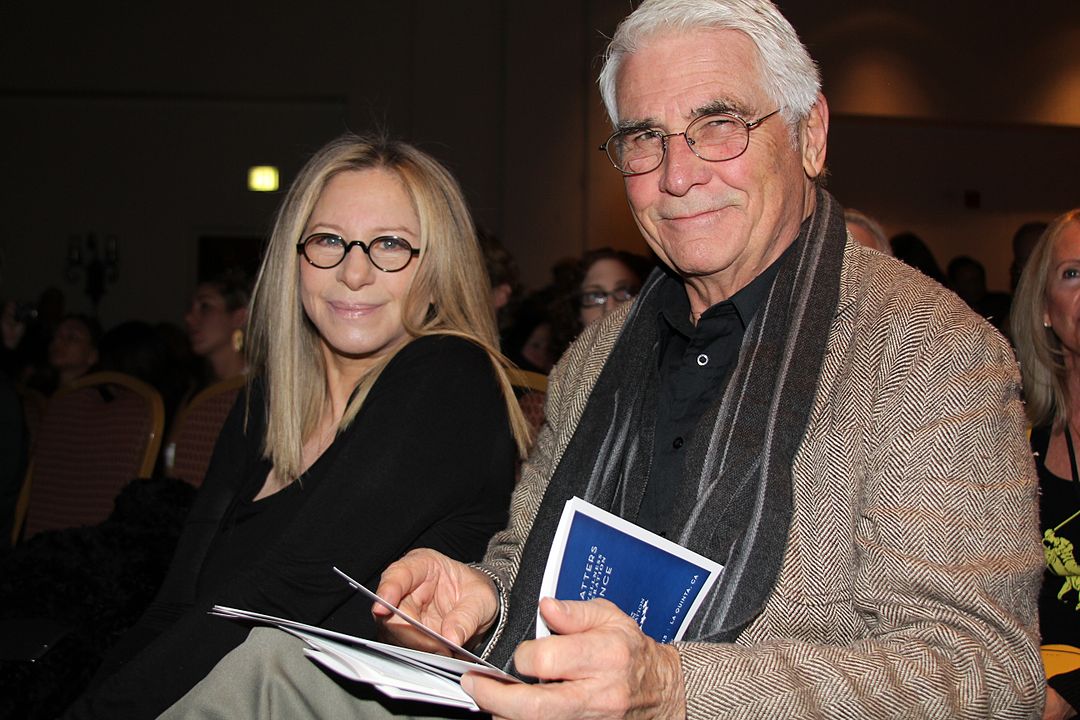 Barbra Streisand and James Brolin at the Clinton "Health Matters" Conference, 2013. | Photo: Wikimedia Commons Images
And while it was love at first sight for Brulin, it took Streisand a couple of months to know he was the one. It helped that he knew how to cook, as she recalled on "The Meredith Viera Show" saying:
"He charmed me when he was courting me … He told me he could cook, and since I can't, I thought, 'Wow! This is a catch,' you know? SO he came with a sushi roller and made sushi, and I love it, so I thought 'this is great.'"
However, Streisand added, "he has never cooked again."
FILLING A BIG VOID
The two dated for a year before getting engaged in 1997.
"I think that for the first time in my life I'm not afraid to love," Streisand said in an interview with Barbara Walters at the time. And continued:
"You see, what James do to me in my life is, he fills a void that I'd never thought could be filled. Not only is him, my lover and my best friend, but he fills the role of my dad at times."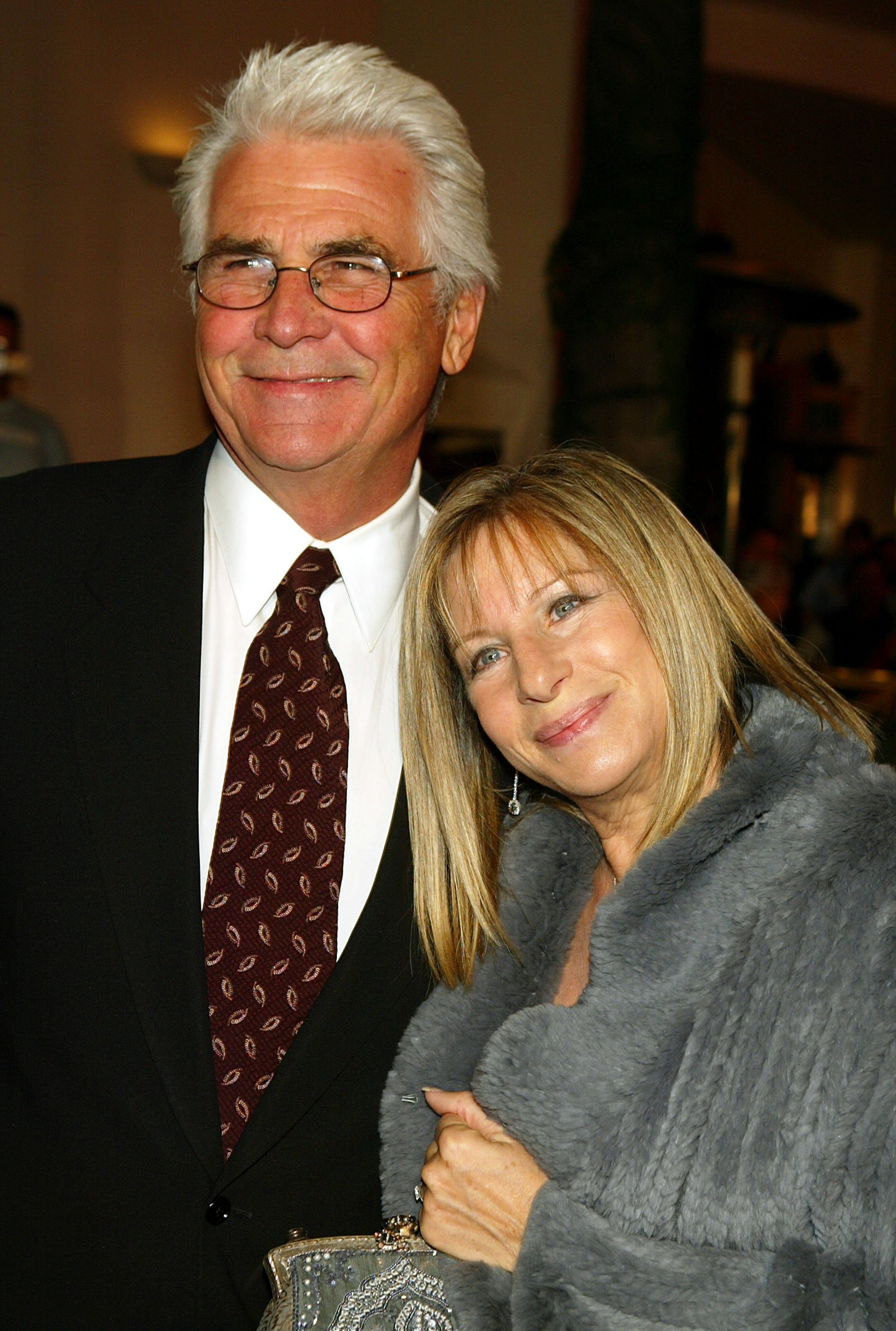 Barbra Streisand and James Brolin at the premiere of "Meet the Fockers" on December 16. 2004 | Photo: GettyImages
"Someone that can take care of you?" asked Walter.
"Yeah," Streisand replied. "Sometimes I'm in the pool hanging all over him and hanging on his back, and he holds me on his hip, and I'm thinking 'This is it. I'm peering at the world over a strong man's shoulder, and I feel safe.'"
THE WEDDING
Barbra and James tied the know on July 1, 1998, at her property in Malibu, California.
According to People, Streisand wore a crystal-beaded gown with a 15-foot veil designed by Donna Karan.
Among the guests, there were A-list celebrities like John Travolta and his wife Kelly Preston, Tom Hanks and his wife Rita Wilson, record producer Quincy Jones and Sydney Pollack.
"We wanted to be surrounded by people we've loved for a long time," said Streisand.
Streisand serenaded her husband at the reception, and Brolin followed by reading a poem and telling their guests:
"I can't tell you how lucky I am that this would happen to me so late in life. Every night is a new adventure. Sleeping is a waste of time. I can't wait to see her again in the morning."
OPPOSITES ATTRACT
Although Streisand and Burlin are more in love than never and their marriage has worked well so far, the two admit there are times where they clashed.
For example, Burlin told Closer Weekly that while they have read over many scripts together, he and Barbra always come the same question "Do you think we could do it without killing each other?"
"I'm easygoing, but I'm very opinionated. And she likes to control everything," he said about why working together might be a great idea.
However, when it comes to their personal life, they balance each other perfectly: "I'm laconic and never get anything done," he said. "But she'll zero in on one thing after the other, so that's what makes ours a great marriage."
Barbra agrees with her husband.
"You know, opposites attract," she stated. "You can't have perfection; perfection is imperfection! When you love each other, you have to accept each other's flaws as well as gifts."
THE SECRET TO A HAPPY MARRIAGE
Surprisingly, Streisand and Brulin have been candid about their appreciation for the couple's counseling whenever they hit a rough patch on their relationship.
"Bring in a referee!" Brolin joked in an interview with Entertainment Tonight. He encouraged other couples to always talk about their problems with a specialist as a mediator, affirming that the tension "will dispel by the end of the session, each time!"
Aside from therapy, the busy stars also make sure to keep the flame alive by going on dates, planning special occasions, leaving notes for the other and just basking in the other's company despite their packed schedule.
"We both long to come home to see each other and yet we both love to be in the mix of things at our age," Brolin told Fox News in 2018. "We should be retired and on rocking chairs. But she is so intent on what she's doing. As for me, I'm busy all the time. But we come home to each other."
This year, the couple celebrated 22 years together and 20 of being married.
Please fill in your e-mail so we can share with you our top stories!