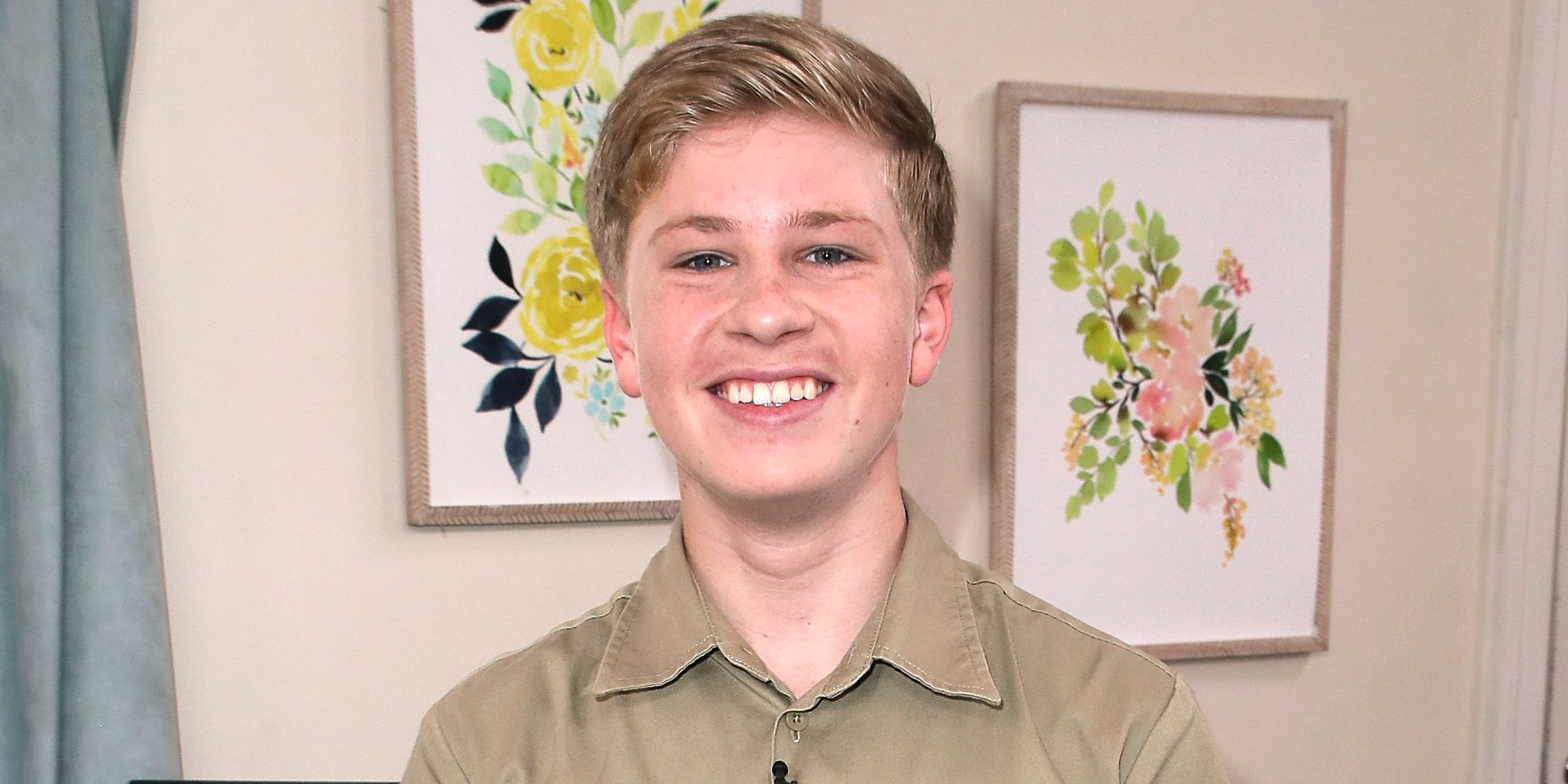 Getty Images
Does Robert Irwin Have a Girlfriend? Inside His Rumored Relationship with Emmy Perry
Robert Irwin, the son of late conservationist Steve Irwin, has made a name for himself since taking over from his famous father. A handsome young man, fans can't help but be intrigued by his love life. Here's what we know of Robert Irwin's girlfriend.
Robert Irwin's recent encounter with a tourist who seemed infatuated with him became viral on TikTok. In a video posted to the popular platform, a woman asked him for his phone number while at the zoo.
But the budding television personality politely declined, telling the zoogoer that she could reach him via Instagram DMs instead. The video of the encounter, which happened in mid-June 2022, spread online and sparked intrigue, with fans wondering whether the 18-year-old was already seeing someone else.
IS EMMY PERRY ROBERT'S NEW GIRLFRIEND?
Robert later opened up about the encounter, saying it made his entire day. But, if rumors are to be believed, someone else has been making the good-looking conservationist happy for some time now.
Not long after rumors about their romance began to swirl, rising Hollywood actress Emmy Perry posted a video of her hanging out with Robert. Several hours after uploading the video, she posted a cryptic quote that might be a response to the gossip.
The actress recently flew to Queensland to spend time with Robert. She shared glimpses of their time at the Australia Zoo, including a video of them taking a turtle back to its natural habitat.
There has been no confirmation that Robert and Emmy are a couple, although they have been reported to be friends for quite some time. They were spotted together as early as 2019 when they went to Disneyland.
They met at the Steve Irwin Gala Dinner in Los Angeles earlier that year. Emmy also greeted him on his birthday in 2020 with a touching post that confirmed they had spent a lot of time together.
In addition to her acting career, Emmy, who hails from Newport Beach, California, is an animal rights activist who also happens to be the heiress of a $380 million videogame fortune.
Emmy is the daughter of Northern Irish videogame developer David Perry, who is behind various hit games for 16-bit consoles in the 1990s, including Earthworm Jim and Disney's Aladdin.
WHAT DOES ROBERT SAY ABOUT HIS RELATIONSHIP STATUS?
Robert has admitted that he is pretty flattered by the attention he receives. In an interview, he revealed something that might have thrilled his legions of fans. The heartthrob is still looking for a romantic partner.
In 2020, he was spotted on a double date with Elisha Jackson and his sister Bindi with her husband, Chandler.
He said he was not rushing to find love, adding that it would happen in time. Perhaps it won't be the last time a beautiful stranger approaches the handsome TV star for a chance to have a romantic relationship with him.
Robert himself is a popular figure on TikTok, where he has over 3 million followers. He posts videos of him interacting with various animals, such as wombats and koalas. He enjoys pursuing his passions, such as photography.
Later this year, he intends to publish a coffee table book containing images he has taken through the years. His enthusiasm for the environment continues to win him fans around the world.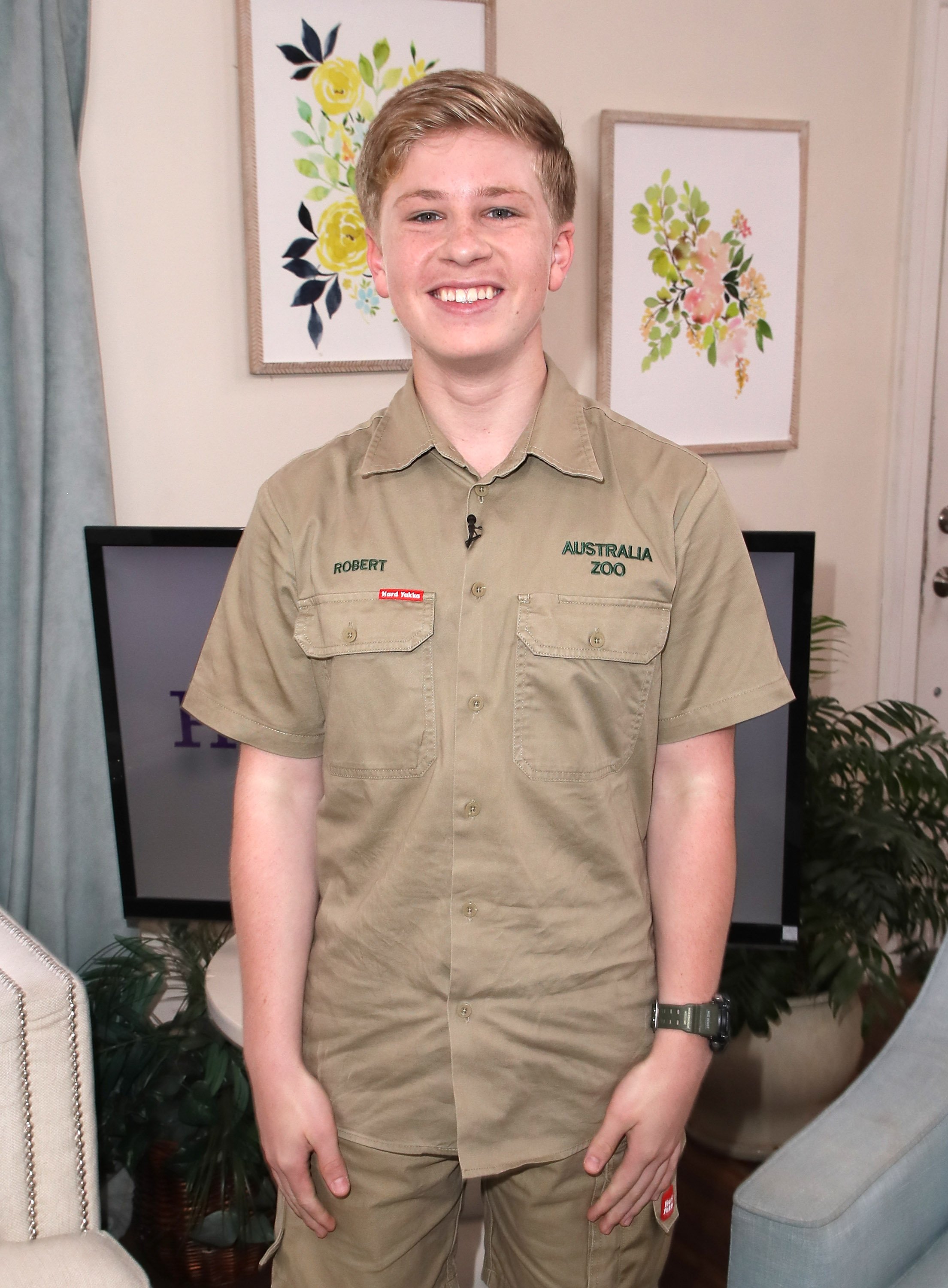 Robert Irwin visits Hallmark's "Home & Family" at Universal Studios Hollywood on April 24, 2018, in Universal City, California. | Source: Getty Images
ROBERT WAS ALREADY SPOTTED WITH A GIRL BEFORE
Robert has not always been single. In 2020, he was spotted on a double date with Elisha Jackson and his sister Bindi with her husband, Chandler. The young lovers were seen having lunch together before going on a trek through a nearby forest.
While with Bindi and Chandler, Robert and Elisha seemed to enjoy each other's company, laughing and joking. Elisha had a crush on Robert for some time before they met at the zoo.
Following her visit, the stunning blonde took to social media to express her feelings, even tagging Robert in the post. Robert responded by thanking her for coming to the zoo. Since then, the couple has exchanged flirtatious messages.
Please fill in your e-mail so we can share with you our top stories!