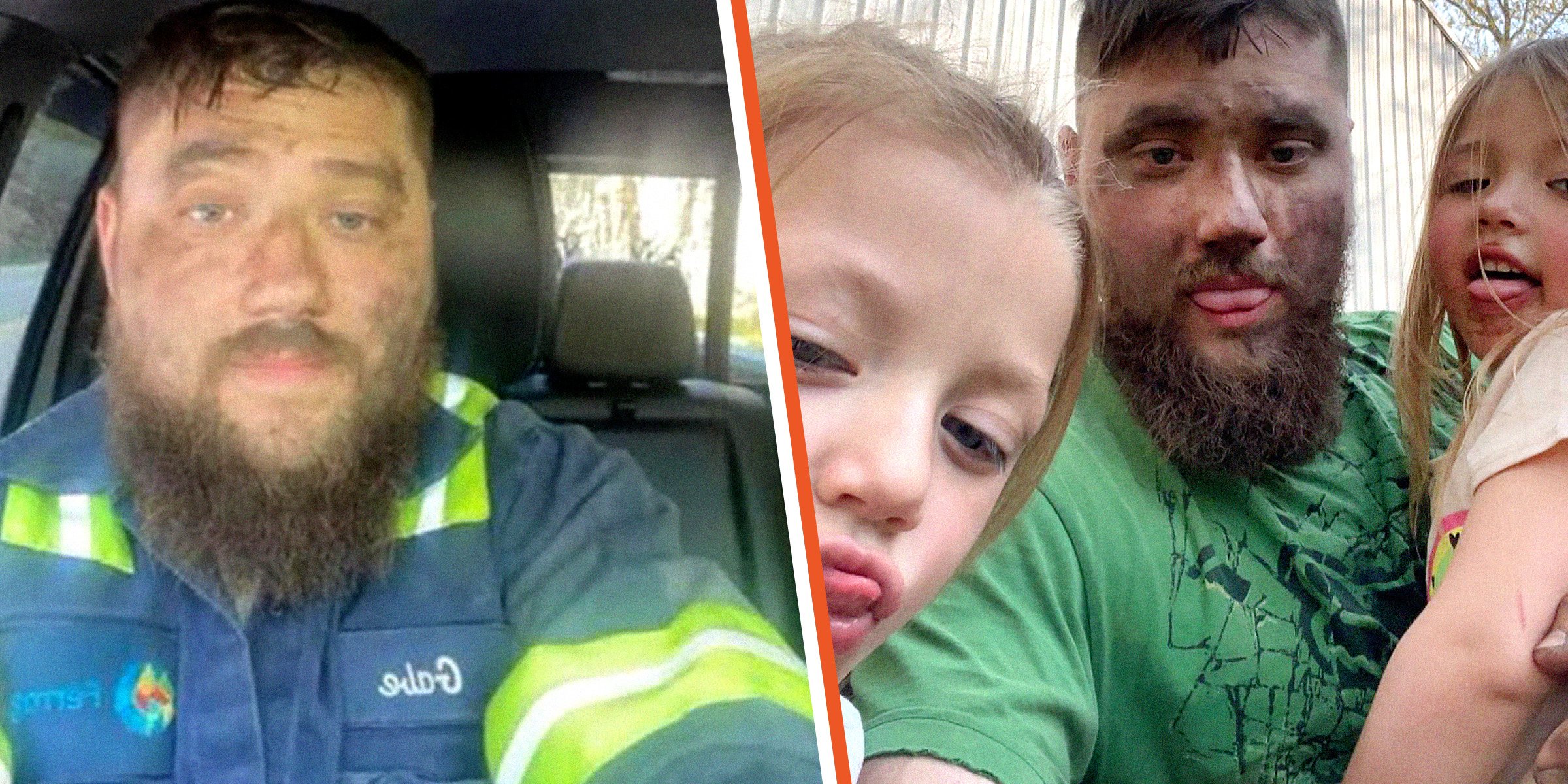 facebook.com/gabe.hensley.7. facebook.com/macy.creech.777
Kentucky Miner and Father Tries to Get Home during Flooding, Dies While Helping Others
A Kentucky man, Gabriel Hensley, heroically lost his life while helping others on his way home to his family during the historic flood. His family is reflecting on his life-well-lived as they mourn his loss.
Thursday, July 28, 2022, began like any other day in Eastern Kentucky. Little did they know the events that would play out as the day progressed would change the lives of many across the country and make a significant mark in history.
For Macy Hensley, it marked the last time she would see her husband alive. Gabriel Hensley, who worked a shift in the coal mines, went off to work on that fateful day as usual but never made it back home.
During his shift, the floods started in Perry County, forcing the new dad to abandon his job and rush back home to be with his wife, who had a 10-week-old son. Macy recounted:
"My husband was a family man and was doing anything to make it home to me and his children."
Along the way, he saw several victims of the disaster in need of help. Unable to turn a blind eye, Gabriel stopped to help out, assisted by his wife's brother. The two men did their best to help, turning people back and clearing trees to make safe passage for stranded victims.
While at it, they came across a man being swept away by the floods following the wreckage of his four-wheeler. Gabriel's truck was also swept away in his attempt to rescue the victim.
The 30-year-old struggled to get through the water with the help of Macy's brother. But, sadly, the efforts proved abortive, almost costing the latter his life.
Macy's brother managed to hold on to a tree at the last minute as the fast current swept Gabriel and his truck into the deep waters. A neighbor eventually found and rescued the survivor, and the two proceeded to wade through the water in search of Gabriel.
Seeing no signs of him, the family held on to the little shred of hope that he somehow made it out alive. However, their hopes were utterly dashed when his body and wrecked truck were discovered on Sunday afternoon.
Gabriel Hensley's death was a massive blow to his wife and children, especially knowing he gave his life while trying to get to them. Gabriel's cousin Kent Daniels described the deceased coal miner as a hero. He reflected:
"Eastern KY lost a hero. If he died helping someone out, that's the definition of a hero."
The Lexington anesthesiologist also remembers his cousin as a hardworking man who would give whatever he had for others' wellbeing. Like the rest of Hensley's family, he hopes the world remembers him that way.
The family urged people to honor the lost hero by donating needed items like water, rakes, cleaning supplies, shovels, and buckets to residents of the Eastern Kentucky community to aid the post-disaster efforts.
GABRIEL HENSLEY LEFT BEHIND A BEAUTIFUL LEGACY
Before his demise, the young coal miner dedicated his life to his family, working hard to provide for his beautiful wife and five kids, including a newborn son, who would never get to know his dad. Gabriel never failed to flaunt his family on social media, sharing pictures of them enjoying memorable milestones.
These photos, still engraved on his social media pages, would forever remind the family that they once enjoyed the love and company of a great man who would watch over them long after leaving the world.
Gabriel is one of seven victims in Perry County who lost their lives in the historic Eastern Kentucky flash flooding that hit the state on Thursday. So far, the overall death toll statewide has risen to 37 as of Monday, August 1, with tons of others unaccounted for.
This toll includes victims distributed across various counties and age groups. Regions like Knott County, Breathitt County, Letcher County, Perry County, and Clay County have record numbers of dead or missing people, including children.
People worldwide have sympathized with the flood victims, offering prayers and condolences to the survivors as they mourn their lost loved ones.
Several rescue teams have been stationed at the respective risk-prone zones to mitigate the flood's aftermath and be on hand to handle the recurrence of such a disaster.
Here is hoping Gabriel Hensley's wife, kids, the rest of the family, and others who lost a loved one to the historic flood find a means to cope with the tragedy and eventually move on.
Please fill in your e-mail so we can share with you our top stories!