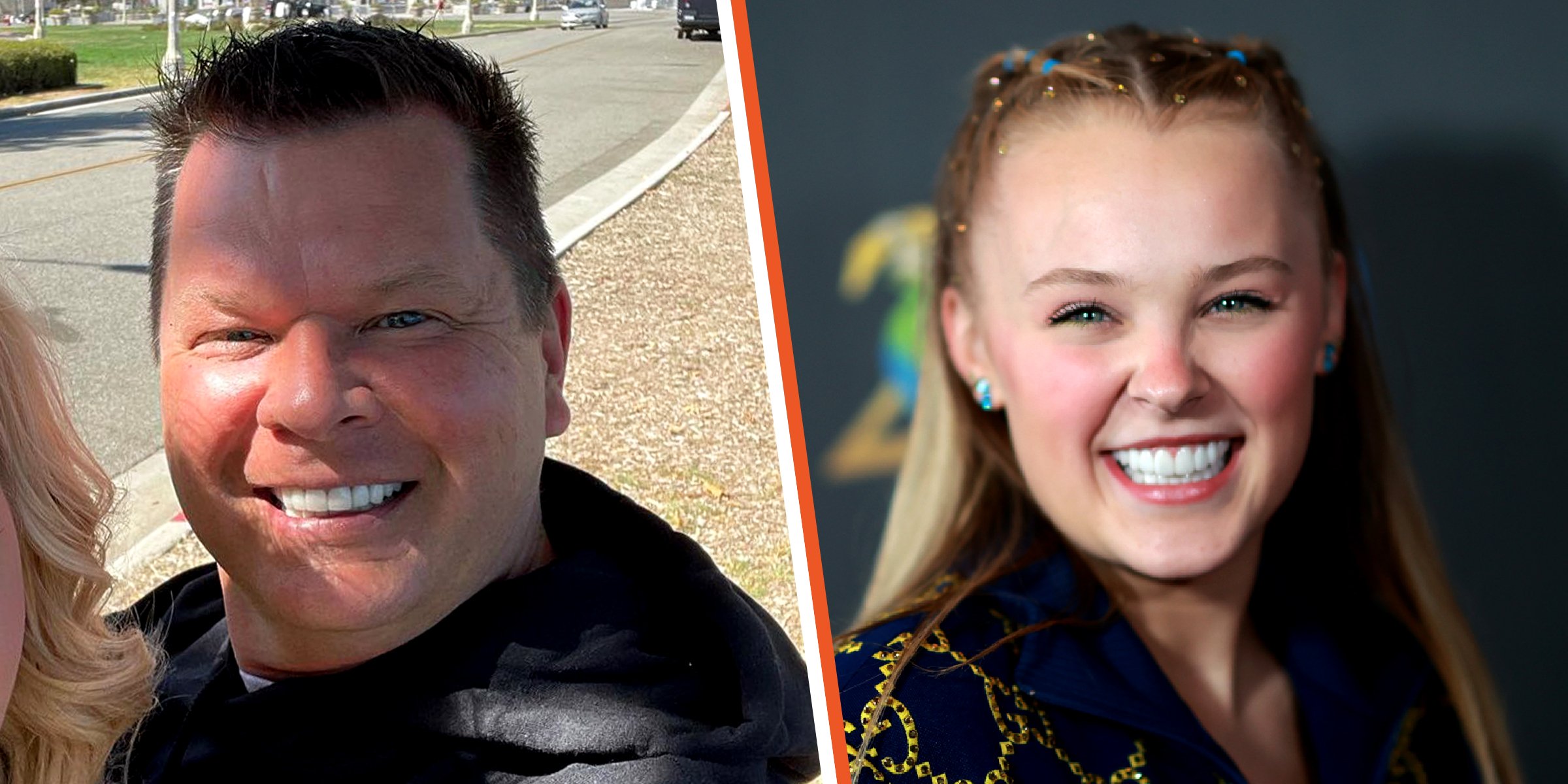 Getty Images
Tom Siwa Is JoJo Siwa's Father — 5 Facts about His Life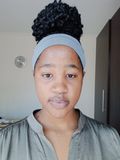 Thomas Siwa's daughter, Jojo Siwa, is a well-known dancing superstar who has spent much of her life under the spotlight. The "Celebrity Family Feud" competitor is also unafraid of the limelight; however, he still likes to keep his life private.
Thomas Siwa is a medical practitioner who has been practicing for over two decades. He is a supportive father and husband who uplifts his children and accepts them for who they are.
Scrolling through his media accounts reveals his love for traveling with his wife and family time. What say we learn more about him?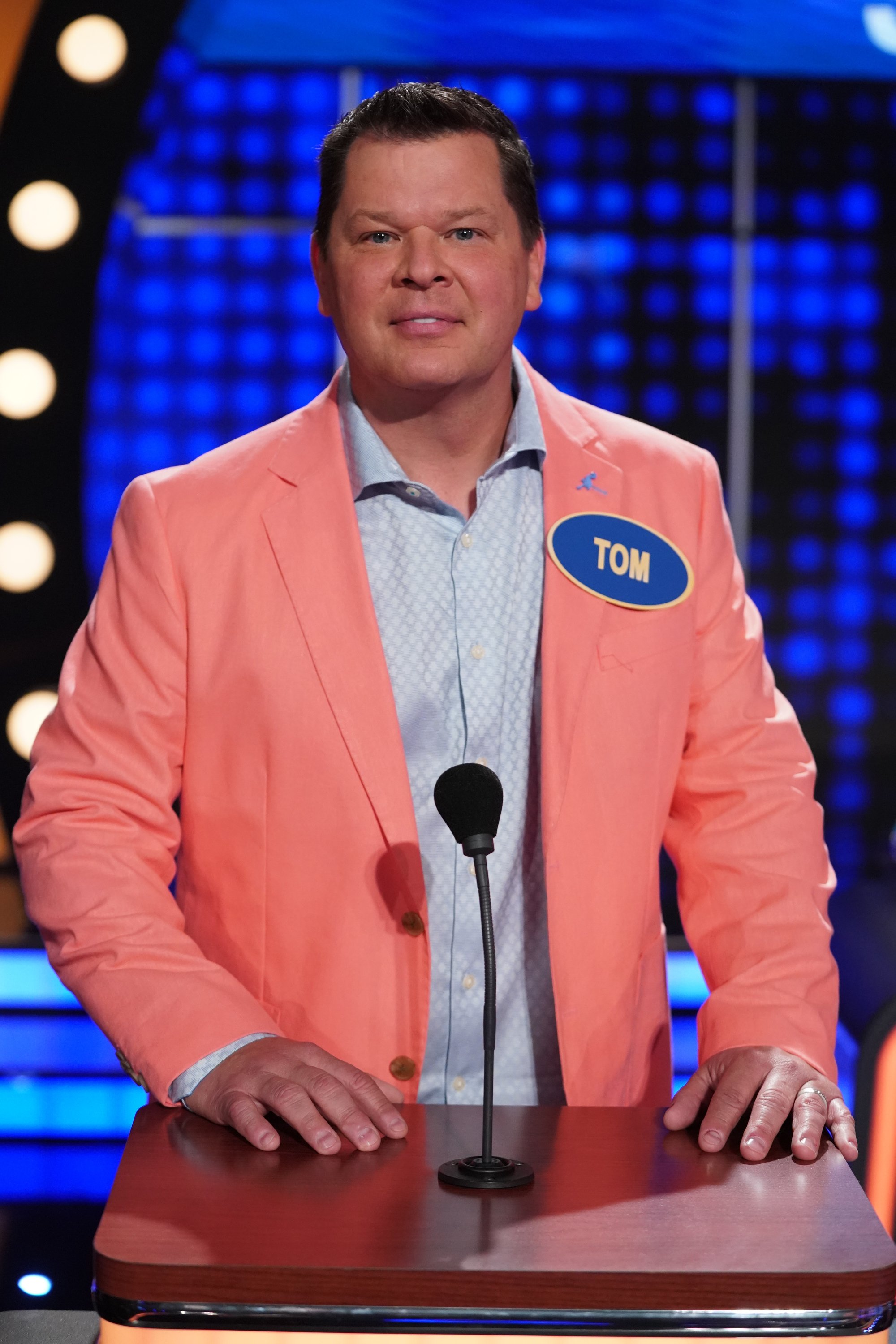 JoJo Siwa vs. The DAmelio Family at Celebrity Family Fued | Source: GettyImages.
THOMAS IS A CHIROPRACTOR
According to the Northwest Chiropractic page, Thomas Siwa is a well-established chiropractic resident in Omaha, Nebraska. He received his chiropractic accolades at Palmer College in 1994 and has been practicing since.
Almost as an expression of commitment to his practice, during his years as a medical practitioner, he also sought a postgraduate degree in chiropractic orthopedics to be better at serving his patients, saying:
"It has always been my intention to help as many people as I can with the best possible care. We commonly see patients with problems no one has been able to help. When we help these people recover and feel better, there is no greater gift. That makes everything I've worked for worthwhile."
Not only is he dedicated to helping people, but Siwa has also displayed an appreciation for entertainment.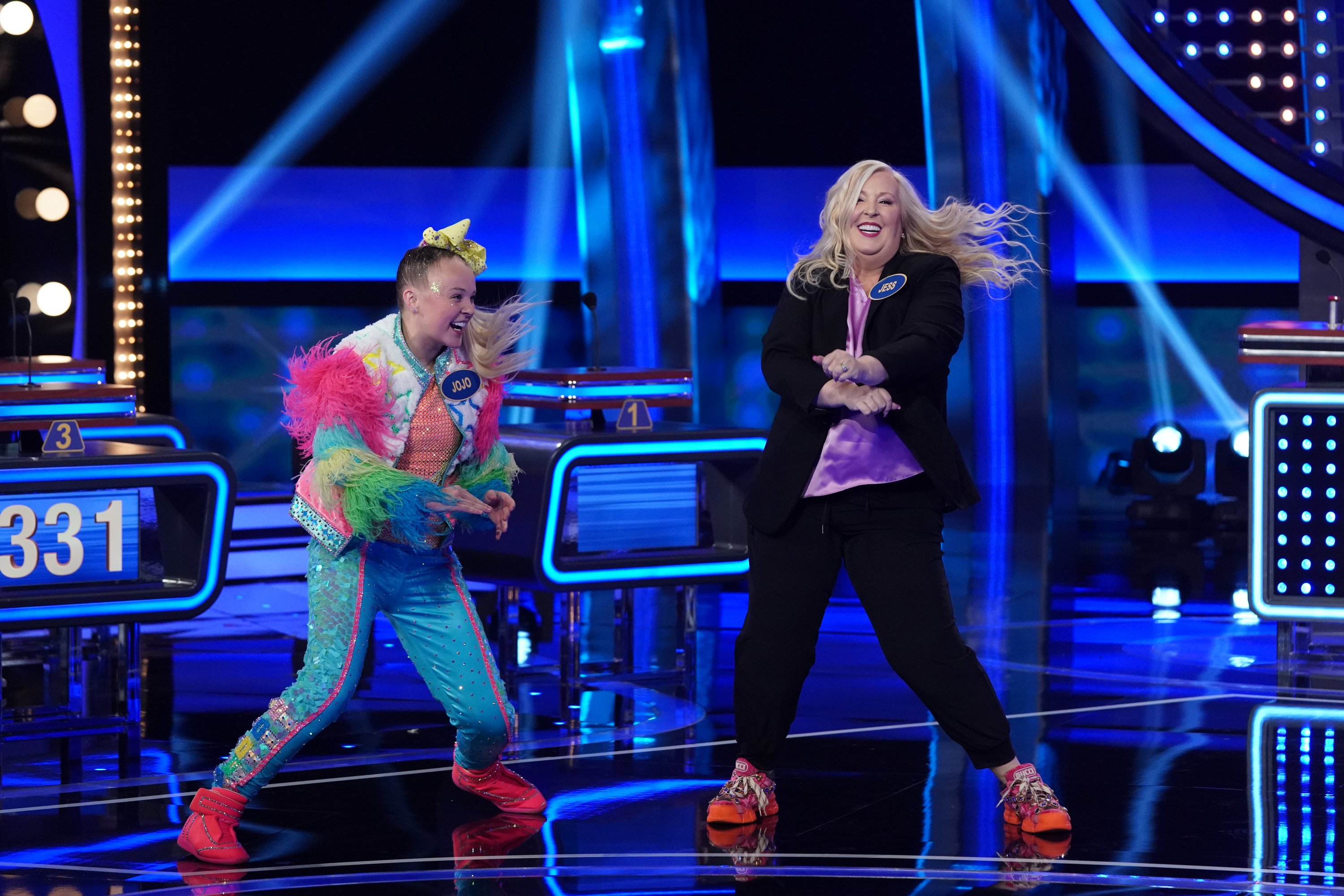 Jojo Siwa and her mother Jessalyn Siwa dancing together in the show Celebrity Family Feud, competing with the D'Amelios to win the money for their respective charities | Source: GettyImages
He has appeared in shows such as "Jojo's Juice," "Celebrity Family Feud," and "Siwa's Dance Pop Revolution."
SIWA IS A SOCIAL MEDIA USER
Thomas Siwa remains engaged in social media, where he shares his favorite memories with his family and friends and life moments with the world. His Instagram account has already amassed over 84K followers!
He also supports his daughter's career by leaving a link to her merch on his Instagram bio. Interestingly, although Siwa enjoys sharing parts of his life on social media, he prefers to keep his life private from prying eyes and journalists.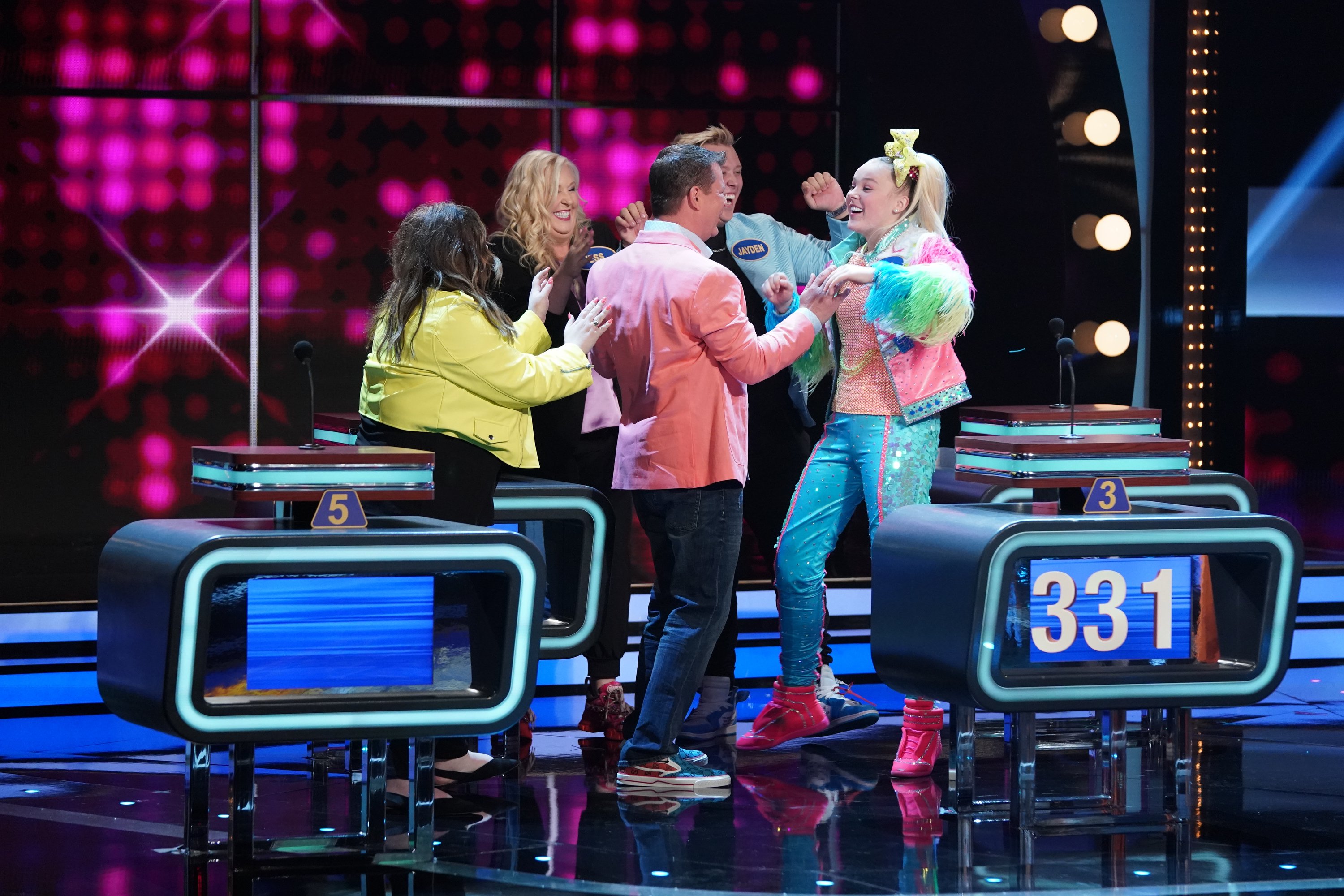 Jojo Siwa and her family celebrating in Celebrity Family Feud after competing with the D'Amelio family | Source: GettyImages
TOM IS A MARRIED MAN
Tom and Jessalyn Siwa have been married for a whopping 23 years. The love birds enjoy spending lots of time together, where they travel and make lovely memories.
Unlike Tom, Jessalyn is unafraid of the public eye or making public statements. She frequently appears in tv shows and press conferences. She recently spoke out regarding the incident with her daughter and Candace Cameron Bure.
TOM IS A SUPPORTIVE FATHER TO HIS DAUGHTER
Recently, his daughter Jojo Siwa came out as queer. The "Dance Moms" star shared on her Instagram live that her parents have known and that her mom had known for two years prior to her coming out, saying:
"I just know with you! [...] I don't think you only like boys, that's totally okay."
Tom expressed his support for her, telling her that love is universal. Moreover, Siwa was very welcoming and accepting of his daughter's relationship with Kylie Prew.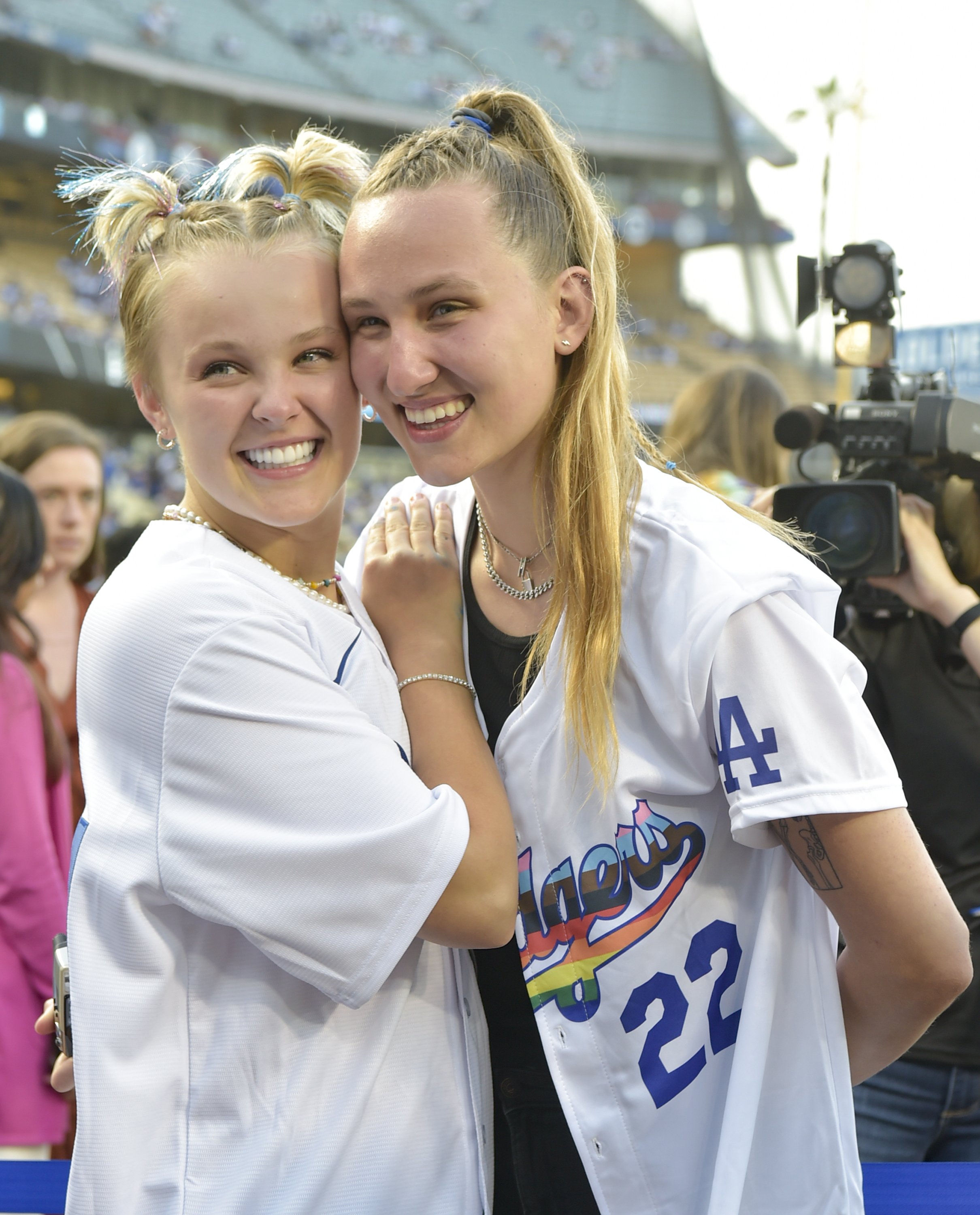 Jojo Siwa and her girlfriend Kylie Prew at the 9th Annual LGBTQ+ Night at Dodger Stadium at Dodger Stadium, in 2022, in Los Angeles. | Source: Getty Images
Jojo expressed excitement on her Instagram live over her now public identity, saying:
"Personally, I have never, ever, ever been this happy before, and it feels really awesome. I've been happy for a little bit now. It's just so, so, so awesome."
In fact, it seems he was the one who revealed that they had gotten back together after their breakup. The couple was spotted enjoying each other's company in May of 2022, not long before they announced their reconciliation.
TOM IS A FATHER OF 2
Although his daughter is well-known, his firstborn is his 22-year-old son, Jayden.
Jayden is a real estate agent with a consistent social media presence. According to Compass, he has been based in Los Angeles since 2017 and has worked as a "Social Media Entrepreneur."
Jayden also enjoys blogging and spending time with his family as he frequently appears on their social media, where they travel together and support Jojo's entertainment appearances.
Please fill in your e-mail so we can share with you our top stories!