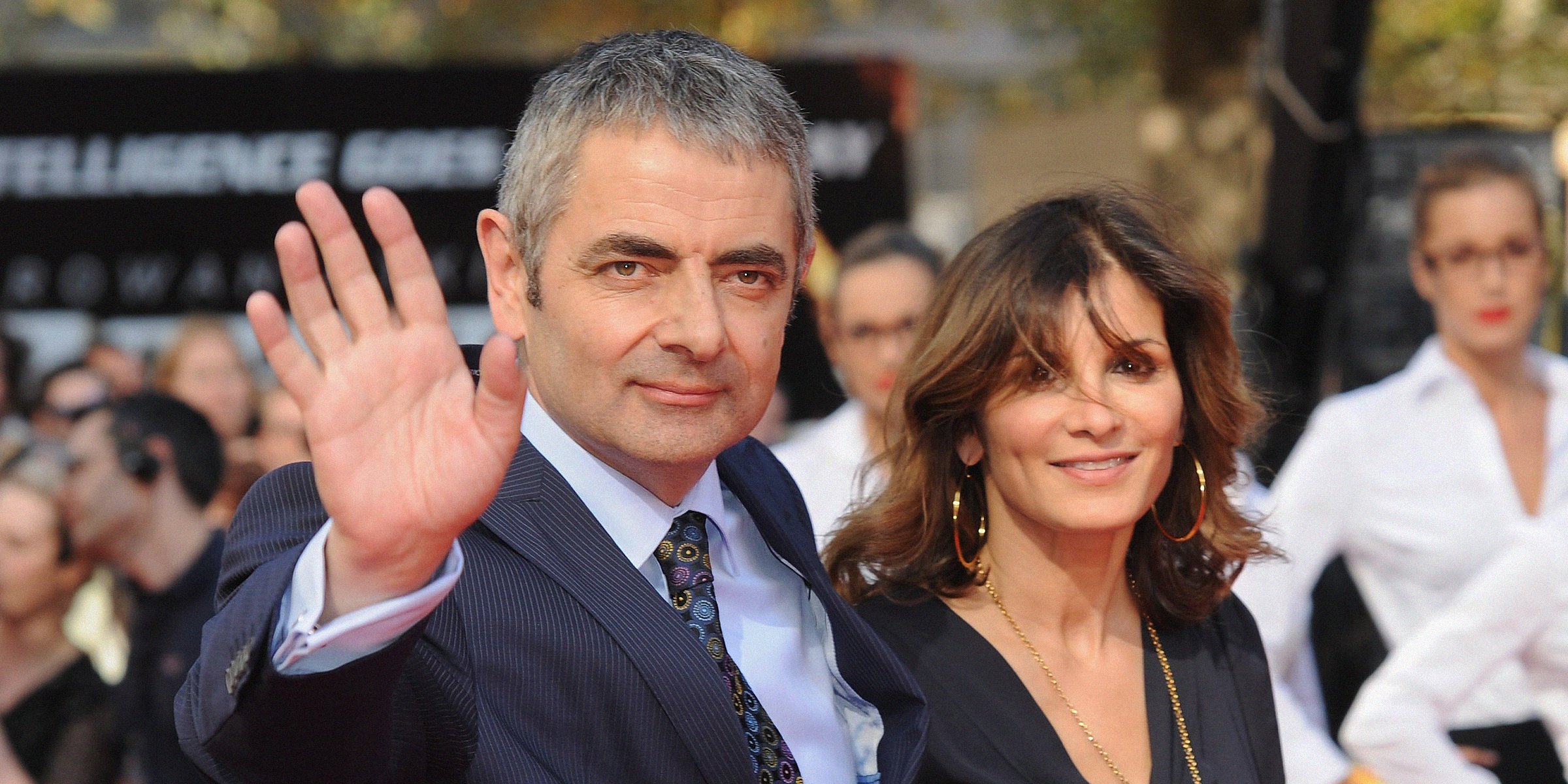 Getty Images
Sunetra Sastry Is Rowan Atkinson's Ex-wife: 24 Years Together and a 1 Minute Divorce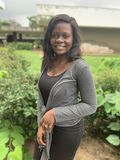 With 24 years of marriage behind them, makeup artist Sunetra Sastry and actor Rowan Atkinson divorced in just over a minute after the famed "Mr. Bean" actor left his wife for a younger lady.
Sunetra Sastry is well-known for her 24-year marriage to Rowan Atkinson. The pair met in the late 1980s when she was working as a cosmetics artist for the BBC, and he was an actor on set.
She is a skilled makeup artist who has worked on projects for the BBC, Rowan Atkinson Productions, and "Smack and Thistle."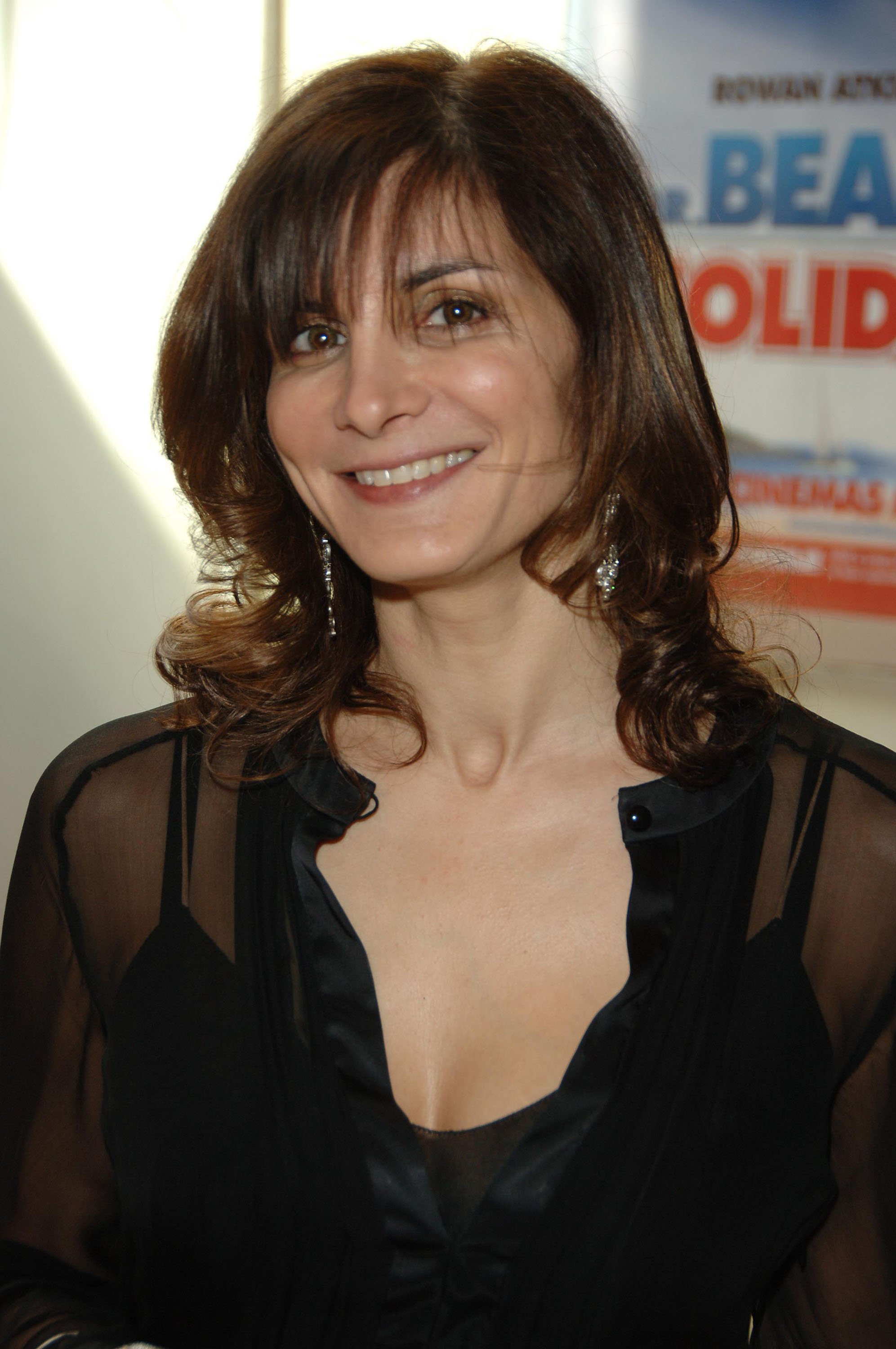 Sunetra Sastry during "Mr. Bean's Holiday" London Charity Premiere - Inside Arrivals at Odeon Leicester Square in London, Great Britain, on March 25, 2007. | Source: Getty Images
SUNETRA SASTRY, THE MAKEUP ARTIST WHO CHARMED TWO COMEDIANS
Sunetra was born in Newcastle, England, on September 5, 1957, to a Brahmin-caste Indian family. She was born to an Indian father and a British mother and was often bullied as a consequence of racism towards Indians owing to her father's ethnicity.
Sunetra worked as a cosmetics artist after graduating from London's Beauty College. The BBC later engaged her in the early 1980s to work on the set of "Blackadder II."
Stephen Fry, an award-winning comedian, actor, presenter, and director, fell for her charms when applying his makeup for "Blackadder II." But, until Atkinson walked in, he was ready to ask her out and give up being 90% homosexual.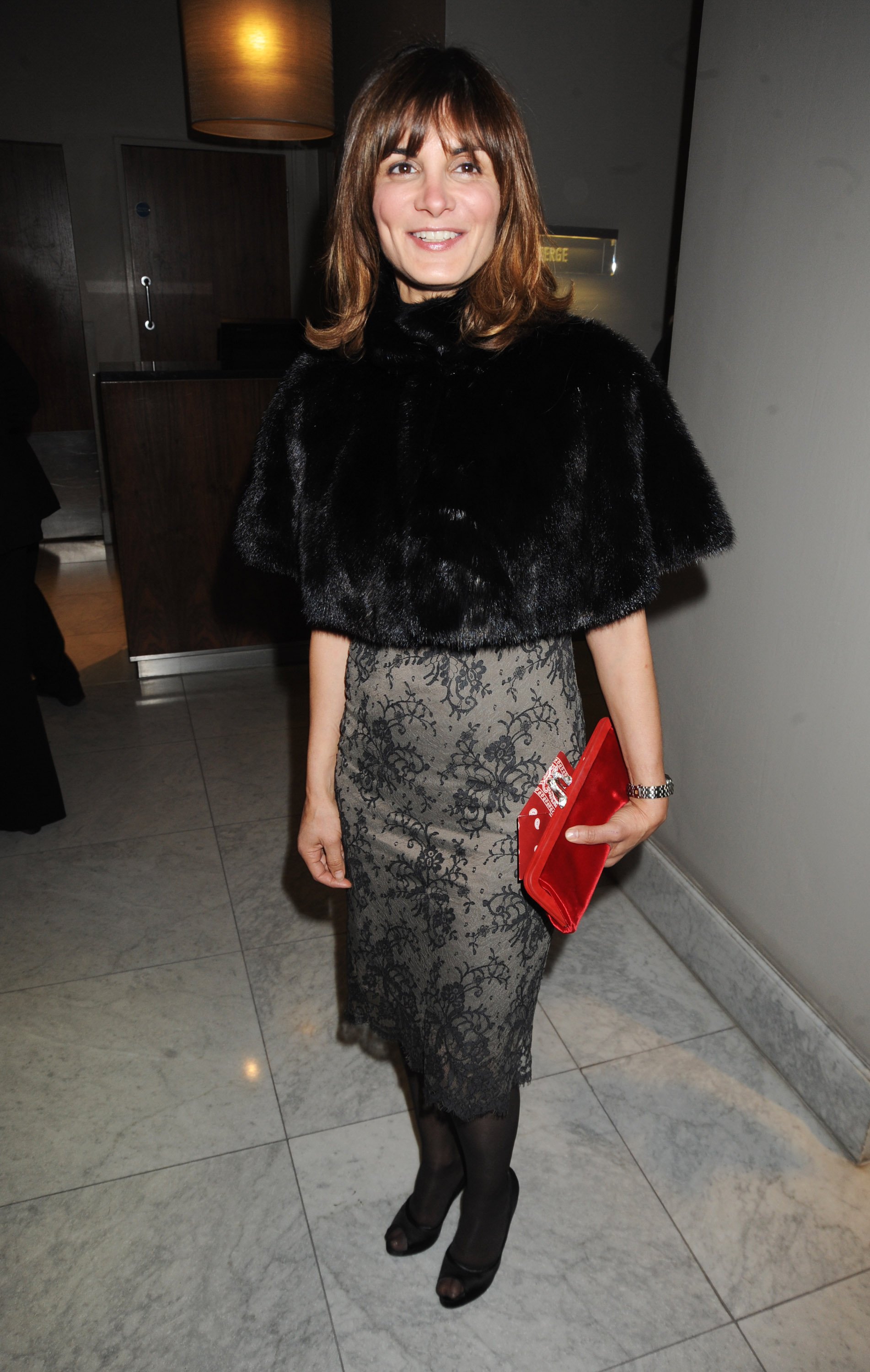 Sunetra Sastry attends after party following the opening night of 'Oliver!' at the Waldorf Hotel on January 14, 2009, in London, England. | Source: Getty Images
"My makeup on 'Blackadder II' was done by a divinely pretty girl called Sastry," he wrote in his new book, "The Fry Chronicles."
Sunetra began her career in the 1980s in London, where she worked for the BBC on six episodes of "Blackadder II," a pseudo-historical situational comedy.
She subsequently went on to the TV film "Smack and Thistle" before taking a break to spend time with her family. Her first TV assignment as a makeup artist was the sitcom "Blackadder," which ran from January 9 to February 20, 1986. Richard Curtis and Ben Elton wrote it.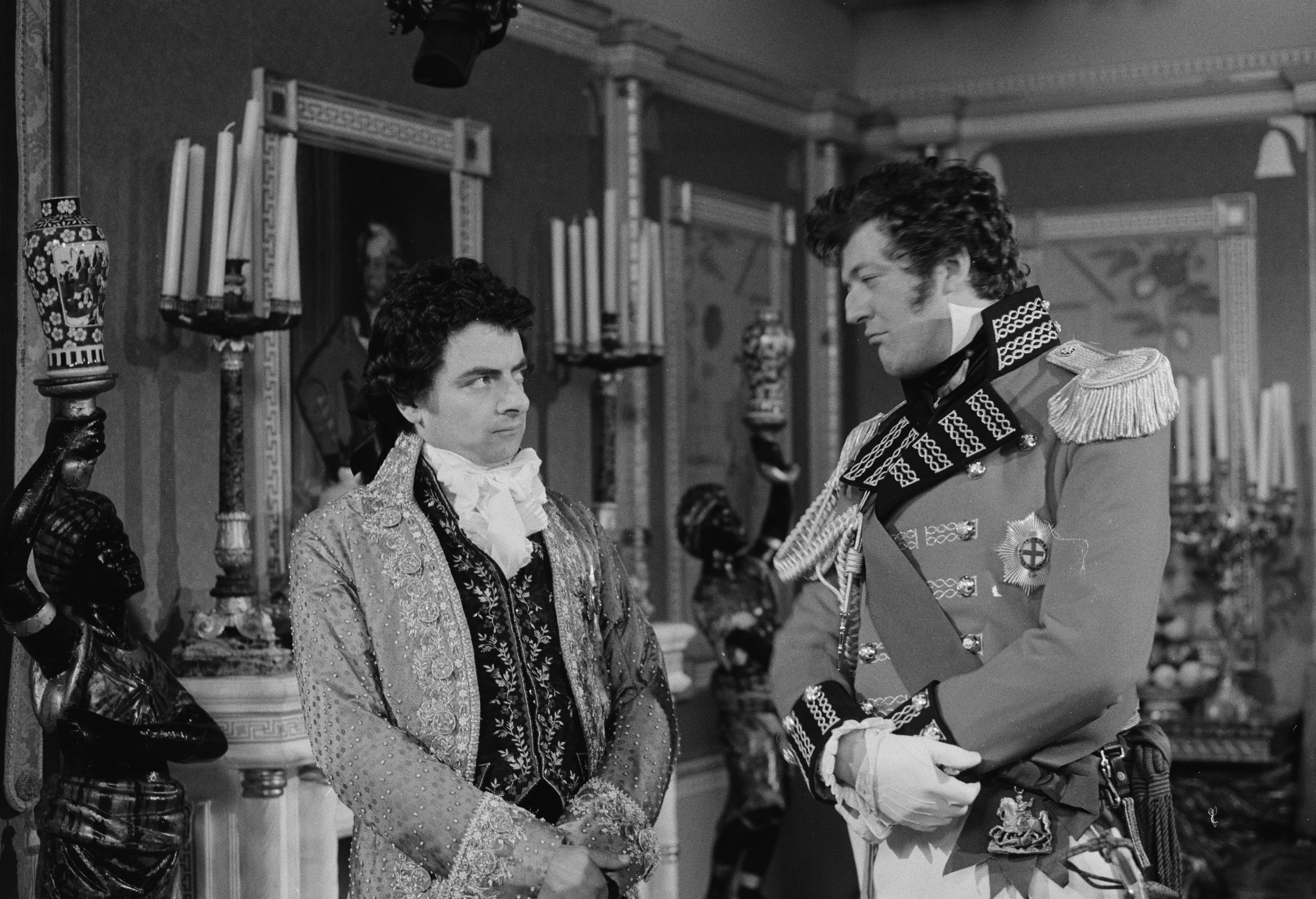 Actors Rowan Atkinson (left) and Stephen Fry in a scene from episode 'Duel and Duality' of the BBC television series 'Blackadder the Third', July 3, 1987. | Source: Getty Images
The location was England during Queen Elizabeth I's reign. Lord Blackadder, the protagonist, attempted to become king by marrying the Queen, who was constantly hunting for a new spouse while also trying to avoid death. Lord Blackadder had to compete with the Queen's right-hand man, Lord Melchett, for her hand.
Her work on "Blackadder" established her as a sought-after makeup artist. She worked on various projects, including "Mr. Bean Goes to a Premiere" and "Mr. Bean Takes an Exam."
Although she avoided public appearances, she often accompanied her husband on significant occasions. The pair was among those who had the honor of attending Kate Middleton and Prince William's star-studded wedding ceremony.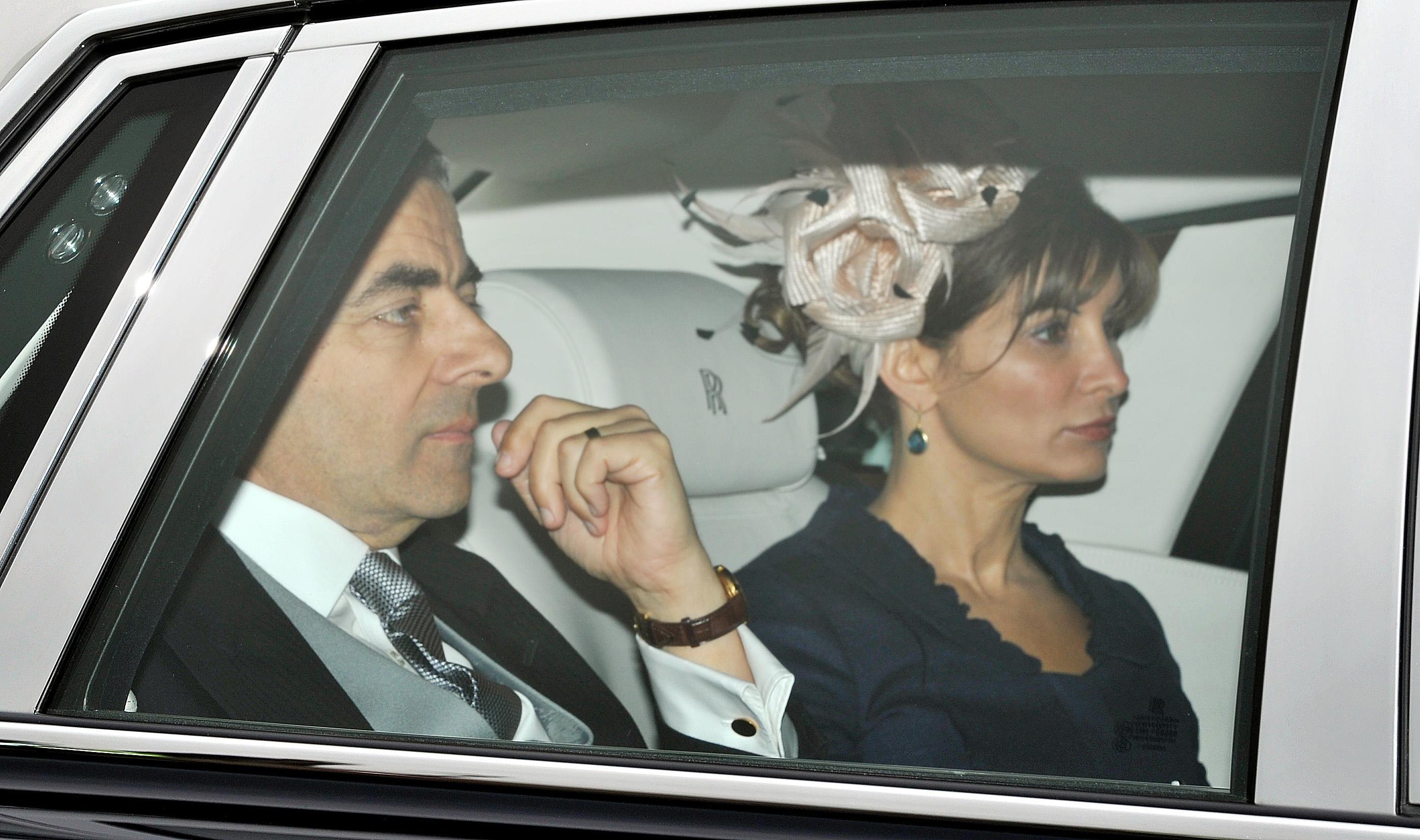 Rowan Atkinson and his wife Sunetra Sastry (right) arrive at Millbank, London, before the wedding of Prince William and Kate Middleton. | Source: Getty Images
SUNETRA SASTRY AND ROWAN ATKINSON MARRIED FOR OVER TWO DECADES
Sunetra met her ex-husband Atkinson on "Blackadder II" set in 1986. She was assigned to Stephen Fry as his makeup artist, but Rowan contacted Stephen and asked him if they could change makeup artists.
Sunetra began working with Atkinson when Stephen consented to his wish. After dating for five years, the couple married in New York City in February 1990 after becoming closer over their five weeks on set.
Stephen was the wedding's best man and captured the occasion in his eight-millimeter film. Sunetra and Atkinson were married for 24 years, beginning in February 1990 and ending in 2014. Their divorce was finalized in 65 minutes on November 10, 2015, since he failed to appear in court.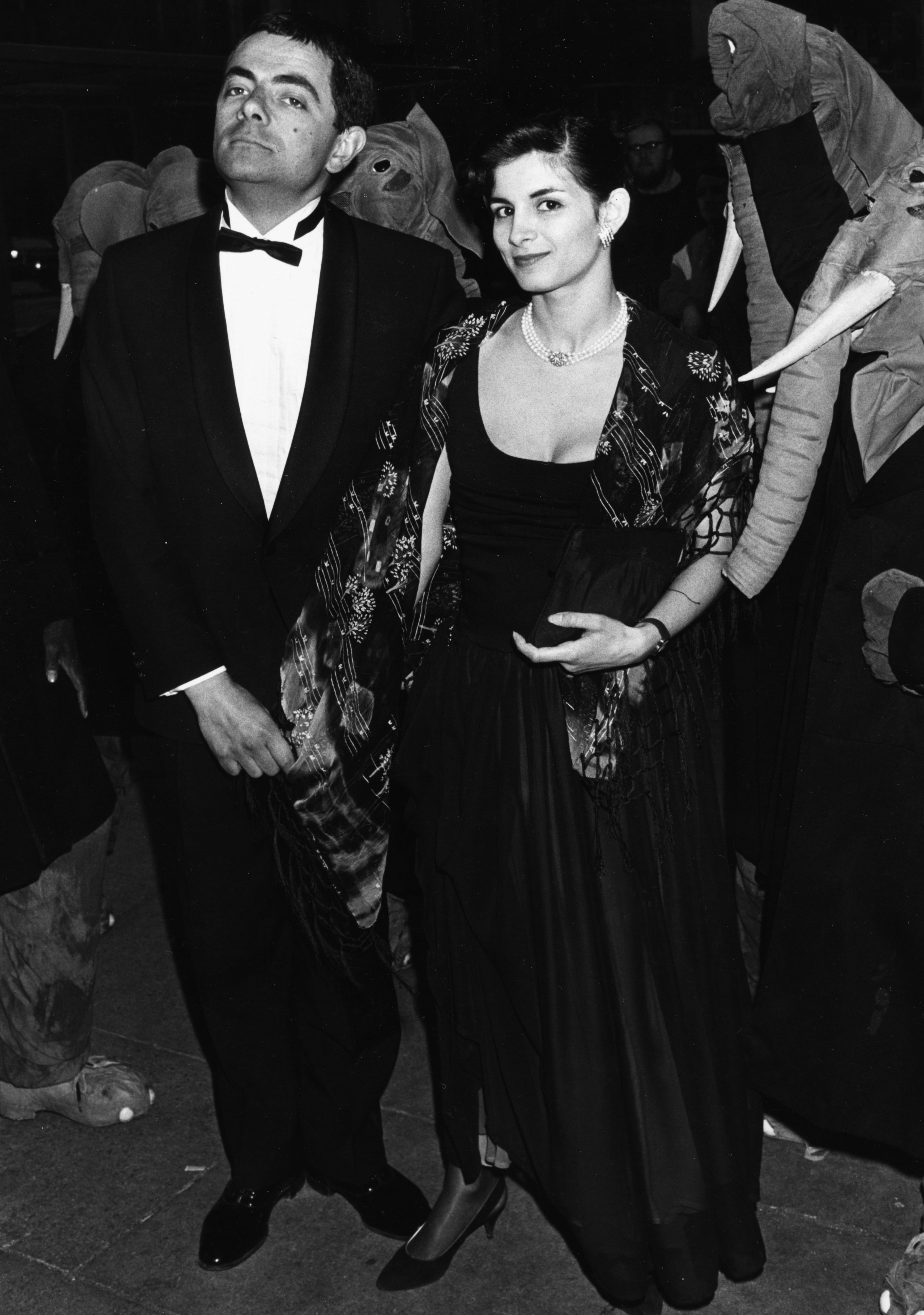 British actor Rowan Atkinson and his partner Sunetra Sastry, at the premiere of the film 'The Tall Guy', 1989. | Source: Getty Images
The pair had a good marriage and showed no indications of divorcing in 2013 when paparazzi shot both of them looking cheerful over dinner following Atkinson's performance in Quartermaine's Terms at the Wyndham Theatre. The two dined at Soho House restaurant and then departed for their vehicle arm-in-arm.
Trouble began in 2014 when Atkinson started an affair with Louise Ford, a woman half his age. The couple subsequently separated, with Ford moving into Atkinson's home in Hampstead, North London. Before their divorce, Sunetra and Atkinson worked on a £10 million ultra-modern dream residence in Oxfordshire.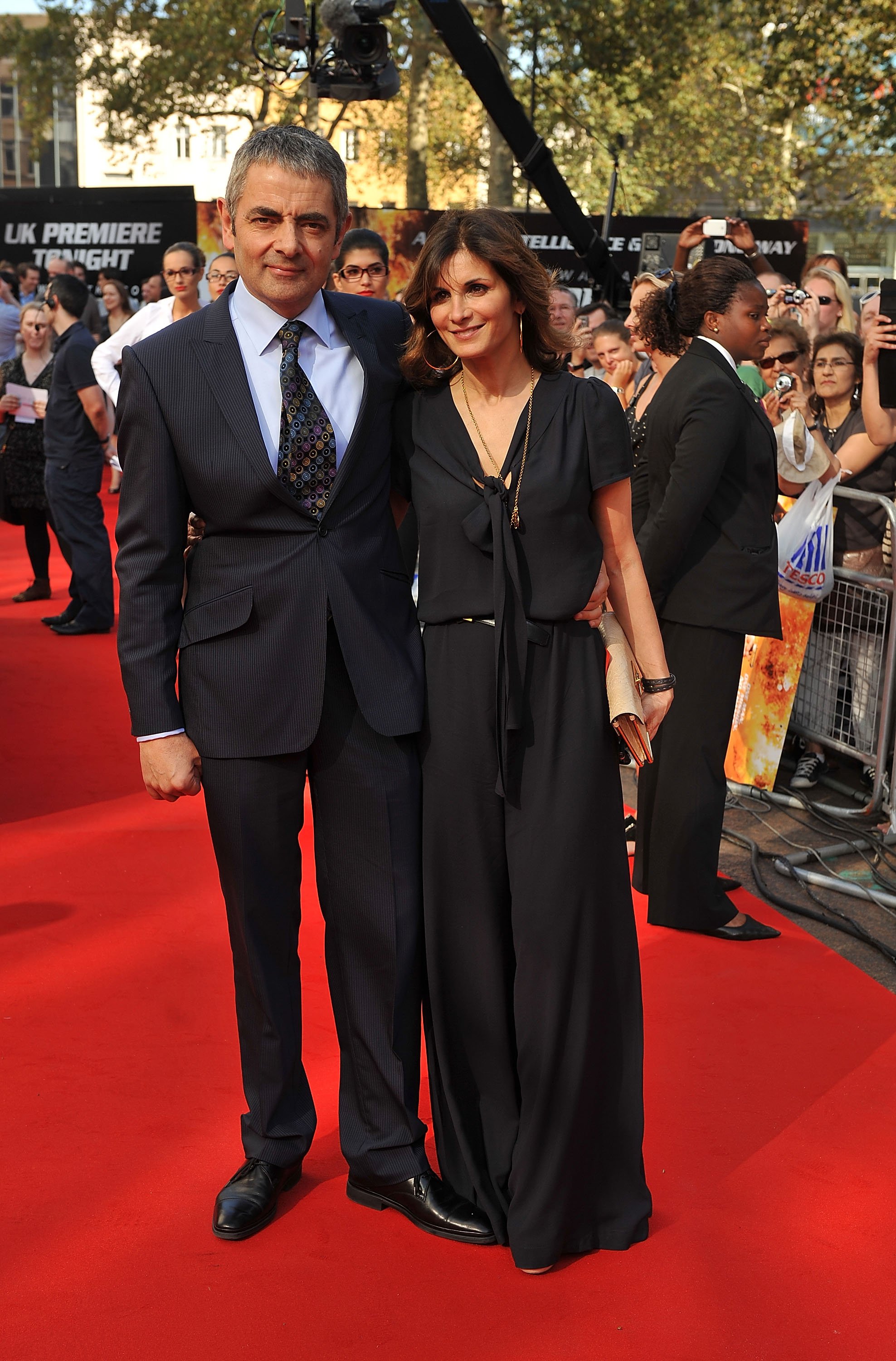 Rowan Atkinson and his wife Sunetra Sastry attend the UK premiere of 'Johnny English Reborn' at Empire Leicester Square on October 2, 2011, in London, England. | Source: Getty Images
The contemporary Cotswolds mansion was outfitted with an underground garage for Atkinson's array of supercars. However, Atkinson surrendered the £10 million house as part of their divorce deal.
Lily, the couple's daughter who had gained fame partly due to her surname, dropped her father's surname in favor of her mother's maiden name. Her followers were left wondering whether she had a falling out with her father due to this decision.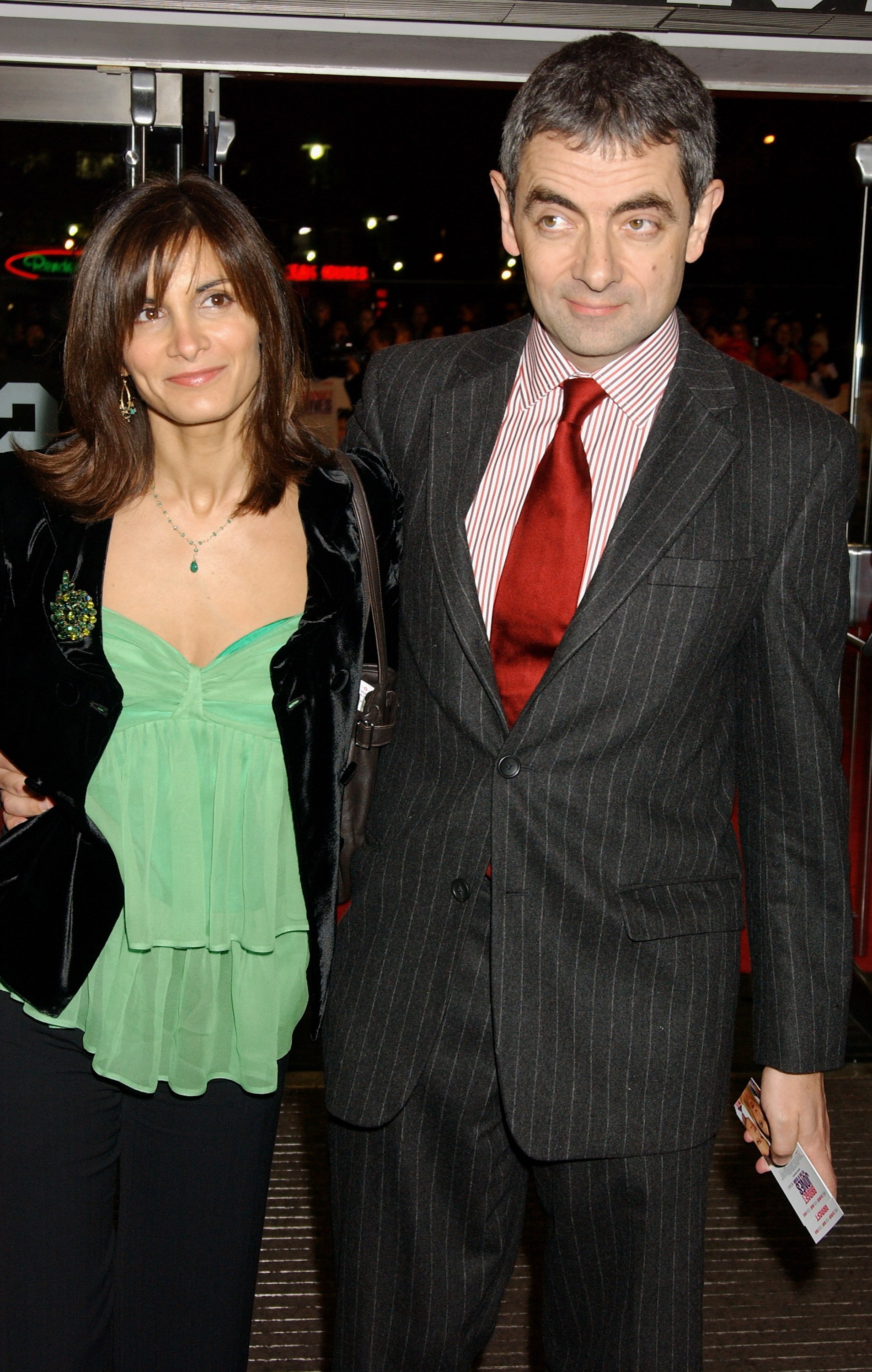 Actor Rowan Atkinson and wife Sunetra Sastry arrive at the UK Gala Premiere of "Bridget Jones: The Edge Of Reason" at the Odeon Leicester Square on November 9, 2004, in London. | Source: Getty Images
SUNETRA SASTRY AND ROWAN ATKINSON HAVE 2 CHILDREN
Sunetra and Atkinson had two children, a boy, Ben, and a daughter, Lily, before their divorce. Ben, Atkinson's doppelganger, joined the Gurkhas in Nepal after completing a 10-week intense course as part of his preparation for the British Army.
He was obliged to study Nepalese and was said to have picked it up rapidly, either to his understanding of Spanish and Arabic or his urgent need to pick up the local Nepalese chat-up lines.
In 2018, he was part of the guard of honor for French President Emmanuel Macron and British Prime Minister Theresa May at Sandhurst, where he was getting military training.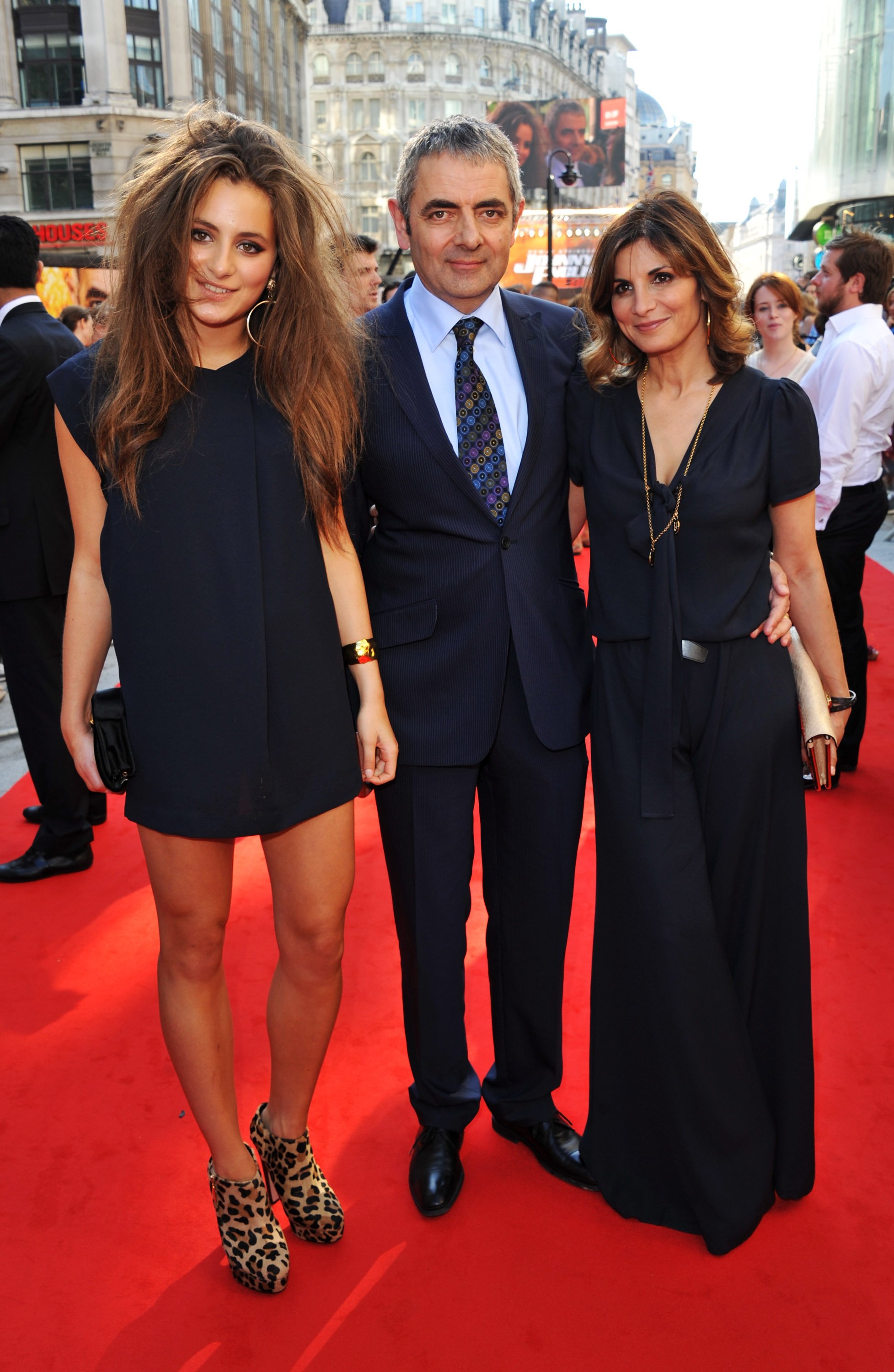 Lily Atkinson, actor Rowan Atkinson and Sunetra Sastry attend the "Johnny English Reborn" UK premiere at Empire Leicester Square on October 2, 2011, in London, England. | Source: Getty Images
Lily Sastry is a singer, burlesque dancer, and actress. She began her acting career at a young age, appearing in the 2004 children's film "Tooth." She was also in "Mr. Bean's Holiday" and "Jonny English Reborn."
Despite her early start, she distinguished herself by studying cabaret. She soon found herself presenting her one-woman act at various places, including the famed bar The Pheasantry. She is a dancer and vocalist, and her performances have received positive media attention.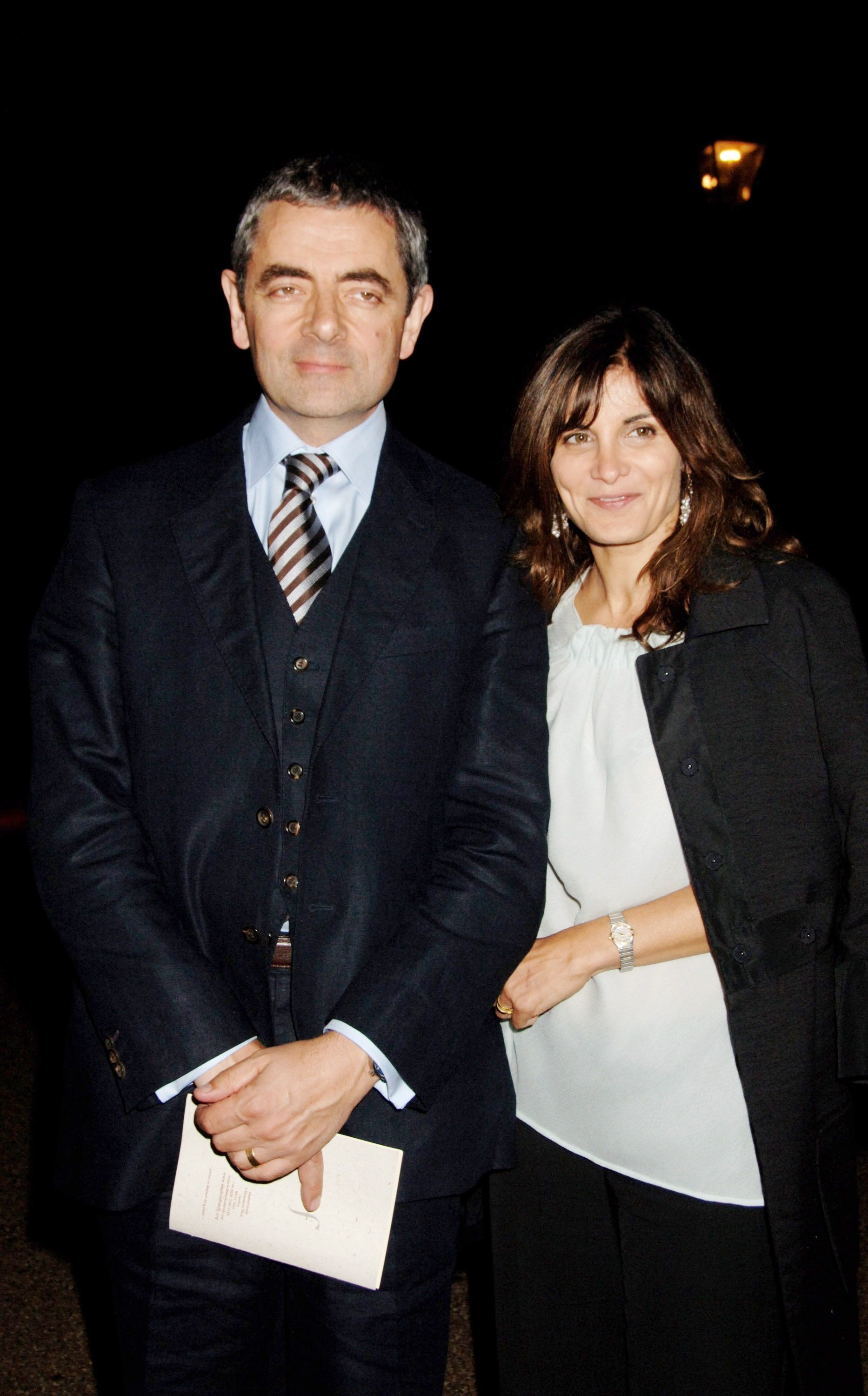 Rowan Atkinson and Sunetra Sastry attend the Quintessentially Trunk Party, at The Serpentine Lido on September 16, 2007, in London, England. | Source: Getty Images
She didn't seem to be in favor of the divorce, but all worries were dispelled when she attended the premiere of her father's newest film, "Johnny English Strikes Again," in 2018.
Lily's mother, Sunetra Sastry, is based in London and prefers to keep a low profile there. She and her previous husband were married for twenty-four years until they divorced in a minute.
Please fill in your e-mail so we can share with you our top stories!