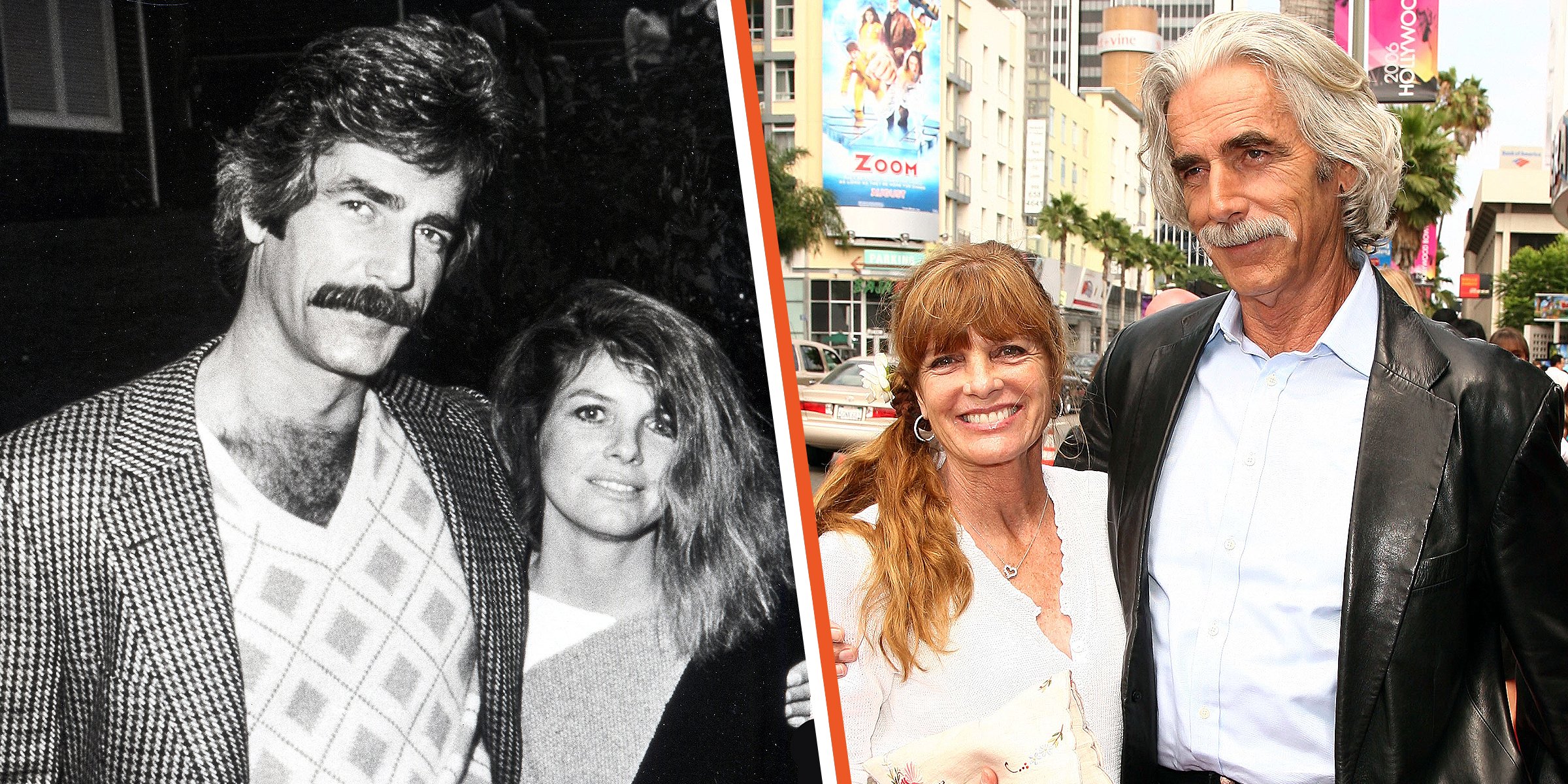 Getty Images
Sam Elliott Fell for Older Wife 13 Years before Meeting Her & Called Himself 'Real Glutton' after Marriage

From the get-go, actor Sam Elliott always knew he wanted a family. He fell in love with Katharine Ross long before he met her and, for years, could not gain the courage to say how he truly felt about her. Fortunately, she felt the same way, and the two have been married for nearly four decades.
Fans worldwide recognize Sam Elliot for playing numerous biker, military, and gun-slinging cowboy roles in cult favorites such as "The Big Lebowski," "Tombstone," "Gone To Texas," and "The Quick and the Dead."
His lanky yet experienced build, impressive mustache, and deep, resonant voice have been his Hollywood trademark throughout his career, which has seen him bag some accolades and get nominated for many more.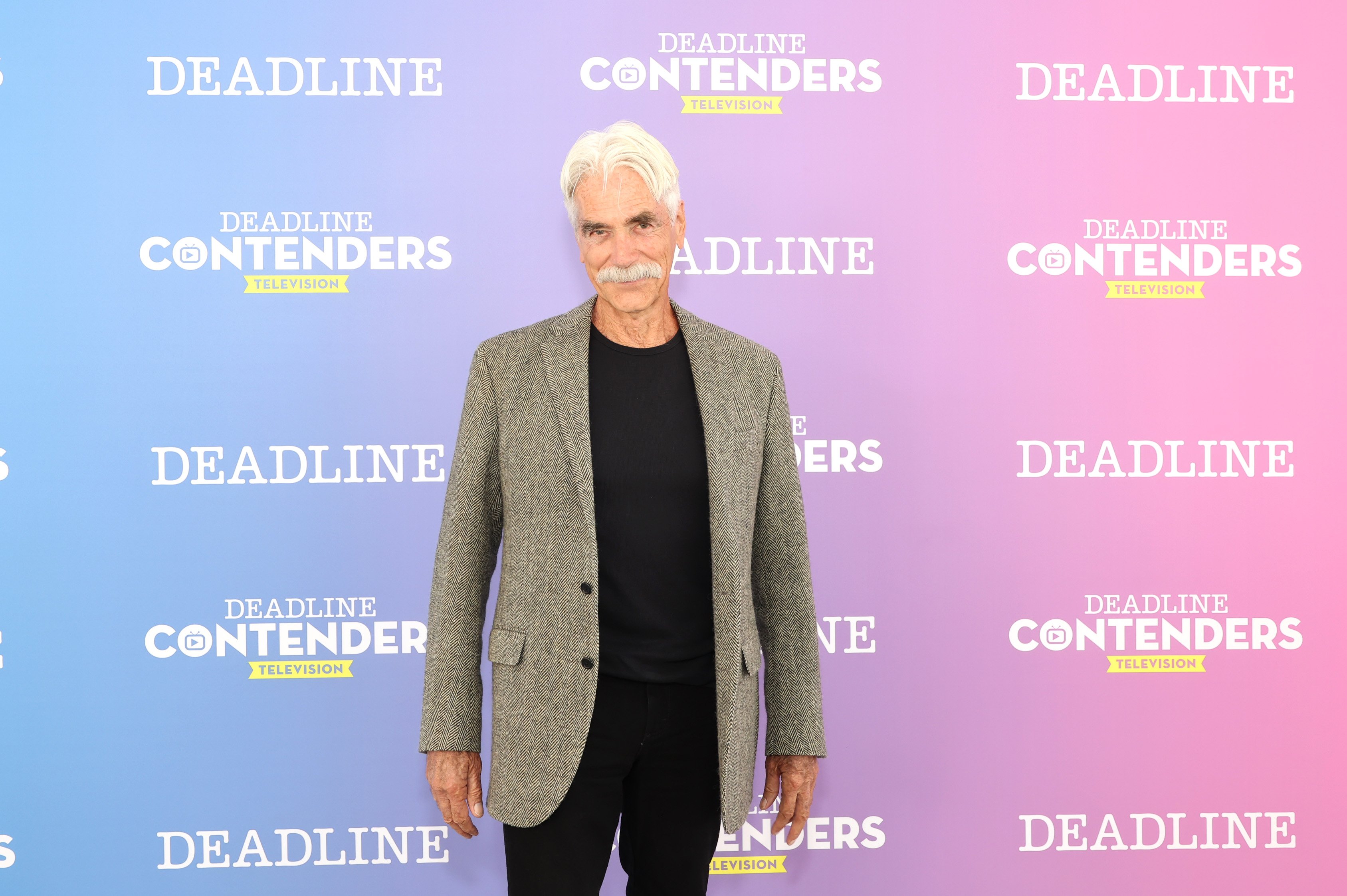 Actor Sam Elliott from Paramount+'s '1883' attends Deadline Contenders Television at Paramount Studios on April 10, 2022 in Los Angeles, California. | Source: Getty Images
The "Fatal Beauty" actor has also gained fame in more spheres of his life besides his career. He has also had a successful personal life with a wife and daughter he adores. Elliott has been married to his wife, Katharine Ross, for 38 years and remains just as smitten with her as he was those decades ago.
Hollywood marriages often lack longevity, and Elliott recognizes how much work goes into making a union last. That said, "The Ranch" actor always knew he wanted to one day have a family to call his. He confessed:
"The two things that I wanted in my life were to have a movie career and to be married, to have a family. And it's an embarrassment of riches that I've got both."
SAM FELL FOR KATHARINE MORE THAN A DECADE BEFORE THEY MET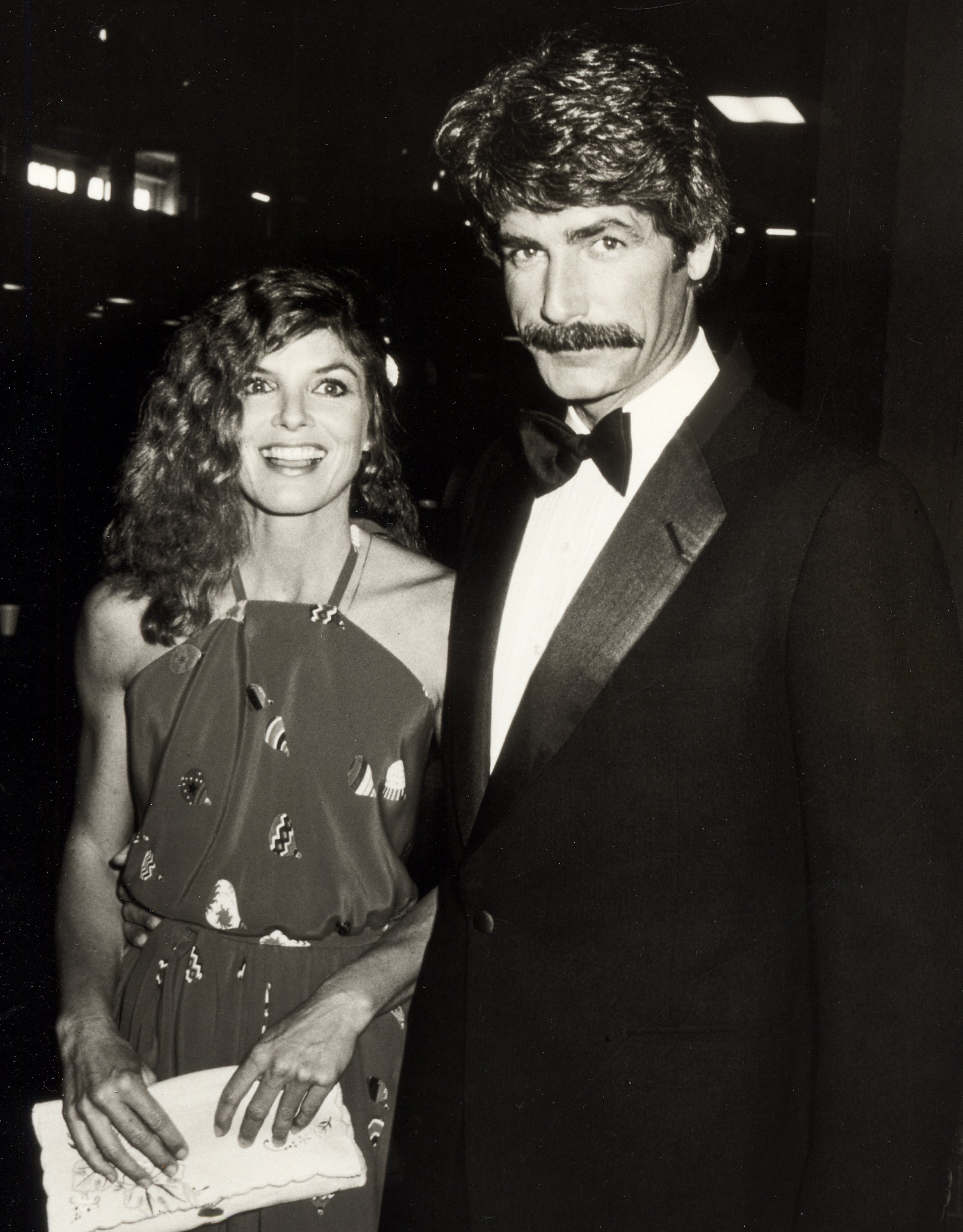 Actress Katharine Ross and actor Sam Elliott attending 16th Annual Academy of Country Music Awards on April 30, 1981 at Shrine Auditorium in Los Angeles, California.| Source: Getty Images
Ross, like her husband, was a famous movie actress in the 60s and 70s, with acting credits in "The Graduate," "The Final Countdown," and "The Singing Nun," among many more.
Elliott first laid eyes on her when she starred in James Stewart's "Shenandoah" in 1965 and fell hard for her beautiful eyes and face.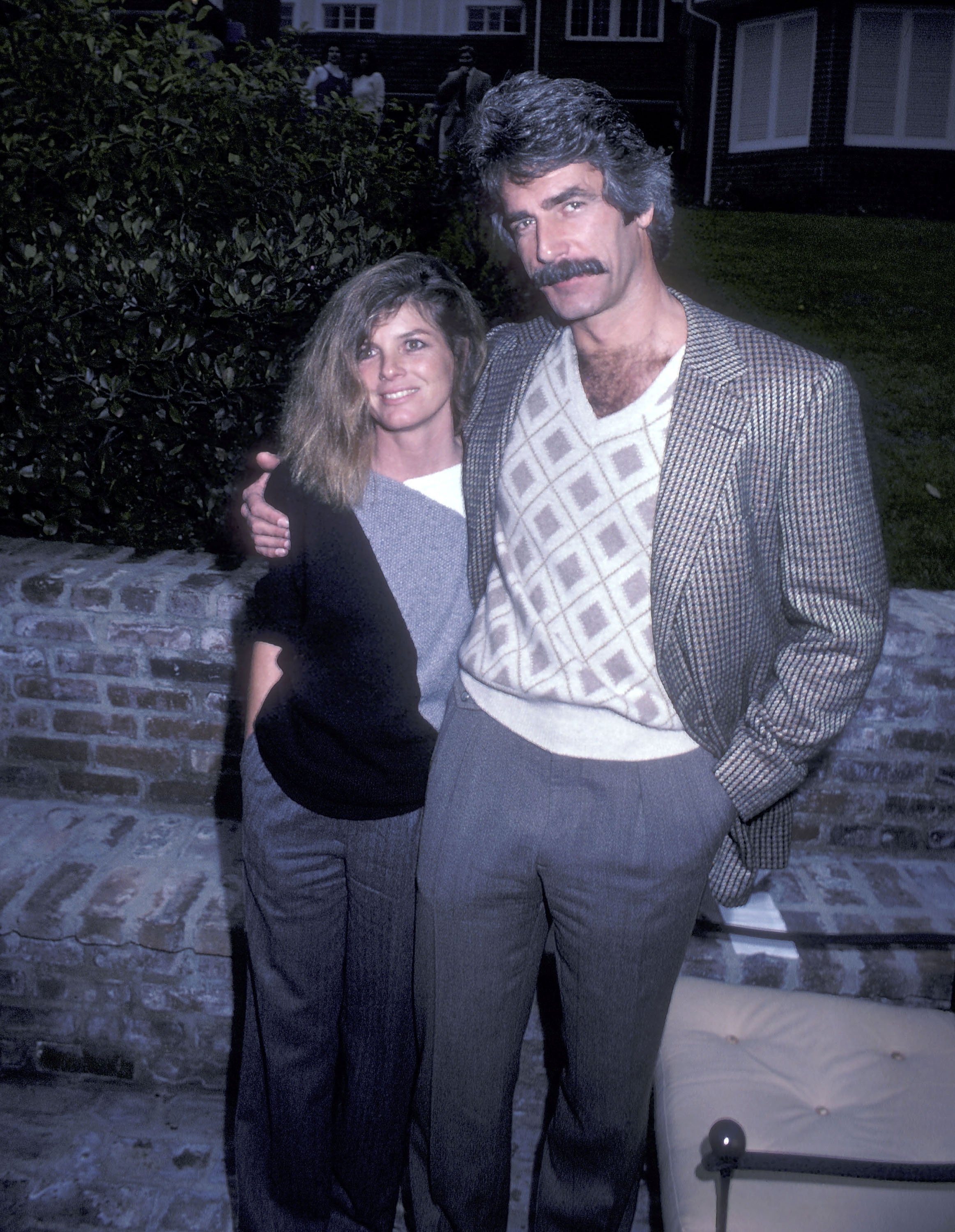 Actor Sam Elliott and actress Katharine Ross attend the Party to Celebrate the Signing of the California Bilateral Nuclear Weapons Freeze Initiative on January 10, 1982, at Peg & Bud Yorkin's home in Beverly Hills, California | Source: Getty Images
Years later, they met on the set of "Butch Cassidy and the Sundance Kid," where Ross was a leading lady and Elliott was a glorified extra. Despite being in love with her for several years at that point, he still did not dare approach her. He told AARP The Magazine in 2015, as Country Living reports:
"I didn't dare try to talk to her then. She was the leading lady. I was a shadow on the wall, a glorified extra in a bar scene."
Despite his inhibitions, fate was on his side, and he was cast alongside Ross in the 1978 film "Legacy," where they saw much more of each other. Ross admits that she was attracted to Elliott's voice, rugged looks, mustache, and much more.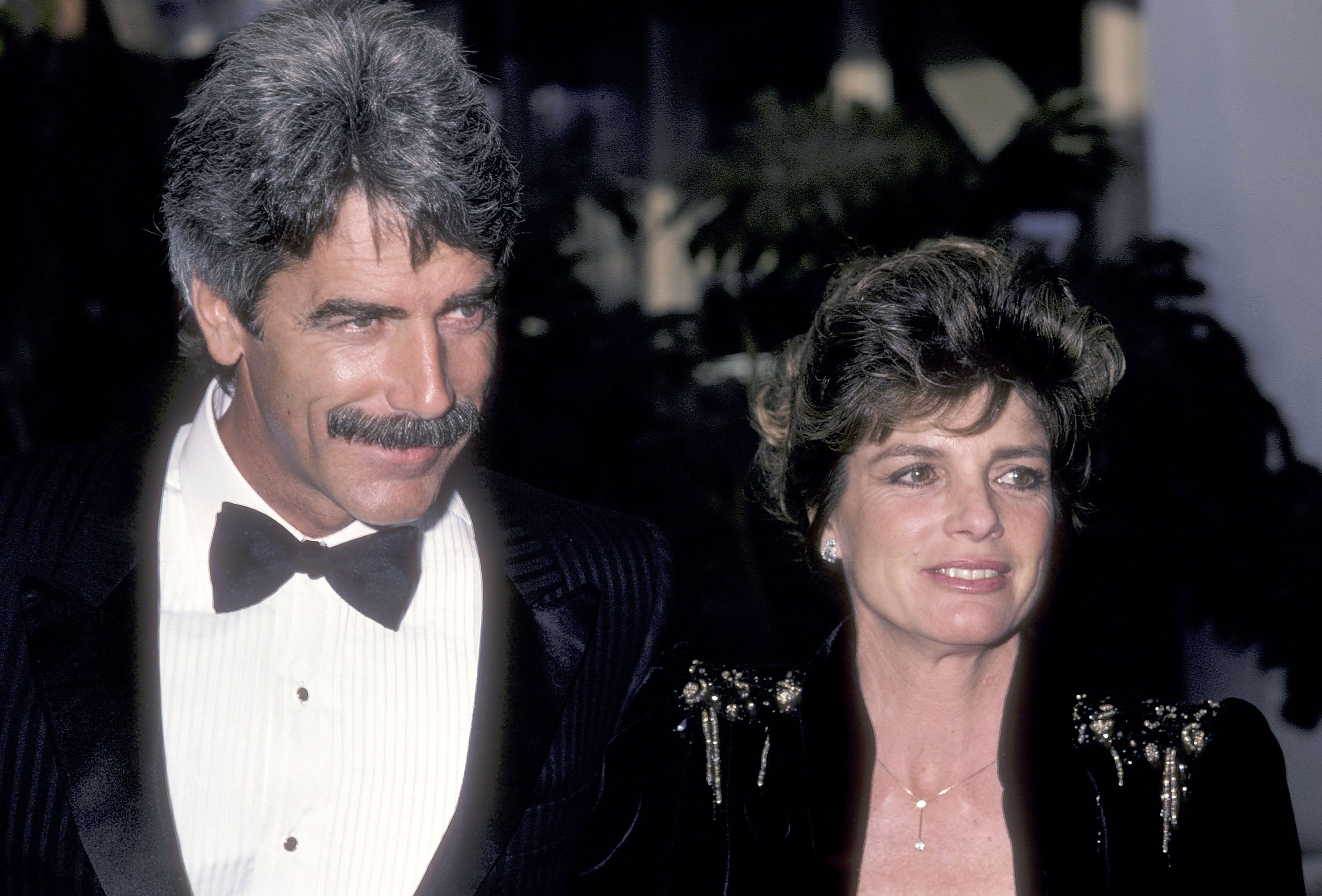 Actor Sam Elliott and actress Katharine Ross attend the 12th Annual People's Choice Awards on March 11, 1986 at the Santa Monica Civic Auditorium in Santa Monica, California. | Source: Getty Images
At the time, Ross, four years older than Elliott, was on her fourth marriage, while Elliott had never been married. She, however, did not have children from her previous marriages. But her failed romantic escapades did not hinder the "Lifeguard" actor from seeing a future with the actress.
As their attraction became more undeniable, Ross divorced her husband in 1979 and married Elliott in 1984. They had their daughter Cleo Rose later that year. Today, the actor is grateful for his family and lovingly refers to his daughter as the love of his life.
SAM'S WIFE HELPED HIS CAREER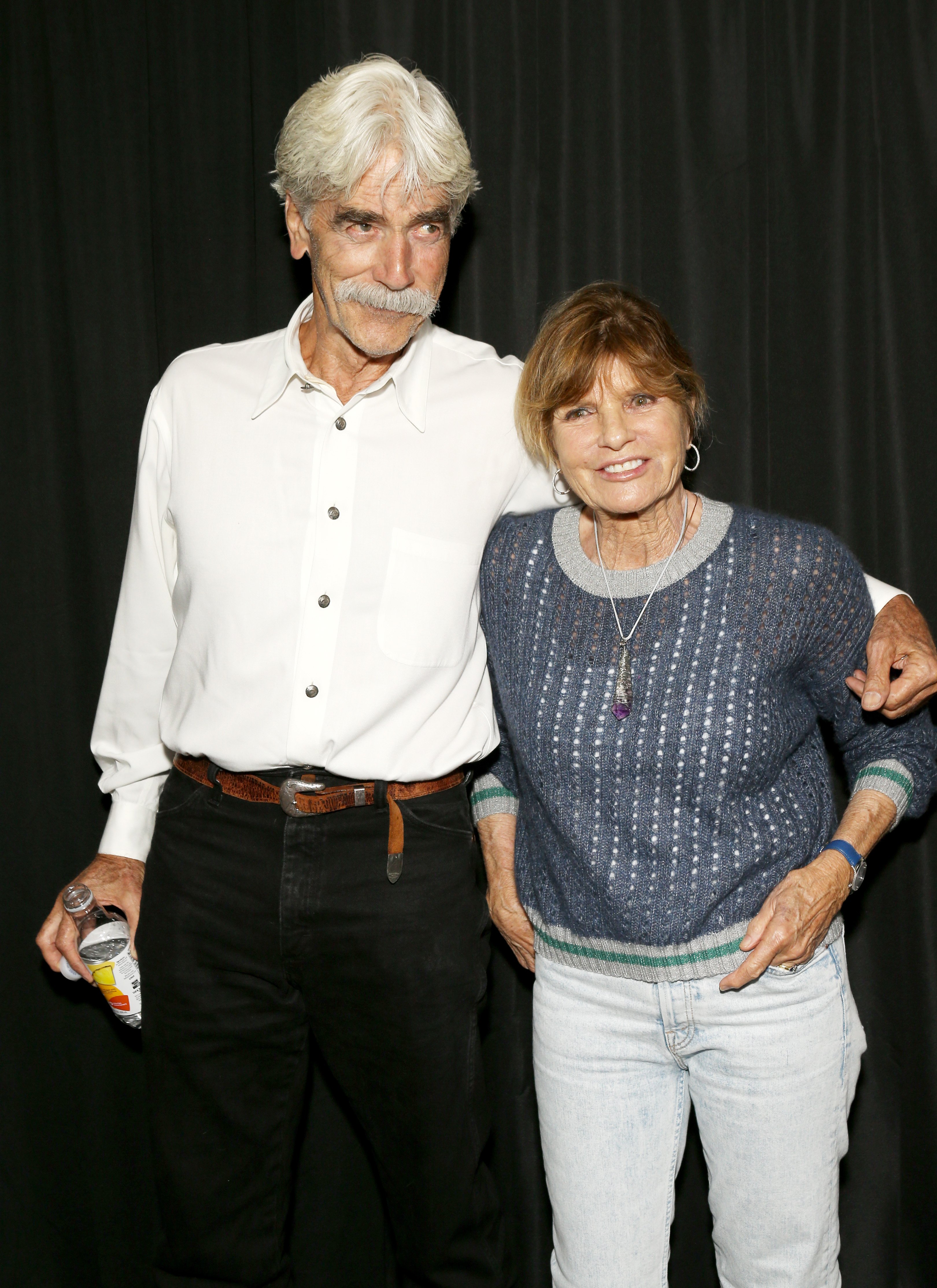 Sam Elliott and Katharine Ross attend the Stacy Poitras' Art Gallery Exhibition for documentary premiere of "The Chainsaw Artist" held on September 14, 2019 in Hollywood, California. | Source: Getty Images
After their marriage in 1984, Ross became more than just a wife to Elliott. She was long established in the business and helped along his career.
Following their wedding, the lovebirds went on their honeymoon in Hawaii. While there, Elliott received a call from his agent, Ron Meyer, saying that director Peter Bogdanovich wanted to meet and test him for a role as Cher's boyfriend in the 1985 film "Mask."
Elliott turned him down, claiming he wouldn't be cutting short his honeymoon for a role. However, when Ross realized Elliott had turned down the role, she called the agent back and said she'd get her husband back in time to test for the part.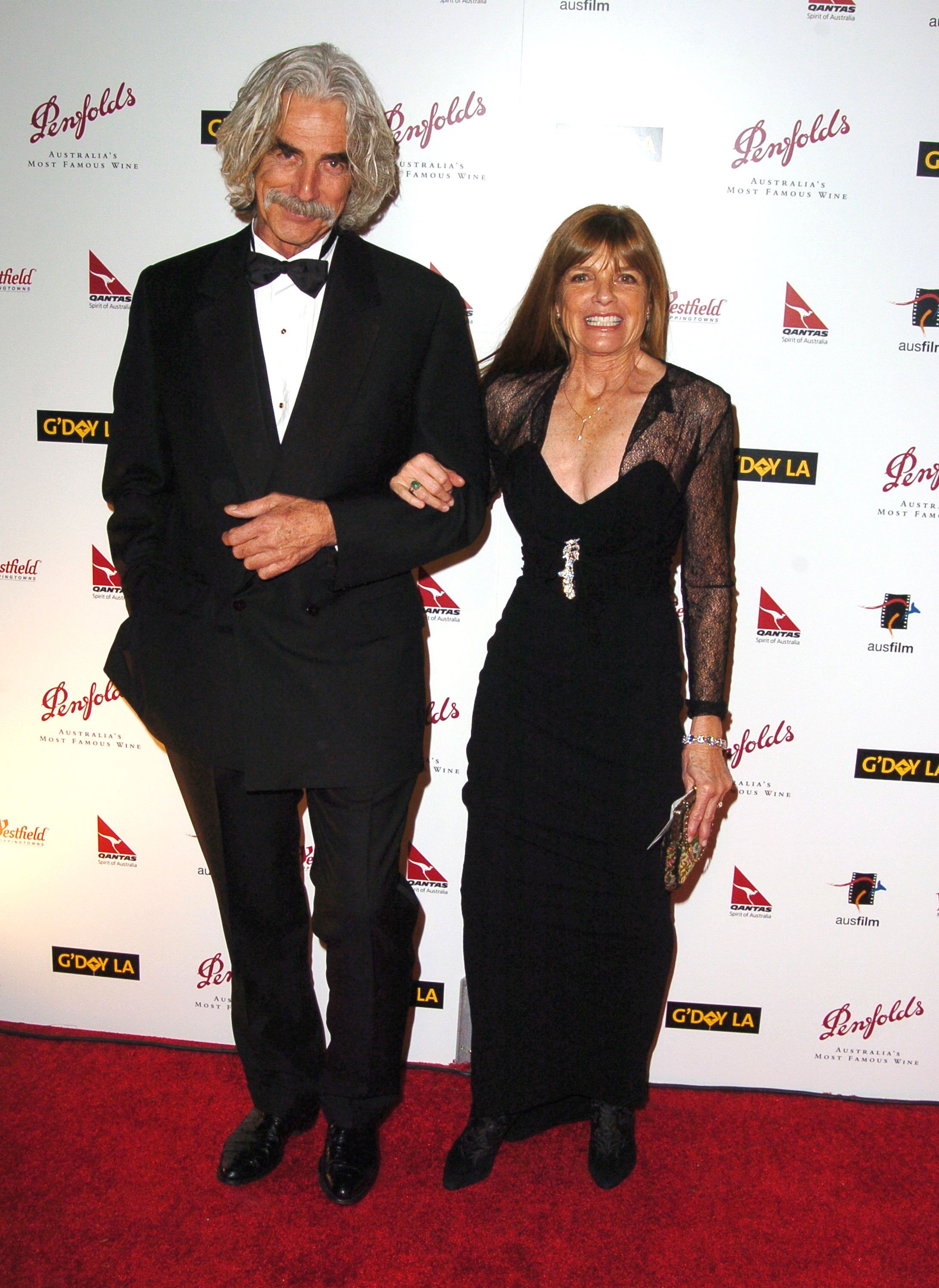 Sam Elliott and Katherine Ross during 2nd Annual Penfolds Gala Black Tie Dinner - Arrivals at Century Plaza Hotel in Century City, California, United States | Source: Getty Images
They flew out the following day. She must have sensed that the role would be a defining one for Elliott, and it turned out to be just that. At that moment, Elliott was grateful to have an actress for a wife.
And in years that would follow, the actor could not stop gushing over his wife, who he referred to as "the love of [his] life." During an interview with "TV Crew Guy," the actor shared how blessed he felt to have everything he always wished to achieve.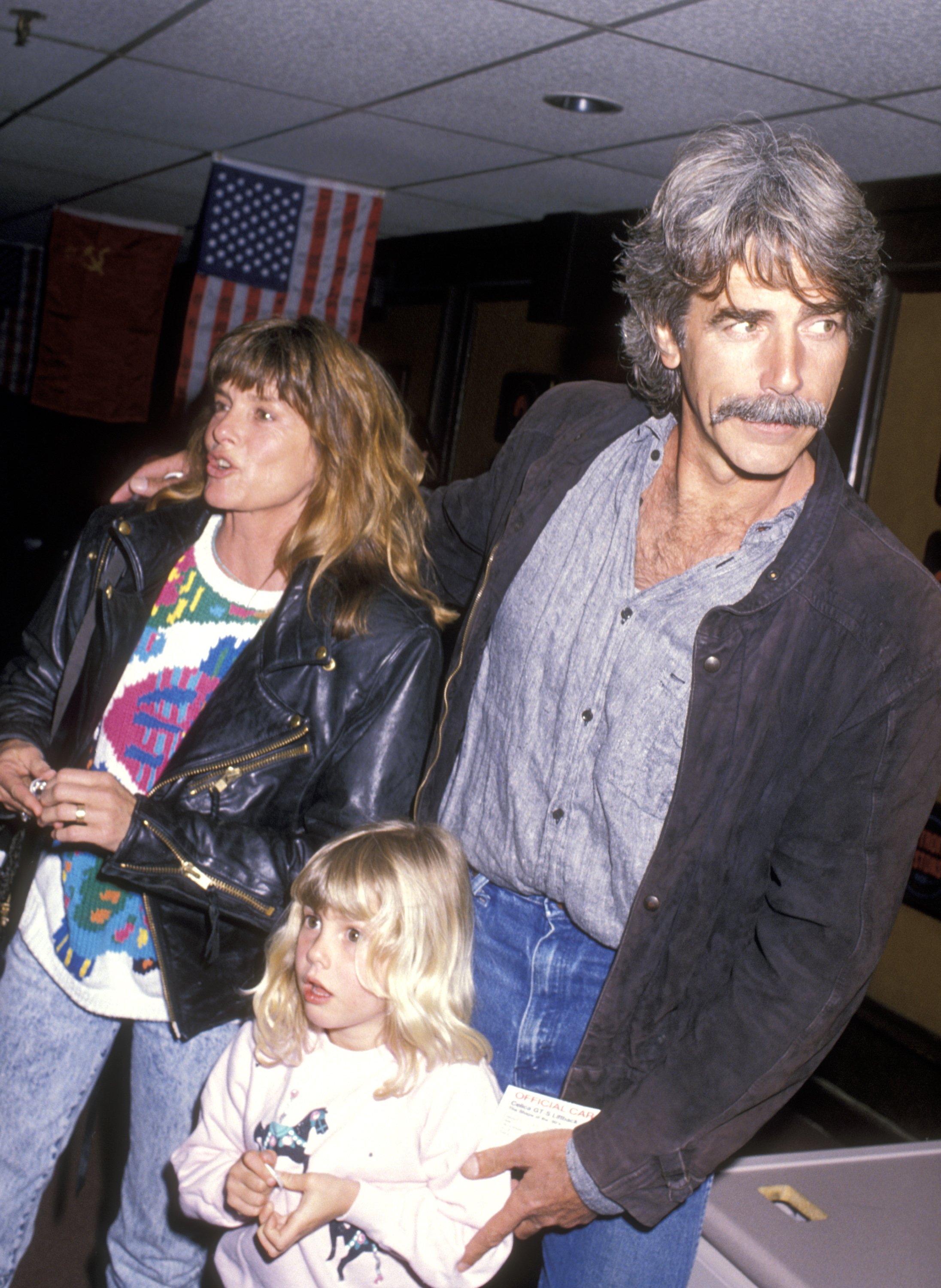 Actors Katharine Ross, Sam Elliott, and daughter Cleo Elliott attend the "Moscow Circus Opening" on March 14, 1990, at Great Western Forum in Inglewood, California | Source: Getty Images
He shared that he had a successful film career, married the girl of everyone's dreams, and had a baby he loved and adored. He described himself as a glutton for having it all and said:
"Real glutton, huh… I hope it all doesn't give me a bellyache."
Besides building an enviable marriage, Elliott and Ross also worked together, starring in "The Hero." Elliott plays an aging Western film icon Lee Hayden, who spends his days reliving past glories before a cancer diagnosis forces him to come to terms with his life and legacy. Ross plays Hayden's ex-wife.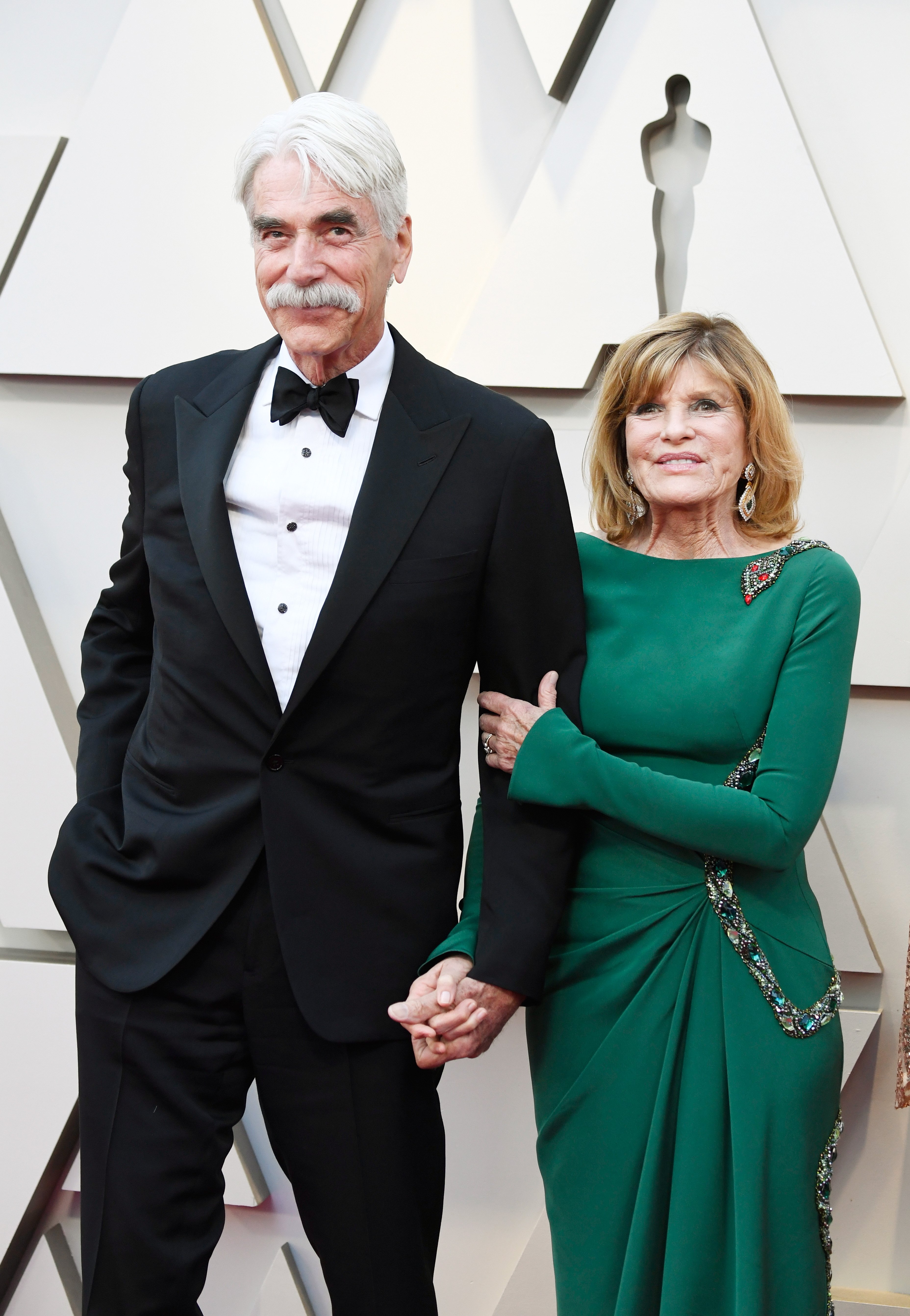 Sam Elliott and Katharine Ross attend the 91st Annual Academy Awards at Hollywood and Highland on February 24, 2019 in Hollywood, California. | Source: Getty Images
The two recognize marriage as hard work but are determined to see theirs through to the end. "We have a common sensibility, but we also work at being together," the "I'll See You In My Dreams" actor said.
Elliott firmly believes that working together past challenges is a key factor in a lasting relationship. However, during an interview in February, he joked that he wasn't sure his wife was still in love with him after being away from home for five months working on a war film.
Katharine Ross, Sam Elliott and Cleo Rose Elliott arrive at the Premiere Of Warner Bros. Pictures' 'A Star Is Born' at The Shrine Auditorium on September 24, 2018 in Los Angeles, California. | Source: Getty Images
He disclosed that marriage was hard work, but he remains grateful for his family. He revealed that he still considers his daughter, now 37 and a musician, as his baby, saying:
"She may be older chronologically, but she's a baby. Still, always be my baby."
Today Elliot and Ross divide their time between their seaside ranch in Malibu, California, which they purchased in 1970, and their property in Willamette Valley, Oregon, which Elliott took ownership of after his mother passed away in 2012.
Please fill in your e-mail so we can share with you our top stories!