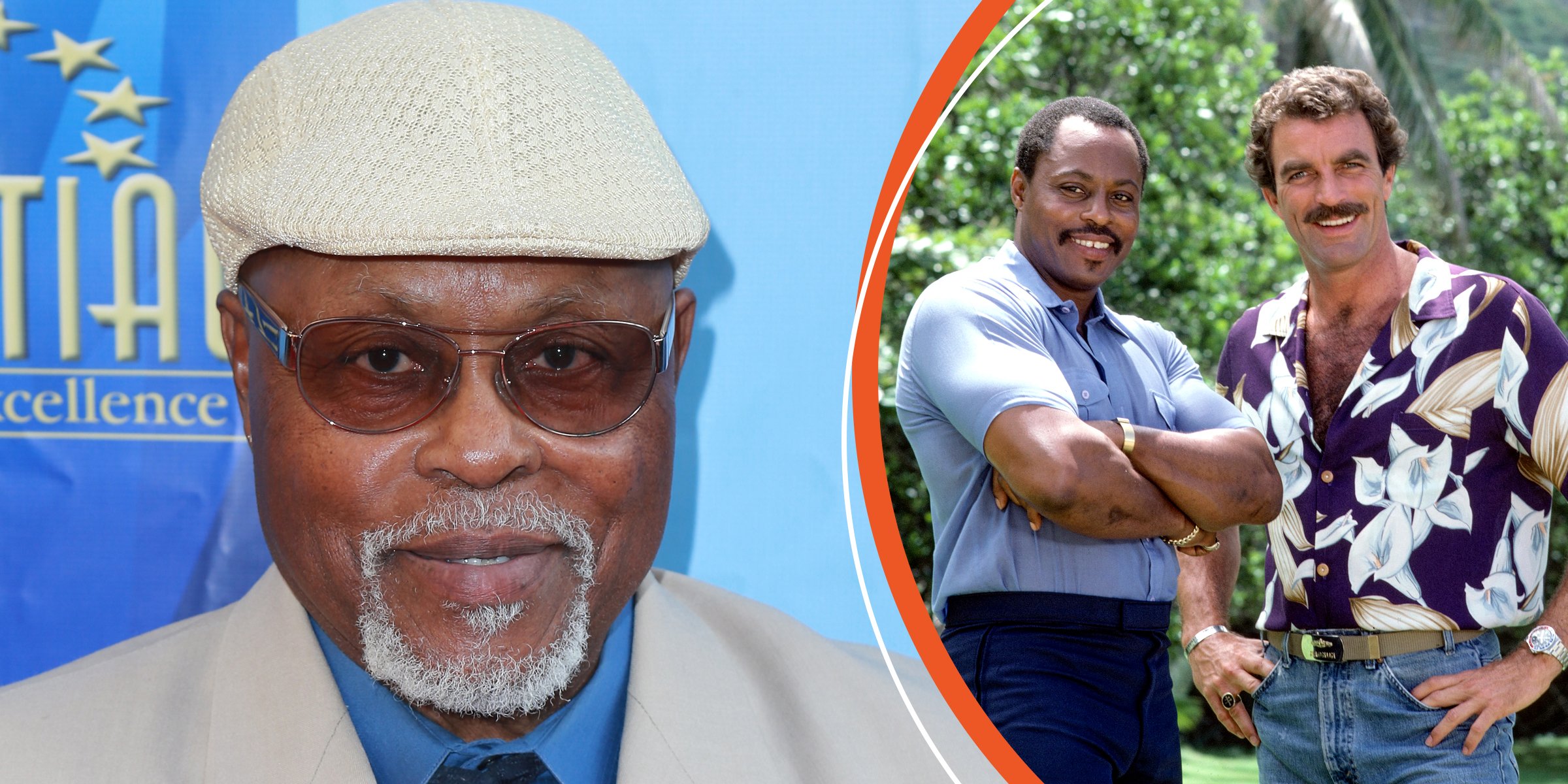 Getty Images
'Magnum PI's Roger E Mosley Died Surrounded by Family a Week after Being 'Paralyzed from the Shoulders Down'

The world is mourning the death of a Hollywood gem, "Magnum P. I" star Roger E Mosley. The actor died at the Cedars-Sinai Medical Center, Los Angeles, California, on August 7. He was 83 at the time of his demise.
The actor's youngest daughter Ch-a Mosley made the sad announcement on her Facebook page, noting that he had passed on at 1:17 a.m. early Sunday morning. She also described the circumstances surrounding his final moments in the statement.
She shared that the actor had been surrounded by his family as he transcended peacefully, revealing that his death was not a reason to mourn as he would hate for people to cry in his name.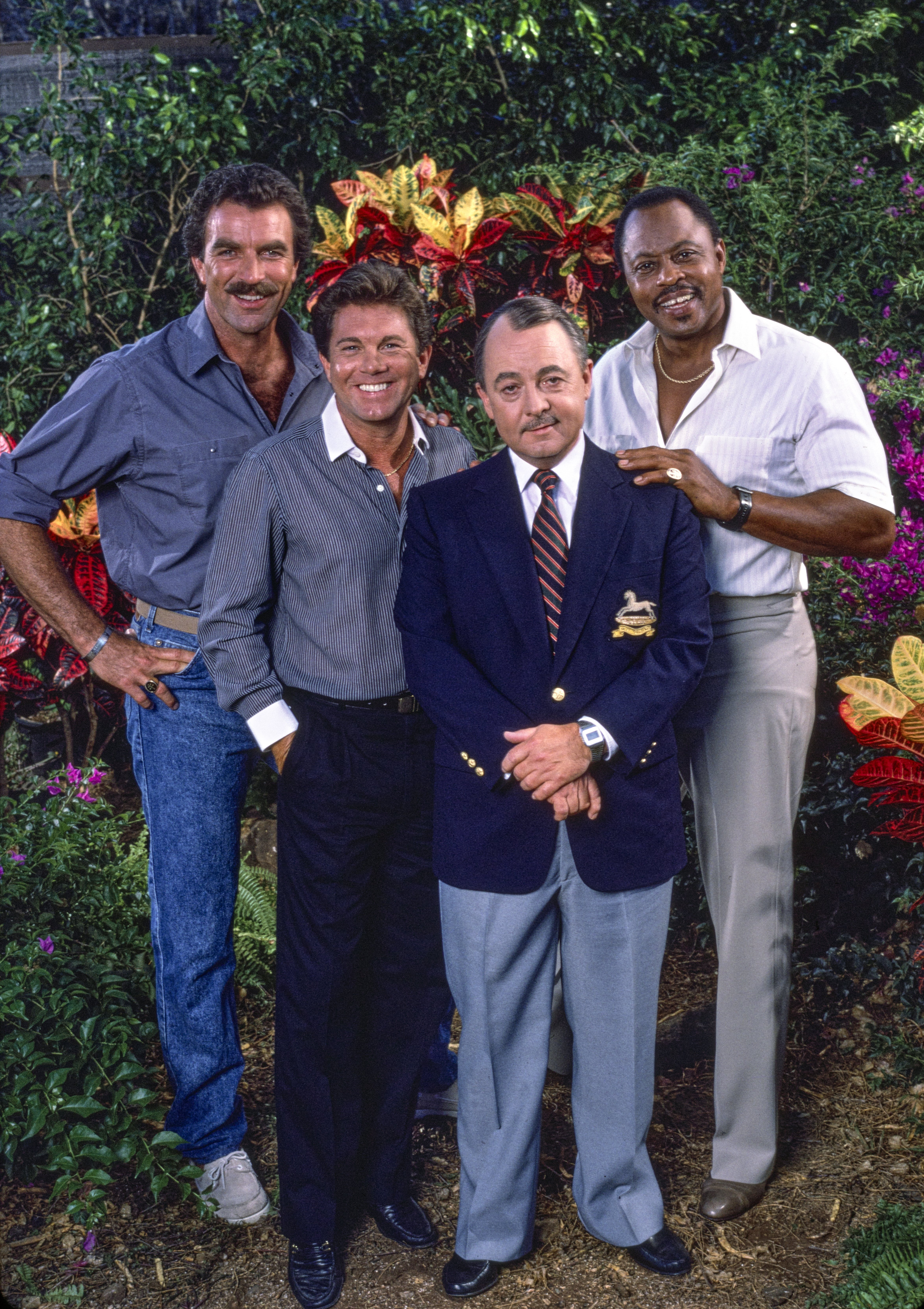 Tom Selleck (as Magnum), Larry Manetti (as Orville 'Rick' Wright), John Hillerman (as Higgins) and Roger E. Mosley (as Theodore 'TC' Calvin) in the CBS television show "Magnum P.I" | Source: Getty Images
Instead, he wanted them to celebrate the legacy he left behind as an adored actor, a father, and a husband. Ch-a also vowed to care for her mother, Antoinette "Toni" Laudermick. The statement continued:
"I love you, daddy. You loved me too. My heart is heavy, but I am strong. I will care for mommy, your love of almost 60 years. You raised me well, and she is in good hands. Rest easy."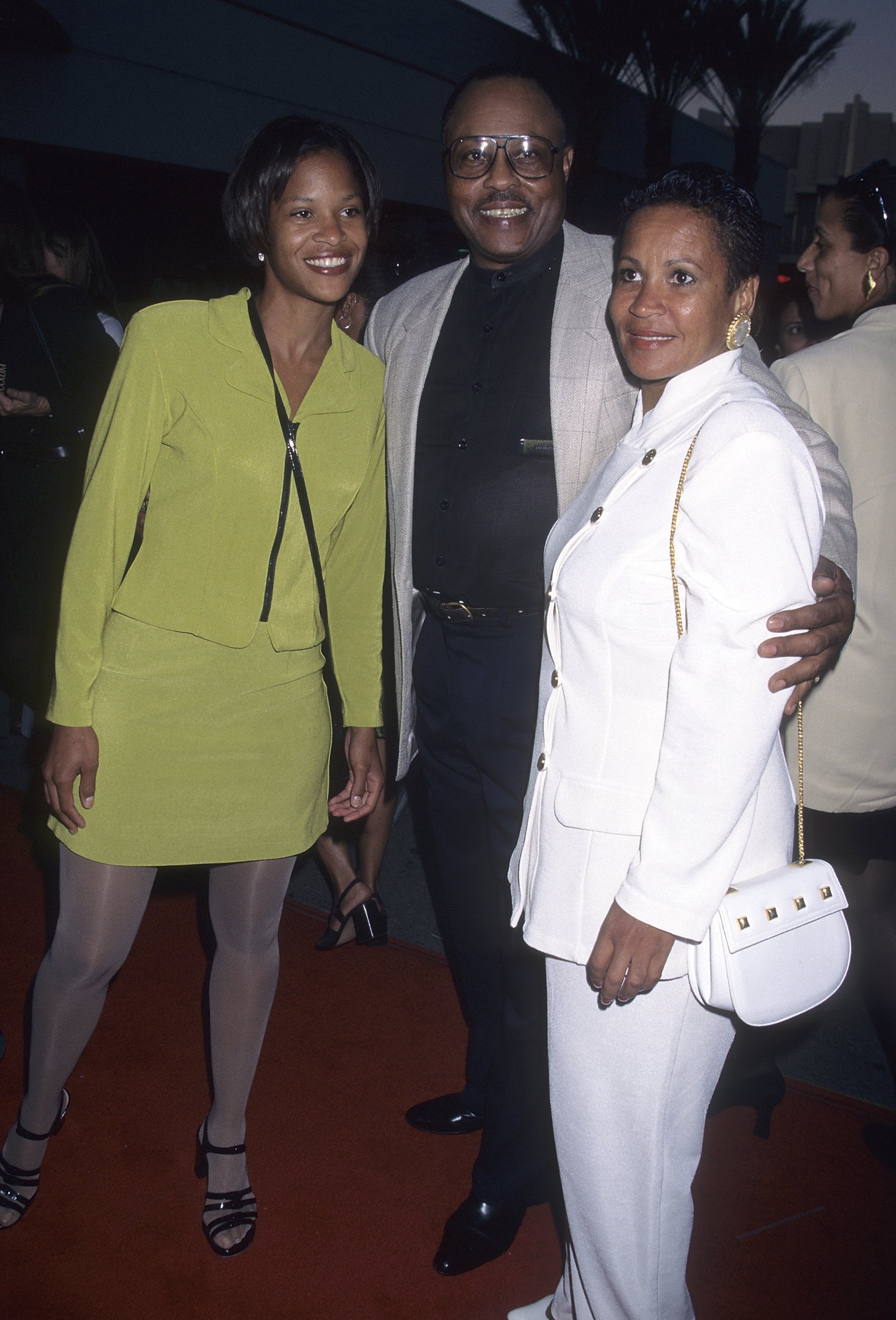 Actor Roger E. Mosley, longtime girlfriend Toni Laudermick, and daughter attend the "Hoodlum" Los Angeles Premiere on August 25, 1997, at the Magic Johnson Theatres in Los Angeles, California | Source: Getty Images.
Besides his daughter Ch-a, he was also a father to his two older children from his previous marriage to Saundra J Locke. The pair married in 1960 but got divorced in 1968.
When Ch-a was born, Mosley was living with his then-girlfriend Laudermick. The two remained together since then until his demise. However, according to IMDb, they only officiated their union in 2005.
A TERRIBLE ACCIDENT ONLY THREE DAYS EARLIER CAUSED HIS SUDDEN DEATH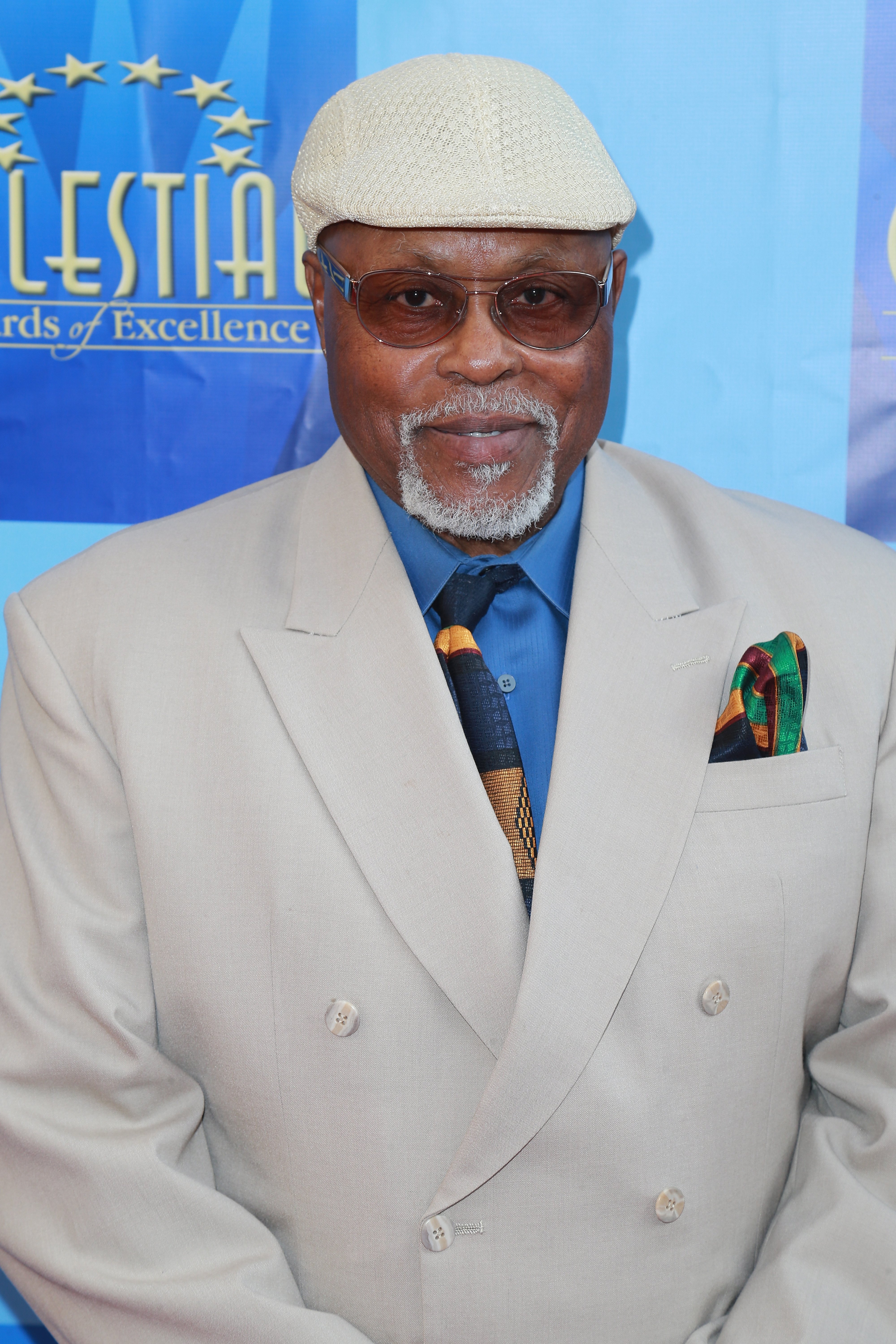 Actor Roger E. Mosley attends the Celestial Awards Of Excellence at Alex Theatre on May 25, 2017 in Glendale, California. | Source: Getty Images
Besides a prolific acting career with roles such as Smitty in "A Thin Line Between Love and Hate" and Carter in "Walker, Texas Ranger," Mosley was also a director and writer.
Sadly, days before his death, the actor was involved in a tragic car accident in Lynwood, California, that left him paralyzed from the shoulders down. Ch-a announced the terrible news of his accident on her Instagram on Saturday, August 6, noting that her father was in critical condition.
She revealed that he was under intensive care, and family and friends were constantly by his side. She then went ahead to praise him for the impact he had on everyone, writing:
"This is a VERY hard time for us as we all know Roger to be a lion, the king of everywhere he brought himself. He is a legend, a trailblazer, a role model, and a friend to his communities. He is my 'Mr. Man.' Please send him your love."
THE LEGACY MOSLEY LEFT BEHIND
Actor Roger E. Mosley in a scene from the MGM movie "Sweet Jesus, Preacherman" circa 1973 | Source: Getty Images
For years, Mosley lived a fulfilled life. His career began in the 70s, appearing in the memorable role of folk and blues singer Huddie Ledbetter in a biography about the musician. He played the part so well that film critic Roger Ebert's review described it as "one of the best biographies of a musician [he'd] ever seen."
Mosley would also disclose to Ebony Magazine in 1992 that playing Ledbetter had been his best role yet. Psyched by his success, the actor made some of his first onscreen appearances in the early 70s.
He first appeared as Porter in the 1971 drama series "Cannon" before taking on roles as a truck driver in "The New Centurions," an uncredited role on "Hickey & Boggs" in 1972, and as Huey in "Hit Man."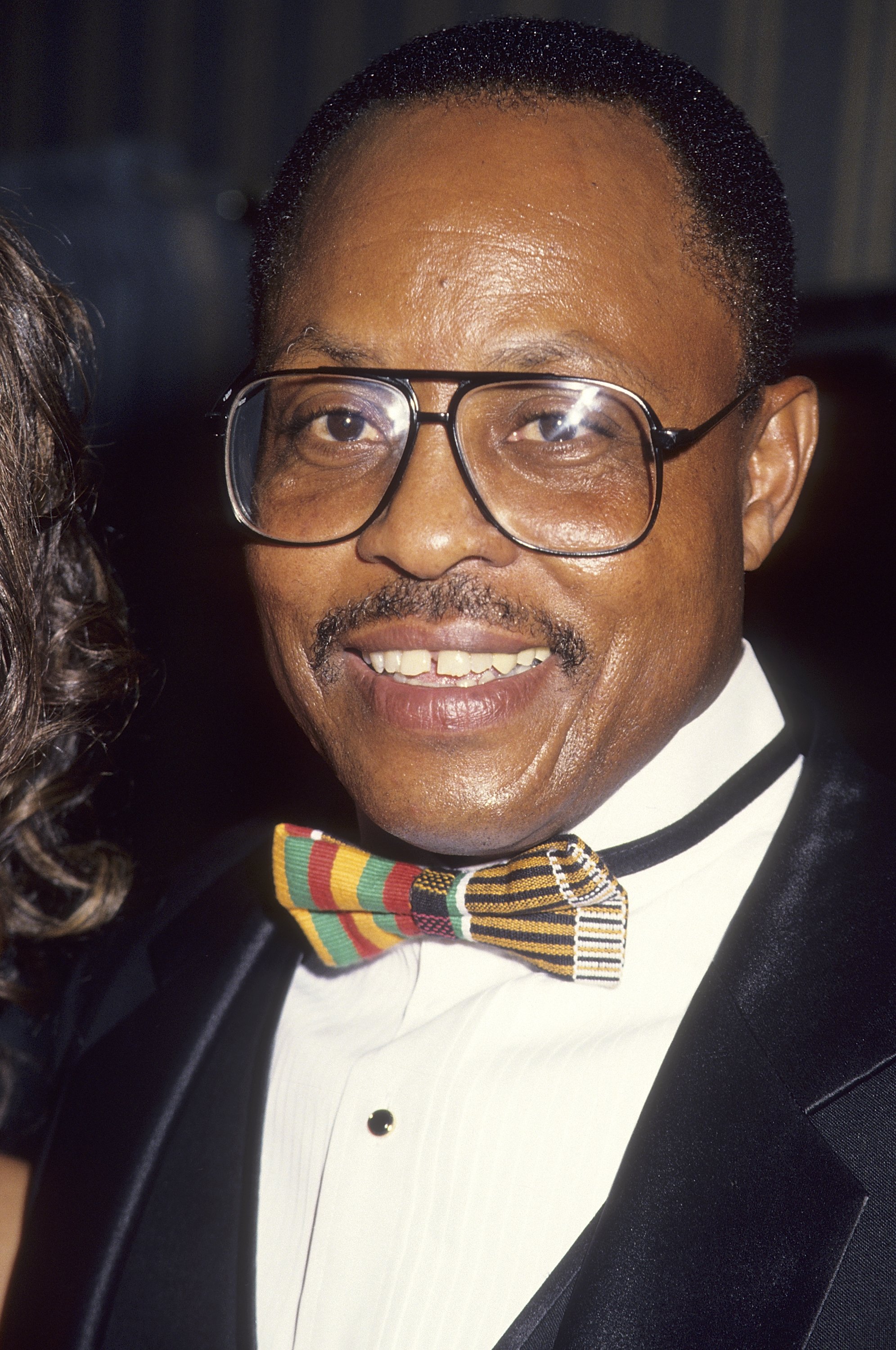 Actor Roger E. Mosley attends the Tri-Elite Entertainment's First Annual Minority Motion Picture Awards on September 10, 1993 at the Wiltern Theatre in Los Angeles, California. | Source: Getty Images
In 1973, he played Lee Holmes in "Sweet Jesus, Preacherman." Other earlier roles include playing Rosey in the 1974 "McQ" alongside John Wayne, then as Big Moe Hayes in "The River Niger" alongside Louis Gossett Jr., Cicely Tyson, and James Earl Jones.
In 1975, he appeared as Mellow in "Darktown Strutters," and in 1977, he played football player Puddin Patterson Sr. in "Semi-Tough" alongside Burt Reynolds and Sonny Liston in "The Greatest."
In the eight years between 1980 and 1988, the actor appeared in his most famous role, playing helicopter pilot Theodore "T.C." Calvin.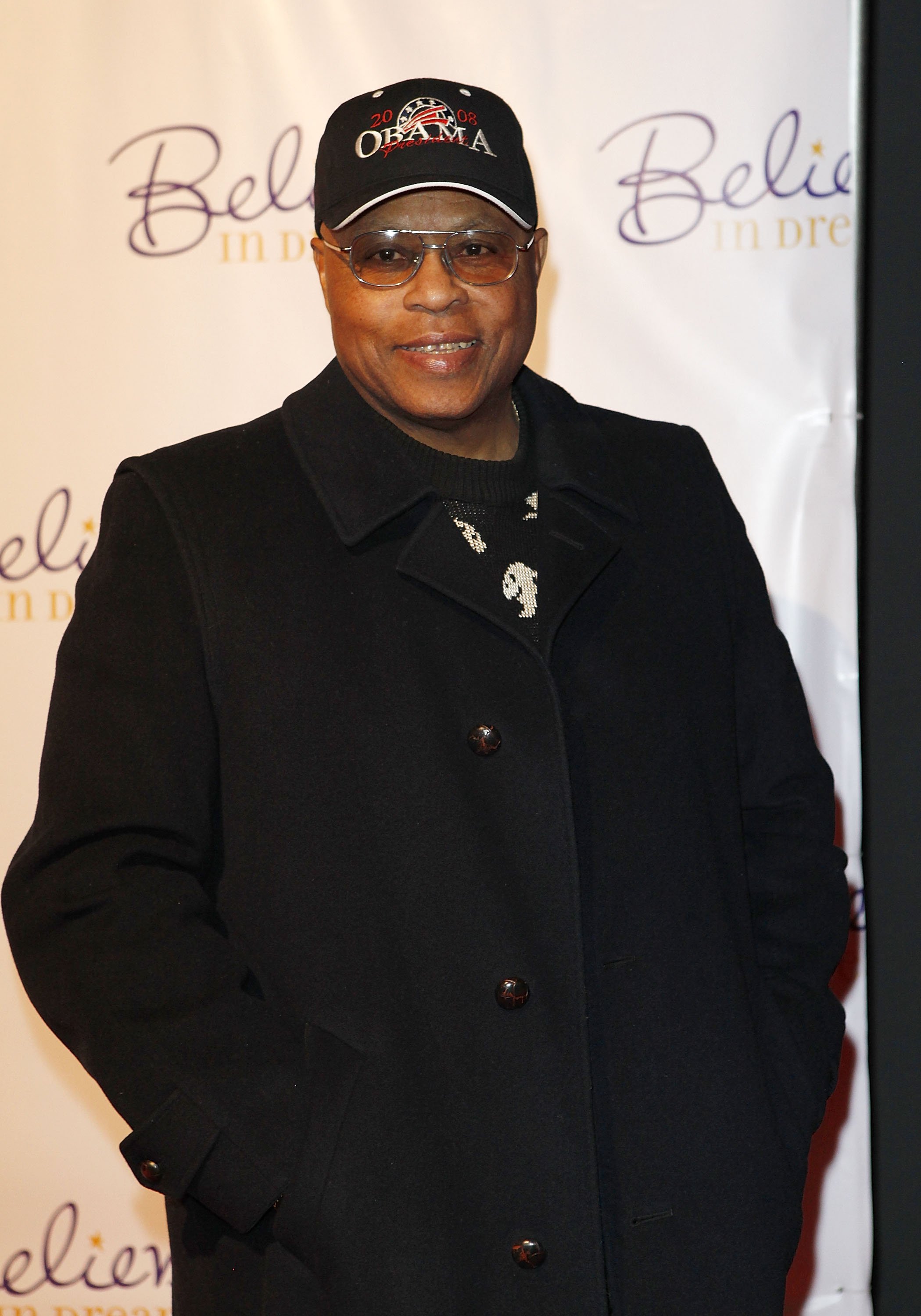 Actor Roger Mosley arrives at The Ernest Borgnine Pre-Oscar Party at Universal Studios Hollywood on March 5, 2010 in Universal City, California. | Source: Getty Images
The series chronicles the adventures of Tom Selleck, who plays a Hawaii-based private investigator Thomas Sullivan Magnum IV. While Magnum is a Private Investigator, his friend T.C is a helicopter pilot who owns a helicopter tourist charter company, the Island Hoppers, in Oahu.
In real life, the directors would not allow Mosley, a licensed helicopter pilot, to fly on set. Whenever they shot a scene that required him to fly a helicopter, the pilot crew would remove the rest of the seats and hide behind him for face shots with the second set of controls.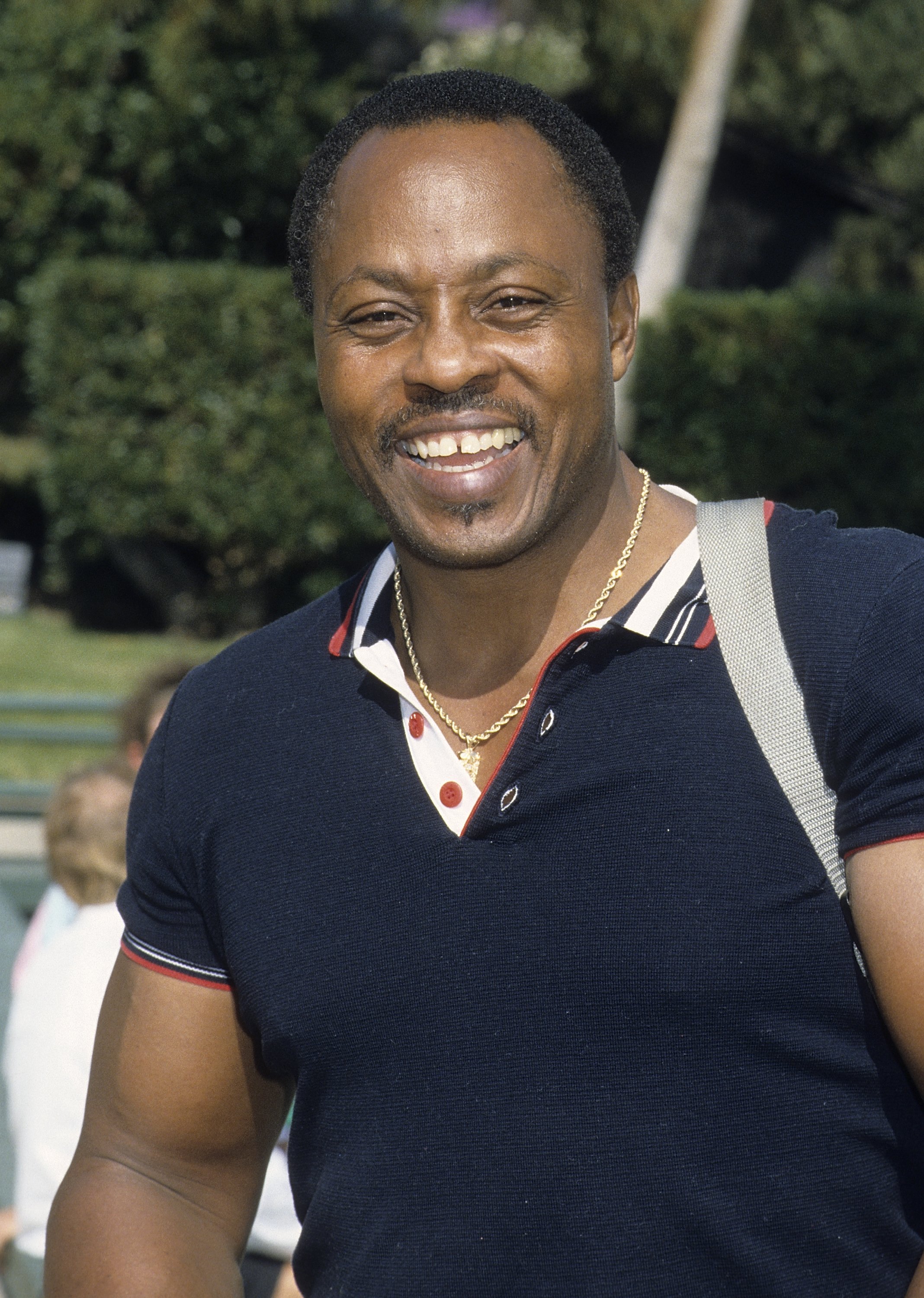 Actor Roger E. Mosley attends the Third Annual Victoria Principal Tennis Classic to Benefit the National Arthritis Foundation on October 18, 1986 at the La Costa Resort and Spa in Carlsbad, California | Source: Getty Images
They would then cut and land the helicopter, and the actors would get out so the pilot could fly to perform the stunt. Whenever the need arose, the pilot would wear a body stocking with muscles to look like Calvin.
In the beginning, the producers had planned for Mosley to own a struggling helicopter business, but he refused the part, saying he wouldn't be the only black person in Hawaii and be broke. He shared:
"And they reversed. They decided Tom would be broke, and I would be financially well off — except I was always bailing him out."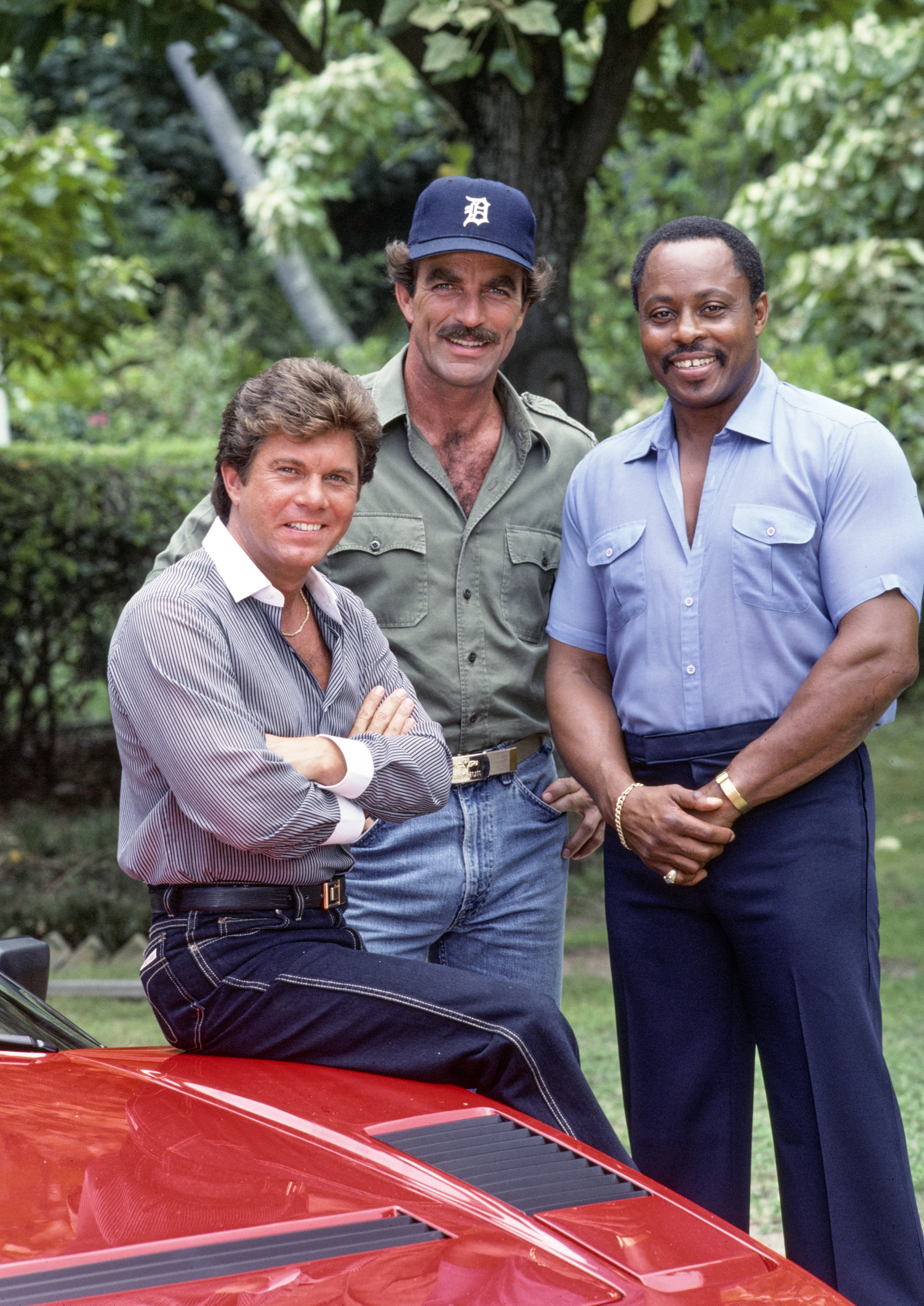 Pictured from left is Larry Manetti (as Orville 'Rick' Wright), Tom Selleck (as Magnum), Roger E. Mosley (as Theodore 'TC' Calvin) in the CBS television series | Source: Getty Images
His character was also a Grambling State University graduate who loved his books and poetry. He also did not party. He disclosed that the writers of "Magnum P.I" kept writing his character as someone that loved to smoke and drink, but Mosley would neither smoke nor drink.
The actor understood that being a black person in such a colossal series would impact many black youths, and he wanted to set the right example for them. He said in 1982:
"I never get high, smoke, or drink on the show or in real life. That's not what I want Black kids to see."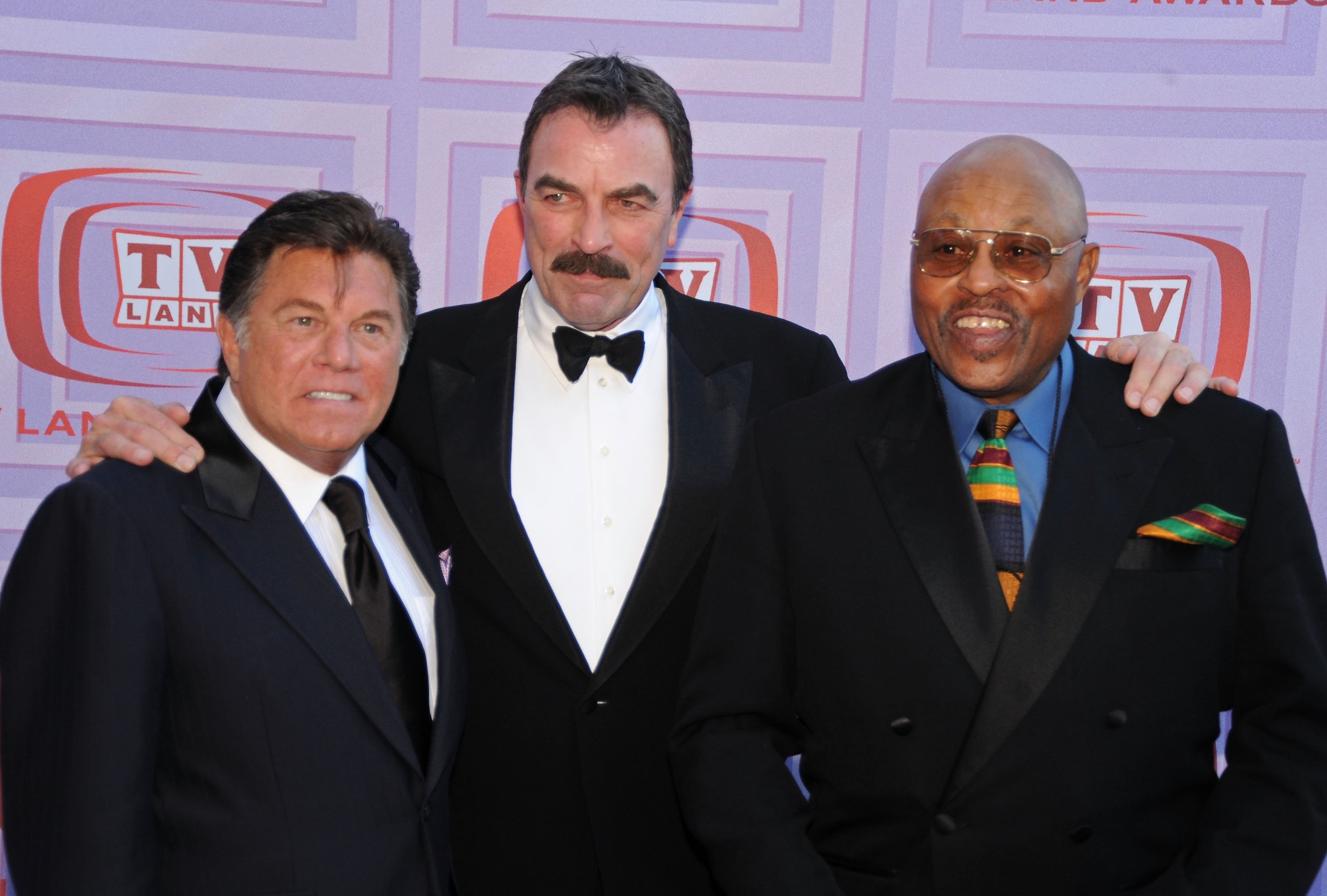 Actors Larry Manetti, Tom Selleck and Roger E. Mosley of " Magnum P.I." attend the 7th Annual TV Land Awards held at Gibson Amphitheatre on April 19, 2009 in Universal City, California | Source: Getty Images
Mosley appeared in more than 150 "Magnum P. I." episodes. The cast also had a reunion in 2003 during the "When Life Gives You Lemon Bars" episode of the show, featuring Tom Selleck and guest stars Mosley and Larry Manetti.
After a decade-long hiatus, the star came out of retirement to appear in the "A Kiss Before Dying" episode of the show's reboot playing T.C's barber John Booky in 2019.
He has left behind a legacy that many will remember for decades. Stephen Hill, who played T.C. in the new series, felt Mosley personified the part of T.C. with so much thoughtful and dignified talent, which is what many will remember of him.
Please fill in your e-mail so we can share with you our top stories!