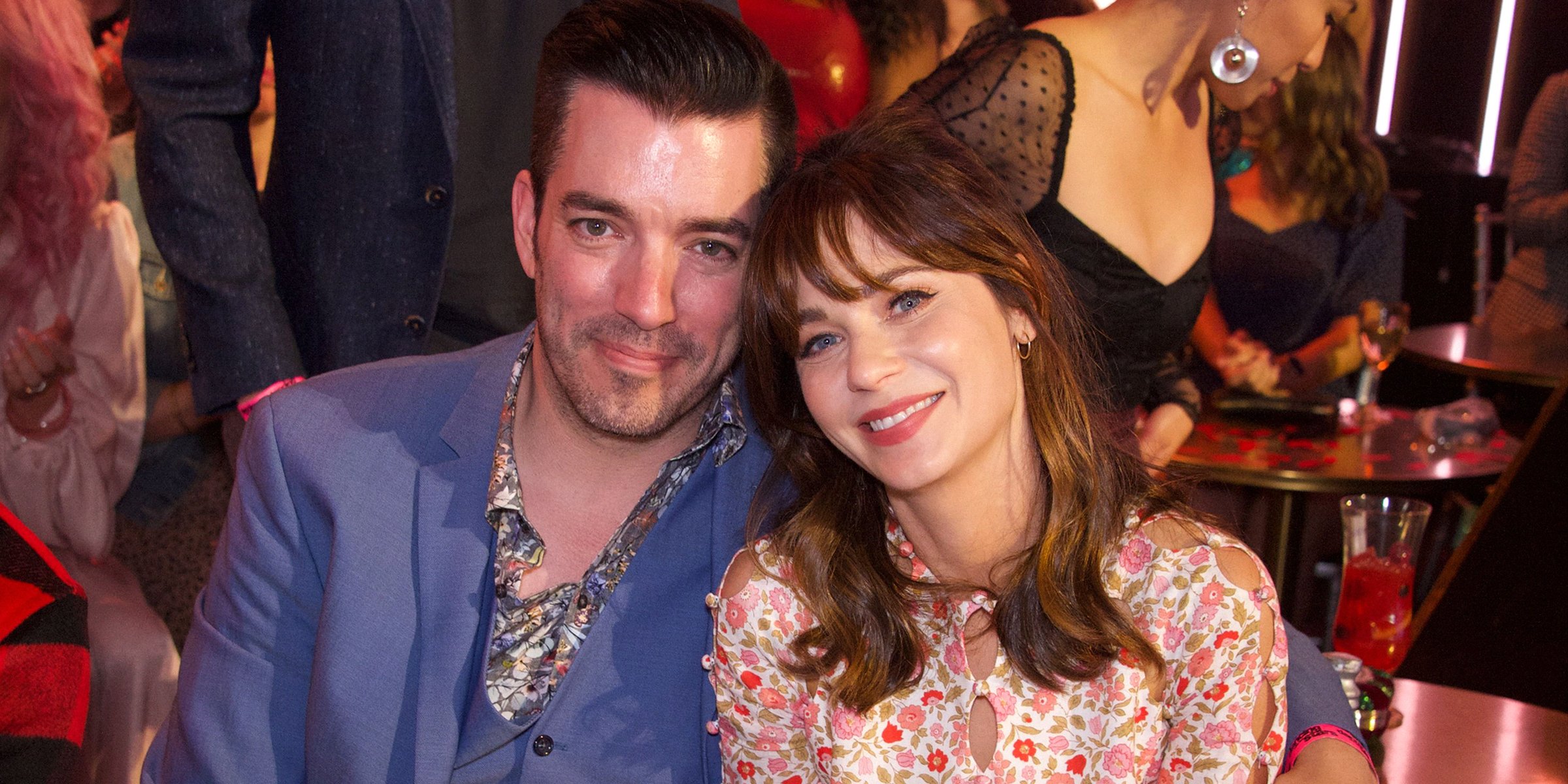 Getty Images - Instagram.com/zooeydeschanel
Jonathan Scott Became Caring 'Bonus Dad' for Famous Girlfriend's Kids & Wants to Spend More Time with Them Now

In his early adult years, Jonathan Scott was glad he had no kids even though he had been romantically linked with several women. However, that sentiment changed as he grew older and found himself yearning for a family — then he met Zooey.
Jonathan Scott used to be one of TV's most sought-after bachelors. He has appeared thrice in People's "Sexiest Man Alive" issue, made the list of their "Men of the Year" two years in a row, and was once included on ET Canada's list of "hottest bachelors."
With his tall, dark, and handsome six-foot-plus frame, he was a fine specimen of the male specie, which is why it is unsurprising that he had his way with the ladies.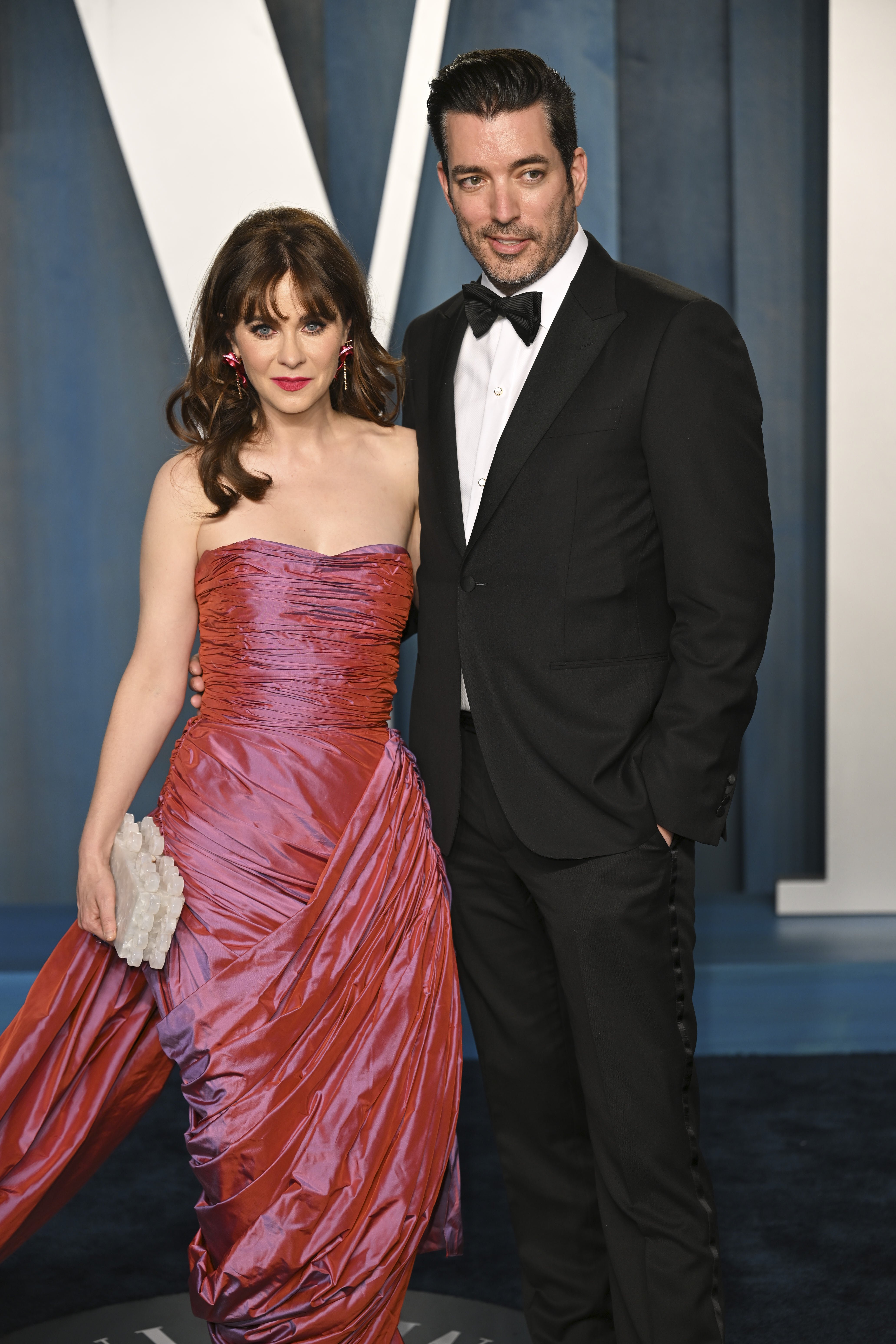 Zooey Deschanel and Jonathan Scott attend the 2022 Vanity Fair Oscar Party hosted by Radhika Jones at Wallis Annenberg Center for the Performing Arts on March 27, 2022 in Beverly Hills, California. | Source: Getty Images
He married Kelsy Ully in 2007 after dating her for five years, and they lived together in Las Vegas. Ully was a crew scheduler for WestJet Airlines. Her marriage to Scott lasted only two years before he and Ully filed for divorce.
According to some reports, Scott had gotten upset by how Ully spent money and her selfishness. After the divorce was finalized, Scott revealed his takeaway from the affair. He said:
"I think that one of the biggest things I learned is that you can have two good people who are just not good for each other."
He also expressed gratitude that they discovered they didn't belong together early as they didn't have "kids or anything." Scott said the experience helped him understand what he sought in a relationship.
Scott was also romantically linked to an accomplished dancer from Las Vegas named Kristin Ratatori. Some media outlets had alleged that her relationship with Scott began long before he filed his divorce from Ully.
The handsome TV star dated her almost two years before it fizzled out. Ratatori said the connection crumbled because she started to look like his purse when they hung out. She said he would make her pay for their expenses, including mortgage payments for their home.
Ratatori ended the relationship after Scott told her he had seen other women the whole time they were together because he never thought they were exclusive to one another.
After Ratatori, Scott got involved with Jacinta Kusnetsov. When they first met, he was mesmerized, but she "shrugged him off." So he checked out her social media page and eventually got her to go on a date with him.
Unfortunately, Scott went into cop-mode during their date, asking her questions that made it seem like an interrogation until she snapped at him to ask "something interesting!"
Scott promptly apologized, and Kuznetsov also promised to sheath her claws. After that fiasco, they could start over, leading to a long romance. Later, Kuznetsov started to contribute to Scott and his brother's work which also helped grow her portfolio.
They were a great team, and at some point, she started appearing regularly on "Property Brothers," which excited fans who hoped a marriage was around the corner. They were all shocked in 2018 when Scott announced that he and Kuznetsov were breaking up.
According to Scott, the parting was consensual and amicable with "no jealousy or hate." He learned from all his relationships, and in the end, they prepared him for the one he later met.
FATHERLY DESIRES
Even though he once expressed happiness for not having kids, as the years passed, Scott started feeling the urge to become a father. In 2019, he revealed what sort of woman he wanted to date next and confessed how desperately he wanted to be a father.
Scott loved the idea of impacting a young human's mind, so he told himself that even if he did not find the right woman to start a family, he would adopt because he thought he would make a "great dad." At the time he made the statement, he had just turned 41. He also said:
"I've got three years, 364 days to figure it out."
Scott was serious with his plans to follow through — thanks to the show he created alongside his twin, Drew, Scott got to work closely with the children of the families whose homes they had to renovate, and he loved it.
He felt so confident in his capabilities as a father that he was bent on adopting a child if he could not find the right woman for him.
That same year, Scott and Drew were filming in Toronto, and after the ordeal, they threw a party for the entire crew to celebrate the end of filming.
They invited a tarot card reader to the party just for fun, and when it was his turn, the reader revealed that he would become a father within the year even though he had not been dating anyone at the time.
Three months later, he met Zooey Deschanel, started dating her, and became a "bonus" dad to her two kids. The pair met when they filmed an episode of "Carpool Karaoke" with their siblings, Emily and Drew.
They started dating in September 2019, one week after the announcement of Deschanel's split from her then-husband. He said about the start of their relationship: "We then started dating, never even thought of it until all of a sudden -- I was the insta dad."
THEY RECENTLY CELEBRATED THEIR THIRD ANNIVERSARY
Scott and Deschanel's relationship has remained strong for the past few years, and a few days ago, the pair celebrated their third anniversary. Scott took to his Instagram page to mark the milestone by sharing a montage of pictures documenting how they spent the day.
In the caption, Scott expressed disbelief at how long they have been together and tagged Deschanel as a "beautiful soul" who makes "everything better."
Thanks to his romance with Deschanel and familial bonds with her kids, Scott now thinks he stands a chance of convincing his brother, Drew, to spend more time with his family.
The pair has recently focused on spending time with their families. Last year, Scott and Deschanel, alongside her two kids, were seen on a fun outing to Disneyland. Some said Scott had never looked happier.
Deschanel is one lucky woman, but thankfully, she knows it. In June, she shared an appreciation post because her kids had two amazing men in their lives — Scott and her former husband, Jacob Pechenik.
Please fill in your e-mail so we can share with you our top stories!