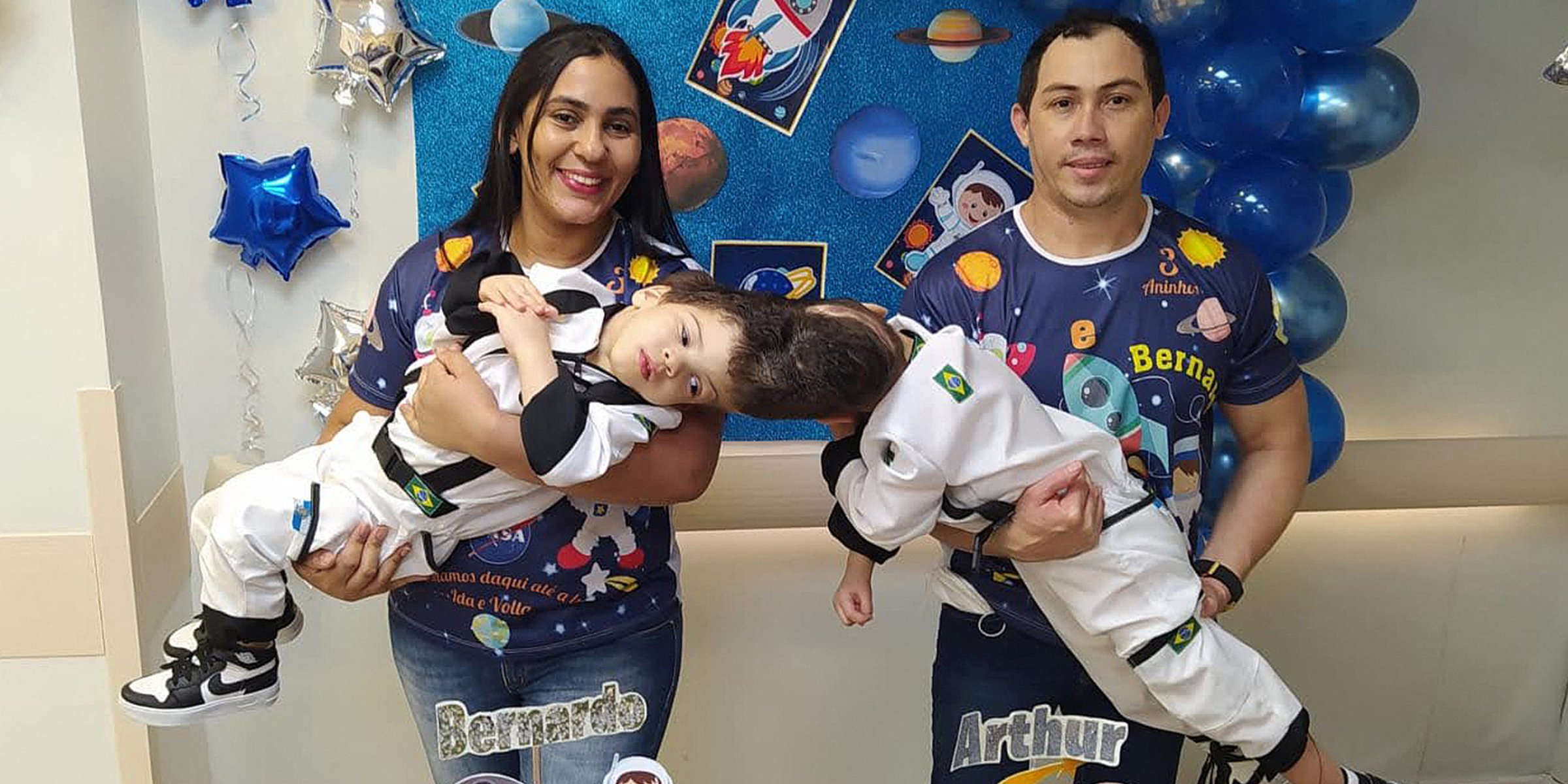 Facebook.com/PeoplesDaily
​​Conjoined Twins, 3, Get Separated in Historic Surgery, See Each Other for the 1st Time since Birth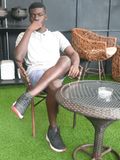 Three-year-old conjoined twins were safely separated, thanks to virtual reality, in time to see each other for their fourth birthday. The operations lasted more than a day, and it took a village to pull it off.
Technology has been a great help to humankind for as long as it has existed, and every day, it improves, giving humans capabilities they could only dream of in the past.
Medical specialists from Brazil and London utilized virtual reality to practice the surgeries that would need to be carried out on the three-year-old conjoined twins Bernardo and Arthur Lima. The man who made it all possible, Dr. Noor ul Owase Jeelani, called it "space-age stuff."
THEY WERE BORN CONNECTED AT THE SKULL
The twins Bernardo and Arthur Lima were born to Adriely and Antonio Lima in Brazil in 2018. They were joined at the skull and, as a result, shared a part of their brain.
From the moment they were born, the boys were kept at the Instituto Estadual do Cerebro Paulo Niemeyer hospital, where they could get around-the-clock care from medical staff who hoped to separate them one day.
In an attempt to separate the boys, experts were called upon; however, many refused the challenge, saying it was too tough. Most twins joined as Bernardo and Arthur don't live beyond their second birthday without getting disjoined.
It was a miracle that Bernardo and his brother Arthur were okay at age three, but doctors who had cared for them still sought to help them get separated.
THE PROCEDURES TOOK MORE THAN A DAY
Dr. Noor ul Owase Jeelani established the nonprofit Gemini Untwined to train surgeons worldwide on how to separate twins joined at the head. Dr. Jeelani was in Brazil for months with a team he was training, and they used a "virtual reality room" to operate in tandem.
Jeelani admitted that practicing the surgery in virtual reality was "just really man-on-Mars stuff." The training enabled specialists in different countries to work side by side in the same "virtual reality room" for the first time in medical history.
Seven surgical procedures were carried out on the twins, and almost one hundred medical staff members worked to ensure everything went well. The procedures spanned long hours, but the last two surgeries were the longest, taking up to 33 hours.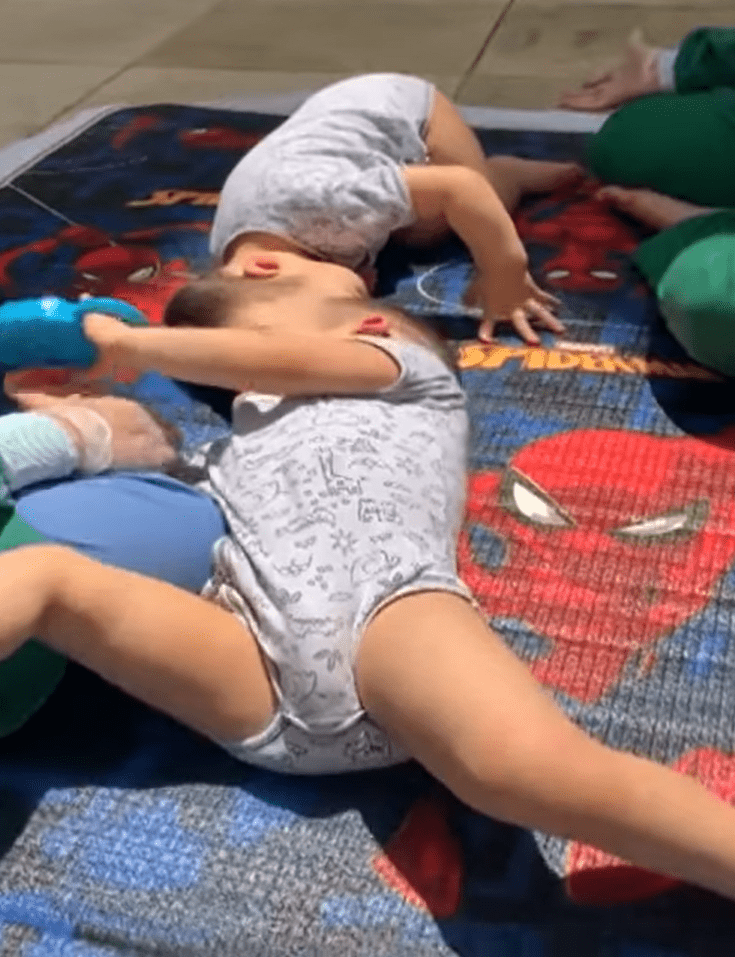 Bernardo and Arthur Lima. | Source: Facebook.com/9 News Sydney
The surgeries went well, and the twins were separated just in time for their fourth birthday, becoming the oldest set of twins to undergo such procedures. Dr. Jeelani, a parent too, was very glad that the kids could now look to a brighter future.
He also mentioned how the procedures' success had boosted the local team's confidence in their capability to carry out such surgeries.
Because of the training, the Instituto Estadual do Cerebro Paulo Niemeyer will partner with Gemini Untwined to provide these surgical procedures to other twins like Arthur and Bernardo in South America.
Dr. Gabriel Mufarrej, head of pediatric surgery at Instituto Estadual do Cerebro Paulo Niemeyer, said everyone at the hospital was delighted the surgery ended well.
According to him, Bernardo and Arthur became family after their parents came to Rio to get help over two years ago from their home in the Roraima region. Thus, the battle for the procedures to go well was personal for many of the doctors, including Jeelani.
According to reports, Jeelani only took 15-minute-long breaks to eat and get hydrated throughout the final 27-hour operation. The good doctor would later admit that he was totally hammered after the grueling procedures but that seeing the family happy afterward was worth it. Jeelani said:
"There were a lot of tears and hugs. It was wonderful to be able to help them on this journey."
After the separation, Dr. Jeelani said the boys' blood pressure and heart rate spiked; however, it was not a new thing to the experienced doctor. He knew their vitals would stabilize when they came in contact with one another again, and he was right.
According
to BBC, Bernardo and Arthur Lima are recovering well in the hospital, where they will undergo six months of rehabilitation.
The organization Jeelani heads, Gemini Untwined, has been active for about three years. In that time, they have performed six successful surgeries on twins like Bernardo and Arthur, which is reportedly more than any other organization.
According to Gemini Untwined's website, the mission is "to offer hope and medical solutions to challenges" faced by kids like Bernardo and Arthur. In addition, Gemini Untwined aims to train medical teams worldwide while continuing to "push the boundaries of medical innovation and research."
So far, Gemini Untwined has been able to fulfill its missions, and all the kids and families they have helped now have a chance at a better future.
Please fill in your e-mail so we can share with you our top stories!
The information in this article is not intended or implied to be a substitute for professional medical advice, diagnosis or treatment. All content, including text, and images contained on news.AmoMama.com, or available through news.AmoMama.com is for general information purposes only. news.AmoMama.com does not take responsibility for any action taken as a result of reading this article. Before undertaking any course of treatment please consult with your healthcare provider.