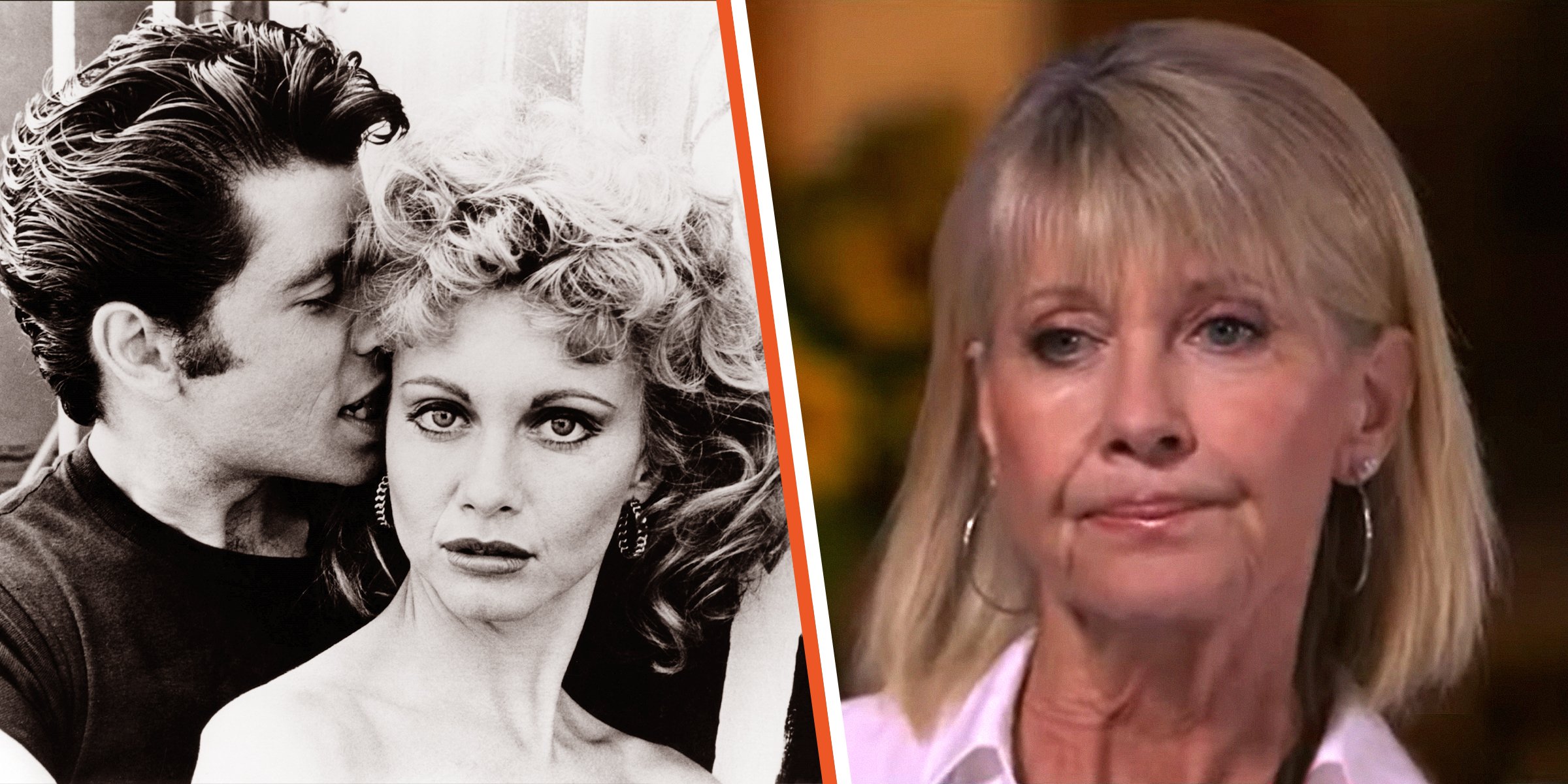 Getty Images - Youtube.com/Studio 10
Inside Olivia Newton-John's $5.4M Ranch Where She Spent Her Last Hours & Wanted to Live a Long Life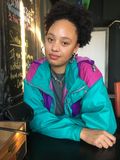 Olivia Newton-John had a successful career as an actress and country singer. Unfortunately, the actress lost her battle with Cancer yesterday in the Californian horse ranch home, which she loved for its natural surroundings. Here's a look inside the 5 million dollar home.
Olivia Newton was a British-born Australian singer, actress, and activist. Her role as Sandy in the film "Grease" gained worldwide attention; then, she went on to top music charts with her country hits.
Unfortunately, Newton-John lost her battle with Cancer yesterday, and many fans and colleagues have been shocked and pained by this death.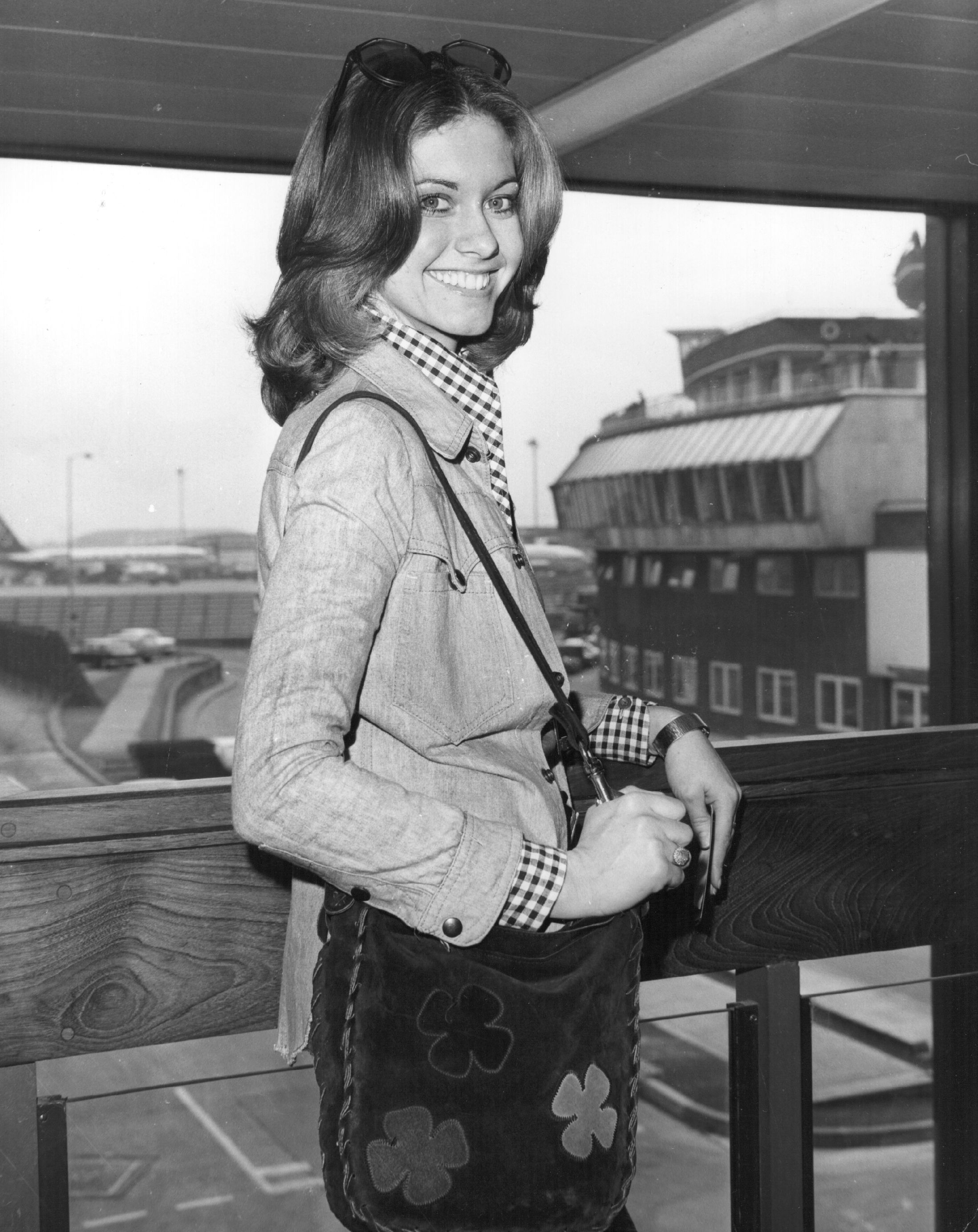 Olivia Newton-John at the London Heathrow airport in 1973. | Source: Getty Images
But after a long fight with Cancer, her friends and colleagues could not help but pay tribute to her kind and loving soul. Stockard Channing, who played Rizzo in Grease, said: "I don't know if I've learned a lovelier human being. Channing added;
"Olivia was the essence of summer - her sunniness, her warmth, and her grace are what always comes to mind when I think of her. I will miss her enormously"
Talk show host Oprah Winfrey also shared that Newton John's "positivity was infectious" "You'll be missed, Olivia," she wrote. "Here's to the good times."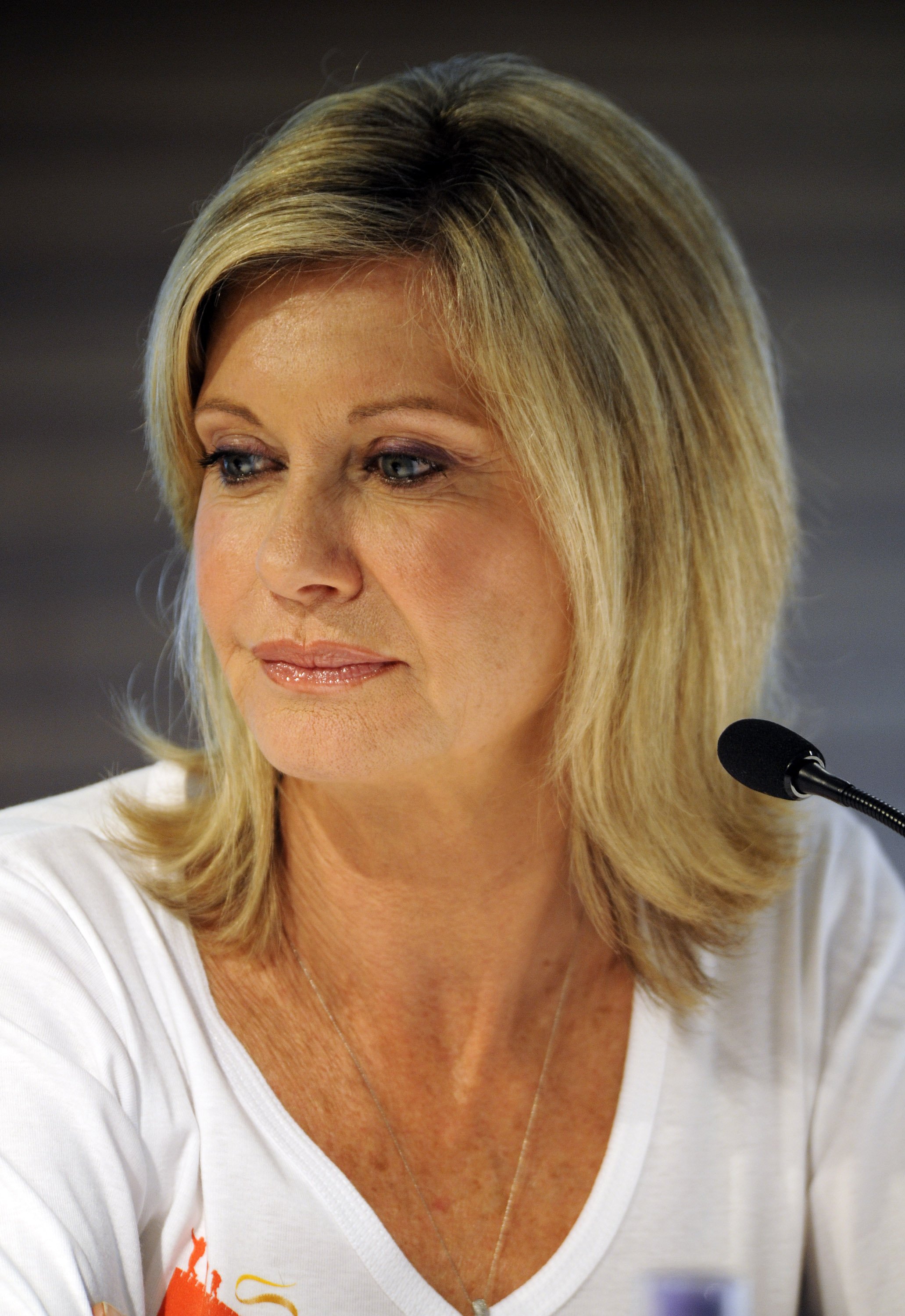 Olivia Newton-John in Sydney Australia 2008. | Source: Getty Images
John Trevilata, Newton John's co-star on "Grease and a very close friend," paid tribute with a sweet Instagram post. He wrote: Your impact was incredible. I love you so much. We will see you down the road, and all be together again."
Travolta ended the post and wrote, "Yours from the first moment I saw you and forever!" signing off: "Your Danny, your John!"
The director of "Grease" Randal Kleiser, said in the 40 years of friendship he has shared with Newton-John, "she never changed; she was always exactly the way everyone imagines her."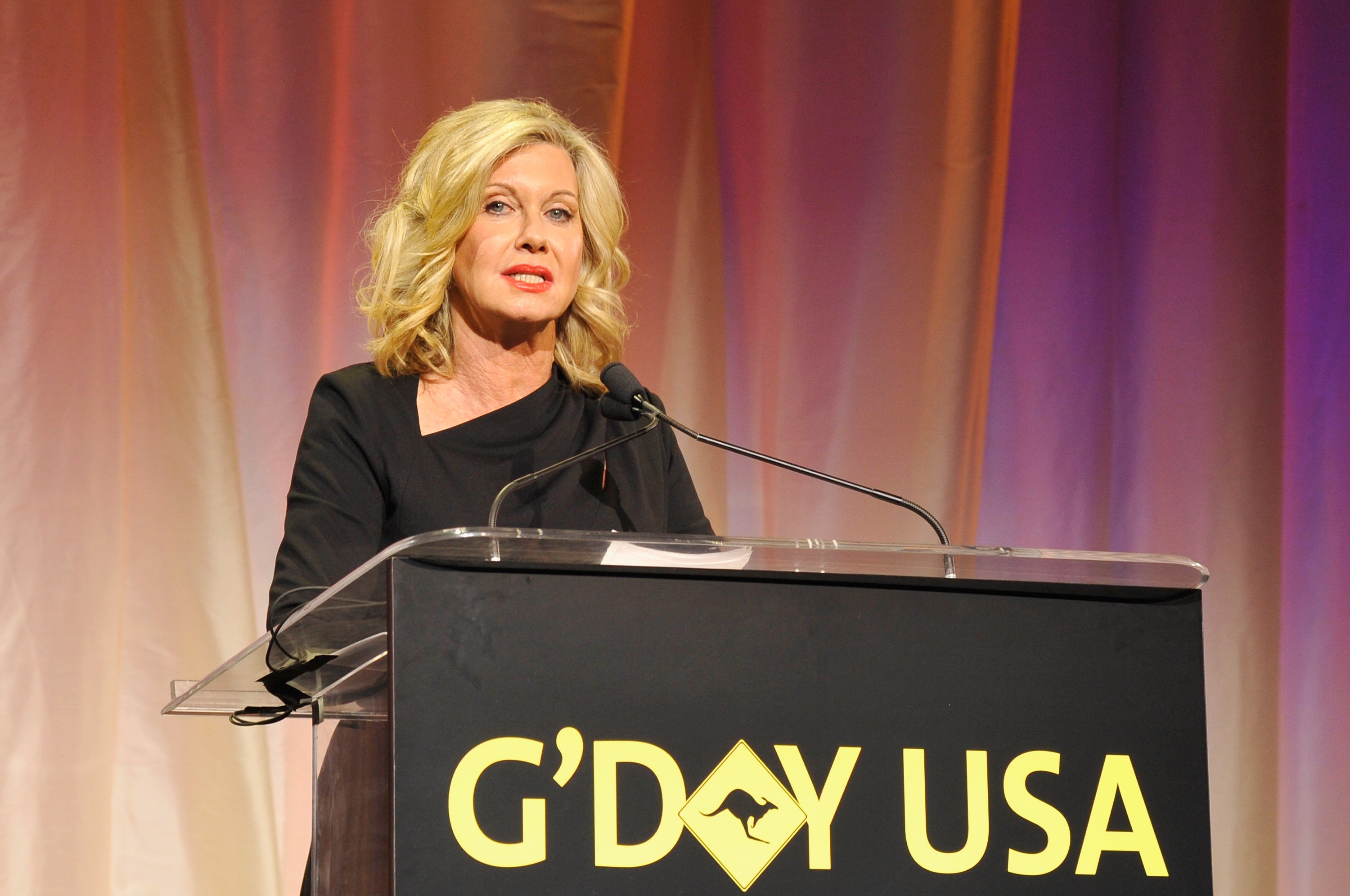 Olivia Newton-John in Los Angeles 2013. | Source: Getty Images
Singer Rod Stewart remembered her as "the perfect lady, gorgeous, with great poise and a certain Aussie sophistication."
Everyone that had the chance to work and interact with Newton-John did not have anything negative to say; the actress exuded positivity at all times.
Even when she learned about her diagnosis in 1992, the actress became an advocate for people living with Cancer.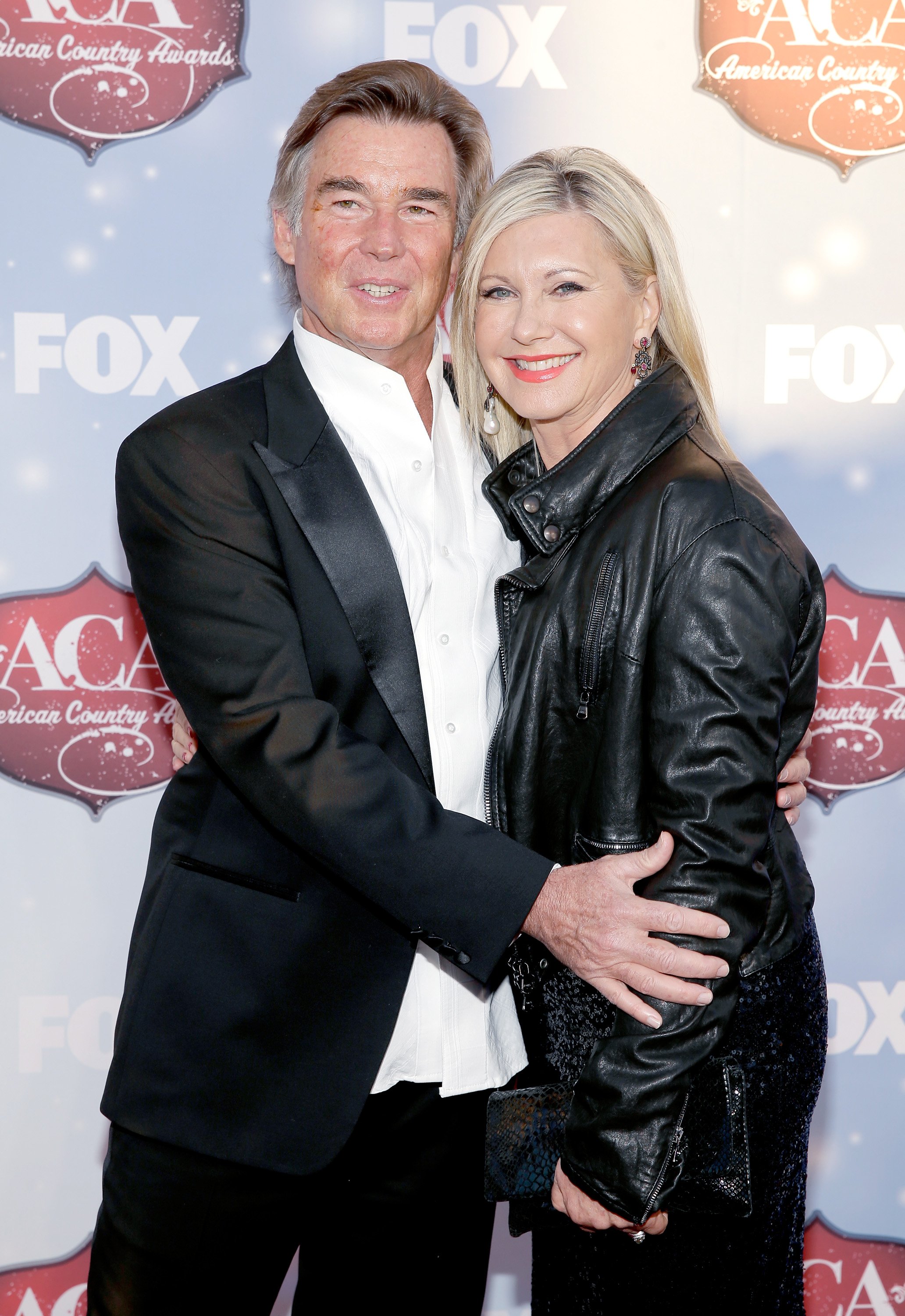 Olivia Newton-John with her husband John Easterling in Los Angeles 2013. | Source: Getty Images
Newton-John also started her charity called the Olivia Newton-John Foundation, which has raised millions of pounds to support research.
The actress said she was inspired by the medical staff and patients and wanted to make the journey to recovery easy for them.
When Newton-John discovered her diagnosis, she shared her journey with the world. But in 2013, the singer found that the Cancer had spread to her shoulder.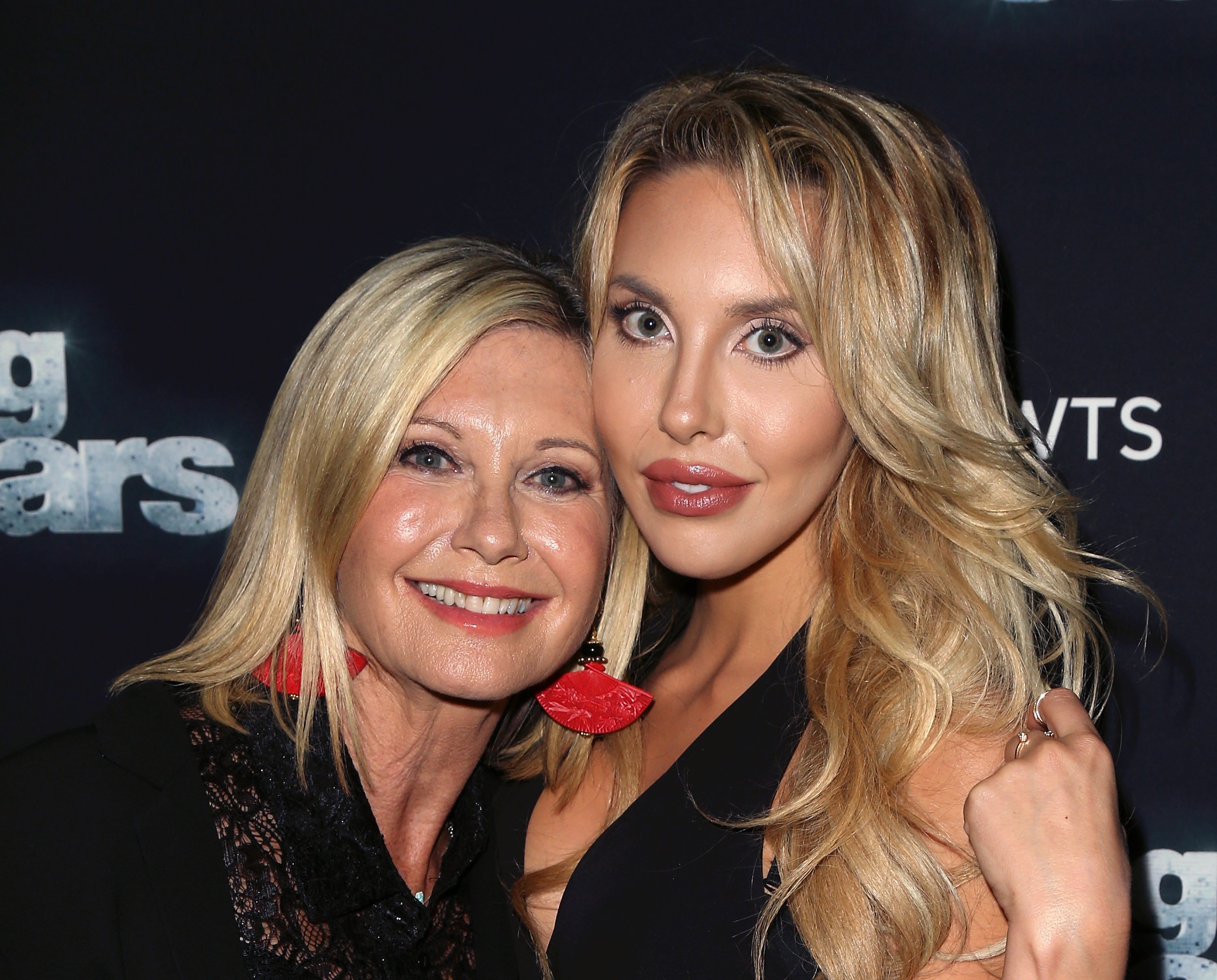 Olivia Newton-John with her daughter Chloe Lattanzi in California 2015. | Source: Getty Images
This time Newton-John was not too keen to tell her family, friends, and fans, so she kept it to herself. Until one time, when she had to perform at a concert, she started having back pains, then the singer found out Cancer had developed into a tumor on her spine.
This hindered Newton-John from celebrating her birthday, but throughout the challenging time, the actress kept her head high and stayed positive.
INSIDE THE CALIFORNIAN RANCH HOUSE OLIVIA WHERE NEWTON-JOHN SPENT HER LAST DAYS
To jumpstart her research foundation and wellness center, Newton-John sold a few of her properties to fund her projects.
The actress wanted to find kinder ways for people with Cancer to be treated and, above all else, for a cure to be found. Additionally, Newton-John wanted to leave something that would help her daughter and provide people with a way of living well.
One of the properties Newton-John sold was her Australian country home located in the town of Dalwood in New South Wales.
The house was purchased in the 1980s, and the actress rebuilt it in the 2000s; the three-bedroom and two-bathroom french style country home sold for 4.6 million dollars.
The house is comprised of eight lots and features a rustic interior style. The Australian country home also has several extraordinary amenities, such as a natural waterfall, two dams, a creek, and large bird populations. No wonder it sold after just one month on the market.
During the last couple of years, Newton-John has spent her time at her Santa Barabara estate, which was also on the market for 5.4 million dollars.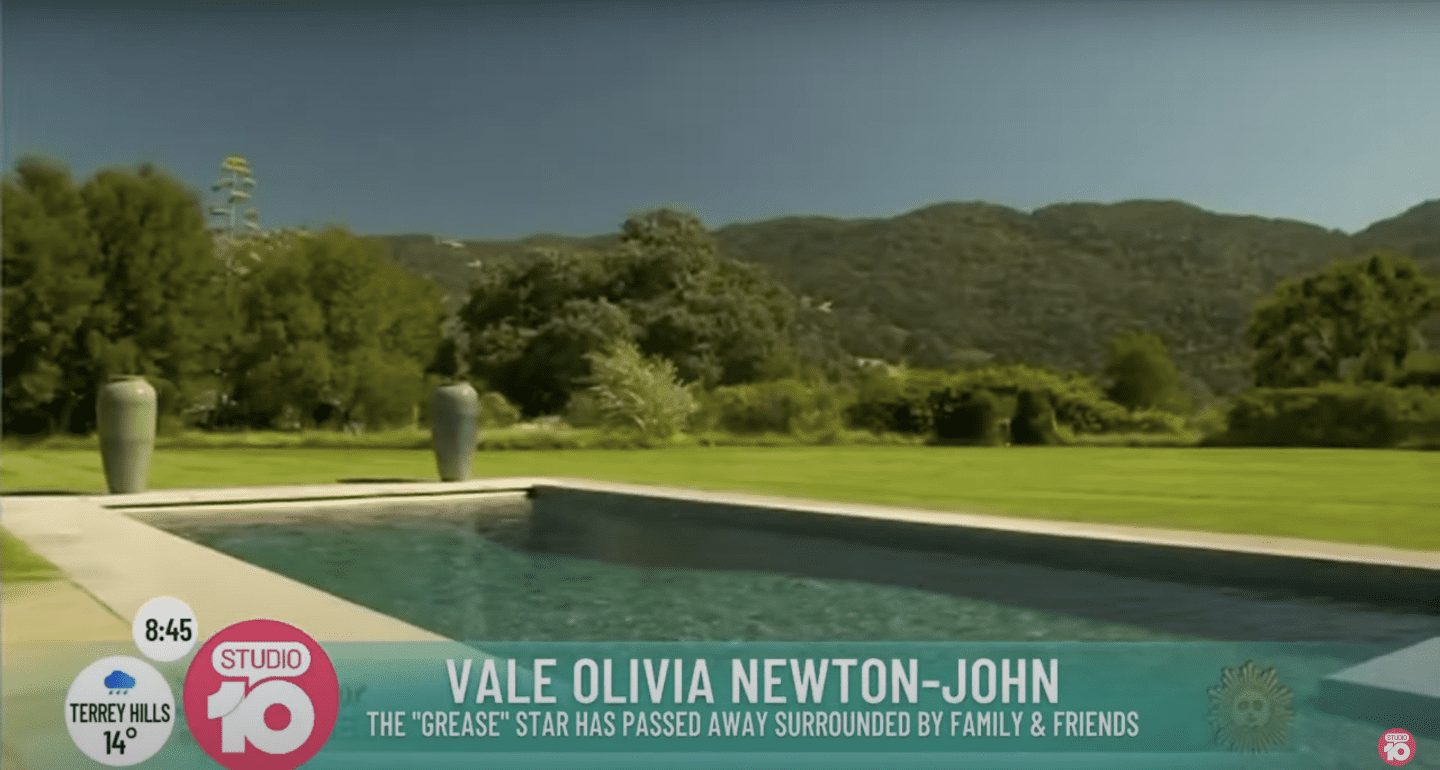 Olivia Newton-John's California horse ranch house. | Source: Youtube.com/Studio 10
But according to The New York Post, the full ownership of the house was transferred to her husband, John Easterling, who refinanced the 2.5 million that was left on the mortgage.
The house has been featured in Newton-John's interviews. It sits on 12 acres of land and includes a two-bedroom guest house, a barn, horse stables, and a pool.
The horse ranch home is also accented with sky-high wood ceilings; it features many windows, a gourmet kitchen, and a beautiful sunroom.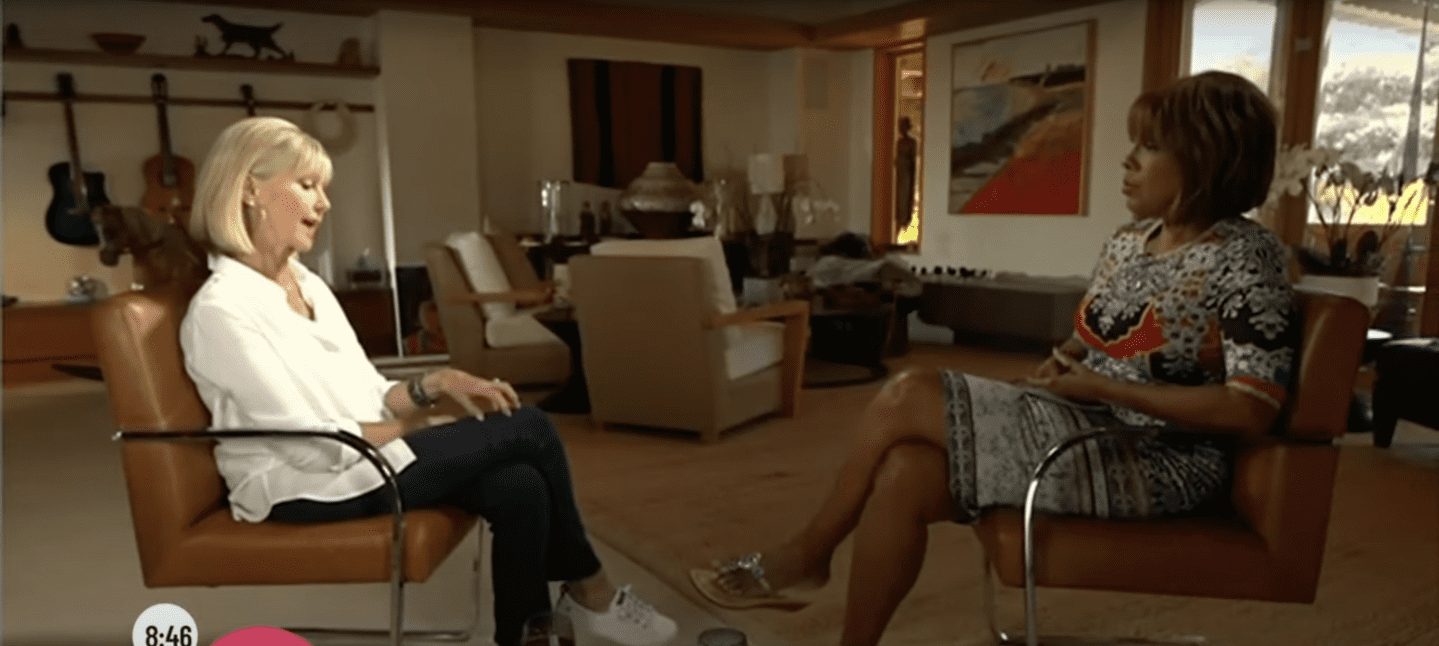 Olivia Newton-John during an interview with Gayle King at her California horse ranch house. | Source: Youtube.com/Studio 10
As an entertainer that has traveled a lot, the actress said it was pleasant for her to spend time at home, she was especially thrilled to be away from the city during COVID-19.
Newton-John loved nature from childhood and enjoyed the nature surrounding the home she spent her last days in before peacefully dying surrounded by her friends and family.
Newton will continue to be missed by friends, family, and fans, and most importantly, she will be admired for the strength and tenacity she showed while fighting Cancer for 30 years. The actress took the scariest part of her life and turned it into a way to improve the world for people living with Cancer.
Please fill in your e-mail so we can share with you our top stories!