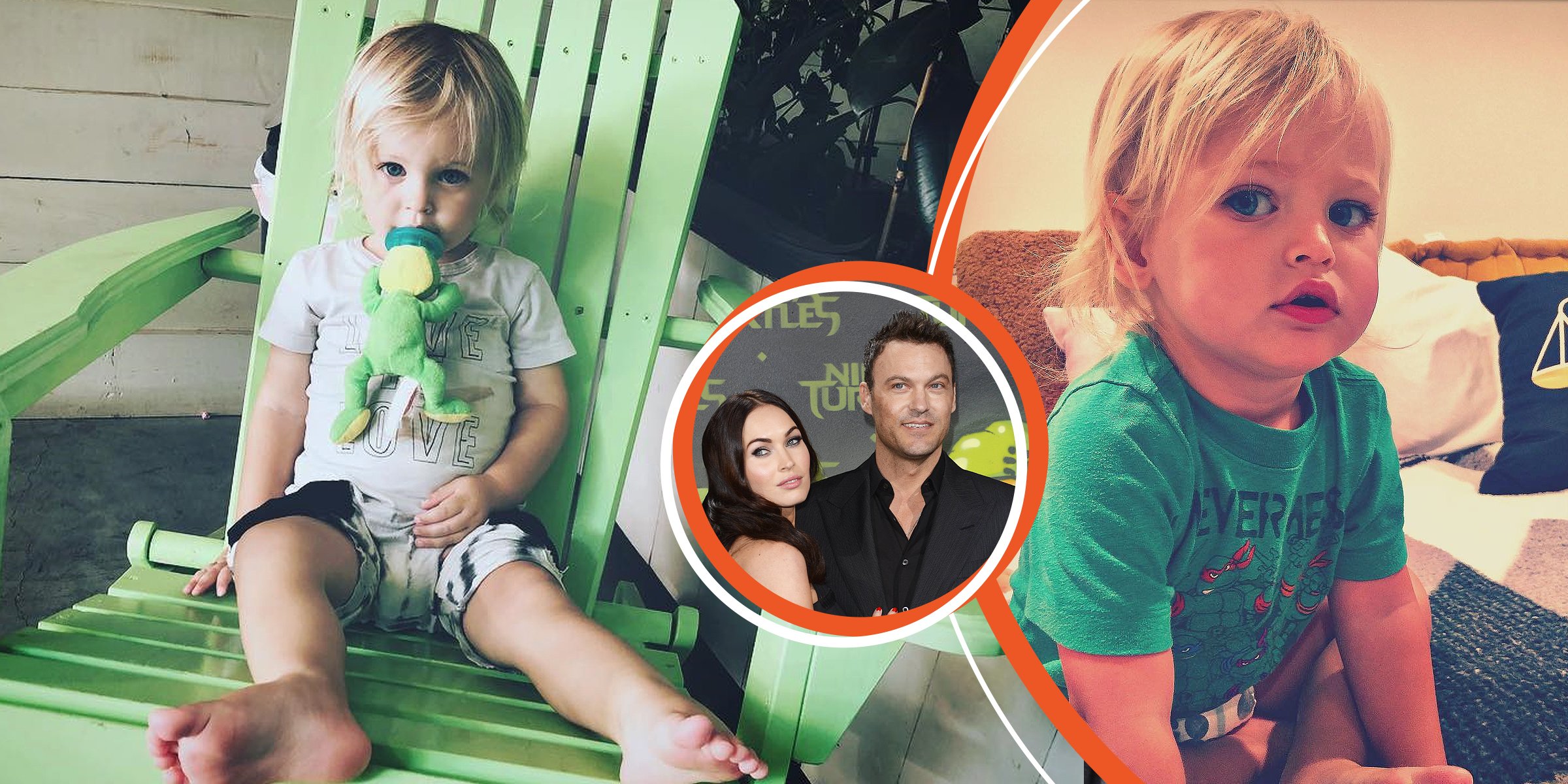 Getty Images | Instagram/meganfox | Instagram/brianaustingreen
Journey River Green Is Megan Fox and Brian Austin Green's Third Child - Meet Him

Journey River Green's parents shielded him from the spotlight, and he rarely appeared on social media. However, a few details about him are known to the public.
Journey River Green is Megan Fox's third and youngest son with her ex-husband Brian Austin Green, who they had amidst their rocky marriage.
Although he does not appear much in public, we know a few things about Journey. Here's a look into his personal life.
JOURNEY RIVER GREEN'S BIRTH MADE HIS FAMILY CHANGE HOMES
Journey was born in Los Angeles at 11 p.m. on August 4, 2016. It wasn't until April that year that his mom revealed the news after being spotted with a growing baby bump at the Las Vegas CinemaCon. People were unsure if Green was the father of her child then, as the actress had already filed for divorce.
Following her pregnancy, news about their reconciliation circulated. After her birth, the "Transformers" star spoke to Jimmy Kimmel and disclosed that her child forced her to move homes. Fox said, as per MTV:
"I feel like you receive messages from the child if you're open to it. Like for this instance, this baby wanted me to live somewhere else, so we're moving to a whole different place in Los Angeles because I feel like that's where this baby wants to be raised."
Journey already had siblings when he was born: Noah, Bodhi, and Kassius, who Brian had with his ex, Vanessa Marcil. In 2022, Journey's youngest half-sibling from his dad, Zane, was born.
His parents have been very protective of him and his siblings, especially with prying eyes everywhere. It wasn't until months after giving birth that Fox shared a glimpse of Journey on social media. The actress said:
"I try to keep [the kids] from television and movies for the most part because I think screen time – any sort of screen, whether it's television or iPad or iPhone – is really bad for their brain development, so I try to remove that from their lives."
However, Journey had a special appearance during his mother's interview on the "Today Show." He adorably popped up in the background while his mom filmed in the living area and crawled behind her.
JOURNEY RIVER GREEN'S PARENTS' RELATIONSHIP
Journey's parents had a relationship full of ups and downs before their divorce. The couple first met when Megan was only 18 when Brian became a guest on "Hope & Faith." According to Megan, she fell "instantly in love" with him during their first meeting, despite their 13-year age gap.
They got engaged in November 2006 but did not push through with the wedding in February 2009. A few months later, the pair tied the knot at the Four Seasons on Hawaii's Big Island in June. However, their relationship did not last long, and in August 2015, Fox filed for divorce, citing irreconcilable differences.
However, their divorce did not push through following news about Megan's pregnancy with Journey. Their relationship went sour again in 2019 when the "Jennifer's Body" star left home to film for a movie. Her ex said:
"Neither one of us did anything to each other. She's always been honest with me, and I've always been honest with her, and I know she will always love me, and I know as far as a family, what we have built is really cool and really special."
She added, "So we decided, let's make sure we don't lose that. That no matter what, we're always friends with each other, and we're a united front with the kids."
JOURNEY RIVER GREEN'S PARENTS' PARENTING STYLES
Journey is being raised well by his parents despite his mom having strict rules, including no use of technology, rare social media appearances, healthy eating habits, and being environmentally friendly.
His mother does not want Journey to be negatively affected by technology, so he is not allowed to use iPads or watch television as much. She also encourages healthy eating habits in their household and refrains from having junk food around. Machine Gun Kelly once revealed:
"She eats super healthy, so I mean everything is gluten-free and organic on her menu."
One other thing Megan does not like for her children is to be posted on social media. In 2020, she slammed her ex-husband for posting a photo of Journey on his Instagram account and suggesting she was an absent mother.
While it is true that she has long weeks away from her kids, it does not come easily for the mom-of-three. "It is hard because I travel for long periods, and they have to attend school, which is what it is," she said. "I wish I could take them out to travel with me. It would make things a lot easier. I cry often."
Although a mom of boys, Megan does not confine her sons to dress to society's standards. She allows her kids to wear whatever they want, even a dress. "I don't want him to ever have to read that [expletive] because he hears it from little kids at his own school who are like, 'Boys don't wear dresses.'"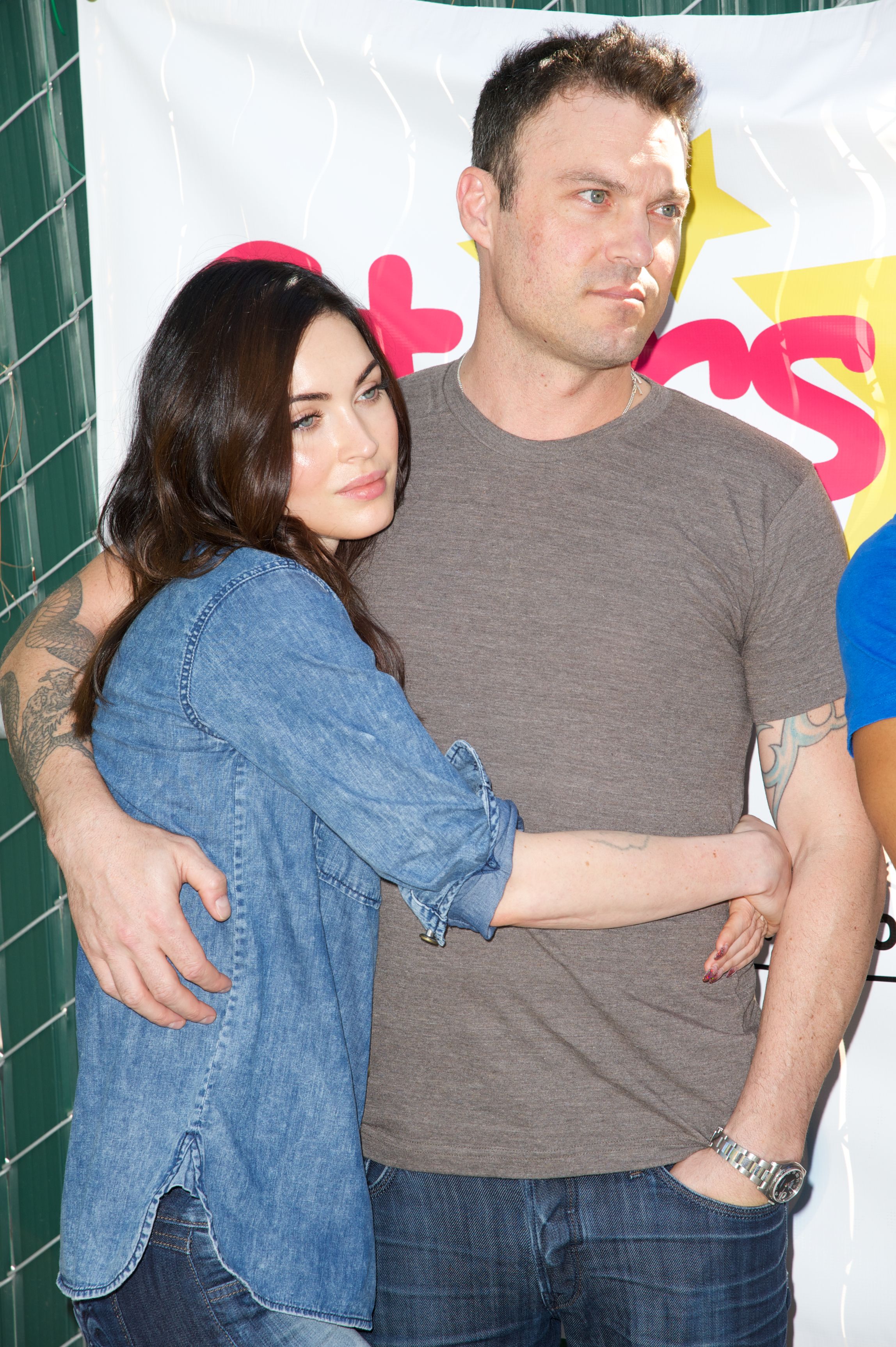 Megan Fox and Brian Austin Green during the The Celebrity Source's Inaugural "Stars 4 Smiles" event at Harbor UCLA Medical Center on September 16, 2014 in Torrance, California. | Source: Getty Images
JOURNEY RIVER GREEN'S PARENTS HAVE A MUCH HEALTHIER RELATIONSHIP NOW
It has been years since Journey's parents separated, and both have moved on with their lives. Brian and Megan Fox seem to be in a better place now and co-parenting well. Brian said:
"The part that you play in it is how it affects your kits. It's either a horribly negative situation, or you make it as loving and kind and flexible as possible, and you make sure that they are truly taken care of."
He hopes that his kids have a good life with both parents and that they play equal roles in raising their children well.
Please fill in your e-mail so we can share with you our top stories!