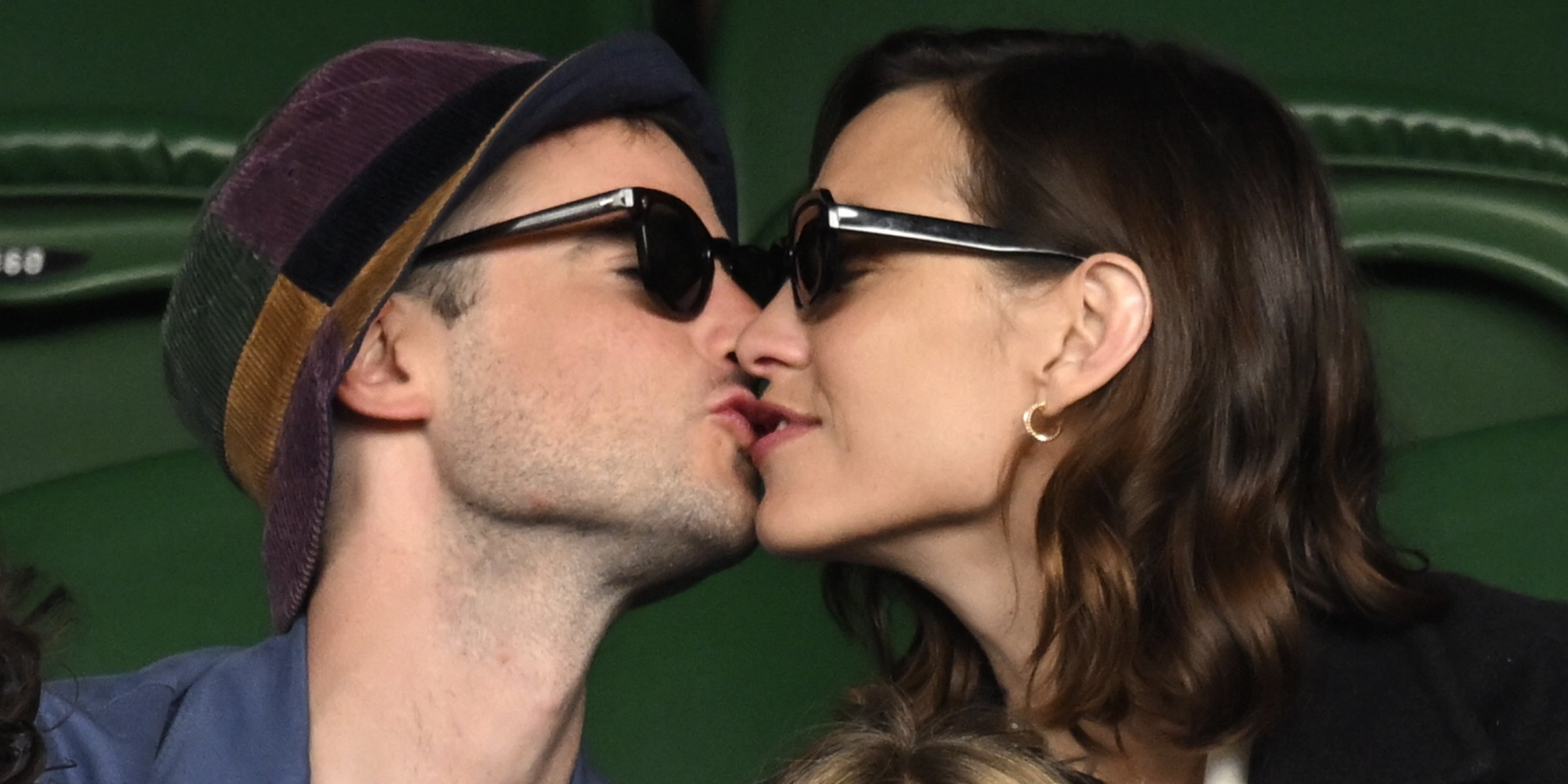 Getty Images
Alexa Chung's New Boyfriend Is Rumored to Be Tom Sturridge - The Designer Was Spotted Kissing 'The Sandman' Star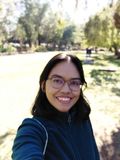 Alexa Chung's boyfriend, Tom Sturridge, recently made news after a PDA-filled snapshot at Wimbledon in the presence of his famous ex. Here's everything we know about Alexa's reported new love interest.
Alexa Chung is one of the fashion industry's most influential people. She is not just a fashion expert, but she is also an actress best known for her roles in the TV shows "Love Advent" (2011), "Neo Yokio" (2017), and the film "Absolutely Fabulous Movie" (2016).
Even though the fashion designer enjoys a successful career in the entertainment industry, the spotlight has never left her private affairs, especially her romantic life. She attracted a great deal of attention after being seen kissing a well-known actor.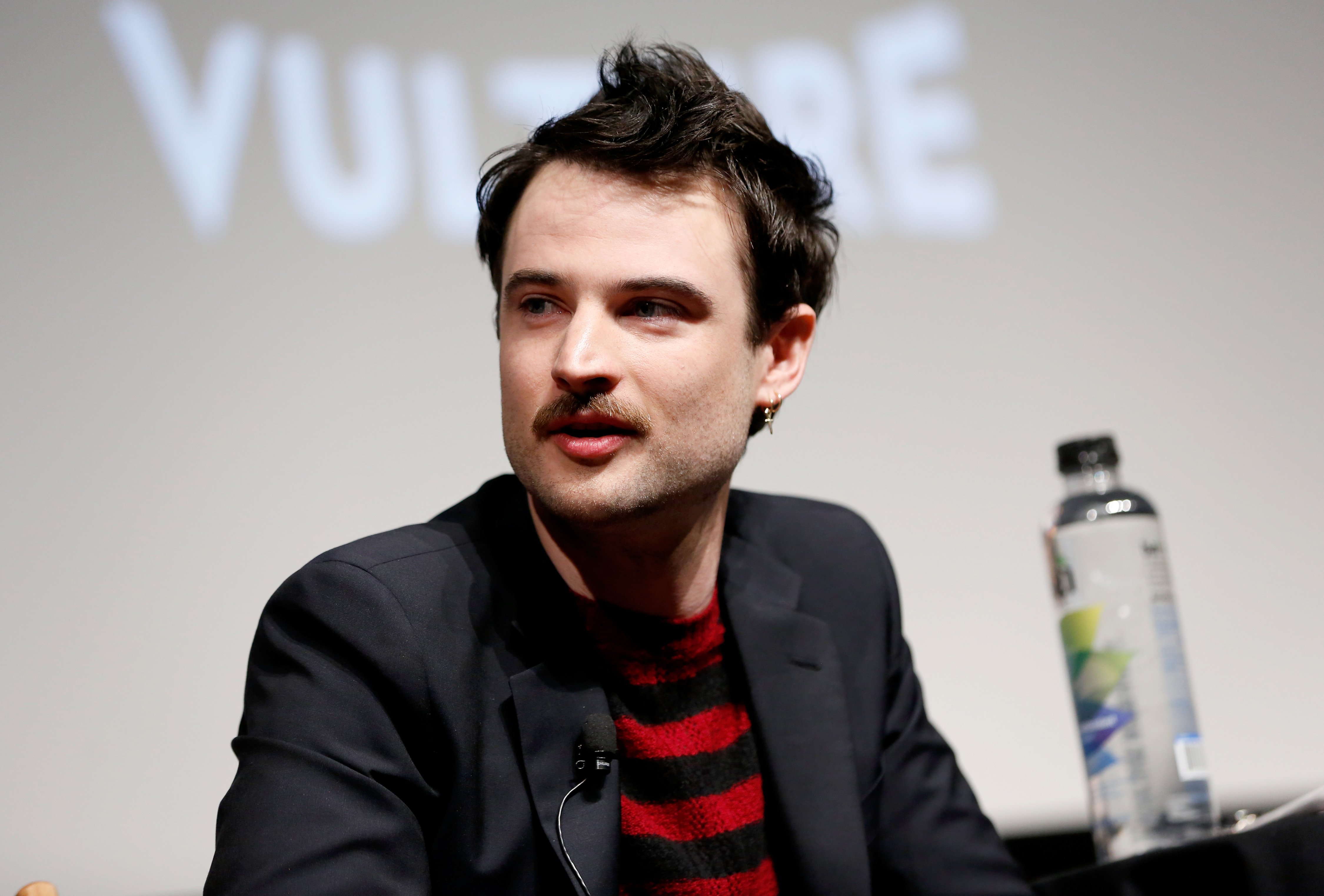 Tom Sturridge attend the world premiere screening of STARZ's film "Sweetbitter" on April 26, 2018, in New York City. | Source: Getty Images
WHO IS TOM STURRIDGE, THE RUMORED NEW BOYFRIEND OF ALEX CHUNG?
Alexa's rumored boyfriend, born Thomas Sidney Jerome Sturridge on December 21, 1985, in Lambeth, London, England, is a well-known actor from a family with significant roots in the show business. He goes by his screen name, Tom.
Tom's father, Charles Sturridge, is a full-time director, while his mother, Phoebe Nicholls, is a film and stage actress. Tom's late maternal grandparents, Anthony Nicholls and Faith Kent were renowned actors back in the day.
Having celebrity parents allowed Tom to enter the industry. He began acting at 11 years old under his father's guidance, but Tom could not pursue it later as he prioritized his education.
In 2004, Tom returned to the acting industry with the film "Being Julia." After that, he went on to work on numerous projects, starring roles in several films, such as "Like Minds" (2005) and "The Boat That Rocked" (2009).
"The Sandman," Tom's most recent project, is a Netflix drama series that premiered on August 5, 2022. In it, he portrays the character Dream, also known as Morpheus. The comic book of the same name, written by Neil Gaiman, served as the inspiration for the show.
Alongside Tom, actors Kirby Howell-Baptiste, Donna Preston, Mason Alexander Park, Gwendoline Christie, Charles Dance, and Roderick Burgess also feature in the series. These characters take on the role of Dream's brothers and sisters.
Tom's career has seen a certain amount of achievement, but the media has been far more interested in his personal life. He dated actress Sienna Miller for four years and had their daughter Marlowe before they split in 2015.
Even though they are no longer together, the former pair still loved one another. Sienna admitted in a Harper's Bazaar interview via Daily Mail that her ex-boyfriend was her "best friend in the whole world" and that they spent much time together with their daughter. Sienna added:
"I think in a break-up somebody has to be a little bit cruel in order for it to be traditional, but it's not been acrimonious in a way where you would choose to not be around that person."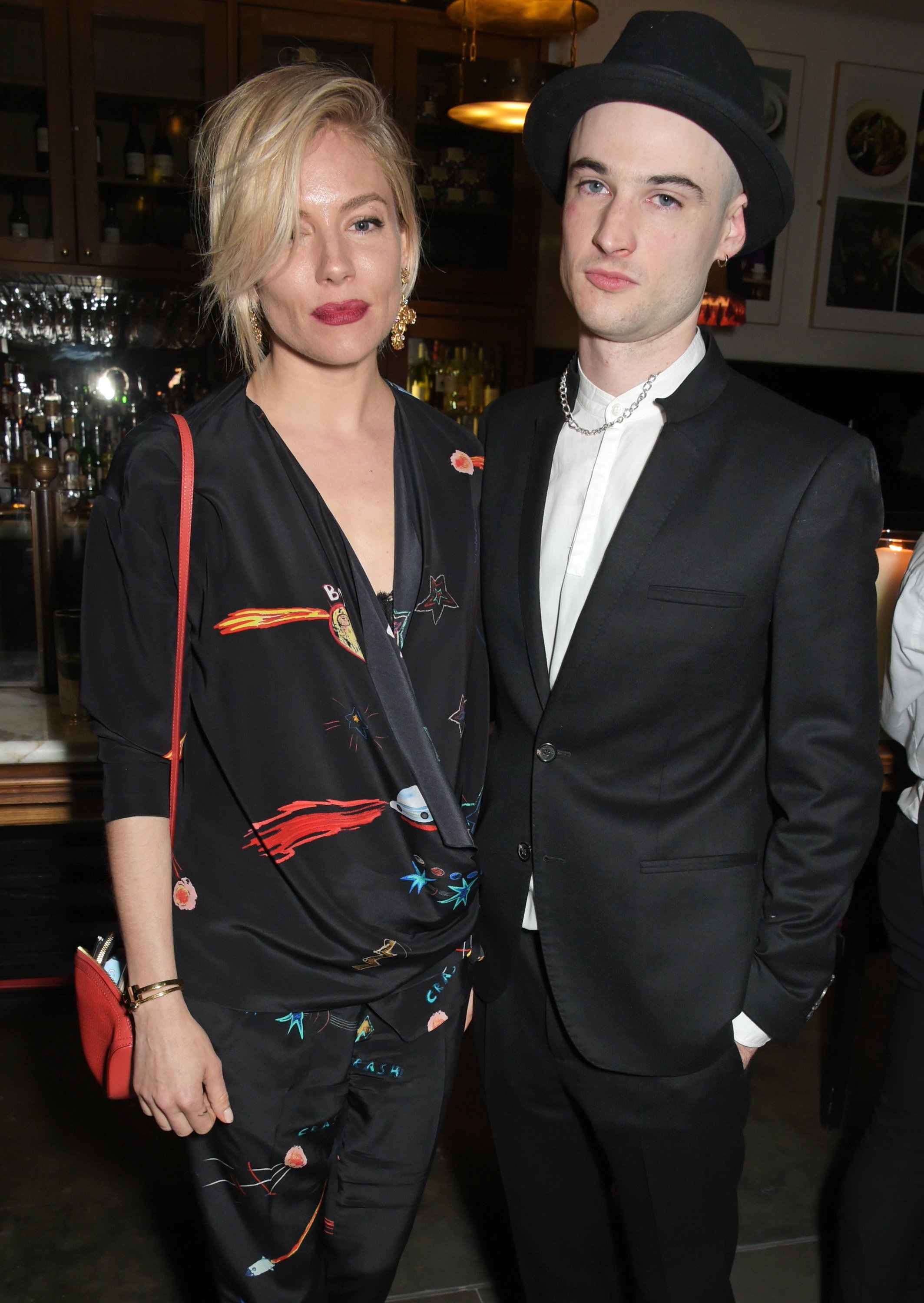 Sienna Miller and Tom Sturridge attend an after-party at The National Café on April 27, 2015, in London, England. | Source: Getty Images
Even though they are no longer in a relationship, Sienna believes it is in their daughter's best interest to keep in touch. Marlowe is now ten years old.
The amicable relationship that Sienna and Tom have is somewhat uncommon in the industry. Sienna and her former boyfriend maintain a close relationship even though Tom is rumored to be dating Alexa.
Alexa and Tom made the news after they kissed at this year's Wimbledon. It's worth mentioning that the new couple were not the only ones at the event. Sienna and her new boyfriend, Oli Green, sat close to them.
When Tom entered her life, it seemed like Alexa had moved on from her previous high-profile relationships.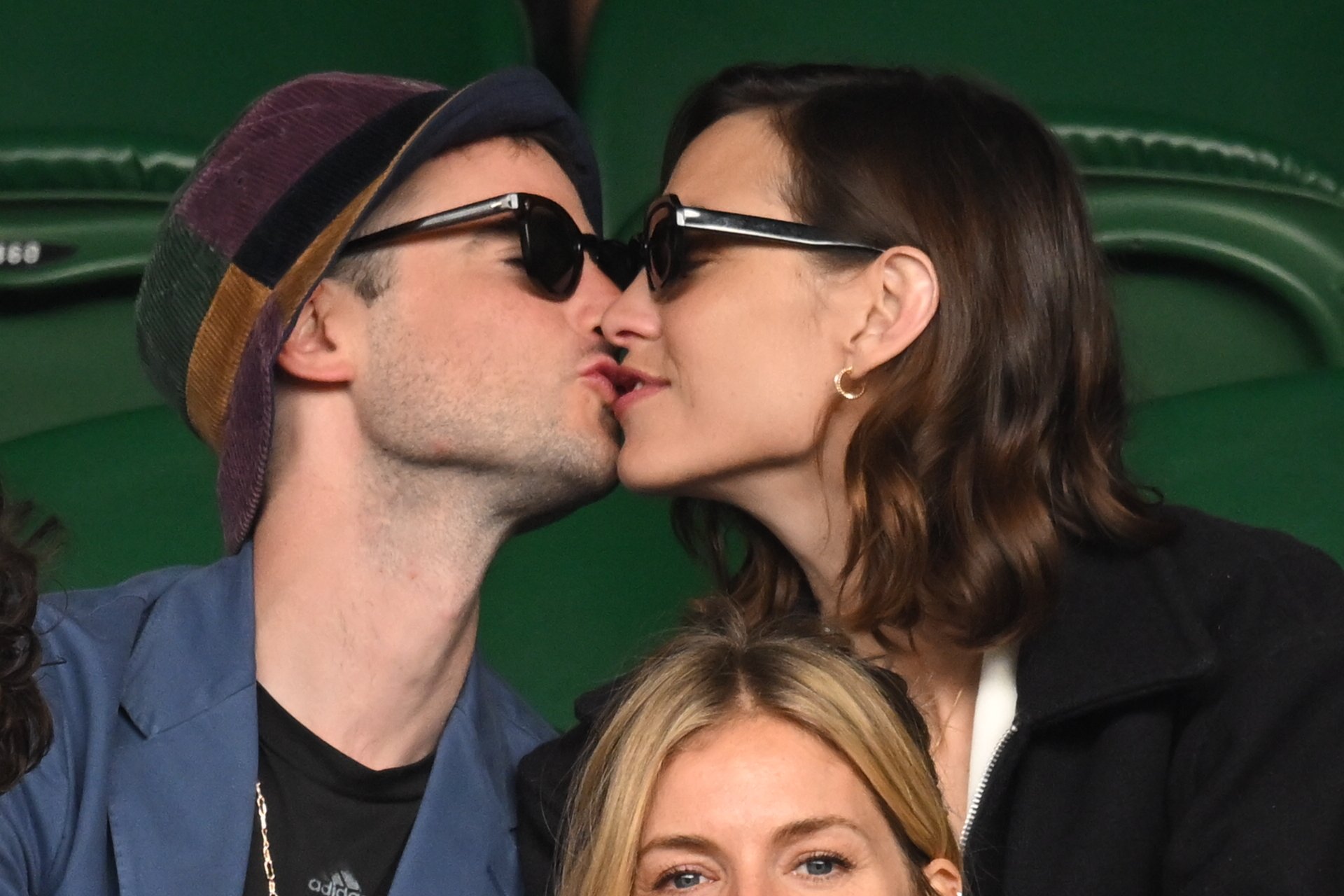 Tom Sturridge and Alexa Chung share a kiss while attending Wimbledon on July 3, 2022, in London, England. | Source: Getty Images
Tom and Alexa's presence at Wimbledon comes after they were spotted together at the recent Glastonbury Festival. Several Glastonbury Festival attendees saw the reported pair wandering around the area.
Despite fans' persistent speculations that they have a blossoming romance, neither Alexa nor Tom addressed the subject. The fashion icon and the "Pirate Radio" actor have been private about their romantic relationships.
ALEXA CHUNG HAS DATED SOME HIGH-PROFILE MEN: MEET HER EX-BOYFRIENDS
Before she crossed paths with Tom, Alexa dated several well-known men. She dated fashion photographer David Titlow, famous musician Alex Turner, actor Alexander Skarsgård, and chocolate empire heir Orson Fry.
Alexa dated David for three and a half years. He was 40 while she was only 19. Despite the vast age difference, she revealed that dating a guy years older than her "should have" made her feel uncomfortable.
Both appeared to enjoy one another's company. Alexa's reputation in the modeling and television industries skyrocketed after they split up in 2006. The following year, she began dating Alex, the lead vocalist of the English rock band Arctic Monkeys.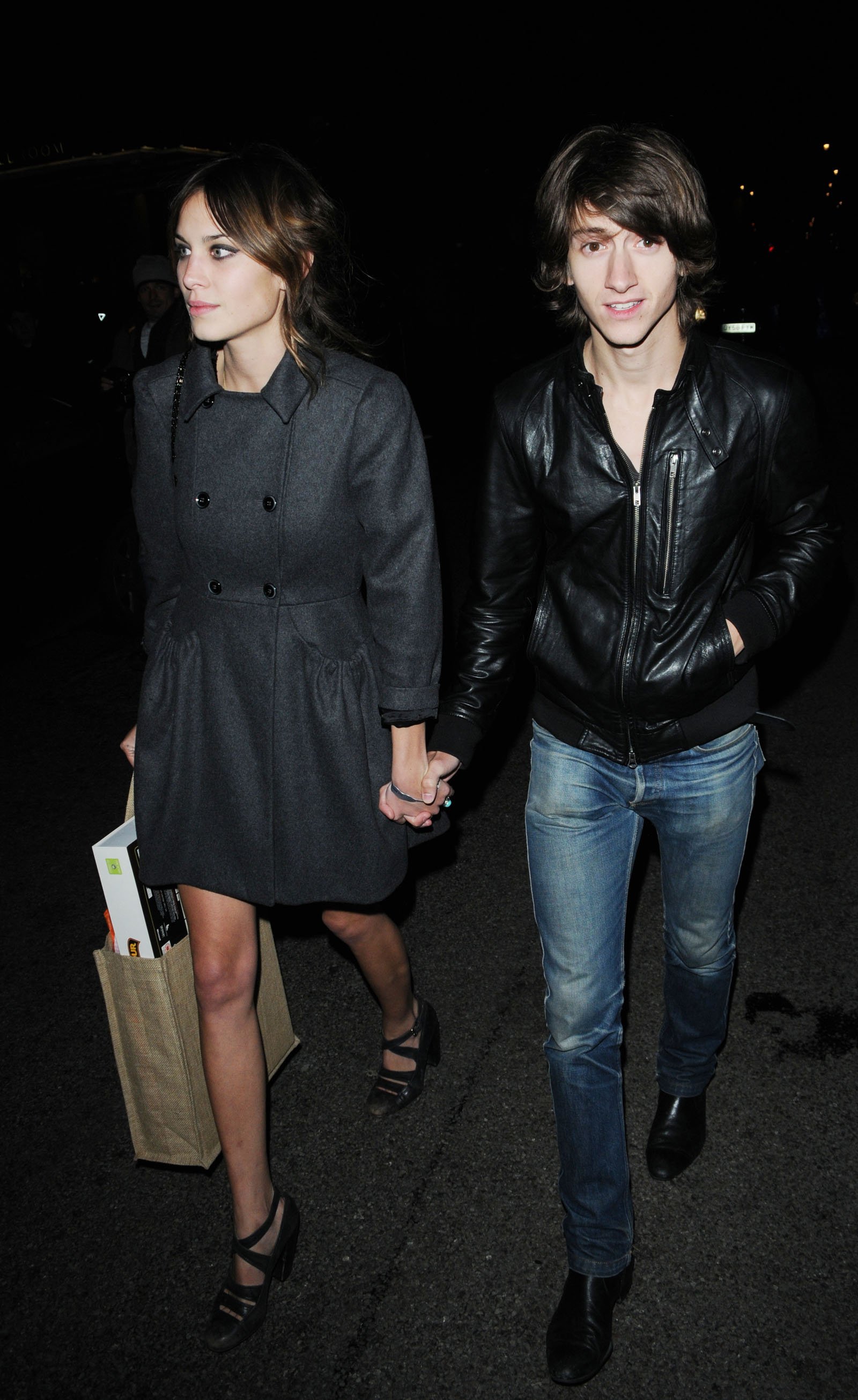 Alexa Chung and Alex Turner at the Universal Brit Awards 2009 after-party on February 18, 2009, in London, England. | Source: Getty Images
The Hampshire native and the rock star separated in 2011 after four years of dating. The British model made news in 2015 after reportedly dating Alexander, a Swedish actor best known for his appearance in the TV series "Blue Bloods."
While the couple kept their affair hidden, they couldn't avoid the public and press's interest in them. Unfortunately, the couple separated in 2019, allegedly due to busy schedules and distance.
According to a source, neither of the couples cheated on one another. The source also emphasized that the "Next in Fashion" star and Alexander cared for and valued each other amid their increasingly demanding work schedules.
Soon after she and Alexander parted ways, Alexa dated Orson Fry, the scion of the legendary Fry's chocolate dynasty, who happens to be 12 years her junior. Despite their privacy, the couple was seen at previous fashion events.
Because Alexa and Orson have kept their romance a well-guarded secret, it remains unclear when they called it quits. When Tom entered her life, it seemed like Alexa had moved on from her previous high-profile relationships.
Please fill in your e-mail so we can share with you our top stories!