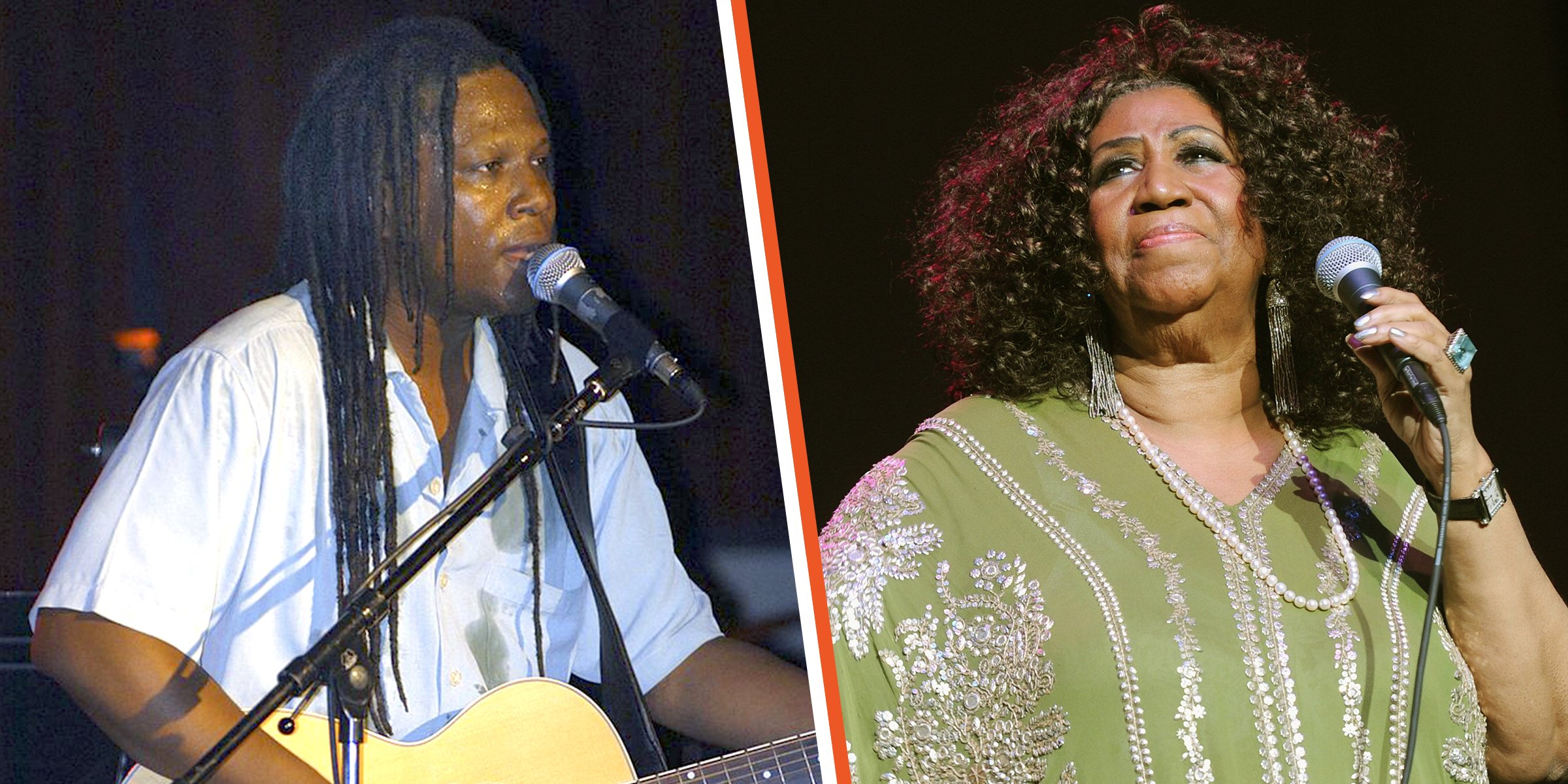 Getty Images
Teddy Richards Does Not Want to Be Known as Aretha Franklin's Son

Teddy Richards is the son of icon Aretha Franklin whose talent also lies in music. The 58-year-old was a musician for his mother for three decades, though they kept their ties low-key.
Teddy Richards is singer/songwriter Aretha Franklin's third child, who she gave birth to at the age of 25.
The 58-year-old has released numerous music albums, working with multiple top musicians and establishing himself as an artist.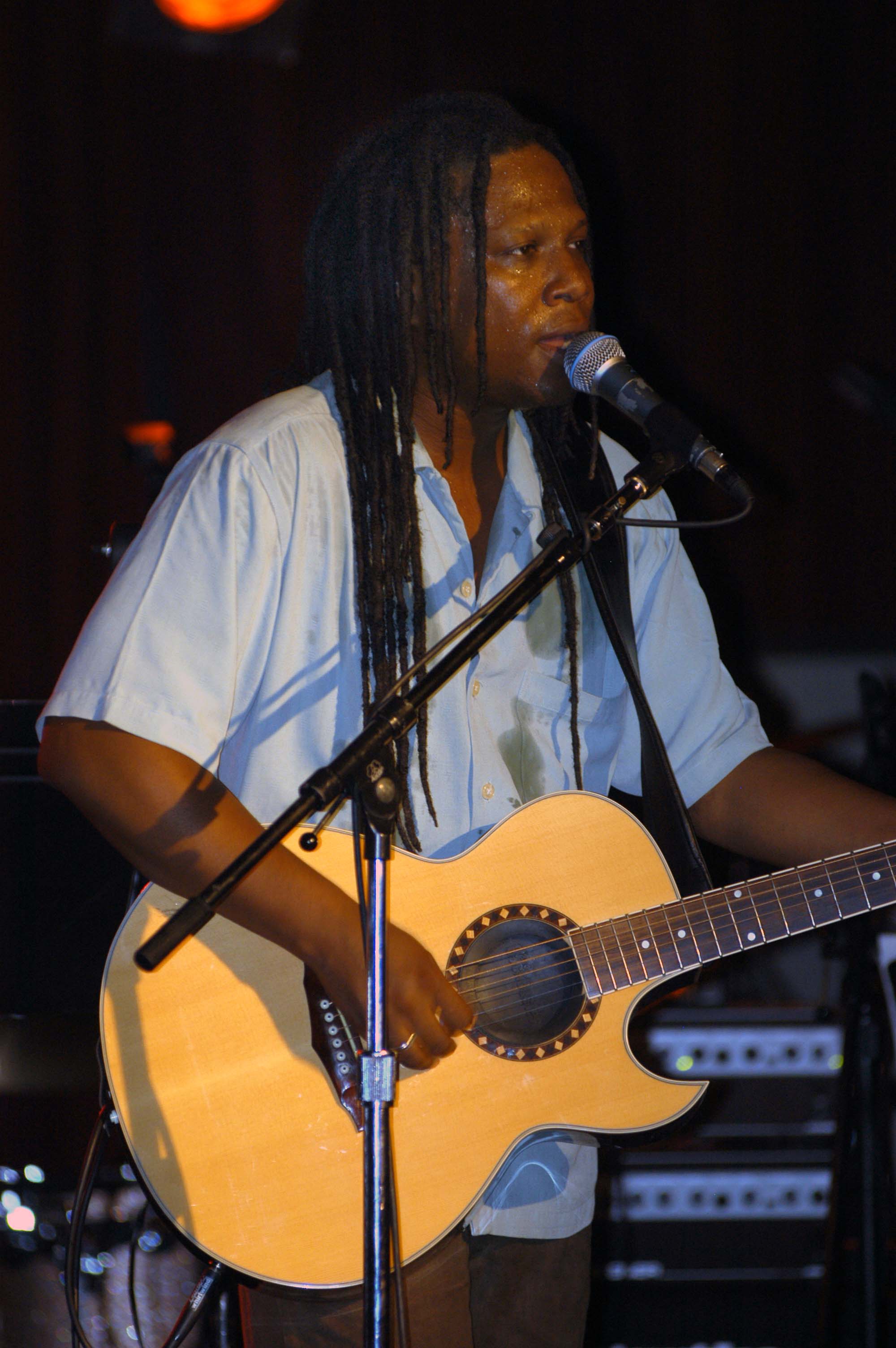 Teddy Richards during Aretha Franklin Performs at B.B.Kings - June 25, 2004, at B.B. Kings in New York City. | Source: Getty Images
TEDDY RICHARDS HAS A NON-MUSIC-RELATED HIGHER EDUCATION
Teddy Richards was born Ted White Jr. in 1964 and was raised by his father in Detroit. Growing up, he had a natural love for music and grew up listening to different kinds of music, from eclectic to pop and R&B.
He was so enchanted by the music and constantly listened to the radio. At the young age of 8, Teddy was drawn to music by artists such as Frank Zappa.
However, his love for music doesn't mean Teddy got any related education. The artist said his father emphasized education more than showbiz, despite the 58-year-old's father having a musical background.
He said his dad was very understanding and practical and always told him that even if he wanted to become a guitarist, he should still go to school and get a degree. Teddy said his father insisted he "keeps his head in a book."
The musician revealed that he understood that just because you wanted to become a guitarist doesn't automatically mean you will become famous. Anything can happen.
Teddy, therefore, obtained a degree from Michigan State University in telecommunications and a master's degree in clinical psychology. He graduated in 1986.
He was a guitar novice when he started at university and was part of a band called the "Preps." Playing in the band helped improve his guitar skills as they played at parties and bars, and he eventually got opening slots with other bands such as "Modern English."
By the time he graduated, he wanted to do nothing but play music. Teddy started playing solo shows in Detroit by the 90s and landed numerous, including one with Borders Books and Music.
TEDDY RICHARDS FELT THE DIFFICULTIES OF BEING "THE SON OF ARETHA"
Being the son of a well-known singer wasn't easy for Teddy Richards. He said having a famous mother made it difficult for him to build an independent career and go his own way. He said:
"I learned quite early [...] it was very easy to be exploited as 'the son of Aretha.' If you're trying to do something in your own name [...] it's going to be impossible if that's how people know you. It would allow them to ignore your accomplishments."
Teddy said he loved his parents but just wanted to stand on his own feet and create success, big or small.
Teddy's parents are Aretha Franklin and Ted White. Aretha, the "Queen of Soul," is among the most famous female musicians. She was one of the world's best-selling musicians, with over 75 million records.
The 58-year-old's father, Ted White, was a songwriter, producer, and businessman. Ted was also a music manager; he was Aretha's manager.
Teddy's father recommended he pursues a music career and education in another field. Teddy told Detroit Free Press in 2021:
"What he emphasized in our home was not showbiz but education. He was about staying as far as away from it as possible. He knew the pratfalls, the things most people don't think about, in the music business. He wanted to put me on a different track."
Teddy's parents met in 1954 and married a few years later, in 1961, when Aretha Franklin was 19. The singer once said Ted considered her "among the most beautiful women in the world."
There were reports that Ted dominated Aretha's career and other parts of her life. The couple divorced in 1969 after being married for eight years.
Aretha passed away in 2018 when she was 76 years old. She had four children and was married twice before her death.
TEDDY RICHARDS PLAYED IN HIS MOTHER'S BAND FOR 30 YEARS
Teddy Richards played in his mom's band for 30 years; the first time was in 1984 at Chicago Theatre. He said it was a time in his life he enjoyed and had many fond memories of. The musician also said because of this experience, he was able to grow as a guitarist.
He also opened up for the Red Hot Chili Peppers and became popular in Europe. The musician signed with a German record label and did other work, such as creating themes for auto ads.
Besides growing as a guitarist, Teddy also became a vocalist and demonstrated his musical abilities in various albums. He has been said to have "the voice of an angel" and is a brilliant artist. Plus, Teddy founded, created, and launched Think Radio, a free-form online station.
TEDDY RICHARDS HAS HAD COLLABORATIONS WITH FAMOUS MUSICIANS
Teddy Richards has written music for numerous famous artists such as Seal, Lenny Kravitz, and The Verve Pipe. He also was a lead guitarist for Al Green, Natalie Cole, and more.
He has also written and collaborated with Andrew Farriss. Teddy also opened for the Red Hot Chili Peppers and worked with Fishbone.
TEDDY RICHARDS HAS 3 HALF-SIBLINGS
Teddy Richards's half-siblings are Clarence and Edward Franklin and Kecalf Cunningham.
Clarence Franklin is his mom's eldest child, named after Aretha's father. Though he is said to have no interest in the music industry, he did write some of his mom's songs.
Aretha's secondborn was Edward, whose father was Edward Jordan. He's also a singer and performed with Aretha in some of her duets.
Teddy's youngest brother is Kecalf, whose father is Ken Cunningham. Kecalf is a Christian rapper.
NOW TEDDY RICHARDS CONTINUES HIS MUSICAL CAREER
Teddy Richards has since continued to make music and make appearances. He appeared on German television in 2022.
Little is known about whether he created a family as he keeps his private life away from the public. He was also interviewed in March 2022.
Please fill in your e-mail so we can share with you our top stories!