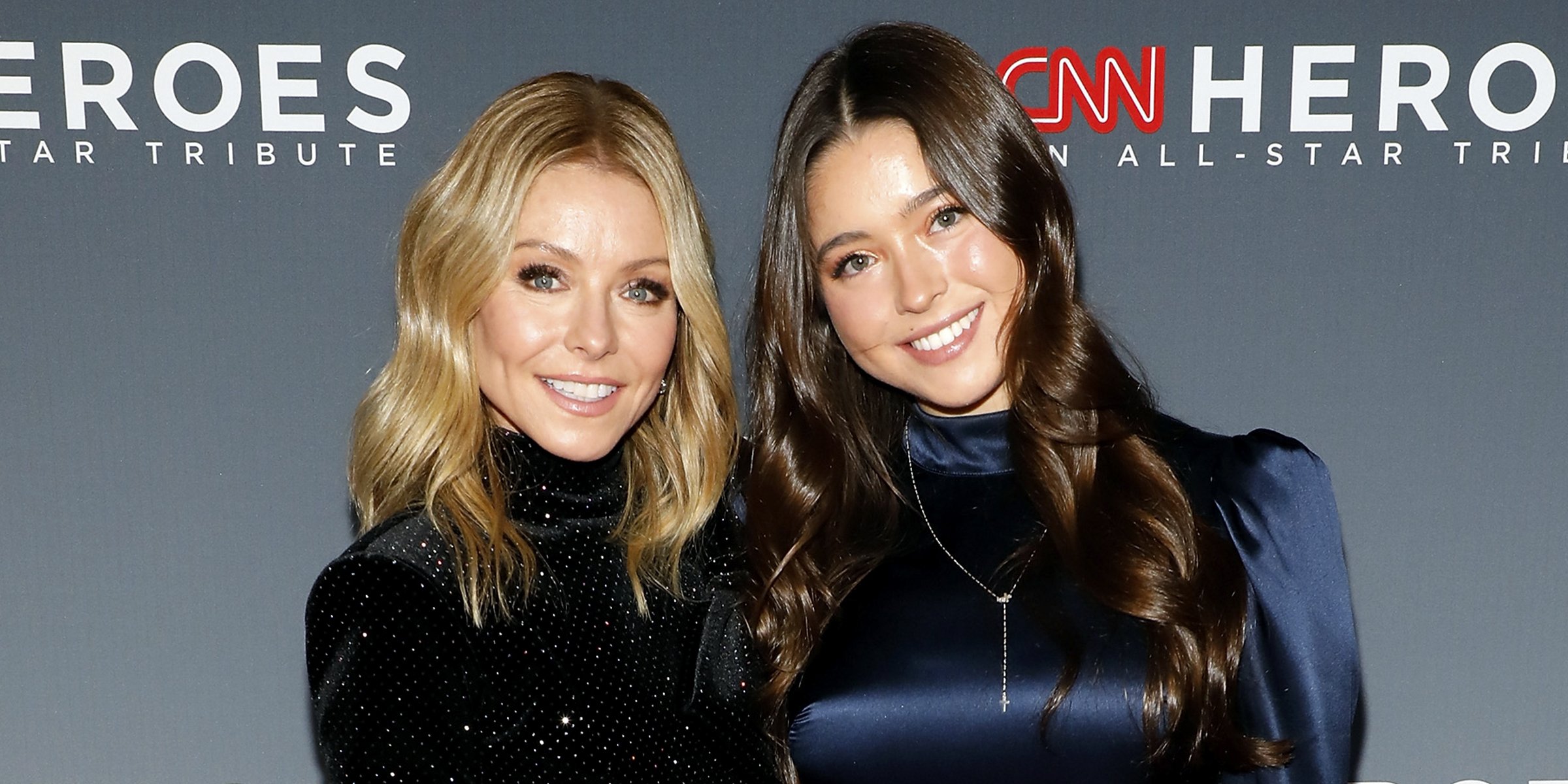 Getty Images
7 Facts about Lola Consuelos, Kelly Ripa's Daughter Who Just Dropped a Single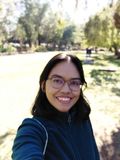 Lola Consuelos, Kelly Ripa's daughter, is embarking on a singing career. Here are some interesting facts about Lola's personal and romantic life as she follows in her famous parents' footsteps in show business.
Lola Consuelos has grown, and now she's setting out on a new route to success. While her renowned mother, "All My Children" star and TV personality Kelly Ripa, is most recognized for her acting, Lola is making her mark in the music industry.
The stunning young star, whose father is Kelly's husband, the dashing actor Mark Consuelos, has recently released her debut song. Since Lola is becoming more and more famous around the world for her singing, let's take a look at seven fascinating facts about her.
LOLA GRADUATED FROM HIGH SCHOOL IN 2019
Kelly and Mark's talented daughter know the significance of obtaining a proper education. In 2019, Lola had just graduated from high school before she could successfully release her song, titled "Paranoia Silverlining."
Lola's recent milestone made her parents proud, especially her mom. In a past episode of the TV show "Live with Kelly and Ryan," Kelly happily shared with her co-host Ryan Seacrest about her daughter's achievement.
Smiling, the proud mom even held a photo of Lola during her graduation day, where the latter donned a matching navy blue cap and gown. The snap featured Kelly and her husband beaming.
After that, Kelly showed another photograph to the audience and Seacrest. In the lovely snap, her daughter and her longtime husband smiled together as they posed in front of a glass wall and ceiling with trees in the background. Kelly said of the photo:
"I would want to show you the one Mark took of Lola and me...but they were all blurry."
Even though Kelly found it amusing that her husband didn't appear to be very adept at capturing her and Lola, the happy mother shared another adorable photo of the father and daughter on the latter's special day.
Kelly also made fun of Lola's humorous expression next to Mark. She noted her daughter looked dissatisfied and exhausted due to over-documenting her graduation. She also made fun of the length of the graduation speeches.
LOLA STUDIED MUSIC AT NEW YORK UNIVERSITY
Lola went to New York University to study music because she loved to sing so much. In October 2019, Kelly said that her daughter was born to "live outside the house" because she followed a path that complemented her skills.
Lola enjoyed her college experience. Kelly explained that the young singer looked forward to living independently and away from their family home. Lola was the second child to attend NYU since her elder brother, Michael, was also a student at the same university.
The up-and-coming singer seemed to have begun penning her debut song while still studying at university. Kelly mentioned that she had previously requested a rough draft of a song from her daughter as a way of helping her out.
LOLA CELEBRATED HER 21ST BIRTHDAY IN EUROPE
Lola spent her 21st birthday in Europe, but her trip there was anything but ordinary. Kelly said her daughter's primary motivation for traveling to Europe was to hunt for apartments since she planned to further her studies in a foreign country.
Despite saying Lola's vacation was "coincidental," the TV personality found her daughter's goal in Europe "amusing." She then mentioned that most individuals would browse for apartments online rather than physically visiting these locations.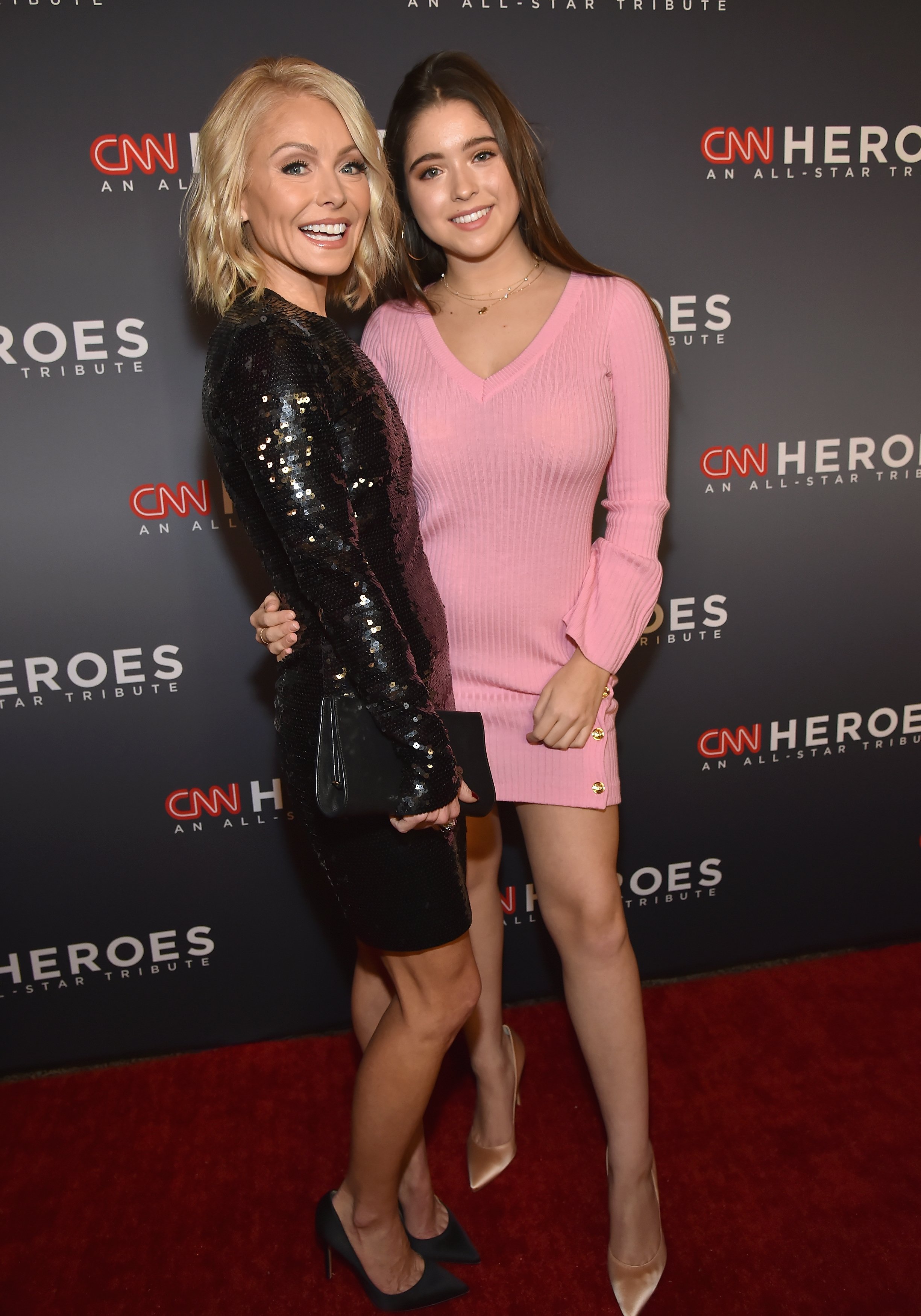 Kelly Ripa and Lola Consuelos attend CNN Heroes 2017 in New York City on December 17, 2017. | Source: Getty Images
Instead of accompanying their daughter to Europe, Kelly and the rest of the family chose to wait for her. While waiting, the famous TV star provided numerous Instagram stories with birthday greetings for Lola.
Kelly posted a snapshot of Lola beaming with a beautiful cake on the table. Mark, like his wife, joined in the celebration and dedicated a sweet Instagram post of their daughter while she was still a little girl.
LOLA IS NOT THE MOST ACTIVE SOCIAL MEDIA USER
Even though she has her accounts on various social media platforms and makes it possible for anybody to see her posts and other information, Lola does not spend much time on social media.
She does not post pictures much, and when she does, it's usually for business or special occasions. These photos featured random images of her trip to an art gallery and blurred shots of herself. She also took a picture of the moon.
Her attitude toward the extensive use of social media is quite different from that of her famous parents. Lola's mother seemed to be the most active online, regularly updating fans about her work.
Aside from sharing work photos, Kelly enjoys going down memory lane and sharing funny flashback photos involving Lola. In one of Kelly's old photos, taken in the spring of 2009, little Lola and her mother are smiling at the camera.
Lola's father, like Kelly, filled his social media accounts with the family's precious memories from the past. Mark has shared several photos of his younger self on Instagram, including one of Lola as a newborn.
LOLA ALREADY HAD A RELATIONSHIP EXPERIENCE
Lola's romantic life has piqued the public's interest. She was previously in a relationship with Tarek Fahmy for a long time; he was her high school prom date, and she even traveled out of the country with him.
Lola wore an emerald green gown to their high school prom in 2020, while Tarek looked sharp in a black and white suit. Mark pinned a boutonnière on Tarek's suit, indicating that a prom is a family affair.
In addition to attending the prom, the young couple also traveled to Egypt together. Lola shared many breathtaking Instagram photos of camels, massive pyramids, and the country's arid landscape.
However, it looked like the young couple had split up since Tarek's photos disappeared from Lola's Instagram account. Lola shared a snapshot of a light-haired guy holding her as they strolled down the sidewalk (second image in the Instagram carousel below). It's unclear if the man in the photo is her new beau.
LOLA WAS GOOD AT GETTING HER DRIVING LICENSE
Lola has now acquired her driver's license. Although her parents were delighted that she could finally drive, Kelly revealed that her daughter appeared uninterested in her latest milestone. Kelly hilariously said:
"She's very resentful [...] she said, 'don't expect me to be driving anywhere. We don't understand because we did not grow up with the Uber app the kids have now."
While Kelly highlighted her daughter's lack of enthusiasm for driving, she was delighted with her daughter's ability to master some outdoor activities quickly, even if they were unfamiliar to her.
According to Kelly, Lola was the first to learn how to ride a bike without training wheels, ski, and ice skate. She said they were easy for her compared to Lola's other siblings, who struggled to do any of the activities mentioned.
Despite Lola's hilarious remarks that her mother had a favorite child and amusing comments about her, Kelly continued highlighting her children's interests.
LOLA THINKS SHE'S NOT HER MOTHER'S FAVORITE CHILD
Lola came on Kelly and Seacrest's cooking show segment in their program "Live with Kelly and Ryan" in 2017 when they entertained the crowd with their amusing banter. Lola said that her mother would say things about her that were untrue.
Kelly denied what Lola said and maintained that everything she mentioned about the young musician on television was true. Lola also believed she was her mother's least favorite child.
Lola has a younger brother, Joaquin, in addition to Michael. Lola quipped that Joaquin was her mother's favorite child since Kelly and her younger brother share common interests.
According to Lola, Joaquin is cute, friendly, and enjoys physical activities. The mother-daughter duo enjoyed their wonderful relationship on the show amid the lighthearted banter.
Despite Lola's hilarious remarks that her mother had a favorite child and amusing comments about her, Kelly continued highlighting her children's interests. Kelly and her husband recently used their daughter's new song as the background music in one of their vacation photos.
Lola featured singer-songwriter JO JO in her three-minute song. Proud dad Mark Consuelos was quick to offer his daughter his congratulations following the success of her first single.
Please fill in your e-mail so we can share with you our top stories!