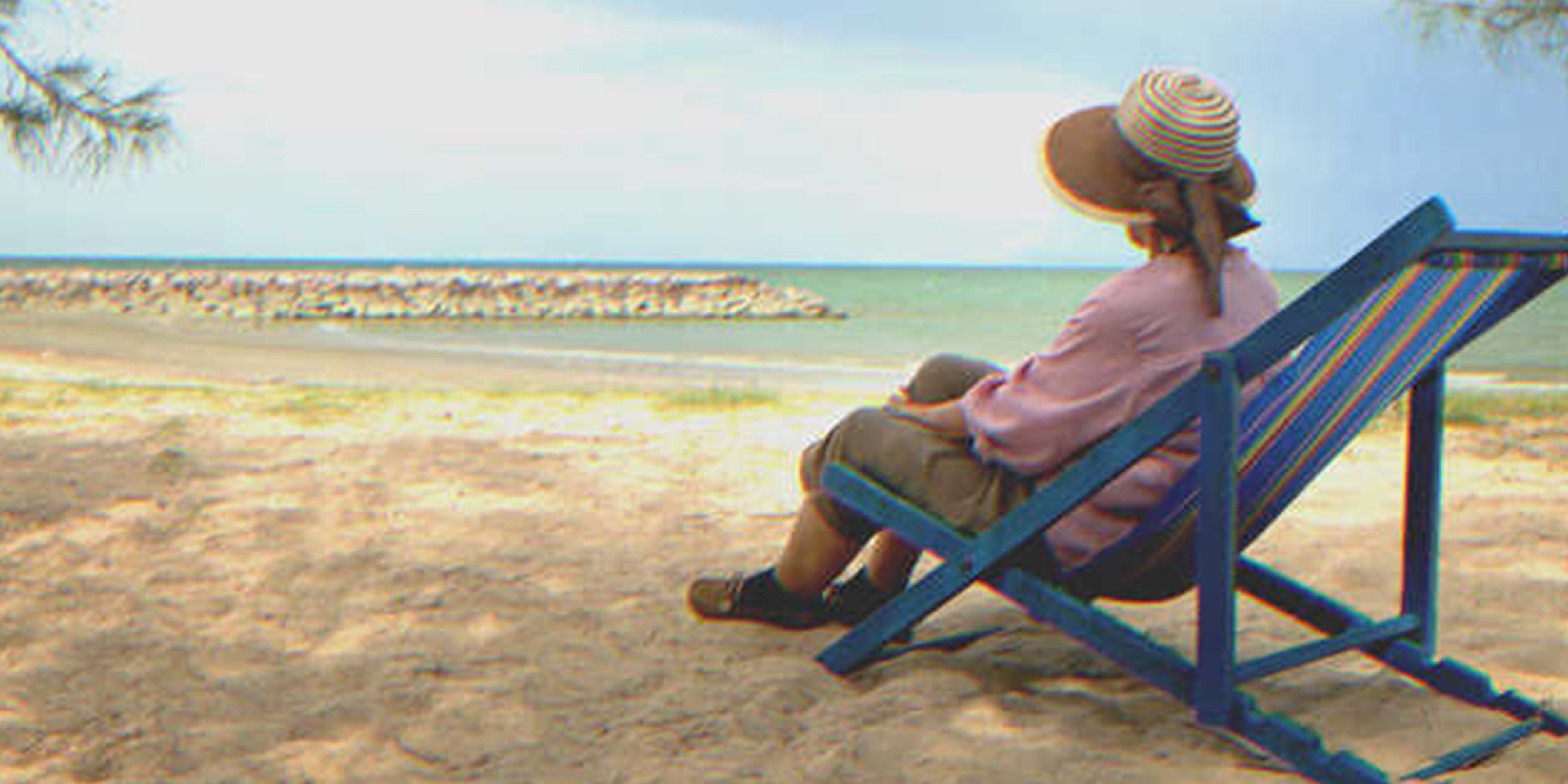 Shutterstock
Grandson Takes Granny on Vacation of Her Dreams, upon Arrival He Learns She's a Millionaire – Story of the Day

For years, Linda had held on to a strange-seeming wish — to visit Miami. When her grandson finally fulfilled her wish, he discovered a shocking secret about her.
Linda closed the fridge without remembering why she had opened it in the first place.
"Ah! Marmalade. I was looking for marmalade."
As she rummaged through the maze of tiny bottles, jars, and airtight containers inside the old refrigerator, she realized how messy it had become. She lined up the jars according to their height and ensured all the labels faced the front.
It was her own son and his family who were visiting her for a birthday lunch. Yet, she wanted to do everything to make a good impression.
"There, that's better!" She closed the refrigerator door and heaved a sweet sigh of relief.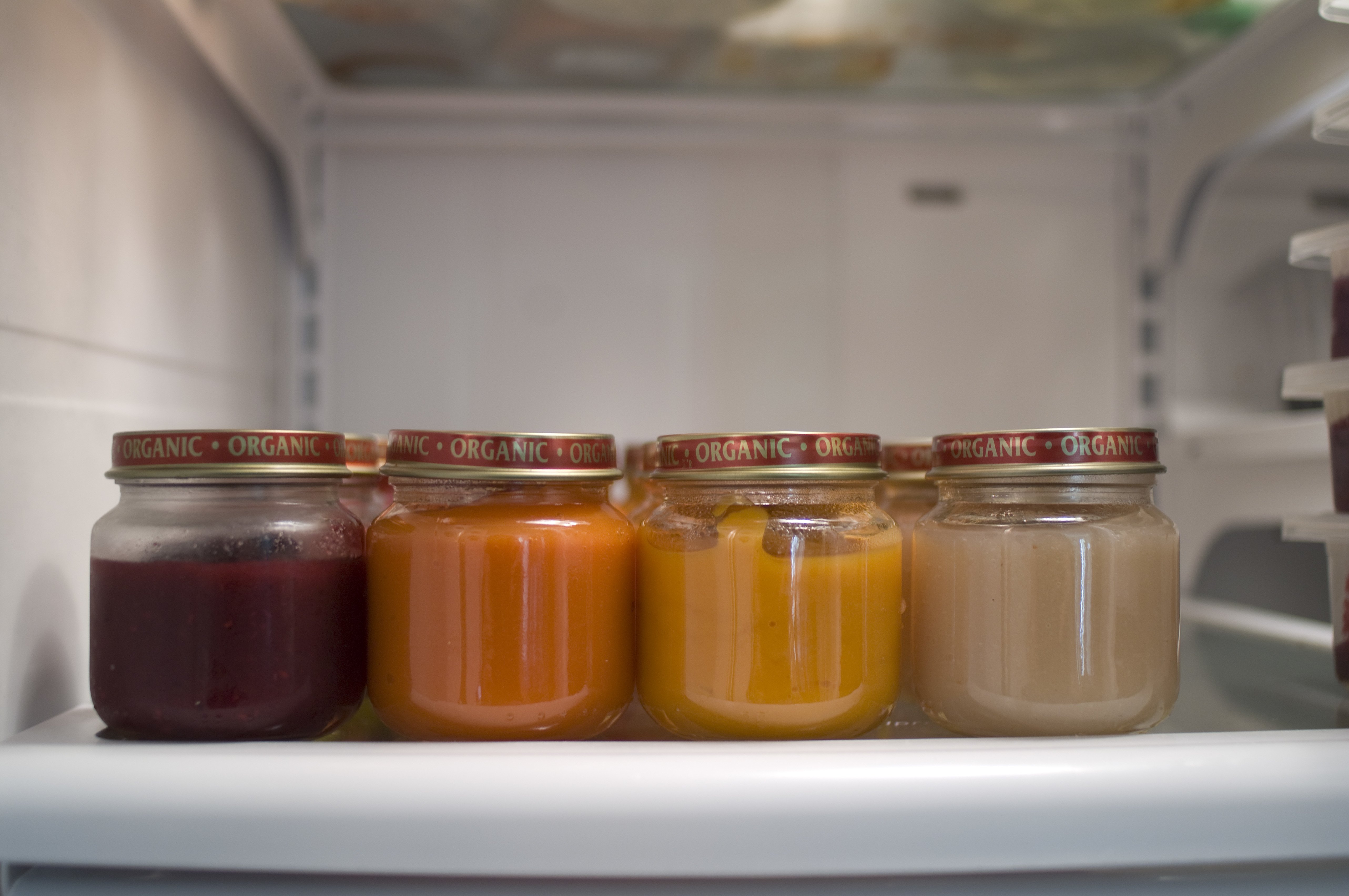 For illustration purposes only | Source: Getty Images
Then it struck her. "What was I looking for?" This time, she stood there for several seconds, gripping the refrigerator door handle, trying to force her recollection back to power.
But she couldn't remember that she was looking for the big jar of blueberry marmalade she had kept on top of the fridge.
Her eyes welled up with tears as she realized her son was right.
'Who am I kidding? I can't even remember my son's name sometimes. I'm turning 80 today, and I feel completely useless. Jason is right; maybe I do need to move to an assisted living home.'
The fridge door was covered in colorful souvenir magnets she had collected over the years. She gently went through each of them and made room for one more souvenir that was yet to come. The city had been on her bucket list forever. It was time.
"Oh my god, this is heaven, Grandma!" Peter moaned as he took a bite of the warm blueberry pie.
"You still make the best pies I've ever had. How do you do it? What's that Christmassy ingredient in here?" Kyle kissed his fingertips in appreciation before digging in for another bite.
Linda loved the warm fuzzy feeling of being with her grandchildren.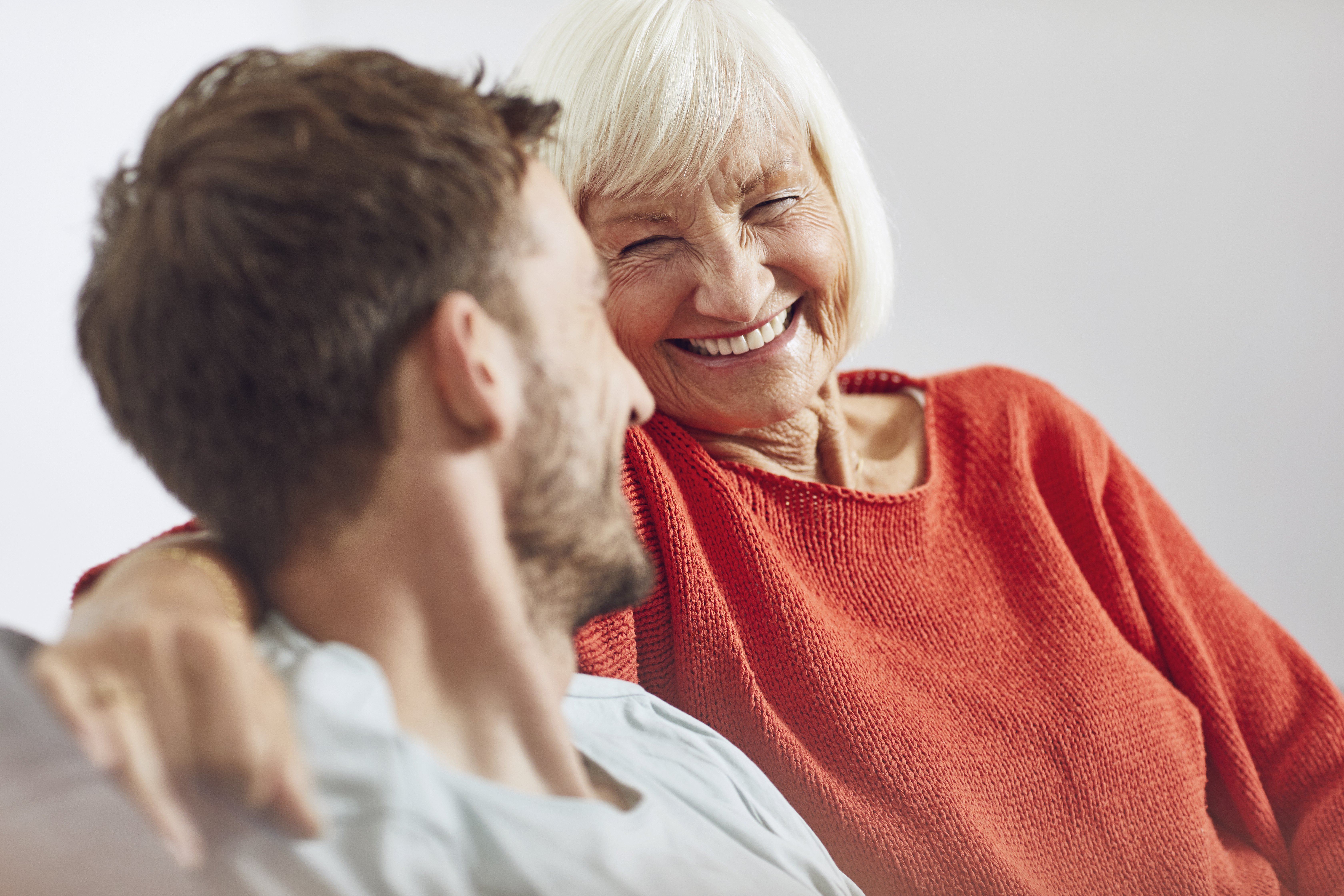 For illustration purposes only | Source: Getty Images
There was a time when Kyle and Ron would spend every evening after school with Linda and her husband, Henry. The kids would read and work in the garden with their grandfather for hours. But whenever the boys had a fight, which was at least twice every day, it was Linda they would run to, asking her to decide who was right and wrong.
Those two naughty boys had grown into towering, charismatic men, each successful in their fields.
It was incredible that Linda remembered those yesteryears in such great detail and yet utterly forgetful about things that happened the previous week.
"Mom, we need to talk." Linda's feeling of pure joy was interrupted by her son Jason's stern voice.
She noticed that her daughter-in-law Susie had a look of anxiousness in her eyes, no matter how hard she tried to hide it.
"Kyle, Peter, you don't need to be here for this part."
The young men decided to stay anyway.
Linda watched her son and daughter-in-law as they struggled to speak their mind.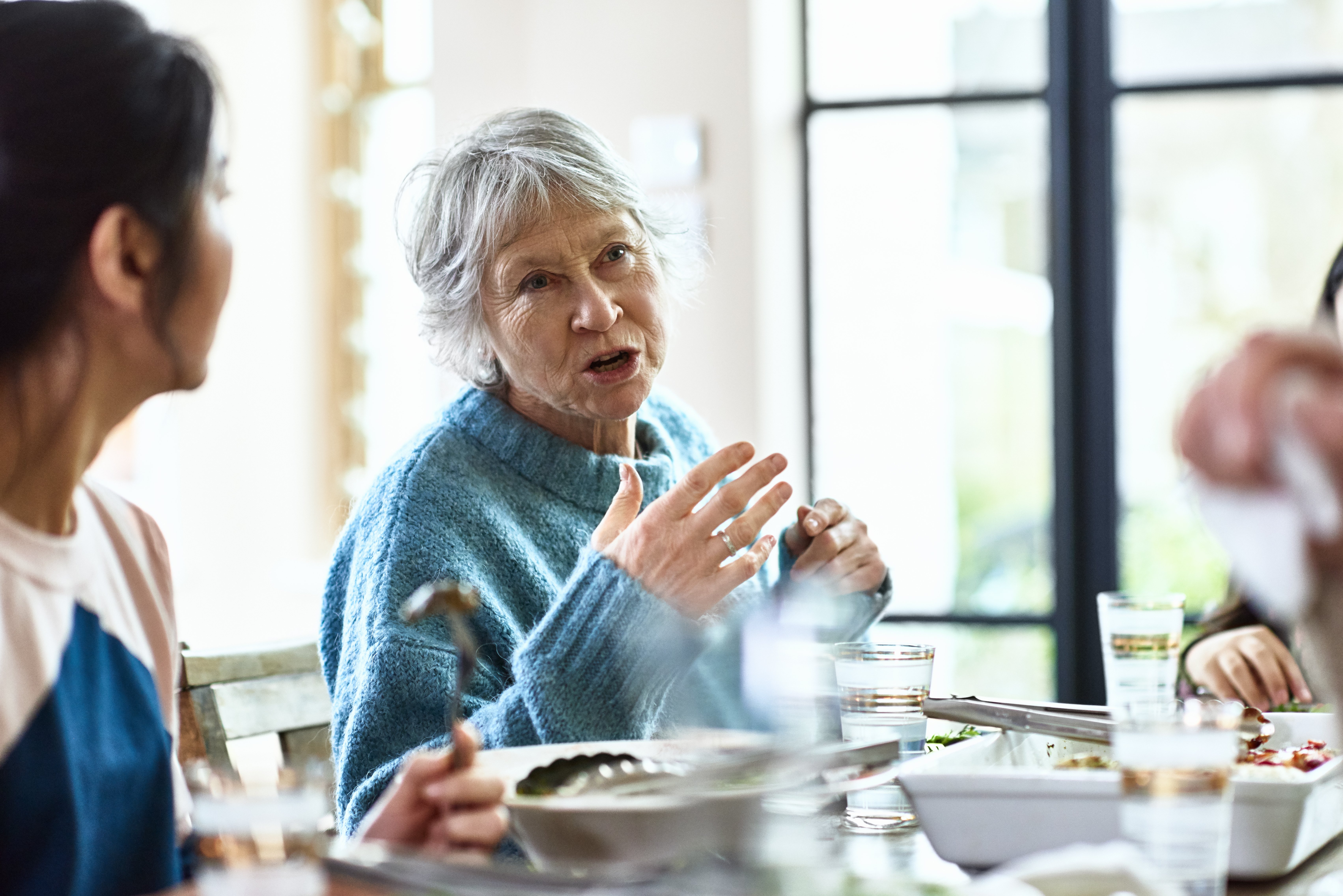 For illustration purposes only | Source: Getty Images
"I know what this is about. And even though I've said no in the past, I've changed my mind. I think it is the right time for me to move into a nursing home."
All four of her family members were shocked to hear this.
"Mom, that's great! This is going to be wonderful for you," Jason hugged her tight.
"Yes, mom. You're finally coming to your senses and making the smart choice here." Susie tried to be sincere in her hug, but she couldn't.
"But before that, I have a wish. Just one wish after which I will move to whichever place you have picked for me."
"What is it?" Jason asked.
"I want to visit Miami! You know how much I've wanted to go there."
Jason and his wife knew of Linda's weird love for Miami. While her children and friends were roaming the world, Linda would dream of walking along the beaches of Miami one day. Even Kyle and Peter had heard their grandmother speak of her Miami dream with stars in her eyes.
"We'll take you there when we become big boys, Grandma!" they would say.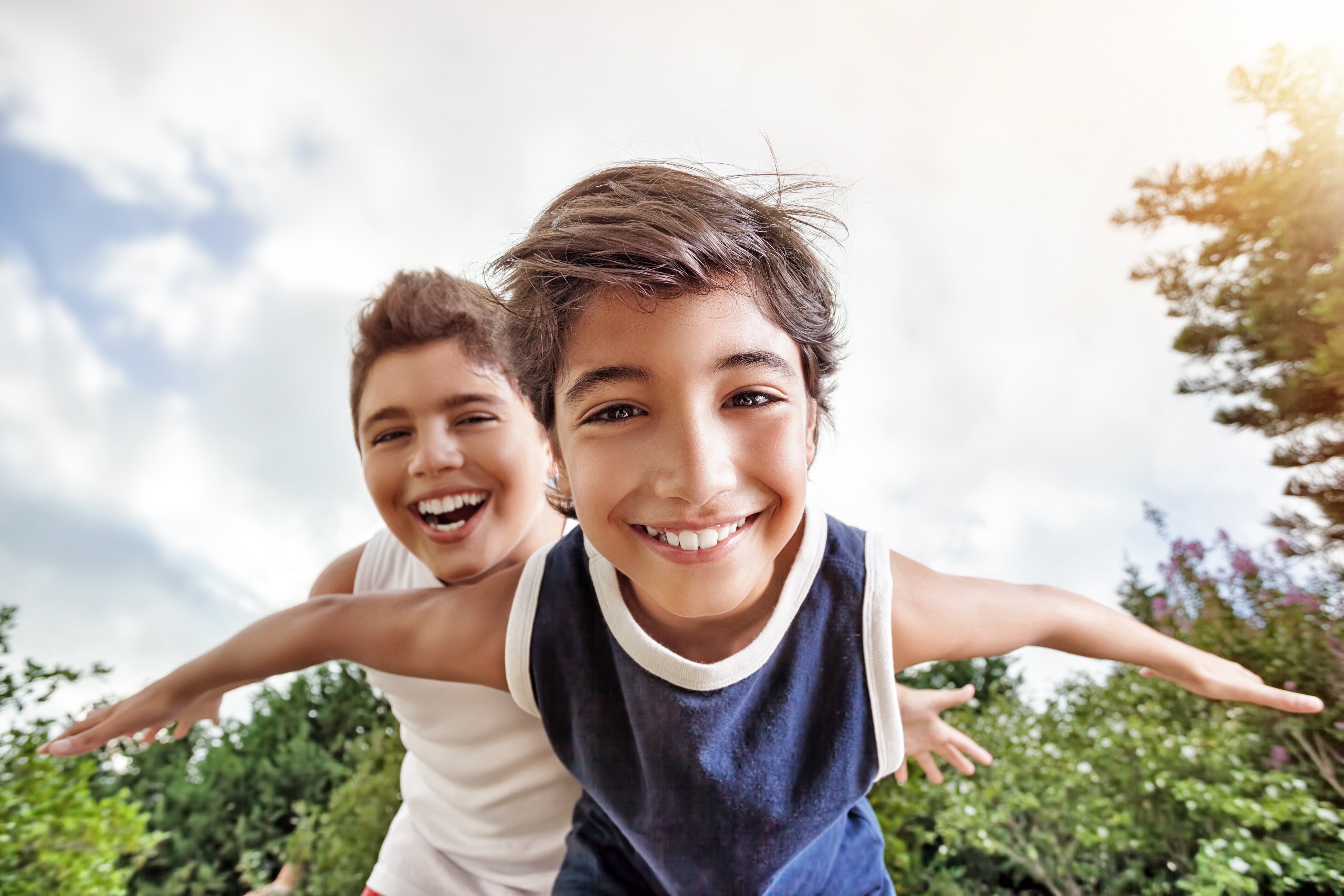 For illustration purposes only | Source: Getty Images
"Promise?" Grandma would ask, amused by the kids' innocence.
"Promise!" their little voices would cheer together.
"Mom, don't get started on this again. You can always go to Miami later. For now, let's just focus on your transition to the new living space."
The commanding tone of Jason's voice implied that the topic was closed for discussion. Even his adult sons were reluctant to oppose their father's view.
The rest of the afternoon was robbed of all the warmth and laughter. And among all of them, Kyle's heart was perhaps the most saddened.
He called Peter later that evening and opened up to him. "How could we as a family just forget about Grandma's lifelong dream?"
"The Miami thing? You believe that whole story of hers?" Peter asked.
Kyle was taken aback by his brother's dismissive response.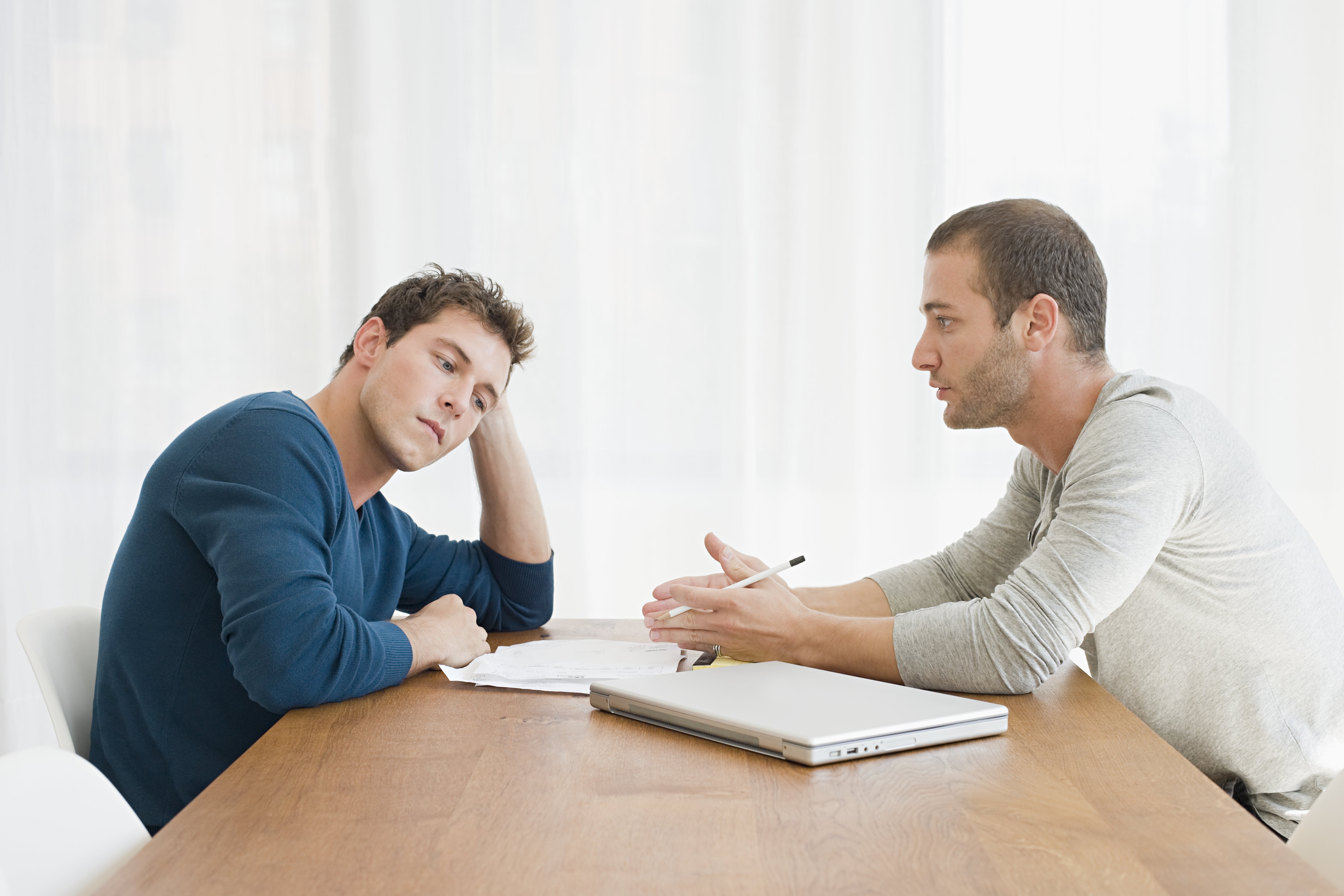 For illustration purposes only | Source: Getty Images
"Of course I do. She's been talking about going to Miami since we were little children. I don't know what it is, but something connects her to that place."
"That just makes her seem crazy. Besides, why give in to her whim when she could vacate the house sooner, and it can be finally sold?"
Kyle was angry and confused. He didn't know why his dear grandma wanted to travel to Miami. 'But that doesn't mean we shouldn't fulfill her wish,' he thought to himself and made a decision.
The following day, Kyle showed up at Linda's house again.
"I've mainly come here for some leftover blueberry pie. And then, to give you this."
He handed her an envelope and waited with childlike excitement for her to open it. The reaction was just as beautiful as Kyle had hoped.
"Are these tickets to... Miami?" She stared at the tickets time and again in disbelief.
"Yes, one for you and one for me."
"You're taking me to Miami?"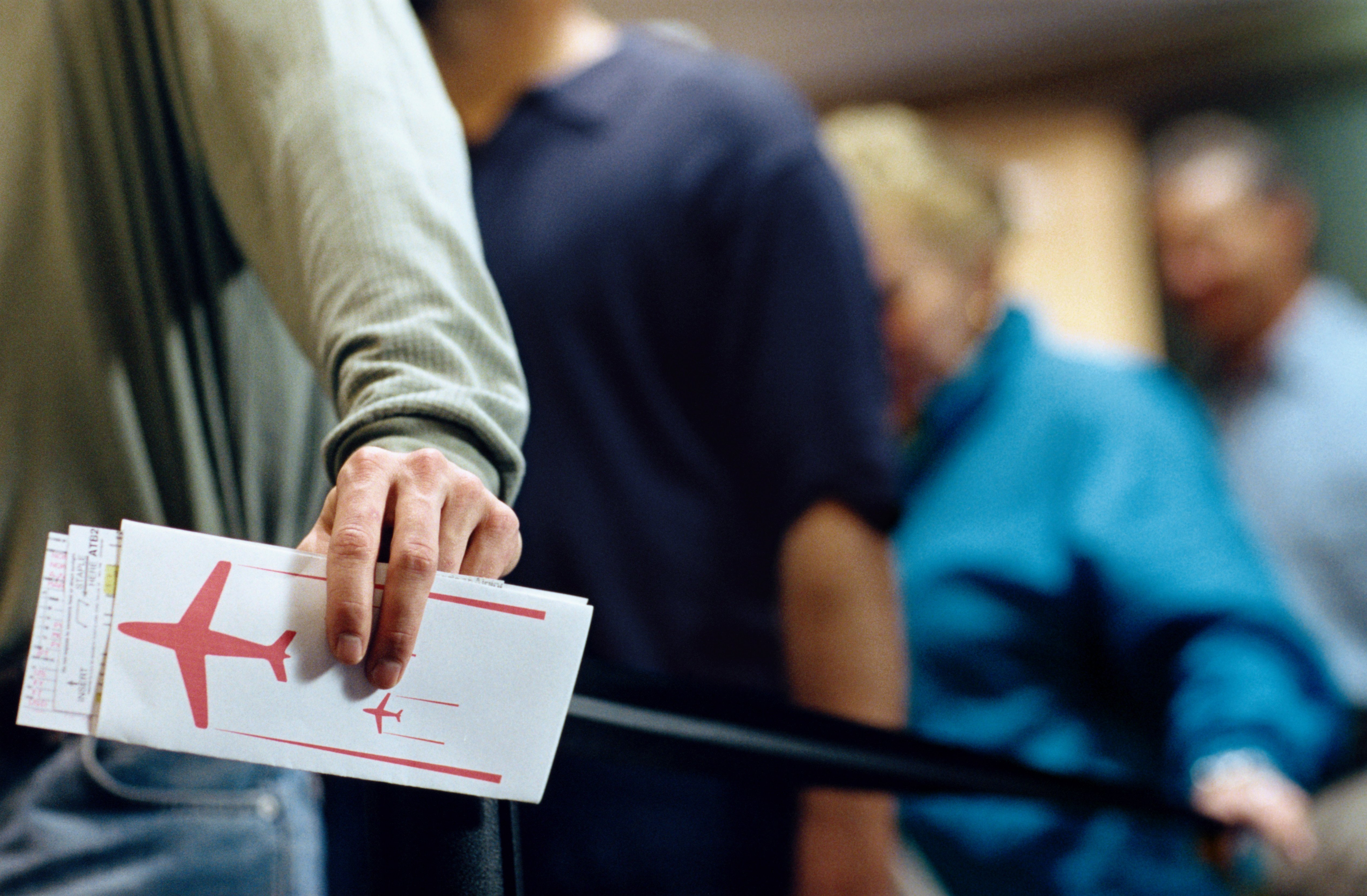 For illustration purposes only | Source: Getty Images
Linda tried to hold herself together through the overwhelm. Her little grandson followed through on a promise he made as a child.
"For the next two weeks, I will take you anywhere you want to go in Miami. I want this trip to be everything you wished for."
That's exactly how it turned out to be. Linda acted like an eager tourist for the first few days, visiting every popular place and clicking several pictures at every scenic stretch.
Then came the phase where Kyle and Linda walked along the beach, reading quietly under the cool shade of beach umbrellas, sipping refreshing citrusy drinks. Linda felt young and free, and that made Kyle smile.
He still didn't know anything about Linda's Miami connection, but he didn't really care. All he wanted was to see her happy.
One day, Linda asked Kyle to take her to a particular spot, ten miles further north along the coastline. The grandson and grandmother sat in silence, taking in the breathtaking view. They were particularly admiring a gorgeous beach villa at a distance.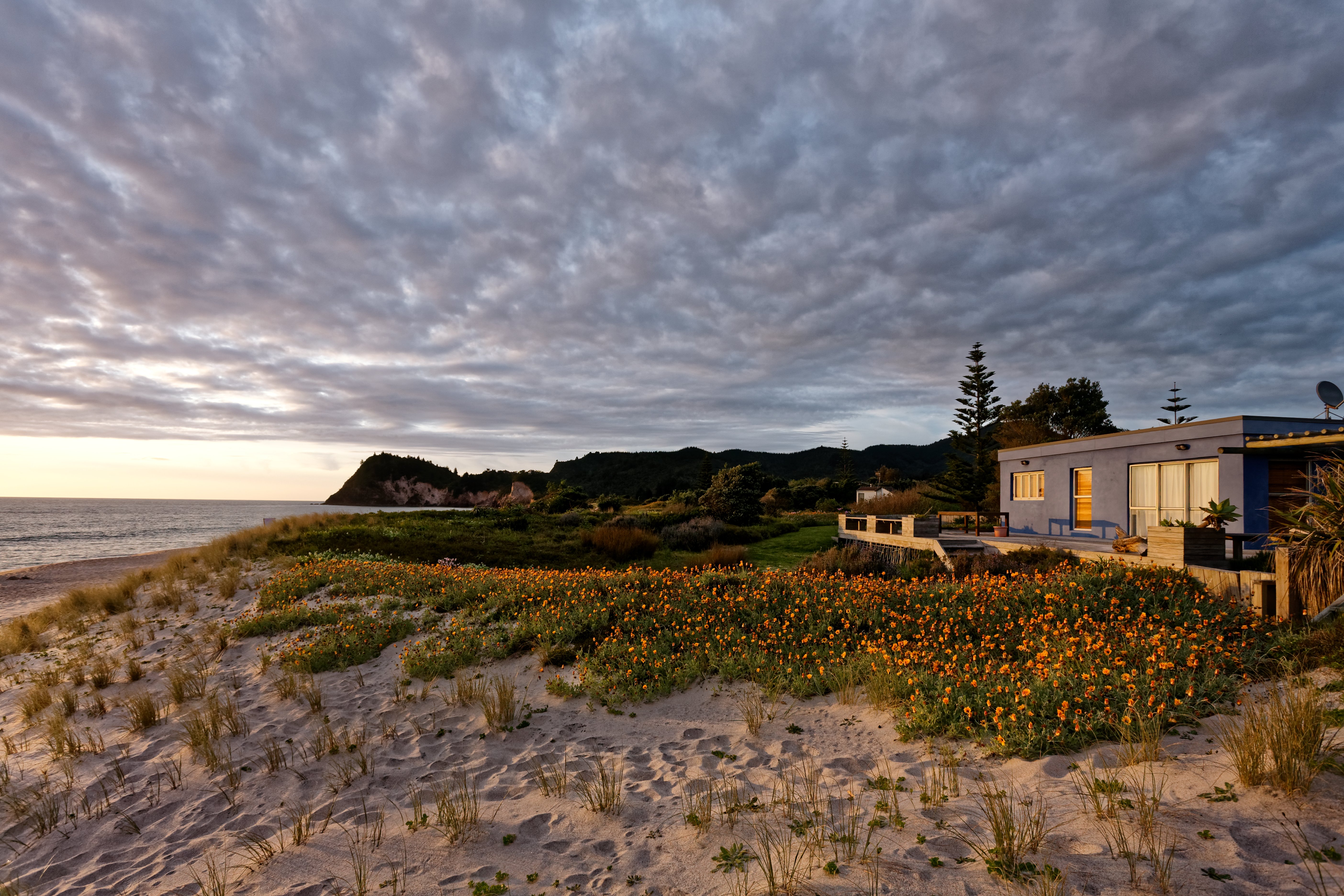 For illustration purposes only | Source: Getty Images
The house looked spacious, with an unmistakable retro charm and an expansive lawn stretched out in front of it.
"I wonder how much money it would take to buy that palatial villa. It must be worth millions."
"I don't know, Kyle. You tell me. After all, that villa is yours," Linda said with a teasing smile.
Kyle laughed it off, assuming his grandmother had just made a joke.
"Come on, let's walk there," Linda said, with an air of ease and confidence in her voice.
As they walked along the beautiful Miami coastline, Linda revealed the truth she had been keeping for the last four decades.
"This beautiful house belonged to my favorite aunt, Aunt Marla. I was the only one who cared for her in her final days. When she passed away, I was heartbroken. I thought I had no one left to call family.
"But soon, I learned that she had left me this villa along with other sources of abundant wealth. She made this poor orphan girl a millionaire. She had left me a note with one sentence I never forgot.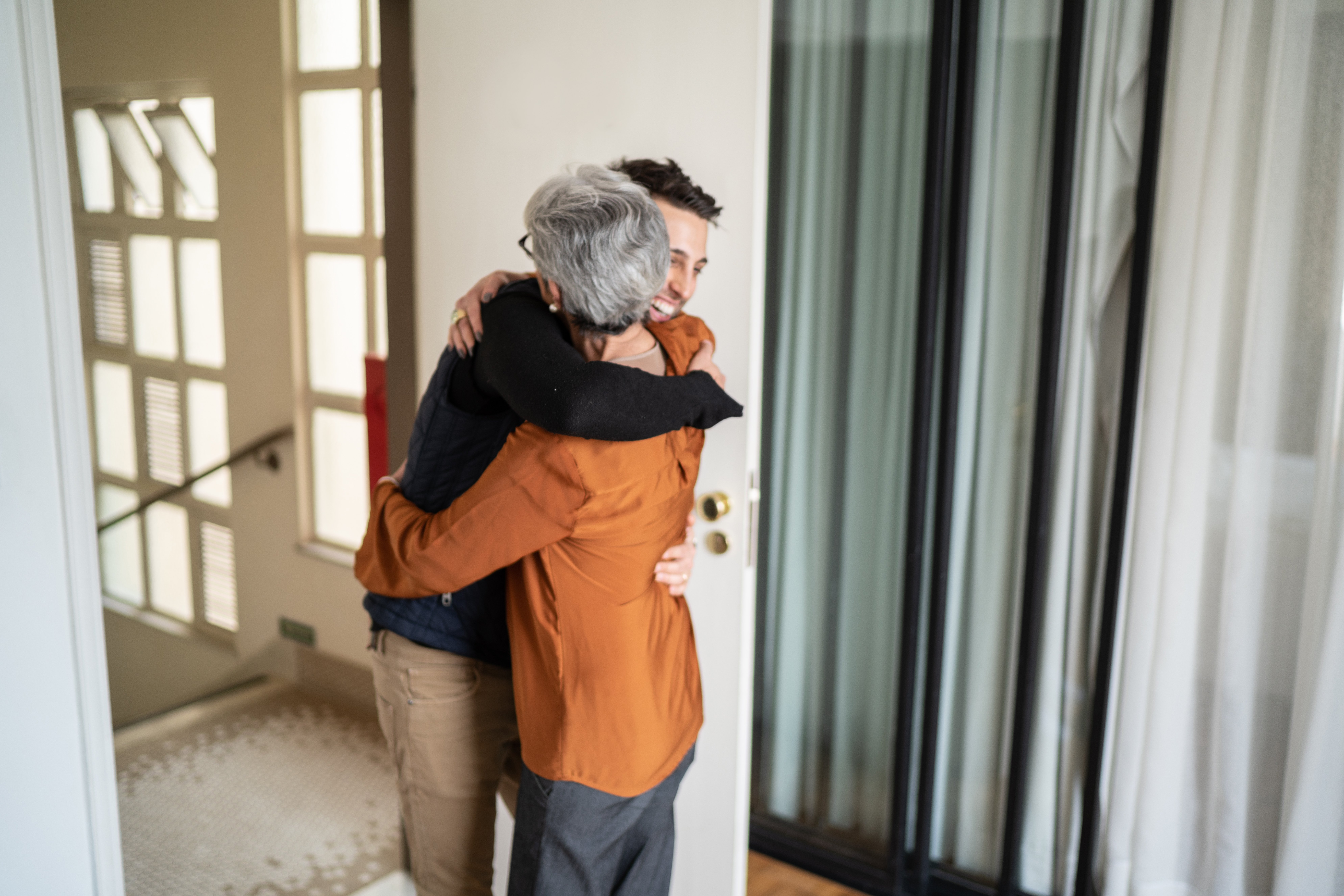 For illustration purposes only | Source: Getty Images
"Someday, when your time comes, make sure you pass this home on to someone who cared for you as selflessly as you cared for me."
"That someone is you," Linda said, kissing her teary-eyed grandson on his forehead.
What can we learn from this story?
Don't be too quick to judge what you don't fully understand. While Jason, his wife, and Peter assumed that she was using Miami as an excuse, only Kyle refused to judge her and respected her wish.
The people who have shaped our lives deserve all the love and kindness we can give. Kyle knew he did not need to understand or agree with his grandmother's wish to fulfill it and bring her happiness.
Share this story with your friends. It might brighten their day and inspire them.
If you enjoyed this story, you might like this one about an old woman who is abandoned by her family in a nursing home until she inherits an astonishingly large fortune.
This piece is inspired by stories from the everyday lives of our readers and written by a professional writer. Any resemblance to actual names or locations is purely coincidental. All images are for illustration purposes only. Share your story with us; maybe it will change someone's life. If you would like to share your story, please send it to info@amomama.com.
Please fill in your e-mail so we can share with you our top stories!