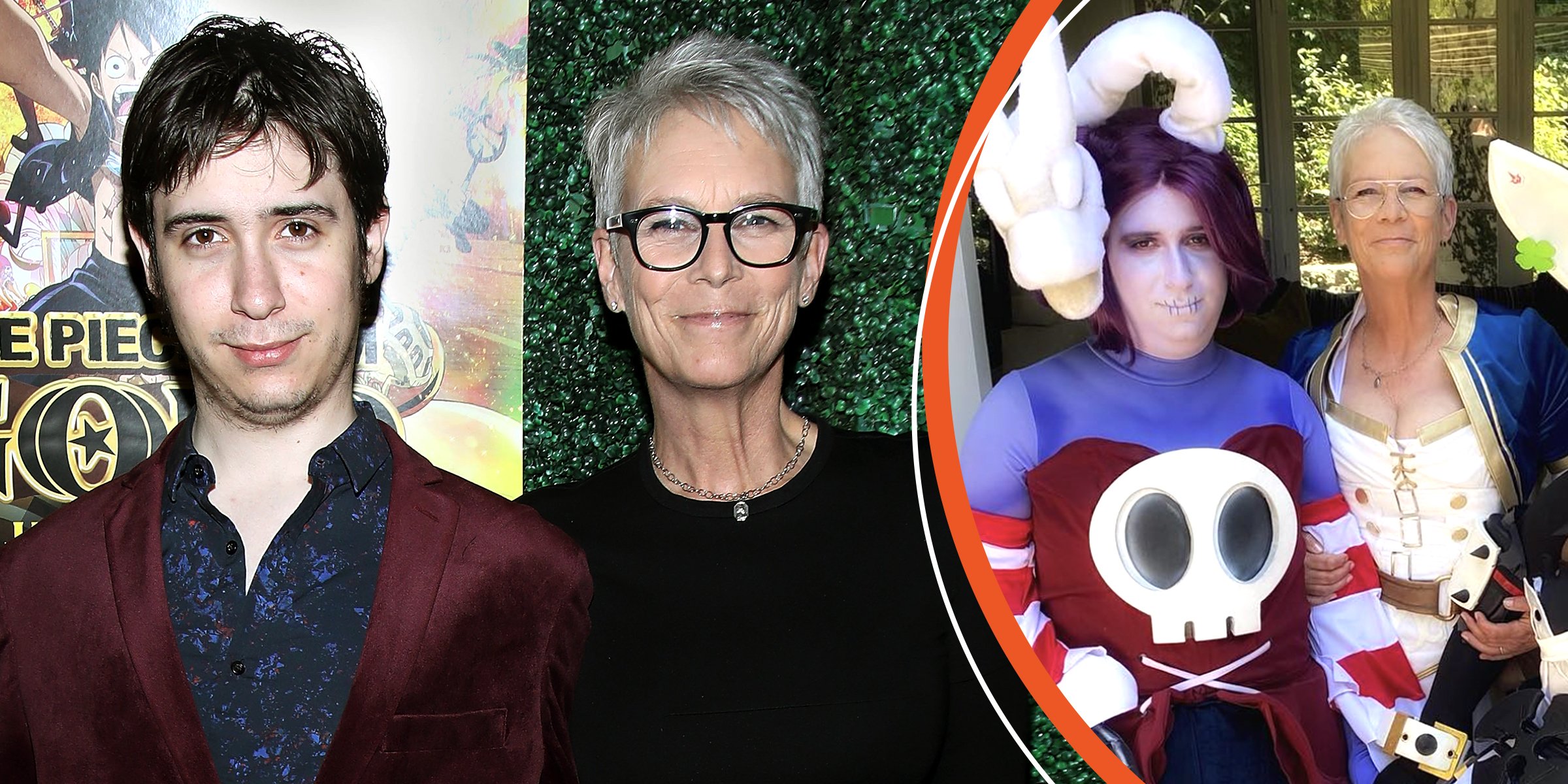 Getty images - Instagram/Jamie Lee Curtis
Jamie Lee Curtis Had No Idea Daughter Was Trans — Star Officiated Cosplay Wedding Where She Married a Woman

For years, award-winning actress Jamie Lee Curtis did not know her youngest child was trans. When she finally learned of it, she was supportive and even officiated her daughter's wedding, held in the backyard of their Los Angeles home.
"Perfect" actress Jamie Lee Curtis always wanted kids. For several years after marrying her husband, comedy director Christopher Guest, the two tried to have their own but struggled intensely with infertility issues.
Eventually, when all efforts proved futile, the actress and her husband decided to go the adoption route. The "True Lies" actress revealed that adoption was the only way they could be a family, as a family never felt complete until a child was involved.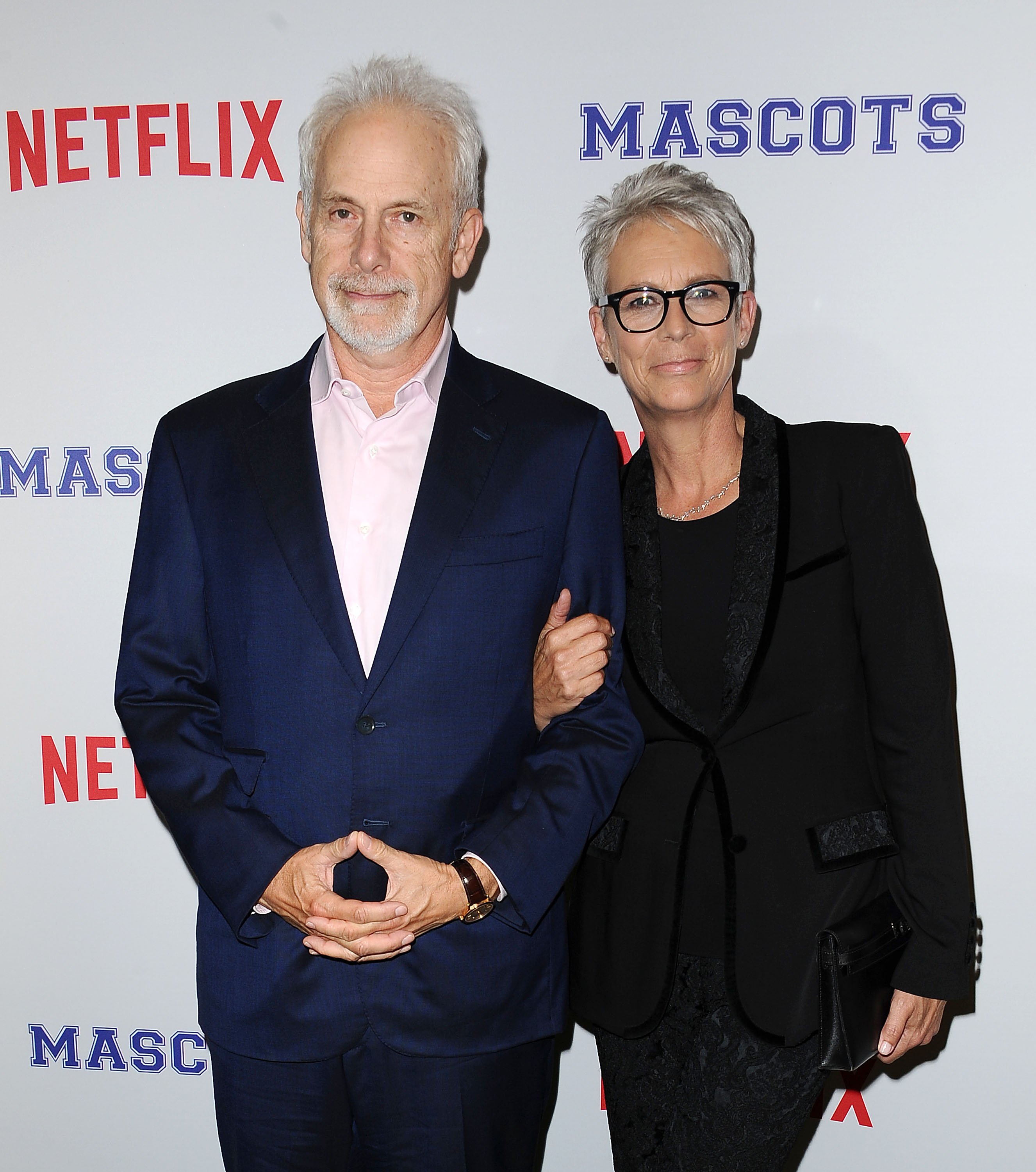 Director Christopher Guest and actress Jamie Lee Curtis attend a screening of "Mascots" at Linwood Dunn Theater on October 5, 2016 in Los Angeles, California | Source: Getty Images
Curtis and Guest had only been married for two years when they welcomed the little girl home in an open adoption. They took her home soon after her birth in 1986.
And while the couple had "sought" to adopt Annie, welcoming their second baby Ruby (then Thomas), was not as planned. Curtis disclosed that a set of circumstances surrounding the birth resulted in Ruby's adoption.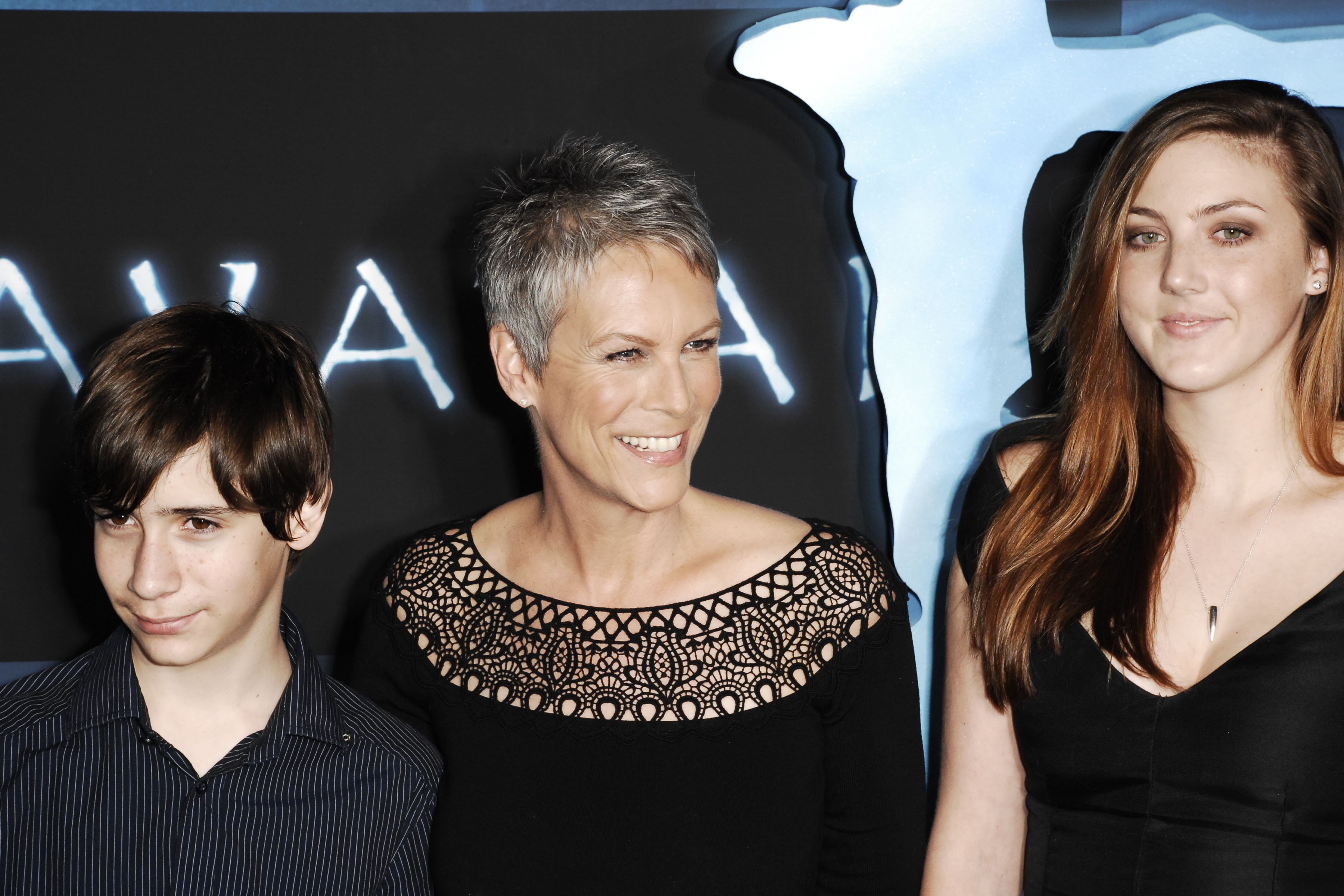 Thomas Guest, Jamie Lee Curtis and Annie Guest attend The Los Angeles Premiere of AVATAR at Grauman's Chinese Theatre on December 16, 2009 in Hollywood, California | Source: Getty Images
Curtis participated in the birth ceremony, cut the umbilical cord, and was the first person to hold Ruby. She shared the experience saying:
"I thought, I have very thoroughly lived a life. The birth of my [daughter] changed me."
With her two children, she finally felt that her family was complete. However, she'd never been prepared to face the shock of her daughter coming out as trans.
RUBY COMES OUT AS TRANS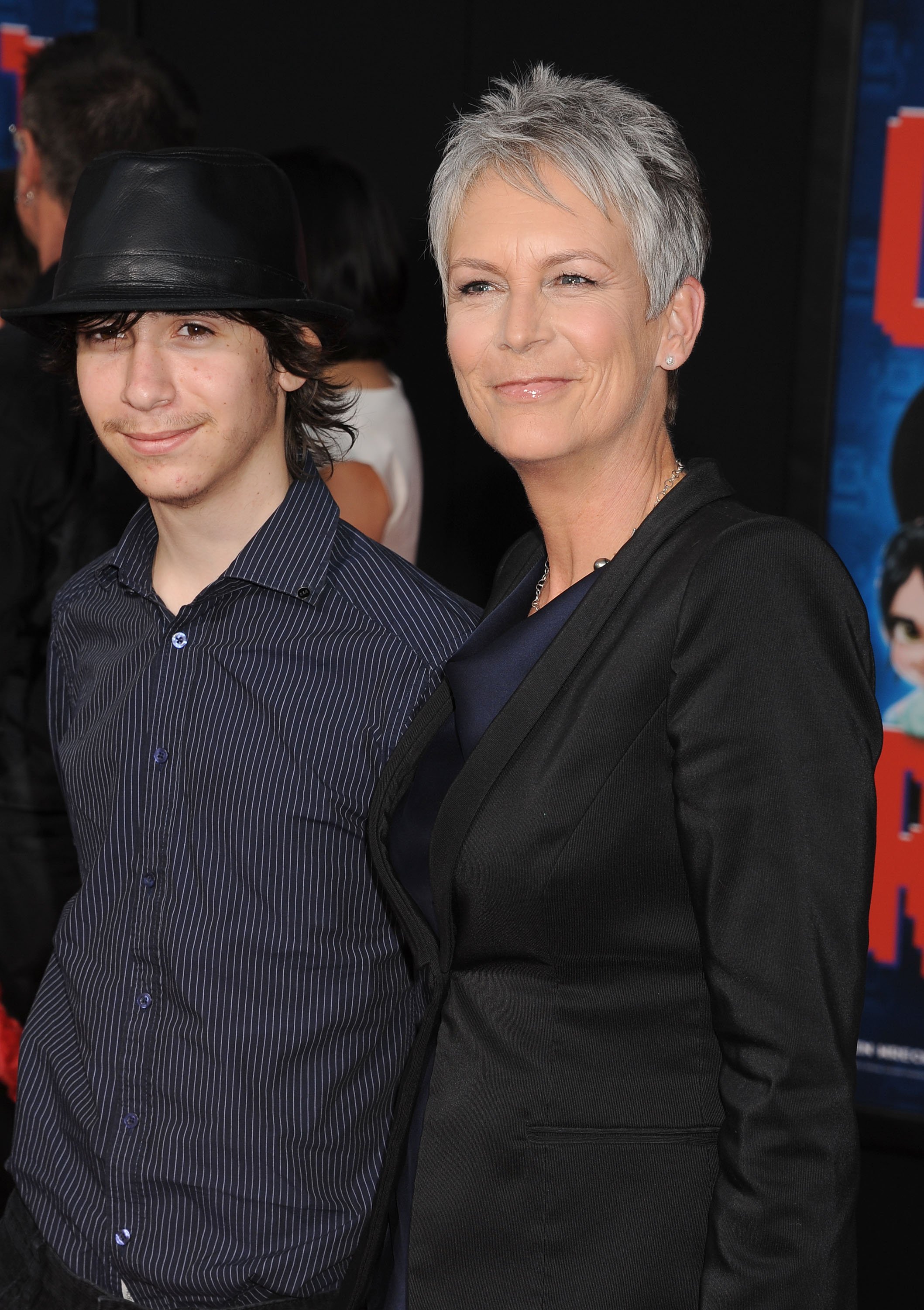 Jamie Lee Curtis and Thomas Guest arrive at the Los Angeles premiere of 'Wreck-It Ralph' at the El Capitan Theatre on October 29, 2012 in Hollywood, California. | Source: Getty Images
Named Tom after birth, Ruby started struggling with her gender identity at 16 when a friend asked her what gender she was. Even though she answered by saying she was male, the thought stayed with her for a long time.
She'd always felt different, but after a horrible therapy experience, she decided not to come out. Seven years later, she told her girlfriend she was probably trans, and the girlfriend assured her she would love her no matter what.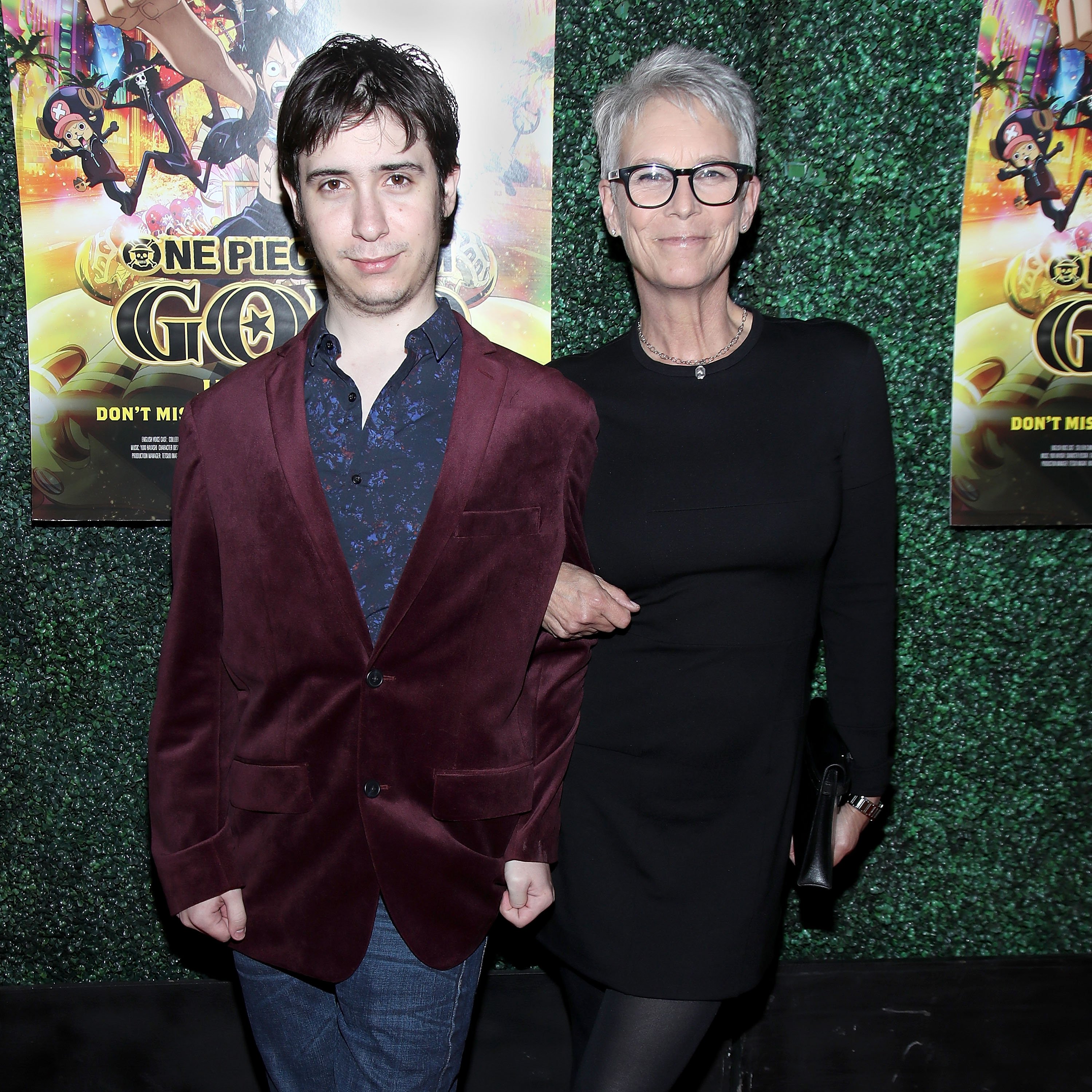 Thomas Guest (L) and Jamie Lee Curtis attend Funimation Films Presents 'One Piece Film: Gold' Theatrical Premiere on January 5, 2017 in West Hollywood, California. | Source: Getty Images
Accepting herself was, however, not as difficult as coming out to her parents. But despite how terrifying it was for Ruby, she knew everything would turn out fine as her parents had been accepting of her all her life. She shared:
"It was scary — just the sheer fact of telling them something about me they didn't know. It was intimidating — but I wasn't worried. They had been so accepting of me my entire life."
In 2020, Ruby sat her parents down in their Los Angeles home, ready to tell her secret, but she couldn't. She walked out of her home, texted her mother, and spilled the beans. She admits there were tears involved.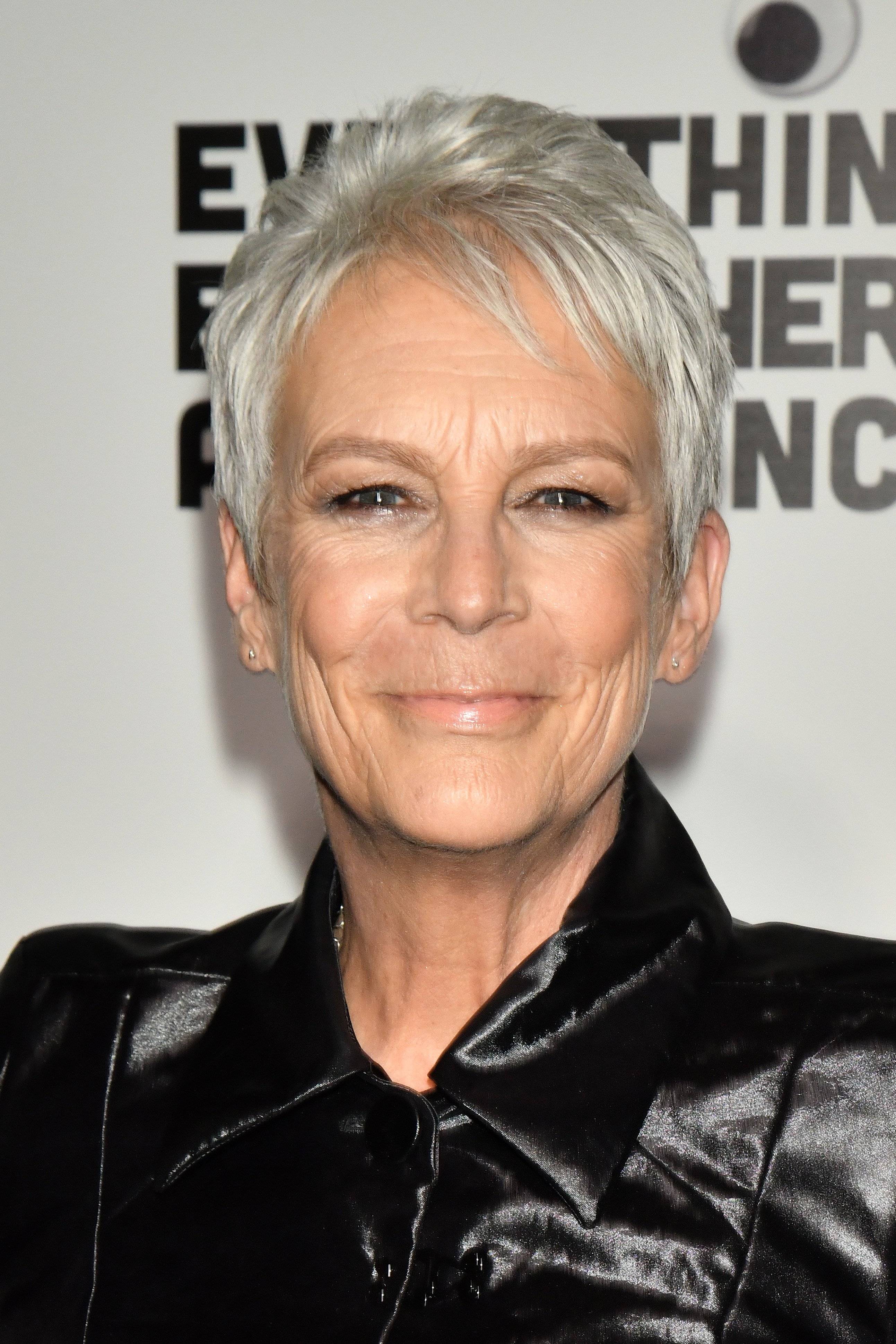 Jamie Lee Curtis arrives at the premiere of 'Everything Everywhere All At Once' at The Theatre at Ace Hotel on March 23, 2022 in Los Angeles, California | Source: Getty Images
While shocked at first, Curtis was accepting of her daughter and strived every day to make things easier for her. She's been learning new terminologies and words and has become more mindful of the things she says and how she says them. However, she admits that she sometimes still messes up.
When it comes to a child's sexuality, there is often the notion that "a mother knows." But Curtis admits she had no idea her daughter was trans. She recalls Ruby having a boyfriend at some point and even using the word bi, but she also recognized that gender identity and sexual orientation were separate things.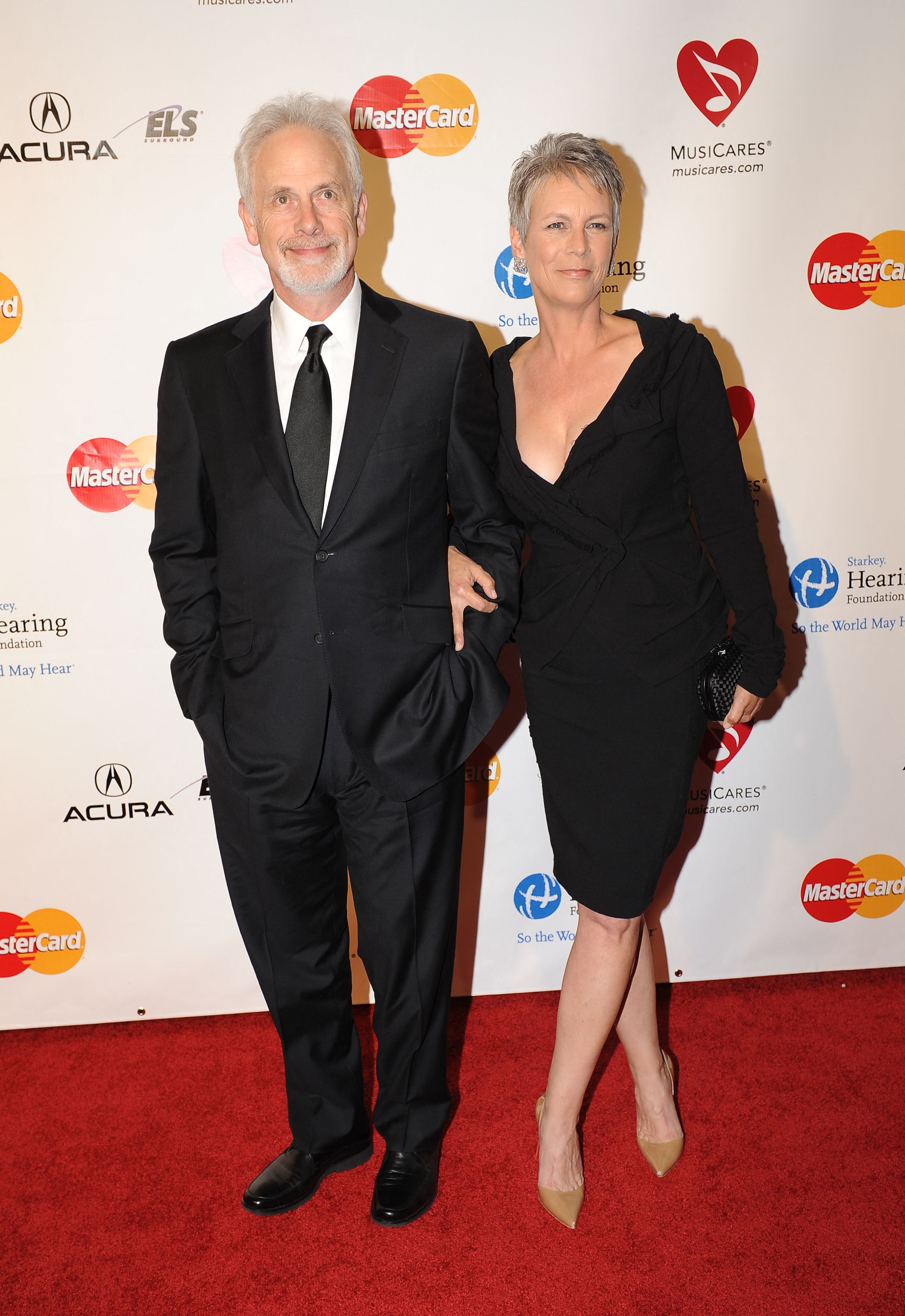 Christopher Guest and Jamie Lee Curtis attend the 2011 MusiCares Person of the Year at Los Angeles Convention Center on February 11, 2011 in Los Angeles, California. | Source: Getty Images
The "Forever Young" actress also remembers Ruby playing female avatars in video games before her transition, but overall she had no idea that her daughter struggled with gender identity. She would confess:
"When you ask, 'Did you have an inkling that Ruby was trans?' I would say no. But when I replayed Ruby's life, I went, 'Hmm, that, that, those, hmm.'"
While Curtis has accepted Ruby wholeheartedly, she says she and her husband still struggle with the appropriate pronouns. Luckily, Ruby understands and does not get mad at them for that, instead treating it as a learning curve. Despite the mess-ups and slips, Curtis has remained supportive of her daughter.
RUBY WEDS HER PARTNER
After her 2021 engagement with her partner, Kynthia, Ruby was thrilled about her May 2022 cosplay wedding. Curtis was equally excited for her daughter's big day and announced that she would be donning her cosplay attire, which she ordered from Etsy, as she officiated the wedding.
Speaking to Jimmy Kimmel, Curtis also revealed that the wedding would be held in her backyard, where they had her older daughter, Annie's wedding three years earlier. She shared that they would have a picnic, adding:
"Both my children will have been married in my backyard, which brings me to tears."
On the big day — May 29, 2022 — Ruby exchanged vows with her partner Kynthia, dressed in cosplay costumes. Ruby cosplayed Squigly from the mobile game "Skullgirls" while Kynthia cosplayed Elphelt Valentine from "Guilty Gear."
Curtis, clad in the garb of "World of Warcraft"'s Jaina Proudmoore, posted beautiful photos of the festivity on her Instagram, captioning one of the photos with the words: "WIFE IS SWEET!" alongside the names Ruby and Kynthia and the date of the wedding.
In another photo showing the newlyweds hugging, Curtis wrote: "YES, THEY DO AND DID! MARRIED!" While in a third, the legendary scream queen posed amid rainbow decorations with a huge butcher knife in her hand and wrote: "YOU CAN'T MAKE THIS UP!"
Curtis joked that the knife used to cut the tiramisu wedding cake was the only thing left over from the beautiful ceremony after everything else was taken away.
Ruby, a passionate gamer and video editor for a youtube personality, also introduced her girlfriend to competitive gaming in 2019 and got her a jersey to celebrate. In addition to gaming, Ruby also uses her platform to give back to charity and help out the LGBTQ community.
She noted that her Twitter name Charity Goblin is because she sends donations and income from her streams to LGBTQ charities. She also stated that she uses her money to help other Vtubers and streamers get their footing in the gaming world.
Please fill in your e-mail so we can share with you our top stories!