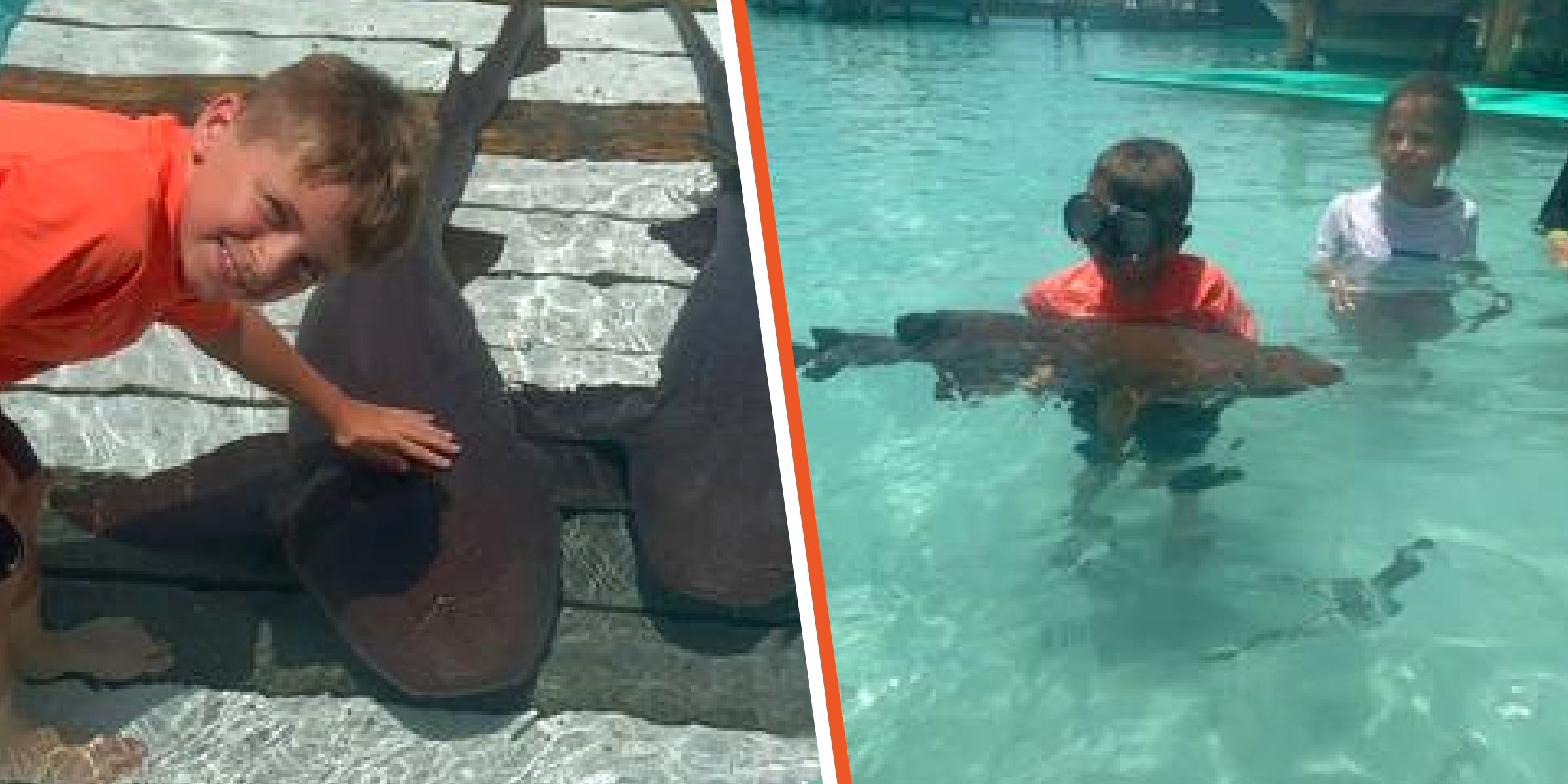 Facebook.com/FoxNews
'Don't Let Me Die Dad': 8-Year-Old Boy Is Attacked by 3 Sharks on Family Holiday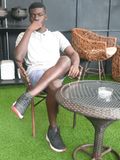 "The sharks are safe." That's what tour guides at Compass Cay harbor told Michael Downer. However, in the end, three of those sharks ganged up to attack his eight-year-old boy, leaving him livid.
It was a long-awaited summer holiday for the Downer family, and Michael Downer had flown with his three kids, Emily,12, Lily, nine, and Finley, eight, to the Bahamas. Neither he nor their mother, his ex-wife, thought something tragic would ever happen.
Their island tour included a $242.48 (£200)-per-person excursion to the protected harbor Compass Cay, which involved supervised swims with a variety of animals, including iguanas, pigs, and nurse sharks.
The family outing was all supposed to be safe, and the guides encouraged getting in the water with the animals.
According to Michael, the tour guide even made jovial threats to bar those who did not take a picture with the sharks from getting back on the tour boat. They were unaware of the disaster brewing, and it unfolded in rapid succession.
IT WAS SUPPOSED TO BE A DREAM COME TRUE
Given how much the tour guides were vouching for the sharks, Michael and his kids believed it had to be safe. Michael said:
"The guide said not to be scared and they wouldn't bite, their teeth were so small, and to be more afraid of the pigs!"
The water was also very clear and clean, making it less threatening. At the very least, one would see danger coming quickly. Michael got in with his kids, and they got to swim with the nurse sharks and also take pictures.
Other families with their kids were also doing the same, and all seemed to be well for some time. A local girl filming a TV show stated that it must be a dream come true for the kids who got to swim with a creature as cool as a shark.
Around that same time, a boat for their tour company malfunctioned, and the captain and tour guide remained with it, waiting for it to be restored. In the meantime, the tourists were transported with another boat for lunch at Staniel Cay, which is where Finley, one of Michael's kids, was attacked.
Micheal and his kids had been waiting to order their lunch, but at some point, they opted to have more fun, so they joined others in the water, where many harmless sharks were swimming.
Nobody thought much about the nearby locals tossing food scraps, including lobster remains, toward those in the water. They were only doing it to get the sharks to go near the kids, but they didn't expect it to turn into a feeding frenzy.
A SCENE OUT OF "JAWS"
The sharks quickly devoured the food, but rather than return to normal; they turned their primal desire toward those in the water. Within moments, an alarm rose from those in the water, and people scrambled to get out of the water.
Michael heard the screaming, and when he arrived on the scene, he saw some sharks circling two of his kids, Finley and Lilly, with tails thrashing. The kids tried to beat off the sharks with their hands, but three sank their small teeth into Finley's legs.
The stunned boy reacted by scrambling into his sister's arms, and she eventually pulled him by the arms out of the water. Michael said:
"It was like a scene straight out of Jaws."
THE AFTERMATH
Finley was bitten by three of the sharks that had been reportedly safe, and even though he did not lose his life, the experience could have easily been fatal.
According to the doting father, Finley had been in a lot of pain and gripped his hand while begging that he wanted to live. He said:
"Don't let me die, dad; I don't want to die."
Michael kept reassuring him even though he almost passed out from the damage from the shark bites. According to Michael, there was a lot of blood.
He believes Finley only survived the attack because he got medical first aid from one of the other tourists who happened to be a nurse.
Thanks to her quick thinking, they were able to staunch the blood loss, after which he had to shell out $2423.87 (£2,000) for a private flight to Nassau, where Finley was operated on for three hours.
It went well, and Finley is back home in Kettering, Northants. But unfortunately, he is currently restricted to a wheelchair and is expected to have permanent scars to show for it.
Michael is incensed because the tour guides had encouraged them to swim with the sharks, but the tour operator has said that the unfortunate incident happened because the family went guide-less into the part of the river that was not supposed to be utilized on its tour.
Speaking about the incident, later on, Michael stated that Finley would be able to use his legs in a few months and would have an interesting story to tell his friends, who probably wouldn't believe him. At least not until they see the scars.
Please fill in your e-mail so we can share with you our top stories!
The information in this article is not intended or implied to be a substitute for professional medical advice, diagnosis or treatment. All content, including text, and images contained on news.AmoMama.com, or available through news.AmoMama.com is for general information purposes only. news.AmoMama.com does not take responsibility for any action taken as a result of reading this article. Before undertaking any course of treatment please consult with your healthcare provider.