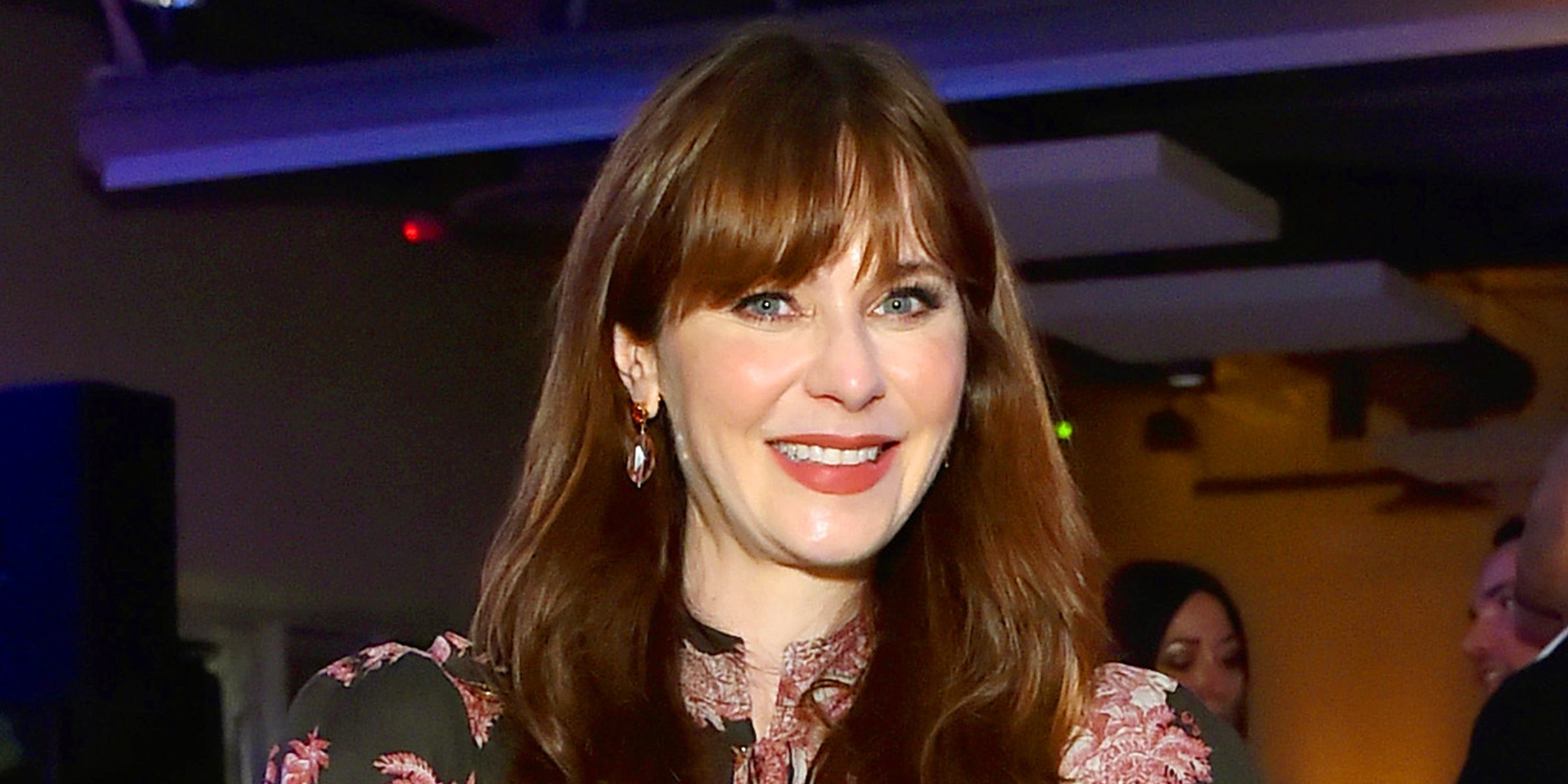 Getty Images
The Meaning behind Zooey Deschanel's Daughter Elsie Otter Pechenik's Name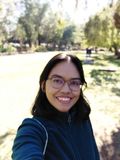 Elsie Otter Pechinik, Zooey Deschanel's daughter, is as charming as her name suggests. Fans have wondered about the meaning of the young girl's unusual name, and Zooey explains why she chose that name for her daughter.
Elsie Otter Pechenik is the adorable daughter of actress and musician Zooey Deschanel, whom she shares with her ex-husband, film producer Jacob Pechenik. The former pair welcomed the little girl in July 2015. Zooey is now dating TV star, Jonathan Scott.
The ex-couples made it their mission to safeguard their daughter's identity. Although they both post photos of Elsie on social media, they conceal the girl's face. They will stick to this rule until their daughter is old enough to make her own decisions.
WHAT IS THE STORY BEHIND ELSIE OTTER'S NAME?
The unique name of Zooey's daughter has long piqued the public's interest. She did not publicly reveal her daughter's name until three months after she was born. She said in a previous interview that her daughter's first name was "Elsie."
As for her daughter's second name, the "New Girl" actress hesitated for a brief period to reveal it, and then Jacob finished her sentence by saying, "Otter," referring to the adorable marine mammal.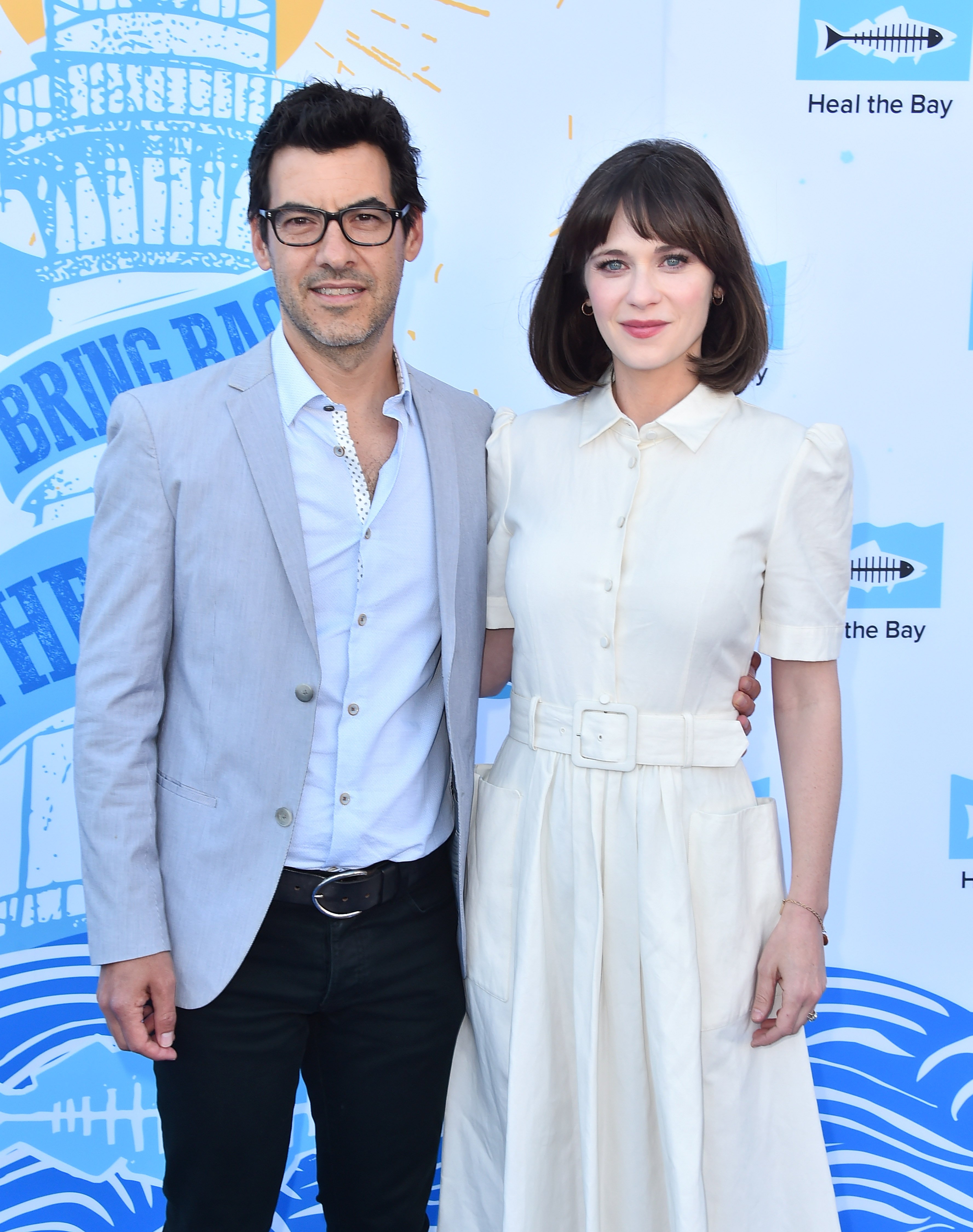 Jacob Pechenik and actress Zooey Deschanel attend the 2018 Heal The Bay's Bring Back The Beach Awards Gala on May 17, 2018 in Santa Monica, California. | Source: Getty Images
In an interview with "Today," Zooey explained that she and Jacob adored the name Elsie, and since they loved otters because they were wonderful creatures, they added the marine creature's name to it. She joked:
"I love otters, [and] she better love otters... "
The "(500) Days of Summer" actress also said that otters are intelligent and sweet and do cute things like hold hands when they sleep. Additionally, she playfully quipped that her daughter would appreciate these creatures someday.
Elsie is not Zooey's only child. The little girl has a younger brother who has an unusual name combination.
ELSIE'S FIRST WORDS WERE ADORABLY FUNNY
Elsie, like her name, displayed a cute personality even when she was only a year old. Zooey revealed in a 2016 interview with Jimmy Kimmel that her daughter's first words were neither motherly nor fatherly endearments.
Zooey said Elsie's first word was "cheese," which was also the little girl's favorite food. She said her ex-husband was the one who taught their daughter how to say the word. Elsie picked up words like "bubble" and "mom" gradually.
ELSIE DEVELOPED HER FASHION STYLE
Every year, Elsie becomes cuter, her sense of style improves, and she seems to follow her mother's fashion preferences. Zooey noted that her vivacious daughter recognizes what she loves and hates about clothes.
Elsie would notify Zooey in a calm and gentle tone when she discovered numerous outfits she loved. However, her tone shifts to a serious expression regarding other clothing that she does not like.
Amused, Zooey said that Elsie likes putting together outfits and even has opinions about what she should wear on certain days. According to the actress, her daughter hates wearing jackets and sweaters.
ELSIE CARES FOR THE ENVIRONMENT
Elsie has shown her concern for the environment at such an early age. Zooey's now-boyfriend, Canadian TV personality Jonathan Scott, was impressed by the little girl's initiative. She wrote a letter outlining her cause.
According to Jonathan, the environmental-conscious girl's letter to a senator was the "sweetest thing" she had ever done. In her letter, Elsie shared her concerns about waste.
Meanwhile, Zooey also highlighted how they instilled an awareness of her surroundings in Elsie. She noted that her daughter has been long concerned about the environment since she was five.
ELSIE HAS A BROTHER
Elsie is not Zooey's only child. The little girl has a younger brother who has an unusual name combination. Charlie Wolf Pechenik, her brother, was born in May 2017.
Little is known about Charlie, but the mere mention of his name generated quite a commotion. In 2019, "The Hills" actress Lauren Conrad named her son Charlie Wolf.
Conrad was later accused of copying the name of Zooey's youngest son. Zooey eventually dismissed the occurrence as a coincidence and dismissed it as such.
Please fill in your e-mail so we can share with you our top stories!