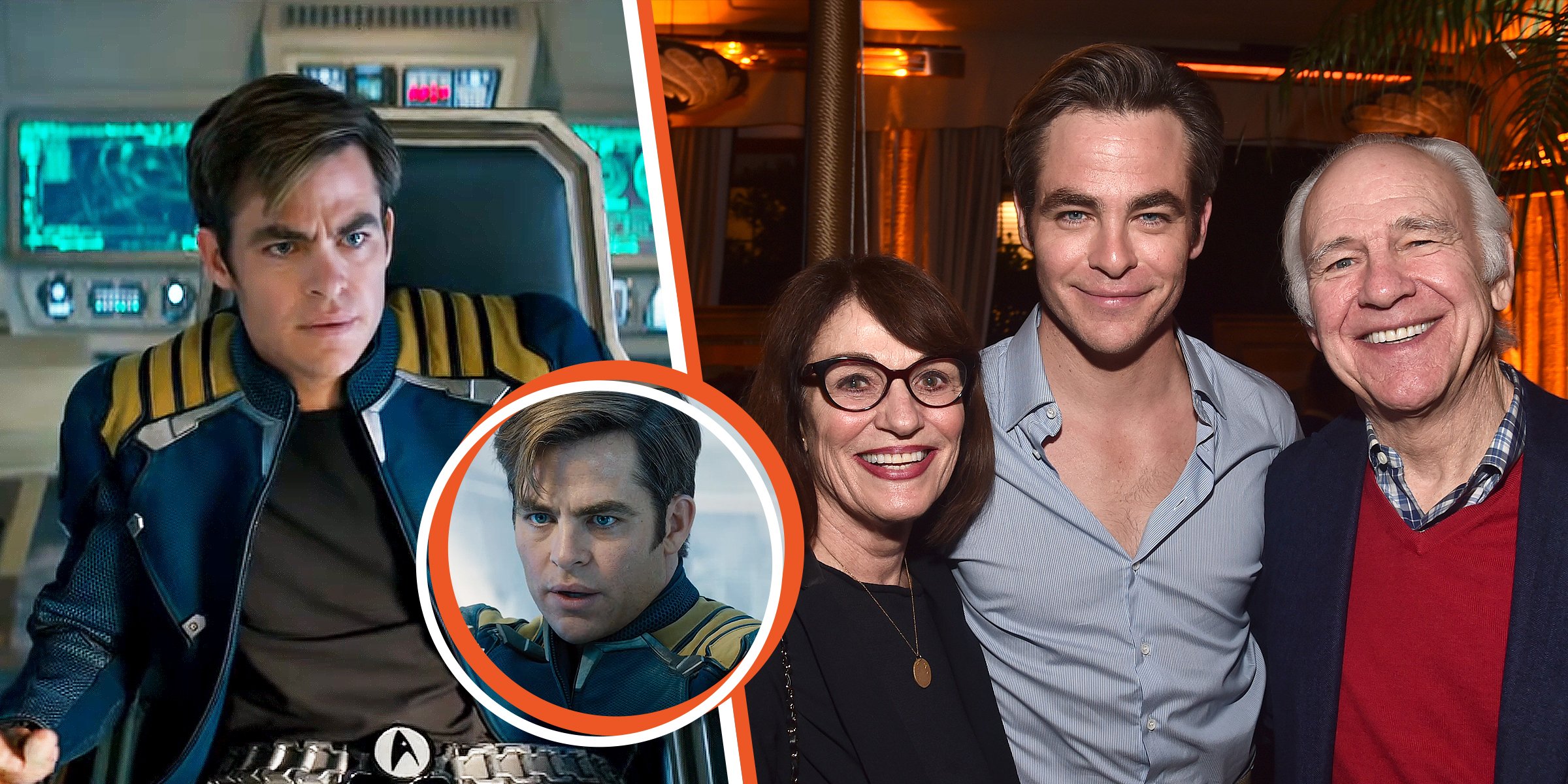 Getty Images - YouTube/Paramount Pictures International - YouTube/YouTube Movies
Chris Pine's Parents Played TV Couple & Have Long Marriage — His Personal Life Seemed Complete at 40

Actor Chris Pine grew up in a loving home, with his actor parents enjoying over five decades of marital bliss. Pine hoped he would find such happiness by the time he hit 40. Luckily, love came sooner than he expected after he fell in love with an actress at 37.
Like many Hollywood stars, "Star Trek" leading man Chris Pine grew up in a family of actors. His father, Robert Pine, played Sgt. Joseph Getraer on the crime drama "CHiPs," in which he appeared in over 400 episodes.
His earlier screen credits include "Run For Your Life," "The Virginian." and "Empire of the Ants." He is also recognized for playing the President's Chief of Staff in "Independence Day" and Bob Caroll Jr in "Being The Ricardos."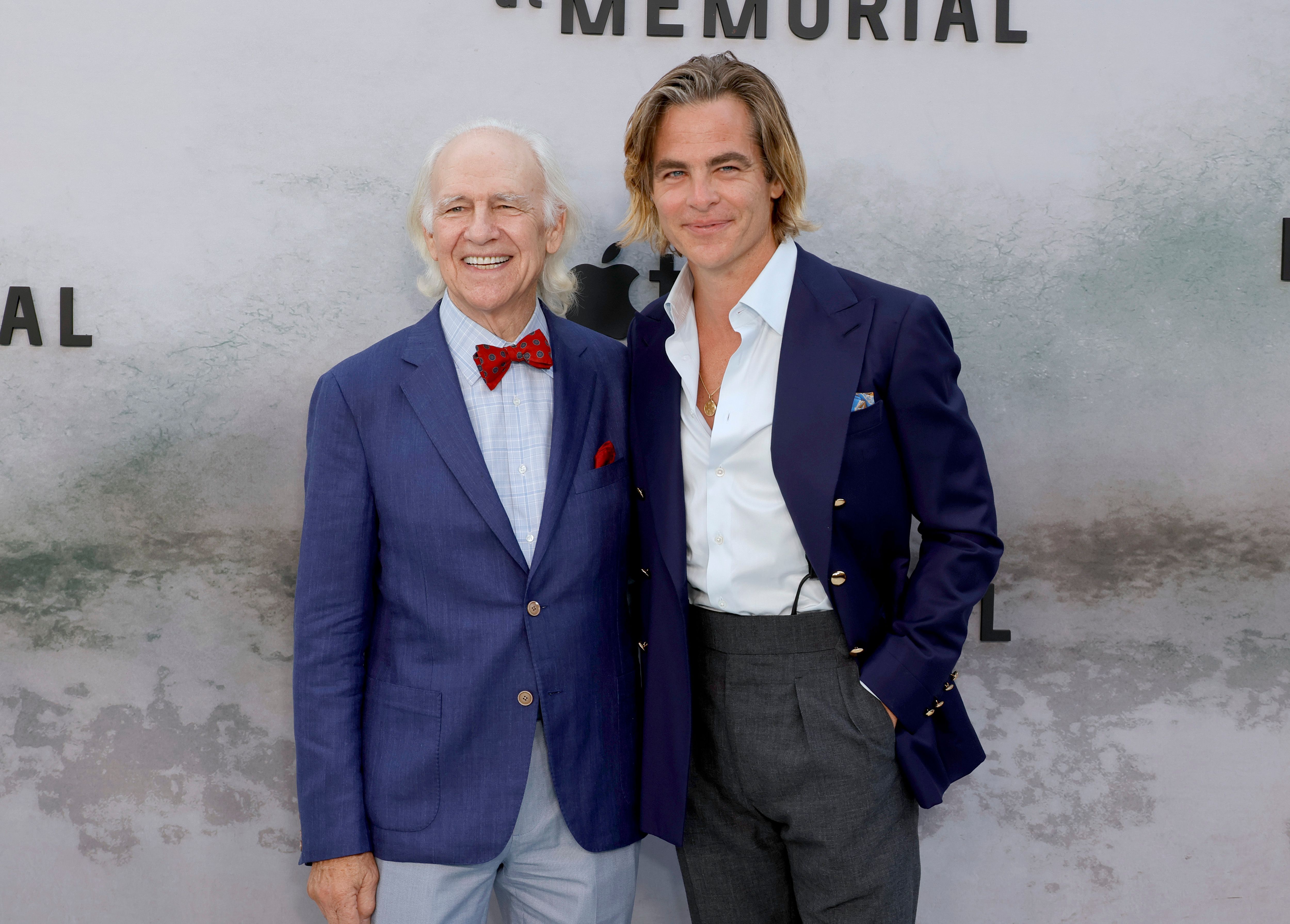 Robert Pine and Chris Pine attend the Apple TV+ limited series "Five Days At Memorial" red carpet event at Directors Guild Of America on August 08, 2022 in Los Angeles, California. | Source: Getty Images
On the other hand, Pine's mother, Gwynne Gilford, has also made a name for herself in the business, starring in some of Hollywood's most desirable roles. Her screen credits include playing Mrs. Winston in "Masters of the Universe."
Besides her other roles in "One Day at a Time," "Gunsmoke," and "The Young Lawyers," she also starred as Betty Getraer, the onscreen wife of Robert's character Sgt. Joseph Getraer in "CHiPs." In real life, Robert and Gilford have been happily married for over five decades and have two children, Pine and Katherine.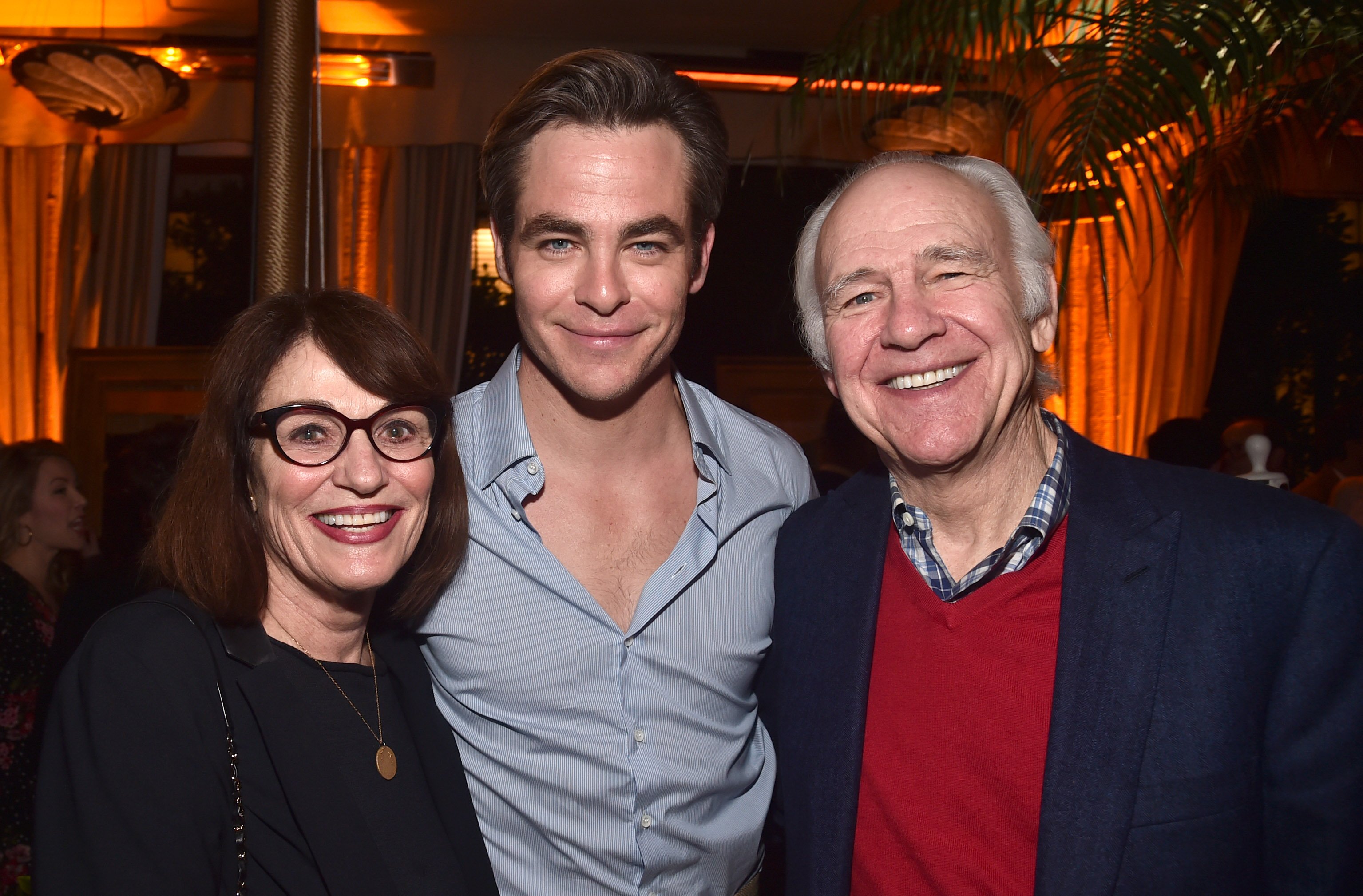 Gwynne Gilford, Chris Pine and Robert Pine attend the after party for the premiere of TNT's "I Am The Night" on January 24, 2019 in Los Angeles, California | Source: Getty Images
Pine recalls how his parents would come home and talk about the ups and downs of the industry, and Pine would take it all in, learning about Hollywood's rosy and not-so-appealing sides. He shared:
"I learned a lot about the rosy times, the dead rosy times, the good times, the bad times, the flush times, the bankrupt times."
Unknown to most, Pine is third-generation Hollywood royalty. His grandmother Anne Gwynne was also an actress and was one of the leading scream queens, recognized for her roles in classics such as "The Black Cat" and "Black Friday." She also remained married to her husband Max M. Gilford for decades until his death in 1964.
PINE'S JOURNEY TO STARDOM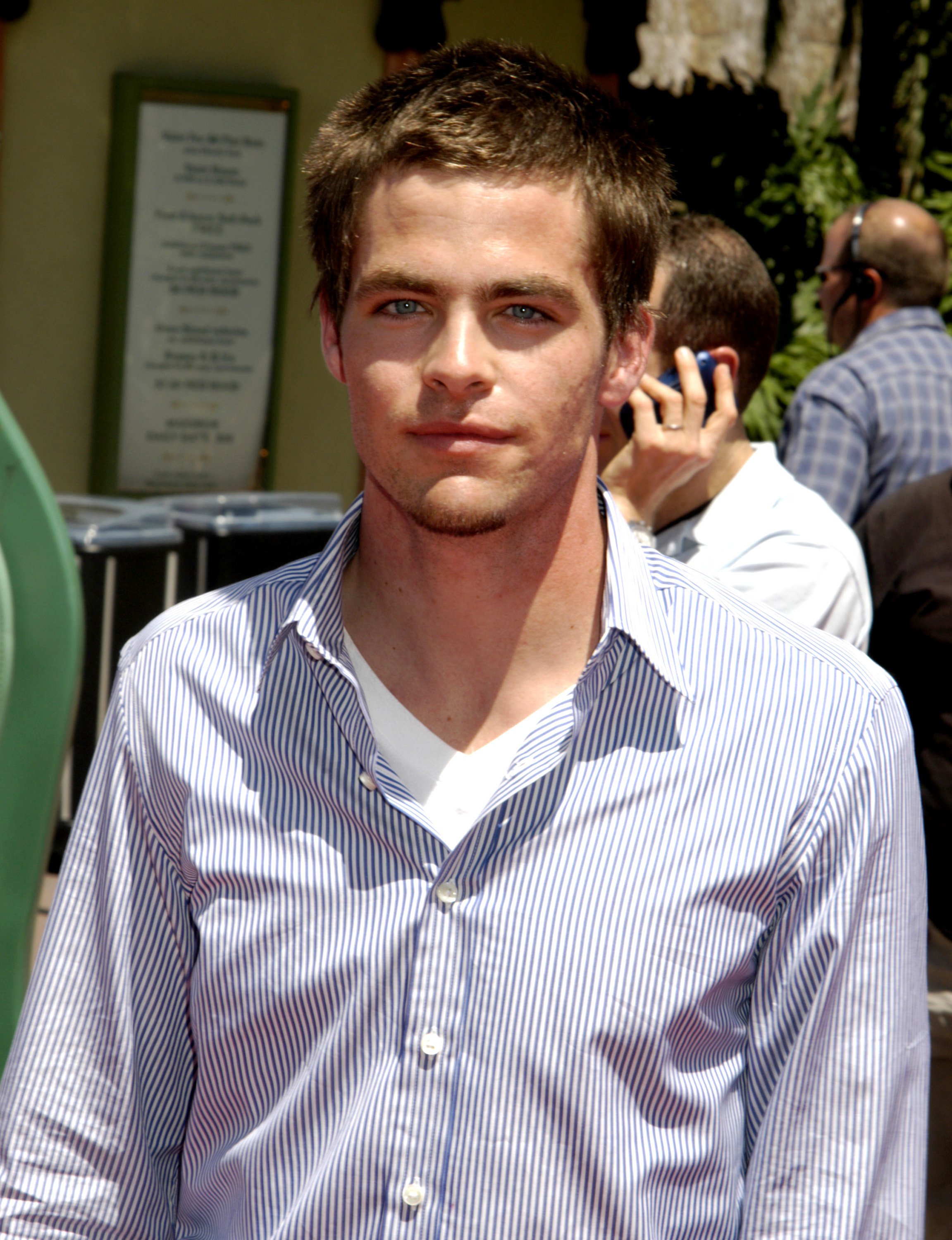 Chris Pine at "The Princess Diaries 2: Royal Engagement" World Premiere in 2004 | Source: Getty Images
Growing up, Pine admits that he was not good at many things but loved reading. Despite a childhood surrounded by actors, Pine was initially never interested in becoming one. He said on Indiwire, as People reports:
"I never had a passion for acting. Acting was something that seemed to pop out of nowhere and then just took over my life."
As a teen, Pine loved sports but also loved to perform. He would sing, dance, and act in school but never considered the arts a long-term career.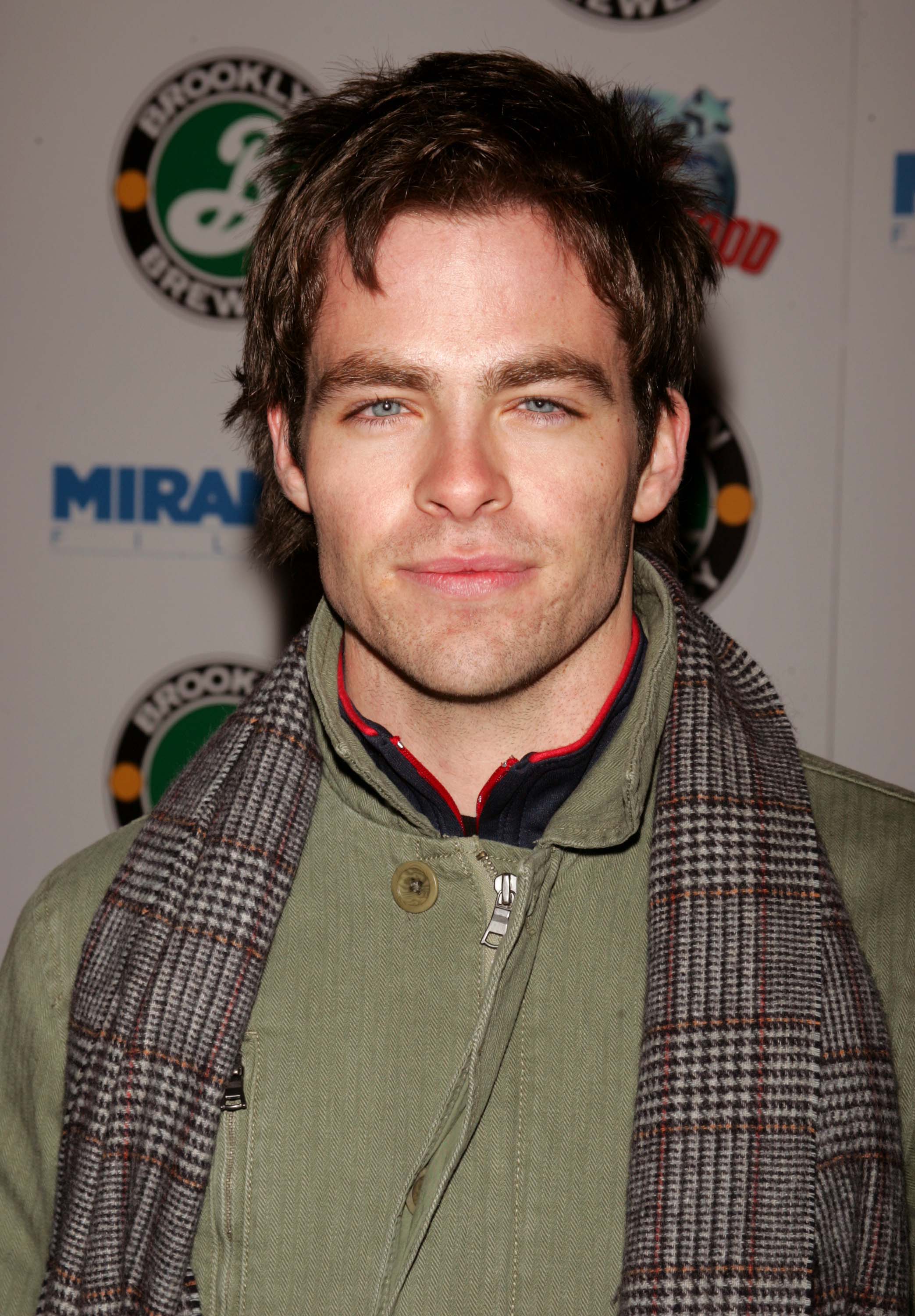 Chris Pine at the "Hostage" New York City Premiere in 2005 | Source: Getty Images
While following in his parent's footsteps has never bothered him, he admits that he had to work extra hard, maybe even harder than actors that did not come from acting backgrounds.
He did not want to ride on his parents' success to become a star in the industry. Luckily, fate was on his side, and he had his screen debut in 2003 when he appeared in an episode of "ER."
A year later, he played Anne Hathaway's love interest in "The Princess Diaries 2" before finding a breakthrough in his role as Captain James T Kirk in the reboot of "Star Trek."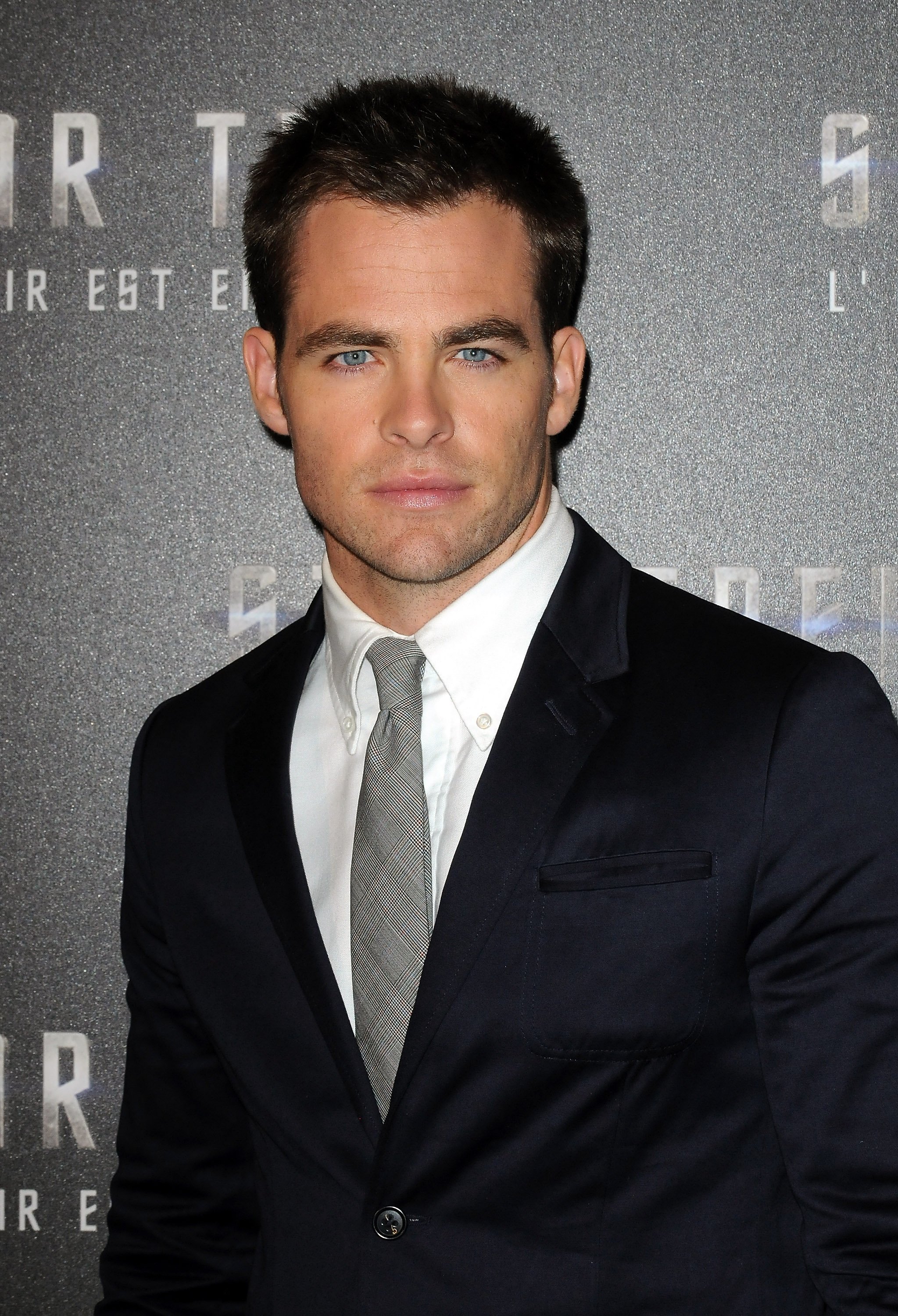 Actor Chris Pine attends a Star Trek press conference at Hotel Park Hyatt on April 14, 2009 in Paris, France. | Source: Getty Images
Since then, he has landed numerous more roles, appearing as Danny Valdessecchi in "Blind Dating," Sam Harper in "People Like Us," Steve Trevor in "Wonder Woman," and Henry Pelham in "All the Old Knives" among many others.
His prowess is, however, not limited to acting. He has also taken up directing. Like acting, Pine did not want to be a director, yet he made his directing debut in the 2022 comedic mystery film "Poolside," where he stars Darren Barrenman.
With nearly 20 years of experience in the industry he has gained fame and recognition from the who's-who in the business. Still, more importantly, his father is incredibly proud and considers his son an incredibly hard worker.
PINE HAS A STRONG DESIRE FOR A FAMILY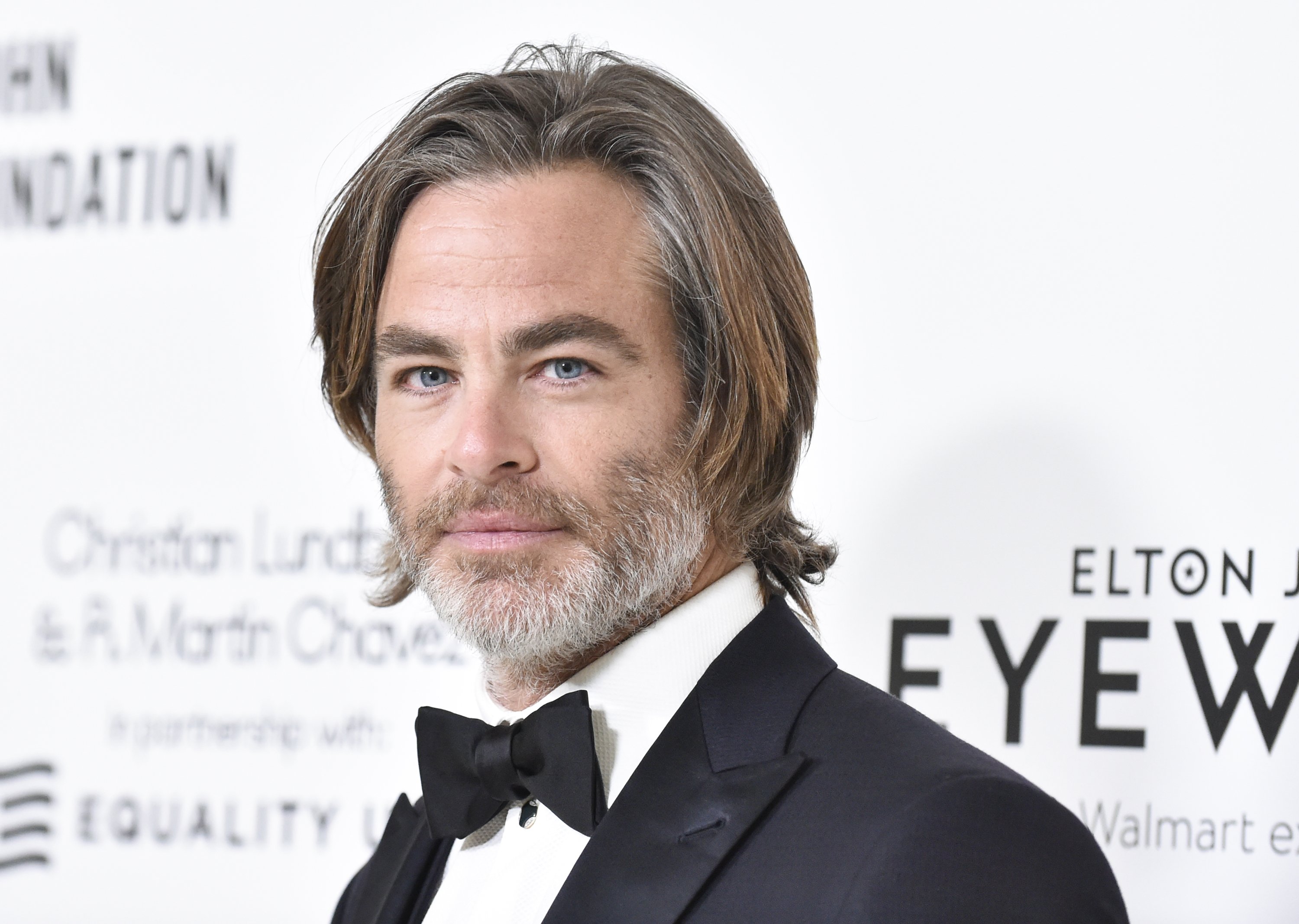 Chris Pine attends Elton John AIDS Foundation's 30th Annual Academy Awards Viewing Party on March 27, 2022, in West Hollywood, California. | Source: Getty Images
Pine has had an illustrious career, and despite his growing fame, he admits he was not much of a party boy in his 20s. If anything, when asked if he was wild, he answered:
"No, I was probably the exact opposite! My delayed pubescence is coming up. I don't feel bad at all."
However, he is known to have dated some of Hollywood's beauties, including reality star Vail Bloom and Icelandic model former Miss Reykjavik Iris Bjork Jóhannesdóttir. Sadly, none of his romances have led to marriage.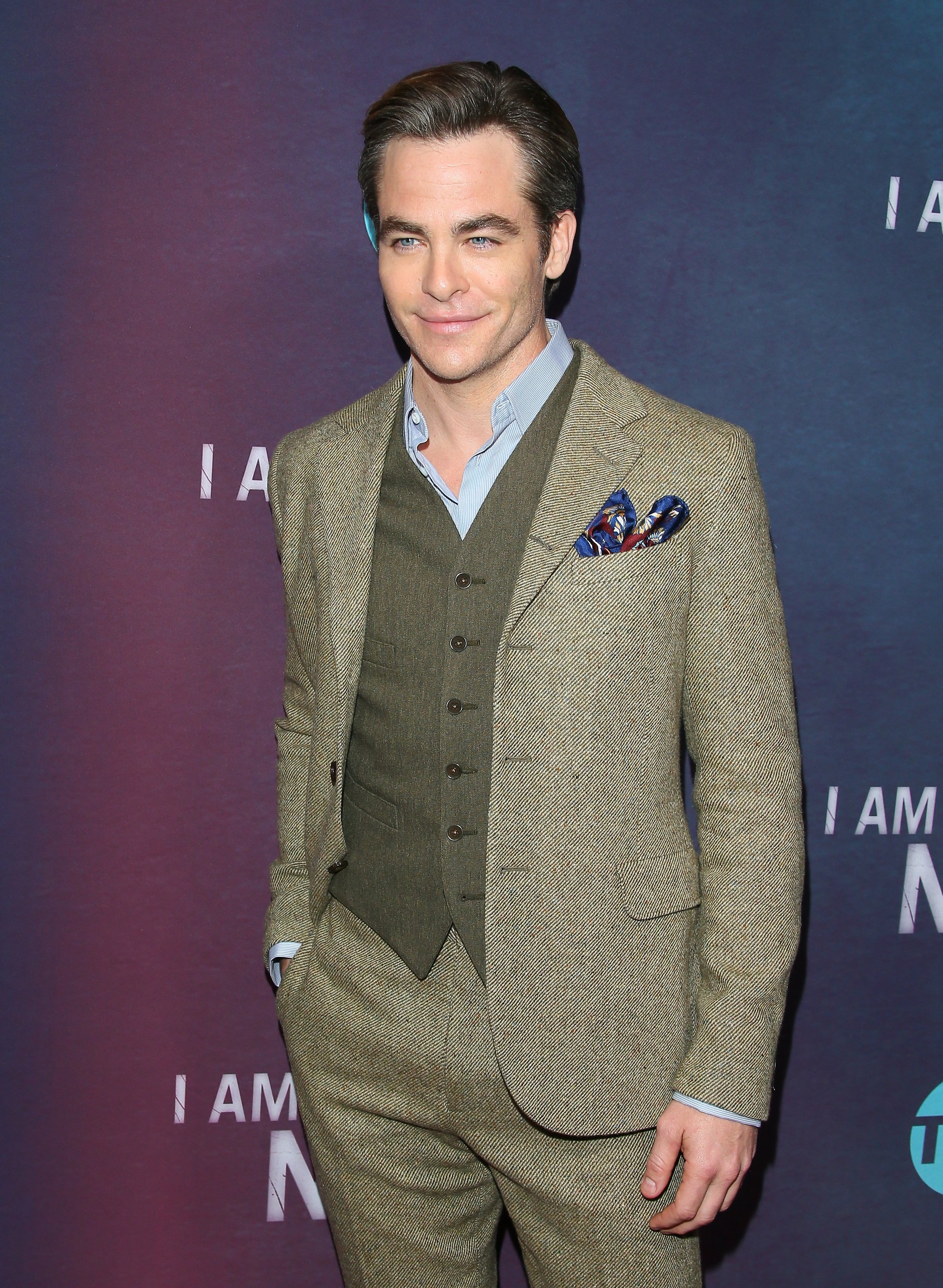 Chris Pine attends the Premiere Of TNT's 'I Am The Night' at Harmony Gold on January 24, 2019 in Los Angeles, California. | Source: Getty Images
When the star turned 35 in 2016, he admitted that he'd one day wish for a family of his own. Asked if he'd one day consider becoming a father, he answered:
"Yeah, sure, I guess at some point. I'm really happy to be working right now, and I get a lot of support and love from my family and friends. So I'm good for now."
Two years after Pine admitted to his desire to meet someone and start a family, the universe construed in his favor when he met "Malignant" actress Annabelle Wallis.
Chris Pine and his girlfriend, Annabelle Wallis are seen on April 21, 2020 in Los Angeles, California | Source: Getty Images
The two first sparked dating rumors after being spotted together at Heathrow Airport in London in March 2018. A month later, they were spotted at a dinner event in Malibu, with a source explaining that they looked "very comfortable together."
Months later, the lovebirds confirmed their relationship after photos of them holding hands on a walk in London emerged. That August, Pine, and Wallis were again spotted vacationing with Pine's parents on a yacht in Italy.
They tried maintaining a low profile during their relationship but were often spotted in Los Angeles or New York. The pair also spent the pandemic quarantine period together.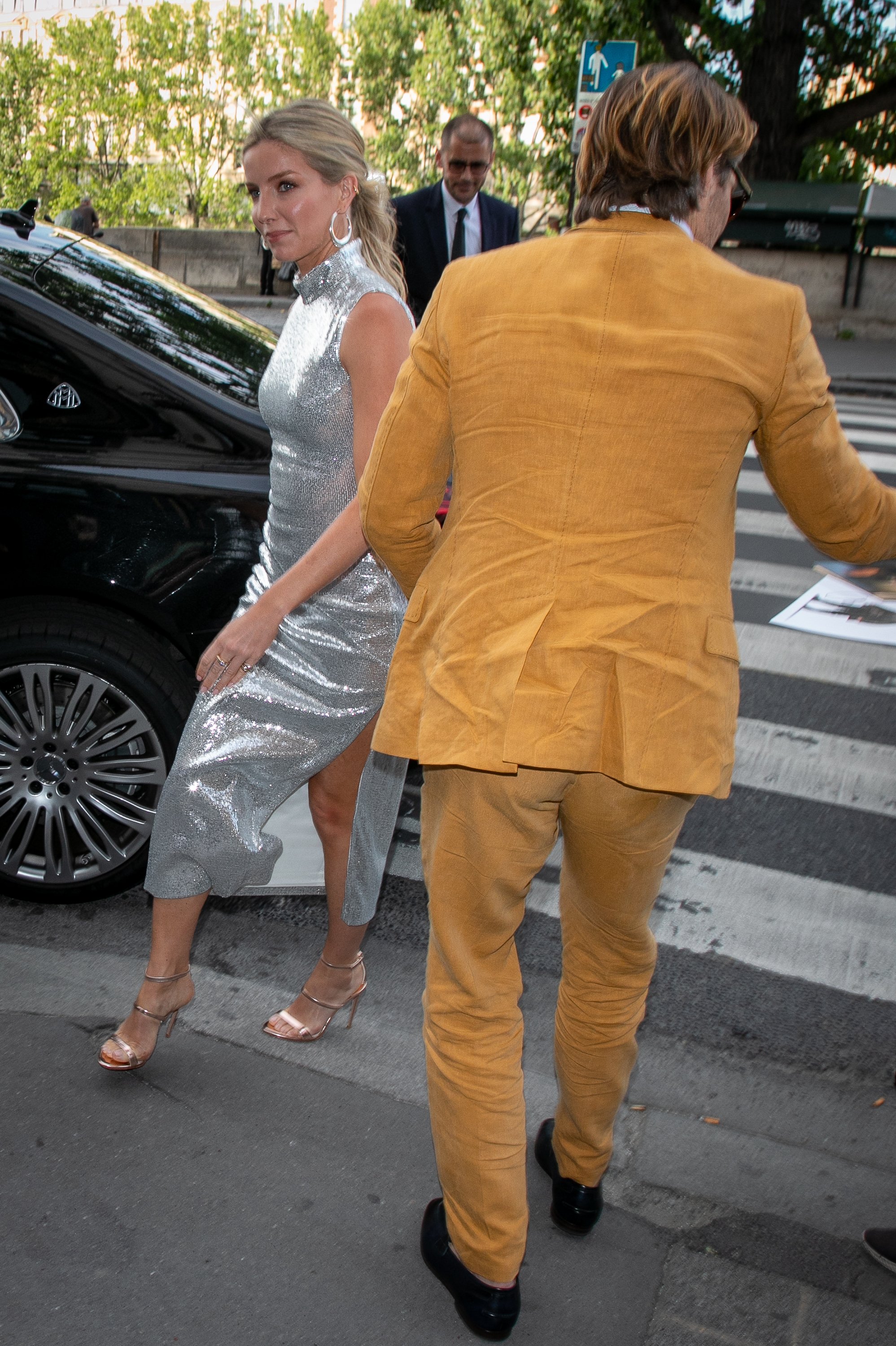 Actors Annabelle Wallis and Chris Pine arrive at 'Laperouse' restaurant on June 28, 2019 in Paris, France. | Source: Getty Images
"The first time in 40 years I haven't been with my family, but I will be with my girlfriend and her family out here… Taking this year as it is, what it is… I'm going to open myself up to new rituals. Everyone is happy and healthy, whether they are in my family, my circle of friends, that's all I can ask for." Pine shared in December 2020.
Sadly, despite the joy his relationship brought him and the prospects of having his family, the relationship ended at the beginning of 2022. It remains unclear what happened between the two lovebirds.
Please fill in your e-mail so we can share with you our top stories!