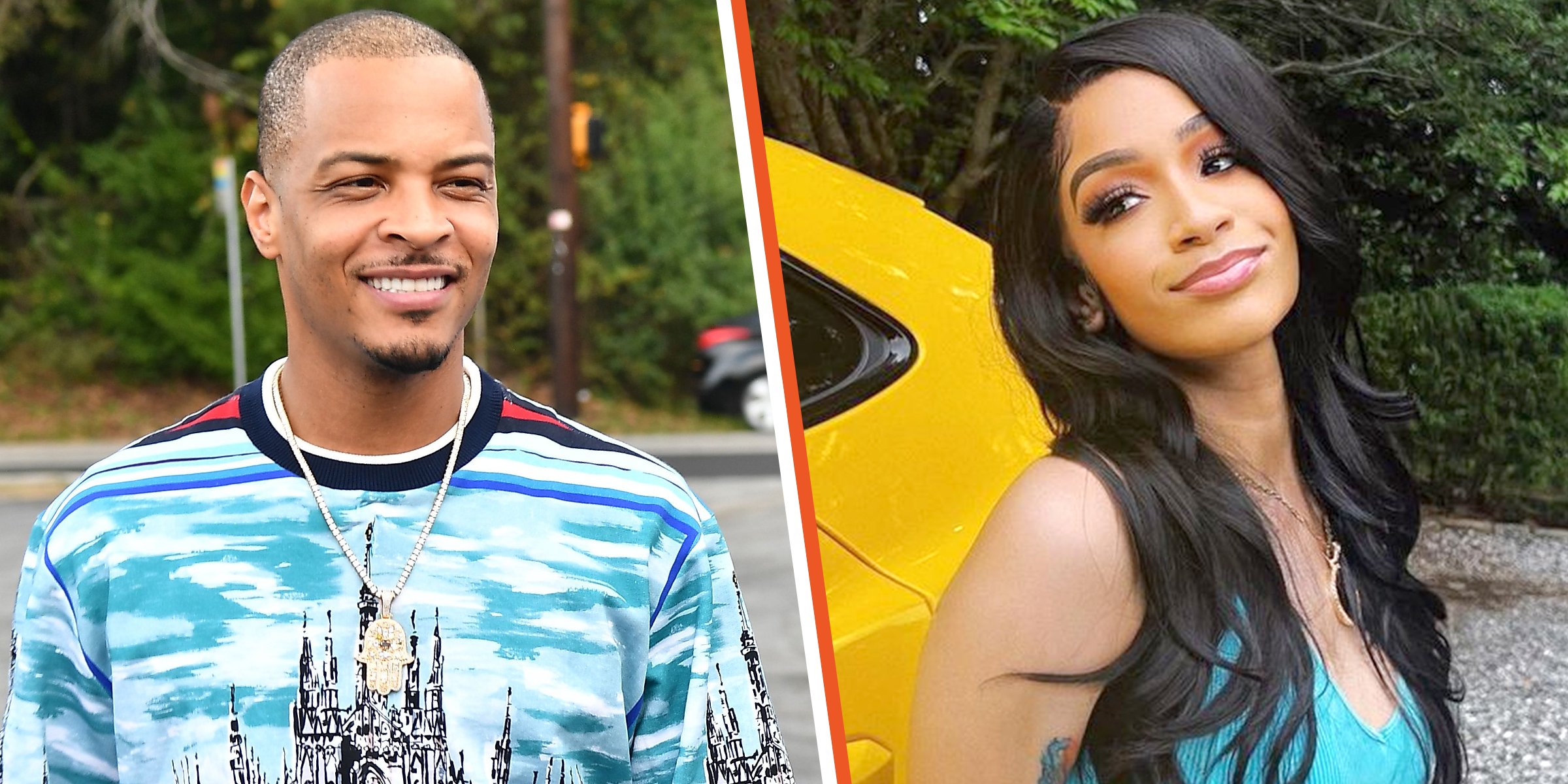 Instagram/deyjahimani | Getty Images
Deyjah Imani Harris: Inside the Life of T.I.'s Eldest Daughter and Her Relationships with Her Father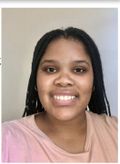 Deyjah Harris is the daughter of the famous rapper T.I. Not only does she have her own YouTube channel, but she is also an ambassador for Fashion Nova. Learn more about Deyjah's life and her relationship with her father.
Clifford Joseph Harris Jr, known professionally as T.I. and Tameka 'Tiny' Harris, shared their personal life with the world when they created their VH1 reality T.V. show "T.I. and Tiny: Friends and Family Hustle." The show documented their new challenges, business opportunities, and, most importantly, their family.
Harris and Tiny share three children - Clifford III, Major, and Heiress Harris. Tiny had her daughter, Zonnique Jailee Pullins, from a previous relationship, and Harris had three children from his previous relationships. His oldest daughter is Deyjah Imani Harris.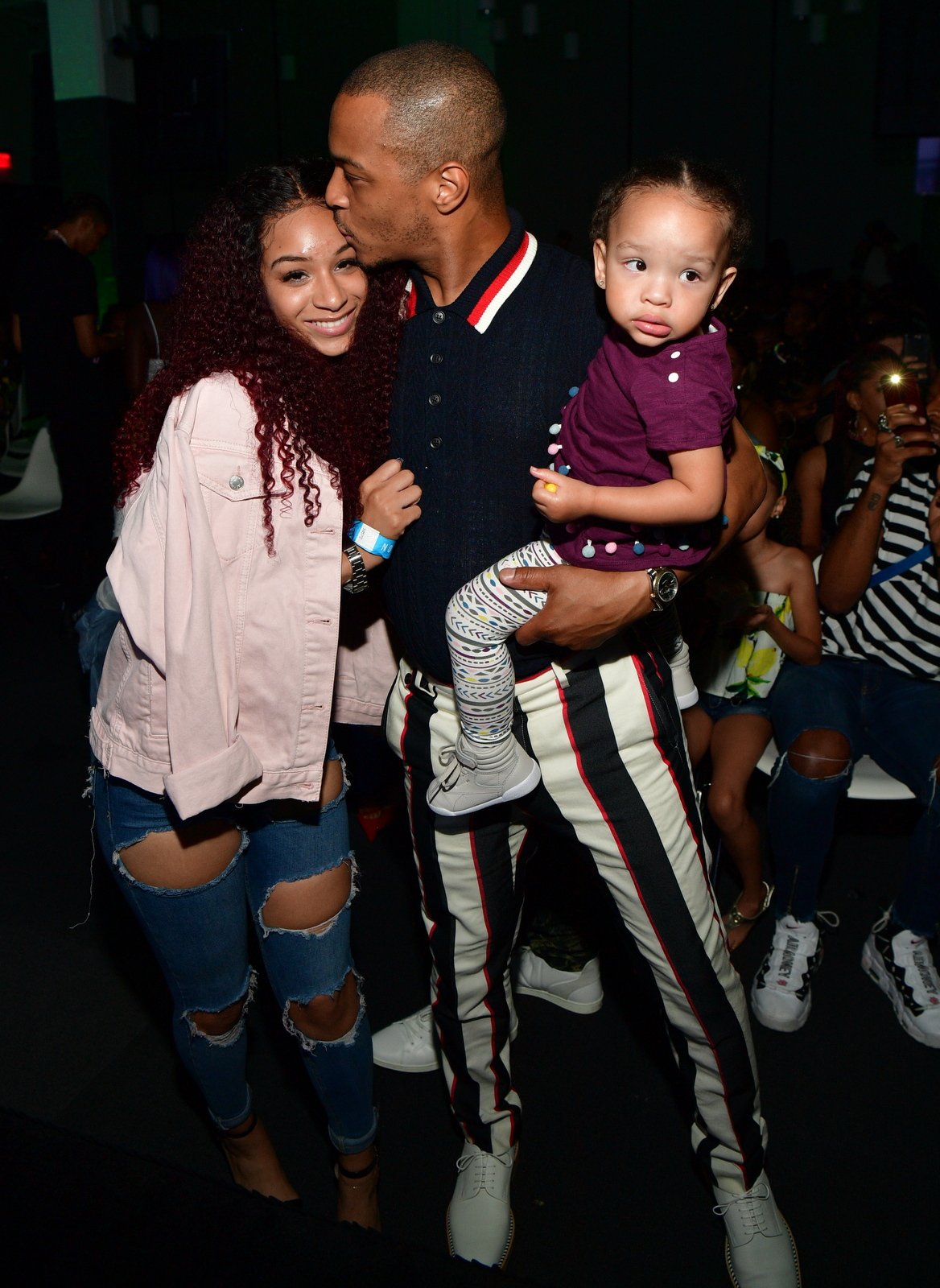 Deyjah Harris with her father T.I and sister at "The Grand Hustle" Viewing Party in Atlanta on July 19, 2018 | Source: Getty Images
WHO IS DEYJAH IMANI HARRIS, T.I.'S ELDEST DAUGHTER?
Deyjah was born on June 17, 2001. Her parents were in the music industry; her mother, Ms. Niko, was an R&B singer. With over a million followers on Instagram, Deyjah is an ambassador for Fashion Nova and has a YouTube channel with thousands of subscribers.
Deyjah had a good relationship with all her half-siblings, including her step-mom, Tiny's daughter, Zonnique. She would regularly appear on the blended family's T.V. show for years. Her Instagram is filled with her rocking Fashion Nova fits and bright pics of her on holiday.
She used her YouTube platform to touch on more sensitive topics like her mental health. In a candid video, Deyjah sat in front of the camera and shared that she had struggled with anxiety and depression since she was eleven. Deyjah endured bullying to the point where she suffered from suicidal thoughts.
At such a young age, Deyjah did not know how to explain her feelings and express what she was going through. She struggled with low self-esteem since the sixth grade, and "without the proper knowledge and support," Deyjah developed self-inflicted coping techniques that were harmful to her growth.
Her depressive episodes would come and go, often worse than the previous, and it hasn't gotten easier for her with age. She did not go into too much detail to protect herself from people misusing the truth. Deyjah also shared tips she found helpful with anxiety, recommending self-care.
WHAT IS DEYJAH HARRIS' RELATIONSHIP WITH HER FATHER?
In 2019, Deyjah's father received a lot of online backlash for comments concerning his then-18-year-old daughter's sex life. During a podcast called "Ladies Like Us" with Nazanin Mandi and Nadia Moham, the rapper revealed that he regularly took his daughter for a check-up at a gynecologist to ensure Deyjah's hymen was still "intact."
He went into further detail, sharing that the trips to the gynecologist started when she was about 15 or 16, and her mother was also present at the appointments. T.I. and his wife later went on Jada Pinkett Smith's FaceBook Watch show "Red Table Talk" to clear the air about his comments and set the record straight.
He had initially commented in a joking manner, although people online had taken it in a literal way. He admitted to exaggerating specific facts, and his statement came from a place of fatherly love. He took a moment from the show to apologize to Deyjah, acknowledging that she had not been happy.
Deyjah had been on holiday when she noticed she was trending on Twitter with the word 'gynecologist'; she didn't need to read more, she already knew what it was about, and her heart sunk. The moment she discussed how embarrassed she felt to her cousins was captured on an episode of the family's T.V. show.
She was uncomfortable being on holiday with her father when she learned of the news; she was in a foreign country and unable to get away for some space. Deyjah broke down in tears during the episode, saying she was "shocked, hurt, angry [and] embarrassed."
When her cousins asked her if what her father had said was true, she confirmed that it was, that it had been going on since she was 14 or 15, and "it's not like I can say no." Her relationship with her father changed after that; she found the incident traumatizing, and the state of things between her and her father was "uncomfortable" and "awkward."
In 2020, almost a year after he misspoke, Deyjah's father shared a screenshot of a group chat with Deyjah and his son, with Deyjah's permission this time. The conversation was about a Tweet Deyjah wrote that The Shade Room re-posted, insinuating it had been directed at her father.
The tweet reportedly read: "Watch how you speak to your children. I don't care how old they are; they deserve the same respect that you expect in return." Deyjah expressed her frustration over the assumptions about her relationship with her father or to whom the tweet was directed.
Her brother and father gave her some advice to choose her words and provide the world context next time she decided to speak in public. In the caption to his post, T.I. said that they would usually "dismiss or laugh off" insinuations and that he and Deyjah moved on a long time ago.
During an interview, Zonnique confirmed that Deyjah and her father were in a good place; T.I. had learned from the incident and was more careful about what he said concerning his daughters. She said Deyjah Harris and her father had learned much from each other, their relationship improving.
WHO IS MS. NIKO, DEYJAH HARRIS' MOTHER?
In her Instagram bio, Ranniqua Brannum, known as Ms.Niko, writes that she is a songwriter and a recording artist. She raps as well and has an impressive following in Atlanta. Along with music, she does freestyle acting skits and comedy.
While her mother was on vacation in Greece for her 41st birthday, Deyjah posted pictures of her mom in bikini shots near clear blue oceans and humorously said her mom thought she was "grown."
Please fill in your e-mail so we can share with you our top stories!