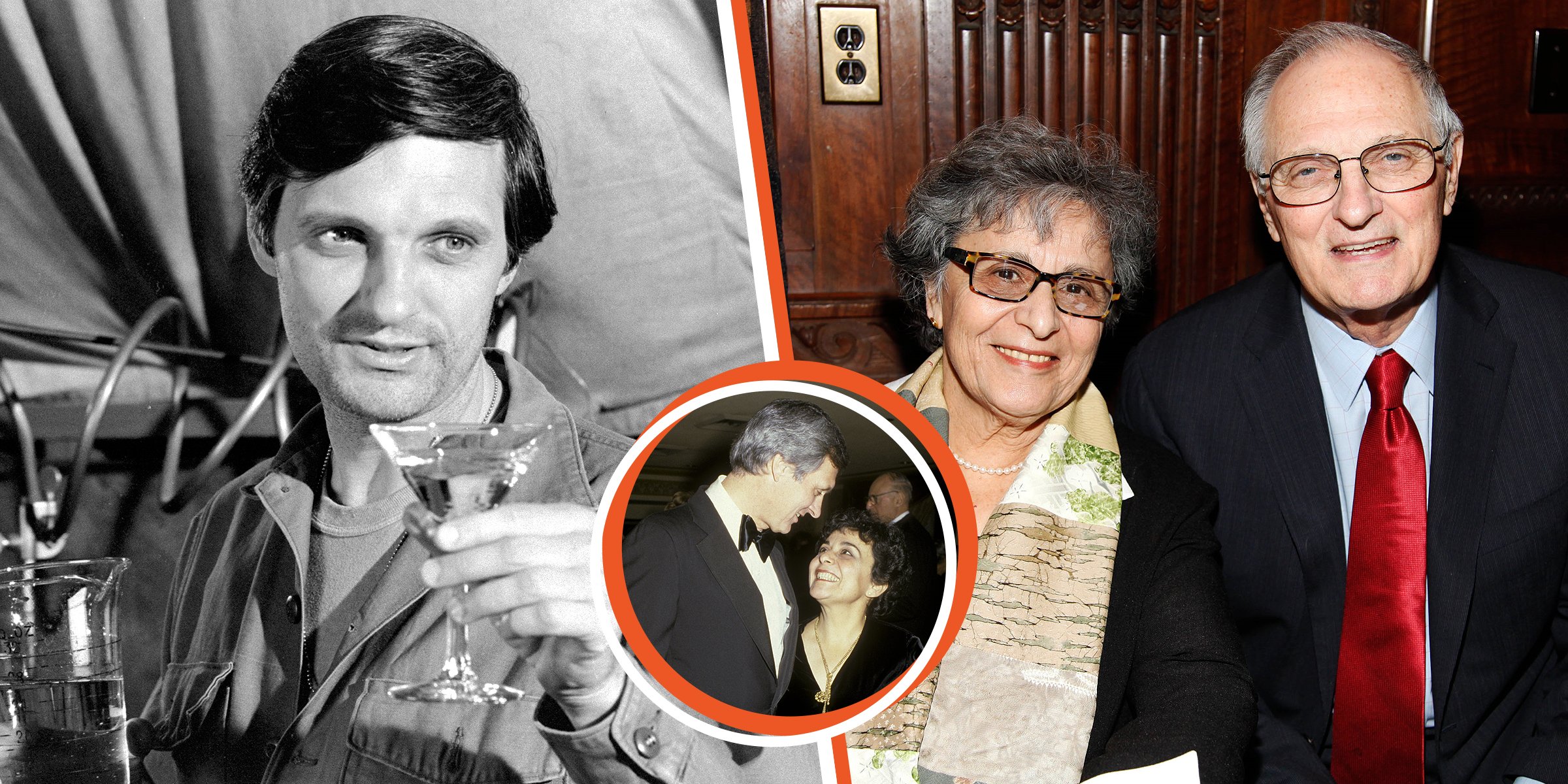 Getty Images
Alan Alda's Wooing Prowess Captured Wife's Heart — He Defended Her When His Mom Called Her a 'Thief'

Hollywood veteran Alan Alda was so confident in his courting when he wooed his future wife, but his mother almost ruined his hard work and left him with burning anger for the longest time.
Award-winning actor Alan Alda, who is most famous for his unforgettable role as Hawkeye Pierce in "M*A*S*H," had to use his wooing techniques to capture the heart of his future spouse Arlene Alda.
In his 2005 book, "Never Have Your Dog Stuffed And Other Things I've Learned," Alan discussed how he met his one and only wife.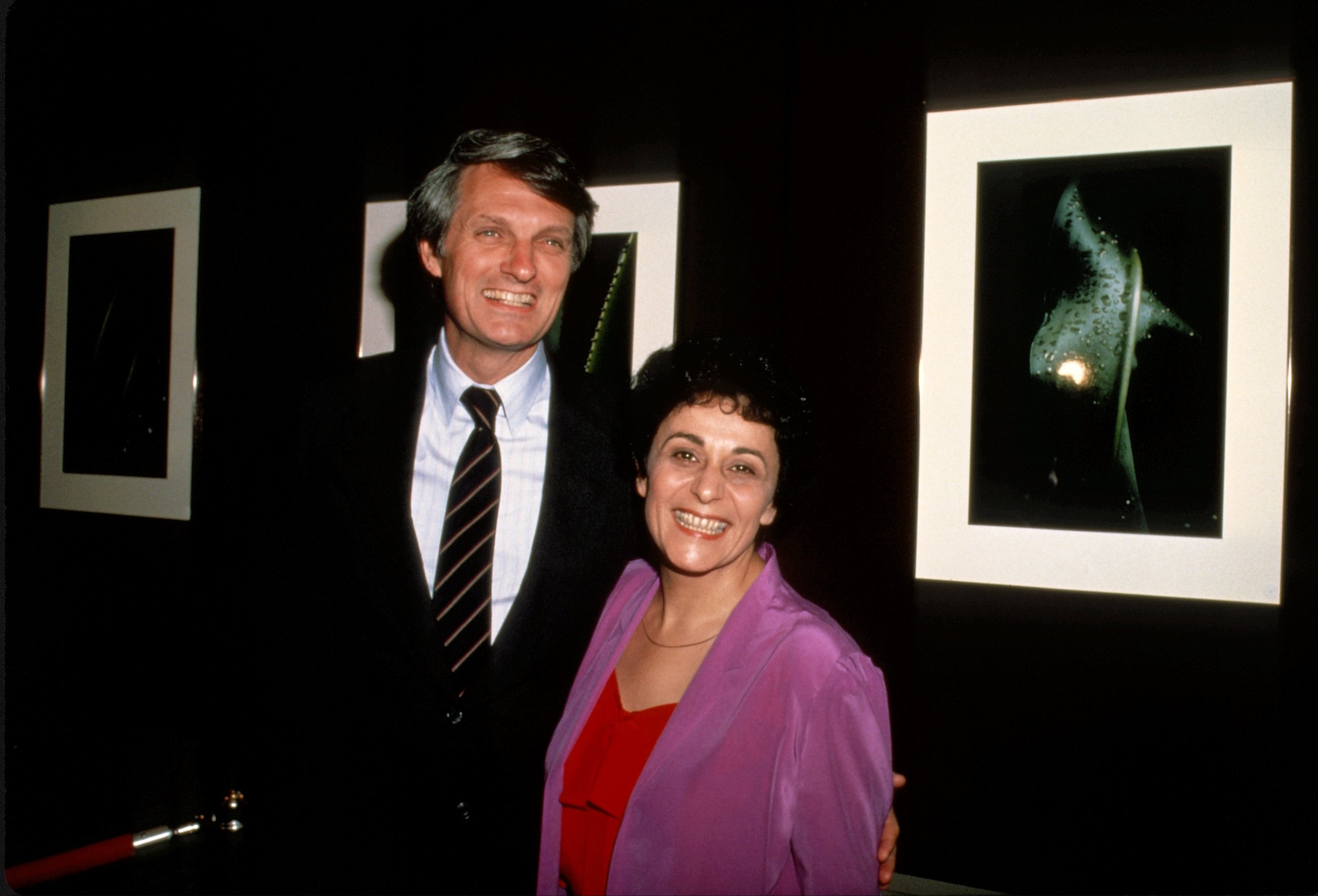 Actor Alan Alda and his wife musician Arlene Alda photographed in 1981 in New York | Source: Getty Images
The couple crossed paths at a friend's party and ate rum cake together from the floor. He revealed their mutual pal Bea had baked cake for dessert and left it on top of the refrigerator to cool.
However, when having dinner, the cake fell to the floor, and Alan headed to the kitchen with a fork. Arlene followed suit with her fork:
"We sat down and ate rum cake off the linoleum with a flirtatious show of appetite. Was ever woman in this way wooed?"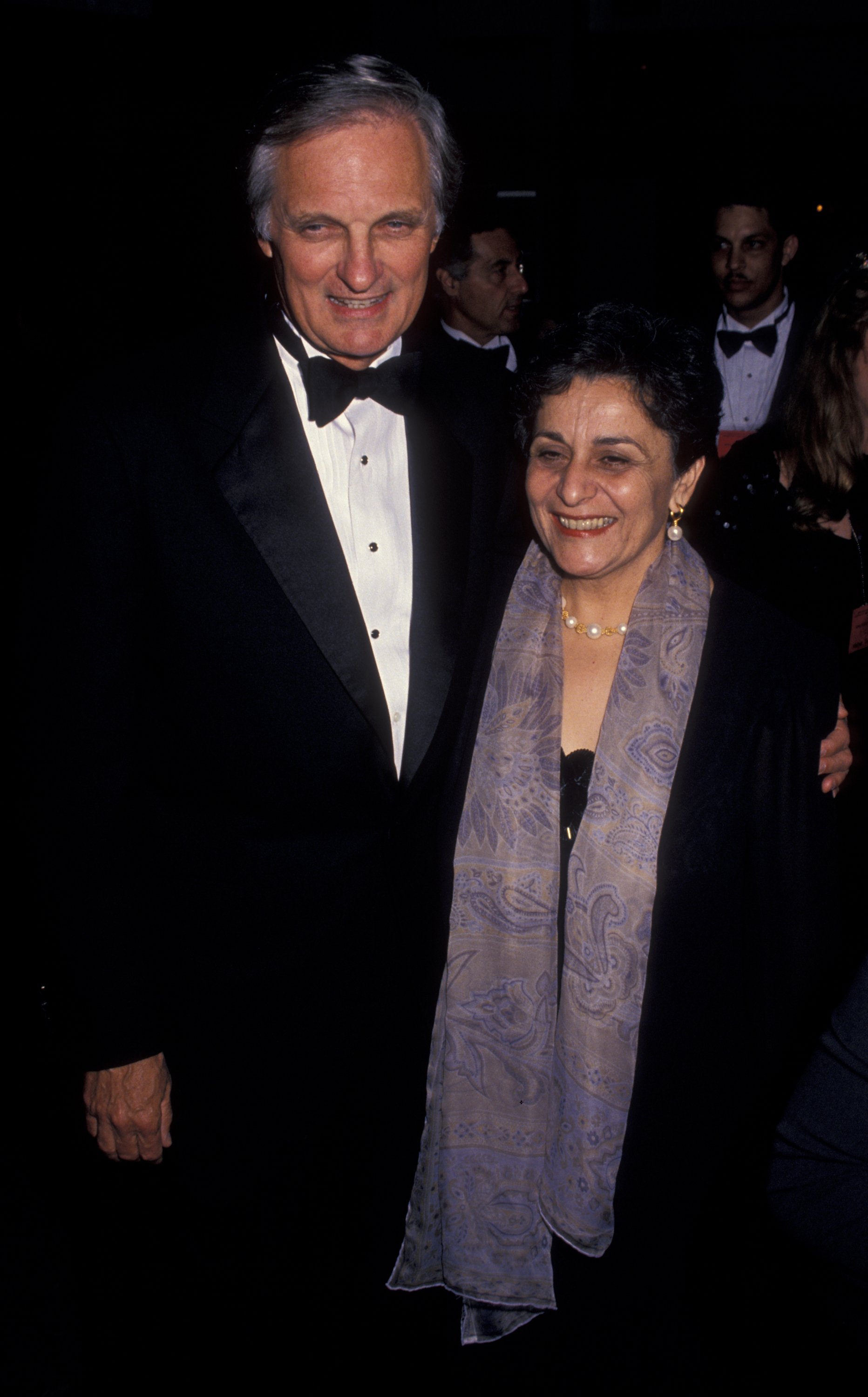 Alan Alda and Arlene Weiss attending the 48th Annual Tony Awards at the Gershwin Theater on June 12, 1994 in New York City | Source: Getty Images
After that, the pair walked to the park where it had snowed in Central Park. "She had just come back from a year in Germany on Fulbright, and we got lost in talk about travel, history, and art, and before long, we were lost in the park as well," Alan recalled.
Still, they were able to find their way back. The comedian explained that before Arlene, a clarinet, went to Europe, she never thought talking to "nonmusicians could be interesting."
Meanwhile, just as he was "fresh from Paris," he learned it was fun to converse with civilians. Both parties taught each other different things.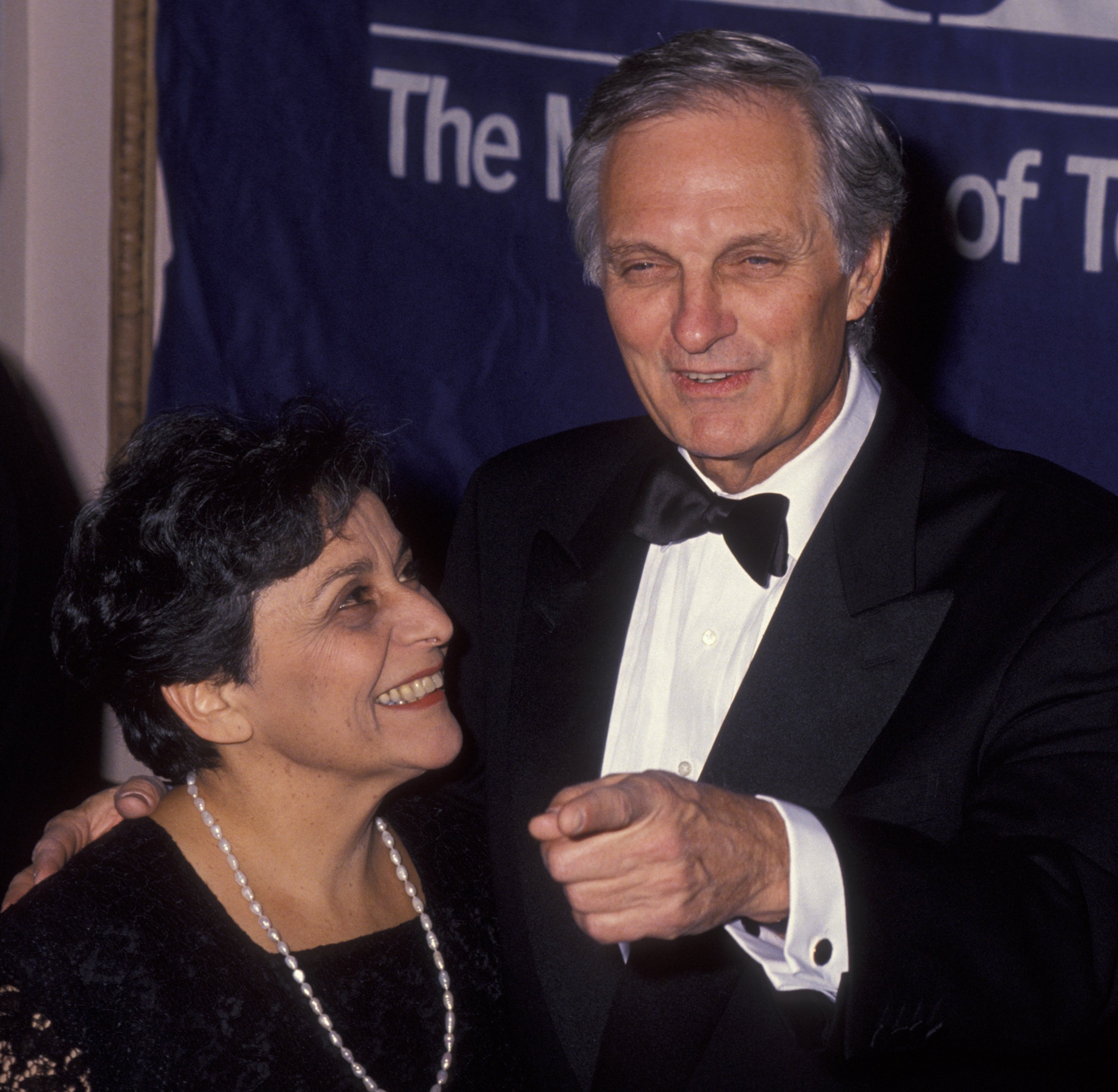 Alan Alda and Arlene Weiss attend Museum of Television and Radio Gala at the Waldorf Astoria Hotel on February 9, 1995 in New York City | Source: Getty Images
Alan even visited Arlene's parents' home as she lived with them at 3 a.m. and gave him some rye bread for the ride back home. They had not had anything to eat since they feasted off the rum cake:
"I fell asleep on the train and woke up in Brooklyn at the end of the line. I took the train back to Manhattan, got in around five, and opened a can of beer for breakfast with a slice of her bread from my pocket. Her name was Arlene," Alan recounted."
HOW ALAN TRIED TO WIN ARLENE'S HEART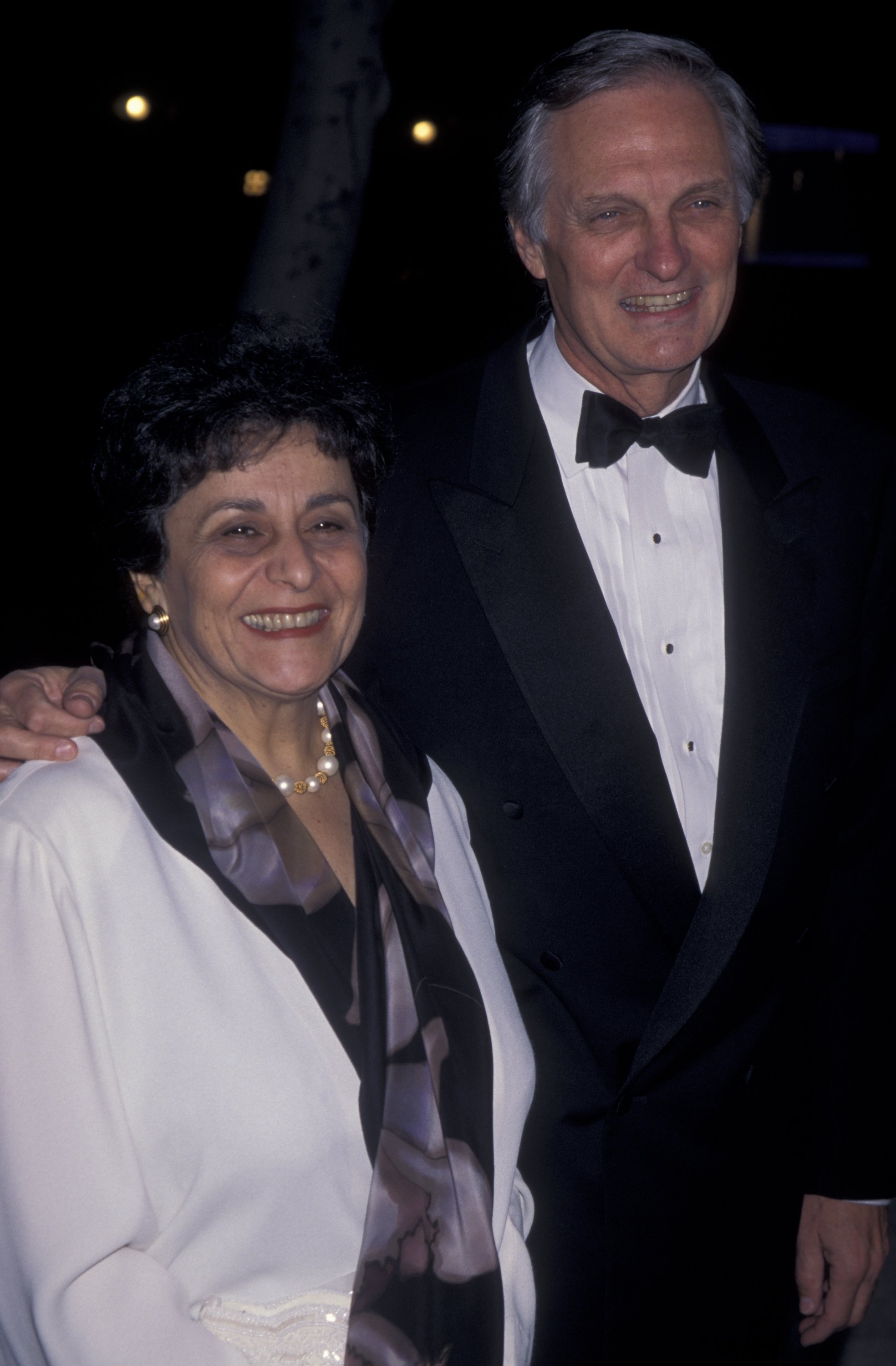 Alan Alda and Arlene Weiss attend Museum of Television and Radio Gala on March 17, 1996 in Beverly Hills, California | Source: Getty Images
Following the encounter, Alana knew right away that he was head of heels in love with Arlene. However, he could not bring himself to tell her. He had contemplated asking her out on a date but assumed she would refuse. Moreover, he felt "not good enough" for her:
"I was in love, but I couldn't pick up the phone and call her. I was so intensely shy and inexperienced that I felt I needed to ask her out on the perfect date, or she might say no. Nothing was good enough, and if anything was good enough, I couldn't afford it."
Finally, after three weeks, Alan got the courage to make a move and invited Arlene to an off-Broadway show of Gertrude Stein's opera, "Four Saints in Three Acts."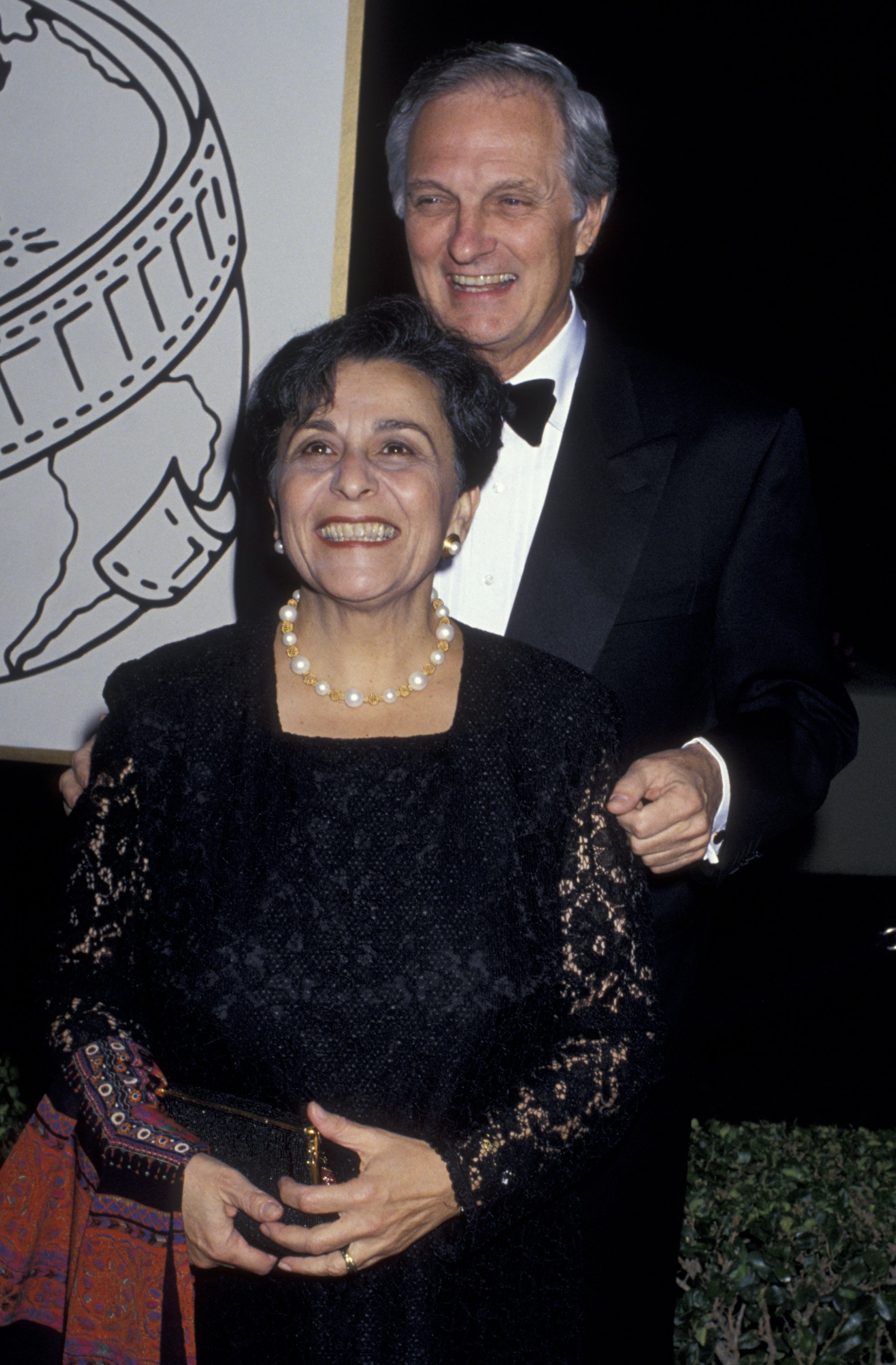 Alan Alda and Arlene Weiss attend the 52nd Annual Golden Globe Awards at the Beverly Hilton Hotel on January 21, 1995 in Beverly Hills, California | Source: Getty Images
The duo sat on the last row of the balcony while listening to the performances for two hours. Alan asked himself again:
"Was ever woman, I wonder, in this way wooed?"
He said that since that day, they became "inseparable." He got to learn more about Arlene and discovered that not only was she intelligent, but she was also multi-talented.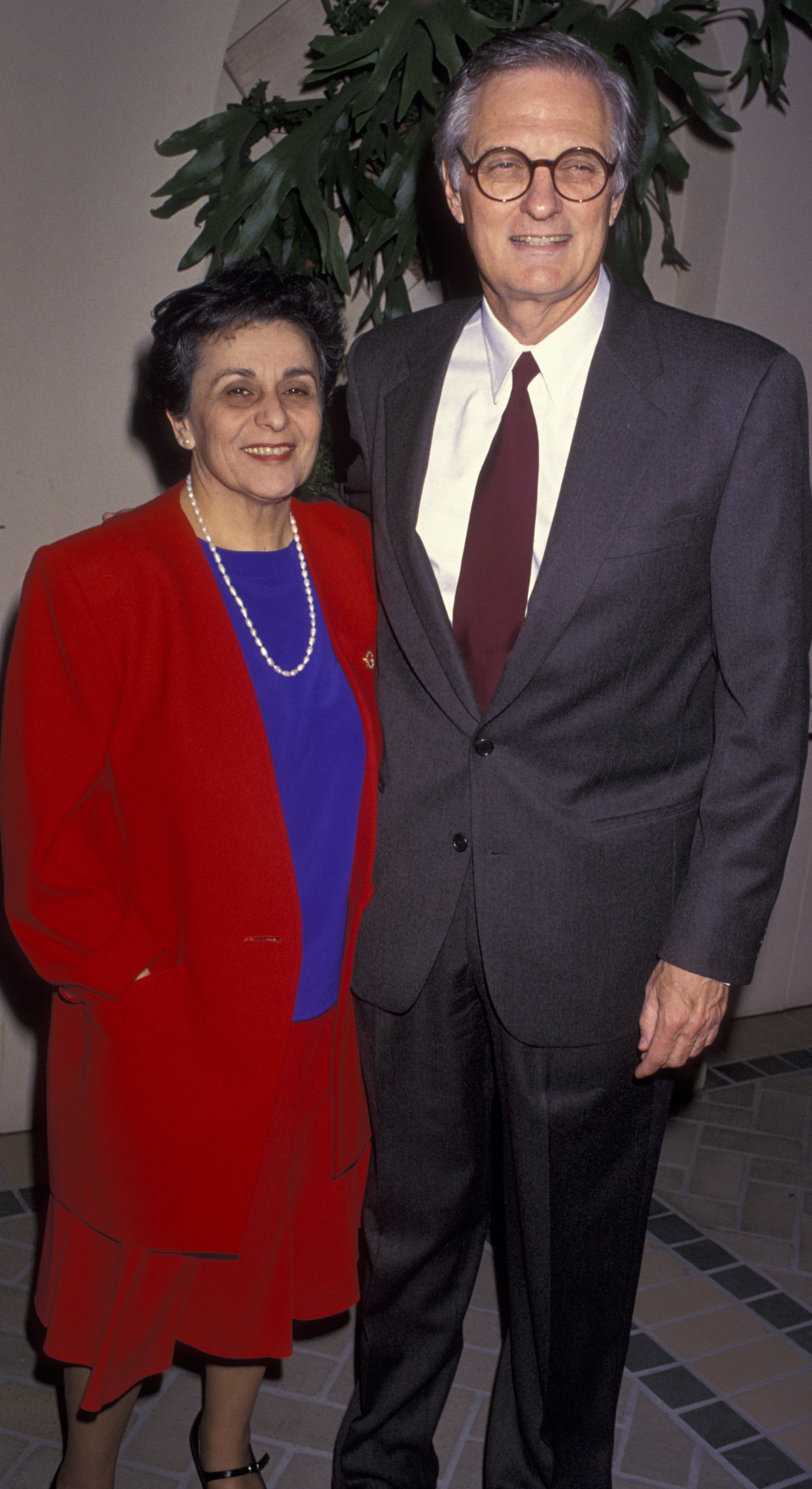 Alan Alda and Arlene Weiss attending the 11th Annual Museum of Television and Radio Cocktail Party at the Four Seasons Hotel on February 28, 1994 in Beverly Hills, California | Source: Getty Images
Apart from playing the clarinet, she played the piano and studied the cello. Arlene also studied for a master's degree to teach music.
Whenever the two met, Alan revealed that he would find Arlene standing beside a cello "almost as big as she was." It made him fall more in love with her.
From thereon, the pair spent time together daily, meeting between classes and taking long strolls along the Bronx River.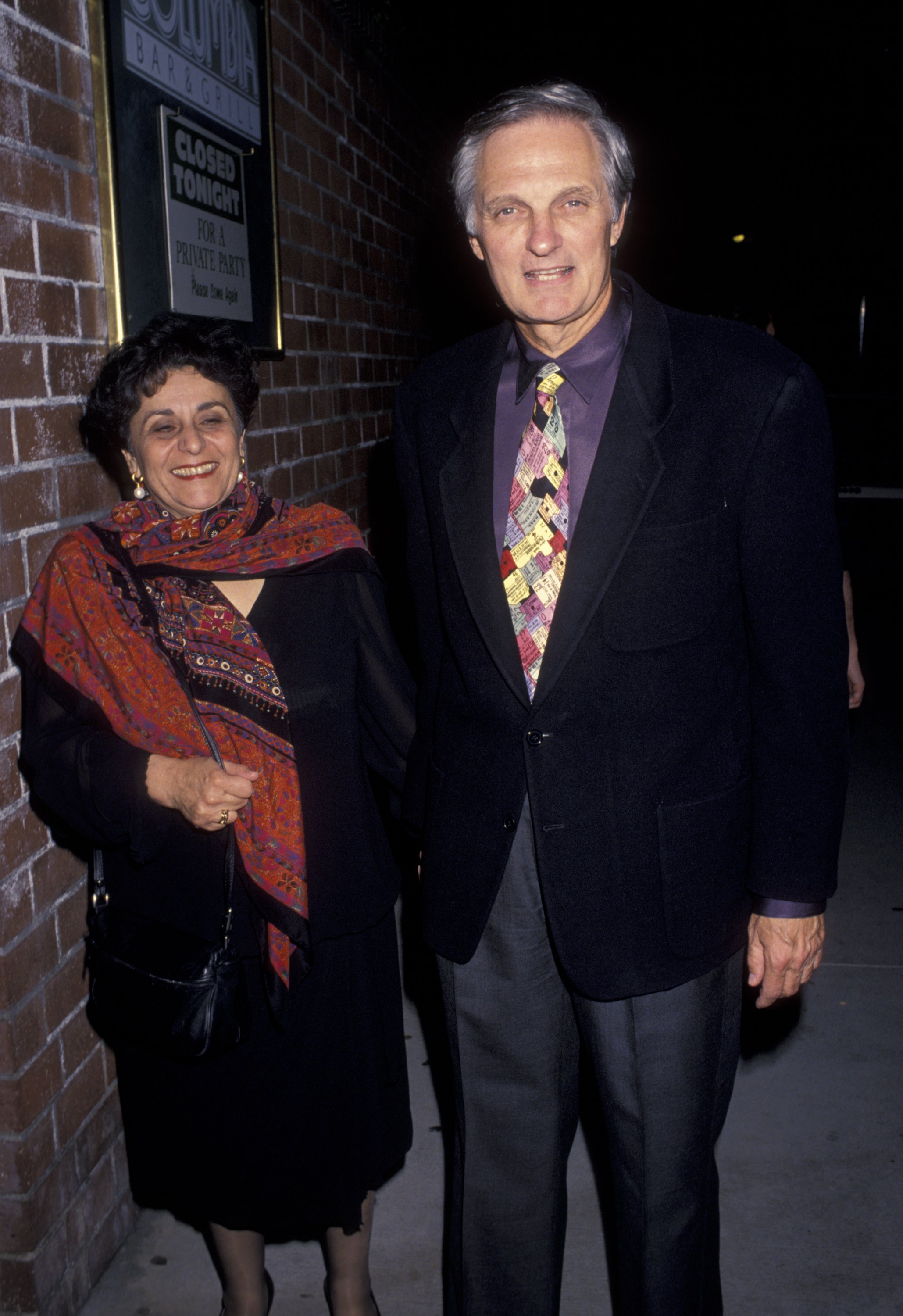 Alan Alda and Arlene Weiss attend the opening party for "Jake's Women" on April 15, 1993 at Cinegrill Restaurant in Hollywood, California | Source: Getty Images
The six-time Emmy Award winner shared that Arlene had spent her entire childhood learning about the botanical gardens and got to know the names of each flower they passed.
Alan used his charm to keep up with her and named the flowers in Latin, which turned into "gibberish" talk and made her laugh. In turn, he became "enormously attracted" to her.
"She was my muse and my salvation."
ALAN PROTECTED ARLENE FROM HIS MOM AT THEIR FIRST MEETING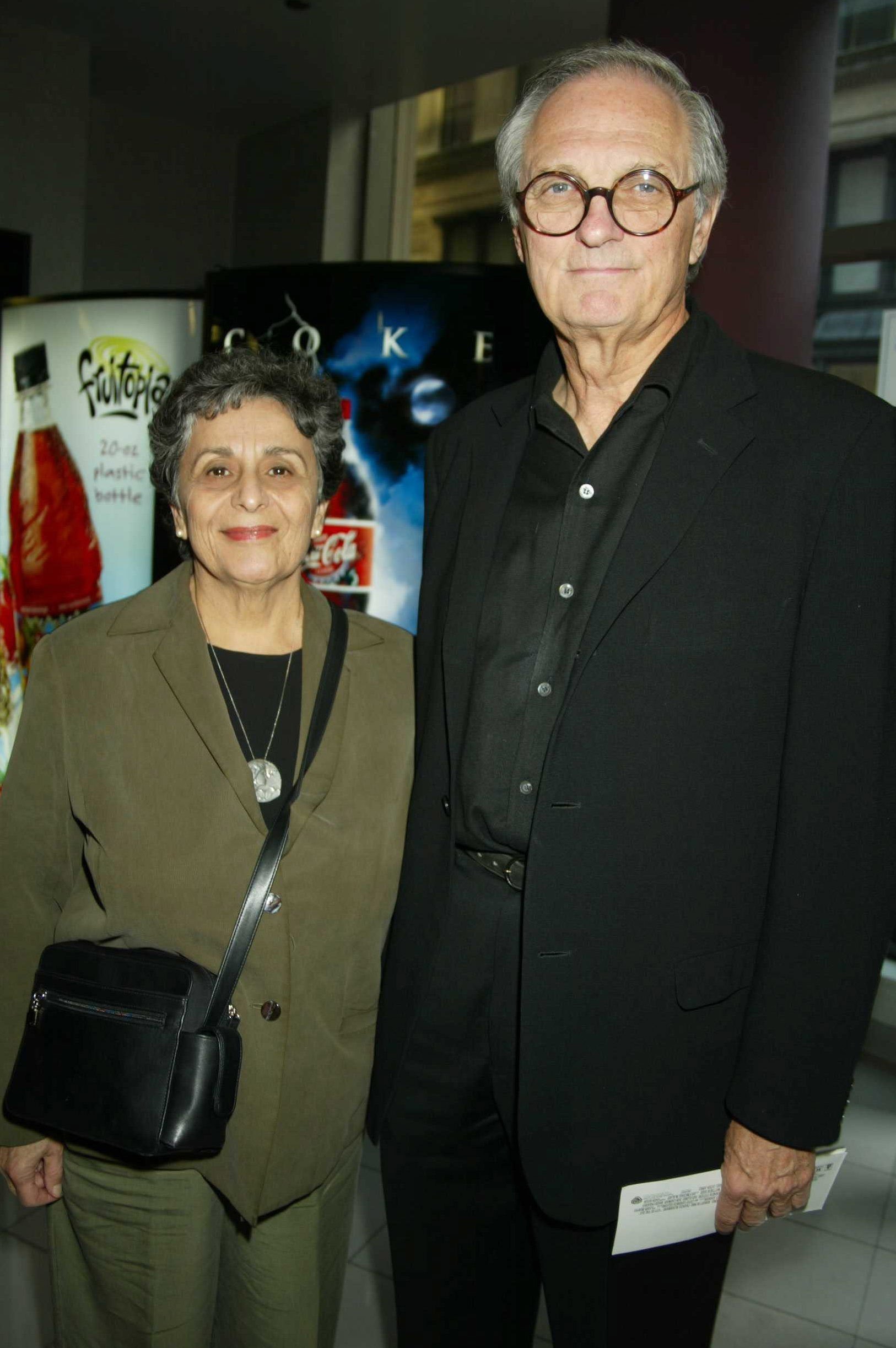 Arlene Alda and her husband Alan Alda during "City By The Sea" New York premiere at United Artists Union Square in New York, New York | Source: Getty Images
He later saw it befitting to introduce Arlene to his mother, Joan Browne. Alan explained that he was not expecting a reaction from his mom to Arlene but merely wanted to let her know what she was getting herself into by being involved with him.
Little did he know that things would turn sour. Alan's mother made his favorite Swedish pancakes on that fateful afternoon, and they stood with her in the kitchen while preparing them.
While the three of them were conversing, Browne stopped talking and "looked at Arlene through squinted eyes." She stated that Arlene was suspiciously looking at the dish, but she let her know that "it looked as though it were going to be delicious," Alan wrote.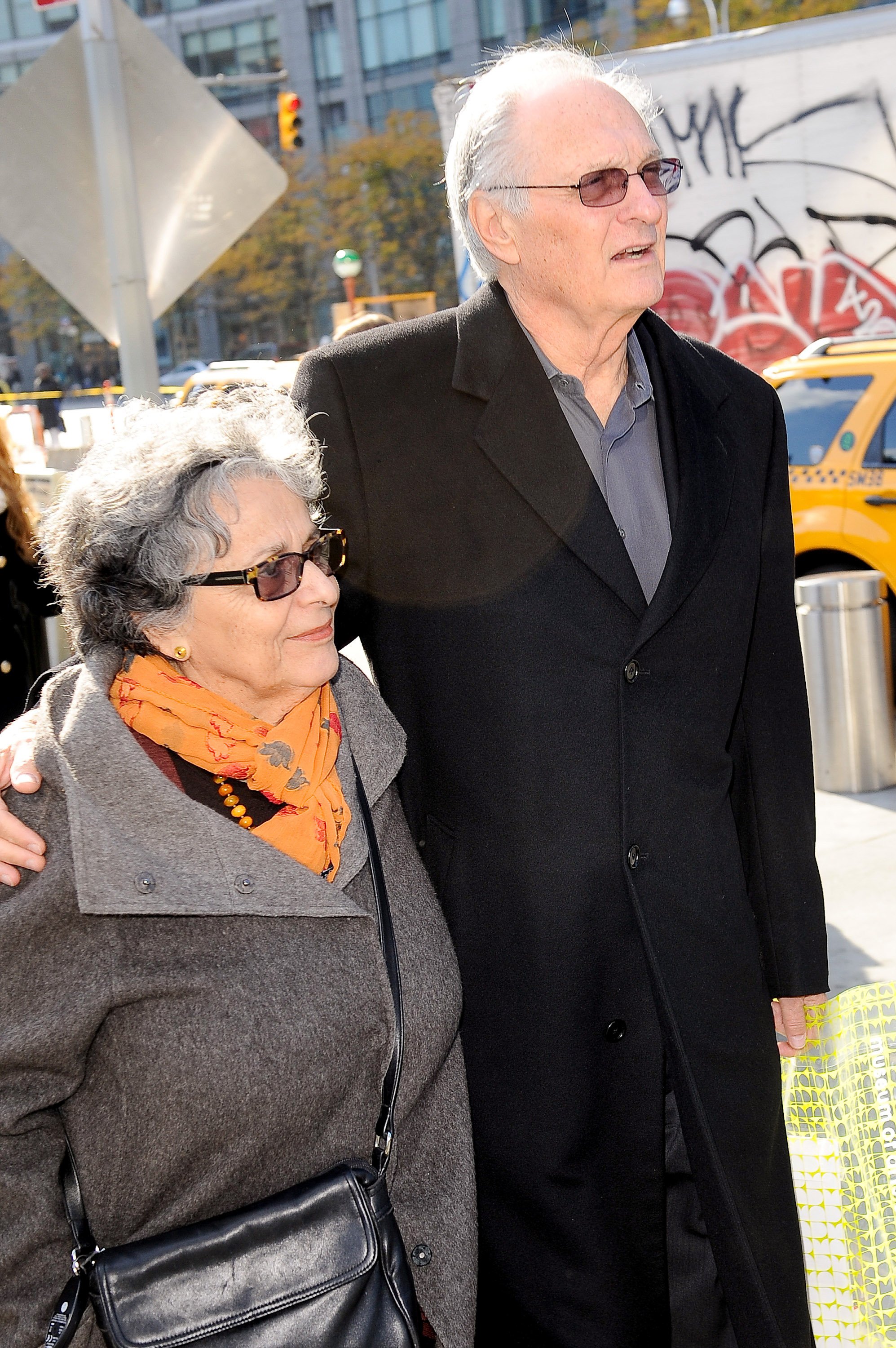 Arlene Alda and Alan Alda pictured walking in Midtown Manhattan on November 3, 2010 in New York City | Source: Getty Images
Browne said Arlene would steal her recipe, but she denied it. But Alan's mom was adamant that Arlene was watching her every move and would eventually sell her recipe for richness:
"I know what you're doing. This is mine. I invented this."
However, according to her son, Swedish pancakes can be made by millions of Swedish people. He changed the subject, and the trio headed to the dining room to eat.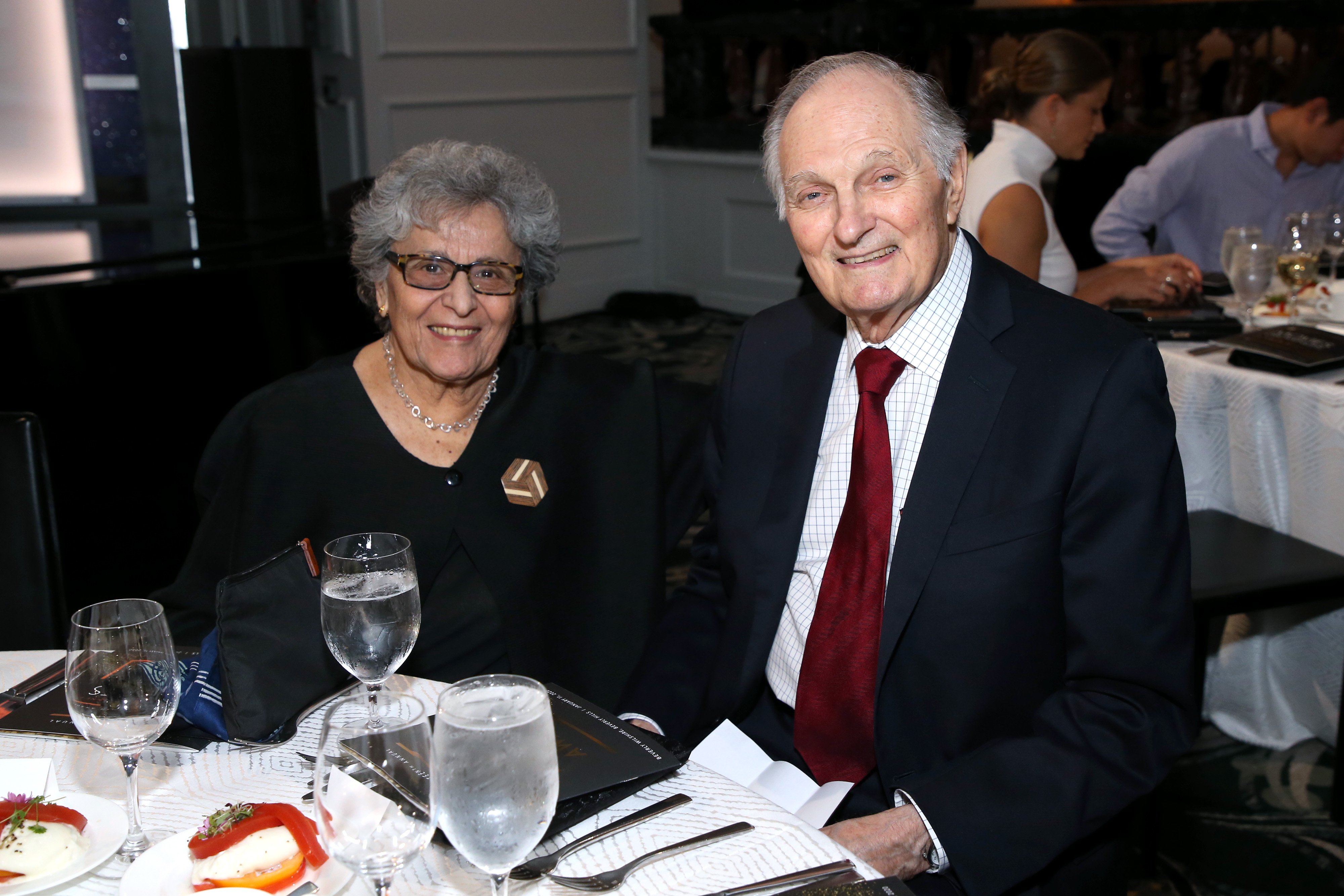 Arlene Alda and Alan Alda attend AARP The Magazine's 19th Annual Movies For Grownups Awards at Beverly Wilshire on January 11, 2020 in Beverly Hills, California | Source: Getty Images
The "Marriage Story" star explained that tensions ran high after only a few minutes in the room, and his mother could not stop the hostility towards Arlene. In that instant, Alan revealed that he pushed back his chair and stood up and demanded his mother put a stop to what she was doing.
"Stop it!" he said. Browne asked what he was on about. "You know what you're doing. Stop it," Alan replied. The environment turned into a full-blown mother-and-son fight. Browne mentioned she had a right to speak up for herself:
"I will not stop anything. How dare you? You bring people in here to steal from me. I have a right to defend myself. You can't do this to me. I have a good mind."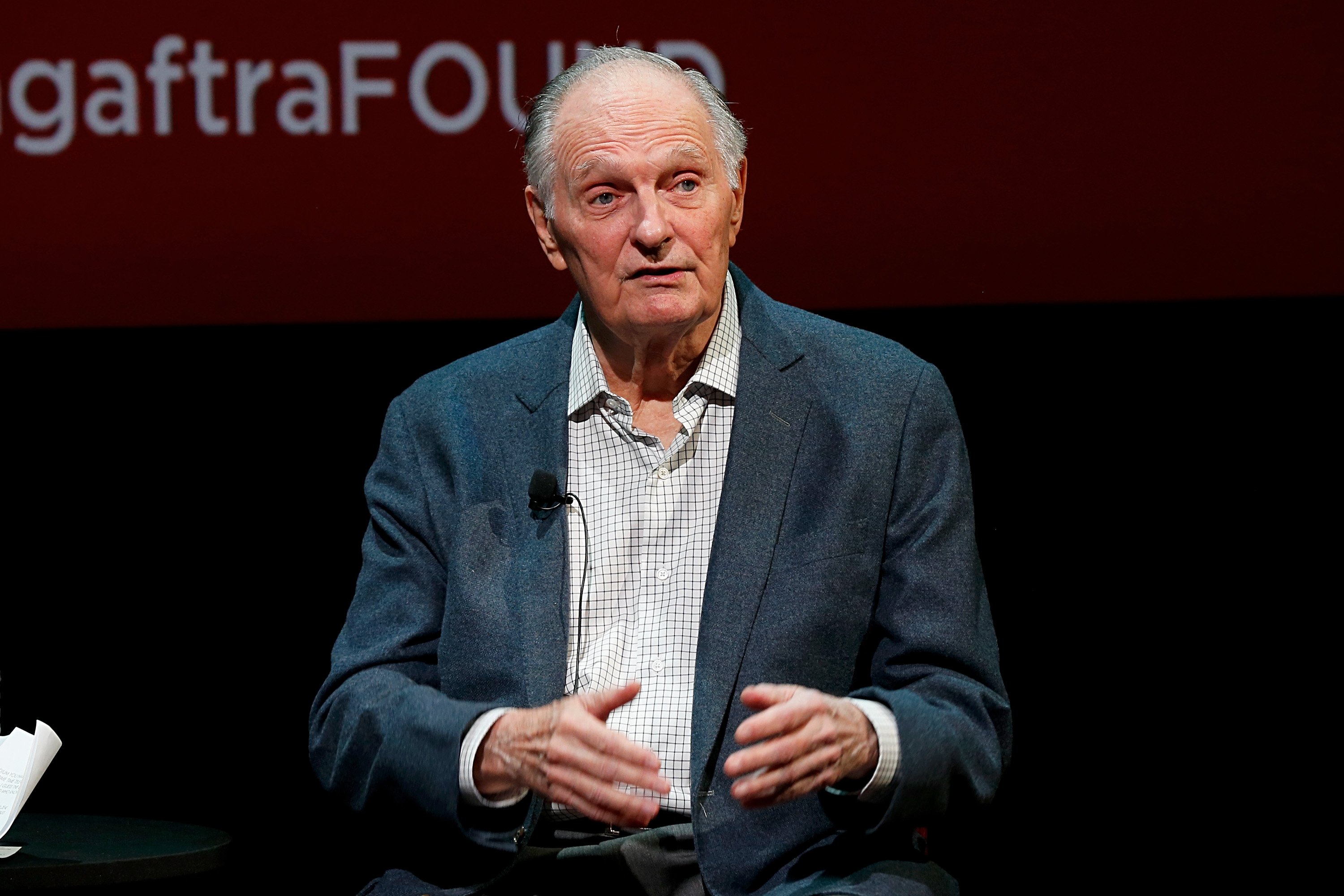 Comedian Alan Alda attending the SAG-AFTRA Foundation conversations: Alan Alda Career Retrospective at The Robin Williams Center on November 19, 2019 in New York City | Source: Getty Images
After Alan went into a raging mode, his mother quietly left the room, and he and Arlene left with the lunch she had made for them. Reflecting on that period in an interview with The Guardian in November 2019, the New York native disclosed that his mom had paranoid schizophrenia:
"I was angry for a long time because I didn't know why she behaved that way, and I felt I didn't have a real mother."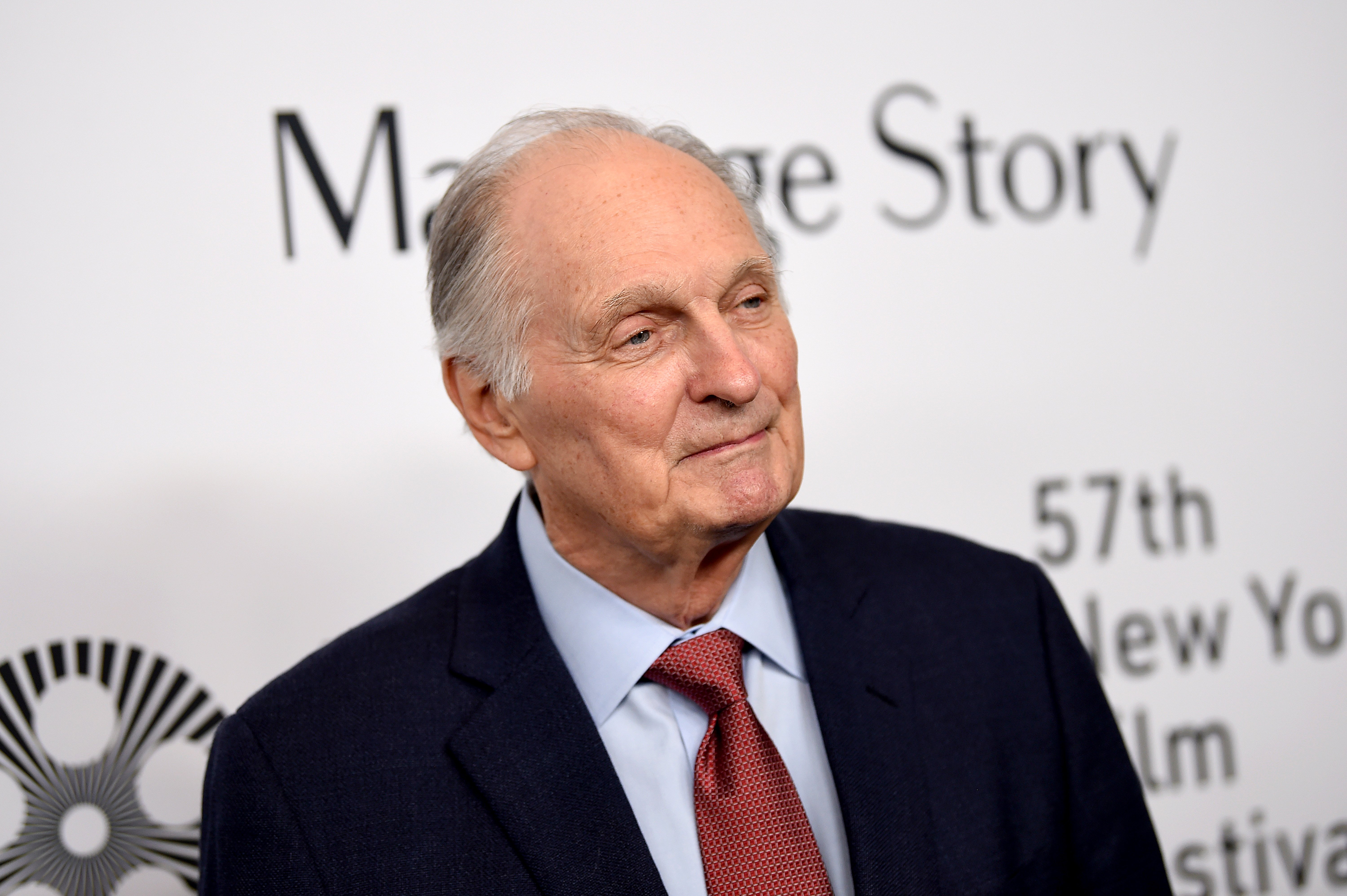 Alan Alda attends the "Marriage Story" premiere at 57th New York Film Festival on October 4, 2019 in New York City | Source: Getty Images
Browne was diagnosed with the condition after the birth of her son. Alan said that, in hindsight, he realized how much his mom loved him even though she showed it in strange ways.
"When I look back, I realize that even with her illness, she loved me very, very much and expressed it in the only ways she could," he said.
Alan noted that before his mother passed, he got a chance to understand her better than before. He ensured that she lived her last days comfortably.
ALAN & ARLENE'S SECRETS TO A HAPPY MARRIAGE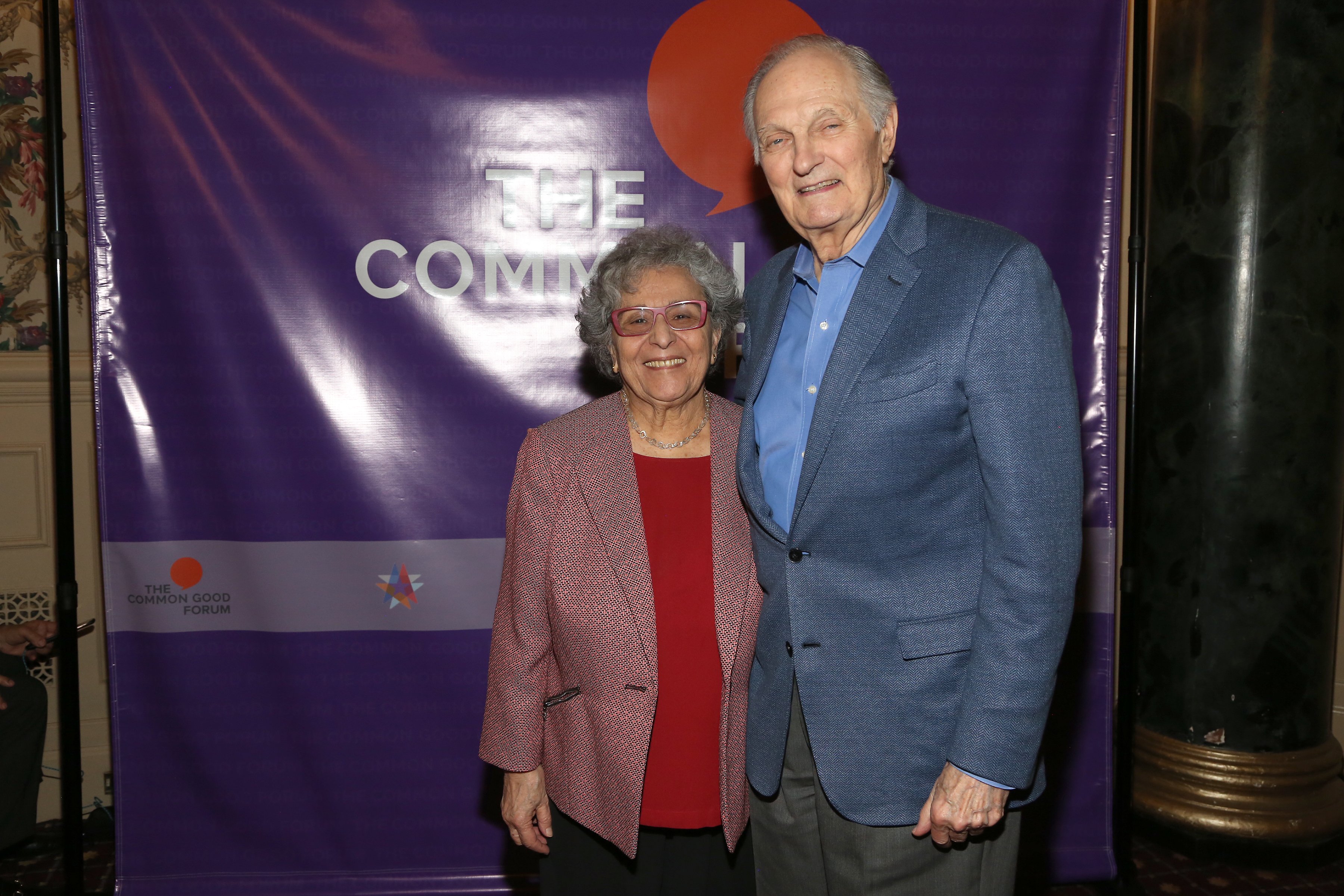 Arlene Alda and Alan Alda attend The Common Good Forum & American Spirit Awards 2019 at The Roosevelt Hotel on May 10, 2019 in New York City | Source: Getty Images
Meanwhile, he and Arlene started their lives together despite that unfortunate incident during her first meeting with his mom.
The couple wed in 1957 and have been married for six decades. The lovebirds had three daughters; Beatrice, Eve, and Elizabeth, and eight grandchildren.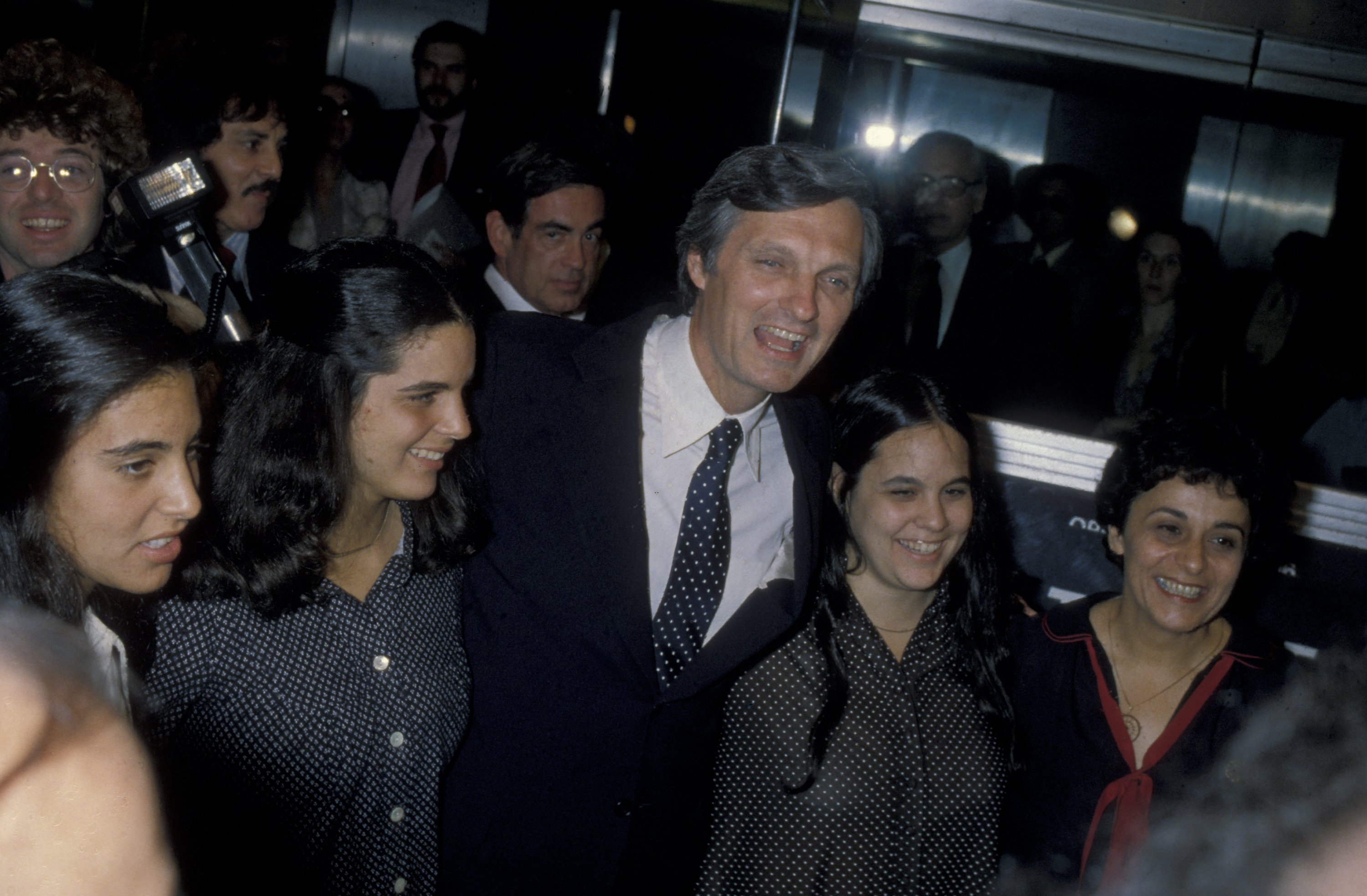 Alan Alda, Arlene Weiss and their daughters Elizabeth Alda, Eve Alda and Beatrice Alda attending 19th Birthday Party for Elizabeth Alda on August 15, 1979 at the Promenade Cafe in New York City | Source: Getty Images
When asked about the secret to a happy marriage, Alan revealed that his wife said it has all to do with remembrance:
"The secret to a long marriage is a short memory."
Alan noted that when couples engage in heated fights, they need to remember that they are talking to the people they love more than anything, which could significantly affect the tone of the disagreement.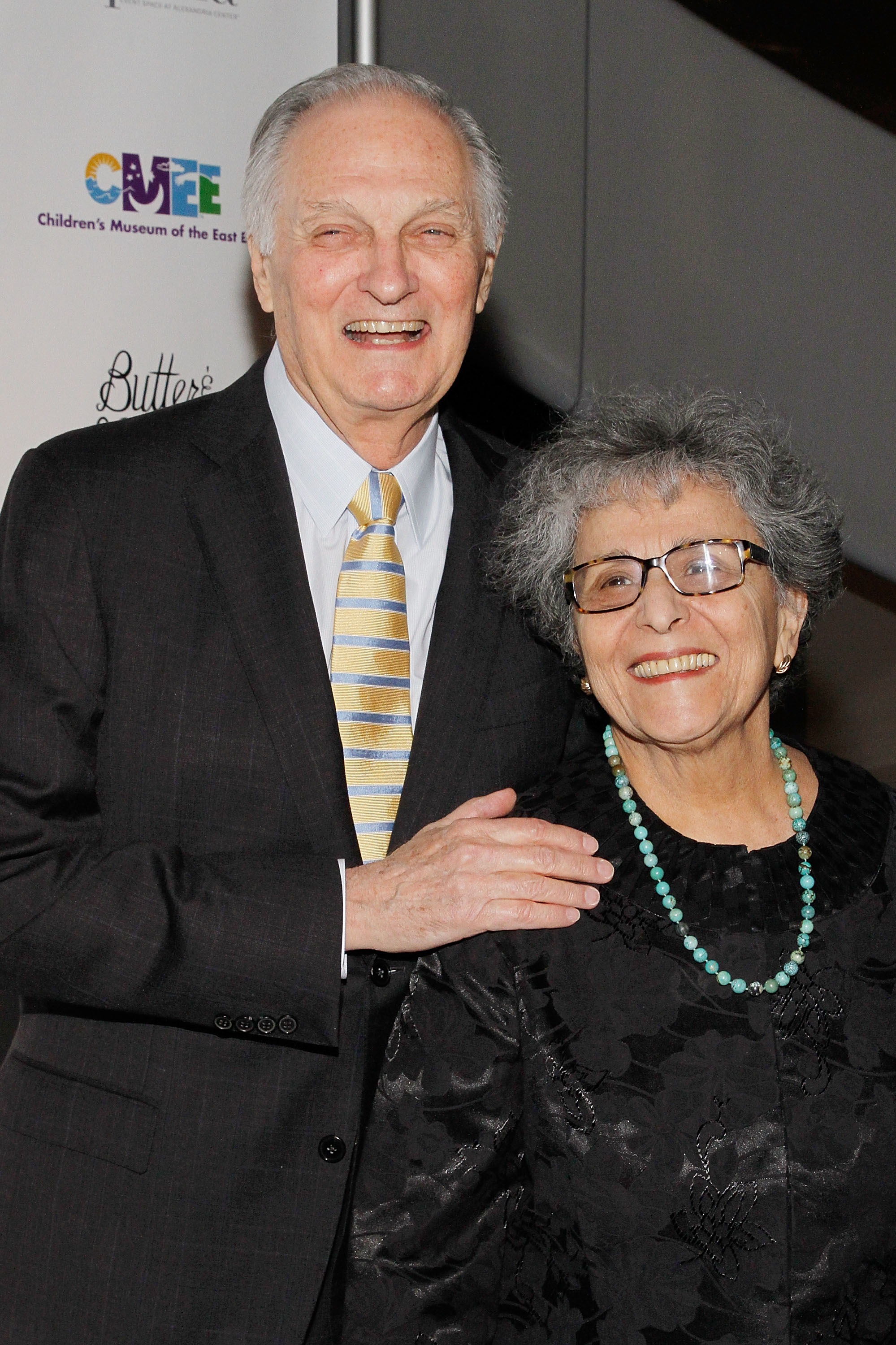 Alan Alda and Arlene Alda attend the 2014 "CMEE In The City" fundraiser at Riverpark on February 25, 2014 in New York City | Source: Getty Images
In his 1983 biography, the "Tower Heist" star admitted that he and Arlene have disagreements, but they "take turns being strong. We also take turns being smart."
Alan explained that when he and the photographer disagree about a decision, they usually resolve the issue by compromising. He said that at the end of the day, they both "care."
The Golden Globe Award winner and the children's book author lead a down-to-earth lifestyle and have been married for 65 years.
Please fill in your e-mail so we can share with you our top stories!