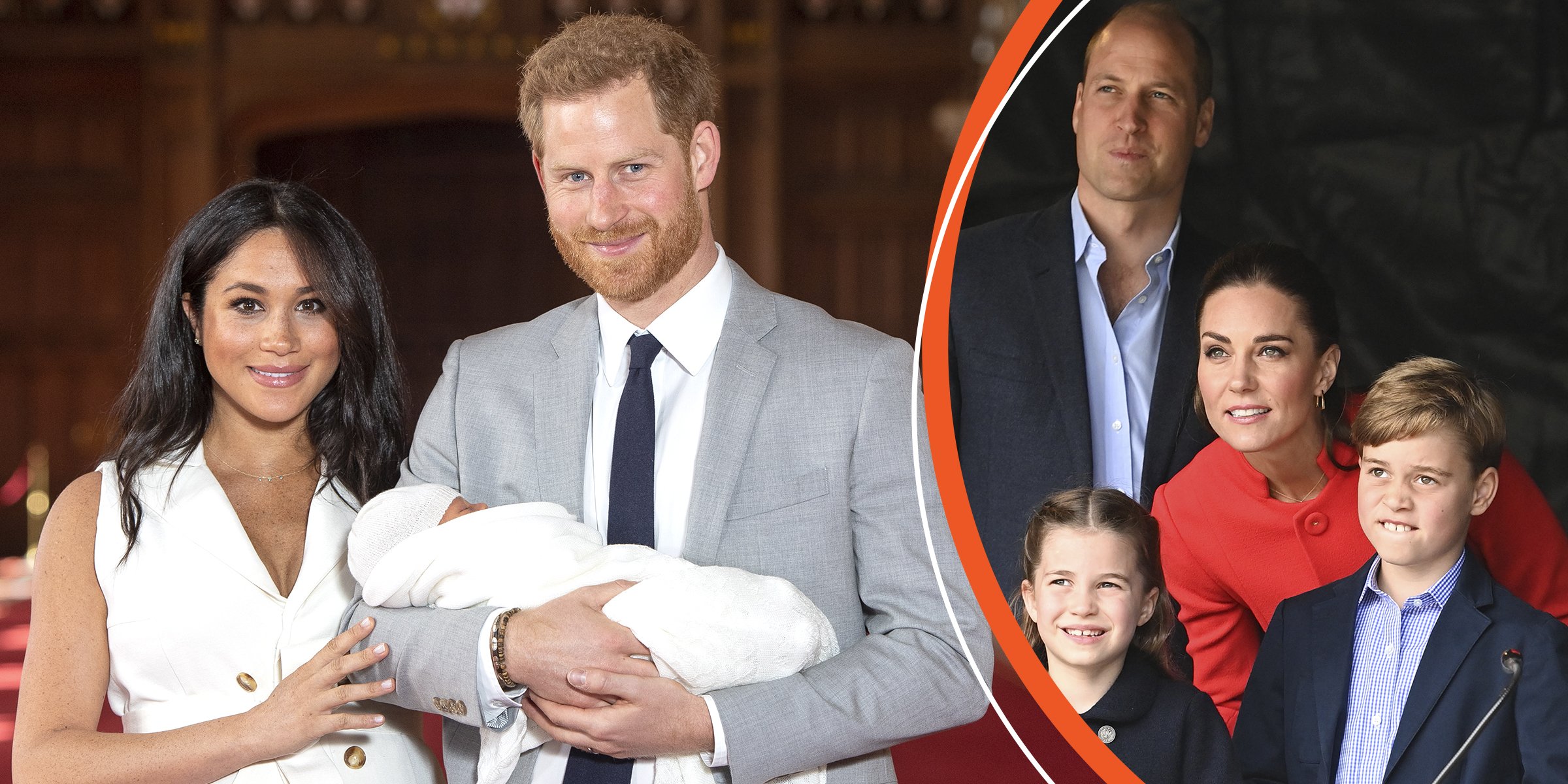 Getty Images
Harry 'Sweetly' Reached Out to William & Kate for Their Kids to 'See Each Other' before UK Visit, Source Said

Harry and William may still have their differences, but the former is not letting that get in the way of how their kids relate. The Californian resident recently reached out to his brother and sister-in-law to propose that their kids see each other.
Since Harry's exit from the royal family and settlement in the US, there has been a tense relationship between the younger royal and his older brother, William. This has extended to how their families, including wives and kids, relate.
Royal fans would recall that it was never the norm. In 2019, the Duchesses, Meghan Markle and Kate Middleton were on good terms and even made a public appearance with their kids.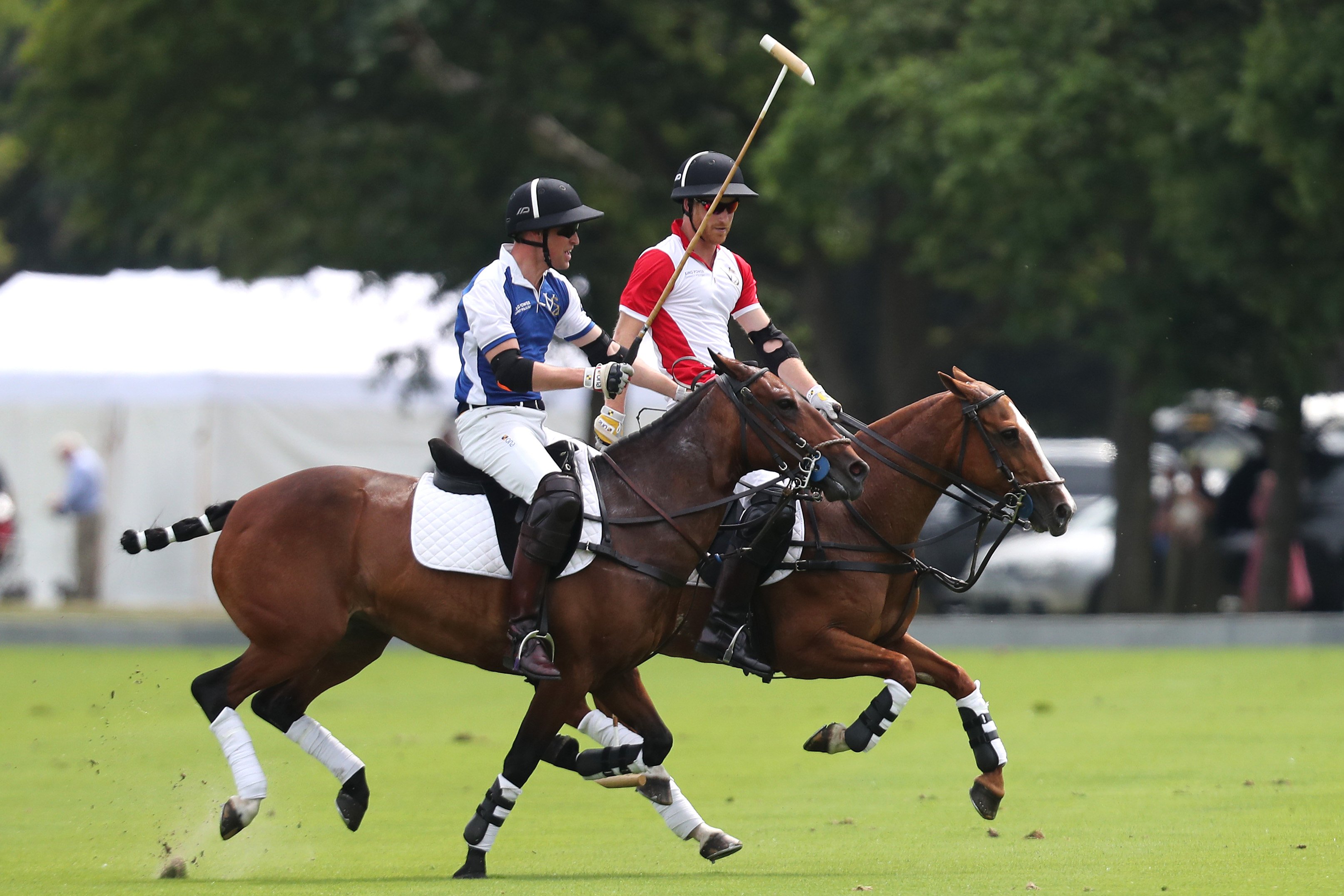 Prince William, Duke of Cambridge and Prince Harry, Duke of Sussex compete at the King Power Royal Charity Polo Day for the Vichai Srivaddhanaprabha Memorial Trophy held at Billingbear Polo Club on July 10, 2019 in Wokingham, England. | Source: Getty Images
The women were spotted in Wokingham as they stepped out to support their husbands during a polo match. William's kids, George, Charlotte, and Louis seemed delighted to see Archie, their infant cousin.
Although they had been introduced to him shortly after his birth, this was the first time they would be meeting him properly. Photos showed George keeping an eye on the two-month-old baby while chit-chatting with the mother.
His sister, Charlotte, was also close to Markle, who cradled little Archie in her arms. Later, Louis, a 1-year-old toddler at the time, hovered around Markle with his mom, Middleton, who was trying to control his adorable baby mischief.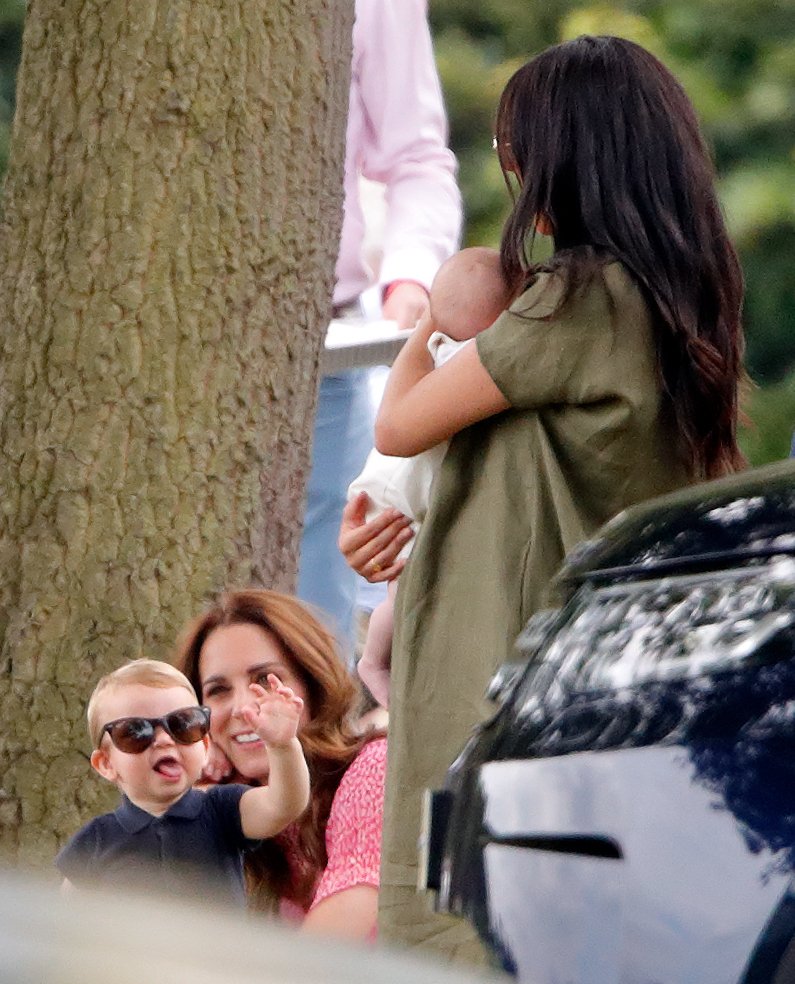 Prince Louis of Cambridge, Catherine, Duchess of Cambridge, Meghan, Duchess of Sussex and Archie Harrison Mountbatten-Windsor at the King Power Royal Charity Polo Match on July 10, 2019 in Wokingham, England. | Source: Getty Images
Despite the kids around, the sisters-in-law had a swell time keeping each other company while watching their husbands play. Markle was stunned as she dressed in an olive green maxi dress from Lisa Marie Fernandez, while Middleton blossomed in her stylish pink summer dress designed by L.K. Bennett.
A few months after this meeting, the Sussexes relinquished their positions as senior royals. This drove a wedge in the brothers' relationship, but the pandemic made it impossible for the cousins to reunite.
The next time Harry was in the country with his family, including his youngest daughter, born in the US, was during the Queen's Platinum Jubilee. That was when Lilibet was introduced to the Queen and other senior royal members.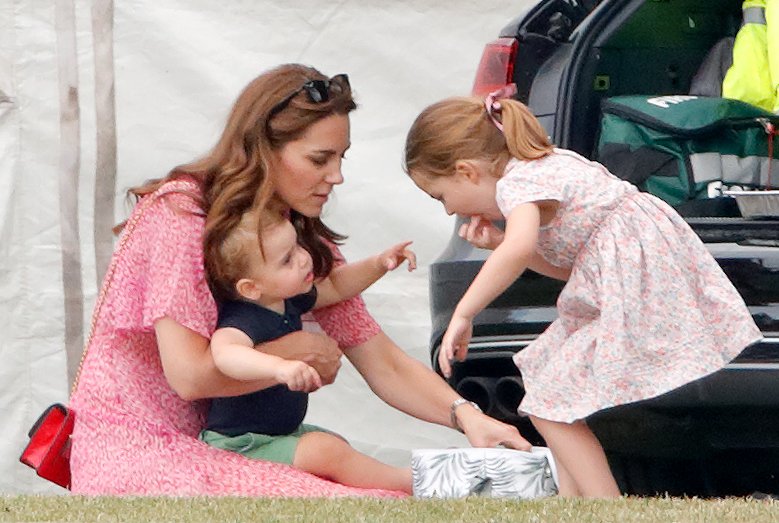 Catherine, Duchess of Cambridge, Prince Louis of Cambridge and Princess Charlotte of Cambridge at the King Power Royal Charity Polo Match at Billingbear Polo Club on July 10, 2019 in Wokingham, England. | Source: Getty Images
After the private family lunch, other events possibly brought the brothers and their families under the same roof; however, royal expert Christopher Anderson confirmed that William and Middleton did not make any effort to become acquainted with their niece.
Harry later invited the Cambridges to Lilibet's birthday party, which was celebrated during their visit to the UK, but neither the couple nor their kids were present at the event. Reportedly, they were scheduled to be in Wales.
Despite the disappointment, Harry and Markle are still insistent on reaching out to the senior royal members for the sake of their kids.
HARRY IS KEEN ON MAINTAINING HIS ROOTS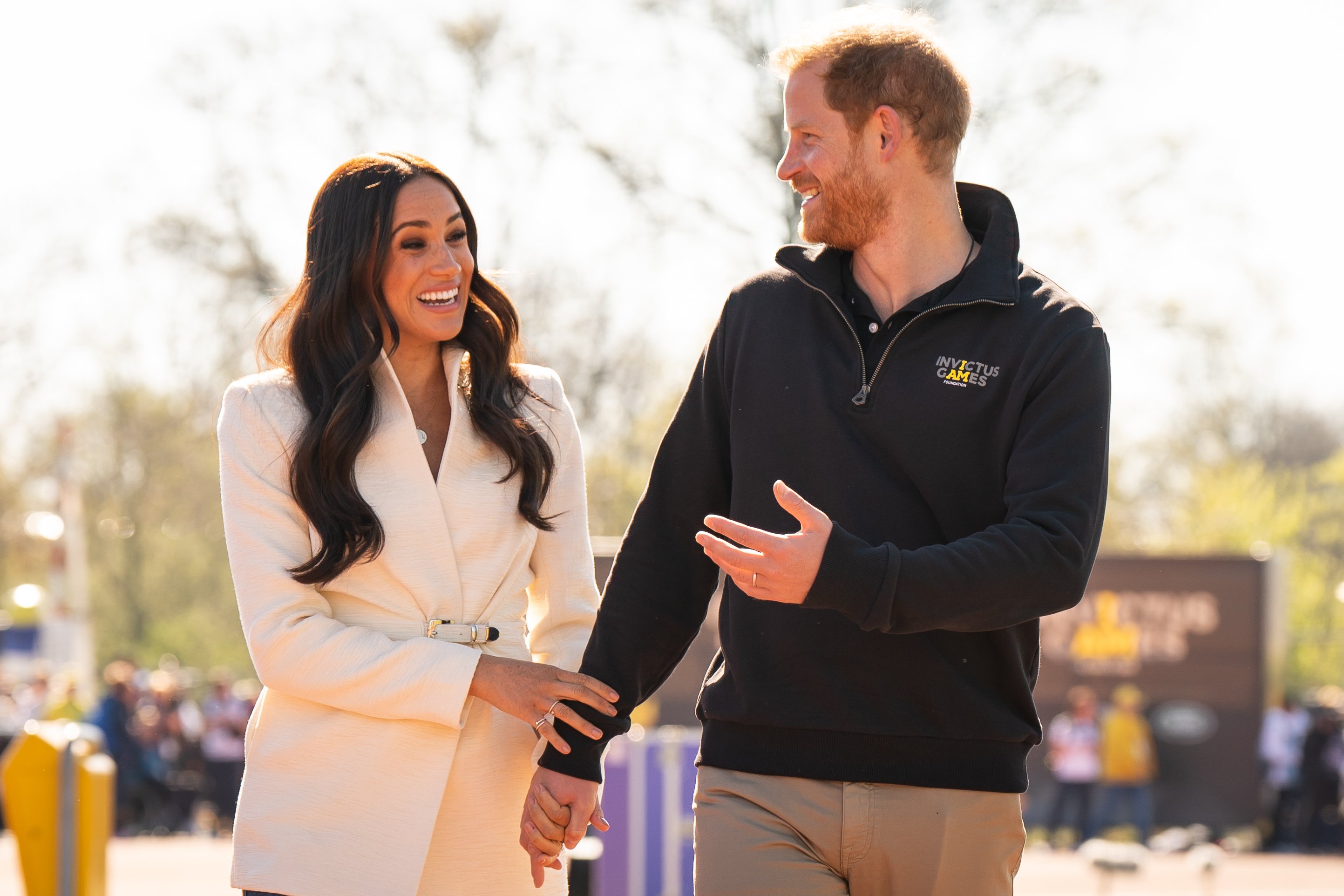 The Duke and Duchess of Sussex at the Invictus Games athletics events in the Athletics Park, at Zuiderpark the Hague, Netherlands. | Source: Getty Images
Waters might have gone under the bridge, but the Duke of Sussex is keen on maintaining relationships with his own and extending them to his nuclear family. Harry intends to fly back to his home country with Markle and their kids to see his grandmother, but there is a clause. A close source claimed:
"But that will only happen if the government takes the appropriate measures to protect his family. He refuses to put them at risk. Their safety comes before anything else."
A few weeks ago, Harry applied for a judicial review concerning his security in the UK. It ruled that he could not personally find police protection for his family.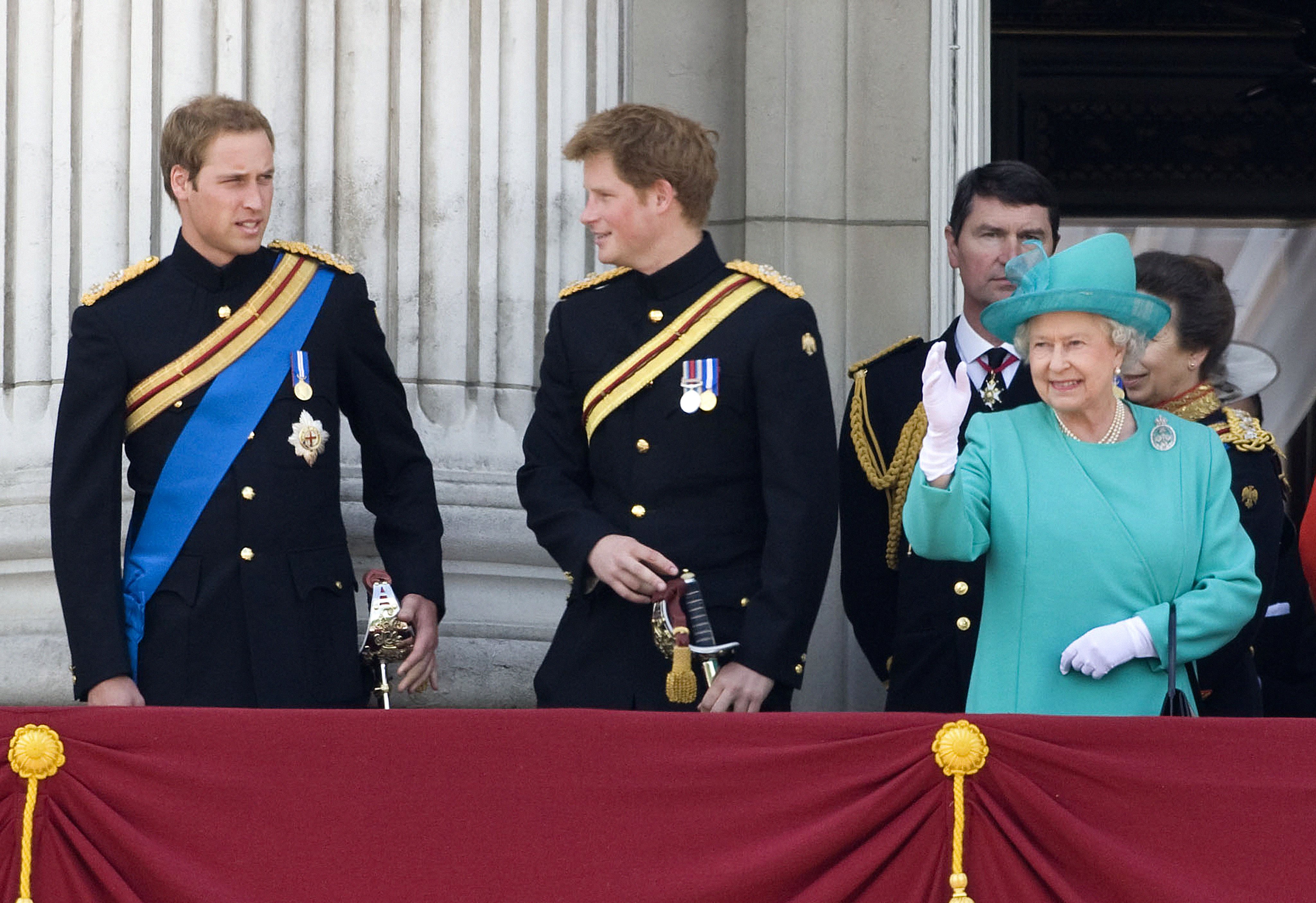 Prince William, Prince Harry and Queen Elizabeth Il at The Conclusion Of The Annual Trooping The Colour. | Source: Getty Images
Although he can fund police protection in the US for his family, it has been restricted in the UK. According to a source, "in the absence of such protection, Prince Harry and his family are unable to return home."
Apart from seeing the Queen, the father-of-two wants his kids to reunite with their cousins. The Sussexes may have stepped down from royal matters, but since relocating, they have pledged to improve the world.
Their kids should also benefit from such ideals, including not robbing them of a relationship with their cousins. Since distance has limited this reunion, "Harry sweetly organized a special Zoom call with Prince William so that the cousins could get to see each other," an insider revealed.
The Duke and Duchess of Sussex at a reception, hosted by the City of The Hague and the Dutch Ministry of Defence, celebrating the forthcoming Invictus Games, at Nations Home, Invictus Games Park (Zuiderpark), in The Hague. | Source: Getty Images
This quest for a reunion was stirred before the Duke and Duchess of Sussex's European tour. They plan to visit the UK and Germany for three charity functions next month.
Two will be in the UK; the first is slated for September 5, in Manchester, England, at the "2022 One Young World Summit," while the other, "2022 WellChild Awards," will come three days later, in London. The only trip to Düsseldorf, Germany, for the "2023 Invictus Games" will happen on September 6, 2022.
HARRY ON FATHERHOOD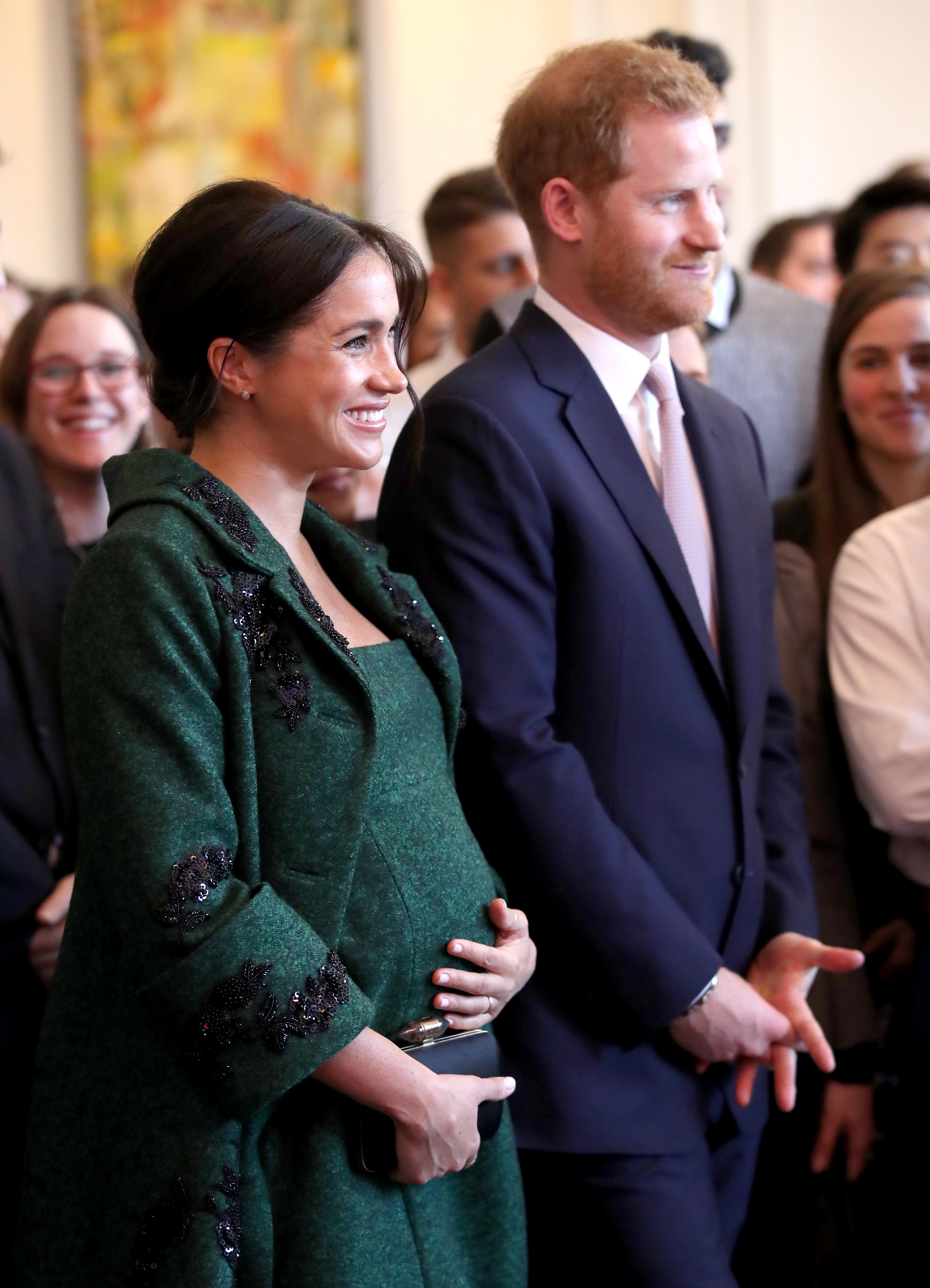 Meghan Markle and Prince Harry at Canada House on March 11, 2019 in London, England. | Source: Getty Images
Despite the busy schedules and ongoing rift between Harry and his brother, he has remained committed to fatherhood. The Prince still holds his family values dear and remains an excellent parent and husband to his family in the US.
Harry stepped up his game as soon as his son was born. He assumed the parenting role and has not let his family down regarding protecting and looking out for them.
Fans would recall that in 2020, a year after the birth of his firstborn, the Prince, sixth in line to the throne, maintained that "the moment you become a father, everything does change."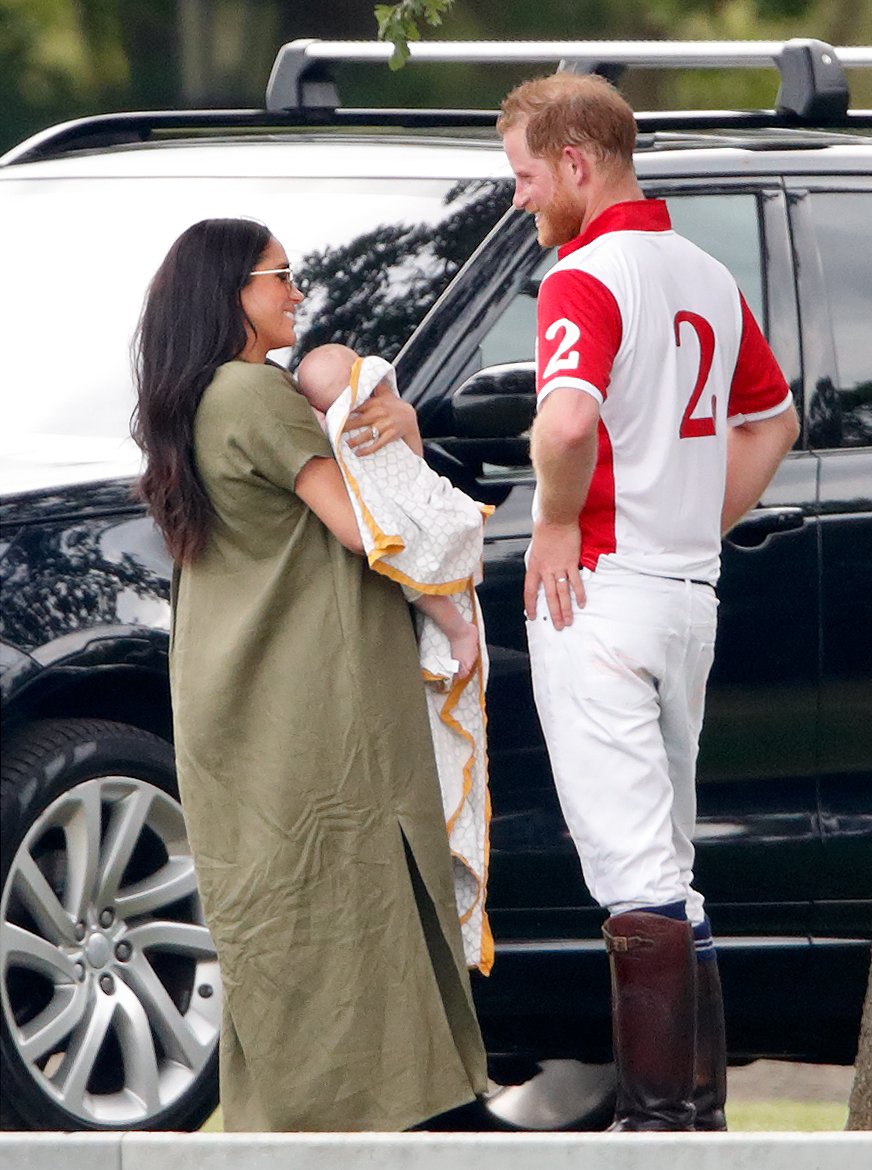 Prince Harry, and his wife Meghan Markle with their son Archie Harrison Mountbatten-Windsor at Billingbear Polo Club on July 10, 2019 in Wokingham, England. | Source: Getty Images
Indeed, everything did change for him. Fatherhood made him more accountable and dedicated to humanity. He focused on tackling global warming and ensuring that the world is healthier. In an interview with "People," he said:
"We can't steal their future. We really can't. That's not the job we're here for."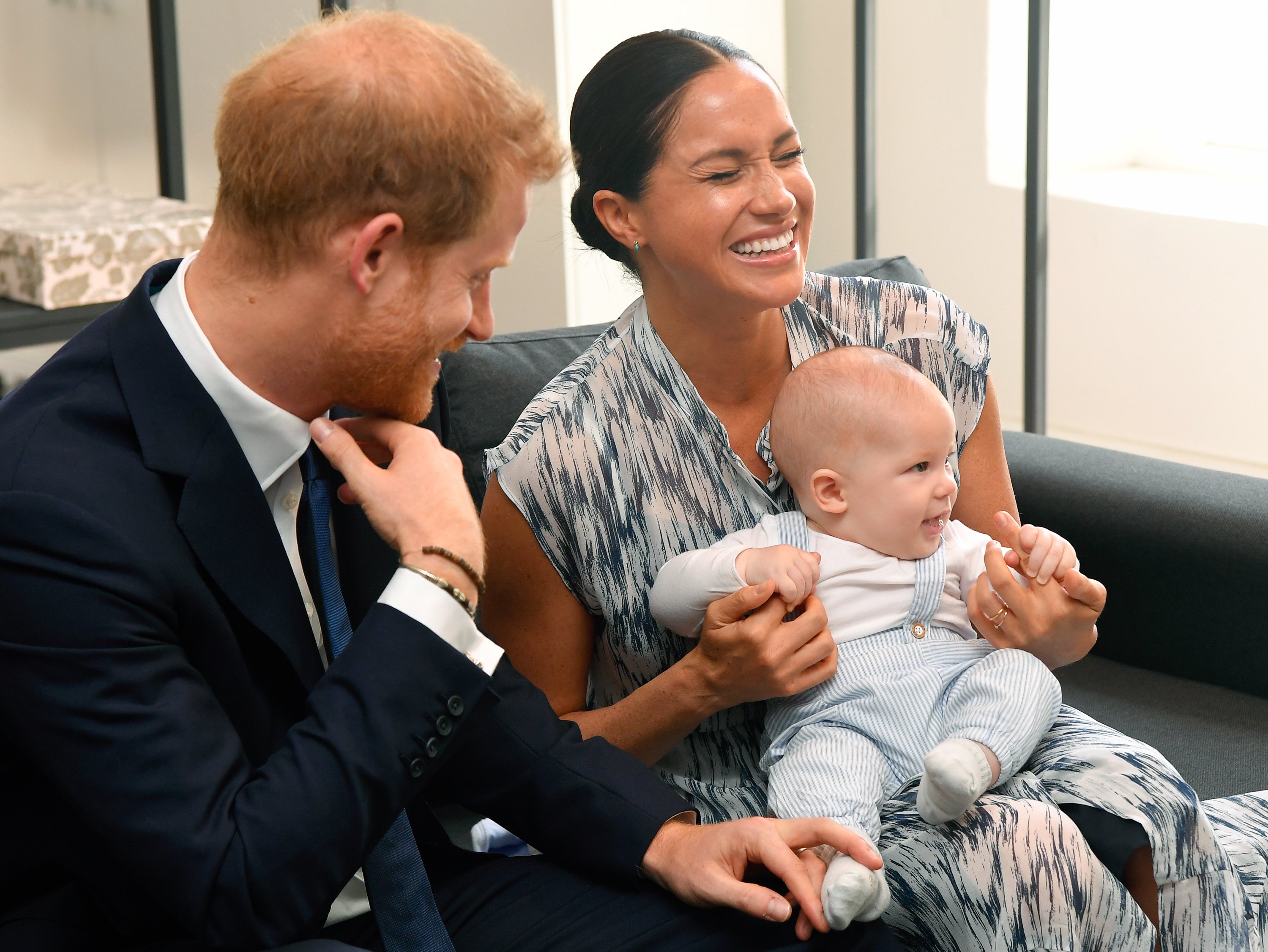 Prince Harry, and his wife Meghan Markle with their son Archie Harrison Mountbatten-Windsor on September 25, 2019 in Cape Town, South Africa | Source: Getty Images
Even though parenting involves a huge responsibility and can be tasking, Harry is in love with the process. While talking to Hoda Kotb of the "Today" show, he explained that he loves fatherhood because it reminds him of himself. He added:
"I love every part of it. I've always wanted to be a dad. I've always wanted to have my own kids, and now I got two little people who I'm responsible for."
Harry has shown that his allegiance lies with his family. While his brother may disagree with his past decisions, he is hell-bent on doing what feels safe for his own while ensuring that his kids' relationship with their cousins does not suffer.
Please fill in your e-mail so we can share with you our top stories!