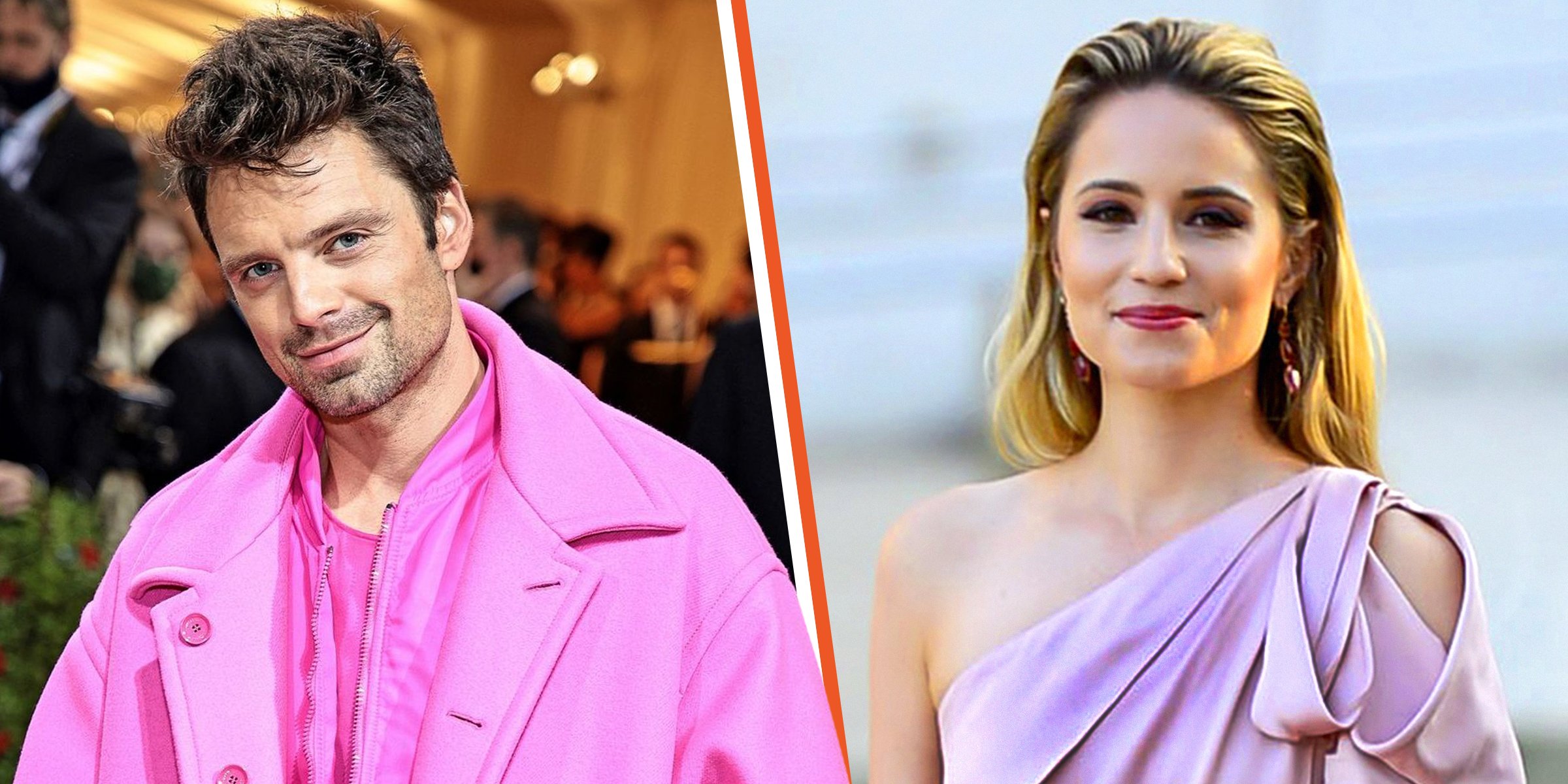 Getty Images
Sebastian Stan and Dianna Agron's Relationship Timeline and the Reason behind Their Initial Split

Sebastian Stan may be a well-known actor, but he's known to be private regarding his personal life. He usually tries to keep his love life away from the spotlight, including his relationship with actress Dianna Agron.
Romanian-American actor Sebastian Stan is one individual who has chosen to keep his love life away from the public. Despite the 40-year-old having dated numerous women over the years, he rarely confirms the relationships he's been in and is usually not seen with the women he's dating.
One of his romances was with 36-year-old American actress, dancer, singer, and director Dianna Agron. Let's take a look inside Stan's romance with Agron.
SUMMER 2011
Sebastian Stan and Dianna Agron were first reported to be dating in the summer of 2011. The reports came after Stan was spied on during a "Glee" performance at the Staples Centre in L.A. that Agron was part.
After the show, the actor reportedly went backstage to congratulate the cast and Agron especially. According to insiders, they were "all over each other" at the musical event and "loved hanging out together."
Stan and Agron were also spotted together in New York that same summer, with the actress reportedly overheard gushing over her new beau and how she's "in a really great place."
Almost a week after Agron was overheard gushing over her new partner, she was reportedly seen leaving Stan's apartment. The "Gossip Girl" actor and the 36-year-old actress were photographed leaving Stan's apartment, with Agron said to be wearing the same blue dress she was spotted wearing while shopping 24 hours earlier.
DECEMBER 2011
As a couple, Stan and Agron have remained private regarding their relationship besides being spotted during those rare moments together. The pair went from being inseparable and lovey-dovey to ending up in splitsville in months.
The "Glee" star and the 40-year-old actor started their relationship with a blast in mid-2011, but they reportedly separated that same year in December. According to numerous reports, there are several reasons behind the couple's split.
Firstly, there were reports that Agron felt jealous of every girl around Stan. An insider told Us Weekly the pair broke up because Agron was "super jealous" and "always worried that he was cheating on her while he was away filming." The source also said Stan would never have cheated on the actress.
Another reason that the "Captain America: The Winter Soldier" star and "The Family" actress separated is that it was hard for them to deal with a long-distance relationship, and according to a friend, that "wasn't working.".
However, the same friend also said the "I Am Number Four" actress "might rekindle the flame" with Stan as she was planning to spend Christmas in New York that year.
FEBRUARY 2012
Dianna Agron's friend's prediction that the pair would get back together may have come true. Many could have thought that the couple's history ended in December 2011; however, it had a continuation.
The "Black Swan" actor and the 36-year-old actress were spotted having a great time together on Valentine's Day in 2012. They were seen kissing on the street after enjoying a dinner date at La Poubelle Bistro in Hollywood.
The love birds looked stylish in their outfits, with Agron stepping out in a 50s-style midi dress that matched her wedges. She covered up in a black jacket and accessorized with a similar colored clutch.
Stan looked edgy in an outfit that mainly had black pieces. He wore a white T-shirt paired with black jeans and a leather jacket while accessorizing with a black cap and studded belt.
Right after the actors went out on their dinner date, it was announced that they were an item again. Us Weekly reported that a source confirmed that the actors were an item again. The source also said the pair got together over the Golden Globes weekend.
The source further expressed that the "Captain America: The Winter Soldier" actor was hesitant to reconcile with Agron and that the actress "wanted forgiveness."
It was also revealed that the 40-year-old actor had "made all his friends stop talking" to Agron. According to the source, Stan had also told his friend that Agron was "mean" to him, which made things awkward when the pair reconciled.
Unfortunately, their reunion seems to have lasted a short time as no news about the couple appeared after the February events.
SEBASTIAN STAN'S DATING HISTORY
Sebastian Stan has dated some of the most well-known Hollywood actresses, which included several co-stars. One of his previous relationships dates back to 2008 with one of his co-stars, Leighton Meester.
Stan and Meester met in 2007 on the set of the famous "Gossip Girl." By 2008, rumors that the actors were dating started to spread, with a source revealing to Page Six that that pair "couldn't keep their hands off of each other" during an industry dinner.
The actor confirmed that the two were dating when he told People in 2009 that he got to "go home" with Meester after the director yelled cut.
However, the couple reportedly split the following year after dating for about two years. According to a source, the pair broke up because Meester didn't "know how to be in a relationship and doesn't really like them."
About a year later, in 2011, Stan and Agron were rumored to be an item. It was after they spent quality time together in L.A. after Agron's "Glee" performance at Staples Centre in June 2011. They separated after a few months together in December 2011 but reconciled in February 2012 before seemingly splitting again.
The actor then went on to date Jennifer Morrison in the summer of 2012. Both actors were starring in the series "Once Upon a Time" at the time.
They reportedly called it quits after dating for about a year in 2013, with a source claiming that the pair "just grew apart" and there was "no bad blood" between them.
In July 2014, rumors that Stan and actress Margarita Levieva were a couple started swirling. A source revealed they had been friends for a while and were "having fun together and seeing where it goes." Levieva and Stan dated for two years before they went their separate ways.
Nearly four years later, the "Black Swan" actor was romantically linked to Spanish actress Alejandra Onieva. It came after the pair were seen holding hands in July 2020 in Ibiza.
They also reportedly went to Mexico together on vacation in November 2020 and had a lunch date in L.A. a month later. Their romance was short-lived, however, as the actor started dating someone else in March 2021.
Stan and Daisy Edgar-Jones were reportedly dating in 2021. However, the pair never really confirmed if they were an item or not, despite Stan's friends saying that "they get on really well."
The 40-year-old actor is rumored to be currently dating "Peaky Blinders" actress Annabelle Wallis after the two were spotted together celebrating Stan's birthday. The actor was on a trip with his friends and Wallis to Greece to celebrate his 40th birthday.
Stan and Wallis were photographed together in Greece on August 13, 2022. They sparked romance rumors in May 2022 after they were seen together at Robert Pattinson's birthday party, getting cozy and kissing.
The pair have been inseparable ever since and spend much time together. They have also been spotted together out and about on numerous occasions.
On one occasion, in July 2022, the two stars were seen strolling through New York City with their arms wrapped around each other. Plus, Stan was seen walking the actress's dog, Zeus.
Despite Sebastian Stan spending his 40th birthday with Wallis and friends, he only shared a throwback photo of himself from his childhood on his Instagram. It seems Stan is continuing his trend of keeping his relationships under wraps as the actor and Wallis have not addressed the rumors of their alleged romance.
Please fill in your e-mail so we can share with you our top stories!