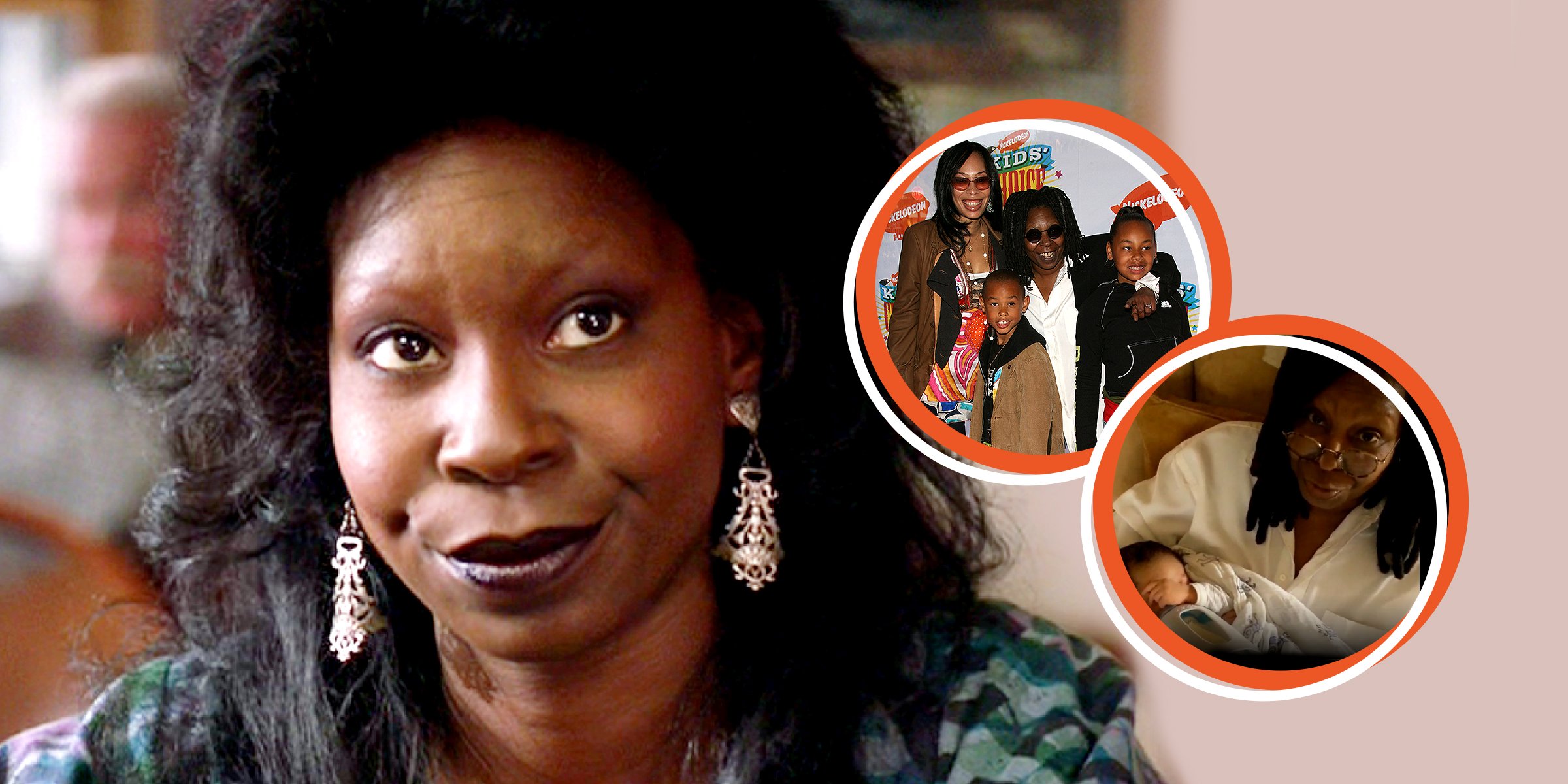 Getty Images - Instagram.com/whoopigoldberg
Whoopi Goldberg's Motherhood Journey Was Tough — She Is Now Involved in Lives of 3 Grandkids & Great-Grandchild

Whoopi Goldberg is one woman who has tasted success in various aspects of her life. Not only has she achieved a lot in her career, but she has also reached different milestones in her personal life. Inside the actress's life as a mother, grandmother, and great grandmother.
Whoopi Goldberg is a multi-talented, multifaceted individual. A rockstar, TV host, and award-winning actress, the icon has managed to stamp her place as one of America's most outstanding television personalities.
Besides her stellar career, Goldberg has other things to be grateful for — her family. The entertainment icon is a doting mother to her beautiful daughter, Alex Martin.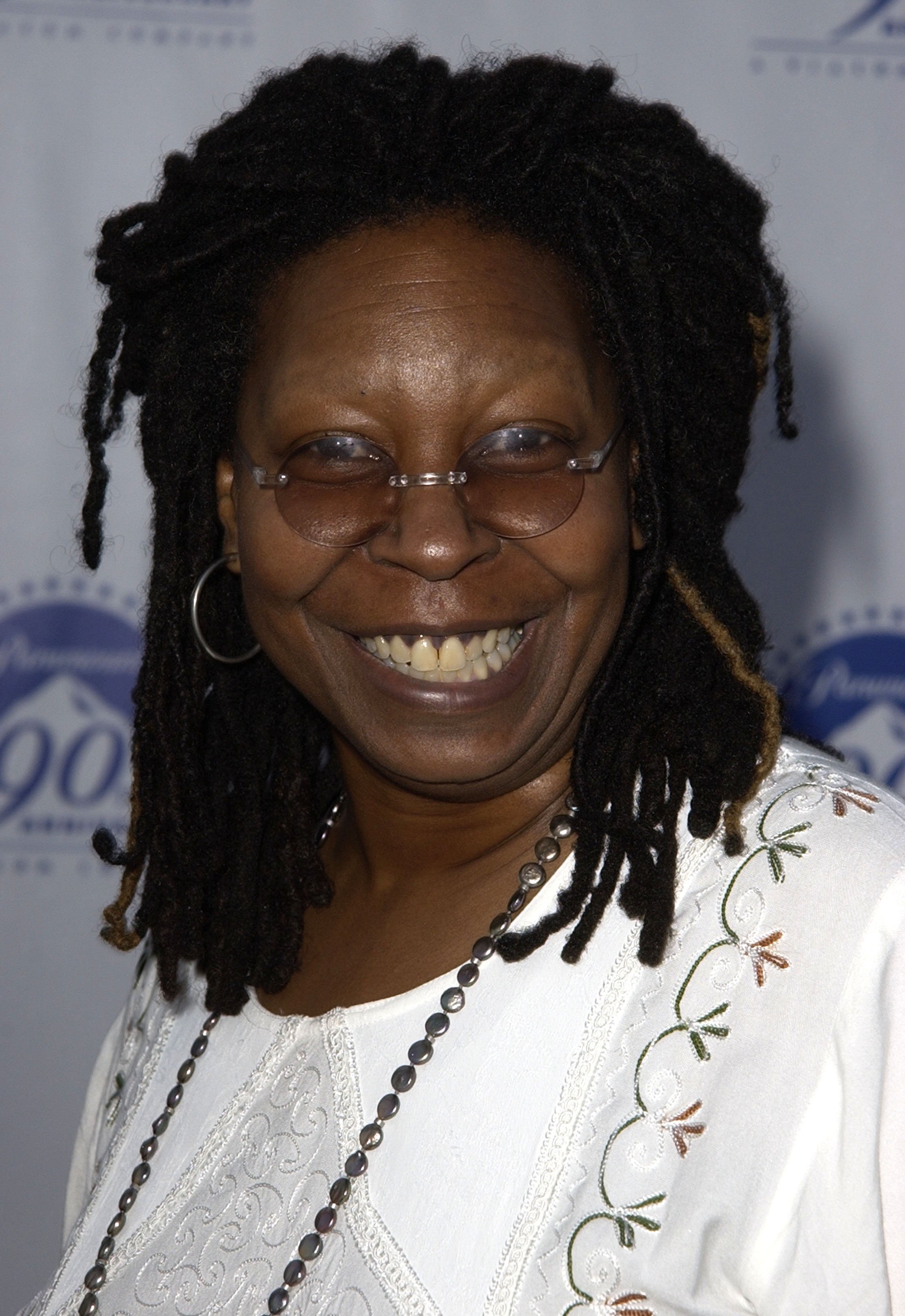 Whoopi Goldberg at the Paramount Pictures in Hollywood, California. | Source: Getty Images
Goldberg's experience as a mother is one she can proudly reflect and smile on. She welcomed Alex with her first husband, Alvin Martin, in 1973 when she was only 17.
At the time, the actress had just recovered from her heroin addiction, a terrible habit she picked as a teenager growing up in New York in the 1960s.
Alex's arrival made Goldberg realize how much of a better person she needed to be. That is why, even after her split from Alvin in 1979, the comedian moved to California with her little daughter.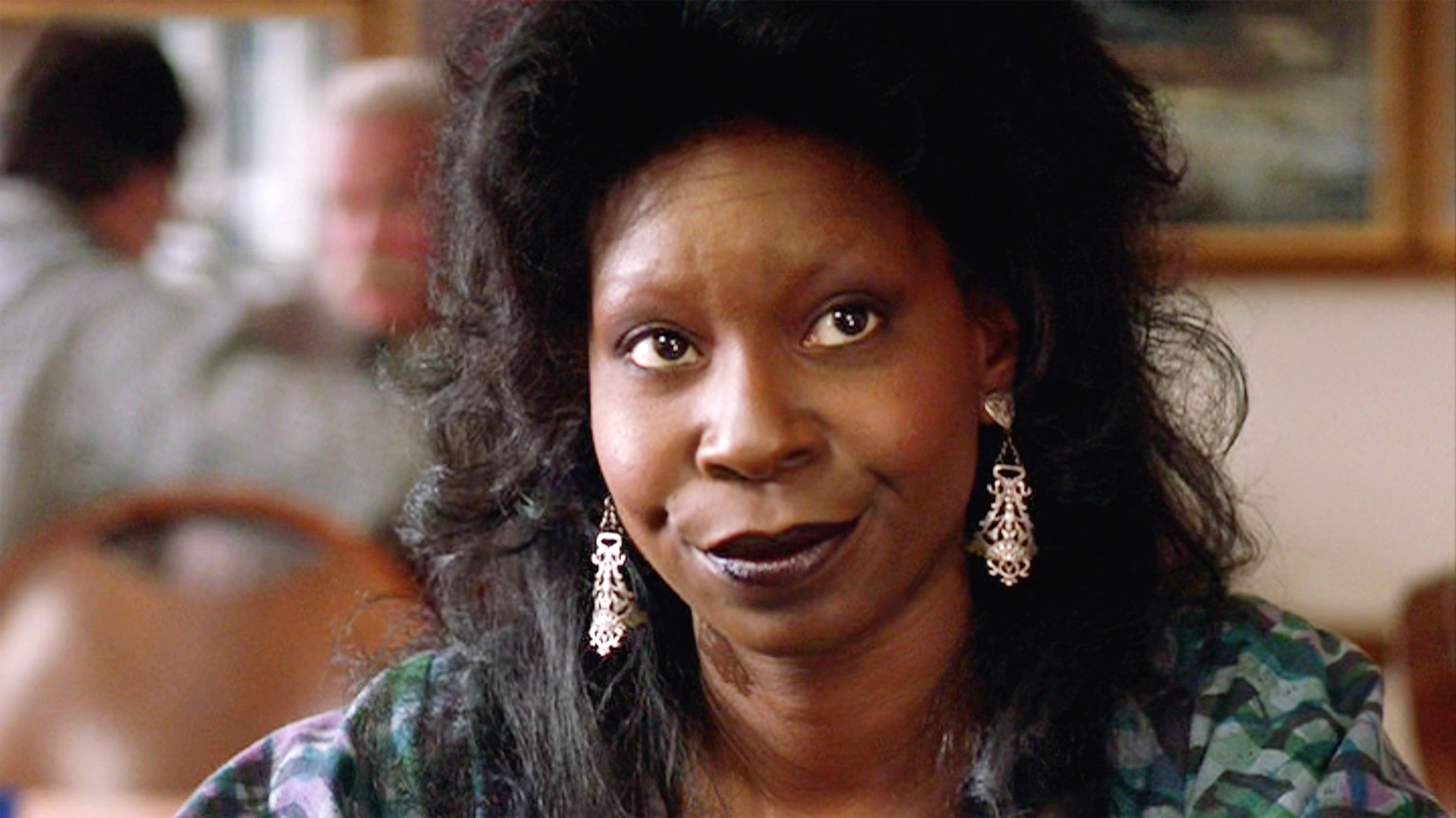 The movie "Ghost" was directed by Jerry Zucker and written by Bruce Joel Rubin, and seen here, Whoopi Goldberg as Oda Mae Brown. | Source: Getty Images
There, Goldberg took on odd jobs to cater to herself and Alex. The mother and daughter would form quite an unbreakable bond in the following years.
Goldberg and Alex's close relationship is not surprising, as it was modeled after the actress and her mother, Emma Johnson. Like the TV host, Johnson was saddled with the responsibility of caring for Goldberg as a single mother.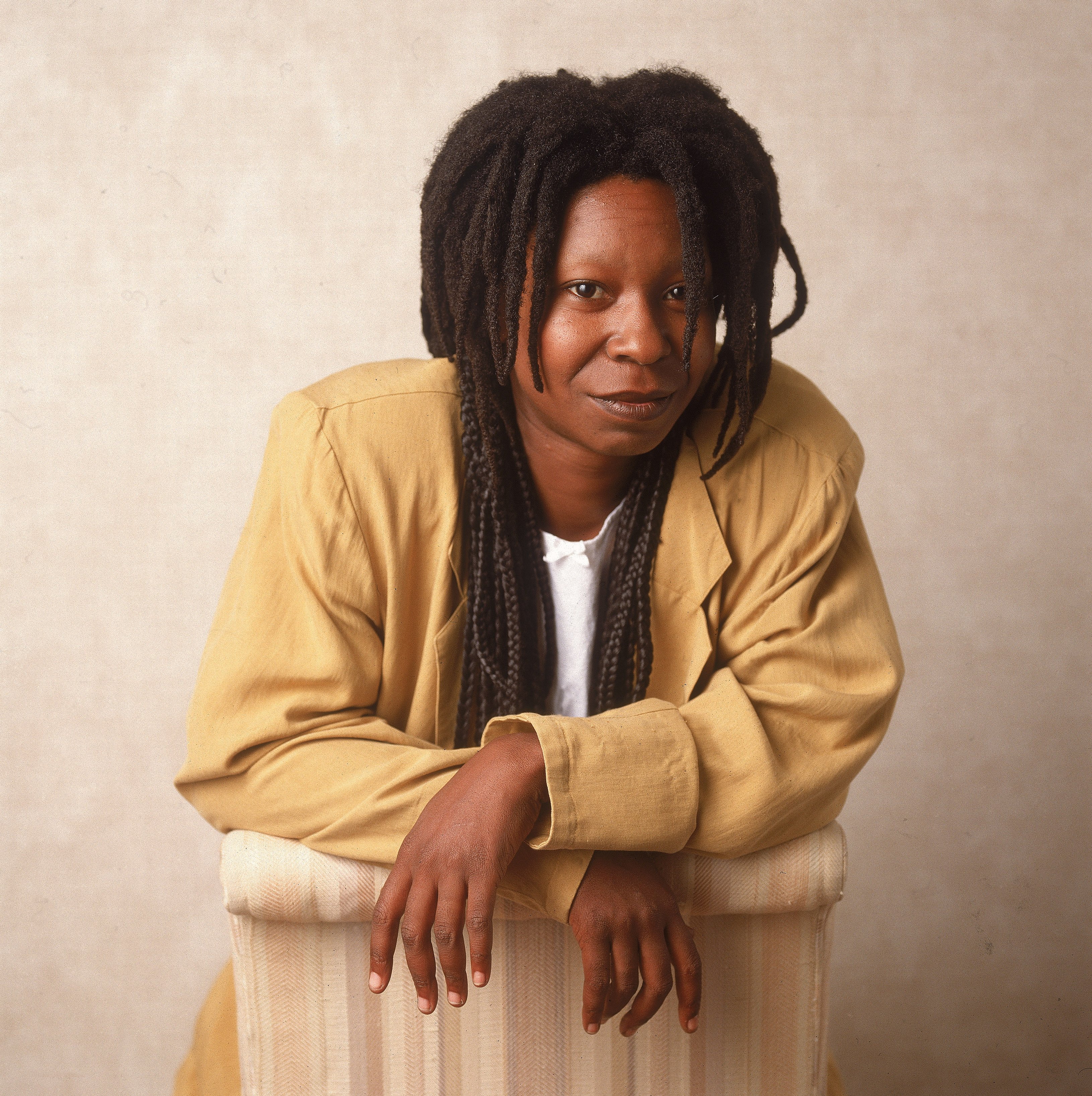 Studio portrait of American actor and comedian Whoopi Goldberg leaning on a chair, 1988. | Source: Getty Images
The situation allowed Goldberg to experience a mother's love firsthand, concluding that Johnson was one of the best people she was privileged to know. Sadly, in 2010, Johnson died from a stroke.
Excited, Goldberg took to Instagram to announce the good news.
A few days later, Goldberg would realize that no one would ever love her as her mother did. A mother's love is priceless; thanks to Goldberg's intentionality, Alex can proudly say she had experienced it. Here are more details about the actress's motherhood.
ALEX'S THOUGHTS ON HER CHILDHOOD WITH GOLDBERG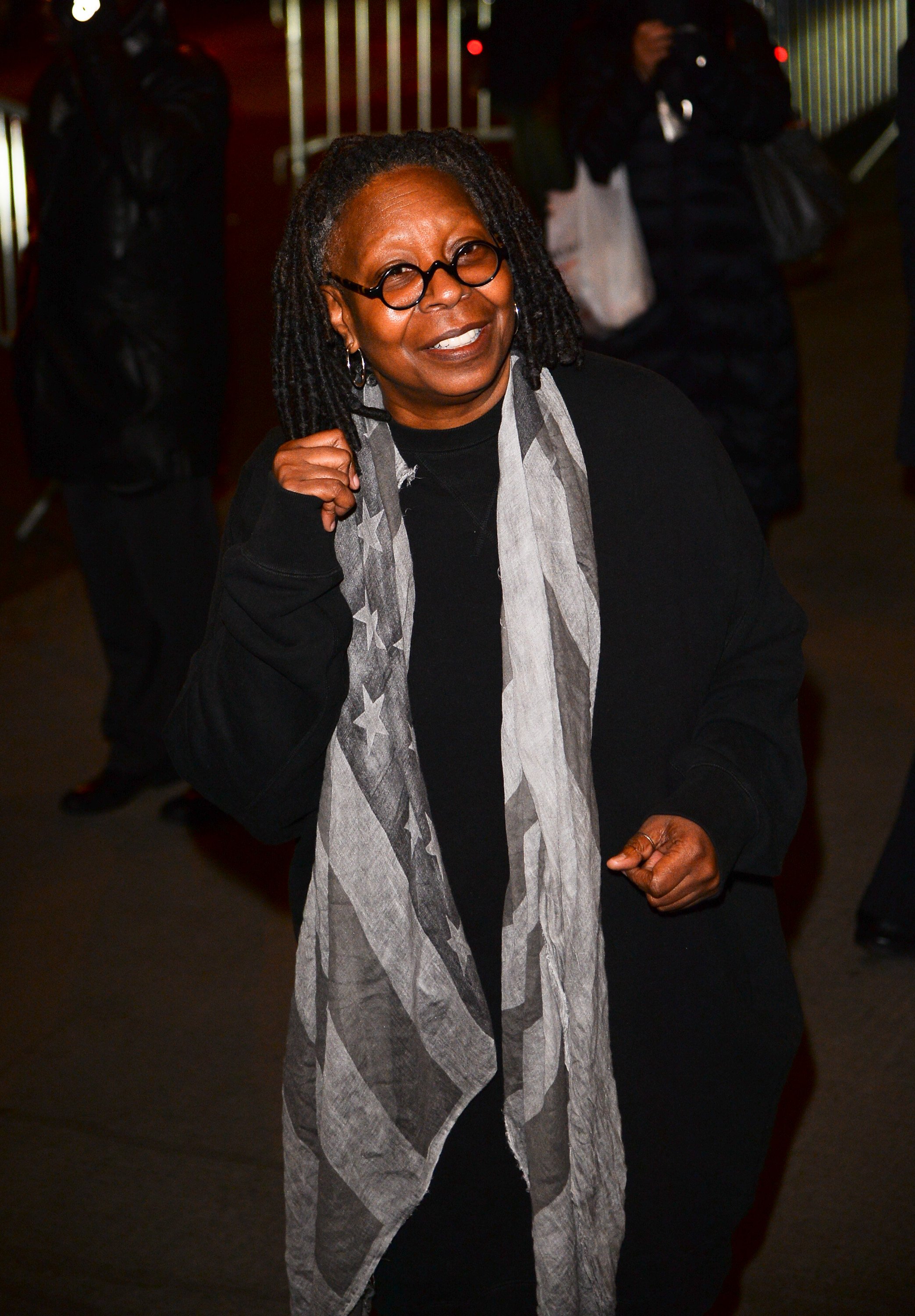 Whoopi Goldberg was seen walking in Midtown on February 13, 2018, in New York City. | Source: Getty Images
The "The Colour Purple" star and her daughter have successfully climbed the ladder. However, their difficult journey to stardom is one that neither of the duo can forget.
In 2015, Alex sat down for a chat with theGrio, where she opened up about her difficult childhood ordeal, especially during the first ten years of her life. In Alex's words (via The things):
"I know what it's like with the food stamps because my mom has her [welfare] cards framed. Seriously, I remember that. I remember we had a one-room space and slept in the bed together. "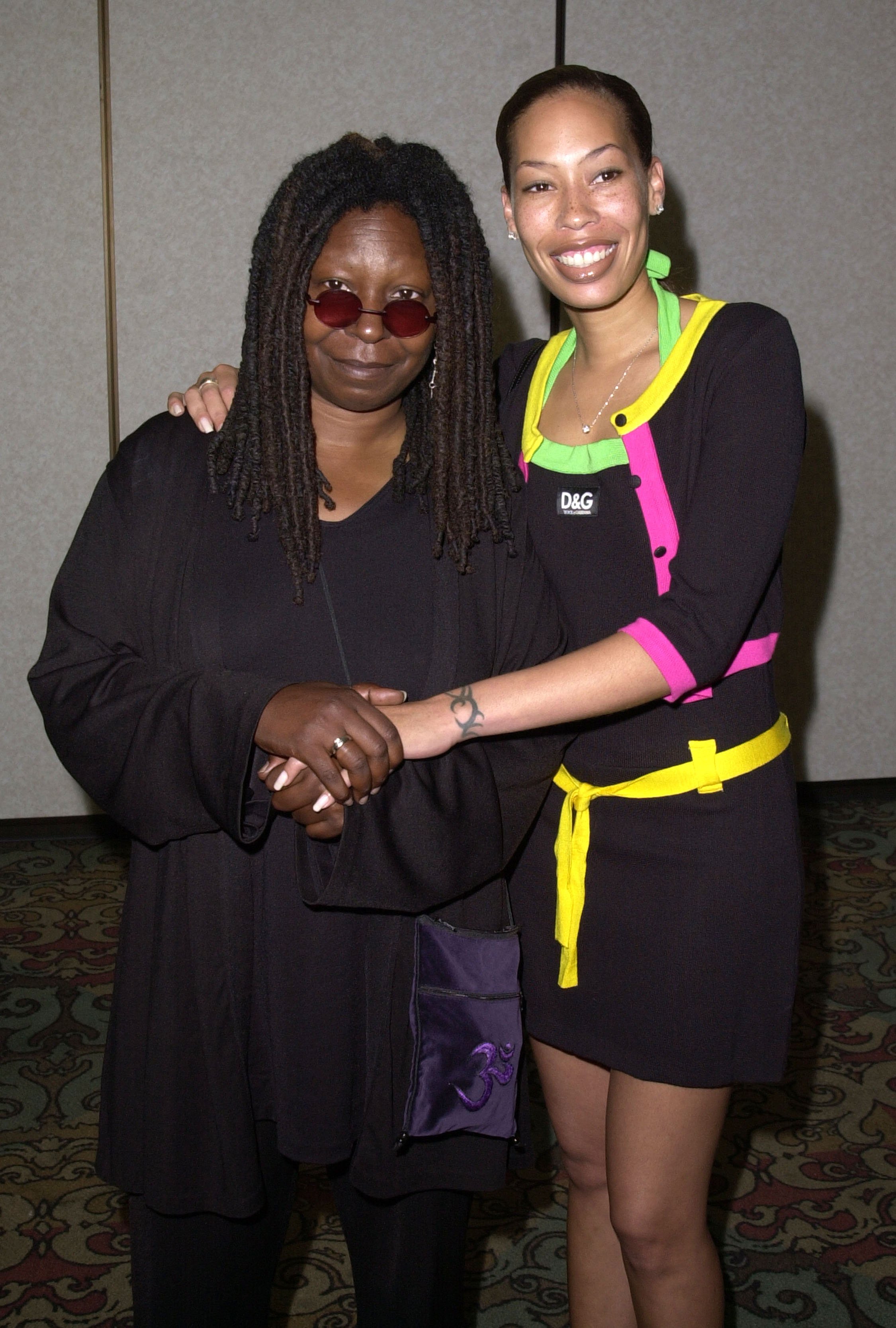 Whoopi Goldberg & Daughter Alex during The 25th Annual Crystal Awards - Women in Film at Century Plaza Hotel in Century City, California, United States. | Source: Getty Images
The film producer recalled how she and Goldberg traveled across the country in broken-down bugs. Also, the mother and child could not afford movie tickets.
But thankfully, Alex found friends and did other fun activities like climbing trees and camping trees, which made her childhood bearable.
Many years down the road, Alex can only consider those trials as experiences that have helped her be an amazing wife and mother. The star is a loving wife to her husband, Bernard Dean, and a doting mother to three children.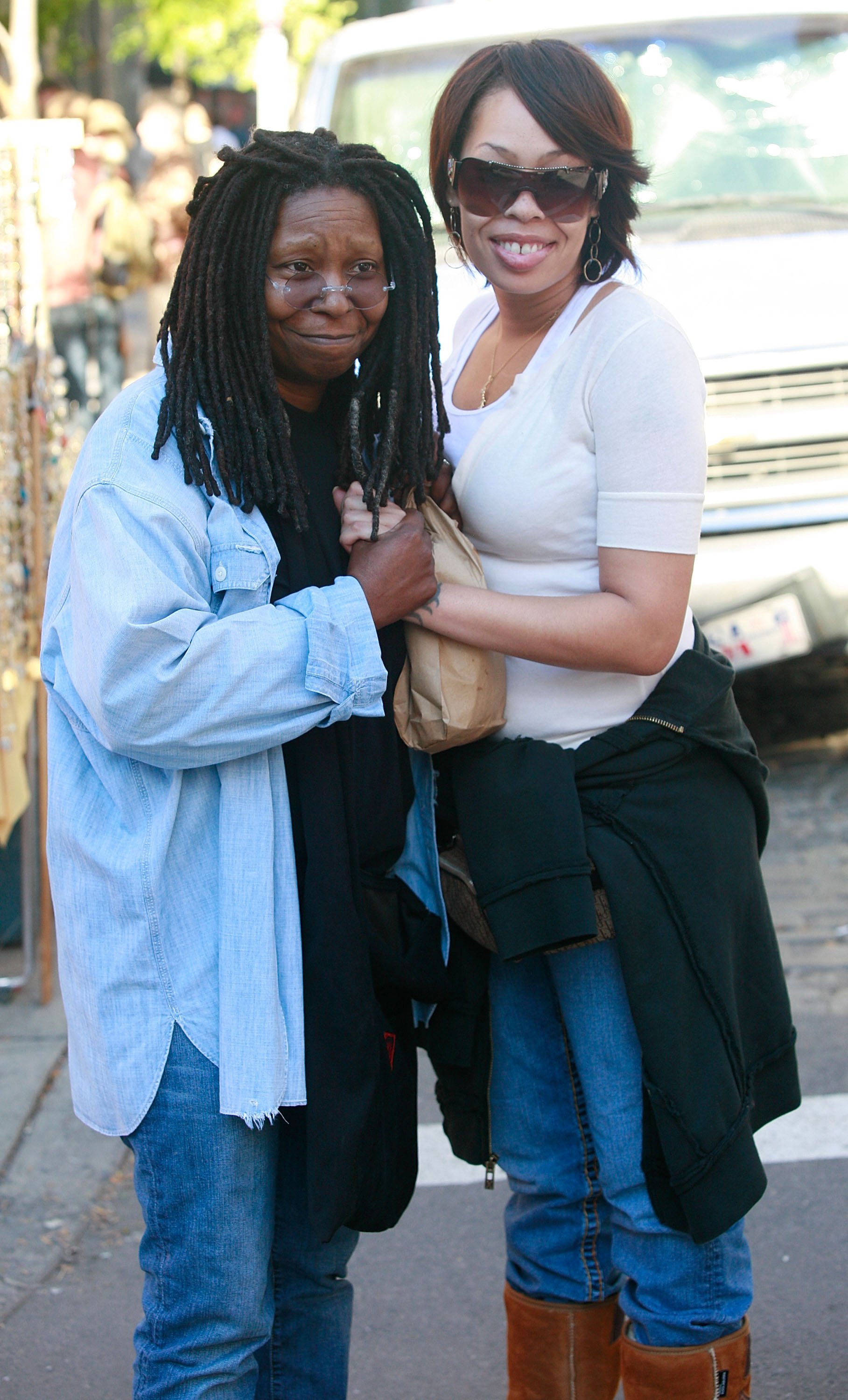 Whoopi Goldberg and daughter actress Alexandrea Martin were shopping in SOHO on October 21, 2007, in New York City. | Source: Getty Images
Alex welcomed her first child, Amarah Skye, in 1989. Six years later, she became a mother of two following the arrival of her second child, Jerzey. Then in 1998, Alex's third child, Mason, joined the family. Besides being an accomplished family woman, Alex also enjoys a thriving career.
She is an actress and has made appearances in productions such as "Sister Act 2: Back in the Habit," "American Intellectuals," and "Strange As Angels." Also, she was awarded the title of Miss Golden Globe at the 1994 Golden Globe Awards.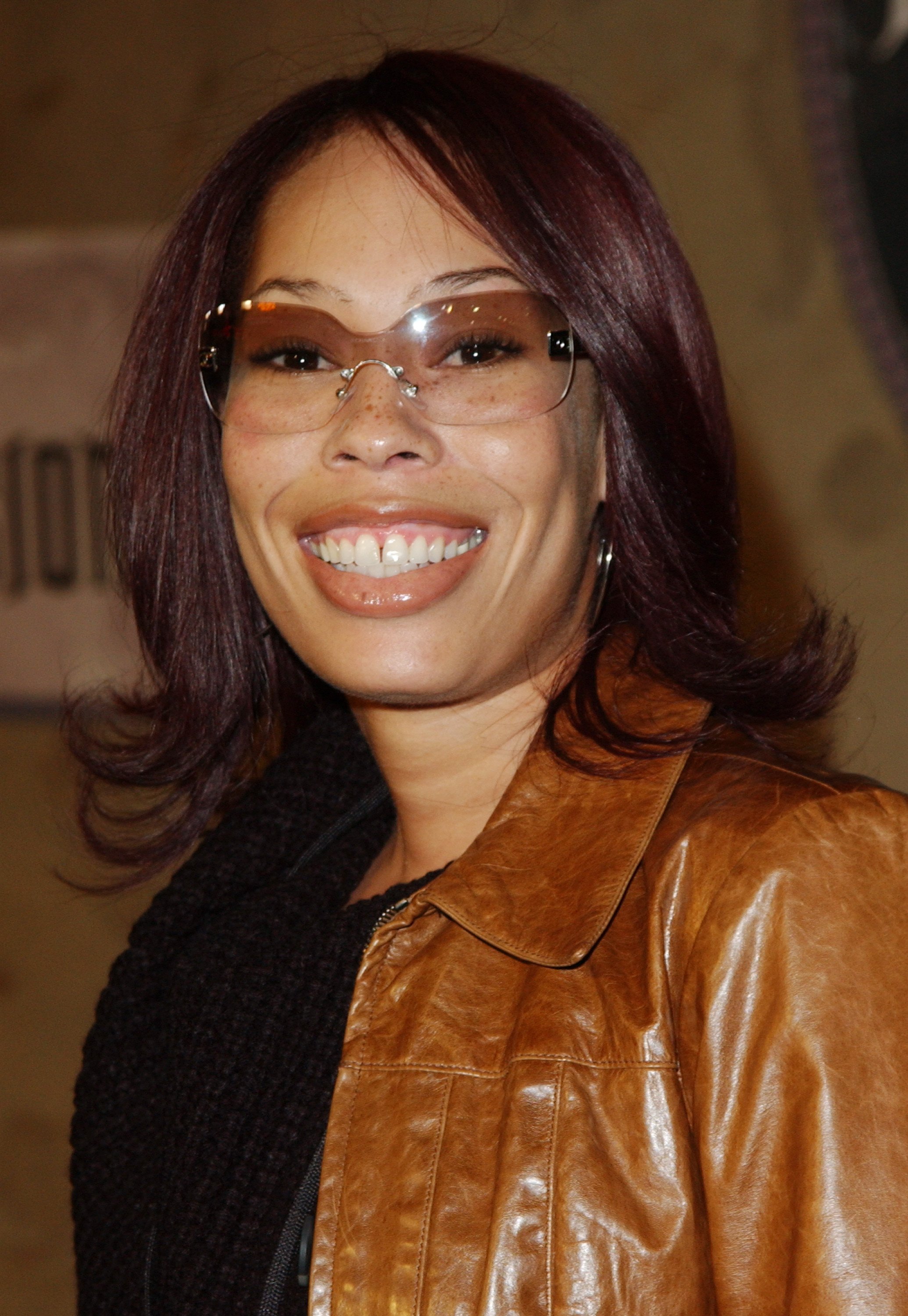 Alex Martin (Whoopi Goldberg's daughter) during "The Haunted Mansion" - Los Angeles Premiere at The El Capitan Theatre in Hollywood, California, United States. | Source: Getty Images
In addition to the actress's movie credits and title, the world saw another side of Alex when she landed her reality show in 2015. The series, which aired six episodes and was produced by Goldberg, saw Alex focus on becoming a business owner while creating a nail polish line called Nail Buzz.
Alex may not be as successful and famous as her mother, but the 49-year-old showbiz star remains an inspiration to many young women in the world.
INSIDE GOLDBERG'S LIFE AS A GRANDMOTHER/GREAT GRANDMOTHER
Whoopi Goldberg and her daughter Alex at the premiere of "Rat Race" at the Cineplex Odeon Century Plaza in Los Angeles. | Source: Getty Images
Goldberg considers motherhood one of the most rewarding jobs. At the same time, her role as a grandmother is one she doesn't take lightly.
The actress's first grandchild, Amarah, has spoken candidly about her bond with Goldberg many times. In one of Amarah's interviews with The Post, she made it known that her grandma's approval matters a lot.
Whoopi Goldberg and granddaughter Amarah Skye Martin attend the Family Festival Street Fair & Tribeca ESPN Sports Day during the 2008 Tribeca Film Festival on May 3, 2008, in New York City. | Source: Getty Images
According to Amarah, when casting directors for the new series "Claim to Flame" sent her a DM on Instagram, Goldberg was one of the first people she talked to. As expected, the television host was skeptical about it but eventually gave her blessings.
Amarah also confessed that her celebrity grandmother is very supportive of anything she does. Overall, the grandmother and grandchild bond is quite visible. In Amarah's words (via NYPOST):
"I see her every day. If I don't see her, it's a call or a text. I'm always in her sight and her mind. We're a very close-knit family. You know how they say, 'It takes a village?' We are the village."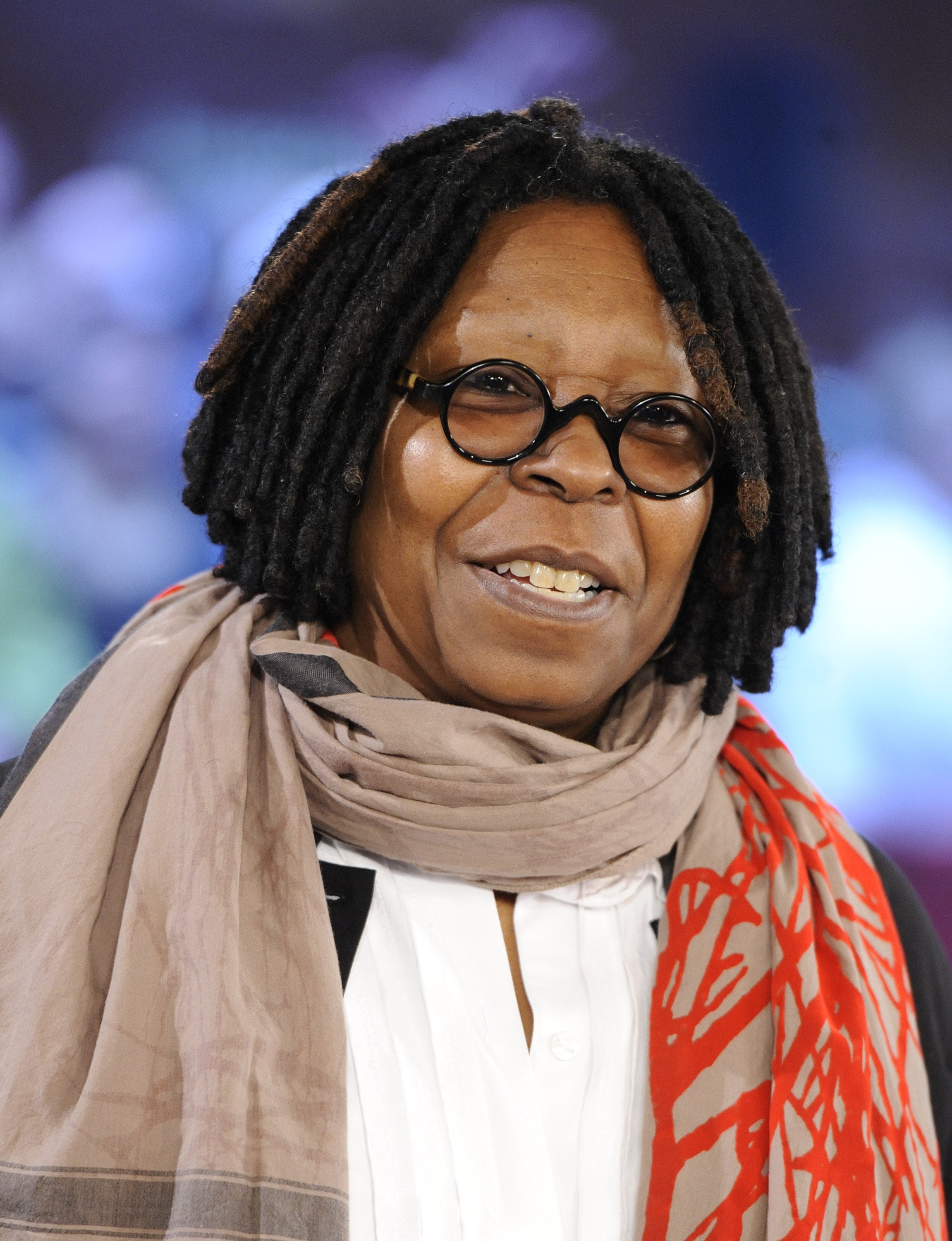 Whoopi Goldberg appears on NBC News' "Today" show. | Source: Getty Images
While Goldberg continues to be a good mother and grandmother, she has another title added to her name — great grandmother. She became a great grandmother for the first time in 2014 when Amarah welcomed her first child.
Excited, Goldberg took to Instagram to announce the good news. She shared a video of herself and the infant; netizens could not be happier for the "Lion King" actress.
After all the challenges Goldberg has faced in her personal and professional life, it is joyful to see her enjoy beautiful moments with her family. At 66, the entertainment icon now pays much attention to her family, as she strives to be a present figure in their lives.
Please fill in your e-mail so we can share with you our top stories!