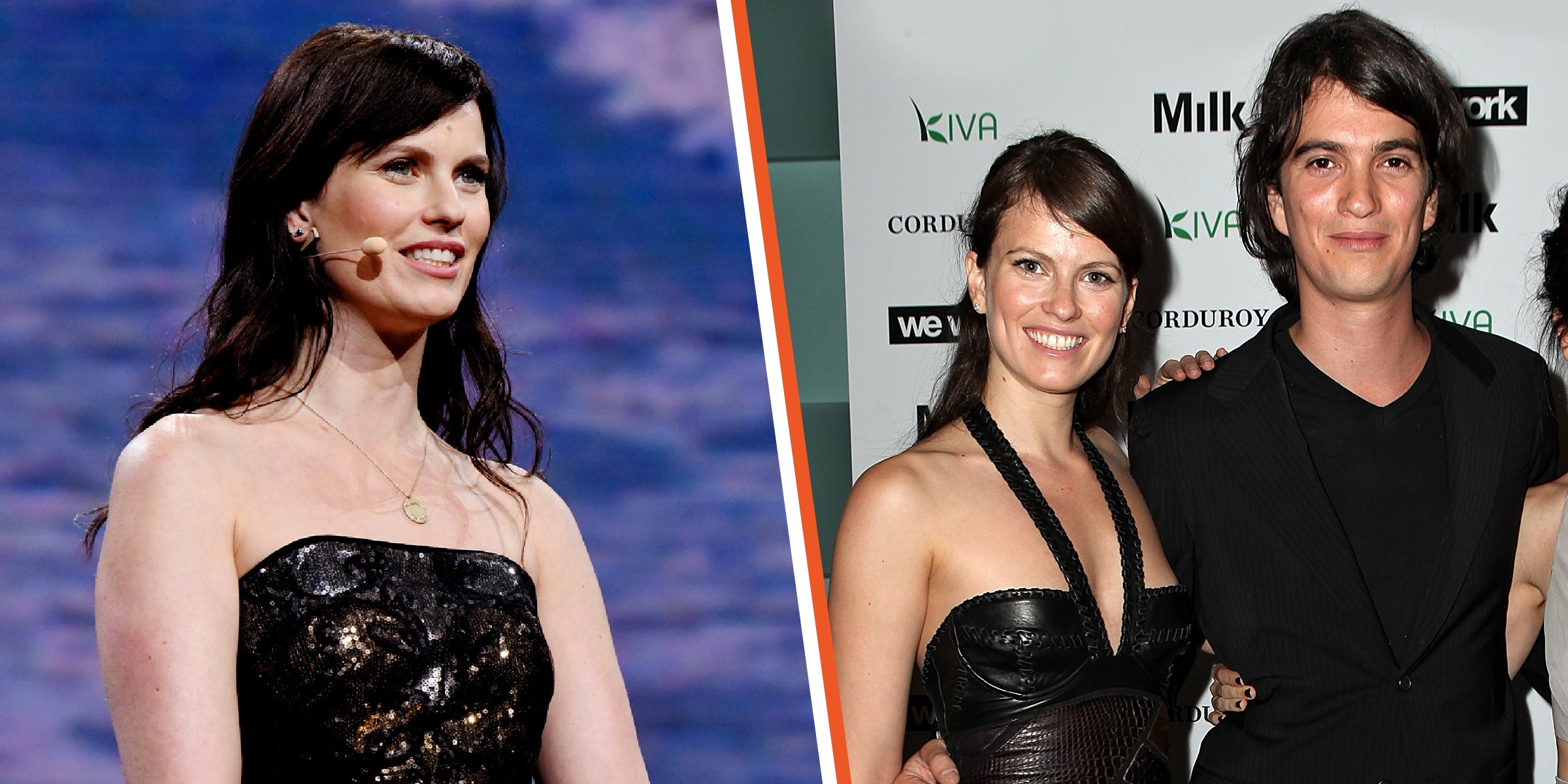 Getty Images
Model Adi Neumann Is Adam Neumann's Sister & They Moved to New York Together

Adi Neumann is widely known for being the sister of the business founder Adam Neumann. However, there is much more to this fascinating woman who began taking the world by storm as a teenager. Read on to find out more about this beautiful Israeli woman.
Adi Neumann was Miss Teen Israel, an ode to her future on the catwalk. She eventually became a model, moving with her brother Adam Neumann to New York in the early 2000s.
Adi shares two children, four-year-old David, and six-year-old Nika, with her husband, Avi Yehiel. The two have reportedly been married for over a decade.
ADI NEUMANN WAS BORN IN ISRAEL
Forty years ago, in 1982, Adi was born in Israel. Her parents divorced when her brother was seven years old. Before Neumann-Orbach became a single mother, she met her children's father in medical school in 1978. The divorce devastated her, even causing the mom to have suicidal thoughts and affecting her ability to work. As she said:
"There's nothing you can do about it. We all experience crises, and you have to find the strength to get through it. It grows your personality."
Adi and Adam moved around a lot as children under the care of their mom, Avivit Neumann-Orbach, a senior oncologist and urologist. Their low-income lifestyle taught the two siblings the value of money, with Adam taking on his entrepreneurial spirit from this childhood experience.
The mother included her children in making decisions concerning money, and her son became a newspaper boy. She stated that one month after he picked up that job, he handed her $150 that he claimed was for rent.
In 2022, a film based on one of his entrepreneurial endeavors, "WeCrashed," came out; a series about the ups and downs of "WeWork." This is the company that her brother and his wife created. In this film, the role of Adi was played by Shanti Ashanti, an Israeli actress, and model.
ADI NEUMANN'S MODELING CAREER
Adi is in the top 500 global ranks in her modeling career. She is represented by two M4 Models agencies: one in Hamburg and one in Berlin, as well as Devotional Model Management.
Adi has modeled for many big-name publications, such as Elle Spain in 2001 and Vogue Russia in 2000. The model has also posed for Marie Claire and Elle, among other high-end magazine publications. She has also been part of advertisements for Calvin Klein, Tignanello, Liu Jo, and much more.
Of course, no one's career is perfect, and in 2012, following a new law, she was banned from appearing in publications in her home country because her BMI stood at 18.3. Responding, she stated that the law should focus on the overall health rather than BMI and apply regulations to that area instead.
ADI NEUMANN HAS A HUSBAND AND TWO CHILDREN
Adi's husband Yehiel is the CEO of the Israeli soccer team Hapoel Petah Tikva and was a professional football player for over a decade. He previously worked as quality control and enterprise project manager at his brother-in-law's former company. He was also the Head of Wellness at one point during her employment for nearly five years.
You May Also Like: Kris Jenner's Younger Sister Karen Houghton Is Less Famous & Who No One Knew Existed
She, Yehiel, and their two children appear to be a happy family, with the mom not shy to post beautiful pictures of them on Instagram. In one, she posted an adorable shot of her husband with the kids, with a caption that read:
"Happy Father's Day! Dear Avi @avi.yehiel , your fatherhood is beautiful to watch. Your kindness, patience and belief in the kids and their abilities inspires me every day and sometimes Abba has a headache. I LOVE you. #davidie #supernika."
Her followers were taken in by the cute photograph leaving behind almost 200 likes. Individuals in the comment section wished Yehiel a Happy Father's Day, many of whom sent through heart emojis.
RELATIONSHIP WITH BROTHER ADAM NEUMANN
Adam and Adi have lived together since 2001, initially moving into a Tribeca apartment where Adam later joked he dated many women. Then they started many businesses, including selling beach tells, baby clothes, and much more. Of course, Adam took his company WeWork to a new level.'
With his sister still by his side, she hosted the 2017 WeWork New York Creator Awards: She was also present on the stage when WeWork presented the Second Annual Creator Global Finals in 2019 at the Microsoft Theatre.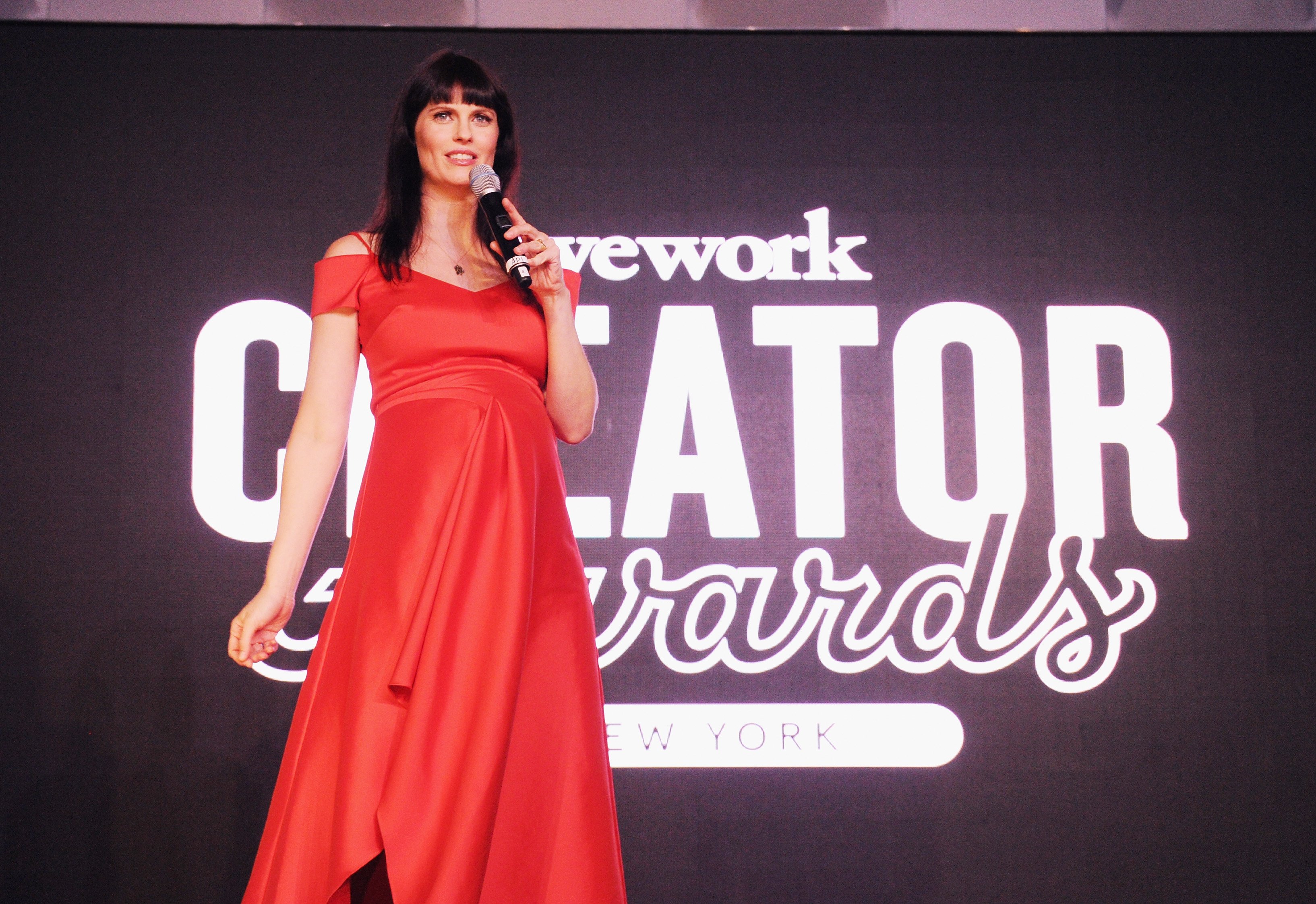 Adi Neumann speaks onstage at WeWork and Celebrates the New York Creator Awards on November 16, 2017, in New York. | Source: Getty Images
Before moving to the Big Apple with his sibling, Adam served in the Israel Navy. He was initially studying at Baruch College's business program but had just dropped out. This is when WeWork co-founder Miguel McKelvey met him through a mutual friend and decided it would be a good idea for them to collaborate.
As a result, they manifested WeWork. Regarding his current relationship with his sister, Adi is not posting pictures with her brother on her Instagram page, and little is known about what kind of bond they have now.
However, Adam has six children, so Adi is an aunt to six children. Judging by Adi's Instagram as a whole, she continues to spend quality time with her family and friends, often going on vacations.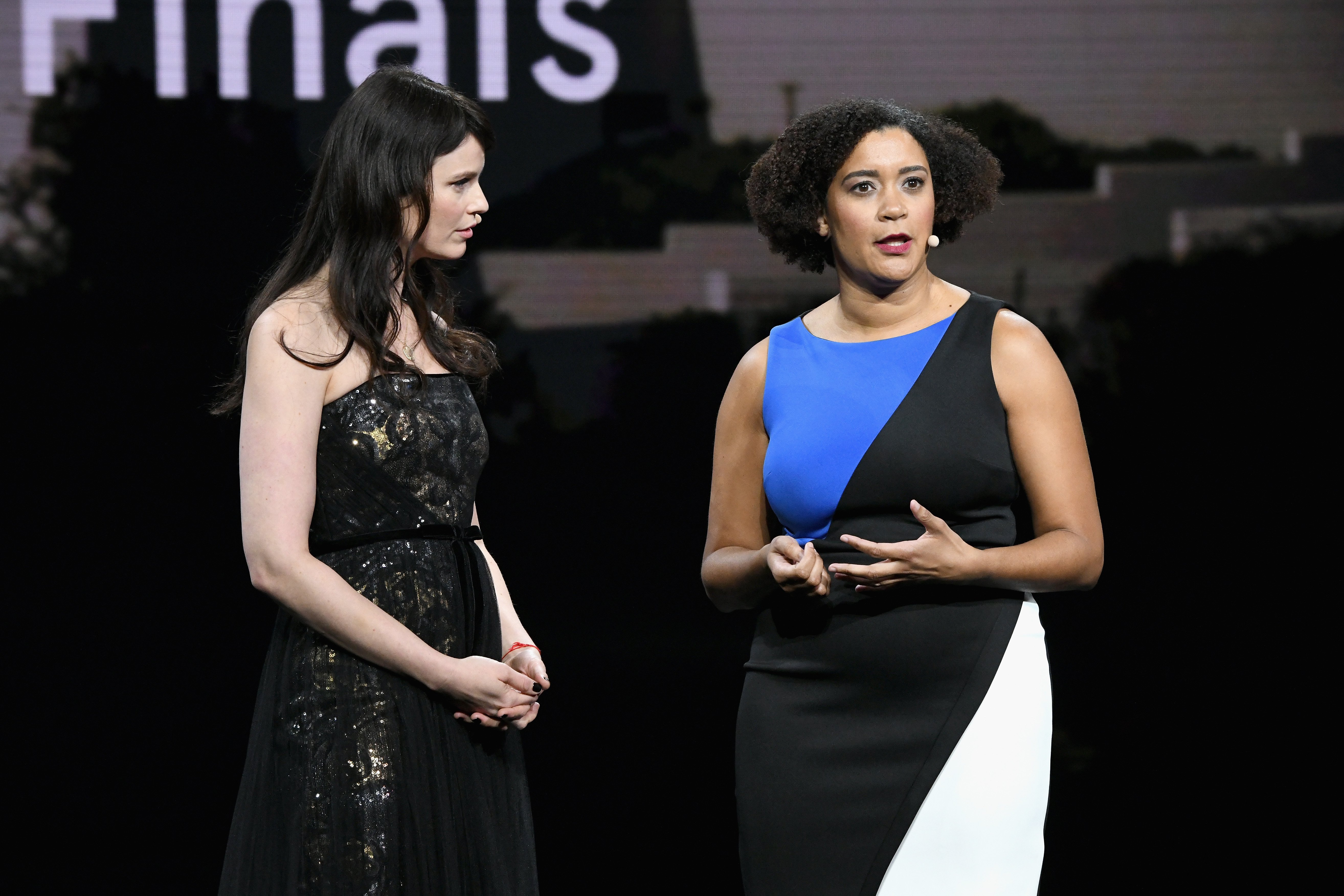 Adi Neumann and Elizabeth Lindsey were onstage at WeWork Presents Second Annual Creator Global Finals on January 9, 2019, in Los Angeles. | Source: Getty Images
Famous or not, siblings play a massive role in one's life, including Lacey Chabert', known as Gretchen from "Mean Girls," whose older sister, Wendy Chabert, passed away this year. She took to social media to announce her siblings' passing, stating that the death broke the families' hearts.
The National Suicide Prevention Lifeline is 1-800-273-8255. Other international suicide helplines can be found at befrienders.org.
Please fill in your e-mail so we can share with you our top stories!