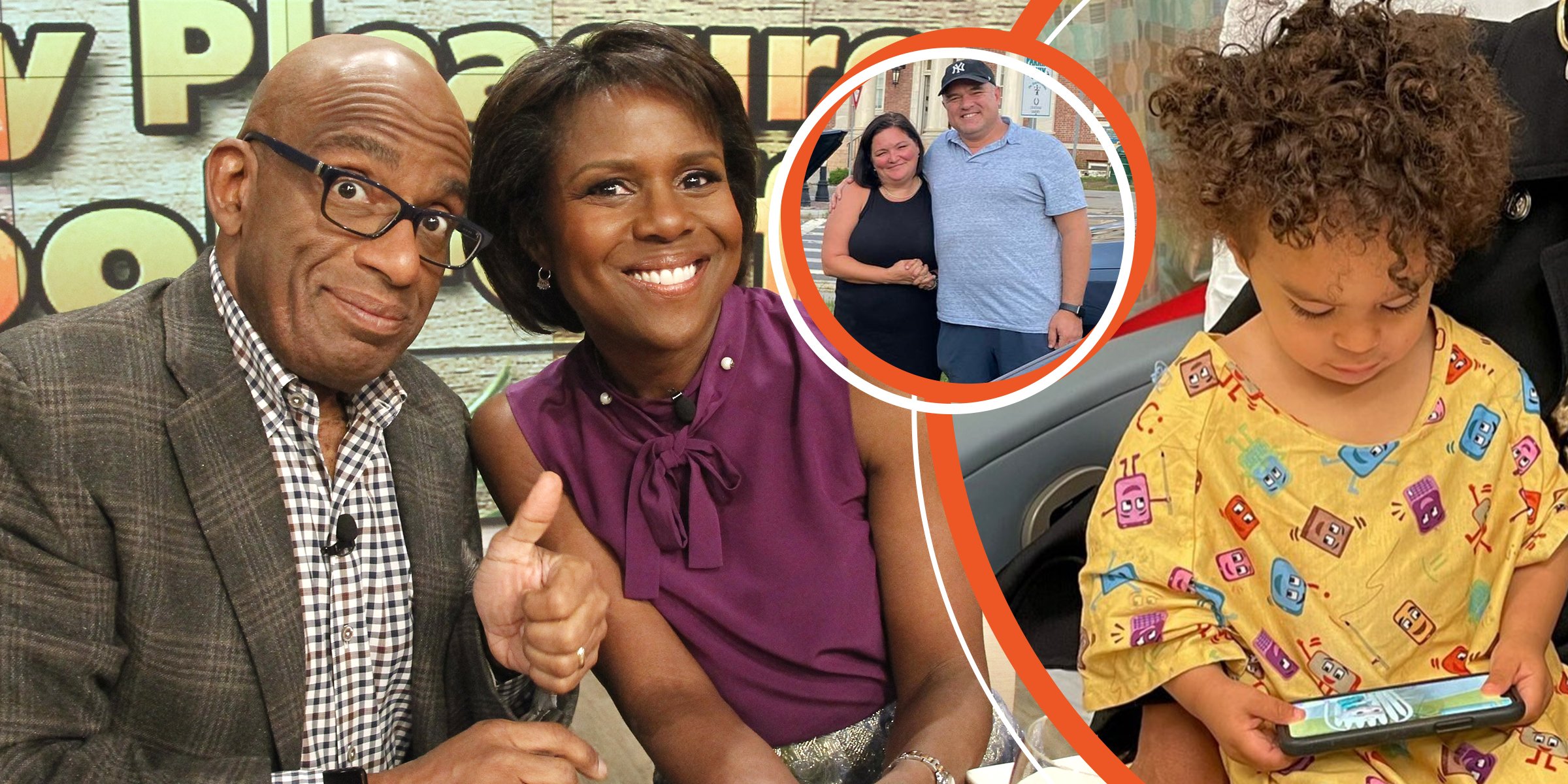 Instagram.com/tamronhall | Instagram.com/debrobertsabc | Getty Images
Al Roker Aided Friend Whose Kid Needed Urgent Care — Year Later Strangers Saved Him & Wife after Car Issue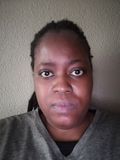 When Al Roker isn't working on the "Today" show, he's playing superhero while helping close friends like the one who once needed assistance with their child. Little did he know that the kindness would one day be returned!
In February 2017, "Today" show journalist Tamron Hall left the show and NBC News after working with Al Roker for two years. During an announcement on "Today," Al confessed that Tamron hadn't only served as his co-host but had also become a close friend to him.
In September 2019, Tamron confessed that she had to find the next best thing after leaving the show. However, she had to face vulnerability, embarrassment, and hurt, while some people told her she didn't have to stay down before picking herself up again.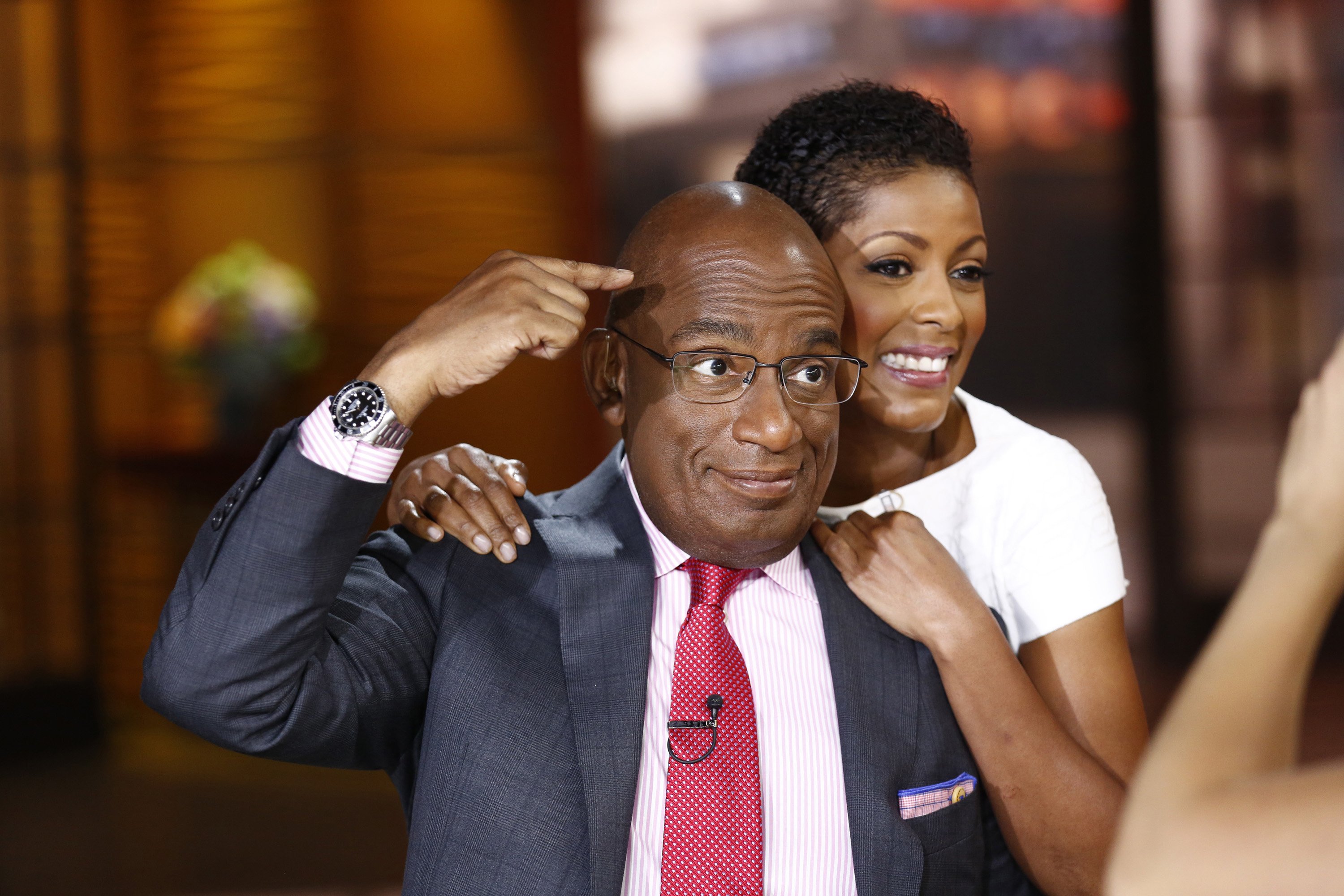 Al Roker and Tamron Hall on season 63 of NBC News' "Today" show on June 27, 2014 | Source: Getty Images
The journalist realized that even though she was at her lowest, she didn't have to face that alone. In 2017, in his goodbye speech, Al said he wished Tamron the best in all her future endeavors, and in 2019 she shared this about their friendship:
"Life without Al is no life for me."
The star explained how everyone had left a job before and never spoke to certain people again, but with others, we'd form life bonds like the one she had with Al. Tamron left the network after "Today's Take," which she co-hosted with Al, was canceled.
Instead, the network chose to give an hour-long show to Megyn Kelly. The truth was that what bonded Tamron to Al was much more substantial than a mere friendship, as the pair had faced some trials they overcame together.
BEST FRIENDS AL AND TAMRON RESCUE HER SON
On April 24, 2019, Tamron became a first-time mother at 48! Speaking to People magazine a month later, she revealed that her son, Moses, had been worth the effort, time, and patience it took for him to join her.
The former "Today" host confessed that there was a time she wasn't sure her son would be born. She told the publication that doctors said she was a high-risk candidate because of medical issues she had beside her age.
In March 2019, she was 32 weeks pregnant, carrying the baby she shared with her husband, Steven Greener when a doctor put fear in her. She was told it was her body and health and could share what she wanted about her journey, with the journalist confessing:
"I was terrified I would lose this baby and I would have to go back and tell everyone that now it was bad news, and after this pregnancy had gone so far."
Tamron admitted that she wasn't mentally prepared to deal with that, so she waited for her son to come when he was ready and kept her pregnancy a secret. She said if she could've gone "the whole way to delivery," she would've.
The pregnancy with Moses wasn't the first time Tamron had tried to conceive. In her 30s, she tried fertility treatments, but they failed; however, she had an "eye-opening" experience when she had to revisit a fertility clinic.
While sitting with other women at the clinic, Tamron realized she wasn't alone in her struggle. She felt sad, knowing some of them would give up on the fertility journey without any positive results.
"The Tamron Hall Show" host knew time wasn't on her side like she felt when she was in her 30s. In her 40s, she noticed how everyone at the clinic wasn't as bright as in her 30s, and everything was gray, including people's faces and the walls - there was no optimism.
In 2021, the television personality told People that after having an embryo transfer, she chose not to know her baby's sex. However, she eventually couldn't help her curiosity and asked her doctor!
When she discovered the child's sex, she cried because she saw the future she envisioned with a baby girl passing her by. She'd imaged them wearing matching dresses while her husband teased her.
Steven joked that he would tell their son what Tamron had said one day, and she tried defending herself, saying it was "just tears." Ironically, now that the star has a son, she wasn't so focused on gender labels.
She couldn't imagine having any other sex than what she had. Tamron shared how her son came after she'd spent years struggling with fertility issues, and now she couldn't be more grateful for her child.
During a 2021 segment of her talk show, Tamron spoke virtually to Al about the time he helped her save Moses. She said her son once needed medical assistance, and she panicked but reacted quickly, recalling:
"I called Al Roker, and I said, 'Al, I need your help.' Within seconds, I met the doctor."
Al had dropped everything to get his friend help at a surgery center, and everything worked out well. That same year, Tamron shared an Instagram image of her and Moses after his surgery and said he was doing well.
The star revealed that Moses was going to turn two that same weekend! Steven's wife shared a sweet Instagram photo of her son posing alongside birthday balloons and his cake on his birthday.
AL AND DEBORAH WERE RESCUED BY A "SWEET FAMILY"
Al is married to his wife, Deborah Roberts, and they share two children of their own, daughter Leila and son Nick. Besides his two children, the weatherman was also a father to Courtney.
The family lives on the Upper East Side in a brownstone with their dog Pepper. In 2016, Al revealed how he preferred spending family time on sunny days but didn't mind eating soup by the fire on winter ones.
Deborah shared how they had seven fireplaces in their home. The star's wife said Sunday dinner was a big thing in her home, and because Al had a crush on Melissa Clark, he cooked anything suggested!
In September 2021, Al and his wife celebrated their 26th wedding anniversary with her sharing images from their wedding and other throwback ones from their outings. The last picture in the reel showed the couple enjoying drinks outside at a restaurant for their last anniversary.
For 2021's anniversary, Deborah and Al went out for a romantic dining experience where they had croissants and lattes outdoors at another restaurant. The couple was all smiles as they posed for the camera.
The morning after the breakdown, Al [Roker] and his wife [Deborah Roberts] had the normal morning routine of walking and running.
In August 2022, karma came for Al after his kind gesture to Tamron when she had her emergency with her son. While in Chatham, New York, at the Blue Plate restaurant, an incident occurred to the Rokers.
In an Instagram post, Al shared an image of him posing alongside his car with the hood open while being jump-started by another vehicle. A couple owned the other car and stood to the side in the photo.
The weatherman explained how he'd left his car's lights on while having dinner, causing his battery to die. Luckily for him, the "nice folks" were available and willing to assist in their dilemma.
Deborah shared the same image on her Instagram account and described the mishap that happened to her and her husband as a "bummer." She was the one who approached the couple for assistance, adding:
"Phil and his sweet family came to the rescue!"
The morning after the breakdown, Al and his wife had the regular morning routine of walking and running. The kindness the star showed allowed karma to hit back in a good way, allowing the couple not to be stranded.
Please fill in your e-mail so we can share with you our top stories!
The information in this article is not intended or implied to be a substitute for professional medical advice, diagnosis or treatment. All content, including text, and images contained on news.AmoMama.com, or available through news.AmoMama.com is for general information purposes only. news.AmoMama.com does not take responsibility for any action taken as a result of reading this article. Before undertaking any course of treatment please consult with your healthcare provider.