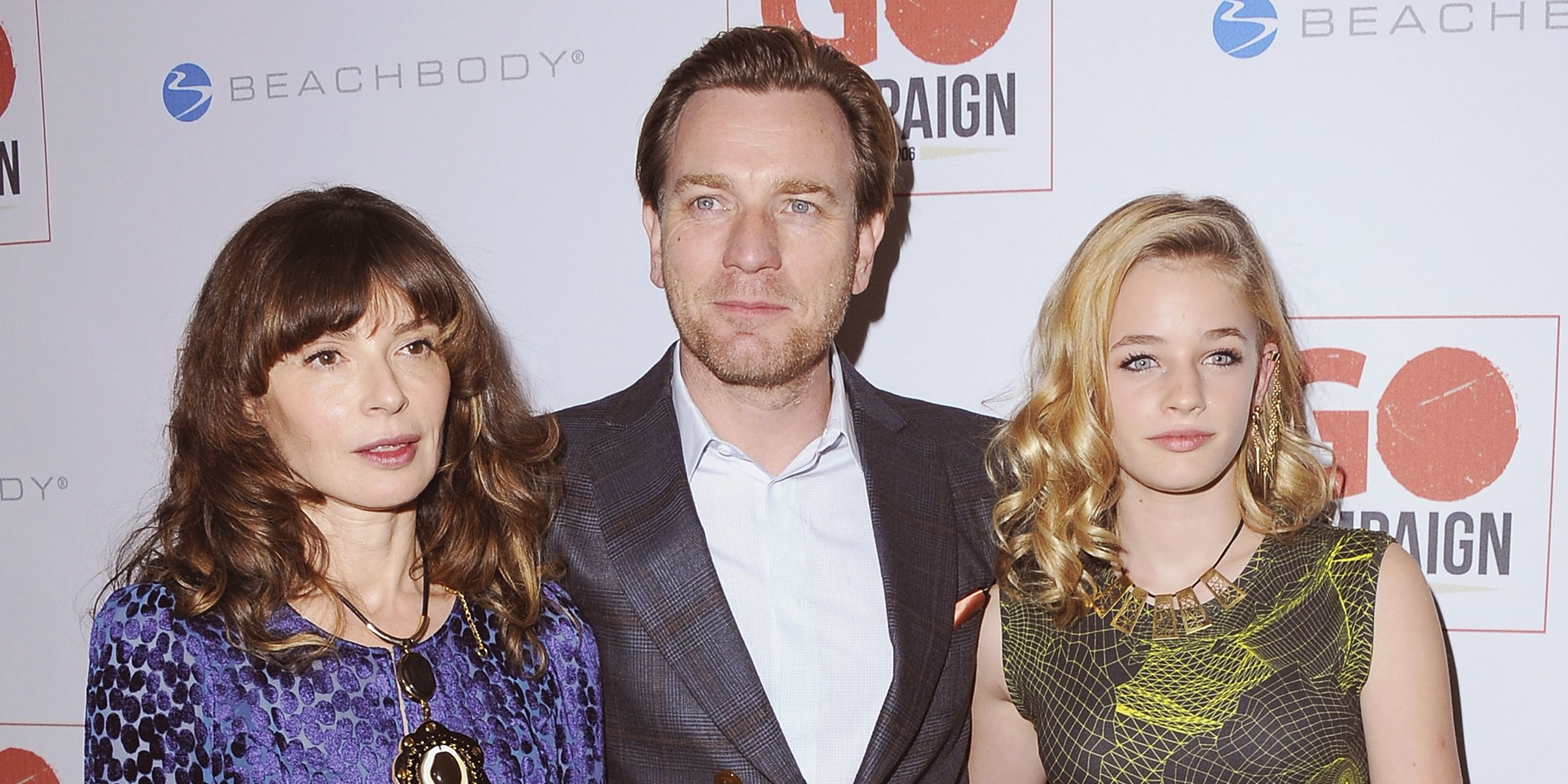 Getty Images
Anouk McGregor Is Ewan McGregor's Daughter: Facts about Her and Their Family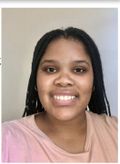 "Star Wars" actor Ewan McGregor welcomed his youngest child at 50; learn more about Anouk McGregor, one of his adopted daughters, and his other children.
Ewan McGregor gave a new meaning to the term 'girl-dad' as the "Star Wars" actor had four daughters from his first marriage.
In February 1996, Ewan welcomed his first daughter, Clara McGregor, with his first wife, Eve Mavrakis. Fast forward over two decades, and at 50, he welcomed his first son and fifth child.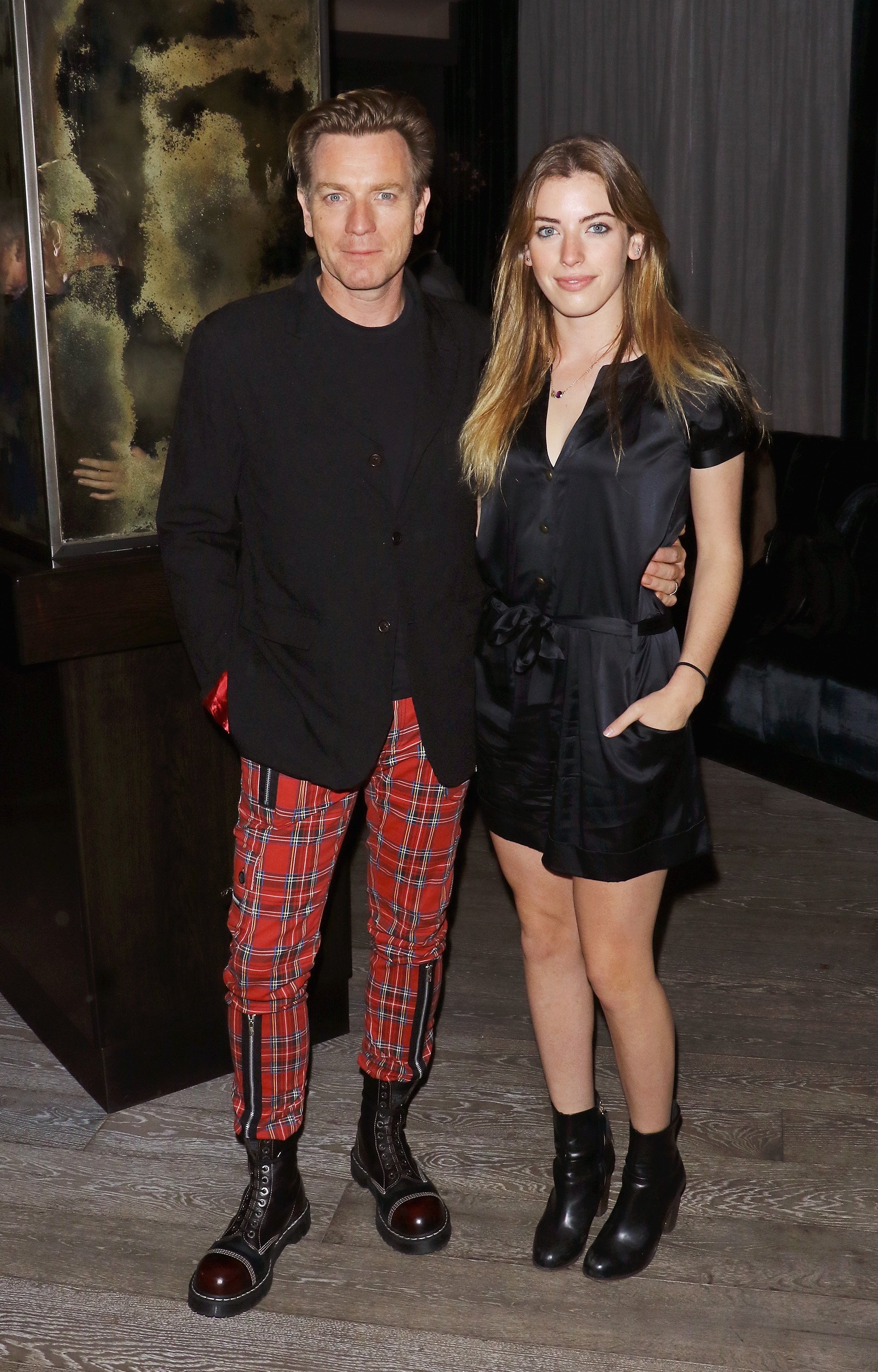 Ewan McGregor and his daughter Clara McGregor at the screening of "Miles Ahead" in New York on March 23, 2016 | Source: Getty Images
He welcomed his son with actress Mary Elizabeth Winstead, as the pair went from co-stars to lovers. Overjoyed by the new addition to the McGregor family, Ewan's grown-up daughter shared pictures of the bundle of joy, Laurie.
Ewan's second-born daughter, Esther, dawned a striped, long-sleeved T-shirt and a headscarf when she shared a picture of the baby, welcoming "little Laurie" to the family on June 27, 2021.
EWAN MCGREGOR AND EVE MAVRAKIS RELATIONSHIP BEFORE SPLIT
Ewan sparked rumors that he and his first wife had split after he was photographed kissing Mary Elizabeth Winstead, who was a few years younger than Ewan.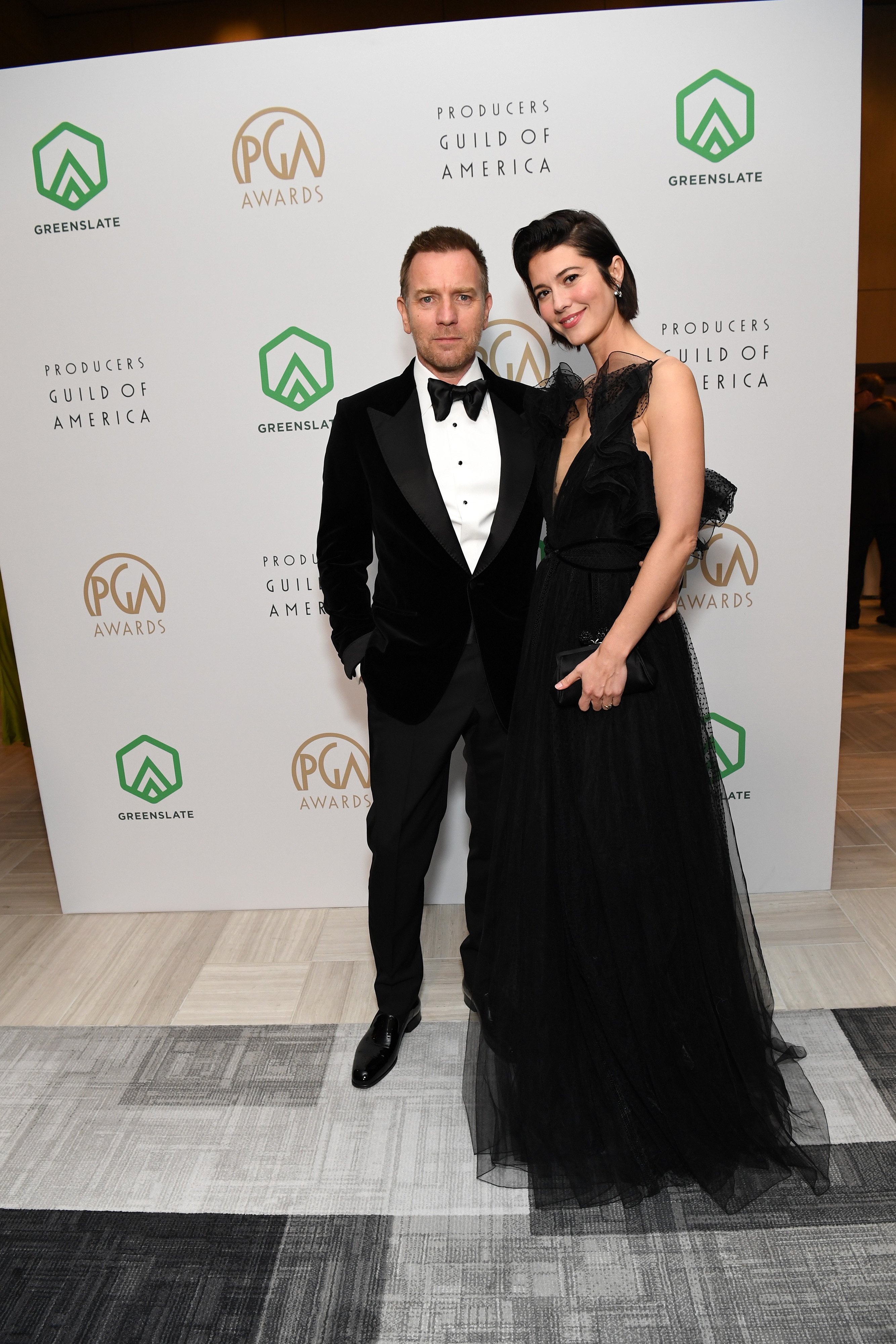 Ewan McGregor and Mary Winstead at The 33rd Producers Guild Awards in California on March 19, 2022 | Source: Getty Images
A source close to the family confirmed that Ewan and Eve had decided to part ways in May 2017; they had been married for over twenty years.
Eve was a French-Greek Jewish production designer; the ex-couple reportedly met on the set of "Kavanagh QC," a British TV Show. Ewan made a guest appearance on the episode "Nothing But The Truth," and Eve was the assistant art director.
They fell in love quickly; only six months after the episode aired, they tied the knot in 1995. And seven months after their wedding, they welcomed Clara.
At twenty-one years old, she made a public appearance with her father when she accompanied him to the premiere of "Miles Ahead."
She became versatile in her career choices, pursuing a career in photography and enrolling at the New York University School of the Arts. She followed in her father's footsteps and became an actress and a professional model.
In 2021, the daddy-daughter duo collaborated when they starred in and co-produced "The Birthday Cake." On June 13, 2021, Clara was due to walk the red carpet for the premiere of her film; what was meant to be a landmark for her film and acting career turned into a nightmare when a dog attacked her.
The young actress did not let it phase her; after leaving the hospital, she rocked a Fenti pantsuit and walked the red carpet, despite having a few scrapes and cuts on her face. In 2018, she also featured in her dad's film "Christopher Robin."
The exes had three more children during their marriage; a biological daughter, Esther McGregor, and two daughters they adopted. One from Mongolia, Jamyang McGregor, and Anouk McGregor.
When their children were younger, Ewan and Eve preserved their privacy as much as they could. Still, during a family vacation to Europe in 2002, pictures of their two older children were released on the internet without their consent.
Ewan filed a privacy lawsuit in England, and publications such as Britain's Daily Record and The Sun- and the photographer who took the photos- had to settle. Ewan was awarded almost $75 000 in damages.
EWAN MCGREGOR'S CHILDREN
Esther McGregor was born in November 2001 and had a close bond with her older sister. The sisters pursued modeling careers and would often work together on modeling campaigns.
Clara signed for Wilhelmina Models in 2018 and appeared in various brand campaigns, including Bluebella, a lingerie label. Esther did a campaign with Fendi in 2018 and was a tattoo artist and musician.
While the two sisters tried to break into the fashion industry, their father wanted to shield them from the limelight. Clara shared that their childhood was not "all Hollywood and red carpets."
Ewan had a career in the public eye but tried to prevent it from impacting his children and their upbringing. When they weren't walking in fashion shows together, the sisters would post pictures of each other on their Instagram accounts.
Eve and Ewan adopted Jamyang in 2006 when she was four. While filming for a TV series, Ewan motorcycled through Mongolia and met Jamyang at an orphanage when she was two.
Jamyang fit right into the McGregor household; born in June 2001, she was only a few months older than Esther and later attended Mitchell College.
They chose to adopt again and added Anouk to the happy family; Anouk was Eve's youngest child, and Ewan shared that she was born in March 2011.
The family did everything they could together, including joining Ewan whenever he filmed movies; sometimes, they would even move their daughter to new schools.
EWAN MCGREGOR'S NEW RELATIONSHIP
Ewan and Mary were reported to tie the knot in 2022 in California, five years after their surprise relationship was made public. They met on the set of the series "Fargo."
Ewan played Emmit and Raymond Stussy, and Mary played Nikki Swang; they were love interests in the show. In May 2017, Mary shared via social media that she was divorcing Riley Stearns.
Riley was her husband of eight years, and she claimed the exes would stay best friends and collaborators. Ewan and Mary were caught kissing in West London months later.
After the news broke of their relationship, a shocked fan reached out to Eve on social media, expressing her concern, to which Eve replied: "What can I do?"
Although Ewan McGregor claimed to be "happier," fans were not the only ones unsettled by the new relationship as his eldest daughter shared her thoughts of Mary online.
After repeatedly being tagged in pictures of Mary, Clara said she had lost her cool when she called her stepmother a "piece of trash." She later admitted it was not her "finest moment," however, the birth of Laurie seemed to bring the family closer.
Please fill in your e-mail so we can share with you our top stories!