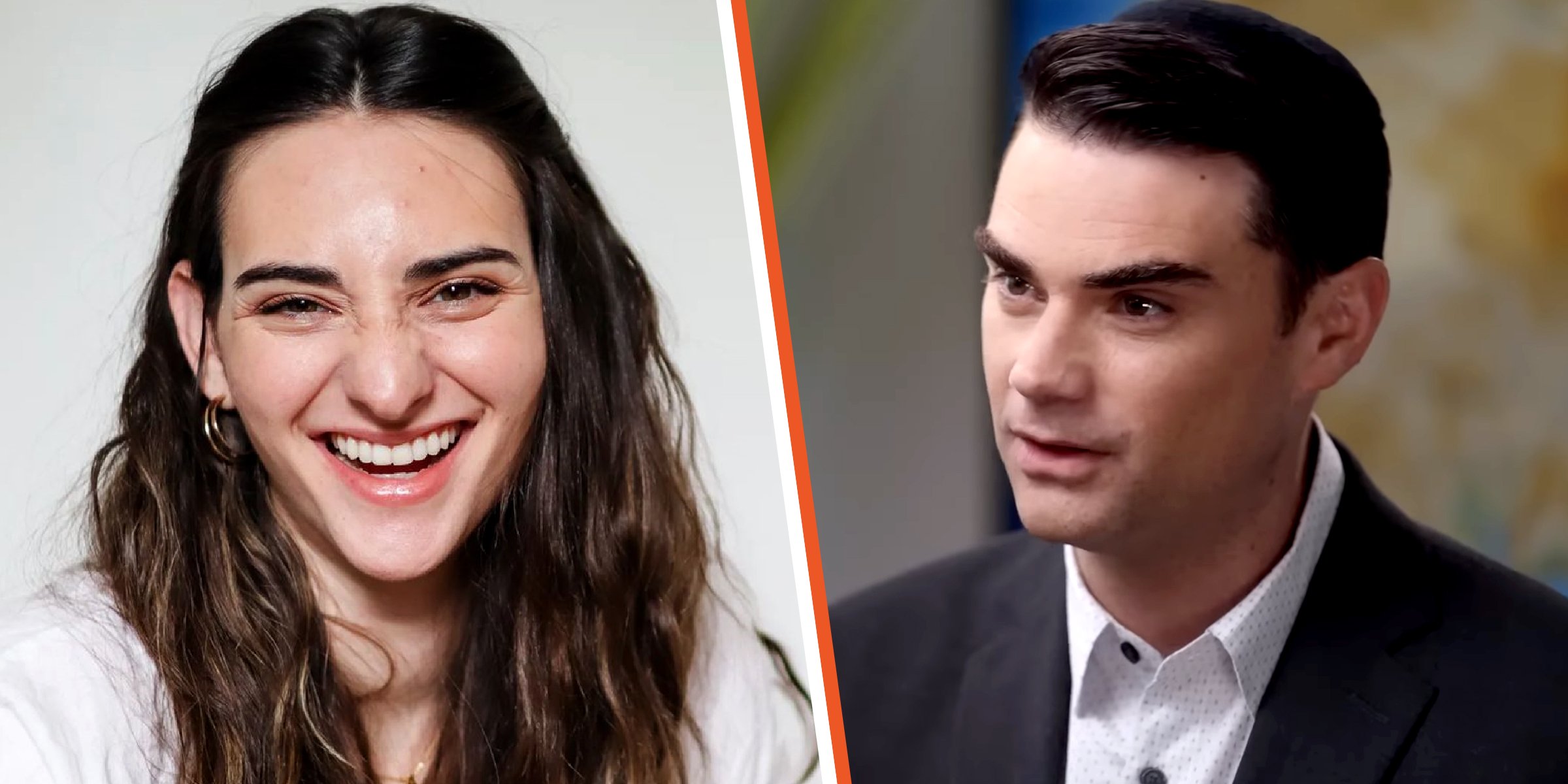 Instagram/classicallyabby I YouTube/BenShapiro
Abigail Shapiro Is a Blogger - Details about the Life of Ben Shapiro's Sister

Abigail Shapiro is a blogger and the sister of the famous columnist and commentator Ben Shapiro. The "conservative influencer" has garnered thousands of followers on her social media platforms.
Abigail Shapiro's conservative views and her brother's activities have caused her to succumb to ridicule on the internet occasionally.
The blogger may be a controversial figure as she's known to rub people the wrong way with her posts on social media, but she's not as talked about as much as her brother Ben.
Controversy surrounds the Shapiro siblings, and blogger Abigail Shapiro, who has traditional views, is no exception.
CLASSICALLY ABBY
Abigail Shapiro was born in Burbank, California, on November 8, 1993. She was born into a conservative Jewish family but later shifted her beliefs to Orthodox Judaism.
Born Abigail Leah Shapiro, her parents worked in Hollywood, with her mom working for a TV company as an executive, and her dad, described as patriotic, was a composer. Abigail grew up in Los Angeles and lived with her family in a small house, sharing a room with her siblings.
Abigail attended the Manhattan School of Music and the University of Southern California, where she obtained three degrees in operatic performance.
Abigail has experience in the entertainment industry as she started by pursuing a career as a singer in Manhattan musicals. She later branched into acting and appeared in the 2007 film "A Light for Greytowers."
In 2020 she became a YouTuber and her channel called Classically Abby focuses on giving women advice on how to be conservative and classic. She also shares her opinions on how women should behave.
Abigail has Russian and Lithuanian roots. She describes herself as "a classic kind of girl" who usually chooses "a fancy outfit over a comfy one" but believes wearing an outfit less revealing is better.
Abigail loves being married and cooking for her husband and has "traditional values" she's not afraid to express. She also loves classical music and thinks there's a lot people can learn from opera and "apply it to everyday life."
BEN SHAPIRO'S SISTER IS A BLOGGER
Abigail Shapiro is now known for other things besides being Ben Shapiro's sister. She's also popularly known as a blogger creating content that teaches women how to be a "classic woman."
The blogger does a lot on social media, but she's most active on Twitter, Instagram, and YouTube. Abigail shares photos of herself and her family on her Instagram. Only a few photos she shares of her son show his face. She has since started posting pictures that do not show her son's face.
The other social media platform Abigail is active on is Twitter, where she shares her thoughts on various events worldwide. She has conservative views like her brother and once spoke out about her being against abortion on Twitter.
Her YouTube channel is where she shares advice and her experiences. She described her channel by writing: "Classically Abby is a channel dedicated to classic living and traditional values. Let's be classic."
NASTY TWITTER ATTACKS RELATED TO BEN SHAPIRO'S SISTER
Ben Shapiro is a conservative talk show host. The Jewish-American producer hosts "The Ben Shapiro Show," released in the late 2010s. Ben is also the creator of the streaming service Daily Wire and the founder and editor of Truth Revolt. He is a Harvard Law and UCLA graduate.
Because Ben Shapiro often expresses opinions that are not acceptable to everyone, he is often ridiculed on Twitter and other social media platforms. The mockery also reaches his family, including Abigail.
Twitter users launched a wave of ridicule with a fake tweet about Ben calling his sister "hot"' and "beautiful." These claims, however, turned out to be untrue, even though people are still joking about it on Twitter.
Ben's sister Abigail is outspoken like him and isn't afraid to talk about her views on Twitter, and speaks out sharply on painful topics.
ABIGAIL SHAPIRO'S FAMILY
Abigail Shapiro now has her own family and is married. She recently had her first child, and she loves being a mom and often talks about her experience on social media and YouTube.
On May 31, 2022, Abigail shared a touching post on her Instagram to celebrate her recent wedding anniversary. The post was a beautiful image of her and her husband, Jacob, on their wedding day. The first part of her caption read:
"5 years dating, 4 years married, and 1 baby boy with the best man I know."
She said they "got married one day under a year from starting to date, so our anniversary is extra special." The wife and mother further wrote:
"These past five years together have been the best of my life. Marriage is nothing short of extraordinary, and parenting our son is the most beautiful outgrowth of our relationship."
Abigail ended her caption by thanking her husband for making her a wife and mother and said he's "the best husband and father a woman could ask for."
IS MILLY SHAPIRO BEN SHAPIRO'S SISTER?
There has been speculation that Abigail and Ben Shapiro are related to actress Milly Shapiro, with some reports claiming they are. However, Milly, known for her role in the 2018 film "Hereditary," denied being Abigail and Ben's sister.
WHAT IS BEN SHAPIRO'S SISTER DOING NOW?
Abigail Shapiro has a lot of exciting things happening in her life, including enjoying raising her child. The mother-of-one is also active on social media and shares the secrets of being a classic woman with her subscribers. She's a happy mom and constantly writes about it on her social media.
Please fill in your e-mail so we can share with you our top stories!