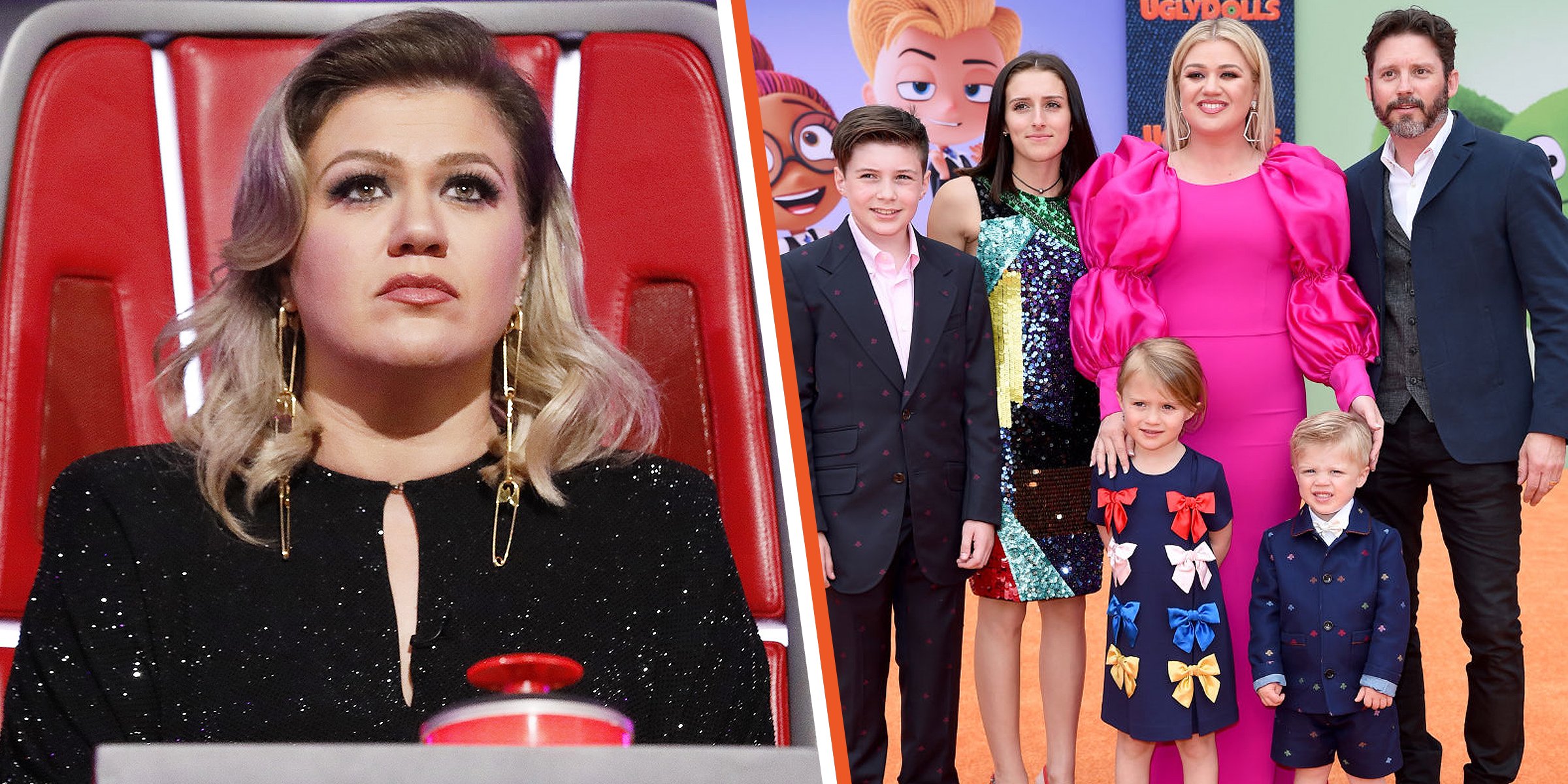 Getty Images
Kelly Clarkson Said Ex Was Example to Kids & Hoped They Would Grow Old Together — Divorce Was 'Worst Thing'

"American Idol" winner Kelly Clarkson believed she had found her happy ever after with her former spouse, Brandon Blackstock. Although their whirlwind romance seemed to blossom, and their marriage appeared on good grounds, it all ended in a bitter divorce battle.
Singer Kelly Clarkson's relationship with her ex-husband Brandon Blackstock began swiftly and beautifully. The former couple started dating in 2011.
Clarkson gushed about their newfound romance at the time, saying that Blackstock had influenced her "creativity," which made her over the moon.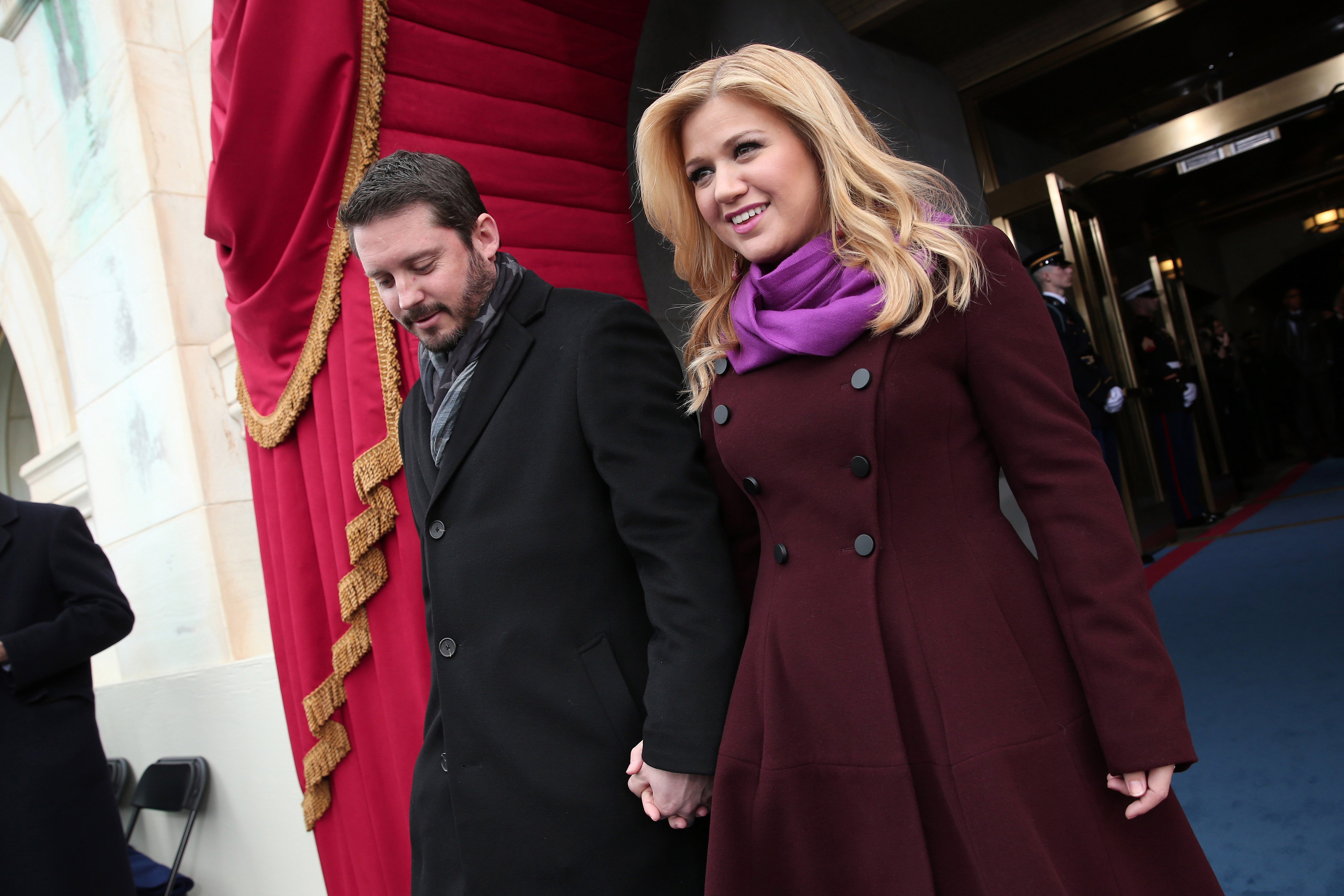 Singer Kelly Clarkson and talent manager Brandon Blackstock arrive at the presidential inauguration on the West Front of the US Capitol on January 21, 2013 in Washington, DC | Source: Getty Images
"I'm too happy. He's ruining my creativity. I'm writing all this happy stuff. It's killing me," Clarkson told Us Magazine in May 2012. Soon, Blackstock asked for her hand in marriage in December of that same year.
Clarkson announced the news on Twitter, writing that it was the "happiest night" of her life, and deemed herself fortunate to be with "the greatest man ever."
She and the talent manager walked down the aisle a year later, in October 2013. "I'm officially Mrs. Blackstock," Clarkson wrote on Twitter at the time.
The same month they tied the knot, allegations of infidelity hit the newlyweds, but Clarkson quickly shut them down on social media:
"Keep hearing random rumors of me and Brandon splitting or that he's cheating on me. Stop with all the lying please."
Clarkson and Blackstock focused on starting their lives together after that and welcomed their first child together, daughter River in June 2014. The pair had their second child, son Remington in April 2016.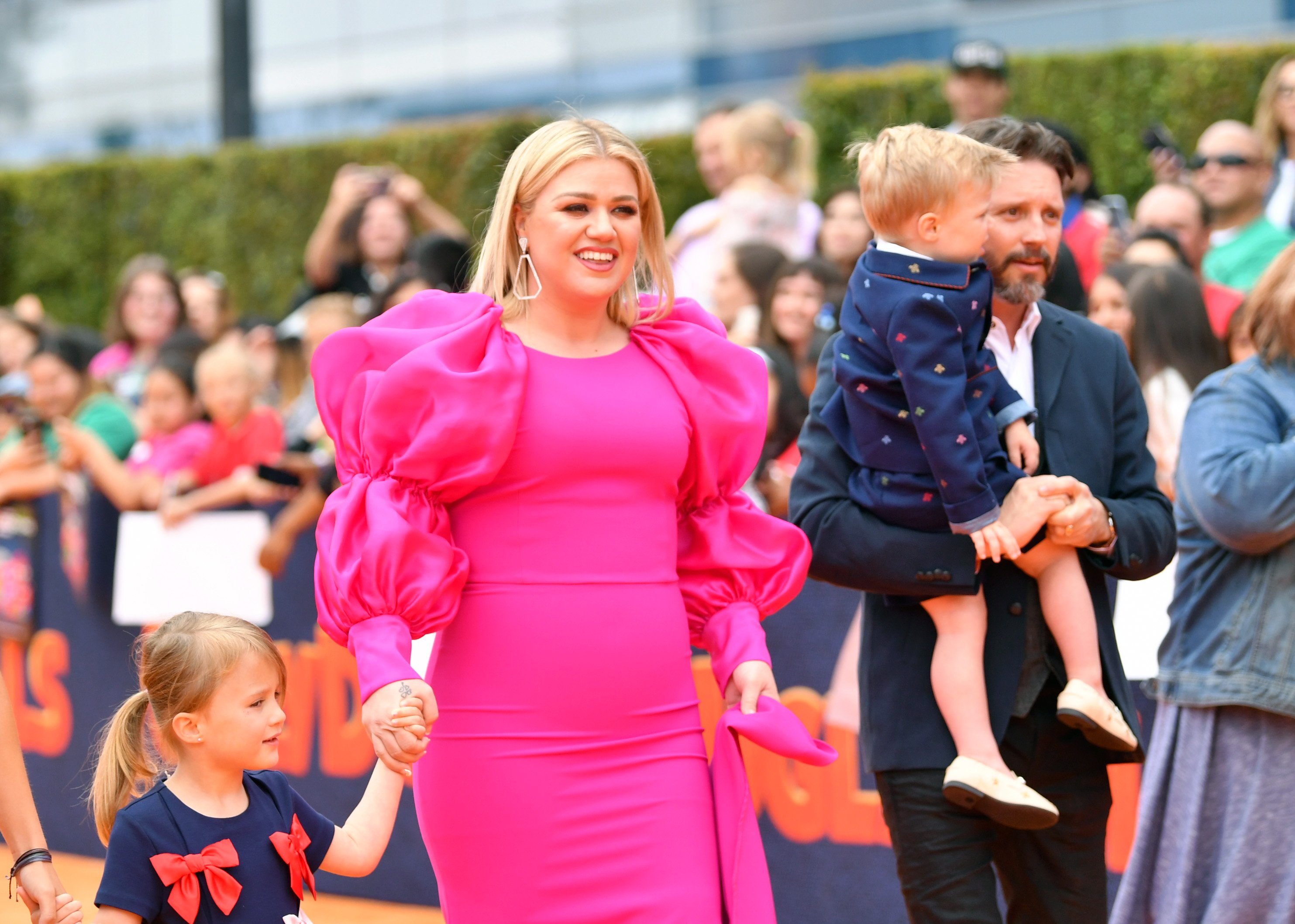 Kelly Clarkson with her husband Brandon Blackstock and their kids, River Blackstock, and Remington Blackstock attending STX Films World Premiere of "Ugly Dolls" at Regal Cinemas L.A. Live on April 27, 2019 in Los Angeles, California | Source: Getty Images
During their marriage, the "Because Of You" singer regarded her and her husband as a unit. She preferred not to refer to him as her "other half." Clarkson explained that she had never believed in someone else caring for her because of her impoverished background:
"Goodness no! Brandon is not my other half. He's a whole and I'm a whole."
Yet the couple had a lot in common. The TV host revealed to Us Weekly in December 2019 that they both loved nature and enjoyed being in the countryside, instead of the city.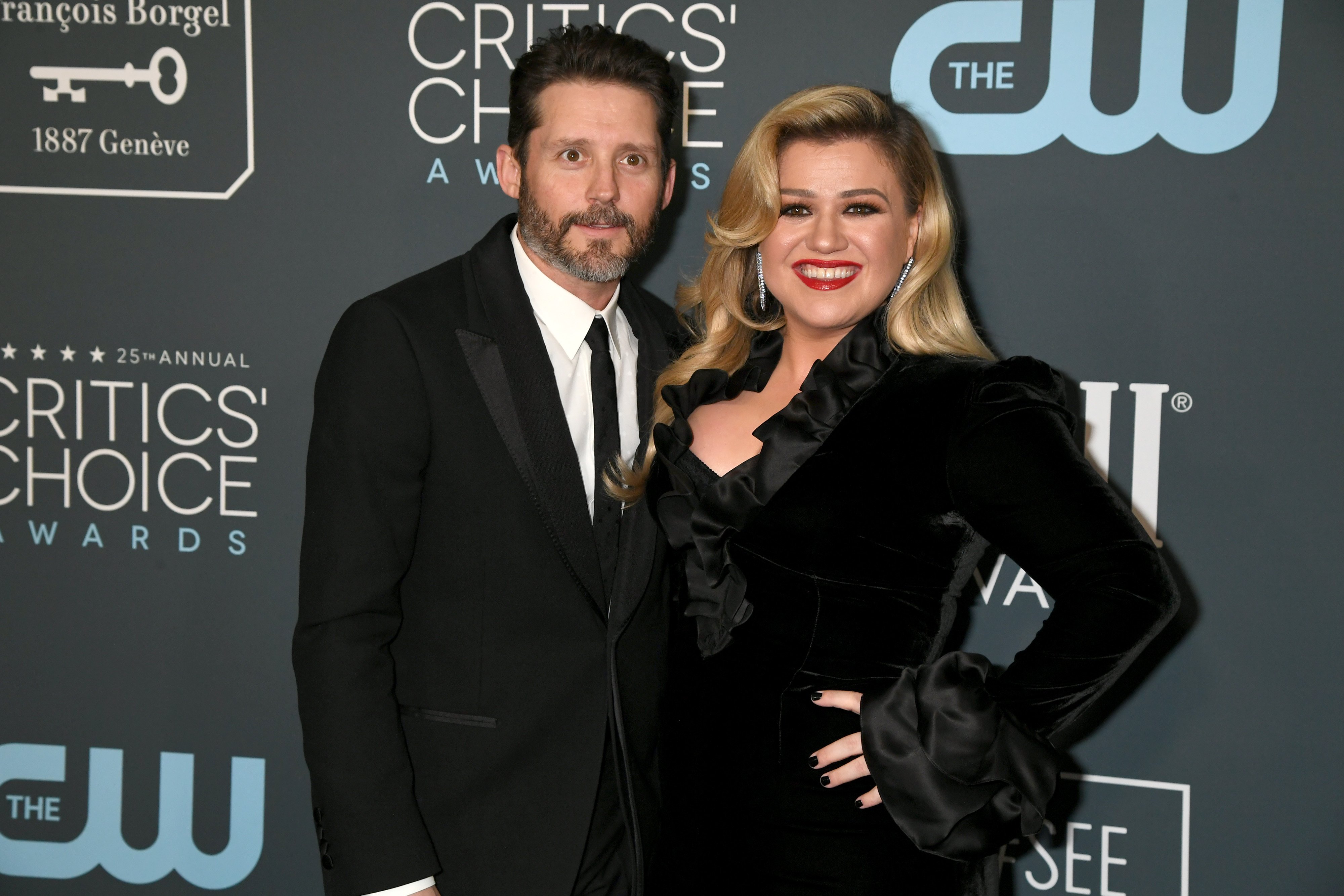 Brandon Blackstock and his wife Kelly Clarkson attending the 25th Annual Critics' Choice Awards at Barker Hangar on January 12, 2020 in Santa Monica, California | Source: Getty Images
Clarkson was never shy when getting candid about her marriage. She made headlines once after dishing on her sex life with Blackstock:
"How one makes children is generally what I do before bed."
CLARKSON THOUGHT BLACKSTOCK WAS AN EXAMPLE FOR THEIR KIDS
The mom of two also opened up about parenting in 2016. Clarkson agreed with the saying that it takes a village to raise a child. "No one can do it alone," she said.
The author revealed that her kids' grandparents play a role, including two assistants while noting that she and Blackstock have demanding careers.
The pair also have two nannies who also help out with their brood, "They're the greatest gifts ever," she remarked. Clarkson said they have a good support system that helps raise their children, who are not "afraid to say" that she and Blackstock are overworking.
The songwriter also commended her children's father, revealing that he sets a good example for them. Clarkson revealed that Blackstock - who has two children from his previous marriage - shows their kids how women are supposed to be treated:
"I'm glad our boys and also our girls have a man to look [up to], who shows them, 'This is how you treat a woman; this is how you respect a woman.' He takes his daughter on dates and shows her, 'This is what a guy should do.'"
As a career woman and a mother, Clarkson mentioned just how crucial it was to find a balance between working and raising her children. "I don't want to be one of those pop star moms that doesn't see their kids," she divulged.
The Texas native said she wants to spend time with her offspring and be there for them while admitting that it is hard to find common ground between maintaining a career and being a present parent.
However, she stated that having a support system helps while noting that at the same time, she wants to teach her son and daughter that they could have the best of both worlds.
Unfortunately, what Clarkson was striving for became futile after she and Blackstock decided to separate. They failed to salvage their marriage, and it ended in a divorce. It turned into a big blow for "The Voice!" coach.
DIVORCE BECAME 'THE WORST THING' FOR CLARKSON
Clarkson filed for the dissolution of her marriage to Blackstock in June 2020. An insider told Us at the time that the estranged couple butt heads, adding spending time in quarantine amid the ongoing pandemic worsened their situation.
The source stated that people believed Blackstock and Clarkson had a solid marriage which turned out to be the opposite. "Brandon's very laid-back, whereas Kelly's pretty high strung," the insider explained.
Clarkson filed for divorce after nearly seven years of marriage, citing "irreconcilable differences." The news came after the duo together with their kids, spent several months quarantined in Montana.
The "Stronger" singer openly talked about the significant change in her life following the divorce announcement in an interview with Willie Geist in September 2020.
She said that her life had turned upside down and that things had been difficult for her to grasp. Clarkson revealed that she had talked to friends who had gone through a divorce, adding she wondered how people got through it without "some kind of outlet."
"I mean, it's no secret. My life has been a little bit of a dumpster," she stated. "I don't know how people go through that without having some kind of outlet because it is the worst thing ever for everyone involved," she added.
"The Kelly Clarkson Show" host said life throws curveballs because she believes married couples do not expect to get a divorce:
"You can ask anyone who's gone through a divorce, I don't think anyone expects it. You see yourself growing old with someone and then life has a different path. It's so hard on everyone."
Clarkson expressed that although she loves sharing details about her personal life, she had to be cautious about disclosing information regarding the divorce.
"I'm a very open person, but I'm not going to be able to be truly open about this in certain aspects because there's kids involved," she told the Los Angeles Times.
Divorce was not only emotionally draining for Clarkson, but it also cost a lot. She got ordered to pay Blackstock nearly $200,000 in monthly support. A source revealed at the time that there would be no challenge to their prenup.
In addition to the divorce drama, Clarkson found herself in a legal court case with her father-in-law, Narvel Blackstock, whose company, Starstruck Management Group, sued her in September 2020.
The company claimed the TV personality owed them $1.4 million in unpaid commissions in addition to the $1.9 million she had already paid.
Clarkson had worked with Narvel's agency since 2007, and she countersued Starstruck in November 2020. The pop star accused the management group of breaching the California Labor Code by "procuring, offering, promising, or attempting to procure employment" without being properly licensed.
Blackstock's father released a statement in response, saying she was mainly trying to avoid paying what was due to them, attempting to get sympathy for her divorce and custody proceedings.
Moreover, in November 2020, Us Magazine confirmed that Clarkson got granted primary custody of her son and daughter. The court documents stated that she and Blackstock would share joint physical and legal custody of their brood.
Please fill in your e-mail so we can share with you our top stories!