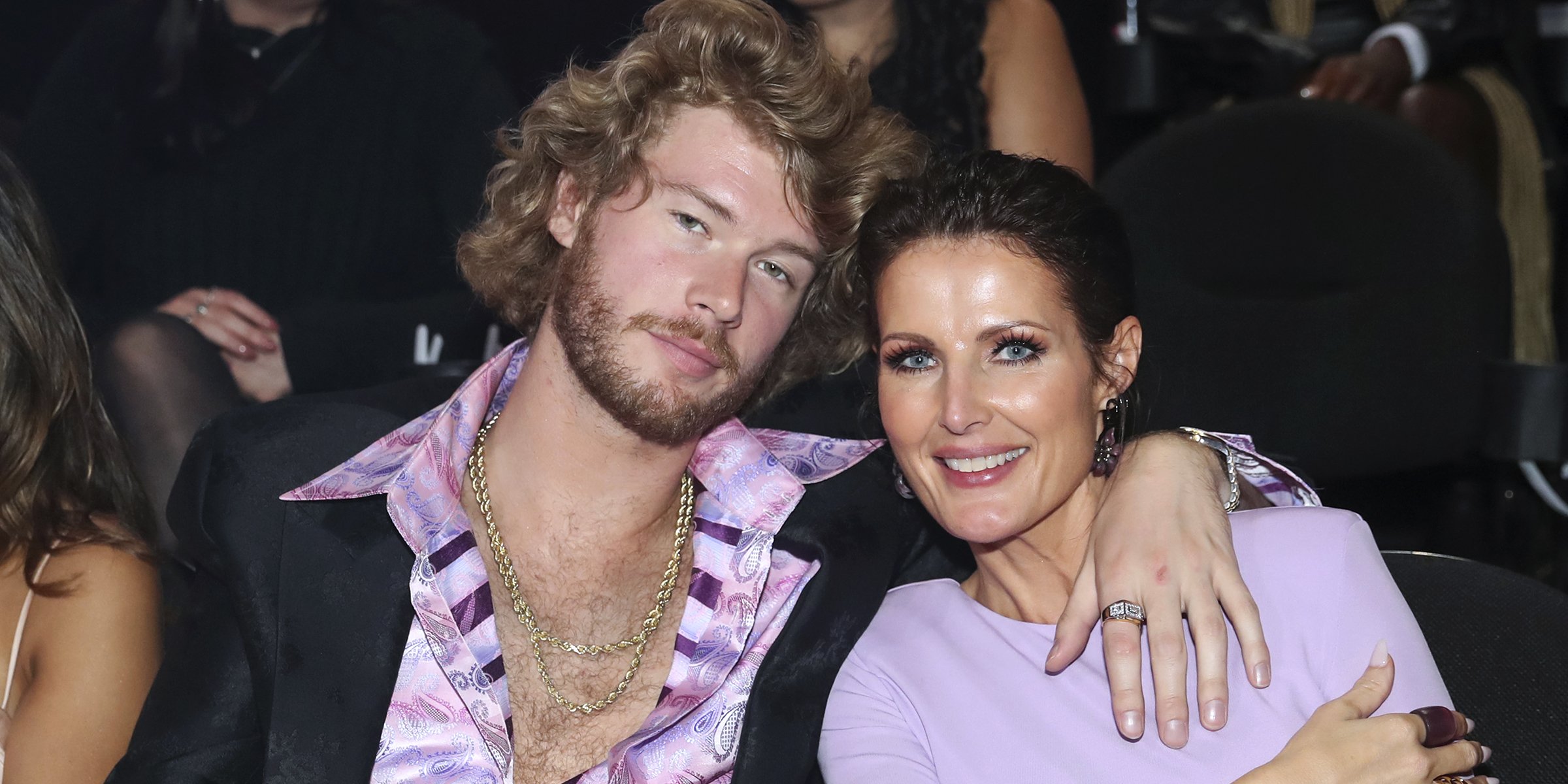 Getty Images
Yung Gravy's Girlfriend Sheri Nicole & His Romances before Meeting Addison Rae's Mom

Yung Gravy is a young and successful rapper, but he has only been linked with two women. However, recently he shocked fans with his date and supposed girlfriend, Sheri Nicole, who is Addison Rae's mom.
Matt Hauri, a graduate of Wisconsin University, who adopted the stage name Yung Gravy, is one of America's most famous rappers at the moment. The young artist gained fame for his style of content delivery.
His abstract lyrics and the way he uses food in sexual scenarios are his distinctive trademark. The Wisconsin University alum was catapulted to the limelight following his "Mr. Clean" song on the internet.
Yung Gravy has a team of loyal fans on social media. They even adopted a name called "Gravy Train." Interestingly, the young rapper has been riding on his popularity, delivering rap songs and albums that have appealed to his fans.
Fans would remember that Yung Gravy was always the man who kept his love life private, separating it from his celebrity lifestyle.
But recently, the rap star turned heads when he appeared on the red carpet at MTV Video Music Awards with Addison Rae's mom.
The 26-year-old Yung Gravy and his 42-year-old date looked happy as they walked, holding hands and posing like a couple.
YUNG GRAVY'S RELATIONSHIP WITH ADDISON RAE'S MOM
Yung Gravy shocked fans when he attended the prestigious music awards with a woman twice his age. She was not just any woman, but Addison Rae's mom, Sheri Nicole Easterling.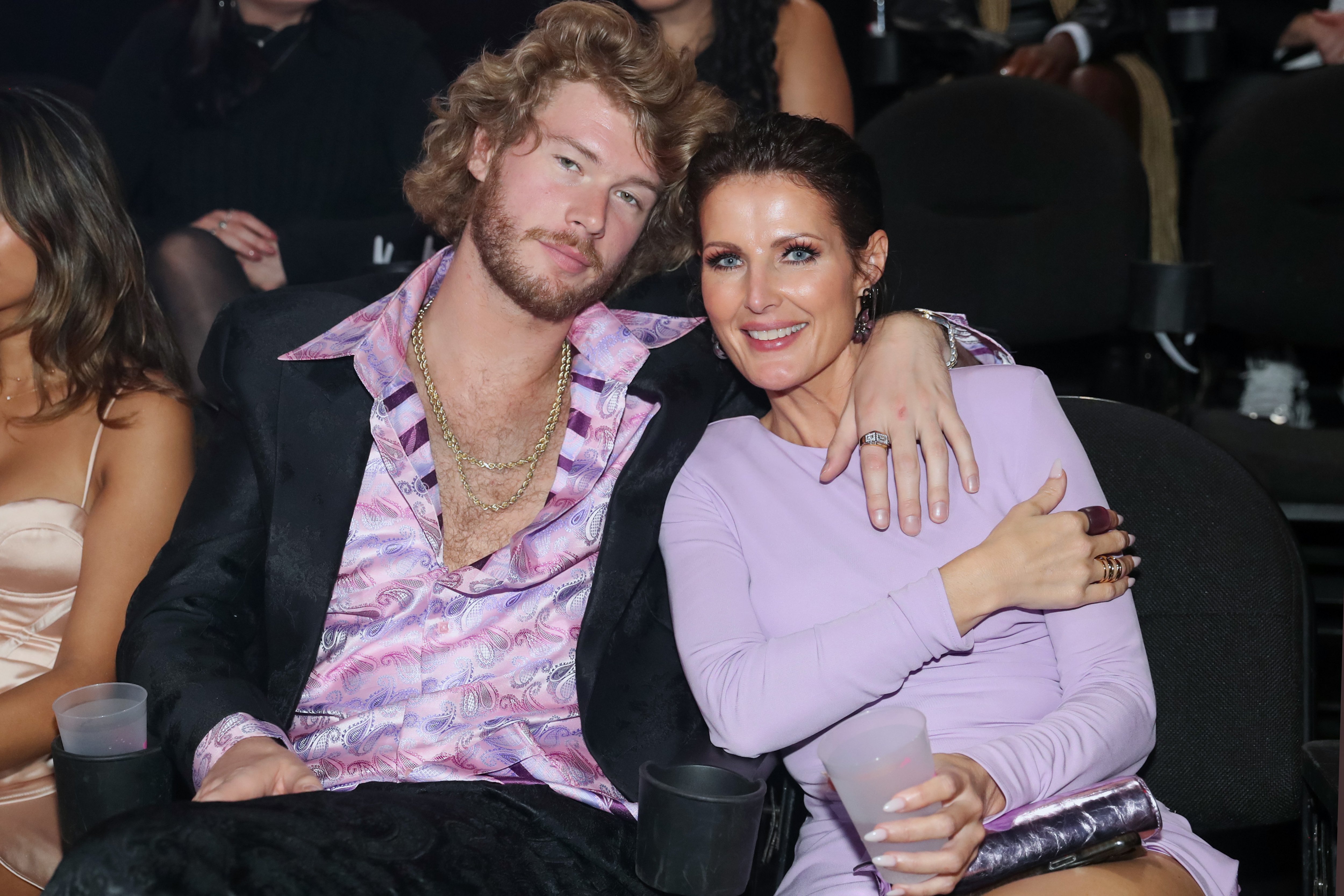 Yung Gravy and Sheri Nicole Easterling during the 2022 MTV VMAs at Prudential Center on August 28, 2022, in Newark, New Jersey. | Source: Getty Images
Easterling, a social media maven, met the rapper online, where they began chatting, dedicating videos to each other, and Facetiming. Soon, their bond metamorphosed into something Yung Gravy claimed was genuine. During his interview with Jeff FM, he said:
"It's real. She's recently single, and we're going on a date soon."
The "Betty" crooner also shared his plans to romanticize the date. He asked fans to share their date ideas and intended to pick from the best. Yung Gravy told the host that he decided to do something special, like a beach date with Easterling as their first outing.
On the other hand, the 42-year-old told her Tik Tok followers that she yearned to go out with the rapper, who she alleged returned the same energy.
However, Lopez's alleged lover, Renee Ash, thought their marriage had ended when she began an affair with him.
Indeed, they arranged a date for the first time and stunned fans with their appearance at the music awards. Then, the couple proceeded to PDA, confirming that their love for each other was here to stay.
During the same event, Yung Gravy unapologetically declared his love for MILFs. While speaking to ET's red carpet host, Rachel Smith, he explained that he dedicated a song to a MILF on every album. He further admitted:
"They are very experienced, an under-serviced community…..and they deserve more attention, and I thought I'd be the one…People have started to give MILFs more attention since my music dropped."
Following the declaration, Smith asked Easterling why she chose the rapper. The 42-year-old revealed "he is very wholesome." Moments later, fans spotted the pair sharing a quick kiss.
WHO IS SHERI NICOLE?
Before becoming a star on Tik Tok, with more than fourteen million fans, Easterling concentrated on working in the engineering field.
The 42-year-old is also a skilled photographer and has dedicated the last two years to improving her brand by signing to a talent agency.
Addison Rae's mom has amassed her fame online by providing captivating content revolving around her lifestyle. She enjoys an everyday life when offline, traveling, attending sports events, or exercising with her pack.
Yet, amid the celebrity lifestyle, Easterling stays true to her religion. Her kids were students of Calvary Baptist Academy, where they gained Christian-driven education.
She has also met with Kirk Cameron, a notable devoted Christian. Easterling appeared to have the perfect happy family until July when rumors of her husband's affair surfaced. She married Monty Lopez for some years, and they share three kids.
However, Lopez's alleged lover, Renee Ash, thought their marriage had ended when she began an affair with him. She confessed per PageSix:
"He introduced me to his mom, his youngest brother, and I thought we had something real. He told me a story about his marriage that convinced me they were apart and in the process of getting divorced."
Easterling refused to address the situation; she only hinted that private matters should be settled privately. But she edited her social media bio, filling the status, "single mom."
This signified that the pair were no longer together, so it was not surprising to see her in a relationship with Yung Gravy.
YUNG GRAVY'S OTHER RELATIONSHIPS HAVE BEEN PRIVATE
Not much is known about Yung Gravy's former relationships or girlfriends. His only known ex-lover is Tana Mongeau, a TikTok influencer. During their time as lovers, they lived together.
While fans are unaware of his private relationships, they know that the rapper is obsessed with older women. In 2018, he jokingly tweeted that he was engaged to Brandi Love, married to Chris Potoski.
Less than a year ago, the "Betty" star shared a photoshopped snap of himself and Sofia Vergara, claiming they were engaged.
In recent times, Yung Gravy has not had a snap with any other older woman, and he seems to be enjoying his relationship with Easterling.
Please fill in your e-mail so we can share with you our top stories!