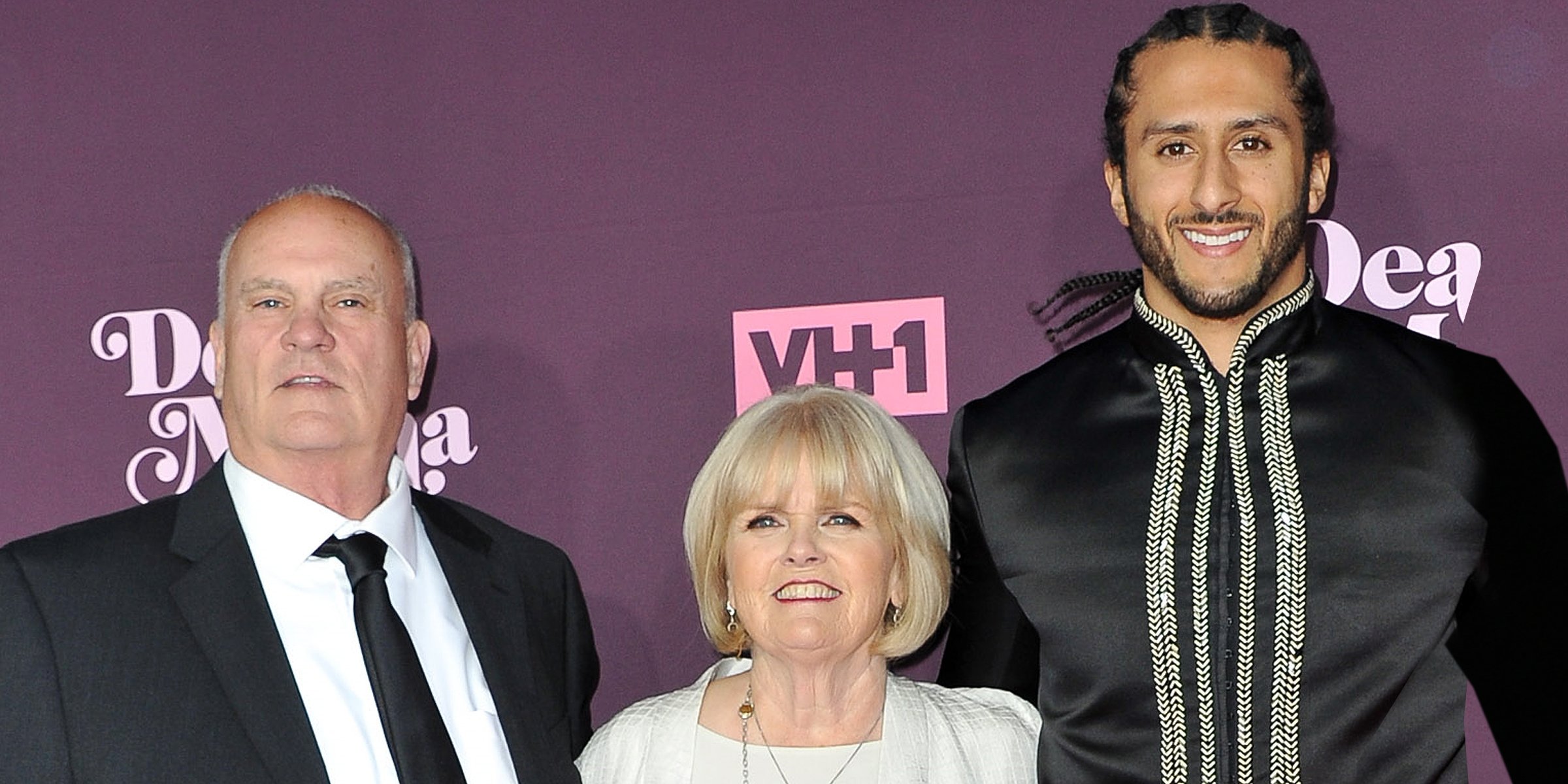 Getty Images
Colin Kaepernick's Parents Were Looking To Adopt a White Son - Meet Teresa and Rick Kaepernick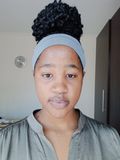 Colin Kaepernick's name will go down in history as his story is one for the books. The former NFL player changed the course of his life when he took a knee during the national anthem at one of his 2016 games.
When he was a five-week-old infant, Colin Kaepernick was adopted by Teresa and Rick Kaepernick. Although Kaepernick expressed that he grew up in a loving home from a young age, the former San Francisco quarterback could never really shake off the feeling that he was different.
Besides being biracial and his parents being white, Colin understood that his world experience was different from his family's. But, what do we know about his upbringing? Who are Teresa and Rick Kaepernick?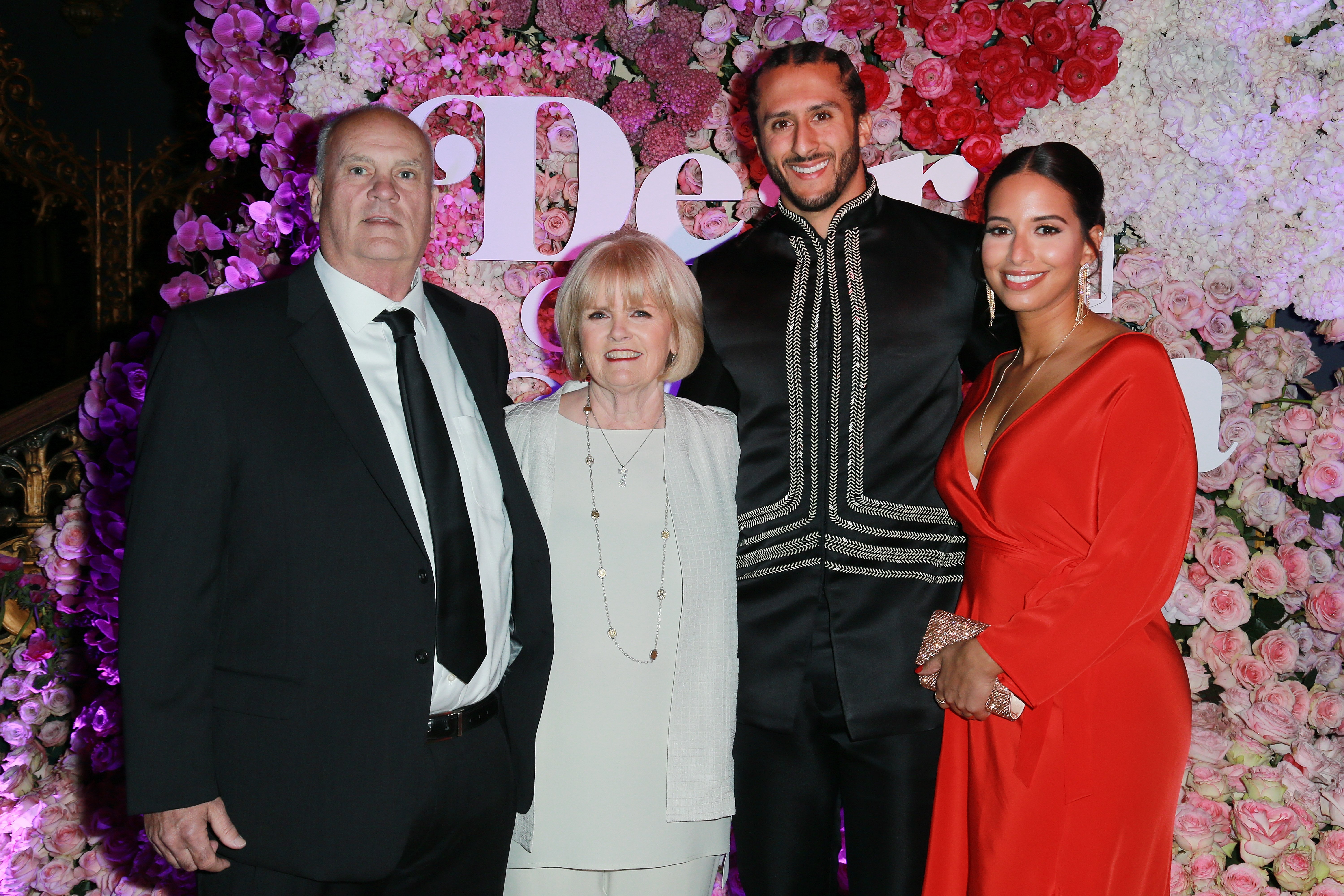 Rick Kaepernick, Teresa Kaepernick, Colin Kaepernick and Nessa Diab posed at the VH1's 3rd Annual "Dear Mama: A Love Letter To Moms" - Cocktail Reception in Los Angeles | Source: Getty Images
WHO ARE COLIN KAEPERNICK'S PARENTS?
There are only a few details of Colin Kaepernick's parents' lives. However, per The Sun and Newsweek, Teresa and Rick Kaepernick lived in Fond du Lac, Wisconsin, when they adopted Colin.
A few years later, when Kaepernick was four years old, Rick was offered a job at Hilmar Cheese Company in Turlock, California, where he took the role of Senior Vice President of Growth and Development. Kaepernick's adoptive mom worked as a nurse.
The family moved, and Colin was enrolled in John Pitman High School, where he became one of the highest achieving students, earning himself a 4.0 GPA.
Although Kaepernick is mainly known as a famous former football player, he dabbled in other sports representing his high school in baseball, basketball, and football.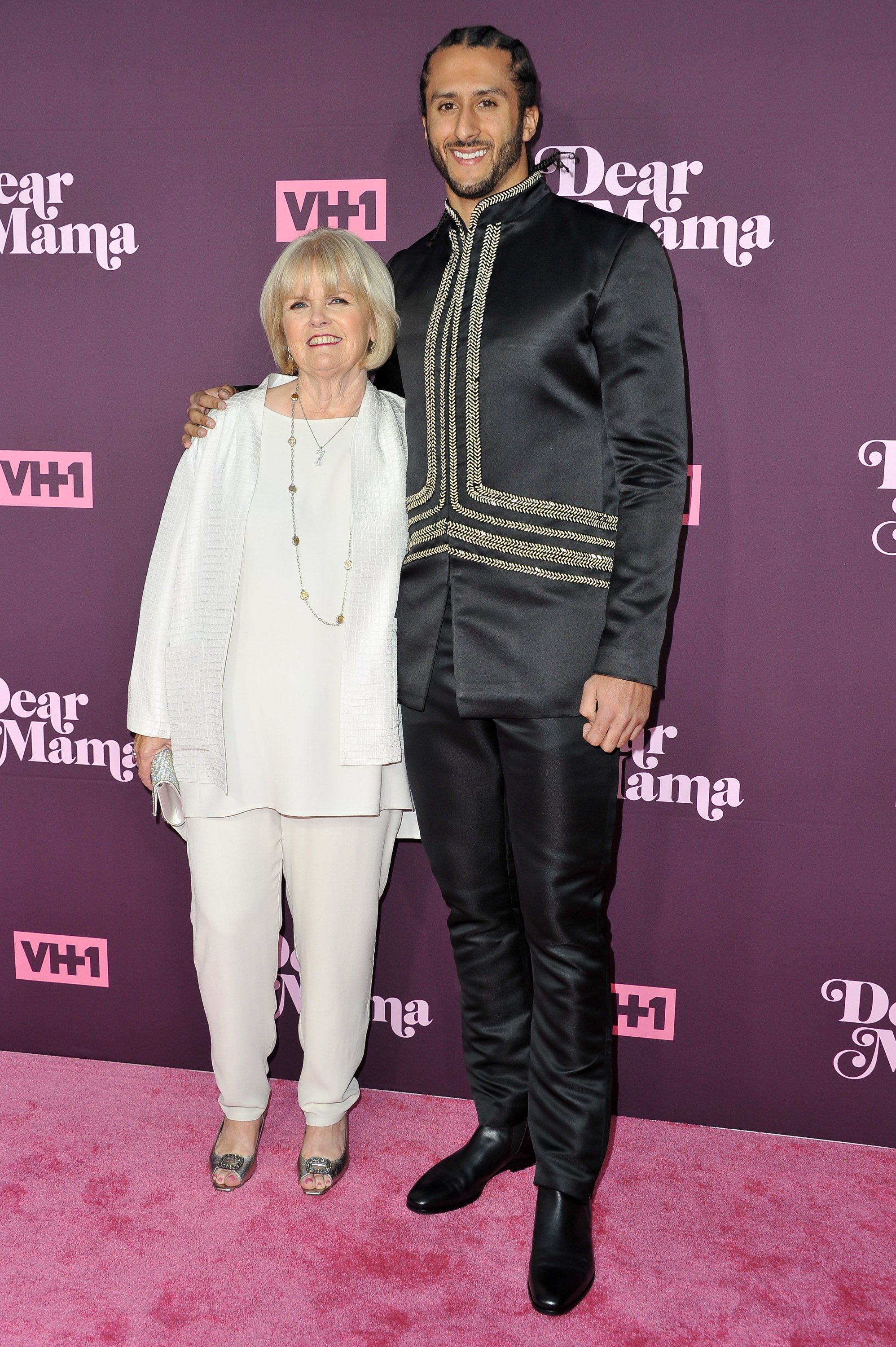 Colin Kaepernick and mom Teresa Kaepernick at VH1's 3rd Annual "Dear Mama: A Love Letter To Moms" in Los Angeles | Source: Getty Images
Before Teresa and Rick completed their family with Kaepernick, they'd already had two biological children who have been part of Colin's life to this day. The couple also had two boys, Lance and Kent, who passed on as infants due to congenital heart defects.
According to Nicki Swift, the Kaepernick couple sought to complete their family after losing their boys through adoption. The last episode of Kaepernick's Netflix biographical mini-series, "Colin in Black and White," suggests that the civil rights activist wasn't his parents' first choice.
However, when a nurse brought him to them, Teresa recalled being teary-eyed when she held five-month-old Colin for the first time in 1987. She explained that:
"I looked at her and she nodded and I just picked him up out of the carrier. The minute I picked him up, I just cried."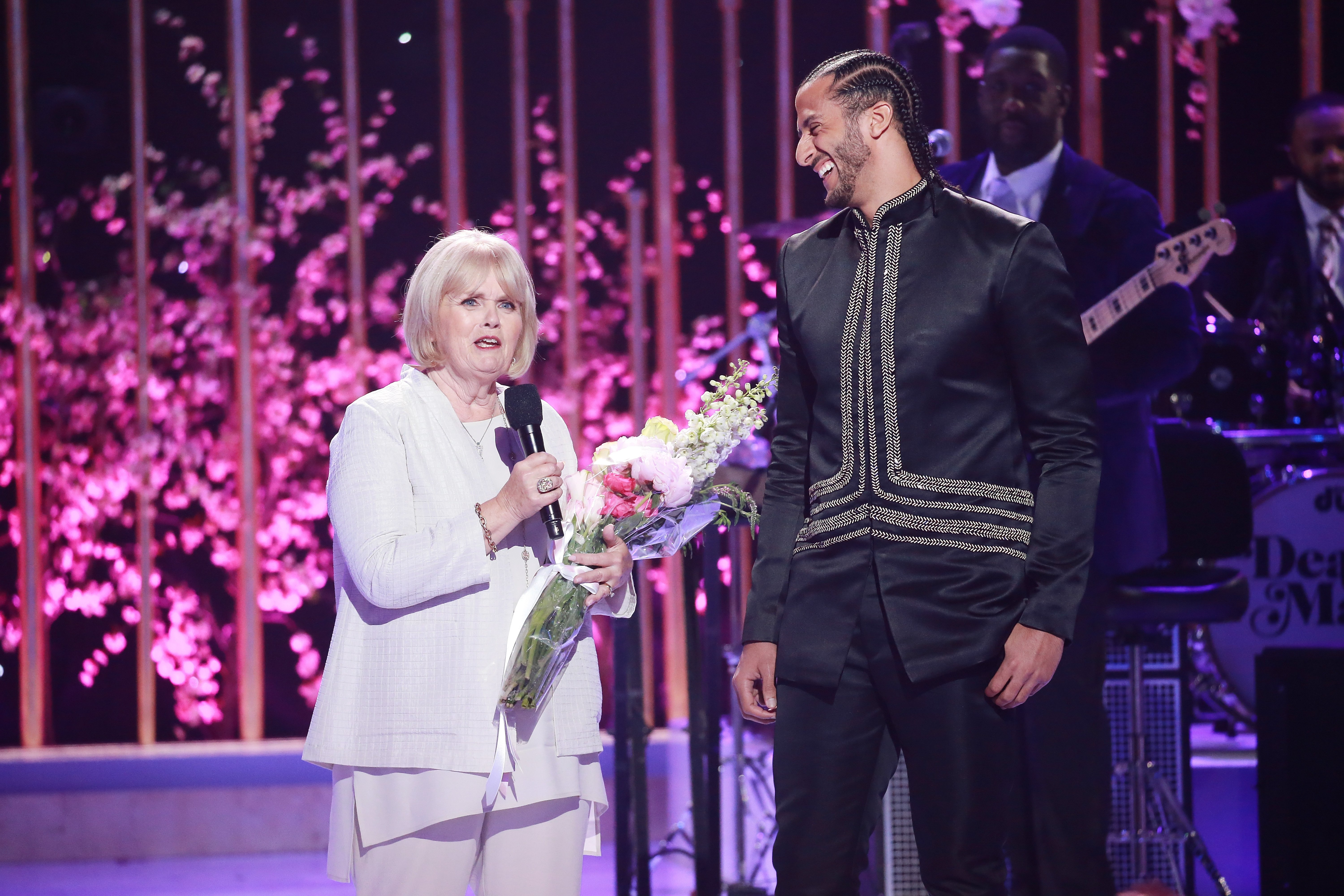 Teresa Kaepernick and Colin Kaepernick photographed while speaking onstage during VH1's 3rd Annual "Dear Mama: A Love Letter To Moms" in Los Angeles | Source: Getty Images
The mother-of-five explained that Kaepernick's biological mother was there and was also overwhelmed with emotion when she was leaving her son in their care. The couple stepped out to give Kaepernick's biological mother a few moments to gather herself, and say her goodbyes, then they left.
Kaepernick's adoptive dad also reflected on his adoption process, explaining how smooth it was, which wasn't typical of adoption processes. Growing up in a predominantly white neighborhood, it didn't take long for Kaepernick to realize that his identity was different.
In his children's book, "I Color Myself Different," he wrote that it became clear for the first time when he received a school assignment that tasked him with drawing a family portrait. As his dad explained:
"The only difference is his skin is a little bit browner than ours."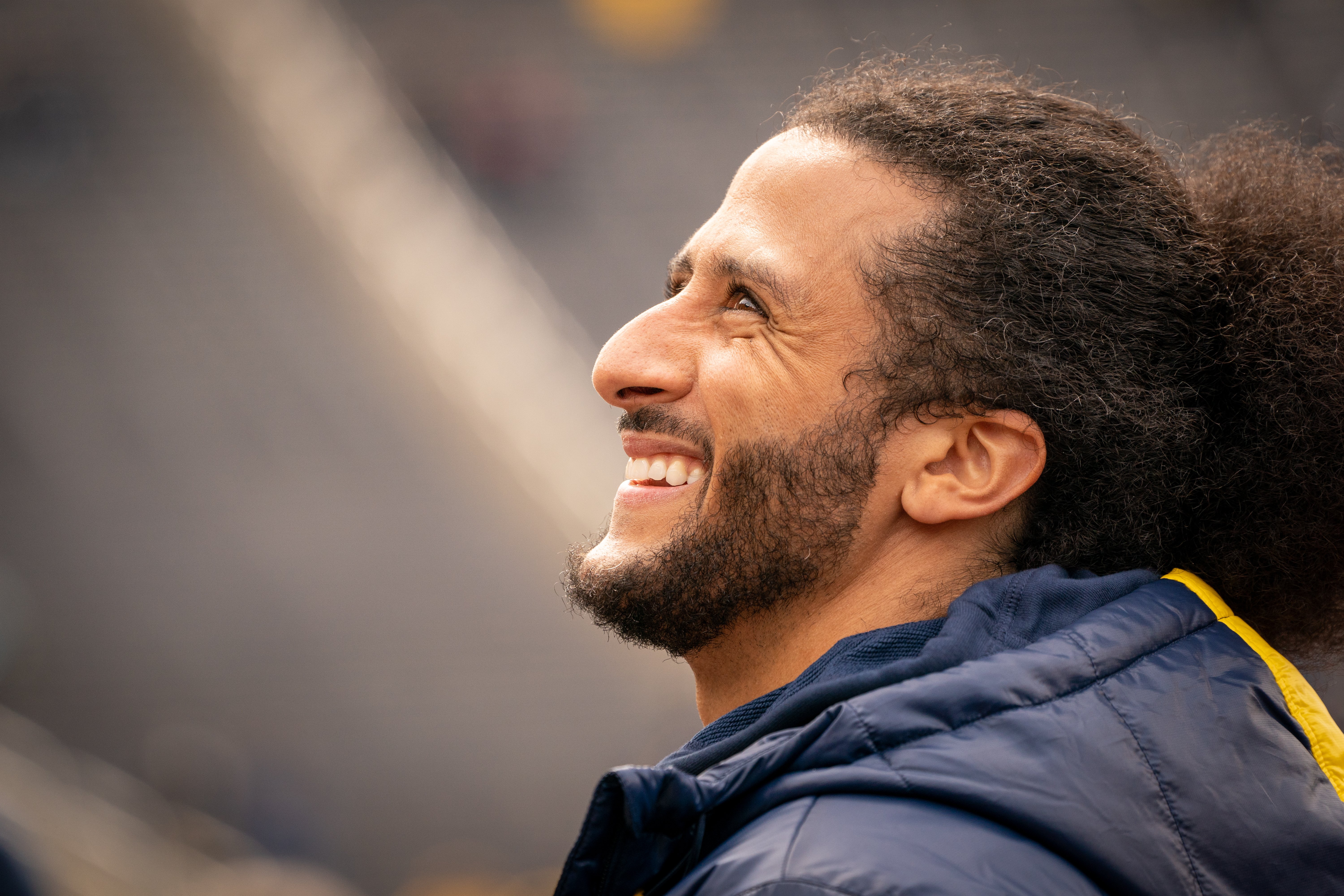 Colin Kaepernick pictured as he interacts with fans during the Michigan spring football game at Michigan Stadium in Ann Arbor | Source: Getty Images
From that point forward, and with the unconditional support of his parents, Kaepernick dove deeper into his Black identity as his parents would even drive him around to find salons where he would style his hair as cornrows.
Kaepernick recalled that he never felt pressured to conform to one identity, especially as a biracial man. He explained that his parents gave him all the creative freedom he needed as he constructed it, saying:
"My parents just wanted to let me be who I needed to be."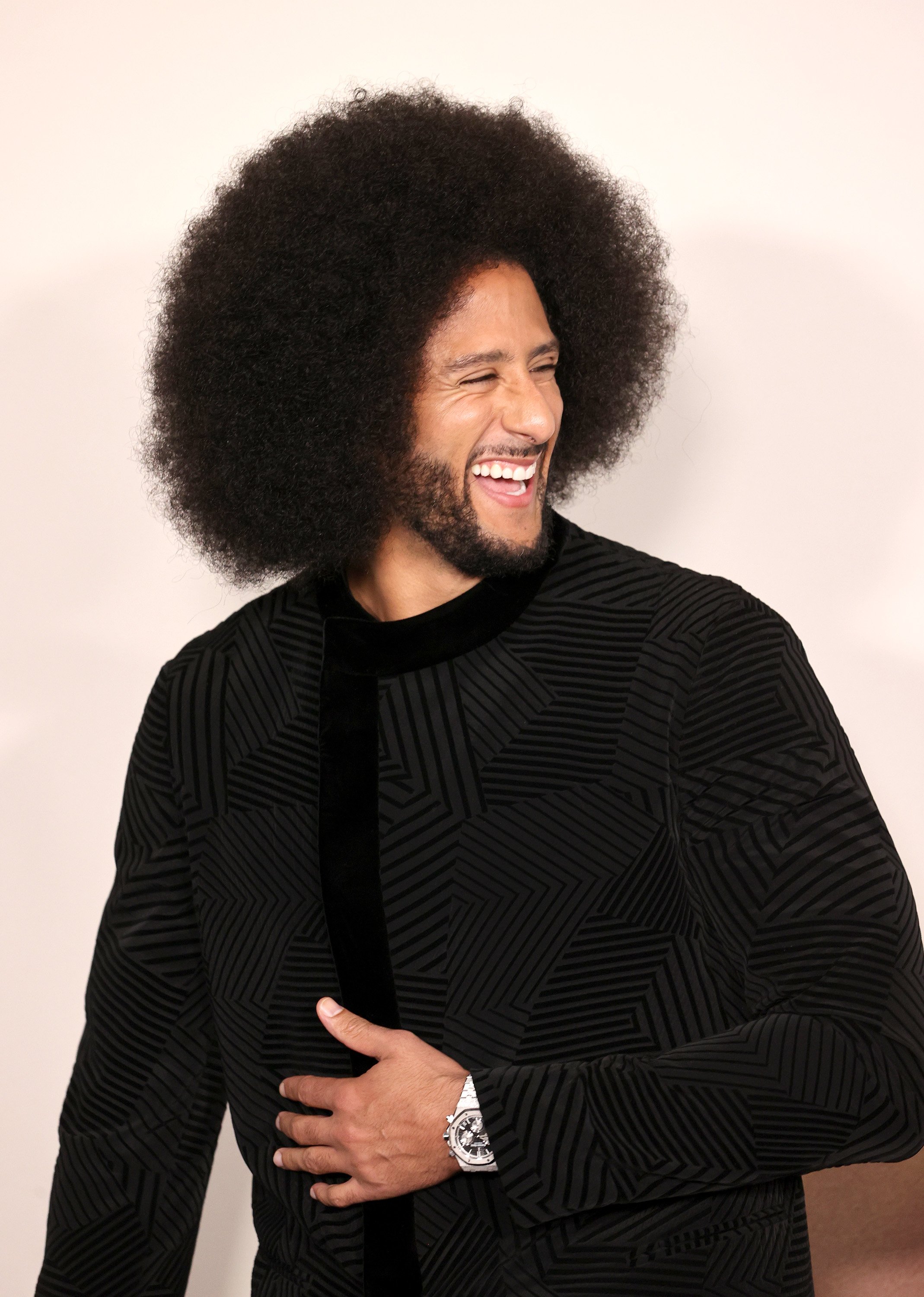 Colin Kaepernick pictured as he arrives at the Los Angeles premiere of Netflix's "Colin In Black And White" | Source: Getty Images
However, his parents' efforts to ensure he was comfortable with his identity were not enough to protect him from being racially profiled or oppressed.
Kaepernick recalled how he used to travel with his adoptive parents, checking into motels where the managers often came up to him nervously and treated him as a stranger, regardless of how close he stood next to his family. He narrated:
"Somebody would walk up to me, a real nervous manager, and say: 'Excuse me. Is there something I can help you with?'"
Unfortunately, as the former NFL star got older and taller, these experiences consistently worsened. Despite these experiences, Kaepernick still recalls the unconditional love he received as he began to understand his societal position.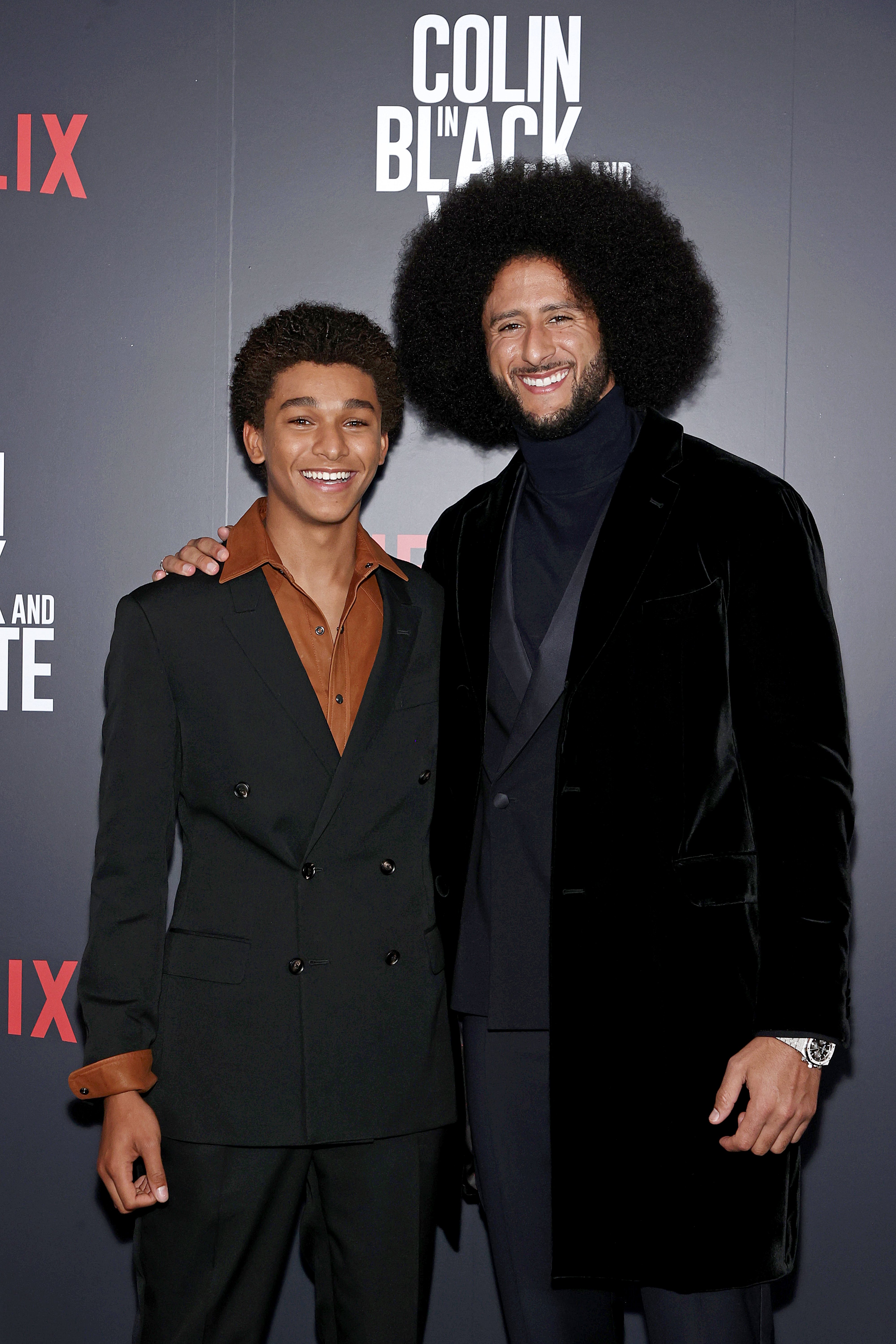 Jaden Michael and Colin Kaepernick attending the Netflix Limited Series Colin In Black And White Special Screening in New York City | Source: Getty Images
COLIN KAEPERNICK'S PARENTS SUPPORTED THEIR SON
Teresa and Rick Kaepernick's son, Colin, sparked significant commotion when he took a knee during the American national anthem before one of his football games commenced.
Kaepernick's silent protest was against a nation that enabled police brutality and oppression toward Black people, and people of color changed the course of his life and career.
Kaepernick and his family received a lot of backlash during the height of this controversy, with false narratives gaining momentum about their then-speculated lack of support due to his parents' choice to stay quiet and support their son silently.
Kaepernick's parents eventually broke their silence when they released a statement, expressing their sorrow about the articles that claimed they were unsupportive.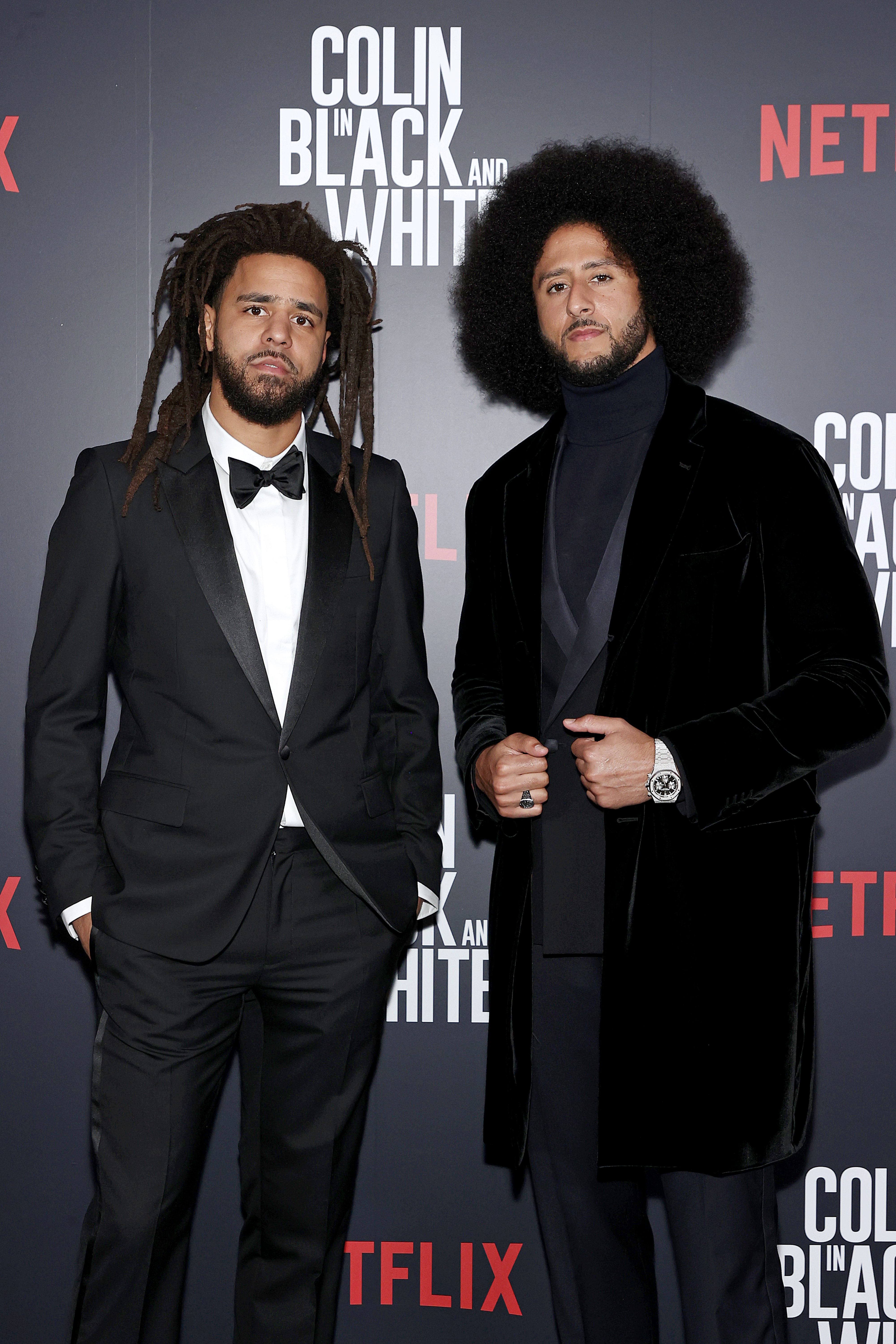 J. Cole and Colin Kaepernick attending the Netflix Limited Series Colin In Black And White Special Screening in New York City | Source: Getty Images
Although they worried about the trajectory his life would take, Kaepernick's family shared that they were proud of him and his choice to stand up for the right of others.
COLIN KAEPERNICK IS NOT HIS PARENTS' ONLY CHILD
Kaepernick's older siblings, born before he joined their family, are Kyle and Devon Kaepernick. Not much is known about them, as Kaepernick's siblings prefer living their lives outside the limelight. However, Bustle reported that they are both California Polytechnic State University graduates.
Furthermore, it was suggested that Kyle marry a woman named Lindsay. Whether the pair is still married remains unknown as they both have no official social media accounts.
Devon is said to have an Instagram account on which she stopped posting during Kaepernick's controversy. However, she posted again to support her brother's "Know Your Rights Camp Legal Defense Initiative."
WHO ARE COLIN KAEPERNICK'S BIRTH PARENTS?
According to Newsweek, Heidi Russo welcomed Colin Kaepernick in Milwaukee when she was 19 years old in 1987. Russo isn't afraid of the spotlight, as she has shared her opinions about her biological son. She expressed that she supported his cause, although she disapproved of his methods.
Russo tried reaching out to Kaepernick, who was unwilling to nurture any relationship with Russo. Eventually, Teresa asked Russo to stop. Kaepernick explained that he was happy with the family that raised him. It was also reported that his father is an African American man whose identity remains unknown.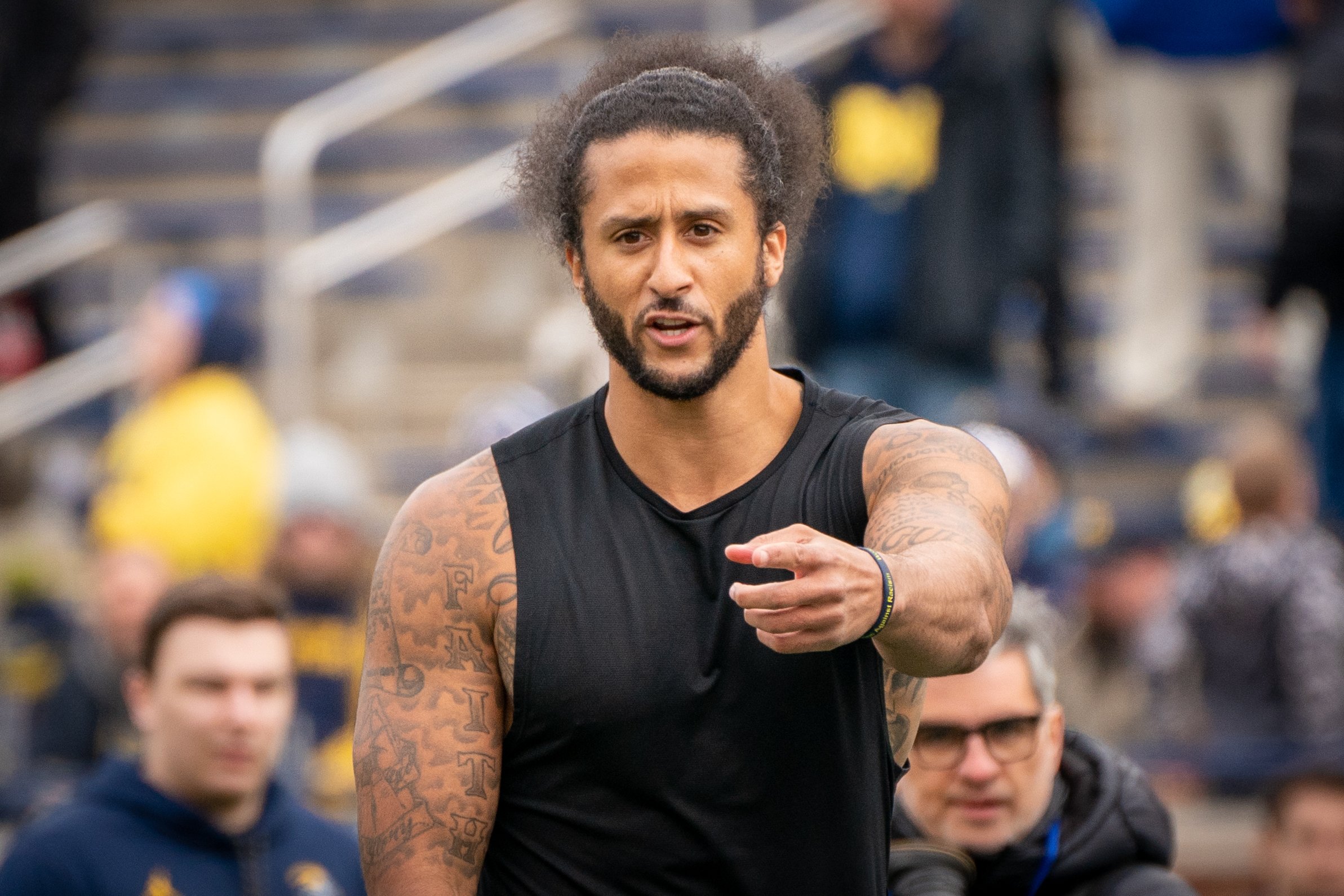 Colin Kaepernick photographed as he participates in a throwing exhibition during half time of the Michigan spring football game in Ann Arbor | Source: Getty Images
COLIN KAEPERNICK'S PARENTS JUST BECAME GRANDPARENTS
Recently, Kaepernick welcomed his first baby with his long-time partner and radio DJ, Nessa Diab. The exact birth date and the name of his baby are unknown, as the couple announced their baby's arrival a few weeks after Diab gave birth.
Diab shared an Instagram post a few hours before going on stage to host the MTV Music Video Awards, sharing the good news and inviting her supporters to give her parenting advice.
Please fill in your e-mail so we can share with you our top stories!