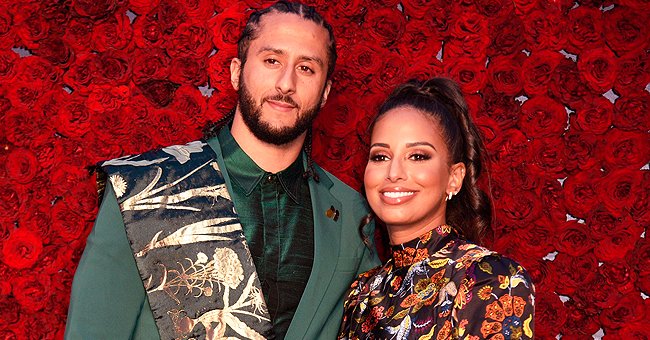 Getty Images
Meet Colin Kaepernick's Girlfriend Nessa Diab — A Glimpse of Her Life and Career
The controversial football player turned civil rights activist has been in a relationship to a star on her own right for the last four years and the two share a passion for social justice.
39-year-old Nessa Diab is a media personality best known for her work as a TV host for MTV, and since at least February 2016 she has been the romantic partner of 32-year-old football quarterback and activist, Colin Kaepernick.
Diab and Kaepernick started dating around the time the NFL player's career as he knew it came to an end following the controversy around his kneeling protests during the national anthem which has left him without a team ever since.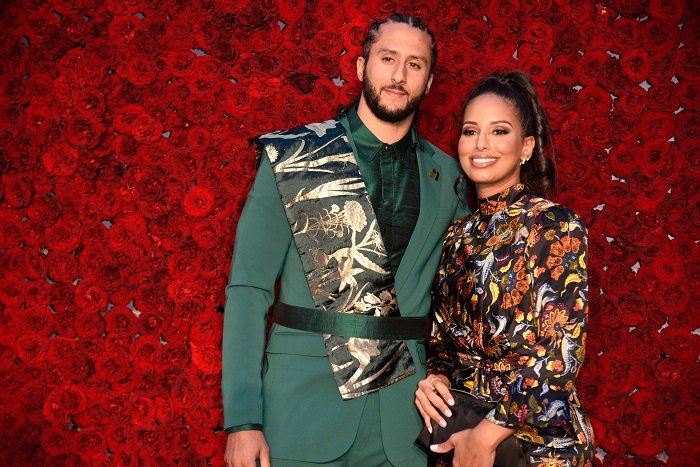 Colin Kaepernick and Nessa Diab attend Tyler Perry Studios' grand opening gala at Tyler Perry Studios on October 05, 2019 in Atlanta, Georgia.| Image: Getty Images
In the two years that Diab and Kaepernick have been together, Diab has been outspoken about her support of Kaepernick's political views, and she doesn't hesitate to use her platform to act as an ally to her partner's cause.
EARLY LIFE
Diab was born in Southern California in 1981 but due to her father's work, she spent a lot of time in the Middle East in her childhood and teenage years, in the context of the Gulf War.
Before becoming focused on her radio career, Diab felt the call to write songs, especially as a way for her to deal with the tense atmosphere of going to high school in a war situation.
FROM RADIO TO TV
It was during her time at UC Berkeley back in the US when Diab debuted as a radio host following an internship that she had to fight hard to be given to her. Soon, she became a household name as a radio presenter on the West Coast scene.
After years of success behind the microphones and having graduated with a BA in Mass Communications at Berkeley, Diab was ready for her TV breakout on MTV as a panelist on the comedy/ reality-TV series "Girl Code" in 2013.
DATING COLIN
Rumors of Diab being romantically involved with Kaepernick started to circulate in 2015, but it was only in February 2016 when the relationship was made official, following Diab's public support of Kaepernick's protest of racial injustice.
Soon, Diab, who is a Muslim, was accused by Republican congressman Steve King of influencing his political thinking, going so far as accusing the couple of sharing a sympathy towards the terrorist group ISIS.
STANDING BY HER MAN
But no amount of pressure from right-wing critics of Kaepernick was going to make Diab censor herself and her beliefs and instead of backing down, Diab continued to denounce those that, in her view, contribute to racial injustice.
Back in August 2019, Diab publicly condemned rapper Jay-Z for making a partnership with the NFL, accusing him of doing business with an organization that has set Kaepernick apart for exercising his right to express his own opinion.
For Diab, Jay-Z's collaboration with the NFL to supposedly support social activism after having openly supported Kaepernick was a contradiction, and she stressed that it was wrong of the rapper to go ahead with the partnership.
More recently, in May 2020, Diab used her social media to pressure the NFL to display Kaepernick's status as a player of the league since he wrongly appeared as "retired."
Thanks to Diab's campaign with big support from her fans, the NFL website went on to correct Kaepernick's status as an unrestricted free agent.
Please fill in your e-mail so we can share with you our top stories!