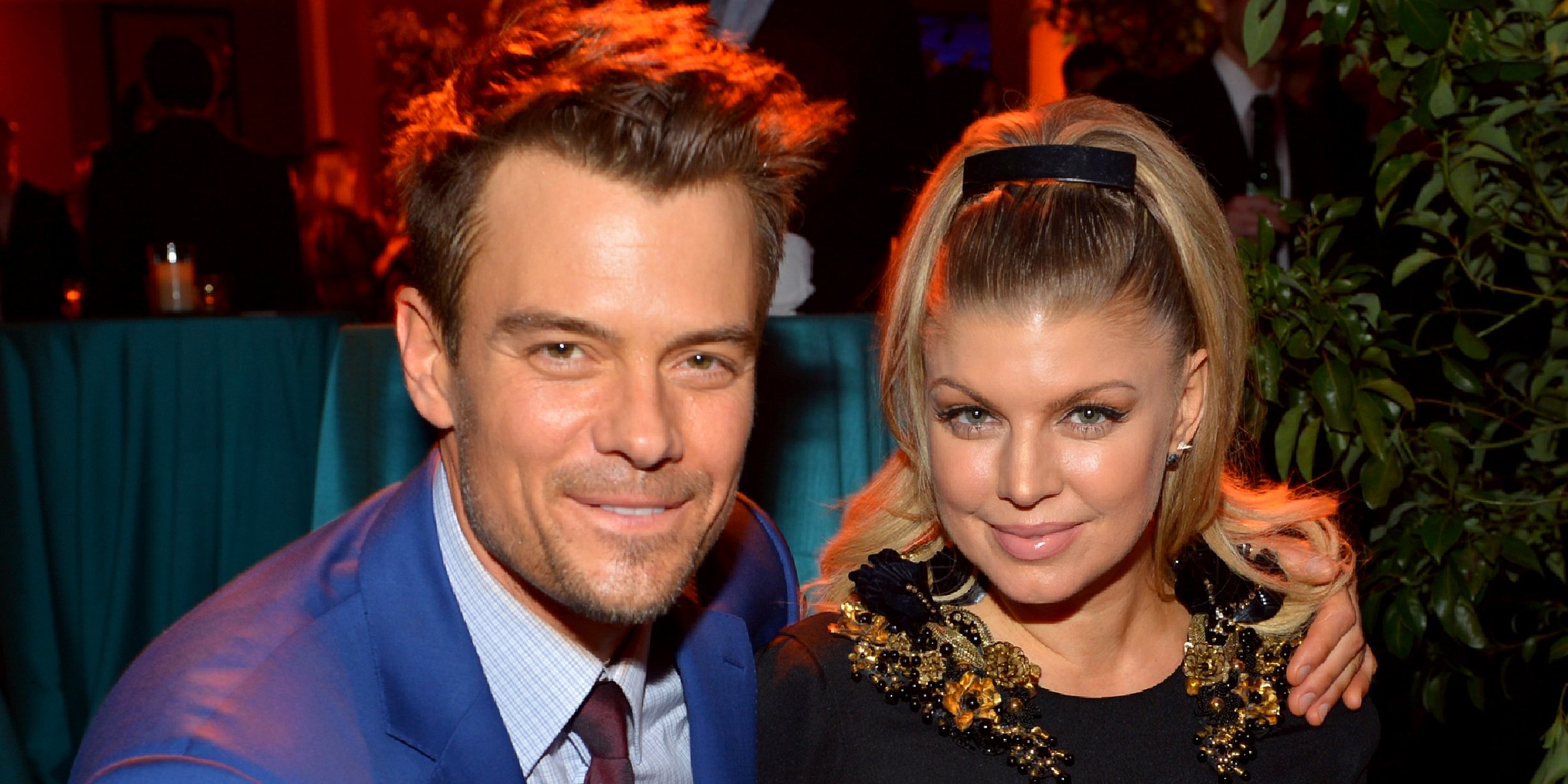 Getty Images
Inside Fergie and Ex-husband Josh Duhamel's Love Story and Divorce

For eight years, Fergie's husband was Josh Duhamel. However, in 2019, he became her ex-husband after they finalized their sudden divorce. Here is an inside look into their love story and everything about their divorce.
Around the mid-2000s, American singer and rapper Fergie, born Stacy Ann Ferguson, and American actor and former fashion model Joshua David Duhamel became one of America's most prominent "It" couples.
The "Transformers: The Last Knight" actor, who had a crush on the "Black Eyed Peas" alum, met her in 2004, and they started dating shortly after.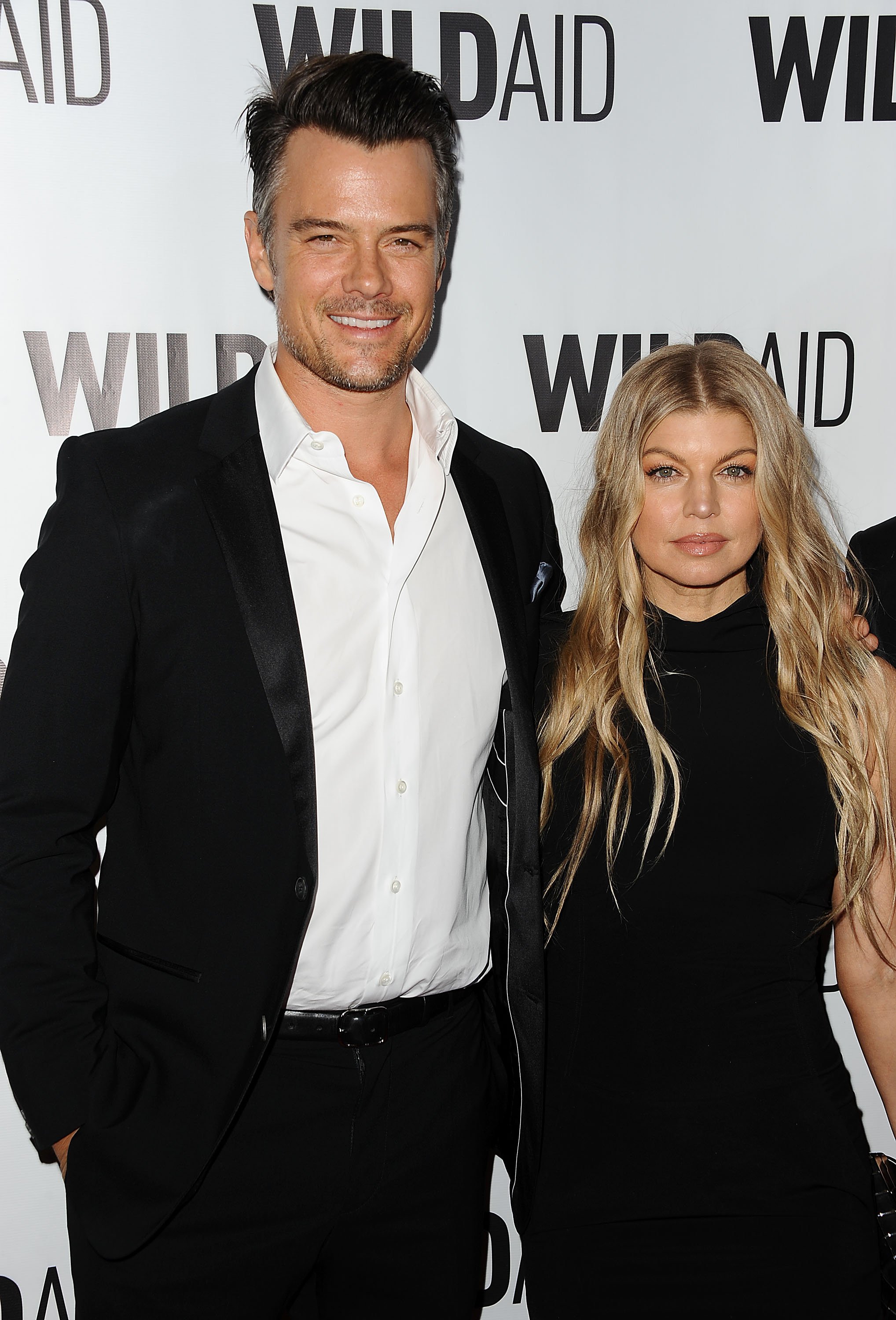 Josh Duhamel and Fergie at the WildAid 2015 on November 7, 2015 | Source: Getty Images
After five years of dating, Fergie and Duhamel had the perfect private wedding, and more than four years later, they welcomed their only child, Axl Jack.
In late 2017, the couple surprised their fans when they announced they had separated earlier that year. They filed for divorce in June 2019, and their divorce was not finalized until November 22, 2019.
How Long Have Fergie and Josh Duhamel Been Together?
Fergie and Duhamel first met when she was still an active member of the "Black Eyed Peas." The "Las Vegas" crime drama producers had asked the group to make a cameo appearance on the show in which the actor starred as Danny McCoy.
Due to a statement he had made in an interview, the rapper knew Duhamel had a crush on her. In the interview, he said:
"My recurring dream involves the lead singer of The Black Eyed Peas. Oh, my god, I've got the biggest crush on her! God, she is hot!"
However, before Fergie read the magazine with the interview, she did not know Duhamel. She was not into soap operas, but her friends knew him from his role as Leo du Pres in "All My Children."
When they finally met on set, she told him about the interview, and they hit it off immediately. They started dating, and in 2007, they got engaged.
On January 10, 2009, they married in the presence of 300 friends and family in what their guests described as a fairy-tale wedding at the Church Estate Vineyards in Malibu, California.
Less than a year after their wedding, there were rumors that Duhamel was cheating on Fergie. While he was shooting "Life As We Know It," the tabloids reported that the actor had a one-night stand with a stripper.
The "Safe Haven" actor denied the allegations, but the stripper, Nicole Forrester, gave an exclusive and detailed interview to Atlanta radio station Q100.
In 2012, while on the Oprah Winfrey show, the rapper revealed that their relationship was improving daily despite the allegations. Fergie said:
"When you go through difficult times, it really makes you stronger as a unit, as a partnership. It does for us, anyway. Our love today is a deeper love. We're stronger today definitely because of anything difficult that's happened with us."
On August 29, 2013, the couple welcomed their son, Axl Jack Duhamel. Before the arrival of their son, Fergie believed that her then-husband would be a fantastic father because he had natural parenting instincts.
Years after their son arrived, Fergie and Duhamel kept a united front and gushed about each other. However, they shocked their fans in 2017 when they announced their separation after 13 years together.
Their fans were shocked because the couple revealed their relationship was getting better five months before the announcement. In addition, barely a week before their separation news, there were rumors that Fergie was pregnant.
The rapper debunked the rumors, promoted her "Double Duchess" album, and revealed that she had no idea what the future held. In a joint statement, the couple said:
"With absolute love and respect, we decided to separate as a couple earlier this year. To give our family the best opportunity to adjust, we wanted to keep this a private matter before sharing it with the public."
Why Did Fergie and Josh Get Divorce?
Less than a year after they announced their separation, Duhamel began dating Mexican actress and singer Eiza González, but the relationship lasted only five months.
On May 31, 2019, Fergie filed for divorce in Pasadena, California, even though she had mentioned in October 2017 that divorce was not a part of her plans.
Despite their split, the rapper revealed they were still good friends, making fans wonder what went wrong with their relationship. Fans became more intrigued with no intense custody battles and enmity during the divorce.
In 2019, they finalized their divorce, which they also kept private. However, details about why they went their separate ways later came to light. One source said:
"They took their time figuring things out and making sure this was the right decision. They had a long separation to see if there was any chance of things changing."
The source further stated that it was time to move on for the couple as things were not changing. Even though they had a great relationship after the separation, Fergie and Duhamel needed to close that chapter of their lives.
The couple had grown apart over time, and their conflicting work schedules did not make it easier. In addition, Duhamel and Fergie did not have anything in common at all.
The pop star lived in a different world because of her career, and the actor was down to earth. Their clashing lifestyles became too much.
They also had different views of what they wanted for their family. The actor came from a big family and wanted the same, but that was not the rapper's priority, leading to compatibility issues.
Also, while Duhamel came from a traditional domestic family, Fergie came from a divorced home. He was frustrated that she was not doing what he termed "normal mom activities."
In addition, the cheating allegations did not help their relationship as the rapper reportedly sent spies to watch her ex-husband at an event. She decided to end things when he kept acting like he was single.
What Is Fergie and Josh Duhamel's Relationship like Today?
After their separation, the former couple kept the good vibes between them. In 2017, Fergie said:
"We're great friends, Josh and I; there's so much love that we have for each other. We really like each other, we have fun with each other. We're just not a romantic couple anymore."
The only thing that changed for the couple was the romance between them. The rapper stated that they would co-parent and that their extended families were still a part of them.
In all, the happiness and well-being of their only child were their top priority. In 2018, Duhamel said Fergie was a great mother, and for their son's 5th birthday in August 2018, they threw a superhero-themed birthday party.
In December 2018, when there were speculations that their divorce was taking an ugly turn, the actor defended his ex-wife. He set the record straight on a podcast where he revealed that he would always love her.
He further shared that even though their relationship did not work out, she is the mother of his child, and he would always have her back.
After Fergie and Josh Duhamel's divorce, sources close to the actor revealed that he was in a sad place. However, he met the American model, television host, and 2016 Miss World America Audra Diane Mari, and she cheered him up.
Sources close to the actor said Mari came into his life at the right time. Two years after they met, Duhamel proposed to her on the beach with a message in a bottle, and the model said yes.
The actor shared the good news on his Instagram page on January 9, 2022. Fergie also dropped her congratulations and green heart emojis for the couple. A source said:
"Fergie is genuinely happy for Josh. They co-parent really beautifully together and communicate about many things. There seems to be zero bad blood [between them]."
While the "When in Rome" actor seems to have found love again, the "Life Goes On" singer is reportedly single but making sure that life is balanced.
Please fill in your e-mail so we can share with you our top stories!