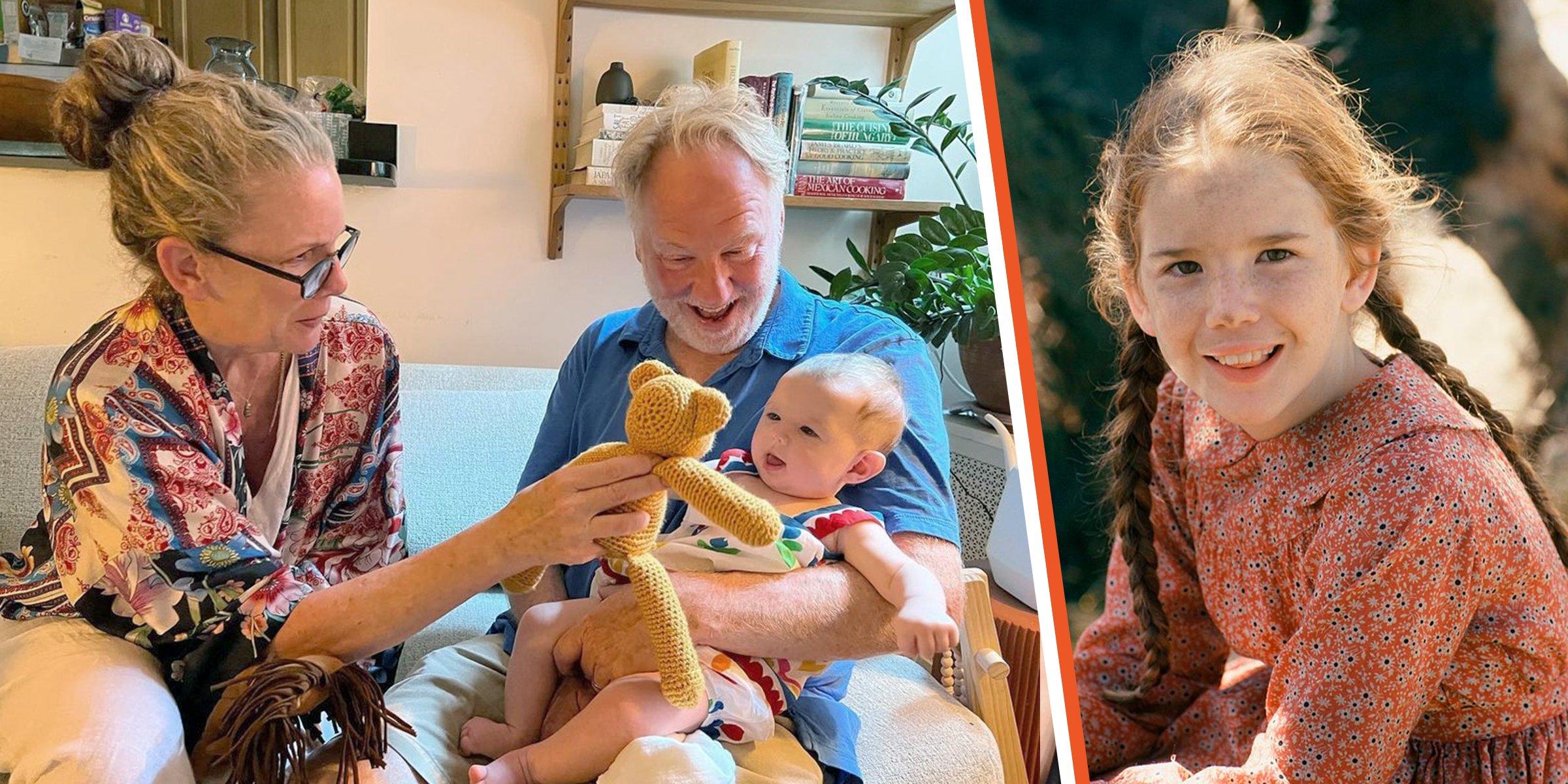 Instagram.com/melissagilbertofficial - Getty Images
Retiree Melissa Gilbert Babysits Long-Awaited Grandkids — One of the 9 Keeps Laura Ingalls' Legacy Alive
Melissa Gilbert is famous for her iconic role in "Little House of the Prairie." The actress is now a grandmother to nine children, and one of them is set to keep her grandmother's legacy alive.
Melissa Gilbert found love when she was 55. When she met her husband, Timothy Busfield, 64, they thought romance was no longer in the cards.
It had been eight months since Busfield's second divorce in 2012, and the actor had a routine of going to a bar across from Universal Studios.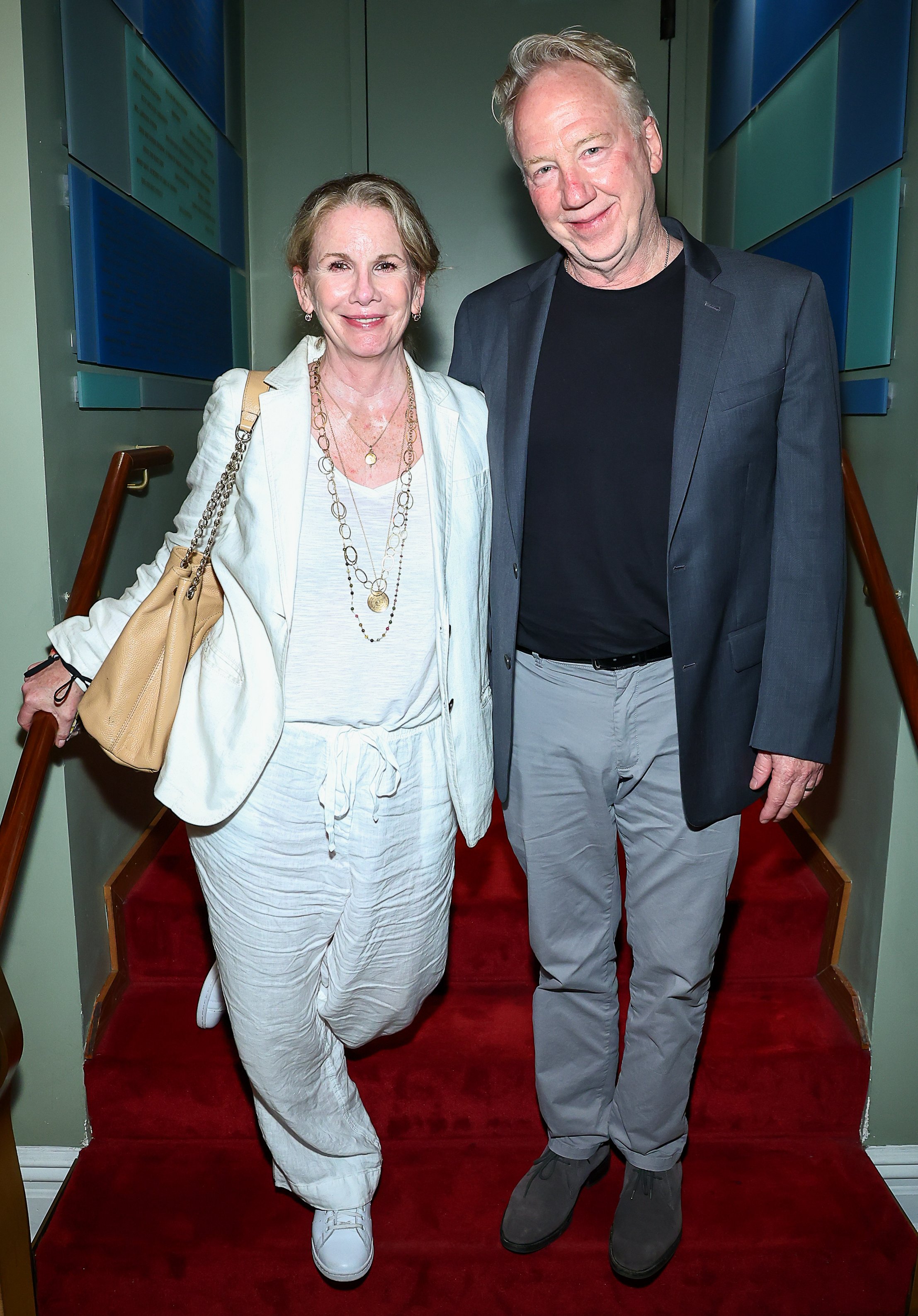 Melissa Gilbert and Timothy Busfield in New York 2022. | Source: Getty Images
Busfield said the bar would be empty till it turned into a club at 10 p.m., but he enjoyed having the bar to himself for 45 minutes to watch his sports and eat a slice of pizza.
The bar was empty as usual, but there was a woman sitting by the door wearing a fedora that caught the actor's eye. It was Gilbert waiting for her friends to arrive.
Busfield gained the courage to introduce himself, and the two ended up speaking the whole night. When Gilbert's friends arrived, she did not even notice, and that is when the actor knew she was the one. "It felt so real," he said.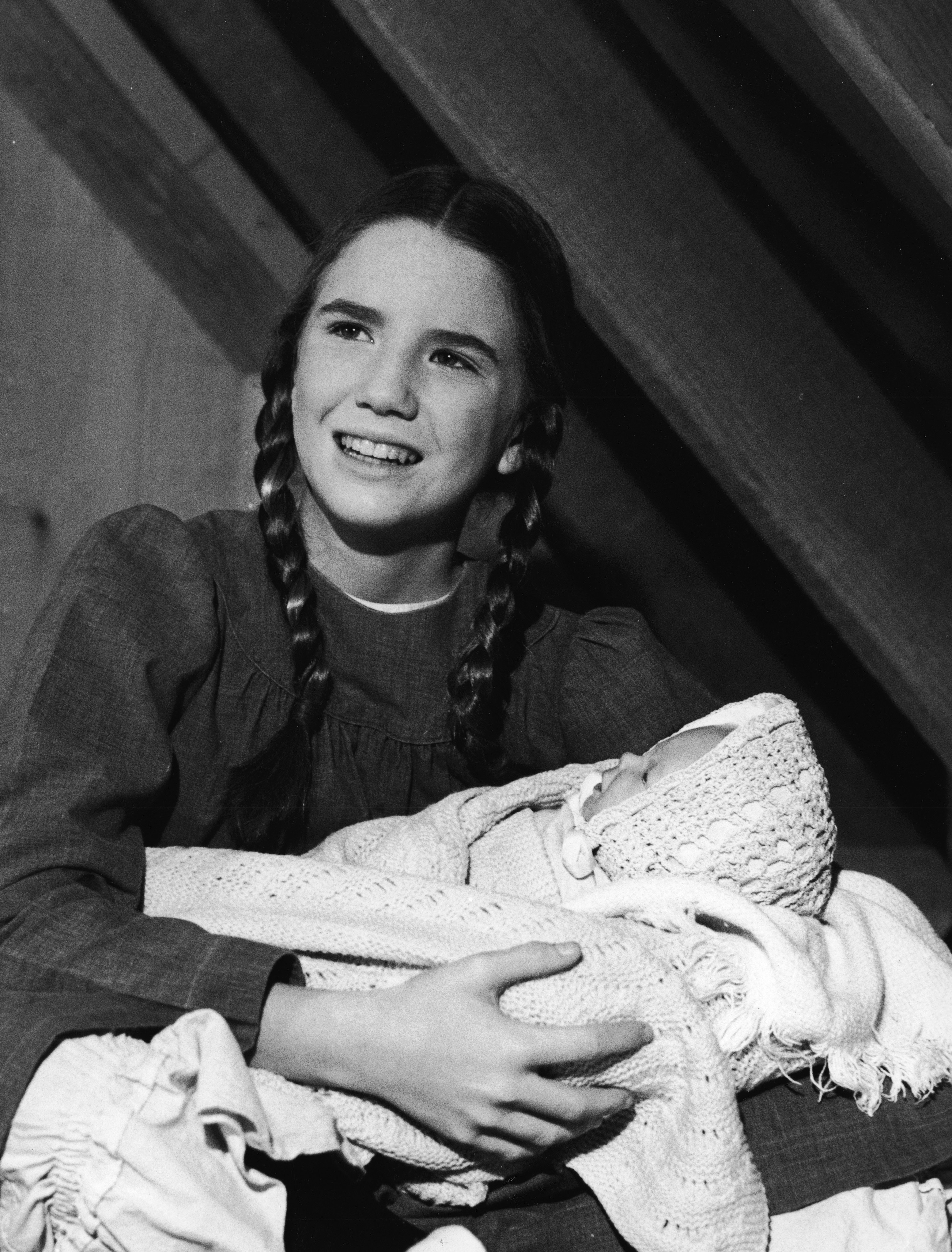 Melissa Gilbert acting as Laura Ingalls on Little House on the Praise in 1978. | Source: Getty Images
The Little House on the Prairie star had also just gone through her second divorce. She was first married to Bo Brinkman from 1988-1994, and they share a son Dakota, 33.
Her second husband was Bruce Boxleitner, and they were married from 1995-2011. They have a son Michael, 26. Busfield is also a father of three adult children, Samuel, Daisy, and Wilson.
GILBERT'S DREAM WAS TO BECOME A NANA
The couple's instant connection left no hesitation for them to give marriage the third try. Busfield and Gilbert married in 2013, a year after their spontaneous meeting.
They had a small wedding ceremony in Santa Barbara, California. Busfield said he loves their union because they are equals in everything.
Gilbert also shared that the most memorable thing her husband has ever told her was, "if you don't want to, you don't have to." This meant a lot for the child actor because she grew up in Hollywood, not being asked for her opinion.
Although Gilbert found the love of her life, her life would be complete if she had her own grandchildren." Melissa has wanted to be a grandmother forever," said a friend of the actress.
Fortunately for Gilbert, her son Dakota and his wife Marissa welcomed their first child Ripley Lou Brinkman. The actress announced the good news on her Instagram and an enthusiastic caption.
Gilbert and Busfield live in New York, but the new grandmother's flight to Austine Taxes was a no-brainer. A friend of the actress said if it was possible, Gilbert would have moved in with her son to be around the baby at all times.
Gilbert also warned her fans to brace themselves for the upcoming baby content on her social media. "My feed is going to get boring if you are not into babies," said Gilbert. "I am very proud, Nana!" she added.
GILBERT QUIT THE SPOTLIGHT TO BE A DEVOTED WIFE AND GRANDMOTHER
Life for The Life on the Prairie alum has gone full circle. She is happily married and the proudest grandmother, so the actress wanted to spend this part of her life as far from the Hollywood limelight as possible.
In 2018, Gilbert and Busfield bought a rustic cottage sitting on 14 acres of land in New York's Catskill mountains.
Gilbert's role as Laura Ingalls Wilder (Half Pint) was the inspiration behind the farm life the couple chose. The actress said she loved filming Little House on the Prairie because she loved her character's life.
50 years later, Gilbert gets to live her dream of raising chickens and their dog Chicago. Additionally, trading the spotlight for a more quiet and natural lifestyle was all part of the actress's dream.
The big plot of land Gilbert and Busfield live on will come in handy because the couple now has nine grandchildren. They are amazing grandparents and enjoy babysitting the kids together.
GILBERT'S GRANDAUGHTER LULABELLE IS KEEPING HER LEGACY ALIVE
Gilbert's grandaughter Lulabelle is the child of her stepson Samuel Boxleitner. Samuel is the son of her ex-husband Bruce, who he had with his ex-wife Kathryn.
Sam followed in the footsteps of his stepmother; he is also an actor and has been in films such as "Downstairs" and "The Badger Game."
Now Lulabelle has fallen in love with her grandmother's character on Little House on the Prairie.
The actress shared an adorable picture of her granddaughter on the stage of Little House on the Prairie with the biggest smile on her face.
Gilbert shared another one of Lulebelle, a few years older. In the image, Lulabelle is attentively watching the series while her grandmother braids her hair into the same two braids her Laura Ingalls character had.
Gilbert is proud to see her grandchildren enjoy this iconic moment she had on TV, and Lulabelle is set to keep her grandmother's legacy alive.
Please fill in your e-mail so we can share with you our top stories!