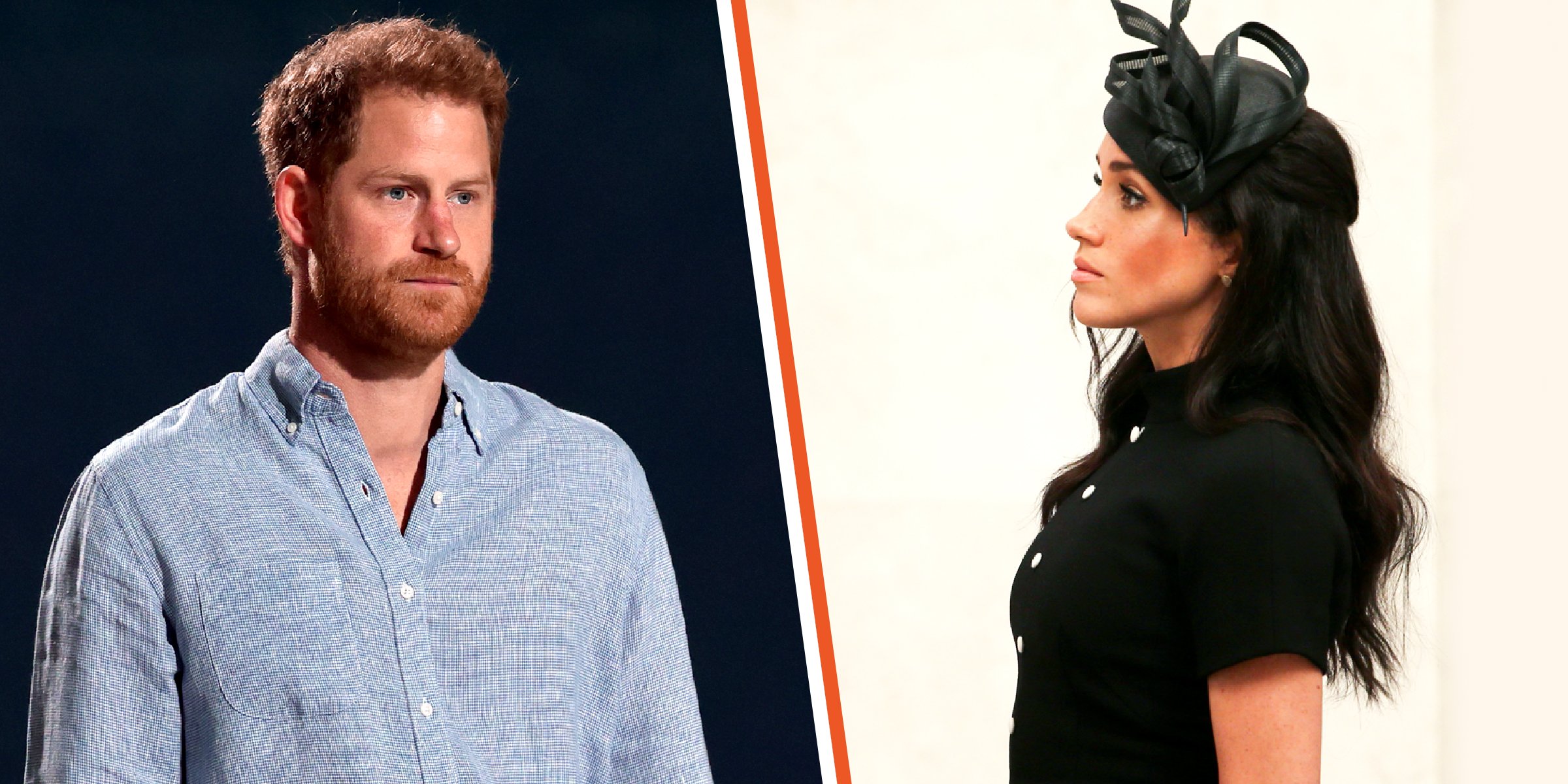 Getty Images
'I Lost My Dad': Harry's Statement Shared by Meghan Markle in New Interview & Fans Slam Her for It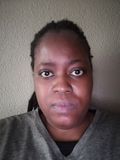 In a new interview, Duchess Meghan opened up about the non-existent relationships she and her husband, Prince Harry, had with their fathers. She also touched on the British tabloids, how personal images of children were shared with the press, being a revolutionary and likened to Nelson Mandela.
In late August 2022, Duchess Meghan reintroduced herself in the public space with a new podcast called Archetypes. During an interview with The Cut, the royal revealed how being on the podcast felt real.
She also noted how she felt clearer and different like she could finally use her voice again. Meghan's answer was interesting when asked if she had put the past behind her and forgiven the Royal Family and her own.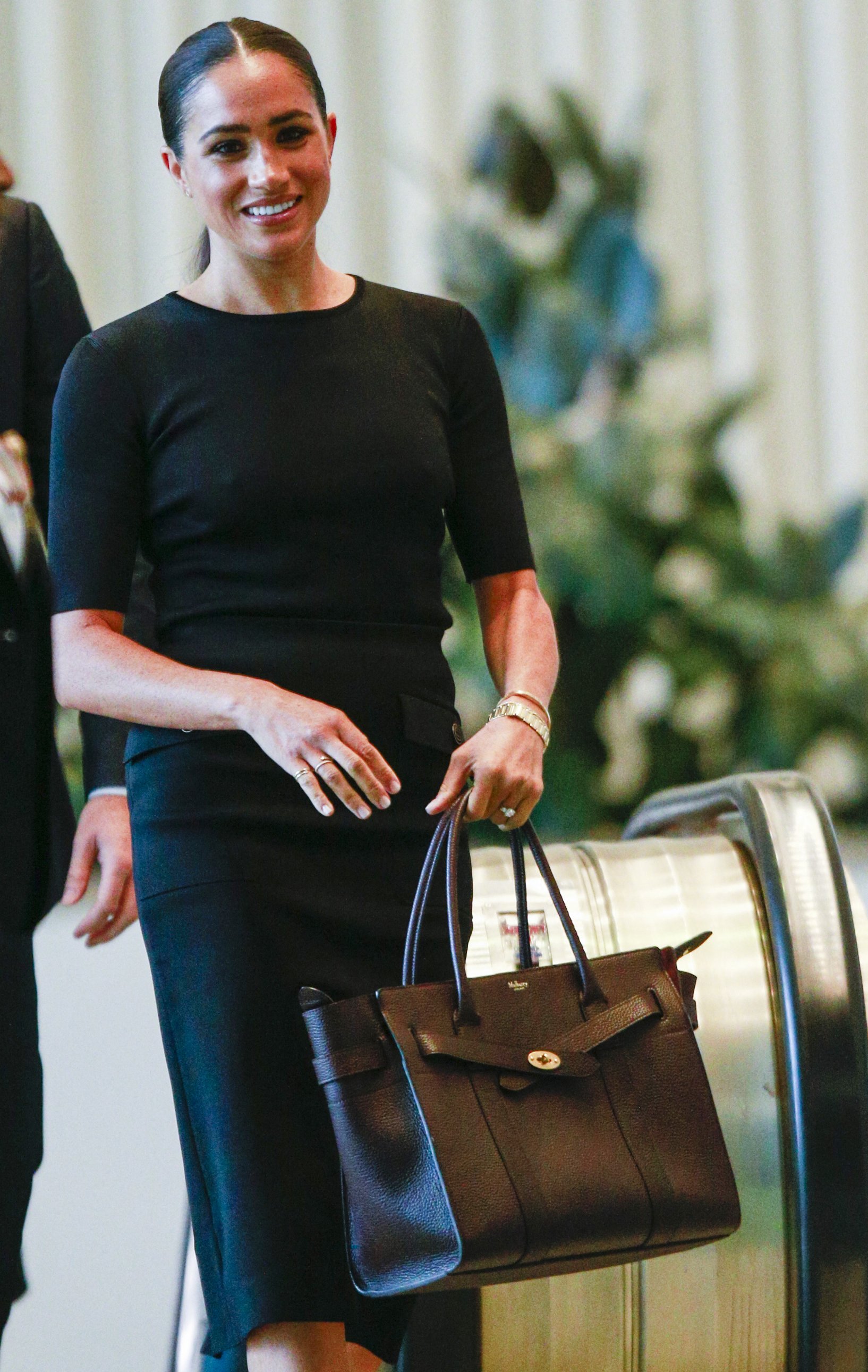 Duchess Meghan at the UN Nelson Mandela Prize award ceremony in New York on July 18, 2022 | Source: Getty Images
The Duchess of Sussex explained how she thought forgiveness was important but that it took "more energy" not to do it. However, she also acknowledged how it took an effort to do it, confessing:
"I've really made an active effort, especially knowing that I can say anything."
After pausing to breathe in and out, Meghan shared that she was the type of person who had a lot to say until she didn't. The duchess explained further that the silent part in a song was still a part of it nonetheless.
MEGHAN OPENS UP ABOUT HER FATHER AND HER HUSBAND'S ONE
Meghan and her now estranged father, Thomas Markle, were very close when she grew up. The retired lighting director was responsible for getting the former "Suits" actress interested in Hollywood.
However, their estrangement began when she was set to marry Prince Harry. Ever since then, Thomas has gone out of his way to tell the world about the separation they now have.
For instance, after her 2018 wedding, a touching letter she wrote to him begging that he stop talking to reporters was leaked. The royal sued The Mail on Sunday and emerged victorious after they invaded her privacy.
When asked about the incident, Meghan said she didn't stay sad for long periods and chose to use her situation to discuss "toxic tabloid culture" and how it separated their families. In what became a controversial statement, the royal shared:
"Harry said to me, 'I lost my dad in this process.' It doesn't have to be the same for them as it was for me, but that's his decision."
Royal Family reporter and author Omid Scobie shared the quote on Twitter about Harry's statement about his father, and many fans jumped into the comment section. One person didn't think Meghan and Harry were sincere.
The fan felt the couple's fathers were alive; if losing them was so painful, they had to stop apologizing and lying about them. The Twitter user said it was another example of how the Sussexes cried "poor, poor me" and were "disgusting."
However, someone else sympathized with Meghan over how she lost Thomas because of toxic tabloids. The royal fan believed she didn't want Harry to also lose his father, Prince Charles, because of a "toxic culture," noting:
"She wants them to have a relationship because she doesn't have one with her dad. Clear as day. No controversy there but UK media will make one. It's their M.O."
A third person thought it didn't matter what Harry said about Charles because the parent had been "horrible" to them. The fan blamed the Duke of Cornwall for leaking the Sussex's location to the media and cutting them off financially when they were most vulnerable, adding that Charles:
"[Used] his mouthpieces to abuse them in the press. I'm sure him (sic) & baldy are behind current problems with their security."
While someone else felt the Duke of Sussex was lost and sadly never looked happy. However, according to a royal expert, Russell Myers, the statement Meghan made would be distressing and "severely damaging" to Charles.
Myers claimed Harry's father had offered them an olive branch several times, once asking them to stay at his house because they were worried about their security. The expert thought the couple had burned that bridge with Charles, and there was no going back.
MEGHAN'S OTHER CONTROVERSIAL STATEMENTS
The Duchess of Sussex told The Cut that she and her husband were trying to teach their son, Archie, how to have manners. They always told the boy that manners made a man, and Meghan recalled a lesson she learned when she was younger.
A friend of her mother, Doria Ragland, would say, "Salt and pepper are always passed together." The friend believed neither one of the two moved without the other, leading to Meghan revealing that she and her husband were the same, stating:
"We always move together."
Harry's wife also spoke about how she had no control over the @KensingtonRoyal account she was allowed to join. The social media handle was already used by her husband, his brother Prince William and his wife, Duchess Kate.
She revealed a structure for how children's images were released when one belonged to the Royal Family. Photos first had to go through the Royal Rota or the UK media pool.
Meghan shared how pictures wound up with the press before she even had a chance to post them herself, and that didn't sit well with her because of how the British tabloids treated her. Before welcoming Archie, she also worried about how she'd protect him, stating:
"Why would I give the very people that are calling my children the N-word a photo of my child before I can share it with the people that love my child?"
Although she was typecast, Meghan preferred focusing on the positive side of her life story. The royal told the publication that she understood she was a sign of progress for Black Britons.
[Duchess] Meghan clarified that she knew she wasn't Nelson Mandela but hoped telling the story served as some defense...
Harry's wife also stood up for women who were working mothers and helped amplify the issues affecting them, like equal pay and paid parental leave. She said she avoided reading about herself in the press but knew people saw her that way.
The duchess recalled how in 2019, just after Archie was born, she experienced a "cruel chapter" during the London premiere of "The Lion King." She said she was afraid of going out, and a cast member from South Africa pulled her aside and told her:
"I just need you to know: When you married into this family, we rejoiced in the streets the same we did when Mandela was freed from prison.'"
Meghan clarified that she knew she wasn't Nelson Mandela but hoped telling the story served as some defense because if she was seen as a symbol of charity and goodness, nobody could find her "objectionable." She felt no one could hate her.
Please fill in your e-mail so we can share with you our top stories!