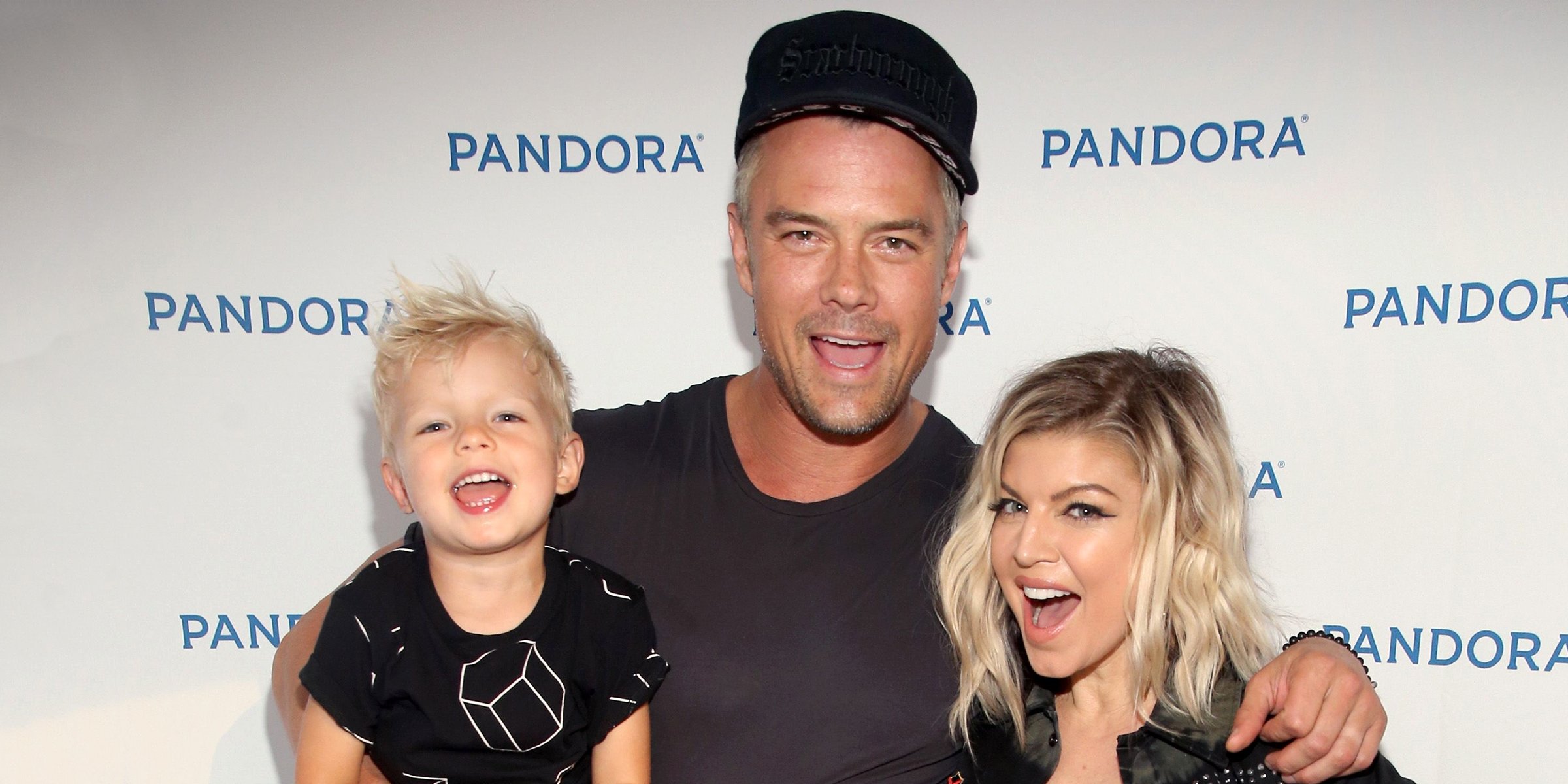 Getty Images
Axl Jack Duhamel: More about Fergie's Son Who She Named after Another Famous Musician

Axl Jack Duhamel is named after a famous musician, but he is the only son of former "Black Eyed Peas" singer Fergie with her ex-husband, the "Win a Date with Tad Hamilton!" actor, Josh Duhamel.
Fergie was born in California on March 27, 1975, as Stacy Ann Ferguson. She is a singer and songwriter who became famous as the frontwoman of the "Black Eyed Peas."
Her career in the entertainment industry began in 1984 when she was part of the cast of "Kids Incorporated." Being on the show as an actress helped her show off her singing talent.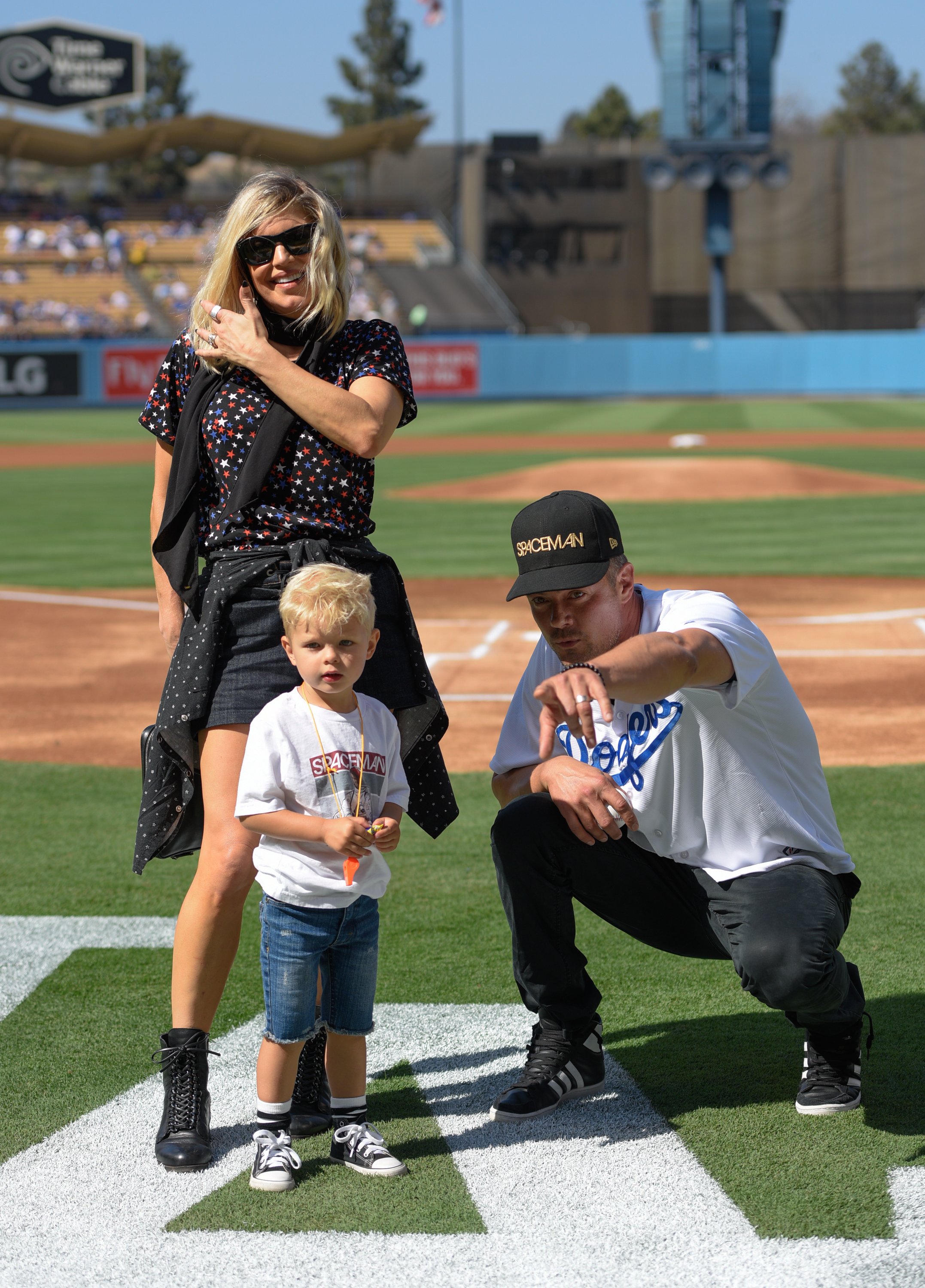 Fergie, Axl Jack Duhamel, and Josh Duhamel at the baseball game between the Boston Red Sox and Los Angeles Dodgers on August 7, 2016 | Source: Getty Images
In the 1990s, she became a part of "Wild Orchid" before joining the "Black Eyed Peas" in 2003, thereby rising to fame with the release of the "Elephunk" album.
Three years later, Fergie recorded more success with the release of her solo album. Her personal life also grew as the rapper's career showed significant achievements.
In 2004, she met her then-husband, and they married five years later. They welcomed their son Axl Jack in August 2013 before announcing their separation in September 2017.
Who Is Axl Jack Duhamel?
Axl Jack was born via Cesarean section on August 29, 2013, at the Los Angeles Cedars-Sinai Medical Center and weighed seven pounds.
His parents named him after the famous musician William Bruce Rose Jr., popularly known as W. Axl Rose. The American musician became famous as the singer, lead vocalist, and lyricist of "Guns N' Roses."
Axl Jack's mother revealed that the name came to her in a dream. In her dream, she watched the "Guns N' Roses" singer and other musicians perform while she was an audience at a festival.
Axl Jack's ancestry is a long list. His mother's roots are English, Irish, Mexican, and Scottish; on his father's side, he has English, French-Canadian, German, Irish, Austrian, and Norwegian roots.
Despite being a son of celebrities, he is already learning how to make money. During the pandemic, he had a "COVID-free" lemonade stand that retailed a glass of lemonade for one dollar.
His parents also make sure he knows the social issues around him. During the "Black Lives Matter" protest in Los Angeles, he joined his mother to protest against injustice.
When Axl Jack is not selling or protesting, he also knows how to have fun. He sometimes joins his actor dad to watch different types of athletic events.
He also does not hold back during Halloween as he is willing to dress up in any costume he loves. From being batman to being a ninja, complete with the swords, he sure knows how to celebrate Halloween.
In 2019, Axl Jack made his parents proud after he graduated from preschool. His proud father showed him holding his graduation diploma on Instagram.
Even though his parents do their best to keep his private life private, they do not hesitate to show him off and share his achievements with the world.
Does Josh Duhamel Co-parent Axl with Fergie?
After Axl Jack Duhamel's parents, Josh and Fergie, separated, their love for their son was one thing they both agreed on. They have 50/50 custody over him and have been doing a great job as co-parents.
In October 2017, one month after his parents separated, his mother said he was their project and they have forever to be working parents. She also stated that they were doing the best they could.
A few months later, his father revealed that co-parenting was going well, and his ex-wife was a great mother. They both want what's best for their son, so they have to juggle things a lot, but their son is happy.
In August 2018, they worked together to throw him a superhero-themed party for his 5th birthday. In February 2019, three of them had a fun (faux) snow day, and later that year, Axl Jack's parents attended his preschool graduation.
When they finalized their divorce, the couple agreed not to pay child support as they would spend equal time with their only child.
Please fill in your e-mail so we can share with you our top stories!