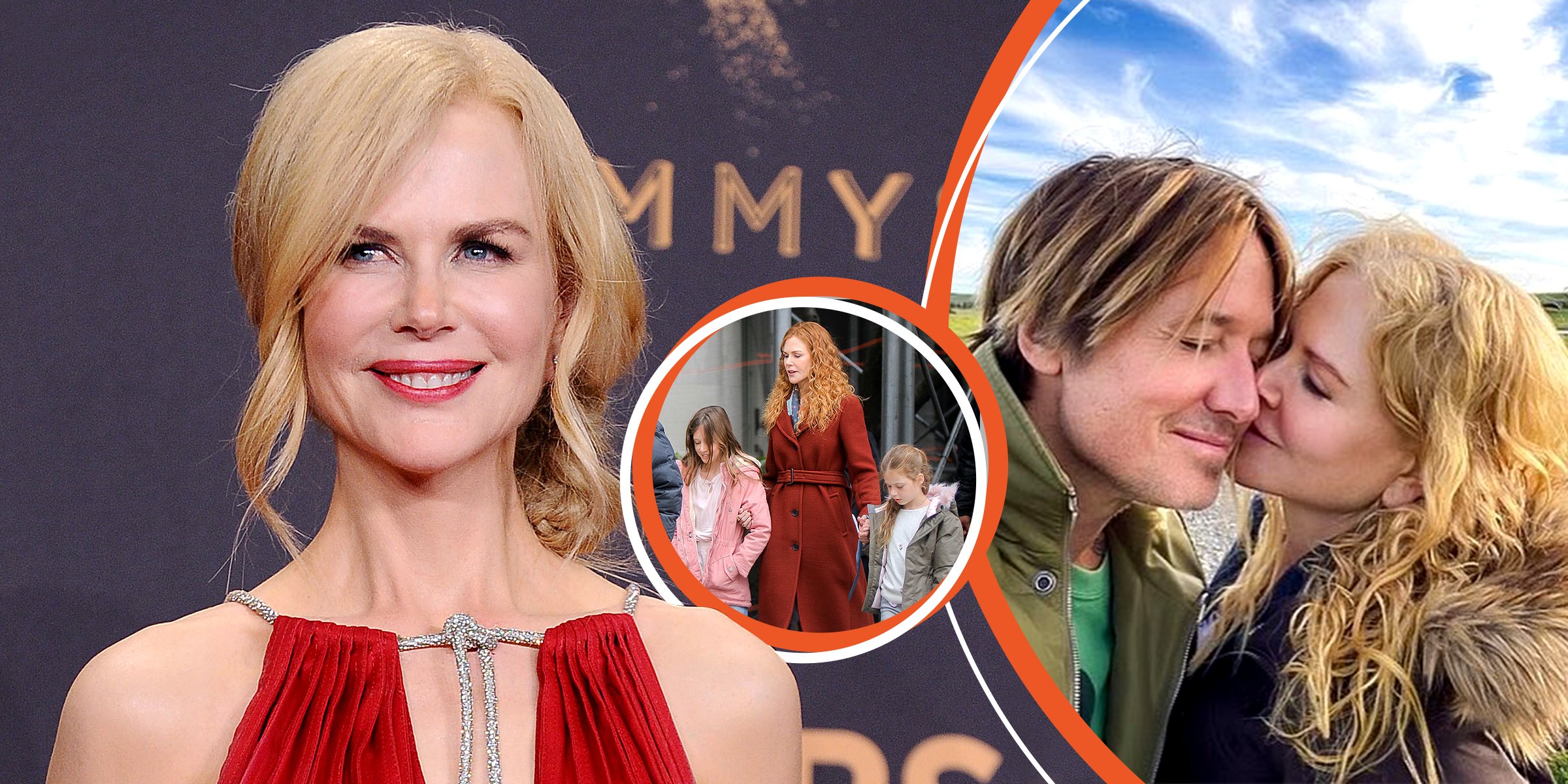 Getty Images | Instagram.com/nicolekidman
Nicole Kidman Prefers 'Voice to Voice & Skin to Skin' Bonding with Spouse & Instilled Family Values in Kids

"Flirting" actress Nicole Kidman has been married to her husband Keith Urban for 16 years. In that time, they have come up with guidelines for their marriage, such as the "no-texting" rule. They are raising two beautiful daughters together.
After her tumultuous marriage with "Top Gun" star Tom Cruise ended, actress Nicole Kidman took a break from dating, but in 2005, things changed when she met singer Keith Urban at G'Day LA, an event honoring Australians.
The pair hit it off and wed the following year on June 25, at Cardinal Cerretti Memorial Chapel on St Patrick's Estate, Manly, in Sydney.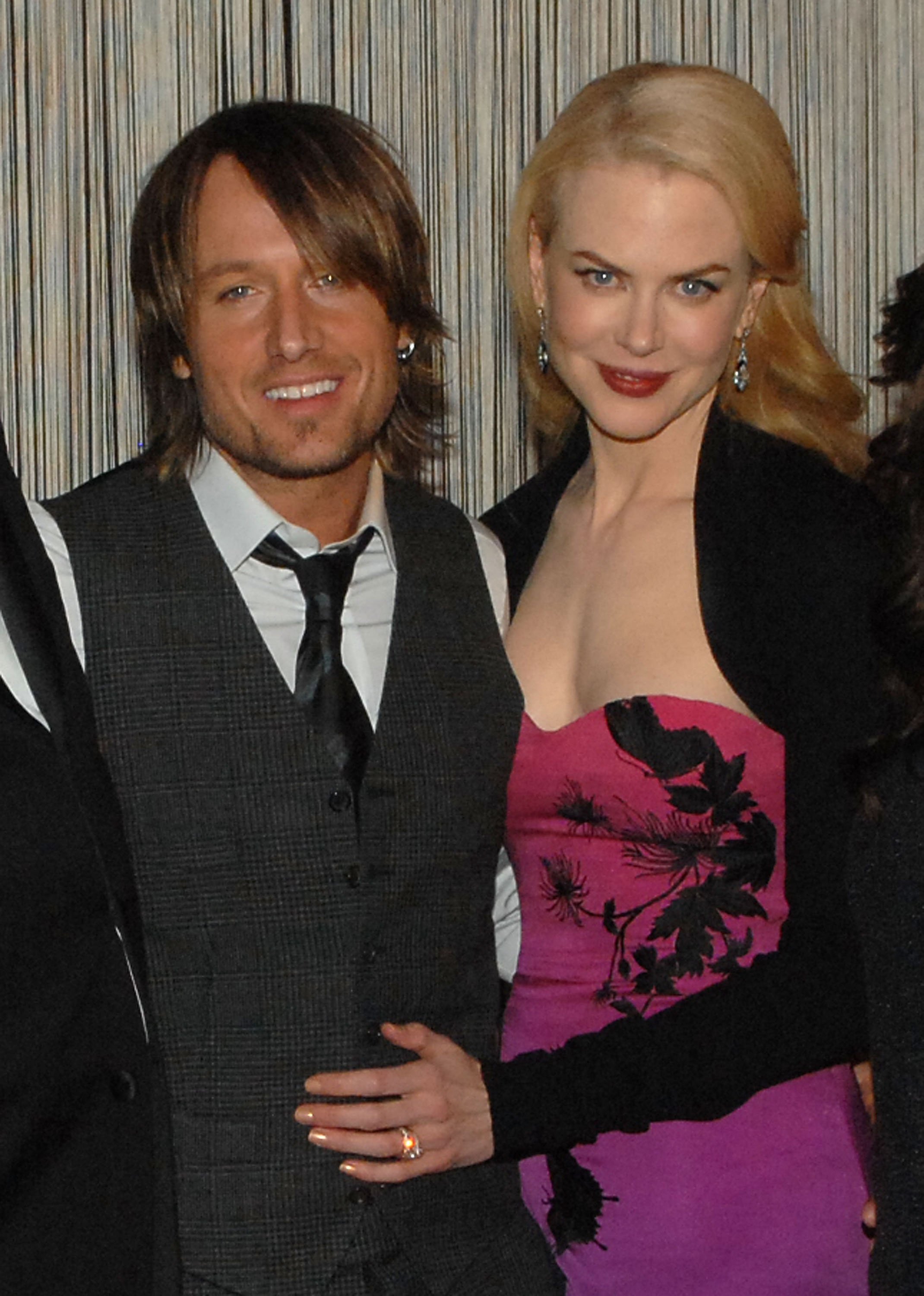 Musician Keith Urban and actress Nicole Kidman attend Capitol Records Nashville CMA Awards post show celebration at Lay'la Lounge on November 11, 2007 in Nashville, Tennessee | Source: Getty Images
For Kidman, meeting Urban was a chance to start a family life full of love and respect. But for Urban, marrying Kidman was not life-changing; it was like his life began at that point. He gushed over his wife, saying:
"It was literally, like, 'OK, life starts.'"
Since getting together, the pair have enjoyed a beautiful union. This year, they celebrated their 16th wedding anniversary and gushed over each other on their respective social media accounts.
Urban shared a recent photo of the lovebirds at lunch to celebrate their anniversary, while "The Queen" actress commemorated their big day with a throwback photo of the bride and groom lighting a candle from their wedding day in 2006, accompanied by the caption:
"Sweet XVI. Remember this like it was yesterday. Forever."
Nicole and Keith Prefer to Stay Old-Fashioned
Over the years, Urban and Kidman have become the poster children for #RelationshipGoals. While long marriages in Hollywood are rare, the two have kept their romance alive for the past 16 years and only seem to fall more in love with each passing day.
What is their secret to a working and happy marriage, especially for a couple that spends most of their time in the limelight? Kidman says they have adopted an old-fashioned approach to their relationship, where they never text.
Instead, they prefer one-on-one conversations. They chose a "voice-to-voice and skin-to-skin" way of keeping in touch and regularly jump on last-minute flights whenever they miss each other.
The rule, which worked perfectly for the two, started accidentally. Kidman says at the beginning of their relationship, she did not know how to text, hence they resorted to a "no-text" approach. She also thinks texts can be easily misinterpreted.
She says that most times, whenever she reads a text, she is not sure what it means and will need to get back to the sender for an interpretation. However, she adds, calls and FaceTime has worked well for her.
The couple is also keen on keeping their strict rules to ensure they spend quality time together. Kidman disclosed that they have no TV in their bedroom and do not use computers in bed.
The rules appear to have worked for the lovebirds as they have succeeded in their marriage and parenting. They are doting parents to daughters Sunday Rose, born in 2008 in Nashville, and Faith, born in 2010 via gestational surrogacy.
While they may be doting parents, they are also very adamant about spending family time together. Kidman revealed that as an older mother, she appreciates how precious time is and therefore tries to balance many things, among them creating time for family. She added that she never wants anything barring her from being present for her children's bedtime.
She also says she has learned to say no to things, a trait that comes with the territory. She and her husband, however, remain supportive of their kids. The actress told Entertainment Tonight, as Closer Weekly reports:
"That's our job as a parent, to always offer unconditional love. Everything is motivated by wanting to take care of your children and carve a path for them and leave them with a sense of morality, dignity, and accountability."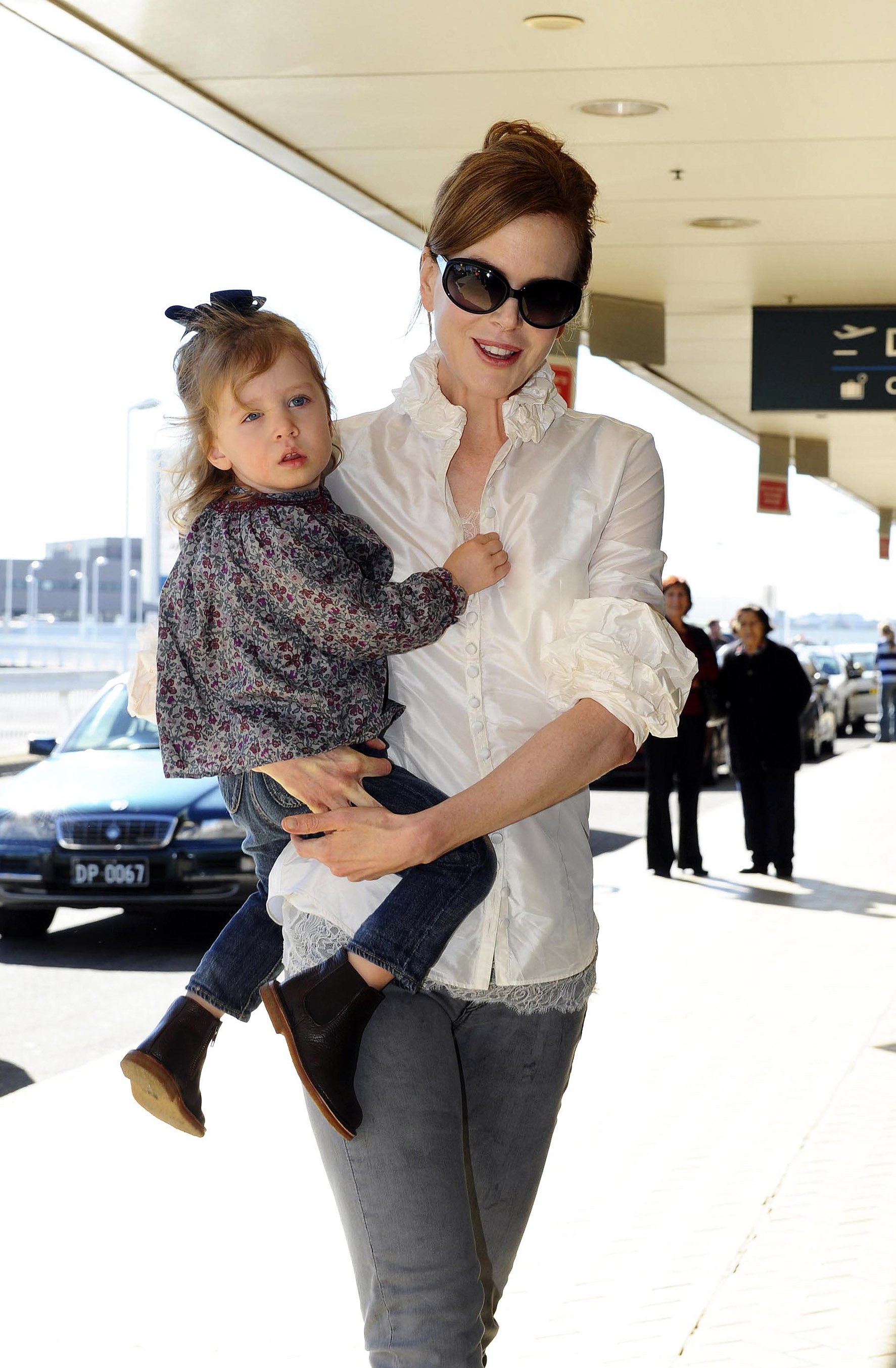 Australian actress Nicole Kidman and her daughter Sunday Rose arrive at Sydney airport to board a flight to Los Angeles on June 20, 2010 in Sydney, Australia. | Source: Getty Images
The "Aquaman" actress and her singer husband also strive to instill traditional family values and faith in their daughters. Kidman attends church every Sunday with her daughters, while Urban, who subscribes to his own beliefs, joins them every Sunday.
She says she is not relenting from her ways, despite the constant teasing from her friends. "The Kidman-Urbans go to church as a family. That's how we are raising our children," she told Vanity Fair.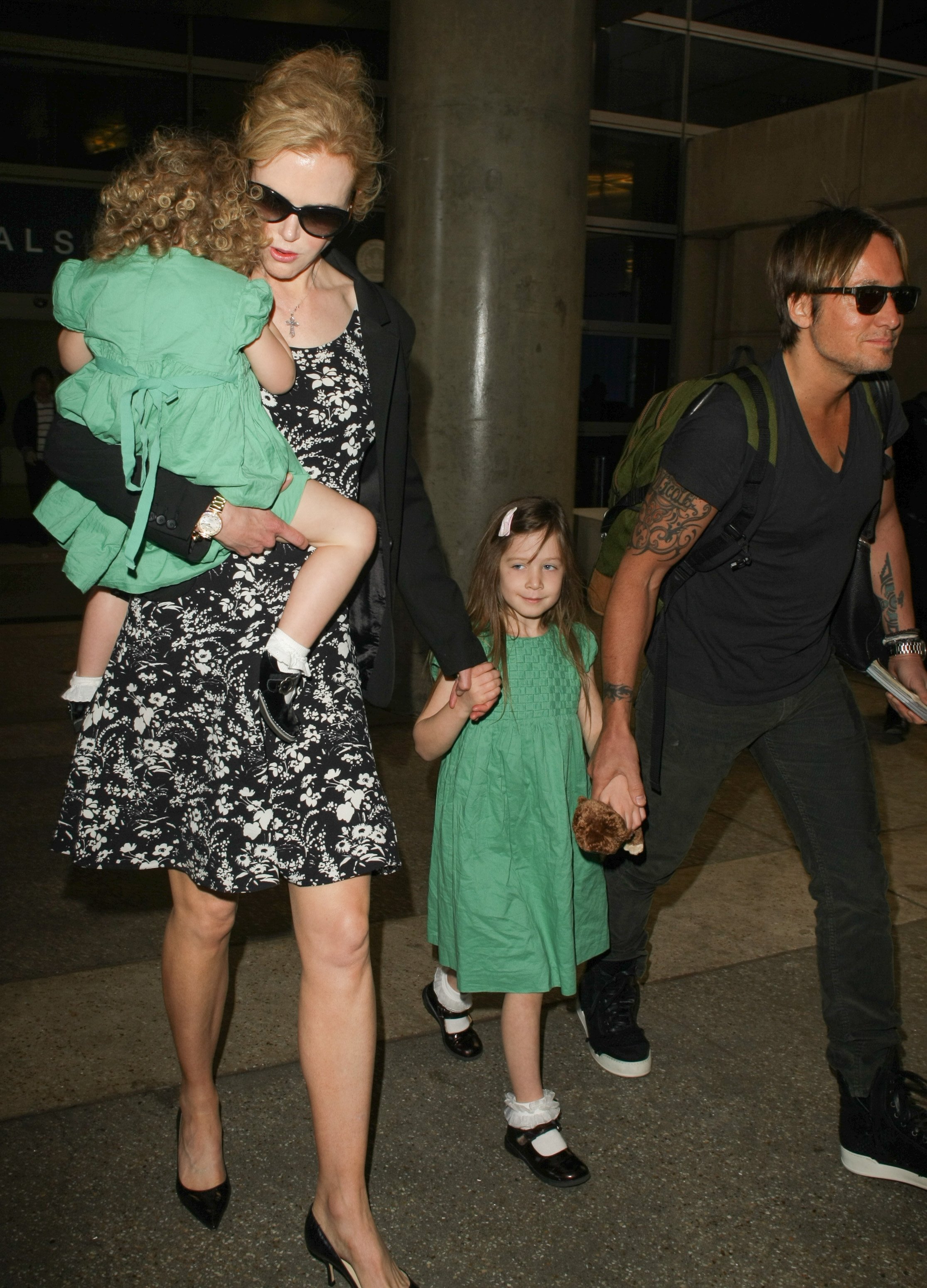 Nicole Kidman, Keith Urban and their daughters, Sunday Rose Kidman Urban and Faith Margaret Kidman Urban are seen at LAX airport on January 02, 2014 in Los Angeles, California. | Source: Getty Images
However, she made it clear that she is raising her children to be independent and is open to them questioning their faith. She shared that it was not a case of absolutism, where her children had to follow her faith without questioning it.
Following in Their Parents' Footsteps
Born to a singer father and an actress mother, it is unsurprising that Sunday and Faith want to follow in their parent's footsteps. The two have already made their acting debut after appearing in "The Undoing" and "Big Little Lies" alongside their mother.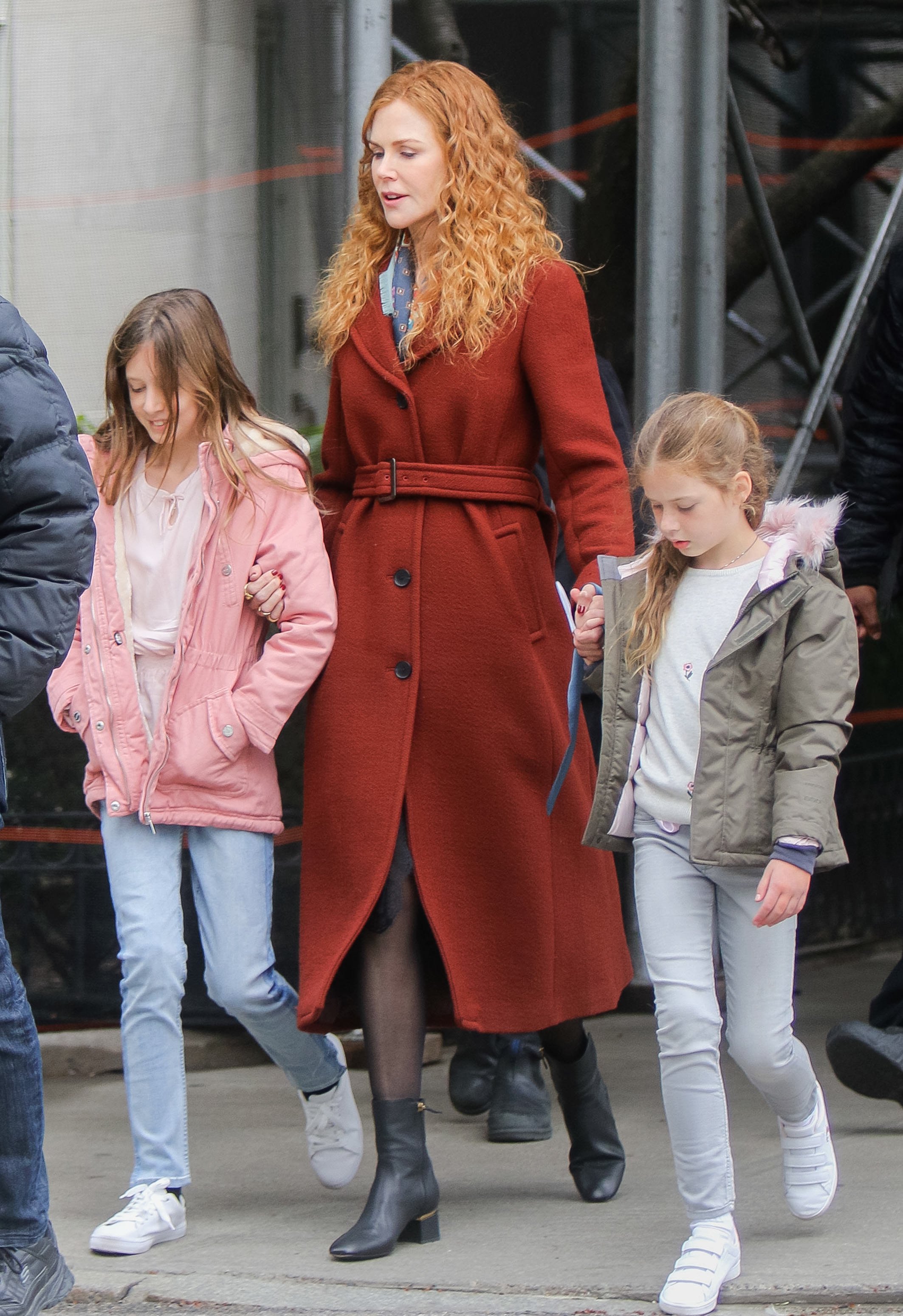 Nicole Kidman and her daughter, Faith Margaret are seen on March 29, 2019 in New York City | Source: Getty Images
They are keen on becoming actors in the future, and Kidman is more than ready to help out wherever she can. A source told Closer Weekly that the award-winning actress is on board with her kids' dreams, adding:
"The fact that Faith and Sunday are so interested in this makes Nicole feel closer to them, and even though they're still young, she's happy to help launch them into the spotlight."
In addition to acting, they have taken after their father's love for music. Faith has a great musical ear. Urban explained that whenever she hears a melody, she will go to her little piano and figure it out by singing and matching the notes.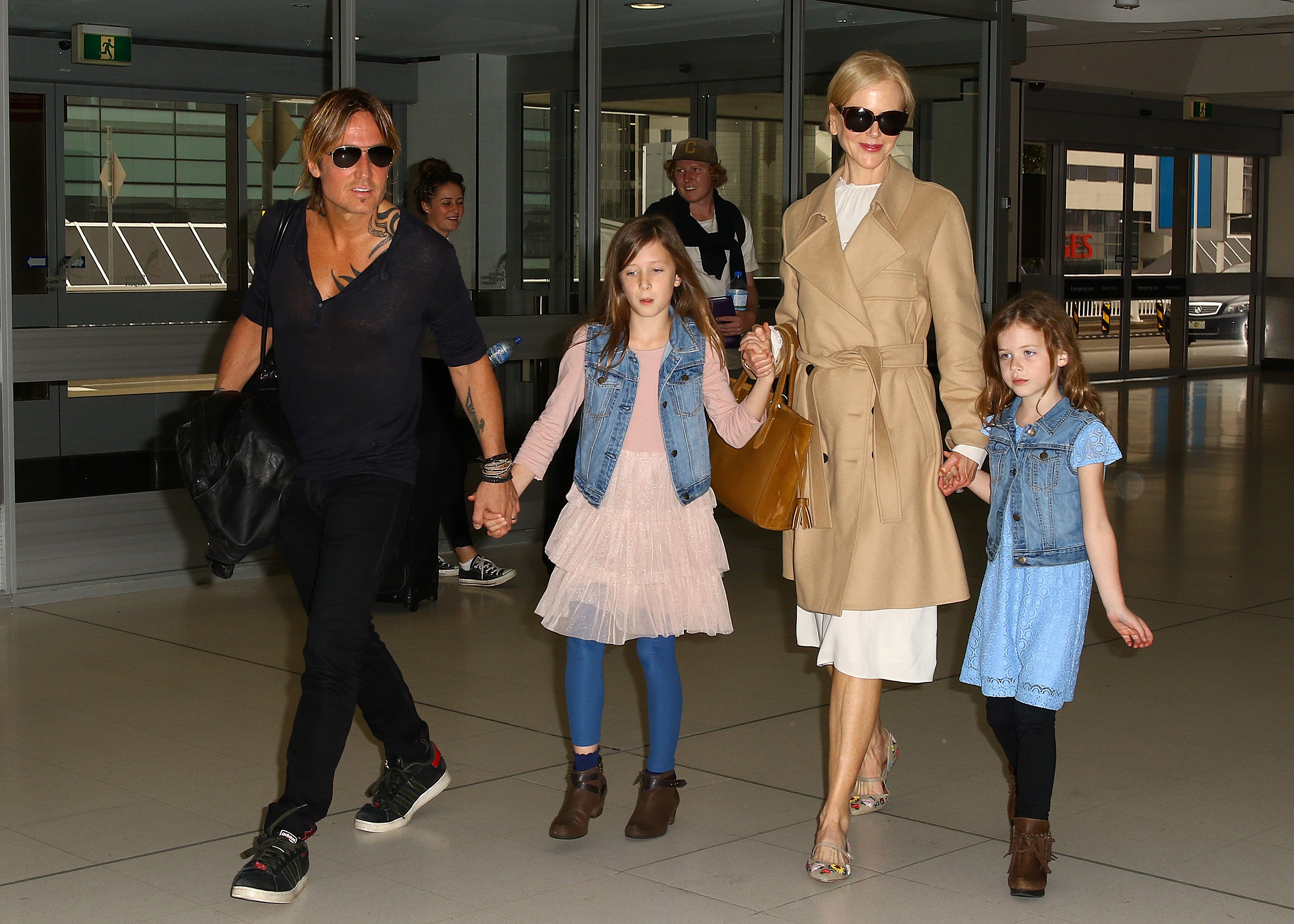 Nicole Kidman and Keith Urban arrive at Sydney airport with their daughters Faith Margaret and Sunday Rose on March 28, 2017 in Sydney, Australia. | Source: Getty Images
Urban recalls how he took his girls to a Kidz Bop concert, and they rocked out all the band's cover songs. "At one point, I looked over, and our two girls are leaning over the balcony [headbanging], just going crazy. It was awesome," The "Making Memories Of Us" singer shared.
Urban and Kidman are unsure whether Sunday and Faith will pursue acting or singing as full-time careers. However, what remains certain is that their parents will be behind them, supporting them all the way.
Please fill in your e-mail so we can share with you our top stories!