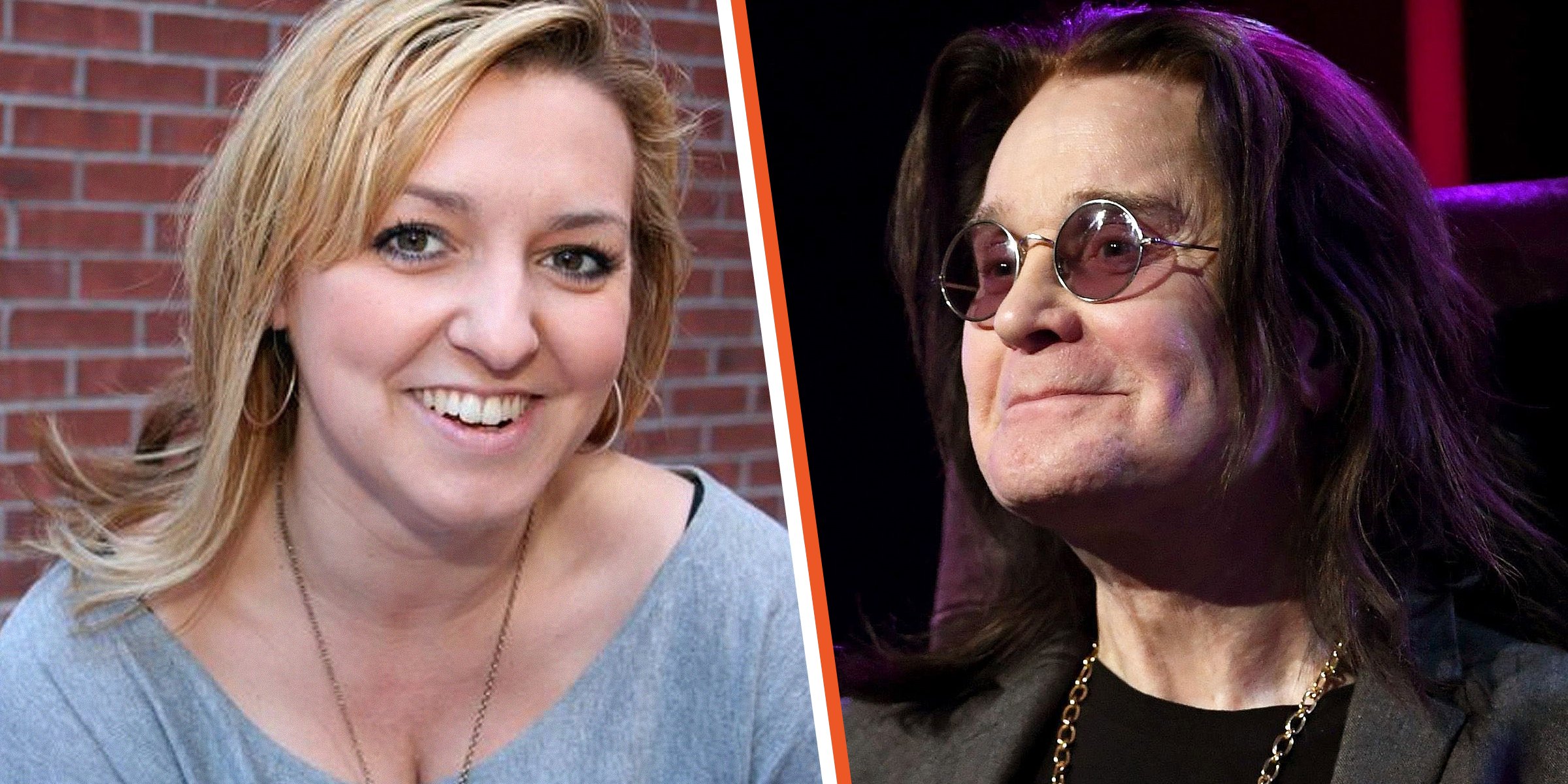 Getty Images | Facebook/jessica.osbourne.comedian
Jessica Osbourne Is a Professional Actress & Ozzy Osbourne's Daughter from His First Marriage

Jessica Osbourne is the eldest daughter of Black Sabbath frontman Ozzy Osbourne, who followed in the entertainment industry. However, she does not have a close relationship with the musician as he was absent in her life.
Born in 1972, Jessica Osbourne is known as Ozzy Osbourne's daughter. However, she is also a singer and actress making her way in the entertainment industry.
One would have thought that Jessica received tips from her professional father with a father accustomed to life in the spotlight. However, the musician played a minor role in her life.
During a 2011 documentary, Jessica revealed that she had no memory of Ozzy being much of a present father during her childhood.
Jessica Osbourne Studied Performing Arts
Jessica was born to Ozzy and his first wife, Thelma Riley, on November 22, 1979. Although she was born in Grimsby, England, she later moved to New Mexico, USA.
In 1996, she received her education at Italia Conti Academy of Performing Arts and graduated with a Performing Arts Diploma in 1999.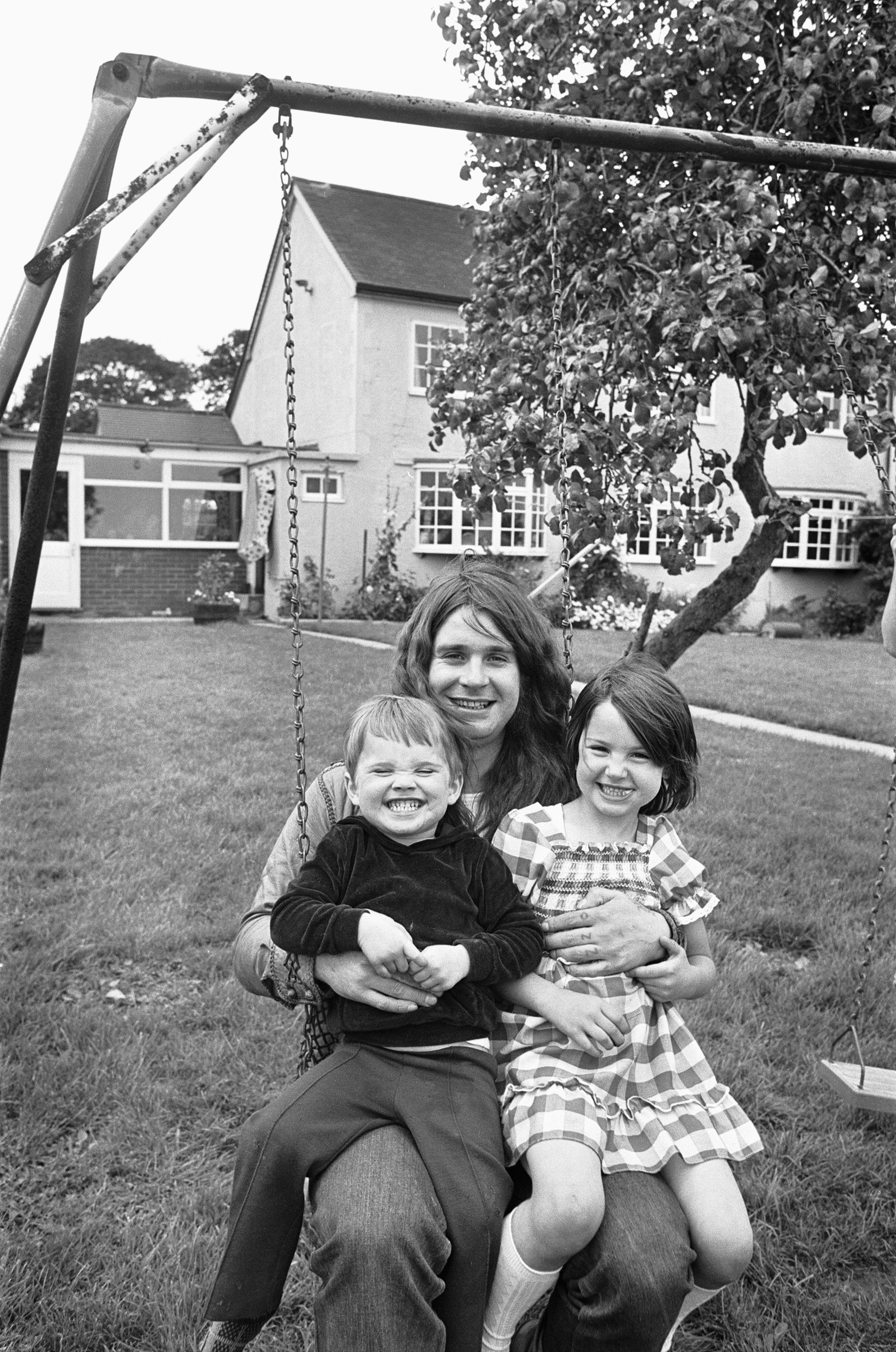 Ozzy Osbourne hugs his children Jessica and Louis, August 19, 1978. | Source: Getty Images
Growing up, Jessica did not appear in her family's reality show "The Osbournes." However, viewers were shocked when her name was mentioned in one episode, "Smells Like Teen Spirit."
Jessica's firstborn made Ozzy a first-time grandfather. The episode captured Ozzy receiving the news of his granddaughter's birth, but not much was disclosed. Now a mom of three, Jessica managed to stay away from the spotlight despite joining show business.
Jessica Osborne Teaches Singing and Has Acted in Movies
Jessica has been singing and teaching the craft since 1999 to beginner and intermediate-level students. She later pursued an acting career and appeared in "Manhattan," "The Messengers," and "Better Call Saul," although her last appearance was in 2015.
Jessica worked various jobs in the industry, including an assistant director, producer, writer, artistic associate, acting coach, and others. She also directed two films, "British Andy" and "Trekking for God in 2012."
In 2018, the actress promoted her musical event, "Jessica Osbourne's Christmas Sing-a-long," featuring other talents.
Beyond her talent in show business, Jessica is proficient in three languages: German, French, and English.
Jessica Osbourne Is the Daughter of Ozzy Osbourne and Thelma Riley
Jessica's parents first crossed paths in 1971 while Riley worked at The Rum Runner nightclub. Their relationship escalated quickly, and by July of the same year, Ozzy and Riley were married.
Riley was already a mom to a five-year-old boy, Elliot, whom she had during a previous relationship. The Black Sabbath frontman accepted Elliot as his own and even adopted him ahead of Jessica's birth. In 1975, they had their youngest son, Louis.
Although they already had children, Ozzy's life was focused on his career, coupled with alcohol and substance abuse. His choices led to the decline of his family life and fatherhood. Admittedly, the singer doesn't recall when his kids were born.
"I don't remember being put to bed or having a bath by dad," Jessica said. "I wouldn't say he was there for us, no, never on sports day, school trip, parents' evening. He wasn't like that, no."
Jessica also has four half-siblings. Not much is known about Elliott, although he reportedly became an actor. Meanwhile, Jessica's other half-siblings came from Ozzy's marriage to Sharon Osbourne.
Because Ozzy wasn't much of a father to his daughter, Jessica never had a relationship with him. She also recognized another man as her father in her social media posts.
Jessica Osbourne Has One Sibling and Four Half-Siblings
Louis Osbourne is Jessica's only full sibling, who shares in her story of having an absent father. Most of his memories of Ozzy were of him intoxicated.
Although he carried anger for his father's lapses and forgetting to remember Louis' birthday, he eventually reconciled with Ozzy later in life. Like his family, Louis was inclined to music and worked as a DJ in the '90s.
However, he moved to the UK and lived a private life with his wife and kids. He also gets to talk to his father more often and meets with him in the UK when possible. "Dad is great – very much a doting grandad," he said.
Jessica also has four half-siblings. Not much is known about Elliott, although he reportedly became an actor. Meanwhile, Jessica's other half-siblings came from Ozzy's marriage to Sharon Osbourne.
On September 2, 1983, Jessica's younger sister, Aimee Rachel, was born. Amongst the Osbourne kids, she decided to walk away from the limelight and moved out of her family home. She also chose not to partake in the reality show "The Osbournes."
Previously, Sharon Osbourne spoke about how she felt sorry that Aimee did not join their family's reality show. However, she understood her daughter's decision to opt out. "The house wasn't a home anymore. It was a studio. So, I get why she didn't like it," Sharon said.
On October 27, 1984, Jessica had another sister, Kelly Michelle, who followed the same career path as their father. Kelly has since released several singles and covers but put her music career on pause to focus on hosting and fashion.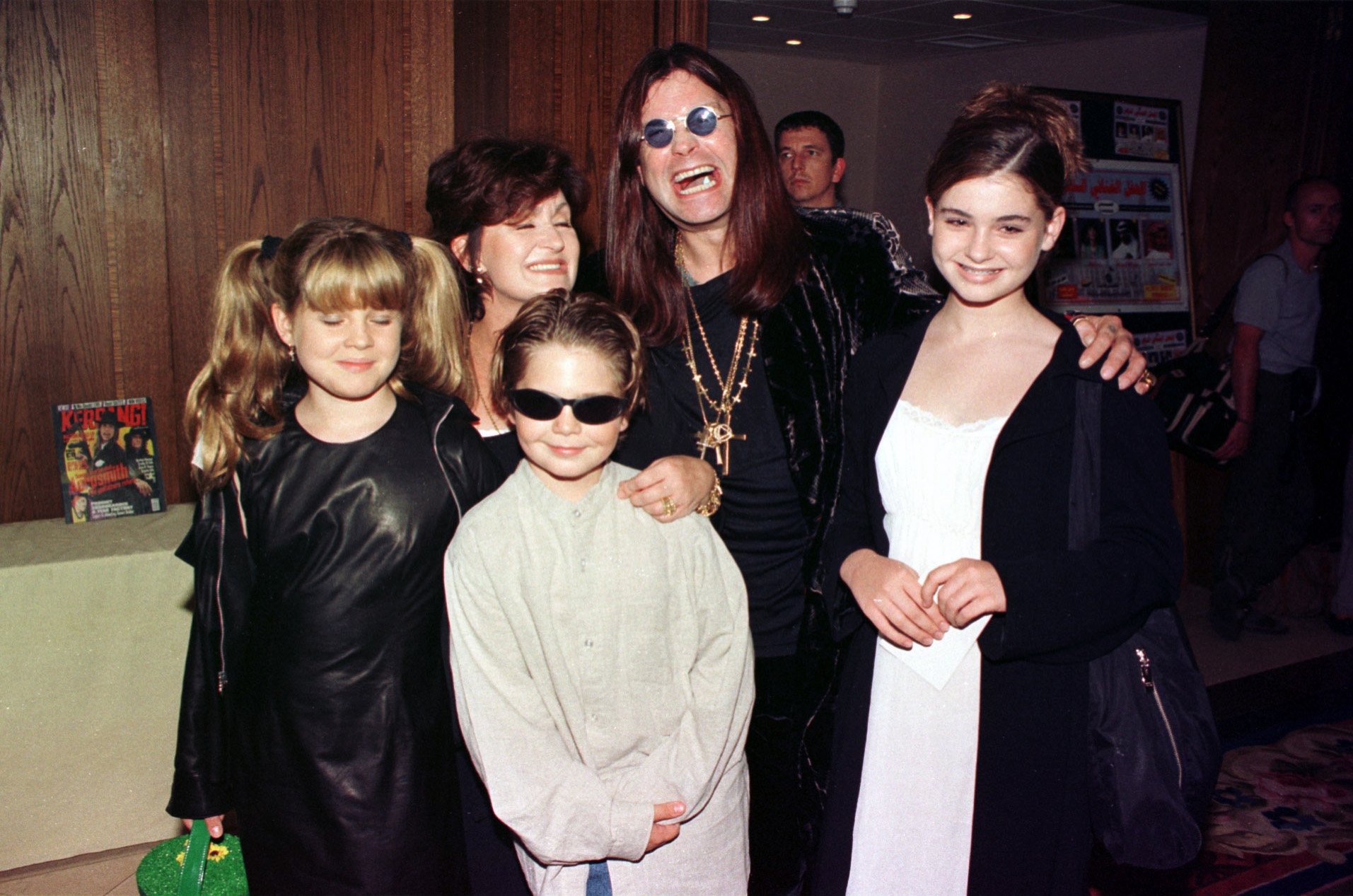 Ozzy Osbourne, Sharon Osbourne and their children Kelly, Jack and Aimee at the Kerrang Awards 1997 in London. | Source: Getty Images
The youngest of the Osbourne kids, Jack Joseph, was born on November 8, 1985. He also had his fame on television, appearing in "That '70s Show," "Celebrity Wrestling: Bring It On!" "Dancing with the Stars," "Get Me Out of Here! Now!" and "I'm a Celebrity."
Jessica's family life was undoubtedly a series of ups and downs, but in the end, she was able to build a career around her passion for the arts.
Please fill in your e-mail so we can share with you our top stories!