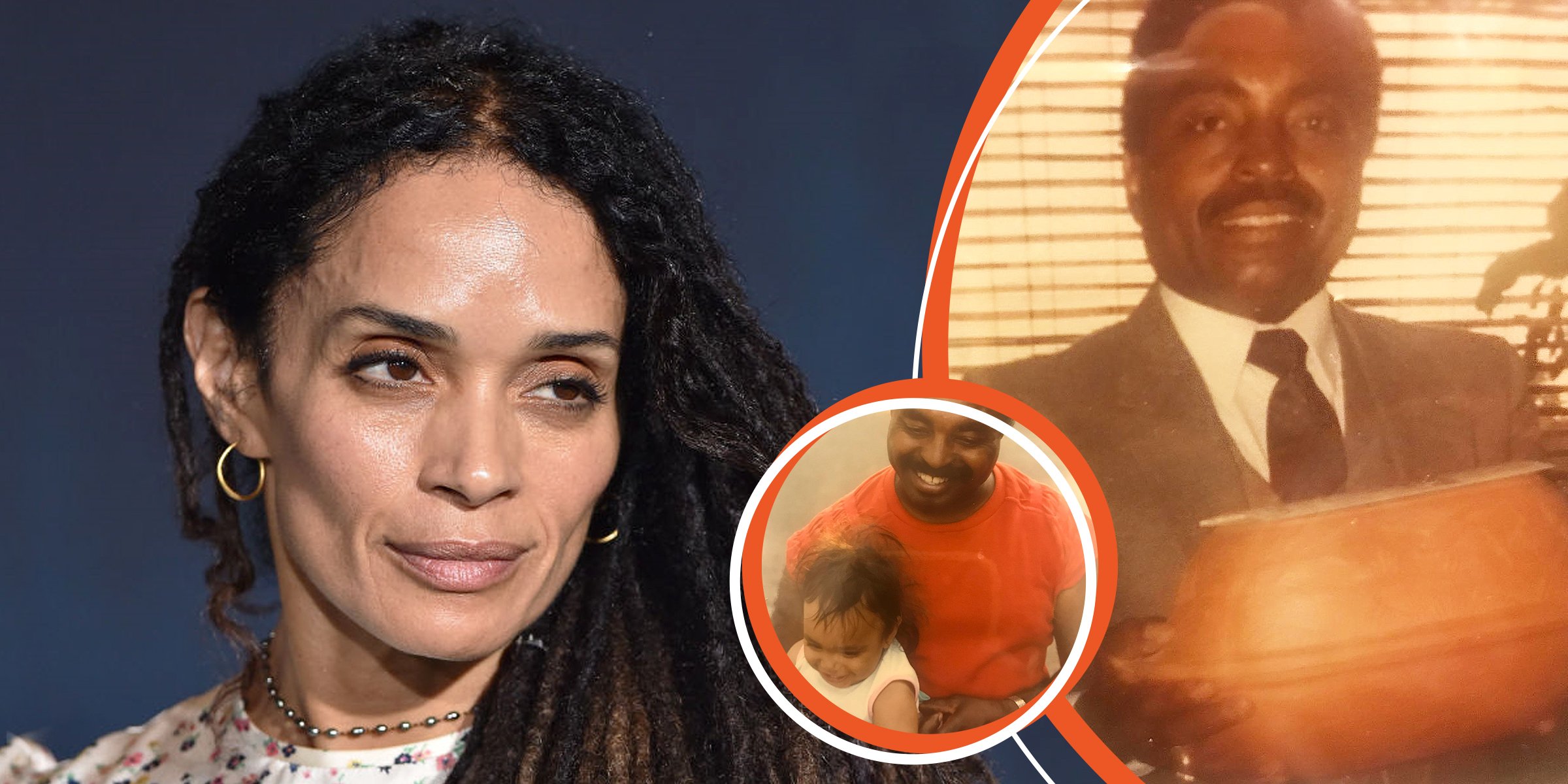 Getty Images | Facebook/KadhjaBonet
Allen Bonet Was an African-American Opera Singer – Get To Know Lisa Bonet's Father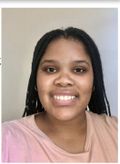 Famous actress Lisa Bonet did not have a close relationship with her father, Allen Bonet, and grew up with him absent most of her life. Allen Bonet was an African- American opera singer and had a total of seven children. Learn more about Allen Bonet and his relationship with Lisa and his other children.
Lisa Bonet had her rise to fame in the 1980s and '90s for her regular appearances on hit sitcoms. She married Lenny Kravitz, and they shared their daughter, Zoë Kravitz, before she married Jason Momoa and welcomed twins.
Although she has a well-known face, little is known about her personal life. However, it was revealed that her parents separated when she was a little girl, and her father was no longer in her life. Her father, Allen Bonet, was an opera singer.
Who was Allen Bonet?
Allen was born in Dallas, Texas, on February 13, 1935, to Jennifer Abbey and George Bonet. His mother sadly passed in 1968, and his father the year after. He was reportedly an only child.
Allen Bonet had a few of his songs released on the internet and did a few live performances. Lisa was Allen's first child from his first marriage; he married Lisa's mother, Arlene Joyce Litman before they parted ways.
His second wife was Deborah Church, and they had seven children, five girls and two boys. In 2018 on November 9, Allen passed away after suffering a heart attack; he was 83 years old and living with his wife.
Allen Bonet Was Absent from the Life of His Daughter Lisa
Lisa Bonet was born in San Francisco, California, in November 1967; her mother was a teacher of Russian and Polish origin. Lisa spent most of her life with her mother in New York and Los Angeles and began acting in commercials when she was 11.
At 16, she played Denise Huxtable in her breakout role in the popular comedy series "The Cosby Show." In the '80s, she met her first husband, Lenny Kravitz, a struggling artist; the lovebirds eloped in Vegas before welcoming Zoë in 1988.
Lisa co-wrote a few of Kravitz's songs and reportedly was the inspiration behind one of his albums – she seemingly inherited the musical gene from her father.
She also directed one of his music videos; however, their romance did not last, and the couple separated after reports of infidelities on Kravitz's end in 1993. However, they remained on good terms, even after her second marriage.
It is unclear why Lisa's parents split up, but after their divorce, Lisa's mother moved to San Fernando Valley, where she raised Lisa independently. Sadly, her mother passed away after a battle with breast cancer on March 3, 1998.
Lisa barely saw her father growing up and had to cope with the challenges of being a mixed-race child born to an African American father and Jewish mother. She said:
"I didn't always feel welcome – in my mom's family and school. So I sheltered myself by always withholding a bit because I didn't always feel safe."
Her father's absence in her life impacted her and her love life; before settling down in her second marriage, Lisa's love life was a little unsettled. She said she found herself "trying to fill this gap" with the men she was seeing:
"When your primary male figure couldn't care less to show up, that can become a theme in your life."
Her marriage to Jason Momoa helped her heal the "wounds" that came with having "an absent father"; Kravitz and Momoa had a great relationship, and so did all her children, and the blended family spent Thanksgiving together.
Allen Bonet Had a Different Relationship with the Children from His Second Marriage
Allen and his second wife, Church, were parents to Anjanine Bonet, Chiara Bonet, Kaemon Allen Bonet, Kolin Bonet, Kadhja Bonet, and Aleia Bonet.
Lisa was not the only one of Allen's children who inherited his musical gift; his middle child, Kadhja Bonet, pursued music when she was 25 after realizing she was unhappy with her life's path.
She was studying at film school, unable to "express" herself, when she turned to music as an outlet; Kadhja grew up around music. Not only was Allen an opera singer, but her mother was a musician.
She was encouraged to learn music as a child; her father wanted her to be a classical violinist, but she had other plans. Kadhja had a different relationship with Allen compared to his relationship with Lisa.
Kadhja recalled her father being supportive of her and her music; he heard her work before his passing, and the opera singer in him couldn't help but provide feedback. Overall, he valued her art and was "overwhelmingly positive." Unlike Lisa, Kadhja had a Facebook account and shared images of her late father.
Allen's children from his second marriage honored his memory by posting throwback pictures of their father on social media. Some feature them as children; some had their mother and other family members.
Allen Bonet's Eldest Daughter Didn't Have a Good Relationship with Bill Cosby
While landing a role on "The Cosby Show" kickstarted her professional acting career, it came with a few negative experiences. In an attempt to venture into different roles and genres, Lisa accepted a part in "Angel Heart."
Her racy character in the film tainted Lisa's good girl image and allegedly caused tension between her and Bill Cosby; she had a nude sex that earned the film an X rating. She also appeared topless for Interview Magazine, sparking a massive reaction in the media.
Cosby was rumored to be unhappy with Lisa's actions, despite initially advising her to accept the role. But Lisa felt she had an "obligation" it herself, not to the role she played. When "The Cosby Show" landed a spin-off, "A Different World," Cosby reportedly urged Lisa to take a role in the new show.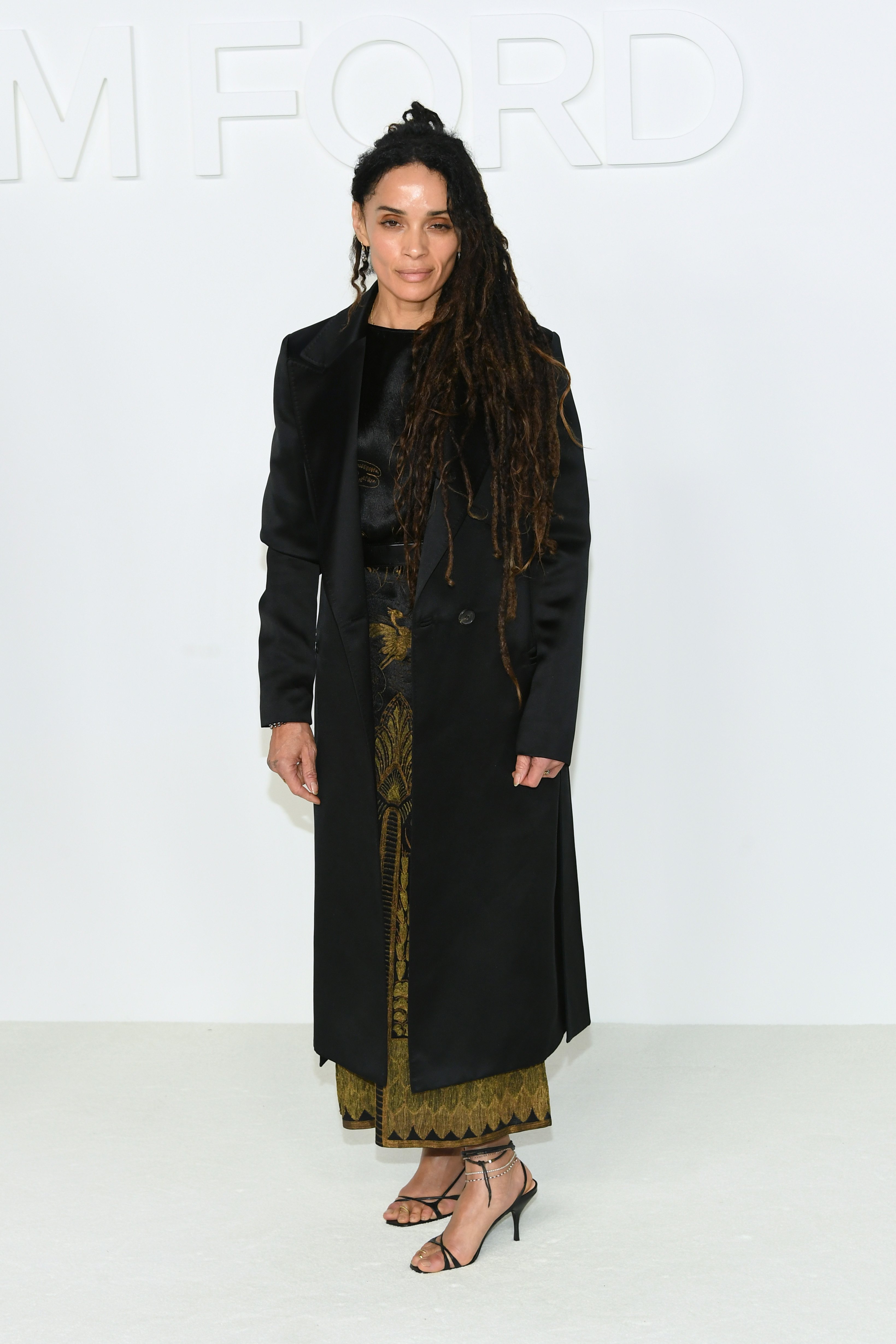 Lisa Bonet posed for a picture in California on February 7, 2020 | Source: Getty Images
Things went from bad to worse between Lisa and Cosby when she fell pregnant at 20; in his memoir, Kravitz wrote that Cosby was so upset that he fired Lisa from "A Different World."
She was allowed to return to "The Cosby Show" after she gave birth to her daughter, but at that point, things between her and Cosby were rumored to be unsalvageable.
Lisa Bonet left the show in 1991 due to "creative differences" and was not welcomed back for the show's finale. When asked why she took the role, she stated that she was instructed to; she didn't seem too impressed with the series, sharing that it was "not very original."
Please fill in your e-mail so we can share with you our top stories!